All the news for Thursday 27 January 2022
2022 Pan Am Cup - 27 January
Santiago (CHI)

All times GMT -4

Men

26 Jan 2022 16:00     CAN v BRA (Cross-Over 2)   4 - 0
26 Jan 2022 18:30     CHI v MEX (Cross-Over 1)     3 - 1

Women

27 Jan 2022 13:30     TTO v URU (5th - 6th place)
27 Jan 2022 16:00     ARG v CAN (Semi-final 1)
27 Jan 2022 18:30     USA v CHI (Semi-final 2)

---

Red Caribou secures ticket to Pan American Cup semifinals

Four goals in four quarters gives Canada the advantage over Brazil



Feature Photo: Oscar Muñoz Badilla

The Men's National Team is now one step closer to World Cup qualification following their 4-0 win over Brazil. In a day of crossover matches, Canada needed the victory to advance to the Pan American Cup semifinals, where the winner will face Argentina on Friday. A goal in each quarter all but guaranteed their advancement before the final whistle.


---

Women's Asia Cup 2022 - 27 January
Muscat

All Times GMT +4

26 Jan 2022 11:30     THA v SGP (5-8th Place)   1 - 0
26 Jan 2022 14:00     MAS v INA (5-8th Place)   6 - 0
26 Jan 2022 16:30     KOR v IND (Semi-final 1)   3 - 2
26 Jan 2022 19:00     JPN v CHN (Semi-final 2)   2 - 1

27 Jan 2022 16:30     SGP v INA (7/8th Place)
27 Jan 2022 19:00     THA v MAS (5/6th Place)    

Live streaming and full game replay on the Watch Hockey App (May be Geo blocked if there is TV coverage)

FIH Match Centre


---

South Korea and Japan to meet in Women's Hockey Asia Cup final

By Owen Lloyd



South Korea beat India 3-2 to advance to the Women's Hockey Asia Cup final in Muscat, where they will meet Japan ©Getty Images

South Korea and Japan are set to meet in the final of the Women's Hockey Asia Cup after recording semi-final victories today in Muscat.


---

Uncharacteristically error prone India caves into Korea in the semis

K. ARUMUGAM




Savita's Indian team caved into the South Korean precision in the first semifinal of the tenth Asia Cup in Muscat. The Korean's led by ebullient forward Eunbi Cheon were struggling but were surprisingly given enough elbow room to manouvre and even got a gift-like brace of goals due to sloppy Indian goalkeeping. The defending champions India lost the semis with a fighting score of 2-3.


---

India to play for bronze medal after semis loss to South Korea

India took the lead through Neha but South Korea's relentless attacks in the second half proved too much to overcome.

By Rahul Venkat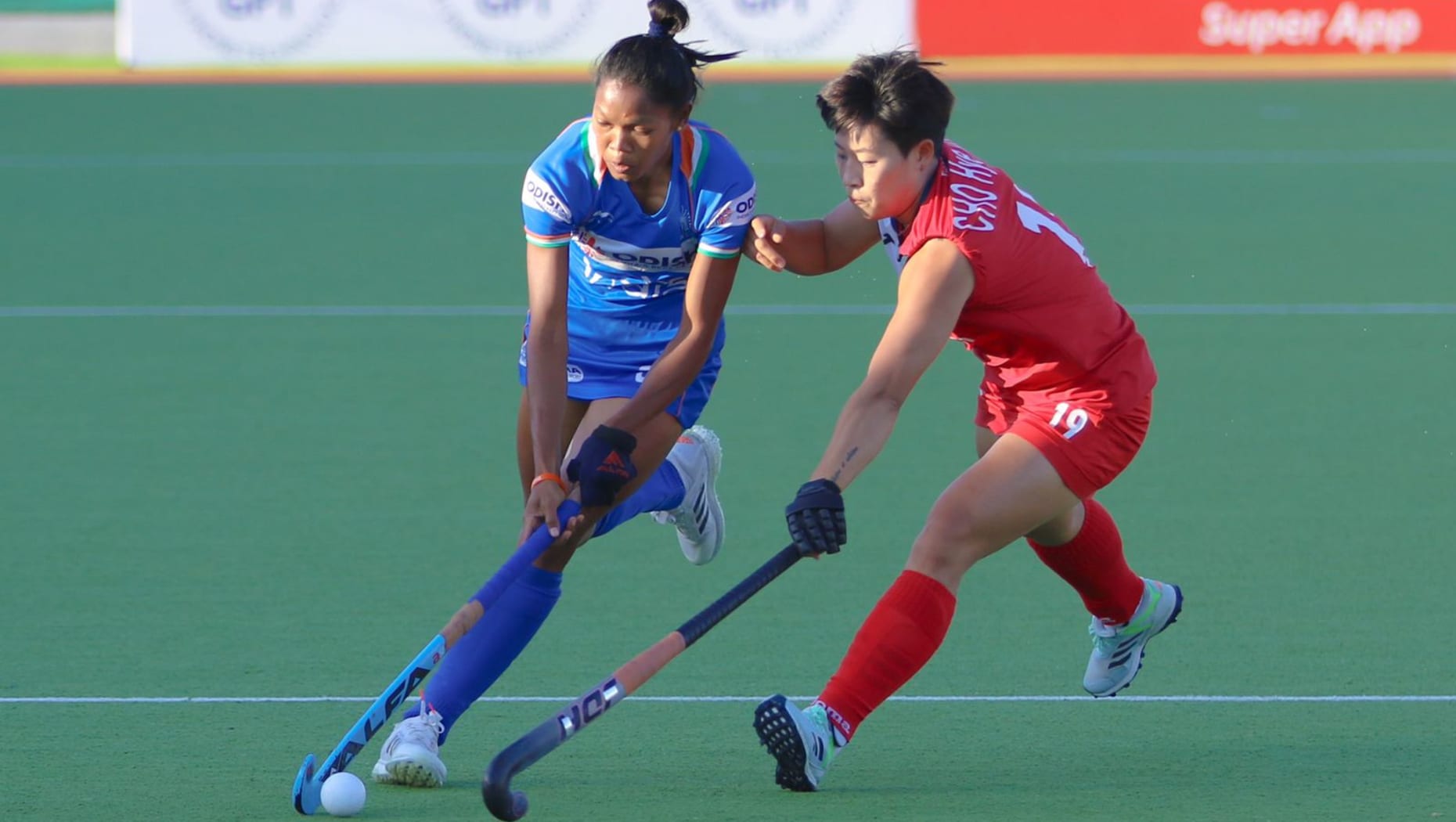 Picture by Hockey India

India lost 3-2 to record champions South Korea despite taking the lead in the Women's Hockey Asia Cup 2022 at the Sultan Qaboos Sports Complex in Muscat, Oman on Wednesday.


---

India's title defence ends after they go down fighting to Korea in semis

India started brightly and took the lead in the 28th minute through Vandana Katariya before Korea made a brilliant comeback after the change of ends and scored thrice through skipper Enubi Cheon (31st), Seung Ju Lee (45th) and Hyejin Cho (47th) to stun the holders.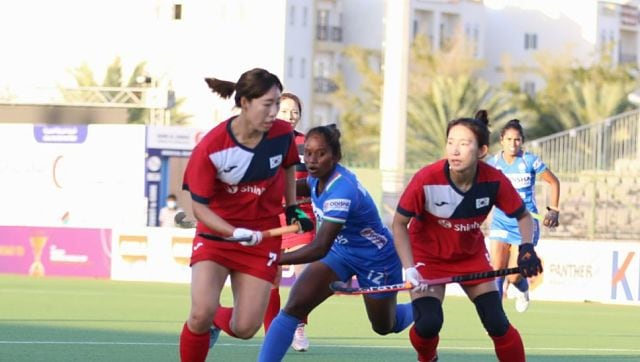 If the first two quarters belonged to India, the Koreans dominated the game after the half time break. Twitter @TheHockeyIndia

Muscat: The Indian women's hockey team's hopes of defending the Asia Cup title went up in smoke as Korea secured a come-from-behind 2-3 win to qualify for the final of the continental event at the Sultan Qaboos Complex in Muscat on Wednesday.


---

Hockey India congratulates Gurjit Kaur on completing 100 international caps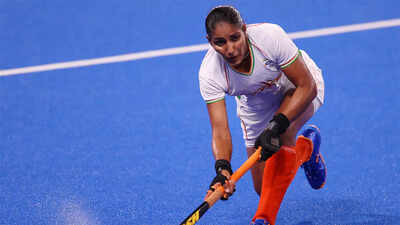 Gurjit Kaur. (Photo by Dan Mullan/Getty Images)

MUSCAT (Oman): Indian Women's hockey team's ace drag-flicker Gurjit Kaur completed 100 international caps at the ongoing Women's Asia Cup 2022 in Muscat. She achieved this milestone  during India's semi-final match against Korea on Wednesday.


---

Malaysia to face Thailand for fifth spot

By Jugjet Singh

MALAYSIA will play Thailand for fifth position in the women's Asia Cup today following their 6-0 win over Indonesia in yesterday's classification match in Muscat, Oman.


---

Excitement builds as FIH Hockey Pro League debut teams look to shine




The return of the FIH Hockey Pro League is nearly upon us, with several teams set to make their Pro League debuts in what promises to be a hugely exciting period at the start of the year right through to the end of June 2022.


---

Rachael Lynch announces retirement from Hockeyroos




The decorated career of one of the Hockeyroos' longest serving players has come to an end with goalkeeper Rachael Lynch announcing her retirement from international hockey.


---

Rachael Lynch - One on One




Rachael Lynch retires from the Hockeyroos as Australia's most capped goalkeeper.


---

Adam Grainger steps down as Hockey Ireland Performance Director



Adam Grainger. Pic: Adrian Boehm

Adam Grainger has stepped down as Hockey Ireland's High Performance Director to pursue a new work opportunity with Kitman Labs.


---

Super 6s Preview: Surbiton v East Grinstead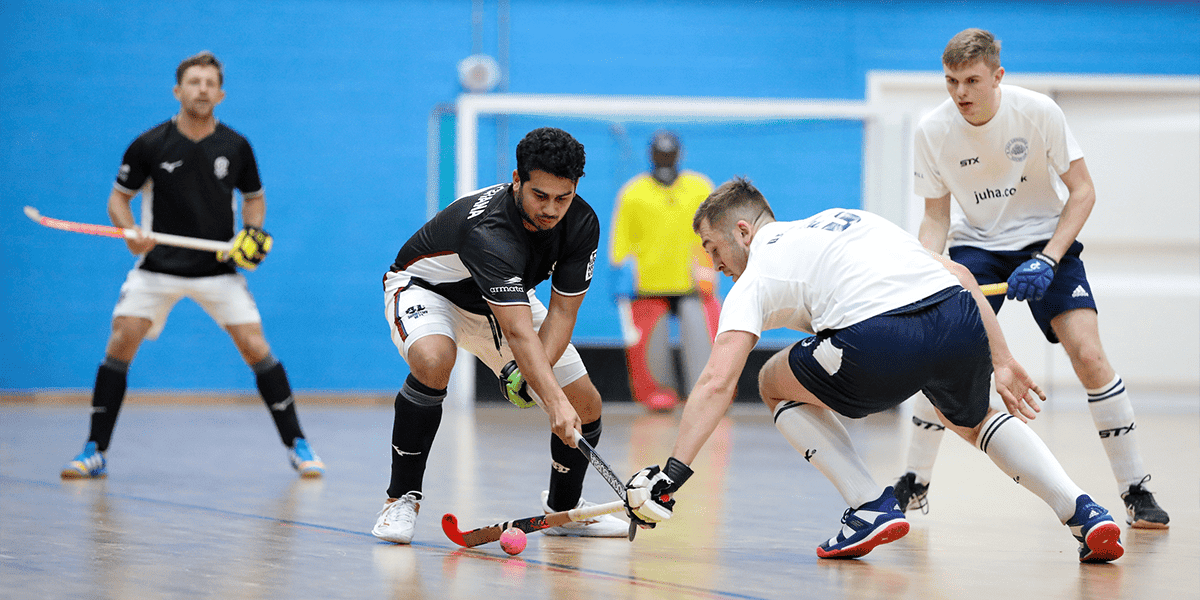 Two giants of the English indoor game meet in the first men's semi-final during the 2022 Super 6s Finals Day at the Copper Box Arena on Sunday 30 January.


---

Olympic gold medal-winning hockey captain Charanjit Singh passes away

Hockey legend, Charanjit Singh, under whose captaincy the Indian men's hockey team won gold medal in 1964 Tokyo Summer Olympics, passed away at his house in Una on Thursday.



Charanjit Singh (Source: Hindustan Times) By Md Imtiaz

Hockey legend, Charanjit Singh, under whose captaincy the Indian men's hockey team won the gold medal in the 1964 Tokyo Summer Olympics, passed away at his house in Una on Thursday.