All the news for Wednesday 12 January 2022

Stellar events set to make 2022 an epic year for international hockey




While February's planned FIH Indoor Hockey World Cup Belgium 2022 event has been sadly cancelled due to the Omicron variant of COVID-19, there is still plenty of wonderful international hockey set to take place in 2022. With two women's FIH World Cups (one senior, one junior), FIH Hockey Pro League fixtures, the FIH Hockey5s in Lausanne, the FIH Nations Cups as well as various continental championship events that will serve as direct qualifiers for either the upcoming FIH World Cups or the Olympic Games Paris 2024, there is plenty to look forward to. Here is a snapshot summary of the year ahead for international hockey.


---

Indoor Hockey World Cup in Belgium cancelled due to COVID-19

By Liam Morgan



The Indoor Hockey World Cup had been due to start in Belgium on February 2 ©Getty Images

Next month's postponed Indoor Hockey World Cup in Belgium has been cancelled because of COVID-19 concerns in the host country.


---

2022 WMH Indoor World Cup Canceled

Content Courtesy of WMH




VIRGINIA BEACH, Va. - The World Masters Hockey (WMH), in conjunction with the host nation Organizing Committee from USA Field Hockey, has unfortunately had to make the decision to cancel the WMH Indoor World Cup scheduled for February 2022 in Virginia Beach, Va.


---

Hockey India announces 18-member squad for Women's Asia Cup

Hockey India on Wednesday named the 18-member team for the upcoming Women's Hockey Asia Cup which is scheduled be held between January 21 - 28 2022 at the Sutan Taboos Sports Complex in Muscat Oman


---

Savita to lead India at Women's Asia Cup

Deep Grace Ekka to be Savita's deputy; Rani Rampal to skip tourney as she is recovering from injury.



The Indian squad for the Women's Asia Cup in Muscat, Oman. - HOCKEY INDIA

Goalkeeper Savita will lead India in Rani Rampal's absence at the Women's Asia Cup as Hockey India on Wednesday named an 18-member squad for the event. Defender Deep Grace Ekka will be Savita's deputy.


---

Pan American Cup roster and schedules announced

Canadian Men's and Women's National Teams hunt World Cup berth in Santiago




The Pan American Cup has served as a qualifying avenue for the Hockey World Cup for over 20 years. This year's event, held from January 19-30, 2022, will offer five bids (3 women and 2 men) to the upcoming World Cups.


---

Trinidad and Tobago men's hockey team ready to compete at Pan Am Cup

Joel Bailey



In this file photo, coach Darren Cowie (centre) speaks to members of the national men's junior hockey squad during a training session at the Police Barracks, St James on August 12, 2021. - Joel Bailey

DARREN Cowie, coach of the Trinidad and Tobago men's hockey team, hopes that the younger players can "give a good account of themselves" during the Pan American Men's Hockey Cup in Santiago, Chile.


---

Luke Taylor Steps Away From England & GB Centralised Programme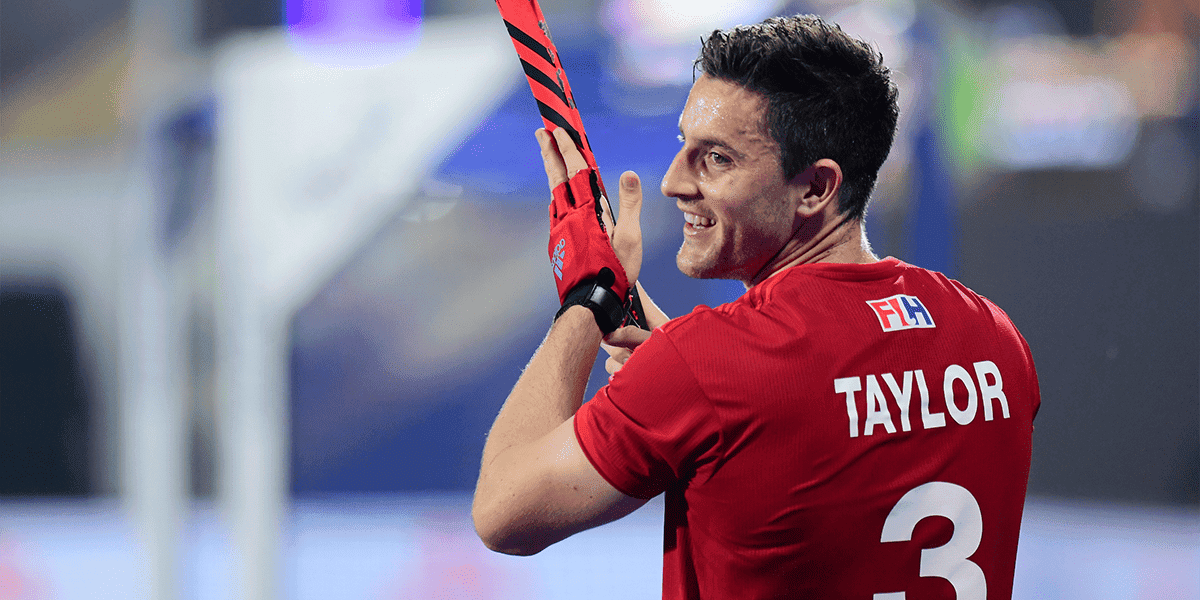 As the Great Britain sides prepare to return to Bisham Abbey following a break after the Tokyo Olympics, Luke Taylor has taken the decision to step away from the programme.


---

Another call up for UJ hockey star



University of Johannesburg hockey player Kristen Paton is called up to represent South Africa in the 2022 Afcon to be hosted in Ghana. Photo: File

AUCKLAND PARK – UJ Sport proud to see hockey star featuring with the national team.


---

Arjan Drayton Chana on James Bond, team-mates and trophies



Surbiton's Arjan Drayton-Chana in Super 6s action PIC: England Hockey/Will Palmer

In our regular anything goes Q&A, we speak to players and coaches on topics ranging from temptations, influences, fashion sense and match teas. This week: Surbiton's Arjan Drayton Chana


---

Over-80s hockey boost as organisers set sights at annual event



LX hockey, for over 60s and above, continues to go from strength to strength

There is no slowing down for Kettering HC stalwart Bill Greenwood, the octogenarian who runs the annual Ancients and Aspirants (A&A) event.


---

Fieldhockey Forum returns!




A Hockey forum where people can discuss aspects of their favourite sport has always been popular in the past TalkingHockey got the ball rolling before the original FieldHockeyForum quickly overtook it as a popular meeting place. The former, TalkingHockey became too much of a burden to administer while holding down a full time job, so I closed it to give FieldHockeyForum the platform to be THE hockey meeting place. Sadly that too has taken a turn for the worse in recent times, but the need for a Forum is still there.

The Baton has been taken up by FieldhockeyForum.net and I wish them every success in their venture. PLease visit them, register and join in the conversation about Hockey.