All the news for Sunday 26 December 2021

T&T team for Pan American Men's Hockey Cup announced



Trinidad and Tobago's team for the Pan American Men's Hockey Cup has been announced. (Photo credit - Trinidad and Tobago Hockey Federation)

Akim Toussaint will lead Trinidad and Tobago into battle at the Pan American Men's Hockey Cup in Santiago, Chile in January.


---

 U.P. clinches National junior hockey crown

Defeats Chandigarh 3-1, brace by Arun Sahani



Dominant: Uttar Pradesh was clinical in all departments.  

Uttar Pradesh rode on Arun Sahani's brace to script a 3-1 win over Chandigarh in the final of the 11th Hockey India junior National men's championship here on Saturday.


---

Exhibition hockey match held to mark Quaid Day

LAHORE - An exhibition hockey match was played under the auspices of Khawaja Junaid Hockey Academy on the birthday of Quaid-e-Azam.


---

Asian Champions Trophy Reality Check for India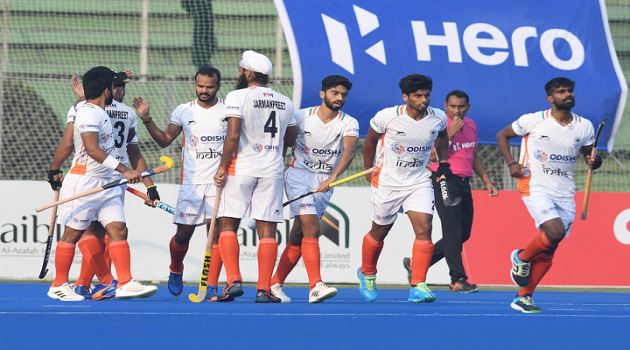 It was a tournament India entered as overwhelming favourites – their Olympic bronze medal achievement would have left even their ardent hockey lovers believing that the 6th Asian Champions Trophy would be a cakewalk given the yawning gap in world rankings between India (3rd) and other participating teams – South Korea (16th), Japan (17th) and Pakistan (18th). But the Asian Champions Trophy reinforced the fact that rankings don't count much in international hockey – more importantly, rankings don't really reflect behind-the-scenes improvements made by lesser-known or lower-ranked sides during their training drills.


---

Men's bronze, 4th place for women at Tokyo Games: Indian Hockey in 2021

A bronze medal at the Tokyo Games was good enough to write a golden chapter in



India men hockey team win bronze at Tokyo Olympics

A bronze medal was good enough to write a golden chapter in Indian hockey, which was desperately seeking a revival for long, as Indian men and women teams conjured up an inspirational show at the Tokyo Games which will be remembered for ages. A historic bronze-winning show by the men's team and an outstanding fourth place finish for the women's team infused fresh life into the game which was in danger of slipping into oblivion. Defying all odds and challenges thrown by the COVID-19 pandemic, Indian men's team ushered in a new dawn in 2021 by ending a 41-year long wait a medal at the Olympics - a stage which it owned in its glorious past.


---

In absence of strong domestic structure, Indian hockey can't build on Tokyo success

In its obsessive pursuit of an Olympic medal, India had focused exclusively on the core group of 30-odd players, who have been in and around the national team. The rung below, however, remains severely undercooked.

By Mihir Vasavda



If there was one big takeaway from the Junior World Cup, where India finished fourth, and the Asian Champions Trophy, which concluded last week, it's that there is an urgent need to overhaul the country's domestic structure.   

In early 2019, a bunch of Indian players approached the then High-Performance Director of Hockey India, David John, confused and concerned.


---

Juniors' failure, seniors' headache

Despite Olympics medal, issues around playing style leading to tough transition

Indervir Grewal



The junior side's fourth place finish at the men's Junior World Cup seems creditable, especially with Covid-19 hindering their preparation. File

What began as a dream ended with nightmarish losses and a stark realisation — India is still some way from becoming a hockey superpower again.


---

Indian hockey team needs to be 'psychologically strong' to win crunch games, says former skipper Dilip Tirkey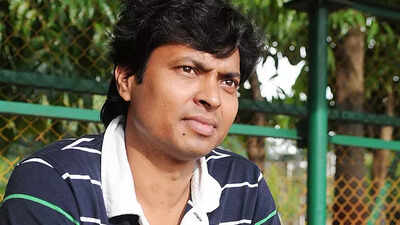 Dilip Tirkey (TOI Photo)

BHUBANESWAR (Odisha): Former hockey captain Dilip Tirkey feels the Indian team have to work on mental toughness to become "psychologically" strong in order to win the crunch encounters in the big tournaments.