All the news for Wednesday 1 December 2021

FIH Odisha Hockey Men's Junior World Cup Bhubaneswar 2021 - 1 December
Bhubaneswar Odisha

All times GMT +5:30

30 Nov 2021     RSA v CAN (9th-16th Place)     7 - 3
30 Nov 2021      PAK v USA (9th-16th Place)     18 - 2
30 Nov 2021     POL v CHI (9th-16th Place)     2 - 1
30 Nov 2021     KOR v EGY (9th-16th Place)     3 - 3 (6 - 5 SO)

1 Dec 2021     GER v ESP (Quarter-Final)     2 - 2 (3 - 1 SO)
1 Dec 2021 13:30     NED v ARG (Quarter-Final)    
1 Dec 2021 16:30     FRA v MAS (Quarter-Final)    
1 Dec 2021 19:30     BEL v IND (Quarter-Final)    

2 Dec 2021 10:30     CAN v USA (13th-16th Place)    
2 Dec 2021 13:30     CHI v EGY (13th-16th Place)        
2 Dec 2021 16:30     RSA v PAK (9th-12th Place)        
2 Dec 2021 19:30     POL v KOR (9th-12th Place)       
Keep up to date with all the latest news on the FIH Hockey Pro League via the Watch.Hockey app, event website and through FIH social media channels - Facebook, Instagram and Twitter.
Live streaming and full game replay on the Watch Hockey App (May be Geo blocked if there is TV coverage)

FIH Match Centre

---

Heart break for Spain as pugnacious Germany enters semis via shoot out route

K ARUMUGAM




Spain did everything. Withstood Germany's onslaught for major part of the 60-minute of intense game, saved from damage from first eleven penalty corners their famed rivals have got, but in the end could not keep of up the solitary goal lead for another two minutes. Germany on the hand put themselves back in the game by converting their last penalty corner the 12th that nullified the Spain's 2-1 lead taking the contest to shoot out.


---

Alex Fedenczuk umpires the Quarter Finals at the Junior World Cup



Alex Fedenczuk, Scotland FIH umpire, at the Junior World Cup in Bhubaneswar, India 2021

Alex Fedenczuk, one of Scotland's FIH umpires, today officiates at the all-European Quarter Final clash between Germany and Spain at the Junior World Cup in Bhubaneswar, India.

This is the highest level tournament that Alex has been appointed to, so far, in his umpiring career.


---

MJWC: It's agony and ecstasy as South Africa, Pakistan, Poland and Korea hit winning ways in Bhubaneswar




The classification round to decide 9-16 position at the FIH Odisha Hockey Men's Junior World Cup Bhubaneswar 2021 produced four very different matches on Day Six. A closely-contested match saw South Africa overcome a determined Canadian resistance before Pakistan bounced back to overwhelm USA. Chile were undone in the final minute by Poland before Korea and Egypt recorded a thrilling 3-3 draw which led to the sheer agony and ecstasy of a shoot-out that saw Korea break Egyptian hearts.


---

Pakistan thrash USA 18-2 to qualify for 9-12th place classification match

Already out of the knockout stage, it turned out to be a goalfest for Pakistan as Rana (27th, 33rd, 35th, 54th minutes) found the net four times, while Abuzar (14th, 28th, 57th) struck three field goals to toy with USA defence

Bhubaneswar: Abdul Rana scored four goals including a hat-trick while Abuzar found the net thrice as erstwhile Asian powerhouse Pakistan thrashed USA 18-2 to qualify for the ninth to 12th place classification match of the FIH Junior hockey World cup here on Tuesday.


---

Pakistan register biggest goal margin in FIH Hockey Jr World Cup

Lahore - Pakistan downed USA 18-2, registering the biggest goal margin in the 2021 Men's FIH Hockey Junior World Cup at Bhubaneswar,


---

U-21 USMNT Drops Junior World Cup Placement Match to Pakistan



IMAGES TAKEN BY WORLD SPORT PICS/ADIMAZES & FIH/HOCKEY INDIA

BHUBANESWAR, India – Dominant scoring in the final three quarters propelled Pakistan over the U.S. U-21 Men's National Team in the placement game at the FIH Odisha Hockey Men's Junior World Cup. At the Kalinga Stadium in Bhubaneswar, India, Pakistan held a one goal lead after the first quarter but added six more in the second, seven in the third and four in the fourth as USA fell 18-2.


---

Minding French mind games

By Jugjet Singh



Malaysia have experienced hands as nine members from Wallace Tan's squad were part of the 2018 Youth Olympic Games winning team. -Pic credit to Facebook MHC

THE French hockey team are masters of provocation, and the Malaysians have been warned not to fall into their trap in today's quarter-finals of the Junior World Cup at Kalinga Stadium in Bhubaneswar.


---

Statistical Rewind: India-Belgium Tie Should be a Cracker of a Contest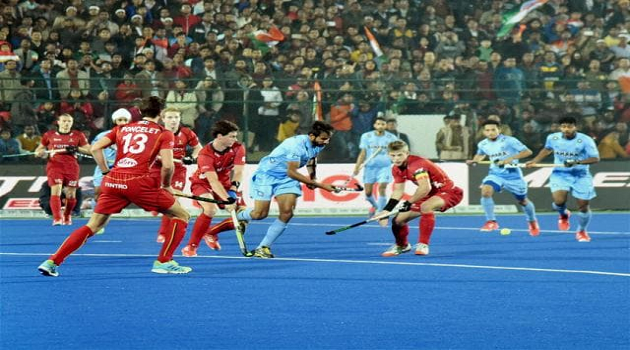 Belgium made their debut in the Junior Men's Hockey World Cup in the 1985 edition at Vancouver. India have faced Belgium four times – the most recent being 2-1 win over the Red Lions in the final of the 2016 Junior Men's Hockey World Cup held at Lucknow.


---

Our Challenge is to survive India's waves of attack: Baart




Belgium coach Jeroen Baart finds the quarterfinal with defending champions India intriguing for a lot of reasons. For one thing, he expects a more open match than his team's shock 1-1 draw with Malaysia, a team they were expected to beat in Pool B.


---

Jr WC Quarterfinal: Its Indian skills vs Belgian patience

India and Belgium play a repeat of the 2016 FIH Junior World Cup final, only this time two stages earlier. Five years ago in Lucknow, Harendra Singh's boys emerged triumphant by two goals to nil but on Wednesday, December 1, one of those nations will not go all the way to the title clash.


---

"India has to explore Belgium's vulnerability" — Chief hockey coach Graham Reid

 Ahead of the India-Belgium Junior Hockey World Cup quarterfinal, coach Reid said the key to success is to play natural hockey.



India chief hockey coach Graham Reid (Source: Olympics)

India's chief coach Graham Reid said the defending champions would like to take a cue from Malaysia and exploit the vulnerability of European giants Belgium in the quarterfinal of the FIH Men's Junior Hockey World Cup.


---

India to rely on their attack and drag-flicking ability to face Belgium in quarterfinal

India has a fiery attacking line-up with Uttam Singh, Araijeet Singh Hundal, Sudeep Chirmako and Maninder Singh, brilliant inside the opponents' circle.



Indian players against Poland (Source: Hockey India/Twitter)

Their mojo back after two resounding wins, defending champions India would bank on their attacking instinct and drag-flicking prowess to outwit European giants Belgium in the quarterfinal of the FIH Men's Junior Hockey World Cupflicking.


---

India would look to tighten its defence

Reid's side will face a tough challenge from Belgium

Y.B. Sarangi



Gearing up: The Indian players at a training session on Tuesday, ahead of a tough contest against Belgium.  

When Belgium head coach Jeoren Baart said his team struggled against Malaysia in the pool stage because of its tight defence, probably he gave away a cue to India on the eve of the men's hockey Junior World Cup quarterfinal contest between the two sides at the Kalinga Stadium here.


---

Accidental hockey player to Olympic medallist, Vivek Sagar Prasad now aiming for Junior World Cup glory

With nearly 75 international matches, Youth Olympic silver and Olympic bronze under his belt, stage is now set for 21-year-old Vivek Sagar Prasad to lead India to Junior Hockey World Cup glory.

By Mihir Vasavda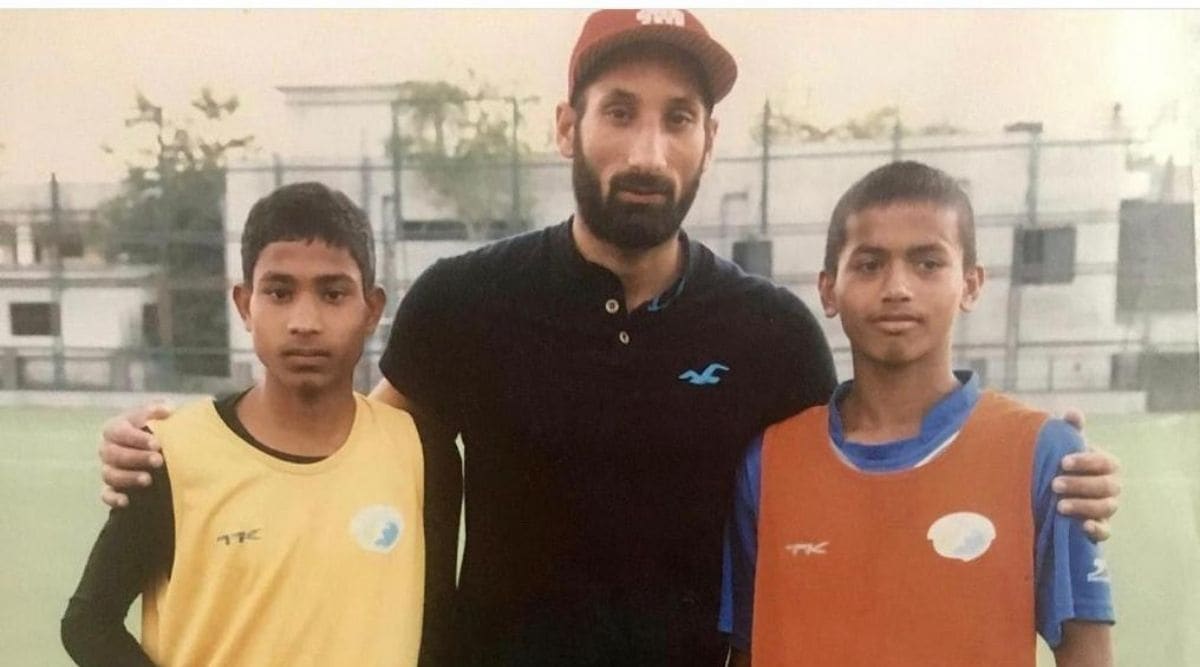 HockeyPrasad (right) with former India captain Sardar Singh. (Express photo)   

It was only by chance that India's prodigious talent, Vivek Sagar Prasad, got introduced to hockey.


---

Asian Champions Trophy: Indian women's hockey team leaves for Korea

It will be the first tournament for the Indian team since finishing fourth at the Tokyo Olympics. It will face China, Korea, Japan, Thailand and Malaysia in the single-pool competition.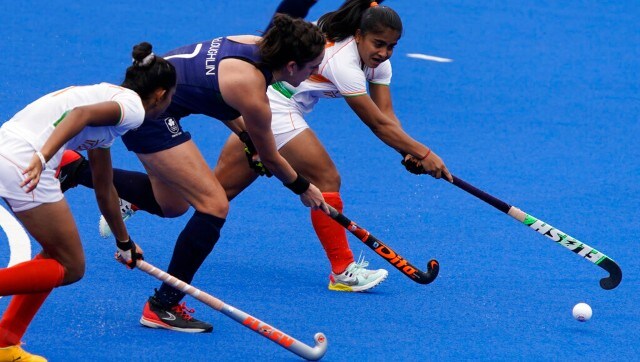 File image of India women's hockey players in action against Ireland. AP

Bengaluru: The Indian women's hockey team on Tuesday departed for Korea to participate in the Asian Champions Trophy to be held in Donghae from 5 December.


---

Draws for Easter 2022's EHL tournaments confirmed




The route to Euro Hockey League glory has been set following the draw, conducted by Simon Mason, HC Bloemendaal's Jorrit Croon and AH&BC Amsterdam's Kira Horn, for next Easter's EHL events in Amsterdam and Egara.


---

English Trio Learn 2022 Euro Hockey League Opponents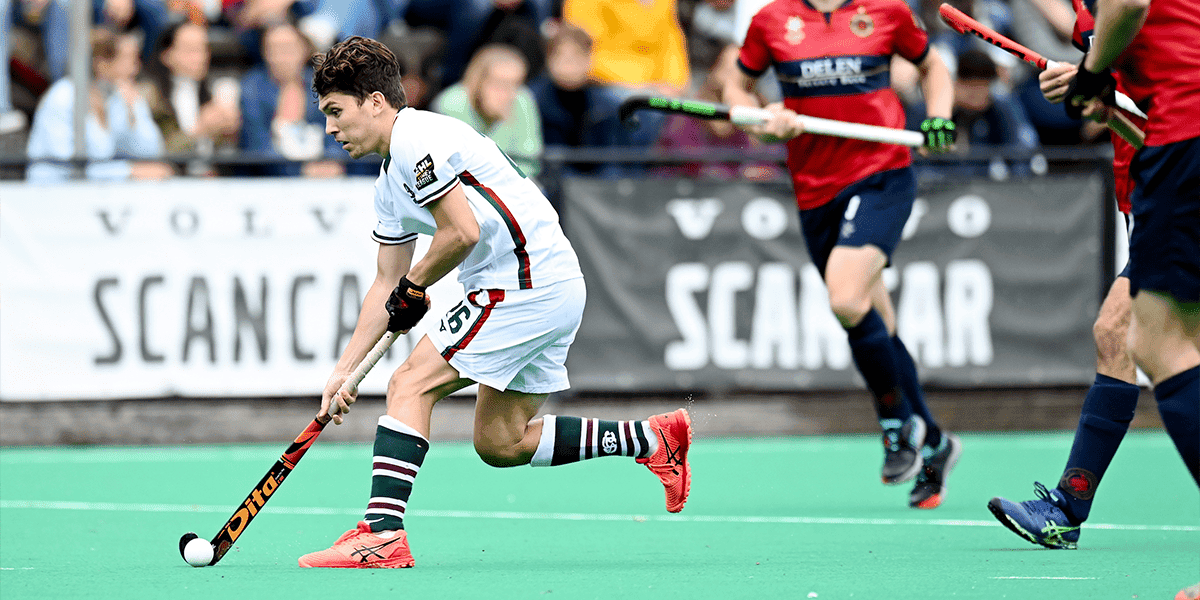 Surbiton's men and women discovered who they will face in the 2022 EuroHockey League (EHL), with both sides drawn against tough opponents for next Easter's tournament.


---

Lifetime Membership Honours for Sarah Wilson and Martin Madden




We are delighted to announce the award of Lifetime Membership to Scottish Hockey for both Sarah Wilson and Martin Madden in honour of their outstanding contributions to umpiring both within Scottish Hockey and hockey, in general, over a number of years.


---

Busselton conducts largest state masters hockey carnival




Situated some three hours by road south of Perth in Western Australia, the Busselton Hockey Association hosted their 31st annual Masters carnival last month, writes Mark McElligott.