All the news for Tuesday 12 October 2021

FIH Hockey Pro League set for return as Netherlands women face Belgium




On Wednesday 13 October, Season 3 of the FIH Hockey Pro League will get underway with defending champions and reigning Olympic, World and European title holders the Netherlands taking on Belgium at the Wagener Stadium on the outskirts of Amsterdam.


---

Red Panthers set bar high for third FIH Hockey Pro League season




The Belgium women's national team has been training since August for the return to elite competition, with national team training sessions taking place three times a week.


---

Malaysia eye world No 10 spot

By Jugjet Singh



Arul Selvaraj

MALAYSIA are just a few points away from breaking into the world No 10 spot, and only No 18 Wales stand in their way.


---

FIH CEO Thierry Weil: "We will work on the future Stars Awards with the global hockey community"




Were you expecting so much controversy about the results of the FIH Hockey Stars Awards?
Thierry Weil: If, in an Olympic year, the Gold medallists don't win any Award and another nation gets all of them, it is clear that this won't come across well! Therefore, I of course do understand the disappointment and also, to some extent, the anger, especially of the teams concerned. At the same time, I want to congratulate the winners! They were all nominated by an expert committee – made of FIH, FIH Athletes Committee and high performance representatives – and therefore were as much entitled as the others to win! And both Indian teams had a fantastic performance at the Olympic Games Tokyo 2020! I assume that the natural joy which they should rightly feel by winning such an Award may have been altered by all this, and that is not nice either.


---

If fans hadn't voted, the winners would have been the same, says FIH CEO

Many across the hockey world questioned if it is a good idea to have fans voting for an award that defines the best athletes and coaches from a technical perspective



Indian men hockey team celebrates after winning bronze at Tokyo Olympics (Source: Hockey India)

The International Hockey Federation (FIH) will create a task force to work on its global awards selection process that caused "anger" and "disappointment" this year but its CEO Thierry Weil has asserted that the winners -- all of them Indians -- wouldn't have been different even without fans' votes. India swept the FIH annual awards last Wednesday, claiming all top honours based on a voting system that was lambasted as a "failure" by men's Olympic champions Belgium, prompting the global body to say that it would try to figure why some associations did not cast their ballot.


---

Katie Glynn To Continue As England & Great Britain Women's Assistant Coach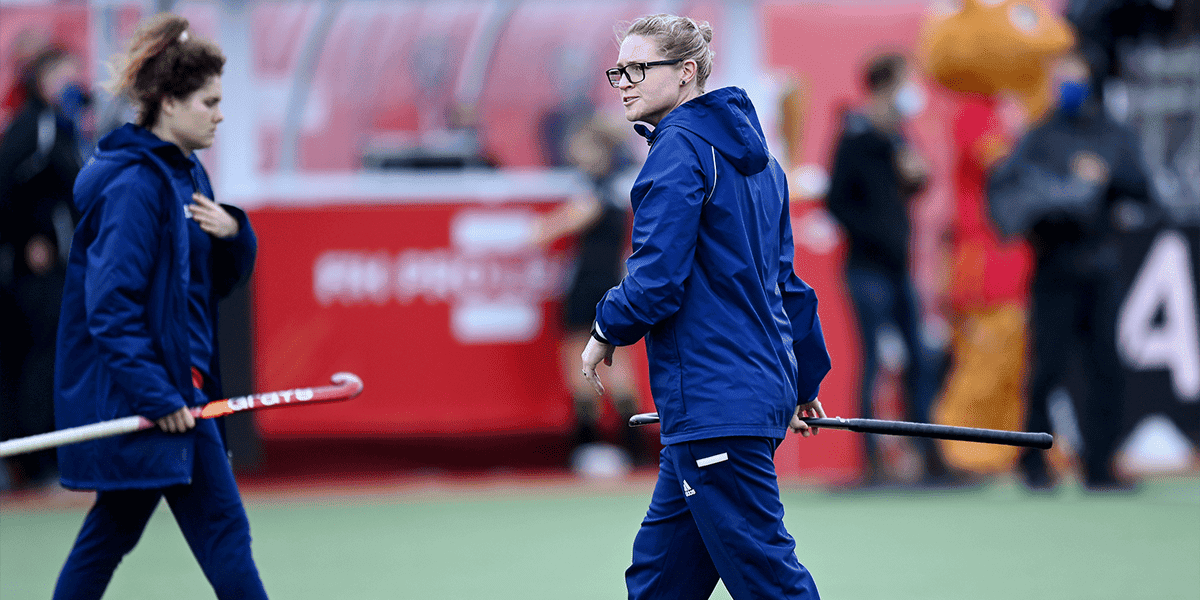 England and Great Britain Hockey are delighted that Katie Glynn will continue in her role as assistant coach of the England and Great Britain women's teams throughout the Paris 2024 Olympic cycle.


---

Ever green Indian goalkeeper PR Sreejesh is in focus again

By NANDAKUMAR MARAR




Hockey goalkeepers are supposed to be the faceless people on the turf, till a reflex save happens or a mistake occurs. The expression behind the helmet grille, a burst of delight or a cry of despair, is out of sight for the fan as reaction follows goalmouth action. It takes special talent via razor-sharp reactions, a strong mind to get over errors, a big heart to accept responsibility alone as the last line of defence, before a custodian can emerge as the sport's goalkeeping face.


---

Sean Dancer names new look Irish women's side for World Cup qualifiers




Irish women's coach Sean Dancer has named an 18-player central panel and two travelling reserves ahead next week's vital World Cup qualifying competition which takes place in Pisa from October 21st to 24th.


---

Scottish World Cup Qualifying Squads announced




The following players have been selected for next week's women's World Cup Qualifiying to be held in Pisa, Italy.


---

Dar Hockey Academy Boys in Junior World Cup Probables

By Ijaz Chaudhry

No less than seven Dar Hockey Academy boys are among the 29 probables announced by the Pakistan Hockey Federation for the Junior World Cup The training camp starts in Karachi on Oct 14.

The Junior World Cup featuring teams from 16 nations is being held in Bhubaneswar, India from Nov 24 to Dec 5.

The Lahore based Dar Academy selects players from all over the country:

Academy boys called in the camp: Waqar goalkeeper (Lahore)), Aqueel Ahmed (Kohiwala, district Khanewal), Murtaza Yaqoob (Lahore), Hammad Anjum (Chichawatni, district Sahiwal), Adeel Latif (Lahore), Ali Aziz (Lahore)& Abdul Rahman (Kot Radha Kishan, district Kasur)

All these players have been members of one or more Dar HA teams that toured Holland, Belgium, and Malaysia in recent years.

Ijaz Chaudhry writes on hockey & other sports. For more about him and his work, visit: www.sportscorrespondent.info

Fieldhockey.com


---

Lucy Hyams revels in Hampstead & Westminster's forward-thinking approach

By Tom Pilcher



Lucy Hyams, left, celebrates with Sarah Robertson PIC: MARK CLEWS

A day after scoring the only goal against Uni of Birmingham as Hampstead & Westminster continued their fine start atop the Vitality Women's Premier Division table, Lucy Hyams was out in the Yorkshire Dales.


---

Goals-a-plenty in The Cup

There was a feast of goals in the first round of the Scottish Cup held today, but no shocks as all the Premiership sides passed into the next round with varying degrees of ease.


---

No. 5 Rutgers field hockey defeats No. 4 Penn State 1-0

Gideon Fox



Junior forward Rachel Houston scored the lone goal of the game as the Rutgers field hockey team defeated Penn State 1-0 in a matchup of top 5 teams. – Photo by Emma Garibian

Another ranked opponent up, another ranked opponent down. The No. 5 Rutgers field hockey team took down No. 4 Penn State for its third time in a row, 1-0 last Friday.


---

JMU field hockey falls 3-0 at No. 7 Maryland

Cambria Lee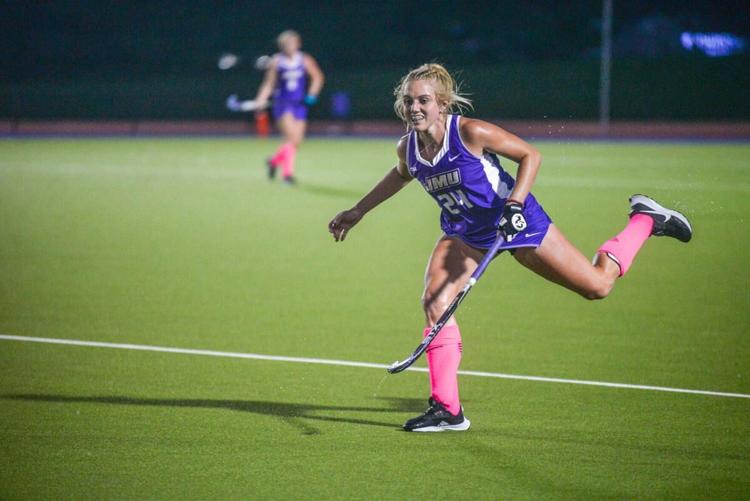 JMU midfielder Rachel Yeager strides toward the ball against Northeastern on Oct. 1.

JMU field hockey went scoreless in its loss to No. 7 ranked Maryland on Sunday, losing 3-0. This is the Dukes' fifth loss of the season and second scoreless game of the year — the other was their 2-0 loss at Appalachian State on Sept. 10. The loss snaps a four-game winning streak.


---

No. 9 UNC field hockey falls to No. 10 Liberty for its first loss in Karen Shelton Stadium

By Kaitlyn Schmidt



Senior midfielder Eva Smolenaars (21) bats the ball during UNC's field hockey game against Liberty University on Sunday, Oct. 10, 2021, in Chapel Hill, N.C. Liberty won that game 4-0. Photo by Abigail Pittman | The Daily Tar Heel

The No. 9 North Carolina field hockey team (8-5, 2-1) dropped its first game ever in Karen Shelton Stadium in a 4-0 blowout loss against the No. 10 Liberty Flames (10-2, 4-0) on Sunday.


---

Maryland field hockey is embracing the grind of a normal season after last year

Shane Connuck



Emma DeBerdine looks to pass the ball during Maryland field hockey's 3-0 win over James Madison on Oct. 10, 2021. (Autumn Hengen/The Diamondback)

As Sunday's match wrapped up, No. 8 Maryland field hockey celebrated a dominant 3-0 defeat of James Madison.