All the news for Monday 11 October 2021

Tough day against Wales

By Jugjet Singh



While the Speedy Tigers won 4-3, the national junior team also had to dig deep for their 2-1 win over Wales' Under-23 side in friendly matches. - Pic courtesy of MHC

IT was a tough day for the national senior and junior hockey teams against Wales in Cardiff on Saturday.


---

Sports minister Anurag Thakur says Hockey India can't unilaterally pull out of Commonwealth Games

Thakur said being the main financier of Olympic sports in the country, the government has every right to take calls on matters of national representation.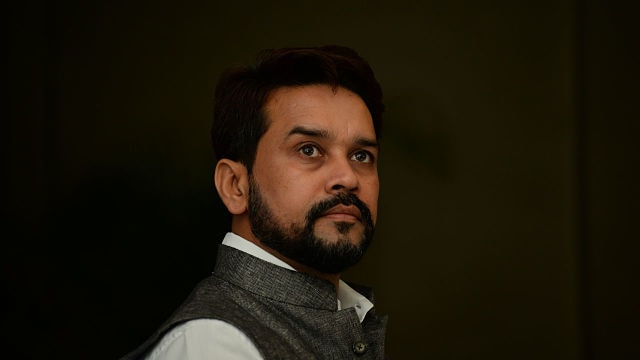 India's Sports Minister Anurag Thakur. AFP

New Delhi: Sports Minister Anurag Thakur on Sunday came hard on Hockey India for unilaterally deciding to pull out of next year's Commonwealth Games, saying the national federation is bound to consult with the government before taking any such step.


---

Batra defends FIH Star Awards after Indian players dominate at expense of Olympic champions

By Duncan Mackay



Indian players have dominated the FIH Star Awards, much to the anger of men's Olympic champions Belgium ©FIH

International Hockey Federation (FIH) President Narinder Batra has hit back at criticism of the world governing body's annual awards after Indian players dominated the announcement.


---

Hampstead's Thrilling Victory Headlines Spectacular Day In Men's Hockey League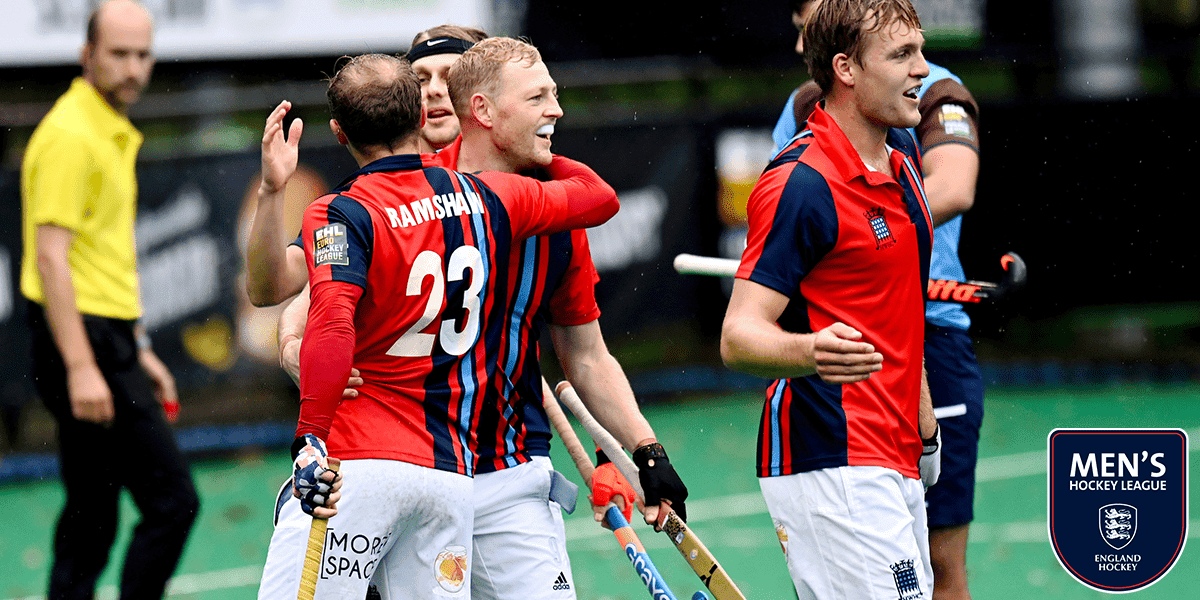 Photo credit: World Sport Pics

Four teams continue to be separated by just goal difference at the top of the Men's Premier Division after another engrossing day.


---

England Hockey round-up: Hampstead & Westminster sides continue unbeaten runs



Wimbledon were on song against Oxted PIC: Debbie Christopher

The men's Premier Division saw Old Georgians, Hampstead & Westminster and Surbiton maintain their 100 per cent records in contrasting styles on Sunday.


---

Annadale and UCD produce mighty comebacks in men's EYHL




Men's EY Hockey League – day five round-up
Annadale 3 (O McElhinney 2, A Lyons) Monkstown 3 (D Carson, R Nichols, D Nolan)
Annadale produced a remarkable comeback from 3-0 down to record their fourth draw of the campaign. Monkstown looked to be gliding to a third win of the season in the early stages. Mark Gibbons hit the post in the seventh minute from turnover ball deep in Dale territory.


---

EY Hockey League roundup: Shirley McCay heroics hand Pegasus victory

Belfast side top of the pile as UCD, Pembroke, Old Alexandra and Loreto all chalk up wins

Mary Hannigan



Former Ireland international Shirley McCay was in club action this weekend. Photograph: Morgan Treacy/Inpho

She might have brought an end to an international career that yielded a record 316 caps, but Shirley McCay is still proving to be a major influence for her club Pegasus, no more so than on Saturday when she cracked home the winning goal in her side's top-of-the-table EY Hockey League game against Catholic Institute in Belfast.


---

Athlone and Kilkenny welcome interpro series




The new look junior age group interprovincial tournaments continue this Sunday with women's fixtures at Under-16, 18 and 20 level taking place in Kilkenny and Athlone.


---

Amy Lawton awarded Sport Australia Hall of Fame scholarship




Amy Lawton's potential as one of Australian women's hockey next stars of has been recognised through Sport Australia Hall of Fame's (SAHOF) Scholarship and Mentoring Program.


---

Ohio Field Hockey Drops Thriller at #16 Ohio State




COLUMBUS, Ohio-- The Ohio field hockey team (5-9, 2-2 MAC) returned to action Sunday afternoon, dropping a 4-3 battle to 16th-ranked Ohio State (7-5) in Columbus.


---

Field Hockey Falls To No. 1 Iowa




MOUNT PLEASANT, Mich. – The Central Michigan field hockey team fell, 4-0, on Sunday to No. 1-ranked Iowa at Cristy Freese Field.


---

North Carolina drops first home game since 2014 in 4-0 loss to Liberty

No. 10 Liberty earned a monumental road victory on Sunday afternoon at No. 9 North Carolina, defeating the three-time defending national champion Tar Heels 4-0 at Karen Shelton Stadium.


---

No. 8 Maryland field hockey stonewalls James Madison, 3-0

Shane Connuck



Emma DeBerdine charges down the pitch during Maryland field hockey's 3-0 win over James Madison on Oct. 10, 2021. (Autumn Hengen/The Diamondback)

Three days after hitting the golden goal to send No. 8 Maryland field hockey out of Charlottesville, Virginia, victorious, Hope Rose was moving toward the post in the second quarter of the Terps' match against James Madison on Sunday afternoon.


---

No. 12 UVA Field Hockey Falls in Overtime 1-0 to No. 14 Boston College

The Cavaliers outshot the Eagles 12-7, but were held scoreless and dropped their second straight overtime match

Matt Newton

The No. 12 Virginia Cavaliers field hockey team played in its third straight overtime match and for the second match in a row, UVA lost in overtime, as the Cavaliers were defeated by No. 14 Boston College 1-0 on Friday night in Charlottesville.


---

Northwestern dominates Ball State, but surrenders double overtime loss to No. 2 Michigan

Skye Swann



Redshirt junior Bente Baekers celebrates after scoring a goal on Iowa. Baekers led the team with 3 goals in Sunday's win over Ball State. Daily file photo by Joshua Hoffman

When the overtime whistle sounded, Northwestern junior defender Kayla Blas said it was a second chance moment, after losing in double overtime to Penn State five days earlier.


---

Field Hockey Holds on Late to Defeat Miami




OXFORD, Ohio – In its final non-conference game of the season, the Michigan State field hockey team used three first-half goals to build an early lead in a 4-3 win over Miami Sunday afternoon in Oxford, Ohio.


---

Field hockey emerges victorious in thriller vs. Cornell

Junior Meghan Ward scored the game winner with six seconds left in overtime

By Krissy Kowalski



Junior Sydney Huang passes the ball during a game against Cornell on Oct. 10. Credit: Carol Gao

Nerve-racking.

That is how it must have felt for the Penn field hockey team during their game against Cornell on Saturday. In a game that needed an overtime for a winner to be decided, the Quakers were able to walk away with a gritty win by a score of 2-1 to defeat the Big Red (6-4, 2-1 Ivy). Penn (4-6, 1-2 Ivy) was able to secure their first Ivy League win of the season.