All the news for Friday 8 October 2021

Arul's men take revenge against Irish

By Jugjet Singh



The national hockey team defeated Ireland 4-2 in an international Test match at Lisnagarvey. - Pic credit Facebook MHC

Two players earned their first senior caps as Malaysia beat Ireland 4-2 in an international Test match at Lisnagarvey on Wednesday.


---

IOA chief Batra supports Hockey India's decision to withdraw from CWG to focus on Asian Games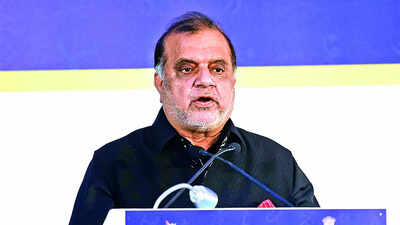 Narinder Batra. (TOI Photo)

NEW DELHI: Indian Olympic Association (IOA) President Narinder Batra has backed Hockey India's decision to pull out from the Commonwealth Games 2022.


---

Baskaran: We have suffered a lot at the Commonwealth Games

Former hockey captain Baskaran feels sending a young side to the Commonwealth Games would have been of little use as there has been no time to prepare them due to COVID.

Stan Rayan



Former hockey captain Baskaran feels sending a young side to the Commonwealth Games would have been of little use.   -  The Hindu

The real reasons for Hockey India's decision to withdraw the Indian men's and women's hockey teams from next year's Commonwealth Games in Birmingham may be caught in a bit of a haze. But former Olympic gold medallist V. Baskaran believes that Graham Reid, the Indian men's team's head coach, had a big say in the matter.

"If you look at it, Reid now calls the tune because he has delivered at the Olympics with a bronze. So, I think Hockey India has decided to go with him," said Baskaran, the captain of the triumphant Indian hockey team at the 1980 Moscow Olympics, in a chat with Sportstar.

The hockey champion of the Asian Games, in Hangzhou (China, September 10-25), will directly qualify for the 2024 Paris Olympics and the problem is that the Commonwealth Games (July 28-Aug. 8) happen just a month before that in Birmingham, England.

"I also feel that we have to focus on the Asiadas it is an Olympic qualification event. We lost in the last Asian Games (India won bronze, 2018, Jakarta) and we struggled for one and half years to qualify for the Tokyo Olympics. We had to travel a lot and do a lot of things."

READ| FIH awards a reflection of the work done in the last two years, says Graham Reid

"We can win it this time because Pakistan is not good, Korea is nothing much. If we win the Asian Games, we will have the same core group and can make the boys better for the 2023 World Cup in India. I think Reid is focusing on filling the vacuum left by players like Rupinder Pal Singh, V.S. Sunil and Birendra Lakra who retired recently and on qualifying for Paris."

But won't the Commonwealth Games, which includes world's top 10 teams like Australia, England, New Zealand and Canada, offer a wonderful preparation for the World Cup in Bhubaneswar in early 2023? Can't we at least send a second string for the Commonwealth Games?

"We have suffered a lot at the Commonwealth Games. Because, there they will give us four continuous games and the competition will be very high. If the development team goes also, it is not going to learn much," explained Baskaran.

Another issue is that India does not have a proper second string.

"The problem of not having a development team now is because of COVID. There may be players but how will you prepare them. In 2016, our Junior World Cup team was good (India won the title), but the COVID pandemic has taken its toll. For the last two years, there was no talent identification, no Khelo India, no Junior Nationals, no Nationals."

"And the problem is, who will be sent as the goalkeeper. Sreejesh and Krishan Pathak are seniors (and with the Asiad probables)."

"So, I'll agree 80 per cent with the decision of not sending a team to the Commonwealth Games."

Sportstar


---

Sarah Robertson participates in the launch of the of Birmingham 2022 Queen's Baton Relay at Buckingham Palace




Today, Her Majesty The Queen has officially launched the Birmingham 2022 Queen's Baton Relay in a unique ceremony at Buckingham Palace.


---

FIH Star Award Winners credit their team and country for the global acclaim




Hockey India organized a virtual press conference today for the winners of FIH Star Awards:


---

Reid attributes awards sweep to team's sacrifices

Indian men's hockey team chief coach Graham Reid today steered clear of the controversy surrounding the FIH annual awards, saying the honour which he and his players received were a recognition of their sacrifices in the last one and a half years.


---

Poligras Magic Skill Award: 'Amazing Argentina' take the inaugural prize!




As we approach the start of Season 3 of the FIH Hockey Pro League, we are delighted to reveal the winner of the Poligras Magic Skill Award for the 2020-21 Season, as voted for by hockey fans the world over.


---

Wimbledon Hoping To Continue Winning Streak In Men's Hockey League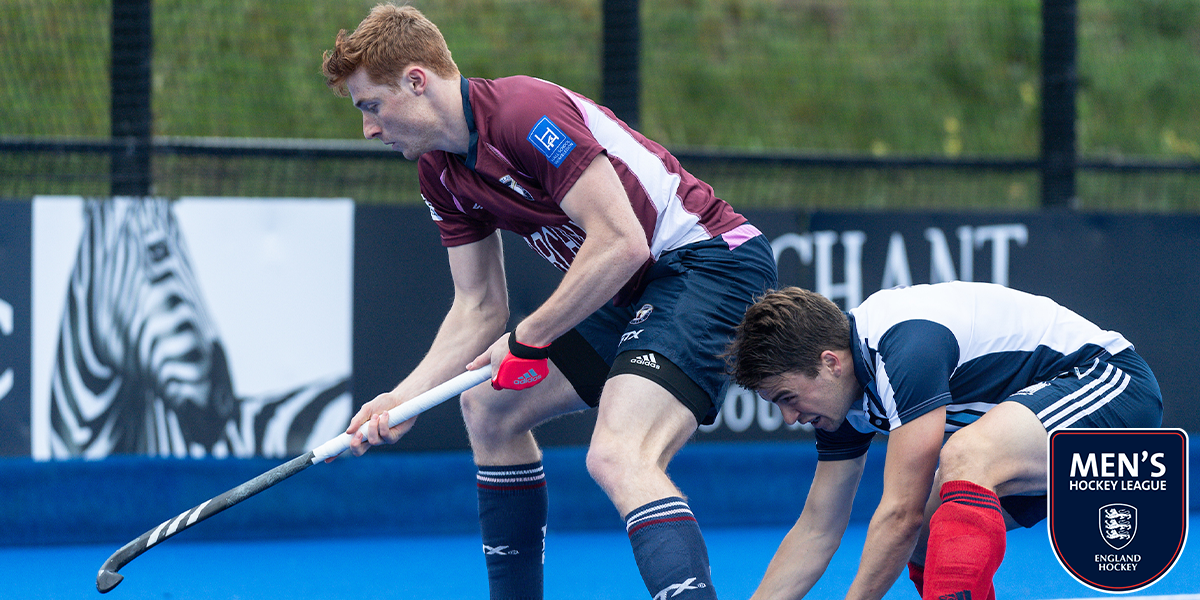 The action is coming thick and fast in the Men's Hockey League with another exciting weekend of matches ahead of us.


---

Top two face off in women's EYHL – weekend preview and fixtures




With Saturday rivals Pegasus and Catholic Institute set to face off at Queen's, the top of the women's EY Hockey League is set for another shake-up once again.


---

Weekend College Games: October 7 - 14




Each week, USA Field Hockey' highlights some college games in Division I, II and III.


---

Hope Rose plays overtime hero in Maryland field hockey's 2-1 win over Virginia

Shane Connuck



Hope Rose jumps to fight for the ball during the Terps' 4-0 win over American on Sept. 26, 2021. (Julia Nikhinson/The Diamondback)

With time running out in the first overtime period, No. 8 Maryland field hockey led a fast break charge downfield.


---

No. 12 UVA Field Hockey Falls to No. 8 Maryland 2-1 in Overtime

Laura Janssen gave the Hoos the lead with less than six minutes remaining, but the Terrapins tied it up and then won in overtime

Matt Newton

Neither the Cavaliers nor the Terrapins could manage to score a goal for the first 54 minutes of Thursday's match between the No. 12 Virginia field hockey team and No. 8 Maryland.


---

No. 1 Iowa field hockey travels to Michigan for two matchups

The Hawkeyes will take on Big Ten foe Michigan State along with nonconference opponent Central Michigan this weekend.

Ben Palya



Iowa forward Maddy Murphy celebrates a goal during a field hockey game between Iowa and Central Michigan at Grant Field on Friday, September 6, 2019. The Hawkeyes defeated the Chippewas, 11-0.Hannah Kinson

Iowa field hockey faced one of the most difficult two-game stretches on its 2021-22 schedule last weekend. The Hawkeyes traveled to the east coast to take on then-No. 6 Rutgers and then-No. 7 Maryland. The Hawkeyes returned to Iowa City with a pair of 2-1 wins over the Scarlet Knights and Terrapins.


---

Hockey Australia making strides through Indigenous forum




Hockey Australia continues to make inroads in its commitment to its Aboriginal and Torres Strait Islander programs with a presence at the Indigenous Emerging Business Forum (IEBF) 2021 in Perth.