All the news for Saturday 27 March 2021

No stopping the ladies of UniKL

By Jugjet Singh



UniKL Ladies celebrating their win recently. -- File Pix

CAN debutants Universiti Kuala Lumpur (UniKL) Ladies continue their fairy-tale run this season in the Vivian May Soars Cup?

They had a flawless campaign in the women's Malaysia Hockey League, earning maximum points from the six-team competition, for the title.

Roslan Jamaluddin's side scored 34 goals and conceded only two throughout their campaign.

However, despite being newcomers, many expected UniKL Ladies, who roped in several current and ex-international this year, to dominate.

In the Vivian May Soars Cup, UniKL Ladies take on Sabah, who finished fourth in the league, in the two-leg semi-finals.

Sabah face a near-impossible mission to deny the league champions from playing in the final.

It is expected to be a one-sided affair, considering that UniKL Ladies had hammered Sabah 7-0 in the league.

The other semi-final will likely be a balanced affair between league runners-up Blue Warriors and UniTen-KPT.

"We hammered Sabah 7-0 in the league, but that margin will not be a chip on our shoulders.

"Our relatively easy encounter against Sabah will be used to improve our approach," said Roslan.

UniKL Ladies will be well-rested ahead of tomorrow's semi-final first leg as they had fielded their fringe players in their final league match against Young Tigress, where they let in their first two goals of the tournament.

"We are using the short break to recover from our league campaign ahead of the Vivian Soars Cup," Roslan added.

UniKL Ladies will be banking on Nuramirah Shakirah Zulkifli and Nur Atira Ismail, who scored seven goals each in the league, for goals against Sabah.

MEN'S TNB CUP

S-FINALS — FIRST LEG

TOMORROW: UniKL v Tenaga Nasional (8pm, Pitch 1), THT v Maybank (8pm, Pitch II).

RETURN LEG

WEDNESDAY: Maybank v THT (8pm, Pitch I), Tenaga Nasional v UniKL (8pm, Pitch I1)

WOMEN'S VIVIAN MAY SOARS CUP — SEMI-FINALS

FIRST LEG

TOMORROW: UniKL Ladies v Sabah (6pm, Pitch I), Blue Warriors v UniTen-KPT (6pm, Pitch II).

RETURN LEG

WEDNESDAY: Sabah v UniKL Ladies (6pm, Pitch II), UniTen-KPT v Blue Warriors (6pm, Pitch I).

* all matches at the National Hockey Stadium in Bukit Jalil.

New Straits Times


---

Herzbruch looking to hit ground running at EHL Men's FINAL4 next week




Uhlenhorst Mülheim flyer Timm Herzbruch is looking to hit the ground running at full force following a tough six-month spell waiting to get back into action.

He picked up a knee injury last August, but is now feeling fresh and ready to go for his club as they look forward to an EHL FINAL4 date with Atlètic Terrassa.

"It feels great to be back on the pitch," he told the EHL website. "I am excited. When the target gets a bit closer, it is a very good feeling and I am very happy to be back with the team, my friends and hopefully we will have success.

"Regarding the Olympic Games being postponed, due to Covid-19 virus, I had an extra year for my rehab to be prepared the best for my goal of playing in Tokyo 2021. And now I'm back on track, good physically, feeling fit and healthy."

His hope now is to bring his boyhood club to glory and recreate some of the glory days. Between 1988 and 1996, Uhlenhorst were the kings of Europe, winning the Club Champions Cup competition in an incredible nine-year winning streak.

During that time, next week's opponents Atlèti were so often the nearest rival, meeting in the final in 1989, 90, 91 and 92 before the Spanish side finally got their win in 1998.

Timm was born and raised in a hockey family. Both, his parents and grandparents played hockey. His father used to play for HTC Uhlenhorst as well, and won the German championships 1997 as head coach with the club.

He was delighted to emulate that outcome in 2018 and then go back-to-back 2019. It was the perfect evolution of a lifetime with the club.

"Since I was three or four, I was either watching or playing hockey by myself at the club. Most weekends, I watched the men's first team. When I was a younger player watching hockey on a high level was so good for my own development."



Herzbruch in the 2019 FINAL4 shoot-out against Mannheimer HC. Pic: Frank Uijlenbroek/World Sport Pics

"My father was a trainer in my youth until I broke into the first squad. Weekends were full, playing away by myself and watching it. You can call it a 'hockey-life' and I am so happy I embraced it, to be part of this way of life."

During his youth, he was there to witness first-hand the EHL a decade ago on home turf with soon-to-be Olympic gold medalists Thilo Stralkowski and Jan-Philipp Rabente leading the line for Mülheim as they hosted a very rainy ROUND1.

Since then, the club has under-performed to some extent, not making it beyond the KO8 in five attempts, most frustratingly in their most recent appearance in 2019.

Herzbruch was awesome in a 3-2 success over host Oranje-Rood in the KO16 but a couple of injuries and a slow start saw them unable to overhaul German rivals Mannheimer HC in a classic 4-4 contest.

"A missed opportunity, of course. It was very sad we lost to Mannheim in the shoot-out. We put in a very tough performance against Oranje-Rood, one of the best we have played with this team.

"We knew they were so skillful and with so many players operating at a high level; we had to defend well and be efficient on the counter. We did a great job.

"But two days later, we lost to MHC. The first quarter we were 2-0 down and had three important players going off. It left us with only one or two subs to work with.

"We did well considering that but to lose the shoot-out was not a good feeling; it was not satisfying. I think we have improved a lot since then and hopefully we will be more successful in April!"

Indeed, the club has seven of the current German Olympic panel with Jan Schiffer, Niklas Bosserhoff, Malte Hellwig, Lukas Windfeder, Benedikt Furk and Ferdi Weinke all involved.

"We have very good players in each line, really high quality. The variety of many young  and few wise, experienced players is very good for our way of playing."

With captain Tobias Matania and club legend Stralkowski coaching, they have lots of know-how while 23- year-old Herzbruch brings that star power but he knows they have to be wary of their FINAL4 opponent.

"I heard from the golden generation of the 1990s that Atlètic were their biggest rivals. Spanish teams are always very good in the offence, strong in their individual skills, waiting for counters."

"They want to be efficient in our circle and get a quality of chances. We have to prepare in our defence and block those counters. However, the most important thing  is to focus on our qualities and then we will have a really good chance to qualify for the final."

Euro Hockey League media release


---

Wales men to kickstart EuroHockey 2021 Championships



Belgium will defend title at EuroHockey 2021 PIC: World Sport Pics

Wales men will open this summer's EuroHockey Championships after retaining their top flight status in thrilling circumstances in 2019.

Wales beat Ireland in their final game two years ago in Antwerp, condemning former coach Alex Cox's side to relegation.

The Welsh will play Germany in their Pool B match on Friday June 4 before hosts Holland take on newly-promoted France in the first evening men's game in Amstelveen.

On Saturday June 5, England men take on Russia and defending champions Belgium take on Spain in a repeat of the 2019 Final.




The women's event also gets underway on the Saturday with Spain, who beat England to bronze in 2019, taking on Scotland.

The final game of the day will see reigning champions Holland women play Ireland, a repeat of the 2018 World Cup final. Holland will be gunning for a hat-rick of titles this summer.

All teams will play over the first weekend in Amsterdam with the group stages concluding on the Wednesday.

The men's final will be played on June 12 at 1pm local with the women's final starting 24 hours later.

SIGN UP for The Hockey Paper's returning newsletter: Promotions, exclusives and our best coverage

The Hockey Paper


---

Ausdrill Challenge 'really valuable' for Hockeyroos




A successful intra-squad series has reinforced that the Hockeyroos are on track for a mammoth five months ahead according to interim Head Coach Katie Allen.

This year's Hockeyroos squad had its first taste of 'international-type' competition in last weekend's Ausdrill Challenge which comprised two jazzed up intra-squad matches.

The matches came after six weeks of intense training. Allen, who has taken charge of the squad ahead of a new Head Coach being announced following the resignation of Paul Gaudoin, says the Ausdrill Challenge gave a good indication of how the squad had progressed.

"Games give you a chance to see whether you have achieved in the areas you have worked on and what you need to prioritise," said Allen.

"Overall it was really positive. The opportunity to play full games in front of a crowd and in uniforms with international umpires and in the heat, it was a perfect opportunity to see how far we have come in the six weeks that we have been training.

"We have had clear priorities and objectives in regards to particular areas of our game, so the Ausdrill Challenge was a good opportunity to see and assess those areas.

"So we have a good idea of where we are at and we've made some improvements both collectively and individually. We will now look at other focus areas in our next block."

Generating some atmosphere and putting some bells and whistles around the intra-squad matches to emulate a proper international, Allen said the players' approach was spot on despite the fact they were competing against teammates they train with every day.

"The players' mindset switches pretty quickly. As soon as we announced the teams they slotted into that mentality really well," said Allen.

"Getting into that mindset is part of their make up and I think they enjoy that competitiveness against teammates as much as if it were anyone else."




Due to the limited matches on the radar in the near future, the Ausdrill Challenge also gave Allen, who won Olympic gold in 2000, and the players themselves, an indication of how hot competition is for spots in the 16 athlete team for Tokyo.

"We certainly saw that (competition for spots) on the weekend," said Allen.

"Some players stepped up and played really well, while others were coming back from injury so it gave them a good chance to see where they are at.

"Through these matches we can see the players who want to implement the game plan and make changes in those areas and that is important…who is going to step up and lead on the field."

Hockey Australia media release


---

Hockeyroos anger endures with key players still barred from squad

By Anthony Colangelo



Current world goalkeeper of the year Rachael Lynch is one of two players appealing their Hockeyroos axing. Credit:Tony McDonough

Two key Hockeyroos players remain barred from the squad at the governing body's behest more than 100 days since they appealed their axings, with their requests to train with the team in the meantime repeatedly rejected.


---

Batch and Kookaburras getting on with it




Following the Fortescue Challenge and with the Tokyo Olympics less than 120 days away, Kookaburras Head Coach Colin Batch has provided an update on how the squad is tracking.

Batch and the Kookaburras are faced with an unprecedented lead into an Olympics that is already being touted as unique in a myriad of ways due to COVID, including the possibility of not having any international spectators.

Despite the uncertainty of what international matches they will play before the Games, it is business as usual for Batch and the Kookaburras as they continue to train in Perth. As Batch aptly puts it, "we're just getting on with what we can control."

What were some of the pleasing things to come out of the Fortescue Challenge from your perspective?

CB: "It was a pretty hot weekend in Perth, we played at night but it was over 30 degrees so that in itself is challenging. The guys handled it pretty well and pulled up ok so there were a lot of ticks in that area.

The level was pretty good. We did find that there were different elements to that match play and the hype around the games that we wouldn't have had if we just played normal intra-squad matches, so from that point of view it was really good."

Were there key learnings to take from the matches?

CB: "The guys are competitive by nature and they certainly showed that in the three matches. There were some testing moments in how both teams handled certain situations where we need to do better and that was a learning out of the series.

We can train for those situations and there's an understanding what needs to happen playing against 11 field players, but there's nothing like executing that in a real game so that was a learning from the weekend."

It has been a long time since the players have played proper matches on back-to-back days. How do you think they handled it?

CB: "Whenever you have had back-to-back games you're always a bit flat the next day. A lot of energy goes into them which is good, and then it's a bit of recovery, refresh and go again.

"That is what confronts us all the time. We get to a certain level and we need to repeat it the next day. There is not much time to celebrate or relax. That's why hockey is so demanding…you have these tournament situations and you've got to keep performing all the time, so it is testing for the players but also the coaching staff."

There are 27 players in the squad but only 16 get selected for the Olympics. How difficult is it to improve as a collective but at the same time know how cutthroat it is with guys vying for spots in the Olympic team?

CB: "The players are mates off the field but on the field they know they will be coming up against each other. It was all about a competitive edge and trying to get a good performance for their team in this mini competition.

What we saw was that the players were extremely competitive in the right way. This has added value to our development and adds to the assessment of the players in ultimately selecting the Olympic team.

Everyone wants to be competitive but we've learnt in the past that we have to do it in a team format. If I'm playing left striker, I need to work with my fellow strikers to improve them and hopefully that has an impact on my performance. That is the line we are trying to get across to the group.

There is good mateship and understanding of what we need to do, but at the same token there is that competitive edge that we don't want to lose. It is a difficult conundrum that we're facing but we're doing ok with it at the moment."

It has been over a year since COVID impacted everything, but an element of uncertainty remains around your planning and playing international matches. Do you feel like you have learned to cope with this over the past 12 months?

CB: "We're in a different situation than we were 12 months ago. Back then it was all new, everything was shut down and we saw the winter competitions around Australia all close down and it took a while to grasp how we were going to operate.

I feel we made some progress last year, whereas this year we know what to expect, we can still train together here in Perth and we haven't had the international travel that we've had in recent years. There are some bonuses with that.

We have to fly long distances to play, we haven't had that and then there is the recovery side after it as well. In saying that we would love the international competition and we'll embrace it when we get it."

Has it been difficult knowing there are Pro League matches being played in Europe but no certainty on when or where your next matches are going to come from in the lead up to Tokyo?

CB: "It can be a frustration if you let it be one. We know we can't do anything about it at the moment. We can travel but the difficult situation is returning and having to quarantine for two weeks when you come back in.

We know we can't do too much about it. The group as a whole is handling it really well at the moment. We're just getting on with what we can control. There is a good vibe among the group, we challenge each other and we're learning all the time, so a lot of that continues."

Know it's difficult to gauge because you didn't think this would be your preparation heading into an Olympics without any international matches on the horizon, but do you have a gauge of how the squad is tracking this far out from Tokyo?

CB: "That's a very difficult question to answer. The thing with international competition is you come up against different styles, different players with different qualities so you have to keep adjusting. We as a group have been pretty good at doing that but of course we haven't got those games in front of us at the moment, we're practically playing against ourselves.

While there have been some good performances by players, we're familiar with each other so it has blocked some of our learnings. But that's on us as coaches and players to try and overcome that, so as far as where we are at, we're not sure until we start playing some international teams and that might not be until we get to Tokyo."

Hockey Australia media release


---

'Radar' retires from international Indoor hockey




Long serving Australian Indoor Hockey goalkeeper Troy Rossiter has called time on his international career.

Affectionately known as 'Radar' among his contemporaries, Rossiter has decided the time is right to end his representation with the green and gold.

The Queenslander's retirement means he has also withdrawn from Australia's squad for the next FIH Indoor Hockey World Cup that is scheduled for February 2022.

"This has been a very difficult decision for me as I love the game of Indoor and I feel I still have lots to offer, even at my age," said Rossiter.

"My decision has been based around multiple factors, mainly the uncertainty of the next World Cup along with the current pandemic situation and travel restrictions, so I feel that it's timely for me to step down."

Since being first selected for the Australian Indoor Hockey Development Team in 2013, Rossiter was a member of the national Indoor squad in 2015 and then every year since 2017. He identifies the 2018 Indoor World Cup in Berlin as one of the main highlights.

"I have been truly honoured to be part of the Australian men's team and have enjoyed the journey," said Rossiter.

"There are far too many people to name who I would like to thank who have coached, mentored and supported me throughout my international career. I will treasure the whole experience for the rest of my life."

"I wish Australia's Women's and Men's Indoor teams all the best."

Australian Men's Indoor Hockey Head Coach Steve Willer paid tribute to Rossiter's time with the national team.

"Radar is an outstanding player and person and has made significant contributions to the Australian Men's Indoor Hockey Team, both on and off the court," said Willer.

"He has and continues to be a role model, particularly for young up and coming goalkeepers striving to play indoor hockey for their state and for Australia.

"Radar may not be at the next Indoor Hockey World Cup campaign for Australia, but he continues to be dedicated to training and improving our future players. Thank you Radar for everything you have done and continue to do for indoor hockey in Australia."

While he has hung up his hockey stick and protective gear in the international arena, Rossiter intends to continue nominating to play for Queensland and Coach State Squads, plus have an involvement in goalkeeper coaching.

Well played on a fantastic career Radar.

Hockey Australia media release


---

Vitality Women's And Men's England Hockey Leagues Declared Null & Void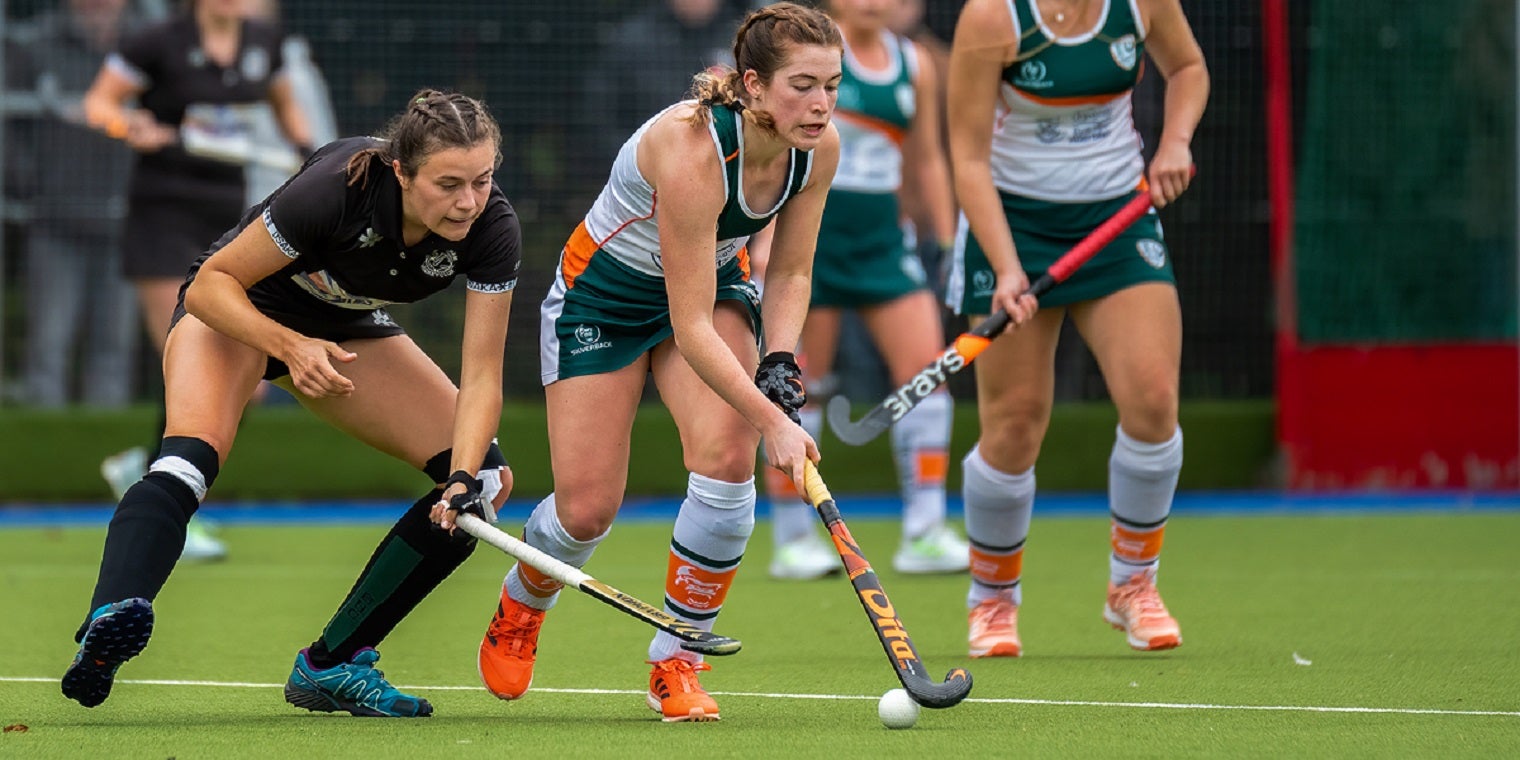 After a year of considerable disruption, delay and frustration England Hockey, in consultation with participating clubs, has taken the decision to curtail the Vitality Women's and Men's England Hockey Leagues for this season. Despite the government announcements allowing a Return to Play the likely continuing restrictions on car sharing as well as the amount of preparation time and number of matches to be played has been a significant consideration in the decision for all involved.

Over the course of the season clubs have been consulted on options for continuing the season when the circumstances have allowed. In the early New Year the vast majority of clubs were in favour of concluding a shorter season, where teams play each other once,  however consultation in the last week has indicated otherwise. The view was not unanimous but less than 40% of teams were in favour of continuing the season and on this basis it is not considered viable to continue.

The implications of this are that the 2020-21 will be declared null and void and there will be no promotions or relegations within the England Hockey Leagues this year. With the changes in the adult hockey structure nationally an extra England Hockey League Conference Division will be formed. The Regional Leagues are currently considering and communicating their approaches to finding the candidates for joining the division in line with guidance we have shared.

Obviously the situation is disappointing for everyone involved but the main aim is to allow clubs and teams to be ready to return for next season and be able to make the necessary preparations.

The England Hockey Competitions team would like to thank clubs for their patience, pragmatism and perseverance this year. We are still hopeful of running revised Tiered Club Championships for Adults, Masters and Juniors later in the summer if demand remains.  We all hope next year will see the England Hockey Leagues and Super 6's return in earnest.

England Hockey Board Media release


---

Sports bras aim to boost Tokyo Olympic performance



Elite GB athletes will be aided in Tokyo thanks to innovative research

More than a quarter of Great Britain elite female athletes experience breast pain from sports bras which affected training and being able to compete.

Of the 70 women surveyed by the English Institute of Sport (EIS), 94 per cent wore a sports bra, but the study also revealed that three quarters of athletes had never been properly fitted for one.

Following the research conducted by the EIS at the University of Portsmouth, more than 100 Team GB athletes will now have bespoke bras for the Tokyo Olympics, with hockey one of several teams and sports to benefit from the EIS innovation.



PIC: University of Portsmouth

GB women's star Hannah Martin, who will be one of the beneficiaries, said: "Everyone feeling comfortable out there on the pitch and in themselves is incredibly important, both as a female in general, but also as a female in sport.

"It will just allow us when we're competing to not think about it, when you're in those pressured environments, you don't want to be thinking about anything else, so it will be really good to take your mind off it.

"Growing up, it isn't really something that is talked about, you just find one and put it on, but it's such a huge part of health and performance, so it should definitely be talked about more with education around what you need and what is right for you."

Dr Anita Biswas, EIS co-lead of female athlete health and performance, said: "As part of our support of female athletes, we wanted to consider all aspects of female health that could potentially impact on performance.

"Working with researchers at the University of Portsmouth, we have been fitting athletes with the right type of bra, because often athletes will be wearing the right size, but it might not be the right type of bra for their particular activity."

Professor Joanna Wakefield-Scurr, who heads the Research Group in Breast Health at the University of Portsmouth, said: "I was surprised and worried that elite female athletes were experiencing breast pain and I'm glad that we are now working with them, because this is something that can almost always be fixed with a well fitted bra.

"One of our key objectives is to raise awareness in this area. Wearing appropriate support can improve your performance and technique, but in addition to that, if you don't wear appropriate support, you are at risk of causing damage to the delicate supporting structure of the breast."

SIGN UP for The Hockey Paper's returning newsletter: Promotions, exclusives and our best coverage

The Hockey Paper


---

Evolution of the Technical Table: Officiating from Grassroots Play to the International Stage

As the game evolves, one thing stays the same for technical officials — the importance of nurturing at the grassroots




As players are introduced to alternative avenues of the sport such as umpiring or coaching, little is known about what's described as the 'best seat in the house.' Whether it's timekeeping, judging or scoring, officials have made a name for themselves, going on to represent Canada at the international level while also giving back to local communities.

Volunteering was the start of something beautiful for Rushton

As the Domestic Director on the Field Hockey BC (FHBC) Board of Directors, Brenda Rushton has had a lively career in field hockey up to this point. She's organized the technical table for the Vancouver Island Ladies Field Hockey Association (VILFHA); she's been the technical lead for the UVic Vikes' varsity team; she's represented Canada as a judge at the 2010 Commonwealth Games in India, 2011 Pan Am Games in Mexico, and most recently the 2018 Central American and Caribbean Games in Colombia. One would never have guessed that Rushton grew up as a competitive swimmer, picking up a field hockey stick only briefly in high school.

Rushton was assisting at the Bridgman Cup one year, selling t-shirts, when her sister Carrie Trumpy asked if she could support the technical table. She didn't think twice before agreeing to timekeep, and her passion for the sport only grew from that moment forward. She was taught the basics from Anne Batey which led to further mentoring from leaders like Jenny John (2019 Hall of Fame inductee), Madge Johnson, Sue Jameson and Paula Parks, to name a few. Her first out-of-province assignment was in Waterloo, ON, for the Indoor Pan American Cup in 2005 — a tournament made particularly special with her eldest daughter Andrea on the playing roster.

"The Canadian Women's team won that event and qualified for the [2007] World Cup in Austria, which was a real coup for them," Rushton said. "I felt like I played the game. I'll always remember the technical table as such a dynamic spot; it's like the best seat in the house."



CAC Games - Austin Paquette, Meghan McLennan, Brenda Rushton, Erin deSousa & Bryan Haigh



Sue Jameson and Brenda Rushton at a typical Spring Tournament for FHBC



Brenda with the official Mascot at CAC Games

Back then, Rushton recalls when being behind the table meant using multiple paper match forms. Mistakes would have to be whited out in different colours, and there was always the unspoken pressure from the possibility of human error, prior to the introduction of new systems.

"We've gone from pen and paper — where you would have your white [paper] and a yellow one, pink one, and blue one and keep the official one at the end — to a hyper-Excel format and now an online, dynamic Altius program," Rushton described. "It makes the games a bit more accessible for people who can't be there to watch in person."

New and increased resources mean advancements for provinces, more officials in the making

Field Hockey Alberta (FHA) also acknowledges the shifts in the sport as positive. According to FHA Executive Director Burgundy Biletski, who oversees provincial development, the ability for more accurate calls and increased access to resources have made it more appealing for those interested in officiating to try it out and then to step into those crucial roles, especially from the very beginning.

"It's important to introduce [technical roles] as part of the high-performance program, either through umpiring or coaching, just to expose them to it and see if it's something they're interested in," Biletski said.

"Technical officiating has always been strong in the province…due to the strong people in our community. They're actively recruiting new people; they're taken care of; they're educated. With the work being done by people who've been internationally recognized in our mix, like Keely [Dunn], John [Hrytsak] and Wendy and Tony Stewart, it's great because they're super passionate and working with everyone on the digital side of things."




With COVID-19 restrictions preventing in-person competition, technical officials and umpires have shifted their attention online. For FHA, engagement can be seen through FHumpires, a platform complete with umpiring resources, and conversations on the Clubhouse app, both spirited by Dunn.

Through social media, live streams and virtual courses, there remains the need to invest in people, and in programs that focus on the principles of true sport.

The grass is greener where you water it — so water at the grassroots

When looking at the official recruitment and management, the majority of it stems from the grassroots: leagues, tournaments and festivals are common places where individuals can begin to gain experience in officiating. In FHA's junior league, players are exposed from the get-go at friendlies where they're able to learn by trial and error.

"There's a lot of potential [in Alberta] to build and increase our membership, as well as our scope across the province," Biletski added. "We want to come back from the pandemic strong and grow the sport in new zones — and it all starts from the bottom up."

Part of Rushton's role at FHBC is to provide high-level experiences for players coming up in the system and developing the next cohort of technical officials.

"We're looking for young people in technical officiating," Rushton said. "I've always looked at the domestic events, and what we can do to provide for emerging athletes so that they go from, say, a club championship to a national event but they have that experience of what it's like to be behind the table. That this is what we do and these are the rules and regulations that govern field hockey.

"It's like being part of a symphony. All these pieces are contributing to the overall experience that our spectators are going to have, and I think going forward, we want to showcase our sport, and have more people go, 'That's a game I want to play I want to participate in. There's a place for me.' And it's not just at the elite level, but all levels."




With a goal to create a centralized database of officials, Rushton believes that it's crucial to have conversations with people about their aspirations, to then connect them with opportunities whether it involves officiating or not. Collecting many passport stamps along the way, she's grateful for the experiences the role has given her.

"I've been to places I've never had initially on my bucket list and the [host countries] have bent over backwards to make you feel welcome," Rushton described. "My advice to everyone out there is to be open to the opportunities that are presented to you, and embrace them."

Becoming an official typically starts at the club level, the grassroots — and the odd time that one is asked to assist at the technical table. Regardless of where and when one chooses to officiate, the most important piece is to start somewhere, understanding the symbiotic relationship between the table and the entirety of the field hockey community.

Happy Officials and Umpires Week!

Field Hockey Canada media release


---

Field Hockey Unable To Recover After Falling Behind Early To Longwood




MUNCIE, Ind. - The Ball State field hockey team fell behind early in Friday's Mid-American Conference matinee versus Longwood University and unfortunately could not rebound as it fell 3-0 in the first of a two-game series against the Lancers.

"We started off slow today which caught up with us," Ball State field hockey coach Stephanie Bernthal said. "Credit Longwood for great execution. The fourth quarter was much stronger, but we couldn't quite convert or complete the attacking opportunities. Tomorrow's a new day and we will certainly refocus and come out strong."

The Cardinals (2-5, 2-3 MAC) allowed Charlotte Wilm of Longwood (3-3, 2-3 MAC) to get the first goal of the match in the 23-minute of play after despite a defensive first period between the two schools.
 
It would come to no surprise that Ball State would continue to ramp up its defense especially with this week's MAC Defensive Player of the Week on the field, senior Audrey Tabor, who has been a force to reckon with throughout her entire career at Ball State.
 
Together BSU managed to close out the first half limiting the Lancers to only one goal.
 
After that, Longwood started to connect on all cylinders of the field especially offensively, pouring in another goal in the third period to take a commanding 2-0 lead over the Cardinals.
 
Ball State was unable to get any offensive rhythm going as the Lancers outshot the Cardinals 17-1 for the match. Longwood would find the back of the net one more time in the final minute of play for its third goal of the day.
 
The Ball State field hockey team will close out its two-game MAC series against Longwood on Saturday at Noon in the Briner Sports Complex.
 
For the most up-to-date news on the Ball State field hockey team, please follow @BallStateSports, @CoahBERNbsu and @BallStateFH on Instagram and Twitter.
 
Based on guidance surrounding the ongoing COVID-19 pandemic, general public attendance will not be permitted at the Briner Sports Complex this season.

Ball State Sports


---

Field Hockey Drops Weekend Opener At Ohio




ATHENS, Ohio – The Central Michigan field hockey team fell to Ohio, 3-1, on Friday in a Mid-American Conference game at the Bobcats' Pruitt Field.
 
The Bobcats outshot the Chippewas, 20-7; finished with a 14-5 advantage in shots on goal; and had 11 penalty corners to CMU's one.
 
Ohio scored in the seventh minute and then added two second-half goals in building a 3-0 lead.
 
"Our next big learning point is (that) we have to show up in the first half," CMU coach Catherine Ostoich said. "Not our best showing. We've talked a lot about showing up in the first half and I just think we're struggling to put that together right now."
 
Alice O'Hagan scored CMU's goal with five seconds remaining.
 
"Those last three minutes we just pushed the tempo up and up," Ostoich said. "We had great things come from that."
 
The Chippewas will take on the Bobcats again on Saturday (7 p.m.) under the MAC spring-season format, which calls for teams to play on back-to-back dates.
 
"The best opportunity about this spring season is that we get to play everybody twice; we get a chance to replay them in 24 hours," Ostoich said.
 
Freshman Katie Maxim made eight saves in goal for the Chippewas.

CMU Chippewas


---

Hockey Association Coaching Awards Course 40 years ago

by Dil Bahra




My two websites, Sikhs in Hockey (www.sikhsinhockey.com) and Hockey on Stamps (www.hockeyonstamps.com) have been kindly sponsored by Denys Shortt OBE, a British businessman and entrepreneur since 2012.

Denys also sponsored The Hockey Museum website when it was first set up in 2011.

I later learnt that Denys played for England at U16, U18 and U21 levels for both indoor and outdoor hockey. He represented Midlands School boys from early eighties.

My research into Sikhs in Hockey revealed that Denys' team mate during this period was Sikh Hockey Olympian Soma Singh. Both of them represented England at The Junior World Cup in Vancouver, Canada in 1985.
 
I've met Denys in person on a few occasions at hockey events and we often correspond on hockey matters via e-mail. And we have been both honoured as Life Members of The Hockey Museum.

It was by chance that I learnt this week that Denys and I were on the same Hockey Association Coaching Awards Course 40 years ago. The residential course at Lilleshall National Sports Centre, near Newport, Shropshire, was held from 1 – 8 August 1981.

What a coincidence. It's very small world.

Sikhs in Hockey