All the news for Friday 26 March 2021

Tengku Ahmad lands league title for UniKL

By Jugjet Singh



UniKL (in orange) players celebrate winning their third consecutive MHL title after beating Maybank 1-0 yesterday.

Tengku Ahmad Tajuddin, it is said, has not been his usual self in the Malaysia Hockey League (MHL) this season. But when it mattered most, he did what he would usually do — score.

And so it was he who delivered the MHL title for Universiti Kuala Lumpur (UniKL) at National Hockey Stadium yesterday.

Tengku Ahmad scored the all important goal in the 49th minute as UniKL beat Maybank 1-0.

UniKL struggled for long periods, and it was finally down to wily old hand Tengku Ahmad to make the difference.

It was UniKL's third consecutive League title, and the university side did it, without the help of their imports. Foreign players are missing from this year's MHL due to Covid-19.

UniKL now hold the proud record of an unbeaten stretch of 33 matches since 2019, winning 30 matches while drawing three.

"Tengku has been under rehabilitation for a long period... and even when he was training (online) with the national team recently. He is not his usual self this season because of that. But when it mattered most, my experienced player made it count," said UniKL manager Datuk Amir Azhar Ibrahim.

A relieved Tengku Ahmad said: "We did not play well today, and in the final minute, Maybank had many chances to equalise but some decisions did not favour them, and I can say they were unlucky.

"Even though we did not play to our usual standard, a win, in this case, is more cherished than performance."

UniKL, who earlier won the Charity Shield, are just one step away from repeating their treble. Their women's team won the League as well, and look good for the Vivian May Soars Cup next.

RESULTS — UiTM 3 Sabah 2, UniKL 1 Maybank 0, Tenaga Nasional 1 Terengganu HT 4, TNB Thunderbolts 2 NurInsafi 0.

New Straits Times


---

Great Britain's FIH Hockey Pro League Matches To Be Played Behind Closed Doors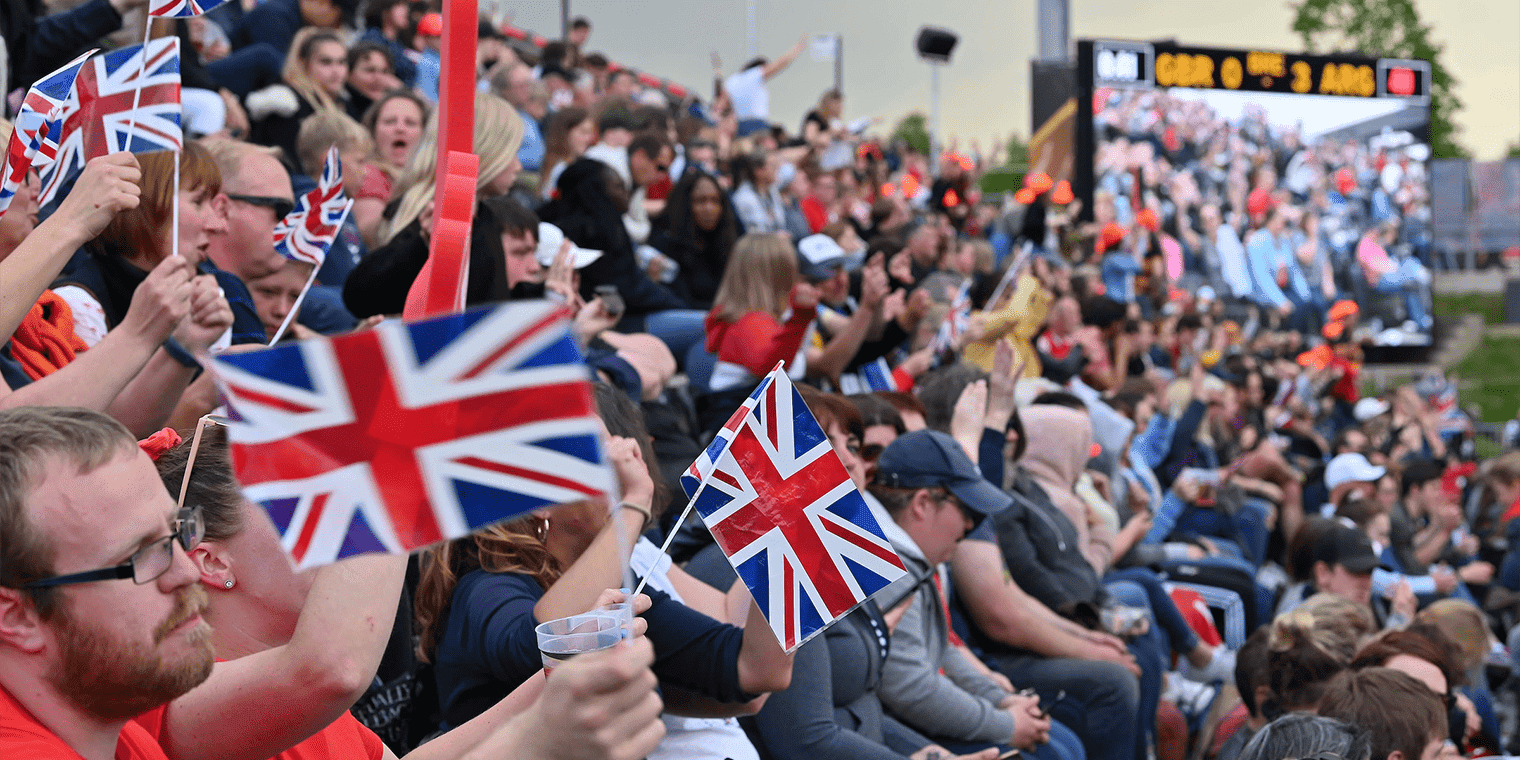 After much consultation with partners and the Government, Great Britain Hockey have made the decision to move all of our remaining men's and women's FIH Hockey Pro League 'Presented By Vitality' home matches, scheduled to be played in May 2021, behind closed doors.

Under the Government's roadmap, all fixtures prior to the move to Step 3 - due to start on 17 May - are not allowed to invite spectators in to watch.

After the 17 May, which is the earliest date from which spectators could return in a limited way to watch sport, there will still be significant restrictions in place. There is a risk of cancellation at very short notice and the spectator experience will be limited as we will not have the same activations, entertainment, retail or bar and catering facilities that are normally on offer at Lee Valley Hockey and Tennis Centre.

We therefore wanted to make this decision as soon as possible to minimise any inconvenience and travel and accommodation costs for fans.

Great Britain Hockey* would like to thank the teams at Lee Valley Regional Park Authority, Lee Valley Hockey and Tennis Centre, Public Health Waltham Forest, BT Sport, FIH, DCMS and UK Sport for all their guidance and support to enable these matches to go ahead during these challenging times.   

For more information on how to retain your tickets or claim a refund, how to watch and home and any other FAQs you may have, please click here

*Under the GB Hockey Framework agreement, England Hockey is the current nominated country responsible for leading the delivery of GB Hockey teams' business operations and performance objectives.

Great Britain Hockey media release


---

GB Hockey Pro League games forced behind closed doors



Tess Howard in action against China PIC: World Sport Pics

Great Britain fans will be unable to watch the Olympic women champions ahead of the defence of their title in Tokyo after all remaining Pro League home matches were forced behind closed doors.

GB men and women will still play their matches at Lee Valley, with games broadcast on BT Sport, on three double header weekends in May.

Their home encounters start on May 8, with GB teams playing India men and China women.

And although spectators can return to watch live sport from May 17, GB Hockey said that the experience would be limited and decided to offer refunds for all matches.

A statement read: "There is a risk of cancellation at very short notice and the spectator experience will be limited as we will not have the same activations, entertainment, retail or bar and catering facilities that are normally on offer at Lee Valley Hockey and Tennis Centre."

Following the Pro League, GB Hockey will revert to England for the EuroHockey Championships, starting on June 4 in Amsterdam.

The FIH last weekend confirmed the match schedule for 2021/22. Matches will be played between October and June.

SIGN UP for The Hockey Paper's returning newsletter: Promotions, exclusives and our best coverage

The Hockey Paper


---

Hockeyroos pair still await hearing ahead of Tokyo Olympics



Rachael Lynch was awarded FIH goakeeper of the year in 2019

Hockey Australia (HA) had admitted it is "doing all that it can" regarding the unresolved appeals of Hockeyroos pair Rachael Lynch and Georgina Morgan as they bid to return to the women's programme.

Top goalkeeper Lynch and Morgan, a former captain, were controversially axed from the Hockeyroos squad in December while it is reported that they have been unable to train with the national programme since the omissions.

Now, over 100 days later and the Tokyo Olympics looming, the pair's appeal hearing has yet to be heard, with April 12 a likely date.

The Australian Hockey Players' Association says it wants the appeal to be moved forward. Until then, Lynch and Morgan remain locked out of Perth training. According to reports from down under, the pair requested a training return for the intra squad matches at the weekend, but were denied by HA.

An HA statement on Thursday said: "These appeals are being heard by an independent appeals tribunal, thus the process and subsequent timing of the decisions are not matters that Hockey Australia can control, but it is doing all that it can to facilitate a quick resolution of the appeals.

"The timetable for the appeals that the tribunal put in place was agreed to by all parties but has been extended to accommodate requests for additional documents by the players' lawyers."

Since the players' axing, Hockey Australia has seen its performance director and women's coach both leave the programme, while an independent review was released this month highlighting a dysfunctional culture in the women's set up.

SIGN UP for The Hockey Paper's returning newsletter: Promotions, exclusives and our best coverage

The Hockey Paper


---

Vantage Black Sticks ramp up Olympic preparations with North vs South series




The Vantage Black Sticks players will face their first competitive matches of the year in the countdown to the Tokyo Olympics in a new series next month.

The Sentinel Homes North vs South series will see the country's top men's and women's players go head-to-head on 17, 18 and 20 April in Hamilton in what will double as Olympic trials.

The Black Sticks were scheduled to play Australia in the FIH Hockey Pro League at this time but the matches have been postponed.

Vantage Black Sticks Men's Head Coach Darren Smith says it will be fantastic to play some high quality hockey.

"The series will not only operate as an Olympic trial with spots on the line for Tokyo but it also gives us a chance to monitor how the next level of talent is tracking for post 2021."

Two players from the 25-strong men's national squad are unavailable for the series. Kane Russell has returned to Germany to complete his contract with the Hamburg club until mid-May, and Brad Read will take some time away from hockey after suffering a concussion last month.

"After several previous concussions, our medical team has advised that Brad should have a rest from hockey to mitigate any potential long-term problems. We wish Brad well for his recovery, and will work through finding a replacement for him in the squad," says Smith.

Vantage Black Sticks Women's Head Coach Graham Shaw says the players are very excited about the series after training together since January.

"The series will provide the players with a perfect opportunity to test our style of play and the areas we have focused heavily on since the beginning of the year. It will also give us a good marker on how players are tracking as we get closer to selection for Tokyo."

"Playing three quality games over four days will test not only their field play but their physical conditioning and their ability to perform consistently in a tournament format which we have not done since the Premier Hockey League in November last year."

The matches will be held at 12.30pm (women) and 2.30pm (men) on the weekend and at 6.30pm (men) and 8pm (women) on the Tuesday. All six matches will be played at St Paul's Collegiate and broadcast on Sky Sport Next.

A National Under-21 event will be run alongside the Sentinel Homes North vs South series with New Zealand Under-21 men's and women's teams named afterwards. Junior World Cups are scheduled in India (men) and South Africa (women) in November and December this year.

Teams:

Men – North: Benji Edwards, Steve Edwards , Connor Greentree, Xavier Guy, George Muir, Charl Ulrich (North Harbour); Leon Hayward (GK), Kim Kingstone, Jared Panchia (Auckland); Tim Neild, Aidan Sarikaya, Nic Woods (Waikato); Dom Dixon (GK), Sean Findlay, Sam Hiha, Shea McAleese, Dylan Thomas (Hawke's Bay); Nick Wilson (Manawatu).

Men – South: Angus Griffin (GK) (Guest – Manawatu); Jordan Cohen (Wanganui); Stephen Jenness, Dane Lett, Oliver McIntyre, Harry Miskimmin, Jacob Smith, Matt Symonds (Wellington); David Brydon, George Connell, George Enersen (GK), Sam Lane, Joseph Morrison, Dominic Newman (Canterbury); Nick Elder, Hugo Inglis, Nick Ross, Blair Tarrant (Otago).

Women – North: Katie Doar, Ella Gunson, Stacey Michelsen, Brooke Roberts (GK) (Northland); Ella Hyatt-Brown (North Harbour); Kate Ivory, Julia King, Tyler Lench, Grace O'Hanlon (GK), Deanna Ritchie, Liz Thompson, Rose Tynan, Tayla White (Auckland); Tarryn Davey (Thames Valley); Alex Lukin, Alia Jaques (Waikato); Samantha Charlton, Frances Davies, Rose Keddell (Tauranga).

Women – South: Kaitlin Cotter (Hawke's Bay); Anna Crowley, Casey Crowley, Holly Pearson, Hope Ralph (Taranaki); Georgia Barnett (GK), Michaela Curtis, Steph Dickins, Kayla Whitelock, Olivia Shannon (Manawatu); Megan Hull (Wairarapa); Aniwaka Roberts (Wellington); Kelsey Smith (Nelson); Olivia Merry, Georgie Mackay-Stewart, Catherine Tinning (Canterbury); Tessa Jopp, Ginny Wilson (GK) (Otago).

Please note the north/south divide is different for the men and women to ensure two competitive teams.

Hockey New Zealand Media release


---

Germany, Argentina tours helped us fine tune our game, says Indian women's hockey team vice-captain Savita Punia

India played seven matches during the Argentina tour in January-February. They drew two matches against the host country's junior team, lost the next two against the Argentina B side and then suffered defeats in the two games against the World No 2 Argentina senior team.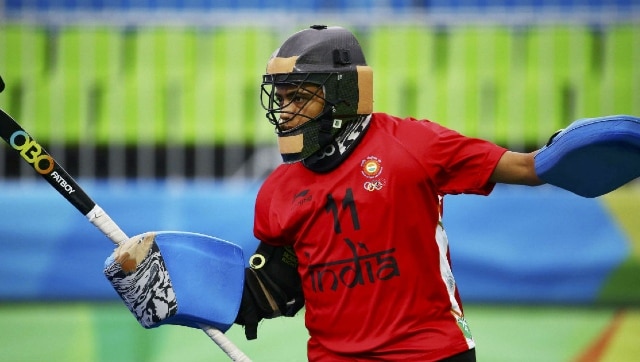 Indian women's hockey team vice-captain Savita Punia. Reuters

Bengaluru: The Indian women's hockey team returned winless from its recent tours of Argentina and Germany but vice-captain Savita Punia feels the matches against the higher-ranked opponents gave the players a chance to fine-tune their game ahead of the Olympic Games.

India played seven matches during the Argentina tour in January-February. They drew two matches against the host country's junior team, lost the next two against the Argentina B side and then suffered defeats in the two games against the World No 2 Argentina senior team.

In the tour of Germany in February-March, the Indian women's team lost all its four matches against the World No 3 home side.

"Not having played competitive matches in over a year, we were not sure how we would do against top teams like Argentina and Germany," Savita said in a press release by Hockey India.

"We had worked a lot on our fitness and played a lot of matches amongst each other. But it was only when we played against Argentina did we realise where we really stand in our tactical performance and areas that need improvement ahead of the Olympics," the ace goalkeeper added.

Savita feels the two tours were also important in terms of providing exposure to some of the young players in the team, who needed to understand the tempo required to play the world's top sides.

"Quite a few youngsters got a chance to play in these two tours and this was very important as they would understand and learn the temperament and the level required to do well against such top teams.

"We were also able to try different combinations during the tours and I feel all this will certainly help in the days leading up to the Olympics."

With the Tokyo Olympics less than four months away, Savita says there is a lot of excitement among the members of the core group.

"Every player in the core group is very excited and are giving their 100 percent in every session. We have a strong pool of players and each one is very competitive and will be gunning for a place in the final team for the Olympics," she said.

For now, during the ongoing national camp at SAI Center, Bengaluru, the core group has been working to improve its overall game, besides focussing on fitness.

"Fitness has played a major role in our improvement so far and if we have to do well in Tokyo, fitness will play a crucial role considering the weather conditions over there.

"We are currently also working on creating more scoring chances and improving our defence. We are leaving no stone unturned in our preparations," said Savita.

Firstpost


---

Canada enjoy success in the heat of Malaysia




In April 2019, Canada sealed their place in the Olympic Qualifiers with a 3-2 win over Malaysia. One of the goal scorers was Canada's captain and multi-capped defender Scott Tupper.

In this video, Tupper talks about the challenges and the excitement of playing in front of a large and vociferous Malaysian crowd. He also explains how the tournament started badly for the Canadian team as they lost to the under-rated Welsh side in the opening match. That experience, says Tupper, was probably the boost the team needed, as they went on to complete the tournament with no further losses.

The final match itself was a thrilling and exciting encounter showcasing two very different styles of hockey. The attacking and flair-driven style of the Asian team against the resilient and obdurate Canadian approach. In the end, the Canada team sealed the win and a home encounter against Ireland in the Olympic Qualifiers. For Tupper and his team, this match, which you can enjoy again on Watch.Hockey, was the first step towards realising their dreams of securing a place at the Olympic Games Tokyo 2020.

#LegendaryMoments

FIH site


---

Olympic Reflections: Paula Parks

Olympic judge, Paula Parks, reflects on once-in-a-lifetime experience at the 2012 London Olympics




Paula Parks worked her first international event as a judge at the 1998 Commonwealth Games in Kuala Lumpur, Malaysia. 23 years later, as a member of the Field Hockey Canada officials committee, she remains an instrumental part of the Canadian hockey community. In honour of Umpires and Officials Week and 2021 being an Olympic year, Parks reflects on her 2012 London Olympics experience and talks about the sideline moments as an Olympic judge.

THE BUILD UP TO THE GAMES

The Olympic appointment had been a long time coming for Parks. She had kick-started her career at the technical table at the 1999 Pan American Games in her hometown of Winnipeg and had been an international TO and Judge for 13 years. Working as a plant pathologist and officiating as a volunteer, Parks remembered getting the nod that her time had come to make the jump to the Olympic stage.

"I was at work when I got the email. I was absolutely ecstatic, just so excited. I just started phoning and emailing everyone; sharing the news."

Like many Canadian officials, Parks didn't get many chances to work on home soil. In fact, that 1999 Pan Am Games in Winnipeg was her first and one of her only international events on Canadian soil. For Parks, it was all about being available to travel and work whatever assignments came her way. And she made the most of them, stacking up experience along the way.

"A big part of it is availing yourself to the opportunities that do arise. Part of it is luck," she said. "Sometimes though, you just have to look for any opportunity. I started doing local and Canadian tournaments, and from there I just tried to learn as much as I could at each event."



2017 PanAm Cup



2015 Toronto

Like athletes, umpires and officials spend years dreaming of and preparing for major events such as an Olympic Games or World Cup. Although she never participated in an outdoor Hockey World Cup (she was a TD at an indoor world cup), she remembers the lead up to the Olympics being very exciting.

"The notion that you are doing an Olympics; it's so very special. What makes it so wonderful is you can share the experience with non-hockey people. They understand, they are familiar with the Olympics."

Parks still remembers the feeling of getting off the plane in London and sharing a car with one of the hockey umpire managers into the city. She remembers the hype of the Olympic Games. The nerves, the excitement, the preparation; it was finally all real.

GAME ON

The Olympic Games for many are a once-in-a-lifetime experience. The sheer size of the event is staggering. Everywhere you look, the Games are upon you: on buses, buildings, television ads, and anything else you can name. For traveling officials, once you touchdown three days prior to competition, the work begins. Meetings, outfitting, paperwork. The energy starts to build. Then, as Parks recollects, once everything is done, you walk to the pitch and it's finally happening.

"The thought process is pretty much just, 'I really can't believe it.' You've known for 11 months and done all the preparation but then it finally hits you right before that first game. Honestly, once the game is in play, it's just another game."



2012 Olympic Games

Parks, a 15-year veteran at this point, says the biggest difference is the size and grandeur. She had been to multiple Commonwealth Games, Pan American Games as well as other major hockey competitions. She still remains in awe at the sheer impressiveness of the Games. As far as multi-sport games, the Olympics takes the cake.

"Just the stature of it. It's such a huge event. There's so much more that's going on. The hockey venue was right there with swimming, diving, basketball and track and field and other events. There's so much prestige all around," Parks said. "It was just totally on another level."

Parks reflects on the actual in-game experience as almost secondary to the overwhelming experience of being in a major global capital at the biggest competition of her life.

"At the end of the day, it's still a field hockey tournament like every other event. I never really got 'used' to being at the Olympics. But you do get in a rhythm like any other tournament. You start to feel comfortable, and you are there to do a job."

Parks was one of several Canadian officials involved in the hockey competition at the 2012 Games. Wendy Stewart was participating as an umpire and Janet Ellis was an assistant technical delegate. According to Parks, it is often common to be the only Canadian at big events. Having that Canadian connection to Stewart and Ellis made the experience even more rich. Parks notes the ability to work alongside Janet Ellis (Field Hockey Canada Hall of Famer) as a particularly thrilling experience.

"It's really special. It's sometimes just reassuring to have other Canadians there. There is a wonderful bond with the other Canadians," Parks said. "…and I finally got to work with Janet Ellis. That was so special for me."

THE AFTERMATH AND LOOKING FORWARD

Parks completed her Olympic Games experience and flew home to Canada. She proceeded to continue as a TD and Judge at Field Hockey Canada and Pan American events. Today she sits on the Field Hockey Canada Officials Committee dedicated to strengthening the officiating and umpire community across Canada. She said she understands that there are limited opportunities for Canadian umpires and officials but urges young officials to take every chance they get to improve and get experience.

"We've had many good Canadian officials that just haven't always had the opportunity or made the opportunity. I suppose one piece of advice I have is try to take as many opportunities as they can and gain as much experience as they can and then the appointments will avail themselves," Parks said.



2020 World League



Salamanca 2016



Australia 2018



Glasgow2014



Mendoza 2013

According to Parks, her experiences of international travel and bonding with people from all over the world are unforgettable. She feels forever connected to the hockey community through her volunteer work as an official and maintains world-wide connections to this day. She calls these people her "circle."

"It's like going to summer camp. It's so wonderful. There are just more and more people that you get to know in your circle. Overtime, you meet more people. Then no matter where you are, you know at least a few people," Parks said. "It's a tremendous way to travel. All of these wonderful opportunities are given to you in spades. It's a wonderful way to see the world."

Happy Officials and Umpires Week!

Field Hockey Canada media release


---

Hiebendaal aiming to make up for lost time with Bloemendaal and add to 2011 EHL gold medal




A decade on from his first EHL gold medal, HC Bloemendaal's Tom Hiebendaal is hoping to make up for a lot of lost time at the EHL Men's FINAL4 next week at the Wagener Stadium.

As a teenager, Hiebendaal – 27 this month – was one of the hottest properties in the Dutch game. At 16, he made his first team debut with HGC, shining in a couple of ROUND1 games en route to their ultimate 2011 success.

He went on to Junior World Cup bronze, netting six times in the tournament, and European Junior gold in 2014, again with a healthy goal ratio.



Hiebendaal, far right, celebrating with his team mates following his goal against Kampong this season. Pic: Koen Suyk/World Sport Pics

It seemed he had the hockey world at his feet with an international debut when just 20; Self-Pass were calling on his skills for their videos and he was awarded the 2015 Hoofdklasse Golden Stick prize as one to watch for the future.

But then the injuries came and Hiebendaal – whose skills traverse the midfield and forward lines – spent the guts of two and a half years on the sidelines.

"I got one cap and, of course, the dream was to play more and more," he told the EHL website. "But things happen. Injuries, studies, a lot of things happened and it was not the road I wanted it to be.

"It started off as six week, then it became another six weeks, six weeks more, then three months. I went to another doctor and it was the same road for one year. You follow some roads and it took two years and it didn't get any better."

All told, he lost the guts of three seasons before he finally found the solution as an osteopath suddenly saw the issue.

"He fixed everything in two treatments. The problem was over-training, the muscles were too tight all down my whole left side all down to the ankle. He treated all those muscles; my ankle wasn't in the right position but no one ever looked at it before.

"He fixed it and within two weeks I could play again! It was just wow! It's still going very well at the moment. It was a very long road, a lot of setbacks, hard times and those are the times you learn a lot about yourself, not just your body."

All the while, his passion for the sport, to play and to compete, kept him going where many would have given up, moved on to coaching or tried something else.

"That was the most important thing. Hockey was a big part of my life and featured in a lot of my dreams. A lot of people would quit after one year but this is not me.

"I want to play at the highest level; that's the reason I came back, because of this positive mentality. In two years, you can ask my family, it was a very difficult period. They saw the pain on my face every time.

"But the positive vibe that 'I am going to play' never went away. I didn't know how long it would take but, fuck it, I will manage it."

And while a short spell at AH&BC Amsterdam did not work out, his career was reinvigorated in the 2019-20 season with a short spell at Uhlenhorst Mülheim.

"I was with Amsterdam but not really playing that much. We had a conversation about what next and so I thought about looking at something else. Omar Schlingemann was the coach at Uhlenhorst but also my Under-18 coach and made that move happen.



HGC's 2011 winning EHL side. Pic: Frank Uijlenbroek/World Sport Pics

"It was unfortunate we couldn't finish the season because we were brilliant. We were first in the table, scored 50 goals – something unbelievable; I got nine in 11 games which I had never done before."

Because of what the club offered him, he is hopeful to meeting his old friends in the EHL GRAND FINAL if Bloemendaal can get around the challenge of Royal Léopold.

A mixture of Covid and his masters studies in Amsterdam meant a return to his homeland with Bloemendaal the club to spot an opportunity to bring him in, linking him up with ex-HGC team mate Jorrit Croon and Dutch Under-21 team mate Thierry Brinkman.

And he says he has never enjoyed his hockey more since making the switch.

"I had been contacted by Bloemendaal six or seven years ago so it is  very long story with them. They wanted me when I was 20 but then everything happened, Eventually we managed to work with each other and it was an honour to join them.

"After 12 games, we won every game this season which hasn't been done in the Hoofdklasse for 10 years! It's maybe the best team I have ever played in and maybe the best I will ever play with.

"The hockey level is amazing but, also outside of the field, this is a really nice team. Lots of good friends and that is one of the strengths. It is not just about hockey, such a nice connection outside of the field.

"Our system is always give-and-goes, going at speed, countering. This is my game! Uhlenhorst was similar with [Timm] Herzbruch, so much speed, it is unbelievable to play in it. I fit in the style although I haven't made a lot of goals yet but doing a lot of work because we have eight different guys who can score."

Their perfect record was undone recently by Den Bosch but a big 2-0 win over his old club HGC last week has them back on track with a five-point lead over SV Kampong with seven rounds to go.

And now he hopes he can finally start adding more medals to his cabinet to the one EHL title from 2011.

"It is, of course, another reason I went to Bloemendaal, to get better, but I want to win titles and maybe go for something higher. The EHL is a dream. It will be a strange one with no public but we know we have to step up our game now because this is one of the best prizes anyone can win in their hockey career. We take it very seriously and I want that gold medal!

"I still have my medal at home It was a very special weekend, a special tournament and one of the best prizes you can win.

"It was my first season and I had only played a couple of games in the Hoofdklasse; we had a couple of injuries so I was a bit lucky [to get a few games].

"That season we weren't really great in the Hoofdklasse, I think we became ninth but won the EHL! It was very strange but it was an honour to play with these guys. Rob Short is one of the legends of HGC but also a really nice guy, Kenny Pereira was amazing. Big names, very nice to play with; as a 16-year-old it was like a dream."

Euro Hockey League media release


---

Black Sticks star Sam Charlton supports aid programme for Syrian refugees



New Zealand hockey player and Olympic ambassador Sam Charlton and students at St Mary's College. Supplied/Stuff

"I haven't picked up one of these in a while!"

Sam Charlton walked onto the grounds of St Mary's College and was greeted by smiles from 10-year old students, eager to try out a stack of brightly coloured hula hoops.

Although best-known for her sharp midfield and defence, Charlton was up for a hula hoop challenge.

"We had a hula hoop at home and although I don't quite have the skills that I used to have … it all comes flooding back. It's awesome."

Charlton wasn't just there to talk about hoop dances, transitions and keeping your core muscles engaged.

The Black Sticks hockey star and the students are supporting ReliefAid's BounceBack4Syria programme, delivering hula hoops, soccer balls and skipping ropes to children in Idlib who have been forced from their homes, leaving their toys behind.

Charlton is passionate about the power of sport and play and said her heart aches for Syrian children who have lost everything after a decade long war.

"As a New Zealander, especially when you start to grow up and think about the childhood you had, you really reflect on the freedom, the privileges.

"We have food, toys, play, we can go out to the parks. Some of these children [in Syria] were born at the beginning of a conflict, and they've spent their entire childhood dealing with the ramifications of that."

This week marks 10 years since the start of the Syrian crisis, which has resulted in 5.6 million refugees. In Northwest Syria, displacement camps sprawl across the landscape providing rudimentary shelter to families whose homes and lives have fallen victim to the civil war.



Syrian refugee Fatima with her hula hoop provided by the ReliefAid BounceBack4Syria programme. Supplied/Stuff

Syrian children make up games with stones and rocks on the pocked ground. Fatima, 14, has lived in a displacement camp for several years.

"Children here don't have good lives. We do not have schools or games like other children. I hope the war will end so we can return to our home and our games."

She is one of the first children to receive a hula hoop and she is overcome with joy.

"I had been waiting for the toys since the morning. I felt so happy when we got them, and I tried to put the hula hoop on my waist and make it turn without falling to the ground. I think I need to practice more to master it, but I don't think it is that difficult,



Refugees with their toys provided by ReliefAid's BounceBack4Syria programme. Supplied/Stuff

Charlton is delighted by what she sees and reads.

"You'd jump at an opportunity to support children being able to have opportunities to enjoy themselves and have some fun, like we do back here."

Charlton also spoke to the students from St Mary's College about building resilience and withstanding challenges.

"I wasn't always the best player around, I had to work really hard to make some teams.

Her coach told her she was too inexperienced for the Black Sticks and needed to work on pushing traffic, hitting, dribbling, running – almost every single aspect of hockey.



Black Sticks star Sam Charlton tries out her skills with a hula hoop.Supplied/Stuff

Charlton prioritised running, sprinting at every opportunity. As her fitness improved, so did her hockey. She's now been to two Olympic Games, has more than 200 international caps and has won gold and bronze medals at Commonwealth Games.

"There were times when you didn't get to play a game, or you didn't make a team, or you just weren't given the opportunity you wanted.

"It's tricky to be able to compare that to what these kids in Syria are going through, but I think it is important to learn from those moments where things didn't go perfectly, and to just keep trying … and take the lessons from that."

Stuff


---

Edition 20 is here… Download now!




Wow, we have made it Edition 20 of the magazine. From starting Hockey World News in 2015 as a social platform on Twitter. Instagram came in 2016, along with Facebook and later the website. As our reach grew, we started to look at Hockey World News a bit more seriously; a teammate made a throwaway comment back in the clubhouse after a hockey match that we should create a magazine of our own. That comment, only half-joking, has led us to where we are today. A lot of hard work, ups & downs and some great support from JDH, Ritual and Mercian, who without them backing our vision, we wouldn't be where we are today.


---

Weekend College Games: March 25 - 31




Another weekend and even more college field hockey to follow! With 71 games (schedule subject to change) taking place this weekend and the South Atlantic Conference Carolinas Quarterfinals starting on March 30.


---

Field Hockey Heads To Ohio




MOUNT PLEASANT, Mich. – The Central Michigan field hockey team is set to head to Ohio this weekend for a two-game Mid-American Conference series with the Bobcats.
 
The Chippewas are 3-2, 1-1 MAC after splitting their league-opening series last weekend at Appalachian State. CMU defeated the Mountaineers in the series opener, 3-2, in double overtime and then dropped the finale, 6-1.
 
CMU has recorded 14 goals on the season, three by sophomore Lauren Buffington. Four other Chippewas – Alice O'Hagan, Rachel Ruttenberg, Anna Riesenberg and Kate Biglin – have scored two each. O'Hagan leads the Chippewas, and the MAC, with four assists and she ranks fourth in the MAC with 1.60 points per game.
 
Chippewa goalie Katie Maxim ranks second in the league with 5.60 saves per game and has made a league-high 17 saves on the season.
 
The Bobcats are 1-3 both overall and in the MAC. They defeated Ball State, 2-1, last Saturday for their first victory.

CMU Chippewas


---

Field Hockey Hosts Appalachian State in Double Header




The Kent State field hockey team (3-1, 1-1 MAC) will host Appalachian State in a double header on Friday, Mar. 26 and Saturday, Mar. 27 at 12 p.m. at Murphy-Mellis Field.

The Flashes are riding a three-game win streak after falling to Longwood in the season opener. Last weekend, Kent State had two dominate performances against Bellarmine winning 8-0 and 7-0 while outshooting the Knights 57-10 over both games.

SCOUTING APPALACHIAN STATE

The Mountaineers finished 2019 with an 11-9 overall record and are off to a 3-3 start this Spring. They return their top five leading point scorers from last year in Veerle Van Heertum (18), Meghan Smart (16), Friederike Stegen (10), Rachel Fleig (9), and Pauline Mangold (7). Van Heertum and Smart also led the Mountaineers in goals scored with seven a piece.

THE SERIES

Last season, the Golden Flashes beat Appalachian State 3-0 at Brandon & Erica M. Adcock Field. Kent State now holds a 7-0 all-time series advantage over the Mountaineers.

Kent State Sports


---

Tributes for Zambia's 'Mr Hockey' Thomas Mumba




Tributes have been paid to the passing of Thomas Mumba, long-time general secretary of the Zambian Hockey Association and driving force behind the game in the southern African nation, writes Steve Beel.

Mumba, who died in January, was also a much-loved sports teacher at the Lusaka International Community School. At a time when Zambia had been hit hard by a second wave of COVID and with a weakened healthcare system, his passing had a shocking effect on many in his hometown of Lusaka.

He first become involved in hockey 15 years ago when he was invited as a sports teacher to the Copperbelt region to attend a hockey introductory session.

So enthused was he with the game he made a commitment to do all he could to develop the game further. "I will not stop," he said at the time. "I will make sure we succeed. I will ensure my school joins the Zambia Hockey Association and develop hockey through the country".




He was true to his word and over those 15 years he was the driving force behind developing the game in Zambia. When he got involved, hockey was on its last legs in Zambia – but within the decade, through sheer force of his of own hard work, he had got the boys' and girls' under-21s to the Nanjing Youth Olympics in 2014.

Even more successfully, he then led the boys to fourth place in the Youth Olympics in Brazil in 2018. It included a landmark victory over Australia.

His hard work was bearing fruit despite the many challenges faced, not least an absolute dearth of resources. He leaves a fantastic legacy of young players and coaches in Zambia hungry to develop hockey further, support other youngsters into the game and deliver success on the international stage.

His last focus had been a Christmas hockey tournament in Lusaka, designed to raise funds for national teams to attend ranking tournaments in Africa this year.

Thomas is also a loss to the wider hockey family. Not least as his "type" would be recognised world-over. He worked tirelessly with younger players and coaches, put in many more hours than ever given credit for, was the first one to the pitch for Saturday morning games and evening training sessions, and was always at the pitchside umpiring, adjudicating, making up team numbers if necessary.

He was the 'Mr Hockey' who would be recognised throughout the world whether it be in Adelaide, Mumbai, Heidelberg, Surbiton or Port Elizabeth.

Zambia Hockey Association president Hazel Kennedy, said: "Thomas loved hockey and especially working with and developing younger players. Through thick and thin he stood firm in his objectives. Thankyou Thomas for being there. For being a great mentor, for caring and guiding the young ones, for dreaming with them and helping their dreams come true."

The board of the Zambia Hockey Association are grateful for messages of condolences received, including from the Africa Hockey Federation. Thomas left behind him a wife and six children.

SIGN UP for The Hockey Paper's returning newsletter: Promotions, exclusives and our best coverage

The Hockey Paper