All the news for Saturday 26 December 2020

Hi-Tech Under 17 Hockey: Dar & Fiaz Academies in Fina

By Ijaz Chaudhry



Man of Match Hannan Shahid of Dar Academy

Lahore: Today, the last two matches of the league phase of the Hi-Tech Under 17 Hockey Tournament at the National Hockey Stadium Lahore were played.

In the event featuring four leading academies of Pakistan, Dar Hockey  Academy, Lahore maintained their hundred percent record with the third win.

But Fiaz Hockey Academy, Sargodha stretched them to the fullest, losing 2-3 with Dar Academy`s winning goal coming in the dying seconds.

Dar academy had earlier twice gone ahead through Safyan`s penalty corner conversion and Abdul Rahman`s field goal. Each time, the lead was neutralised by penalty corner goals by Fiaz Academy`s Waleed.

The winning goal of this exciting contest was netted by Dar Academy`s Kashif Siddique.

Man of Match (Rs 5,000) Hannan Shahid of Dar Academy

The last match of the league phase was between the two Gojra sides, Tahir Zaman Academy and Aslam Roda Academy. Interestingly, not only these two sides but the Fiaz Academy also had the chance to finish second in the league and thus qualify for the final against Dar Academy.

TZA had the easiest task; only needed a draw. Aslam Roda HC needed a win by at least a margin of seven goals. Any other result would have favoured Fiaz HC.

Aslam Roda HC, who had lost both their two earlier matches, did no favours to the fellow city side, defeating TZA 2-0. Both the goals came through penalty corners.

M.Ahmed and Uzair were the scorers.

Man of Match: Bilal Akram (Aslam Roda Academy)
| | | | | | |
| --- | --- | --- | --- | --- | --- |
| Team | Won | Lost | Drawn | Points | GD |
| Dar Academy Lahore | 3 | 0 | 0 | 9 | + 6 |
| Fiaz Academy Sargodha | 1 | 2 | 0 | 3 | 0 |
| Tahir Zaman Academy Gojra | 1 | 2 | 0 | 3 | -2 |
| Aslam Roda Academy Gojra | 1 | 2 | 0 | 3 | -4 |
Final on Saturday: Dar Academy,Lahore vs Fiaz Academy, Sargodha

3rd/4th Position: Tahir Zaman Academy, Gojra vs Aslam Roda Academy, Gojra

Ijaz Chaudhry writes on hockey & other sports. For more about him and his work, visit: www.sportscorrespondent.info

Fieldhockey.com


---

After a dry 2020, Indian hockey teams aim for Olympic podium in 2021

Men's and women's teams had started the year with an aim to finish on the podium at 2020 Tokyo Olympic Games that would end the countrys 40-year medal drought at the worlds biggest sports extravaganza




The Indian men's and women's hockey teams had started the year with an aim to finish on the podium at 2020 Tokyo Olympic Games that would end the countrys 40-year medal drought at the worlds biggest sports extravaganza, but the Olympics were postponed to 2021 due to Covid-19.

India last won a hockey gold medal in hockey at 1980 Olympics in Moscow. Since then, the men's team has participated in eight Olympic Games without making it to the podium. In Rio, the men's team finished a dismal eighth.

The men's team, which rose to fourth spot in the International Hockey Federation's (FIH) world rankings this year, maintained that position with 2,063.78 points in the year-end list and would enter 2021 as the fourth-ranked team.

Before the hockey activities came to a halt in March due to Covid-19, the Indian men's hockey team took part in its maiden FIH Pro League campaign, playing six games against formidable teams like reigning world champions Belgium, Olympic silver medallists the Netherlands, and Australia.

The Indian team had made an emphatic start to their FIH Pro League campaign with a 5-2 and 3-3 (3-1) wins against the Netherlands, followed by a 2-1 win and 3-4 loss against Belgium, and 3-4 loss and 2-2 (3-1) win against Australia, before the Covid-19 pandemic halted the competition.

After that, the players were confined in a bio-secure environment at the Sports Authority of India (SAI) facility in Bengaluru where they carried out their training once the rules were relaxed by the government in August.

During this time, six of the players, including captain Manpreet Singh, got infected with the virus. Apart from him, Surender Kumar, Jaskaran Singh, Varun Kumar and Krishan Pathak had also been diagnosed with Covid-19.

"I think we had read and heard so much about the pandemic being a deadly disease, the first few days was stressful and anxious after testing positive for the virus. Although I have been in some of the most difficult match-situations as a professional hockey player, I had never felt this stressed," Mandeep had said about his experience in quarantine. "I was never taken away in an ambulance, never been seriously injured either. So, this phase was a new experience for me.".

India's campaign in the ongoing Pro League would restart on April 10 and 11 with a tie against Argentina away from home. India will then play Great Britain on May 8 and 9, again away from home, before travelling to Spain where they play on May 12 and 13. They then face Germany away on May 18 and 19 and will finally play a home tie on May 29 and 30 against New Zealand.

Skipper Manpreet believes back-to-back matches will be the right litmus test for the team before the Tokyo Olympics.

"I feel after the four-week gap between our matches against Argentina and Great Britain, we will play back-to-back matches almost every weekend right until the end of May and that's the kind of momentum we are looking for ahead of the Olympic Games," he had said.

"We will test our body and mind during this time to see how we can cope the pressure of playing back-to-back high intensity games and manage the load well. This will be ideal test for us before the Olympics."

On the other hand, the women's team made only its second Olympic appearance in 2016 in Rio, but finished a poor 12th. The team, which qualified for the 2020 Olympics last year, were expected to make a mark in Tokyo. But the Olympics were postponed, and will now be held from July 23 to August 8.

The women's team was ranked ninth with 1,543 points in the year-end rankings. The first time they achieved a high of ninth position was in 2018.

The women failed to qualify for the Pro League. They did not play any competitive games in 2020, and travelled to New Zealand for a five-match practice tour in January. The Rani Rampal-led side registered win against New Zealand Development Squad (4-0) in their opening match. The Indian eves then lost two matches 1-2 and 0-1 to the New Zealand national team. After that, India won 1-0 win against Great Britain. In the last match of the tour, India defeated New Zealand 3-0, ending their tour on a high.

Following the tour, like the men's team, they also took part in the national camp at SAI Bengaluru centre amid the Covid-19 pandemic and focussed on their fitness and sharpening skill as part of their Olympic preparation.

Indian women's team will begin their Olympic campaign against world champions the Netherlands next year. Though India has not faced the Dutch team in any major tournament in the recent past, they are aware of how the team plays.

With both chief coach Sjoerd Marijne as well as analytical coach Janneke Schopman are from the Netherlands, the duo is well-versed with the playing style of the Dutch national team.

"We have not played the Netherlands national team in the recent past but we follow their matches closely and we end up talking to coaches Sjoerd and Janneke about the team's playing style," vice-captain Savita has said.

"Since both coaches are from the Netherlands, they have a lot of knowledge about how the team plays. Netherlands are undoubtedly aggressive and tactically very sound. Our first match at the Olympics will surely be challenging," she added.

Former India captain Dhanraj Pillay believes the Indian women's team can win the elusive Olympic medal next year.

"We have one of the best captains in Rani. I think Rani and goal-keeper Savita can take the team to a podium finish. The team is working really hard, preparing for the Olympics, and am confident of a good show," he has said.

And going by the performance of both the men's and women's teams in the past two years, fans can safely expect a good show in Tokyo next year.

Business Standard


---

From Dhyan Chand to Dhanraj Pillay: The best Indian hockey players in history

India boasts of a rich hockey history and some legendary players helped shape that legacy with aplomb. Here are five of the best.

By Rahul Venkat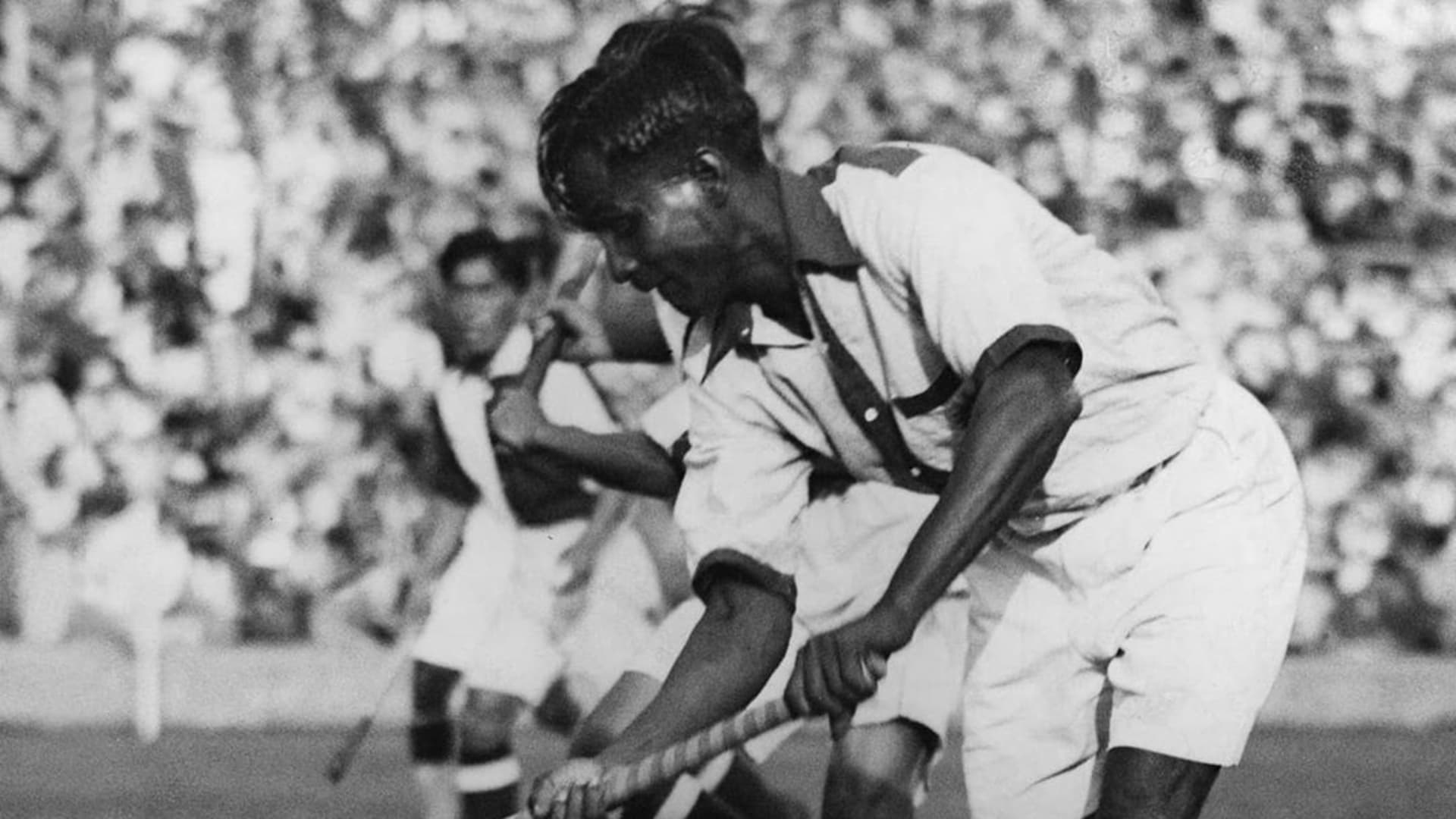 For much of the previous century, Indian hockey players were the real superstars of the sport, worldwide.

India's global domination of field hockey and mesmerising skills became the stuff of legends as other nations tried, mostly in vain, to catch up and beat them.

While such levels of brilliance are often a team effort – and India was blessed with quite a few prolific attackers  over the years – there is always the one player in a team who stood out.

Here, we take a look at five of the greatest hockey players of all time:

Dhyan Chand

Dhyan Chand may quite simply be the best hockey player in the history of the game.

Nicknamed the wizard, Dhyan Chand's skills with a ball at the end of his stick was second to none and his knack of getting into scoring positions meant that he scored plenty of goals, including hat-tricks in two Olympic finals.

First noticed on the global stage during India's first international tour in 1926 (to New Zealand), Dhyan Chand made his Olympic debut with the Indian hockey team in 1928 and scored 14 goals en route winning the gold medal.

Dhyan Chand would go on to win two more gold medals in consecutive Olympics at Los Angeles 1932 and Berlin 1936, the latter as captain, to complete a hat-trick of Olympic golds and retire with an unbeaten Olympic record to his name.

Balbir Singh Sr.

When the Olympics returned in 1948 after being suspended for two editions in 1940 and 1944 due to World War II, Indian hockey was searching for its next superstar to take them forward.

Enter Balbir Singh Dosanjh.

Better known as Balbir Singh Sr, he is widely acknowledged as one of the best centre-forwards in hockey history. He overcame internal politics to score eight goals in two matches to bring home the Olympic hockey gold once again in 1948.

Balbir Singh Sr. would go on to become India's most integral hockey player in the following years as he led the team to a second hat-trick of Olympic golds, scoring five goals in the 1952 final, a record which stands to this day. He was awarded the Padma Shri, the fourth highest civilian honour in 1957.

After his playing career, Balbir Singh Sr. also served as head coach and manager of the Indian hockey team and was at the helm when India won their only men's Hockey World Cup title in 1975.

The legend battled hard with illness before passing away in May 2020 at the age of 96 but had left behind a lasting legacy.

Mohammad Shahid

An unheralded name in the history of Indian hockey, Mohammad Shahid was said to be one of the most skillful hockey players ever to emerge from the country.

Making his debut for the Indian hockey junior team in 1979, Shahid impressed enough to be included in the Olympics squad for 1980 and was quickly recognised as the lynchpin of the team.

An attacking winger, Shahid formed a deadly partnership with Zafar Iqbal upfront for the Indian hockey team and inspired India to their eighth and final Olympic gold medal to date at Moscow 1980. It was also India's last Olympic medal in hockey.

Mohammad Shahid's ability and importance to the team was hailed by 1980-Olympic gold winning captain Vasudevan Baskaran*.* The boy from Varanasi continued to etch his name as one of the finest hockey players in India in the coming decade, highlighted by an Asian Games bronze in 1986.

Shahid retired in 1989 and succumbed to a liver ailment in 2016.

Dhanraj Pillay

A name synonymous with Indian hockey, Dhanraj Pillay was among the last big superstars.

Making his debut for the Indian hockey team in 1989, Pillay picked up the baton of best player from predecessor Mohammad Shahid in the next few years.

Pillay, renowned for his burst of pace which left defenders in his wake and combined with his ability to pick the perfect pass, became one of the best attackers in international hockey in the 1990s. He was honoured with the Arjuna Award, which recognises performance in sports, in 1995.



Dhanraj Pillay is one of India's best hockey players.

He also led the Indian hockey team to an Asian Games gold in 1998 after a 32-year gap with a brilliant individual campaign and then steered India to their maiden Asia Cup triumph in 2003.

Pillay was also one of the fittest players during his prime – playing in four Olympics, four World Cups, four Asian Games, and four Champions Trophy tournaments, the only player to do so – before finally hanging up his boots in 2004 after a 15-year long international career.

PR Sreejesh

For someone whose primary sport in childhood was not hockey, goalkeeper PR Sreejesh carved an excellent career at the highest level.

The veteran custodian had to wait a long time to make his debut for the senior national team but a sparkling performance in the 2011 Asian Champions Trophy - where he saved two penalties against Pakistan to win the title - made him the first-choice.

Since then, PR Sreejesh's vocal leadership and superb shot-stopping skills have firmly established him as one of the top goalkeepers in the world.

PR Sreejesh has captained the Indian hockey team in the past and overcame a career-threatening injury in 2017 to regain his place in the team.

He was pivotal in the Indian hockey team's maiden FIH Pro League campaign in 2020, guiding them to four victories - two of them in penalty shootouts - and his form will be crucial for India in 2021 as they attempt to return to the Olympic podium for the first time in 41 years.

Olympic Channel