All the news for Thursday 24 December 2020

Dar Academy & Fiaz Academy Victorious on opening day of Hi-Tech Under 17

By Ijaz Chaudhry

Lahore: Two well contested matches were played on the opening day of the Hi-Tech Under 17 Hockey Tournament at the National Hockey Stadium Lahore.

In the first game, Fiaz Hockey Academy, Sargodha defeated Ustad Aslam Roda Hockey Academy Gojra 3-1. All goals came through open play.

It was scoreless at half time.

Hamza Fiaz, captain of Fiaz HA, broke the ice in the 36th minute. Aslam Roda HA equalised in the 49th minute through Rehan. When it seemed the match is drifting towards a draw, the Sargodha boys in an attacking spree scored two goals in the last three minutes through Abuzar and Ammad, who was declared Man of Match.

In the second match, Dar Hockey Academy, Lahore  defeated Tahir Zaman Hockey Academy, Gojra in a 3-2 thriller.

Within two minutes of the start, Dar HA went ahead through their brilliant forward Abdul Rahman. Tahir Zaman HA restored parity in the 18th minute via Ammar Rasheed. In the second half, Shahbaz Ahmad of Dar HA struck twice in the 38th and 40th minute to make it 3-1. The Gojra boys fought back and reduced the margin when Ammar Rasheed got his second in the 58th minute, this time converting a penalty corner.

Tahir Zaman HA desperately looked for an equaliser but it remained elusive.

Kashif of Dar Academy was named Man of Match.

Ijaz Chaudhry writes on hockey & other sports. For more about him and his work, visit: www.sportscorrespondent.info

Fieldhockey.com


---

Freixa to finish up with AH&BC Amsterdam's men at end of season




Santi Freixa will finish up as coach of AH&BC Amsterdam's men's team at the end of his contract this summer after two challenging, Covid-19 disrupted seasons.

In the 2019-2020 season, he took over the role from Graham Reid, following a stellar career as a player with the club and subsequent experience coaching Kampong's women and as an assistant to former Amsterdam coach Alyson Annan.

In a statement on his departure at the end of the season, the club said: "When Santi took office, important goals were to further shape the rejuvenation and reinforcement of Amsterdam's men's team at the top of the Hoofdklasse.  

"By including many new, young and talented players in the group, Santi has been able to make a nice impact. At the same time, the desired results have not yet been achieved. After this season, a different approach will continue to build the team and play hockey at the top for a long time.

"We are grateful to Santi for his contribution to the club and appreciate his tremendous commitment, commitment and professionalism.  

"For now, we look forward to playing again and to successfully complete the current season together with Santi and the team."

Euro Hockey League media release


---

Harendra Singh: India should consider Devindar Walmiki and Harjeet Singh ahead of a crucial period

He believes that proven talents should be brought back into the national team squad in the build-up to the World Cup

By Samrat Chakraborty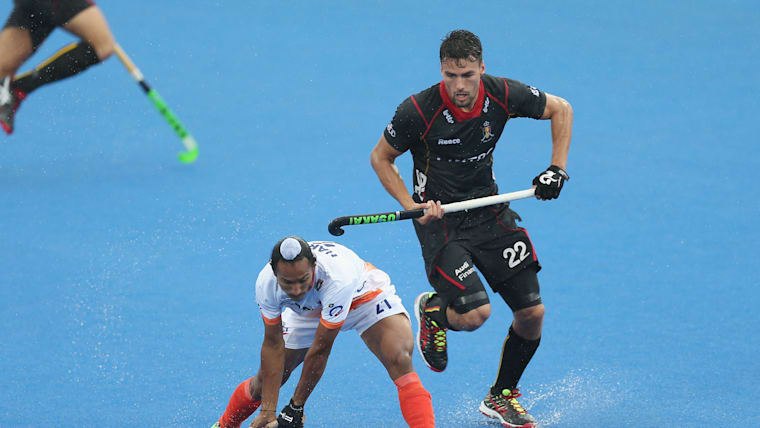 The next couple of years will be crucial for the Indian hockey team with the Tokyo Olympics, 2022 Asian Games and the 2023 World Cup looming large.

The pandemic did bring the international hockey calendar to a halt for nearly six months before the action resumed with the Pro League in October 2020. One of the major concerns for Team India will be to find replacements for their veteran players.

India is not short of young talents. The junior hockey team are currently getting back into their groove at the Sports Authority of India (SAI) facility in Bengaluru. However, the international calendar for junior hockey is still up in the air.

And former India hockey coach Harendra Singh believes that proven talents like Harjeet Singh and Devindar Walmiki should be brought back into the national team squad in the build-up to the World Cup.

Harendra, who oversaw a period as a coach with the Indian hockey team where they bagged a silver medal at the 2018 Men's Hockey Champions Trophy, also believes that veteran players like Birendra Lakra and Rupinder Pal Singh will not be around till the Asian Games or World Cup.

"The current junior men's team is short on experience and it will take time before they can move to the senior level. So who will fill the vacuum of players like Lakra and Rupinder? It can be only those who have some experience," Harendra told the Times of India.

"According to me, Harjeet should be called back to the camp, and also Devindar Walmiki. They are good assets. You won't expect Rupinder Pal and Birender Lakra to be there for the 2022 Asian Games and 2023 World Cup," he added.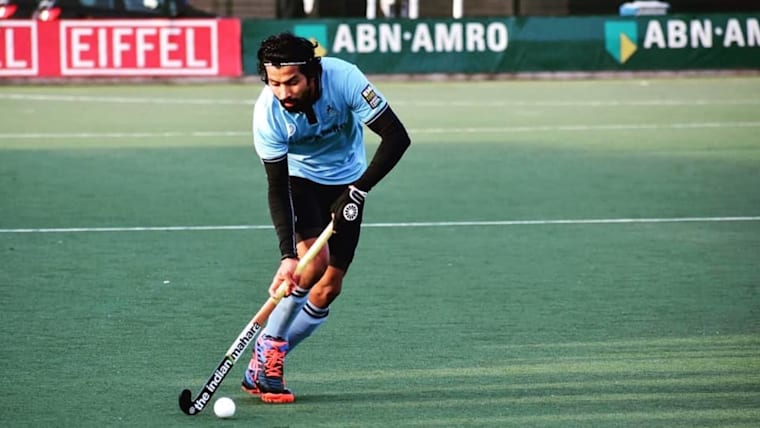 Devindar Walmiki

Midfielder Harjeet, 24, carries the experience of leading the Indian squad to 2016 Men's Junior World Cup. Under his captaincy, the team remained unbeaten throughout the tournament and won the gold medal.

The 28-year-old Walmiki, who also plays in the midfield, comes from a family of hockey players. His brother Yuvraj Walmiki has also represented India. Devindar was also named in the Indian squad for 2016 Olympics.

Walmiki and Harjeet, though overlooked by India recently, did impress in the Dutch League, considered the holy grail by many. They earned plaudits with H.O.C. Gazellen-Combinatie, or HGC, one of the oldest and prestigious clubs in the Hoofdklasse, the top-division Dutch league last season.

Harendra Singh believes that the duo should at least be given a chance to impress coach Graham Reid in the national camp.

"Harjeet and Devindar deserve to be in the camp. Whether they make it to the final squad or not, the coach will decide that. I don't think the coaches have got a chance to have a good look at them," he concluded.

Olympic Channel


---

Simran Singh: "I emulate Deep Grace and Gurjit Kaur"




Bengaluru, 23 December 2020: The Indian Junior Women's Defender Simran Singh, who is still finding her feet in the junior international circuit, expressed that the aspiring hockey players in India are very lucky to have role-models such as India players Deep Grace Ekka and Gurjit Kaur. The 19-year-old, who has played three matches for the Indian Juniors so far, said that she has learned a lot by watching Ekka and Gurjit from close quarters.

"The young hockey players in India, especially Defenders, are very fortunate to have role-models like Deep Grace Ekka and Gurjit Kaur. Ekka has shown all of us how to be a consistent performer at the highest level for a long period of time and Gurjit has portrayed the importance of a drag-flicker for a national side. I have learned a lot by watching the way they train for tournaments in National Camps. I hope I can be as good as them someday," said Simran.

When asked about her immediate goals in the future, Simran said that she is practicing hard to book a place in the Indian Junior Team for the Junior Asia Cup which is slated to be held in April 2021.

"My sole goal at the moment is to book a place in the side which will play in the Junior Asia Cup. I have played only the 4 Nations Junior Women Invitational Tournament in Dublin (2019) in my career so far. However, the competition was a great experience for me and I have honed my skills further after the tournament. I have been working very hard on my game and hopefully, I'll be able to make it to the Indian Junior Team in April. It's a very important tournament for us," said the Defender.

Simran further added that the Indian hockey players have been able to resume their practice only because of the efforts taken by Hockey India and SAI in the last few months.

"It was really difficult to be away from the pitch for a long period of time this year, however, because of the efforts taken by Hockey India and SAI, we were able to resume our practice here at the SAI campus in Bengaluru and focus on the Junior Asia Cup in the last few months of 2020. Hockey India and SAI ensured that all procedures were in place which allowed us to think about only our game," said the 19-year-old.

Stick2Hockey.com


---

Pakistan continues to lag behind new-look hockey teams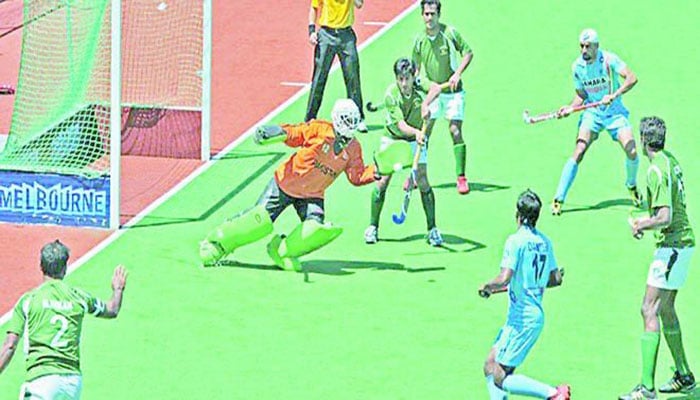 ISLAMABAD: Pakistan hockey team continues to lag behind some new-look teams while going into 2021 as the country will end up ongoing year at No 17 — the worst ever position in country's history.

Some mediocre teams like France, South Africa and Ireland are ahead of Pakistan in the ranking. Malaysia (11), France (12), Ireland (13) and South Africa (14) are even ahead of the Pakistan on the ranking list.

The International Hockey Federation (FIH) can confirm that Belgium's men and Dutch women will finish 2020 on top of the FIH World Rankings.

In January, FIH introduced its new match-based model for the calculation of the FIH World Rankings, with the FIH Hockey Pro League matches that were played in early part of the year seeing regular fluctuations in the standings before the Covid-19 pandemic brought the competition — and all international hockey — to a standstill in March.

The brief return of the competition between September and November saw further exchanges of points between the men's and women's national teams of Belgium, Germany, Netherlands and Great Britain.

In the men's FIH World Rankings, reigning world and European champions Belgium (2496.88 points) sit at the summit in front of 2019 Pro League winners Australia (2nd place, 2385.70), Netherlands (3rd, 2257.96) and India (4th, 2063.78).

Olympic champions Argentina (1967.39) are in fifth, followed by Germany (1944.34), England (7th, 1743.77), New Zealand (8th, 1575.00), Spain (9th, 1559.32) and Canada (10th, 1417.37).

The rankings calculations model moved away from the previous tournament-based rankings system to a dynamic, match-based method where opposing teams exchange points in official, FIH sanctioned games. The number of points exchanged depends on the result of the match, the relative ranking of the teams and the importance of the match.

The News International


---

Additional IG promises to raise police hockey team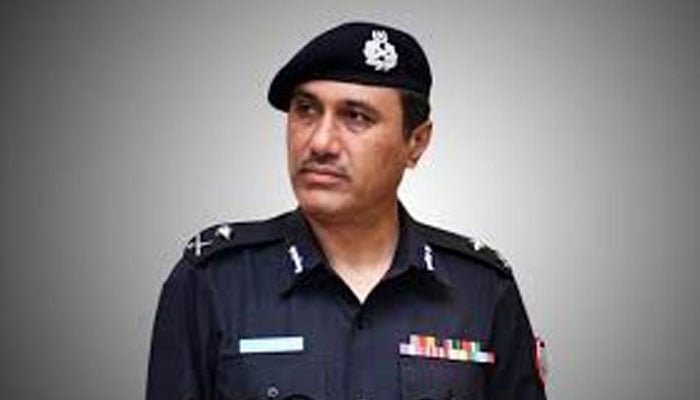 KARACHI: The Additional IG Karachi Ghulam Nabi Memon has promised to raise police hockey team and provide employment to the youth of the city.

He said while speaking to the members of the District East hockey team during his visit to the KHA Sports Complex on Tuesday. The team recently won the Sindh Inter-District Hockey Championship.

The Senior Police official said it was his desire to rebuild the police hockey team as per the government law for the promotion of national game.

Ghulam Nabi Memon said he would ask Olympians Samiullah and Hanif Khan to select outstanding players for the police team.

He was impressed to see a huge number of boys and girls player carrying out drills and met the players individually.

KHA Secretary General Haider Hussain briefed the guest about the ongoing camp and the activities organised in the last four years.

Responding to Olympian Hanif Khan's request for security at the KHA Sports Complex, he asked him to write a letter officially in this regard.

Speaking on the occasion KHA president Dr Syed Junaid Ali Shah said the premises was encroached and used for holding marriages for a long time.

The News International


---

How Fixture Congestion Presents Itself in Field Hockey and Other Sports

By Adam Ellis



LONDON - 2019 FIH Pro League (Men) Great Britain v New Zealand (RR) Photo: WALLACE Zachary, GRIFFITHS Christopher Frank Uijlenbroek / World Sport Pics

Field hockey players often have little time to recover between competitions, yet are expected to be in top physical condition during gameplay

The unique sport of field hockey is most played in the U.S. and Canada, but in recent years its popularity has grown throughout the U.K. as well, with numbers rising more and more ever since the woman's field hockey team won the Olympic gold medal back in 2016. However, as it expands, more players in the sport are at a higher risk of something called fixture congestion. This term is defined as the undertaking of repeated matches without sufficient recovery time in between games. Normally the minimum period should be at least 96 hours, yet field hockey players and other athletes are most given much less time than that.  

Why is recovery time so important?

A holistic understanding of fixture congestion is crucial to realizing how big of an impact it can have on athletes and their leagues, whether professional or minor. It's especially important when examining the effects on a sport such as field hockey which is already one of the most physically demanding sports on the body because of its gameplay. Some of the most common injuries in the sport include ankle sprains, dislocated shoulders, ACL tears, and shin splints. Each of these could result in a player being forced to end the season or even their career depending on how grave it is. While certain fractures are more serious than others, all are heightened under the strain of fixture congestion. Because the game is already intense in nature, congested schedules and tournaments can double or triple the risk of negative health outcomes for participants.

The same is true for other athletes, most commonly football players. The sport has had a long history of fixture congestion, currently presenting itself in English's Premier League Tottenham's club which has had one of the busiest schedules during the past months. Football fixture lists are quite common across the board as players must travel international and domestically, playing multiple matches within just a few days. Some managers and coaches in the professional realm have spoken out about the issue, noting that defensive players are more likely to underperform when fatigued by a concentrated run of fixtures that they have no control over.

In the same way, basketball players are prone to long series' and busy schedules which put them at higher risks. Recovery time in the sport is crucial for consistently good performance, but things like viewership and the league's overall history have impacted this over time, making it more about league politics than athlete's rights. Nowadays it is common for NBA players to start in back-to-back games with little rest. Several academic studies have investigated the problem, stating that saturated schedules can have a significant impact on game outcome and overall team performance. Leagues at every level may want to consider re-structuring their games, reducing the rate of injuries and potential burnout in the process.

What this means for the future

As professional sporting leagues often contain a set number of games each season, it's difficult to completely revamp their schedules to keep injuries at bay. However, in an unprecedented move, the NBA has recently announced that it will officially have a 72-game season instead of the original 82 that has been in place for decades. The league is hoping that an abbreviated calendar will help with a number of issues like players resting. The motivation behind this drastic change is that their athletes will be healthier and happier, prioritizing their player's bodies above all. In fact, 72 games could possibly be set in stone for each season coming after this one as management has made it clear that it is the smarter way to move forward. In the future perhaps other leagues will follow suit and recognize the importance of sufficient athlete R&R.



Adam Dixon/FRANK UIJLENBROEK

Professional footballers also rarely have the sufficient breaks they need in order to optimize performance
---

CEO update: What's on England Hockey's agenda for 2021?



Nick Pink

On behalf of everyone at England and GB Hockey I would like to wish you a very Merry Christmas and a Happy New Year. 2020 has been a year that none of us could possibly have foreseen and even in the past few days the whole country's plans for the next few weeks have been completely transformed. Both in work and in life, we as a nation have shown an incredible ability to evolve amid ever-changing circumstances.

I would like to thank you all up and down the country for what you do as a volunteer, a coach, an umpire, a Committee member, a player and one of the numerous roles that make hockey happen. You have all been called into action to get hockey taking place week in and week out under new Covid regulations, and you have all adapted incredibly well to the challenges.

The ability to be nimble and evolve is right at the heart of England Hockey's plans for 2021. There is much to be excited about on our agenda for the next 12 months, and I wanted to take a few moments to update you on these as the year draws to a close.

High on the list is delivering significant positive change to the way hockey is set up. With an 86% vote in favour at the virtual AGM a couple of months ago, there is great support for the proposal and work is well underway to deliver the rationalization and simplification that the membership has asked for. For all of us who play the sport, this will bring about a positive evolution of our hockey experience and we are planning to introduce the new structures in September 2021.




To help engender change and broaden access into our pathway for the best young people, also on our list of priorities is a review and changes to the Talent Development System. I sat in on one of the recent forums in which we discussed the proposals with the membership, and I was delighted by the commitment we all share for giving opportunities to as many talented young people as we can, as well as recognising that change is challenging and difficult. Because of the circumstances this year, we held open trials for our National Age Group selections, accessing more talented young people than ever before, and if this is an insight into how we can open up the pathway then it can only be good for the sport.

2021 is an opportunity for us to collectively think about how we evolve the sport in terms of access for different types of people. Hockey has led the way in being open to those of any gender, age or sexuality. The evolution ahead of us now is to make access to the sport equally as open to those from different ethnic and socio-economic backgrounds, particularly children in state schools. England Hockey needs help to overcome these obstacles and we are determined to do all we can. There is an updated statement on our work on diversity and inclusion - click here to read in full. At club level I ask you to please think about how you can affect positive change. The international athletes across England, Scotland and Wales have committed to their own campaign under the Stick It To Racism banner and I believe they have set a great example for the pro-active approach required; taking personal initiative to a positive effect.

We at England Hockey are looking to evolve the make-up of our Board of Directors, and we have a position open for a Membership-Elected Non-Executive Director, as well as a Vice President. If you know of somebody that would be a welcome addition to our Board, I encourage you to put them forward or ask them to submit an application - click here for more details. In order to reach a 50/50 gender balance we are overtly looking for female candidates for both roles, and with the best possible range of people on the Board we can continue to drive forward the changes that I'm referring to.




Also with regards to evolving the sport I was delighted to see that hockey has now been added to the Special Olympics. We supported the campaign to have our sport included and this is an important moment for all concerned.

You will hopefully have seen a hugely important communication that went out from England Hockey earlier this month regarding Planning Safe Hockey; a new set of guidelines for everyone delivering hockey sessions. The guidance came about following the enquiry into the incredibly sad and tragic passing of young Luke Hobson from Blueharts Hockey Club. I must put on record my tremendous admiration for Luke's parents, who contributed to the new guidance and have conducted themselves in an incredible manner in the most testing of circumstances. They are an inspiration to me personally, and I encourage everyone to read and act upon the new guidance. Both it and our Injury Reporting function here on the England Hockey website are very important for our sport.



Great Britain's men in the FIH Pro League

At international level, our athletes have adapted very well to the radically different schedule for 2021, and it promises to be an amazing year with FIH Hockey Pro League, EuroHockey Championships and then the Tokyo Olympics. For all of us who love watching the world's best players in action, the next twelve months are going to be fantastic. I would like to thank UK Sport and the National Lottery for their continued support to our World Class Programme, and under incredibly difficult circumstances, we are confident we will be able to deliver a high level in the next two Olympiads.

The end of the year gives me an opportunity to thank our long-standing partners who continue to support us and the sport in all that we do, and in the New Year I look forward to announcing new sponsors. The interest in hockey shows just how attractive the proposition is, and how much the sport has grown. I truly believe that our sport can be a power for good over the next 12 months.

With all of this ahead of us, 2021 promises to be a very memorable year. We have some challenges in front of us, and I am heartened by the collective will of us all to work together and provide a stronger future for the sport of hockey. My very best wishes to you, your family, friends and clubmates.

Nick Pink
Chief Executive

England Hockey Board Media release