All the news for Friday 27 November 2020

Hamburg to host joint Euro indoor championship in 2022




The joint European Indoor Hockey Championship for men and women will take place in Hamburg from January 12 to 16, 2022.

Never before in the 45-year history of the European Championships has an event been held over five days and it will be the first time since 1975 that the Hanseatic City will be the venue. The event location will be the Sporthalle Hamburg.

European Hockey Federation (EHF) President, Marijke Fleuren,  speaking about awarding the Championship events as a joint event to Germany, said: "We believe that we have made a really excellent decision to award a joint men's and women's event to the Deutscher Hockey Bund (DHB).

"Indoor hockey has a special place in the hearts of the German hockey family. We look forward to working with Heiko and his team to deliver a fantastic 5-day festival of hockey for players and fans alike."  

Carola Meyer, President of the DHB, added: "We are very much looking forward to being in Hamburg in 14 months time with the best eight women's and eight men's national teams in Europe! Germany has hosted extremely thrilling indoor championships in Leipzig and Berlin in recent years – now we want to take the next step in the hockey-loving city of Hamburg."

Rosa Krüger, goalkeeper at Harvestehuder THC and an Indoor World Champion in 2018, is also thrilled: "I think it's great that the Double EuroHockey Championships will take place in Hamburg! I have already been able to participate in an event organized by the DHB – two years ago at the World Championships 2018 in Berlin.

"And to play there in front of a home crowd was an indescribable feeling. The fact that it will now take place in Hamburg, where I grew up, is, of course, something very special and speaks for the Active City. I am very happy that the city of Hamburg and the DHB are organizing the European Championships and I can hardly wait to stand in the hall".

Germany last hosted a double EuroHockey Indoor Championship in Leipzig in 2012, when both DHB teams won the title. Ten years later, the women's field will include the Netherlands, Austria, Russia, Czech Republic, Turkey, Ukraine, title defender Belarus and host Germany.

In the men's event, it will be Belgium, the Netherlands, Austria, Russia, Switzerland, Czech Republic, Belarus and the DHB team that won the title in January 2020 at the EuroHockey Indoor Championships in Berlin.

Euro Hockey League media release


---

Former hockey player Akhtar Rasool tests positive for Covid-19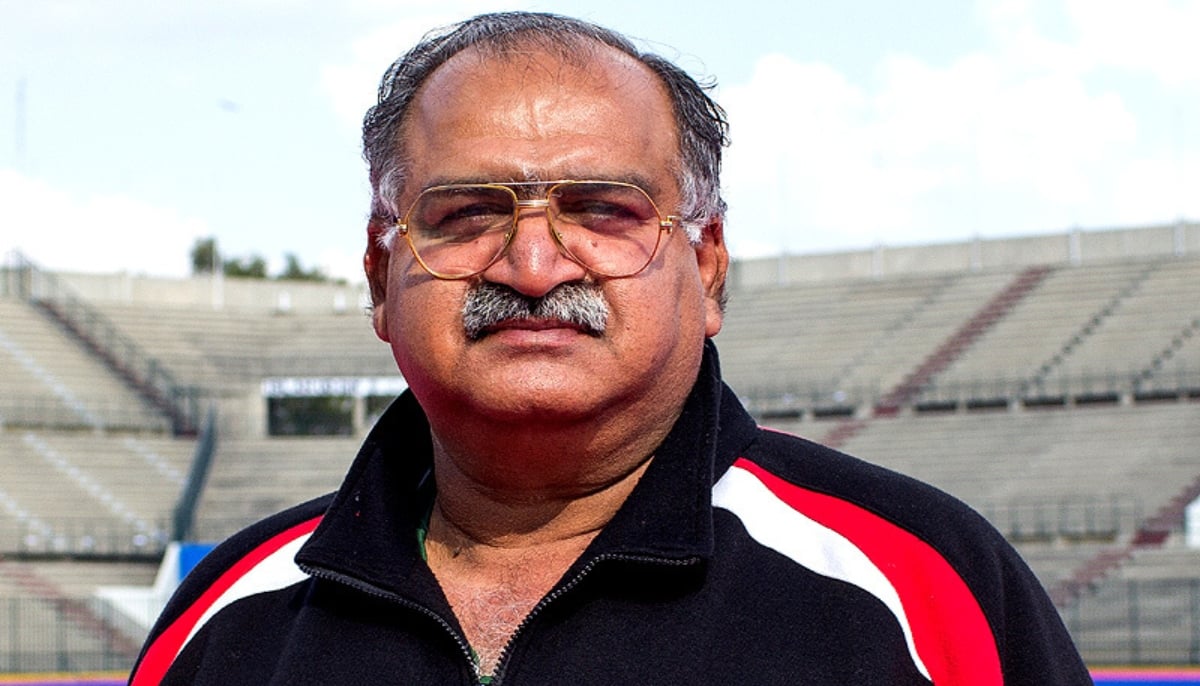 Former hockey player Akhtar Rasool tests positive for Covid-19 / Photo: File

Pakistan's former hockey player and Olympian Akhtar Rasool has tested positive for Covid-19 on Friday.

His brother Khalid Iqbal confirmed the news to Geo Super. "Akhtar has been undergoing treatment in hospital for the last 11 days" he said.

Akhtar, 66, is the former captain of Pakistan's national hockey team. Playing as center-half, he won three gold medals with the team at the Hockey World Cups 1971, 1978 and 1982.

He was also appointed as the Chief of Pakistan Hockey Federation (PHF) in 1997 for a one year term and later, as a President in 2013.

The Faisalabad born player was awarded Pride of Performance, the highest civil award by the Pakistani Government, in recognition of his contributions to Pakistani hockey.  

GeoSuper.tv


---

Update: Training and matches can return in Tiers 1 & 2 from 2 December



Sevenoaks Hockey Club
Following confirmation from the British Government on the new Covid Alert Level Tiers, it is now confirmed that a larger proportion of the country will be affected by tougher restrictions than during the previous tier approach.
England Hockey are continuing to work with Sport England, DCMS and the other team sports for clarity on what travel is permitted between areas to understand to what extent outdoor team sports will be allowed to return.
The good news is that in all Tiers clubs can resume training next week from Wednesday 2 December.
The main outstanding issues relate to the new Tier 3 Areas and the rules around those in terms of travel for sport. England Hockey will update as soon as the sport specific guidance for this is agreed.
We intend to hold briefing meetings for clubs in Tier 3 Areas (or clubs bordering Tier 3). If you would like to attend one of these please reply
here
and we will share arrangements to join the meeting once confirmation is given on the final details of the new Tier 3 rules.
As soon as further guidance is available, clarity provided from key stakeholders and the implications considered, we will issue updated guidance.

England Hockey Board Media release


---

Clifton Robinsons Sticking Together Virtually




As league hockey across the country continues to be postponed due to the national lockdown, we caught up with Clifton Robinsons head coach Juliet Rayden from the England Hockey League Women's Premier Division to find out how she is keeping in contact with her players and somehow maintaining a sense of momentum in these challenging times.

While communication platforms such as Zoom, Teams, WhatsApp and video analysis providers such as HUDL are all providing means of keeping squads together and focused, as Rayden reveals, the uncertainty around when hockey will resume is a nagging concern.

Rayden and her squad have been very proactive during the lockdown, tapping into the digital world in a range of innovative ways. The squad stays in touch via WhatsApp but there is also a player-led weekly abdominal workout and shared fitness sessions. Video analysis platforms have also been heavily utilised for some focused 1:1 work.

In addition, some of the first team players are videoing themselves in skills practices and sharing the footage with junior club members to help keep the younger players motivated and focused on hockey.

And adding a fun element to the lockdown period, Rayden says a scavenger hunt has been organised as a social event for the squad.

While everyone at Clifton Robinsons is making the best of a difficult time, Rayden says: "It is difficult at the moment to set a plan in place to ensure players are ready as we do not know when competitive hockey will resume.

"It is getting a balance between using the time effectively but not doing too much too early so the message becomes stale. The coaching team are discussing what we will do and then we will implement the plan once we have some confirmed dates."

Once they have the go-ahead, Rayden and her coaching staff will be zoning in on two specific areas, namely: focusing on areas that the team needs to improve on from the first four games; and developing new aspects of the game and preparing specifically for the teams Clifton Robinsons will be up against when the league resumes.




The Clifton Robinsons squad members have been doing independent work to ensure they are fit and ready for action. Rayden says the club has provided a fitness programme and the players are all on a Strava group, which allows them to share sessions. This, says the coach, is a great motivator.

In addition, the Welsh-based players have been able to get some pitch time with local clubs which has enabled them to continue some hockey specific work.

One bonus, if that is a word that can be applied to the situation, is the players' increasingly skilled use of video analysis. The restrictions on meeting indoors, which has been in place throughout the season, has meant an increased use in video feedback. The ability to analyse and translate the information into performance on the pitch is a skill in itself.

"The ability to share clips with individuals, lines and the whole squad has been invaluable," says Rayden. "Players are more familiar with the techniques needed for coding and some are beginning to produce clips themselves to then share with the coaches. It provides an ideal opportunity for players to take more ownership for their development and usually there is more time away from the pitch to have these individual conversations."

England Hockey Board Media release


---

A lifelong dedication to hockey




Katie Dodd is a real force for good in the hockey world.

A former international player at both outdoor and indoor, Katie won 26 caps for England and also captained the national indoor team to a bronze medal in the European Indoor Championships.

Katie has contributed locally as an active member of Ealing Ladies Hockey Club for more than 25 years and led the merger with another leading English club – Hounslow – in 2001. She has combined her lifelong commitment to hockey with a highly successful 27-year career in the Metropolitan Police.

Currently, Katie is Chair of the Trustees of The Hockey Museum. As part of the team behind the creation and development of the Hockey Museum, Katie was delighted that the facility achieved Museum Accreditation for the first time from the Arts Council England in 2018. The Hockey Museum is recognised as a rich source of hockey history both nationally and internationally and is a go-to for archived information about the sport.

Demonstrating her continued commitment to hockey, Katie has served at all levels of the sport including county and regional level and was a Director of the England Hockey Board 2008 -2015. She was presented with her Member of Honour accolade alongside Richard Leman OBE at the 2018 Vitality Hockey Women's World Cup.

Speaking about her long involvement in the game, Katie said: "Hockey has given me so many memorable moments, opportunities and lifelong friendships. It has been important to me therefore to give something back to hockey. Latterly, The Hockey Museum's development and success over the last seven years has been very much a team effort and with the support of the hockey family, we look forward to continuing this journey of 'giving hockey's history a future'."

FIH site