All the news for Tuesday 29 September 2020

FIH Hockey Pro League: Reaction time




The FIH Hockey Pro League bounced back into action with two sparkling encounters between the men's and women's teams of Germany and the Netherlands.

The outcome across both days of competition was really a case of honours even. Germany women won both of their matches, while Belgium men put on a strong display in the opening game to beat Germany 6-1, before drawing the second game but losing the shoot-out after some quite stunning goalkeeping heroics from Germany's Alexander Stadler.

Across the hockey community, there was a communal sense of relief and delight that live hockey was back on view. While spectators were not allowed in the stadium, thousands of hockey fans, athletes, coaches and officials tuned in via tv, online streaming or the new Watch.Hockey app.




The Netherlands women's captain Eva de Goede was one of many hockey players watching on with both a professional, analytical eye and personal interest. "It was so good to watch some international hockey again," said the midfielder.

"Even though it was without spectators – which you really miss while playing – it was amazing to see how both Germany and Belgium were competing at the highest level again. It has been super hard the last few months and I thought that both teams were looking sharp, fit and eager to play."




For Max Caldas, Head Coach to Netherlands men, it was a chance to watch two European rivals in action and assess where the teams were in terms of performance after the long Covid-imposed restrictions.

"I am happy they were able to compete at the highest level and that we as a sport are able to put our great game back in the spotlights. Of course, we are all planning to peak for Tokyo 2020 and so, while I watched the games with interest, my head is at this point in time busy with Dutch club hockey and Dutch players.

"That said, I thought both teams' corner routines and goalkeepers were very good. I was also impressed by the toughness and resilience shown by Germany to bounce back. For Belgium, their decision-making and control of the game in the first match was excellent. We saw it again in the fourth quarter of the second match. There was plenty to admire of both teams."




India men's Head Coach Graham Reid added his thoughts: "When you have players of the calibre of both teams I must say I wasn't surprised by the high quality of play. You could see that a few of the passes and connections that would normally happen maybe just missed the mark and the timing of runs etc. was just a bit off. But in general both games were high quality and good for the competition for Germany to fight back in the second game.

"I was impressed in the way Belgium moved the ball and their efficiency in front of goal. To score six goals in the first game was impressive. What I liked about Germany was the number of scoring opportunities they created in the first game and their ability to turn the second game around.

"We will be closely following all the remaining Pro league matches and analyze each team which will then help us in this all important Olympic year."

Umpire manager and video umpire Carol Metchette from Ireland was delighted to see competitive hockey back and stressed how important it was for umpires to get back into action on the pitch.

"How amazing was it to see Germany and Belgium take to the field in the recent FIH Hockey Pro League matches? Seven months is a long absence for the players but also for the umpires.




"Masks, social distancing and no crowd all gave the game a different look but once the first whistle went it was back to business as usual.

Commenting on the umpiring team that comprised Sarah Wilson (SCO), Alison Keogh (IRL), Martin Madden (ENG), Marcin Grochal (POL) and "It's so important for umpires to be back officiating at this world class level in preparation for the Tokyo 2020 Olympic Games. They will have been training hard and keeping physically and mentally fit during the break but nothing prepares them better than being on the pitch. Getting used to the speed of the games and keeping up to date with the fantastic skills the players have is vital. With not a lot of match practice in their own countries and straight onto the world stage they could have been nervous, but we saw out just why they are top class umpires."

#FIHProLeague

Official FIH Pro League Site


---

Celebrating the 20th anniversary of Hockeyroos gold in Sydney




The 29th of September 2000 will forever go down as the day the Hockeyroos (Australia's Women's Hockey Team) became the nation's golden girls.

Today marks 20 years to the day the Hockeyroos defeated Argentina 3-1 to become back-to-back Olympic champions and secure the team's third gold medal from four Olympics.

The anticipation, expectation and pressure from an entire nation may have been palpable on Cathy Freeman as she stepped up to run the 400 metres, but when it came to team sport at Sydney 2000 and pre Games projections of success from the Australian media and sporting public, the Hockeyroos were it.

Australia's Women's Hockey Team entered Sydney 2000 as the defending Olympic champions with a master coach in Ric Charlesworth and playing on home soil. A gold medal was seen as a given.

In front of raucous support, the Hockeyroos went through the group stage undefeated before upping the ante in the medal round as they took all before them.

The mission was accomplished with victory in the Final thanks to goals from Alyson Annan, Juliet Haslam and Jenny Morris in front of a sold out Sydney Olympic Park Hockey Stadium.

Reflecting on Australia's achievement in hockey at the 2000 Games, which saw the Hockeyroos win gold and the Kookaburras bronze, Hockey Australia President Melanie Woosnam expressed her admiration to all who were part of it.

"The Hockeyroos of that period will rightfully go down as one of our greatest national sporting teams," said Woosnam.

"They galvanised a nation, and under extreme pressure played with confidence and composure on the world's biggest sporting stage to win Olympic Gold in front of a home crowd. What a very special moment for these athletes, their families and friends. This performance also laid the foundation for women's sport and inspiring young girls to play and chase a dream."

"It is easy to forget that the Kookaburras were agonisingly close to reaching the gold medal game and were also exceptional at those Games in taking bronze.

"They then put the disappointment of not finishing on top of the dais behind them by winning gold in Athens four years later."

"We'd been dealing with the favouritism tag and high expectations for many years, so for us it was very much about going through the process ready to compete and what we could control," Haslam recalls of the time.

"We worked incredibly hard and built a real belief in each other. The Olympics is such an unknown…but we all had a quiet confidence in our group and had the talent to win – we just had to go out there and do our job."

"There had been huge challenges and tough times for so many that year but we worked incredibly hard, we had belief and all got through it together. It was an absolute team effort."

For Allen, who was aiming to win her first Olympic gold medal, she vividly remembers the energy of the home crowds decked out in their green and gold that spurred them on.

"Our expectation was that we would produce this exceptional level of hockey, intensity and concentration for every minute of every training session and every game," said Allen.

"I can still remember the noise and the atmosphere as we walked out onto the pitch and during every game…I'd never experienced anything like it. It was deafening…you couldn't hear yourself think."

"I felt very privileged to be part of it at the time, but I also feel that very strongly now because I reflect on everything that went behind it to get to that level and that moment. It was really special."

For hometown Sydney girl Powell, reminiscing 20 years later continues to make her appreciate the Hockeyroos and Australian Olympic Team collective as a whole and acknowledge all of the people that were involved.

"The opportunity to win a second gold medal at a home Olympics in front of the Sydney crowd was incredible," said Powell.

"I feel really lucky to be involved in our sport and also all of the talented people we had involved at that time. Maybe it was a case of the stars aligning…but we also had a really strong culture. It was a culture of commitment to the team, team first and a really strong drive to achieve the goals of the team."

The Hockeyroos' triumph also drew the curtain on the international career of Rechelle Hawkes, who retired with the monumental achievement of winning gold medals at three Olympic Games.

There will be a special three-part interview series on the Hockeyroos Facebook page and Hockey Australia YouTube channel from 8pm AEST tonight channel featuring three of the golden girls from that team – Katie Allen, Juliet Haslam and Katrina Powell – sharing their insights and recollections of the Games that took place 20 years ago.

Hockey Australia media release


---

Rio champ Susannah Townsend: Being in Tokyo would be my best career achievement

A long injury layoff after winning gold at Rio 2016 has motivated the midfielder to fight for Olympic selection and chase a second title at Tokyo 2020

By Sanjeev Palar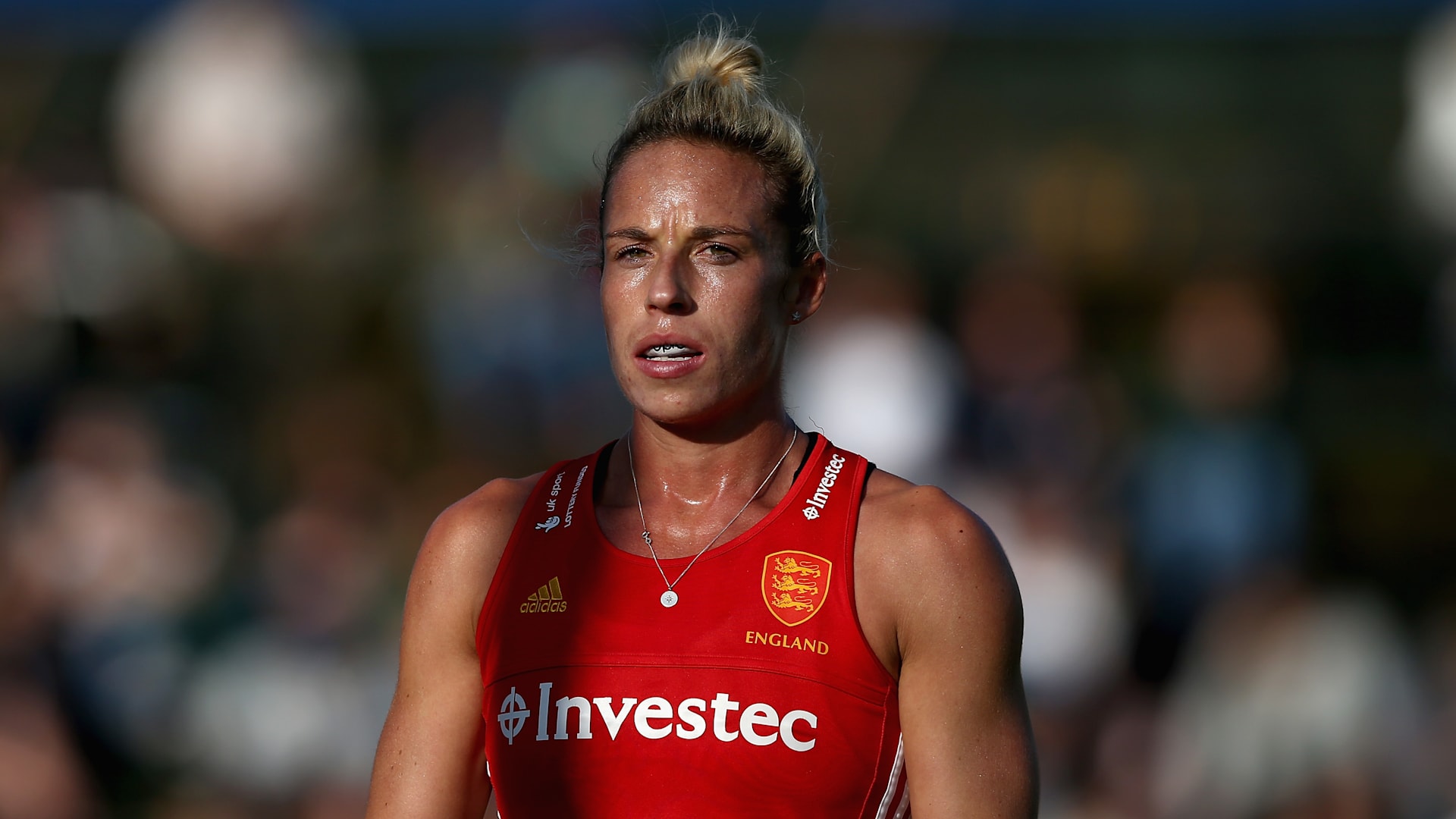 Susannah Townsend was on a high after winning gold at the Rio 2016 Olympic Games.

It was an historic moment for Great Britain as they clinched their maiden Olympic women's hockey title.

"To win an Olympic gold medal, it's a dream that you always have. Especially if you are an Olympic sport. And for me to see the impact it had on my family probably my most emotional bit." - Susannah Townsend to Olympic Channel

In an interview with Olympic Channel, the Team GB star shared how the high of that moment left her questioning what was next, "Don't get me wrong, it is the best feeling in the whole world." she added,

"But it also left me with a feeling of, "Will anything ever be enough?", almost."

Under the surgeon's knife

The midfielder knew that upon her return to England following Rio 2016 she would need to have surgery that had been put off until after the Games.

Eventually she bit the bullet and had the knee operation that left her sidelined for a year.

However, it was during this period of being away from the game, that Townsend discovered how much hockey meant to her and found new motivation to continue playing.

"It gave me the focus that I needed. It gave me something to train for." she shared.

"I had no desire to retire at that point, but it definitely gave me a focus."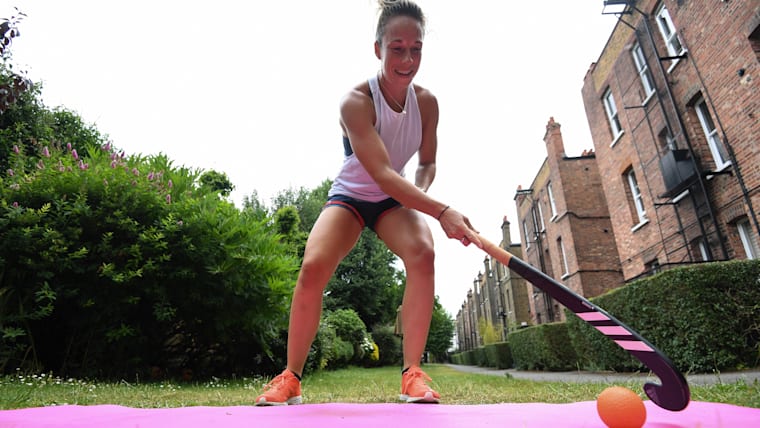 Susannah Townsend is aiming to make Great Britain's Tokyo 2020 Olympic squad

Townsend is now back on the team and fighting for her spot on the Tokyo 2020 squad, which the 31-year-old admits will be the perfect way to call time on her career.

Especially if she can help Great Britain to become only the third women's hockey team in Olympic history to win back-to-back titles.

"We said we want to go from winning to winning. And I promise you, hand on heart I would not be here if I didn't think we could." - Susannah Townsend

"It's been the hardest four years of my career, without a doubt.

"And the feeling of going through that and then lining up singing the national anthem at another Olympics will undoubtedly, I think, be the proudest moment of my life."

Olympic Channel


---

Hockey India appoint two temporary coaches to ease Graham Reid's workload

Bram Lomans and Dennis van de Pol have been hired for 10 weeks to help drag-flickers and goalkeepers respectively.

By Mihir Vasavda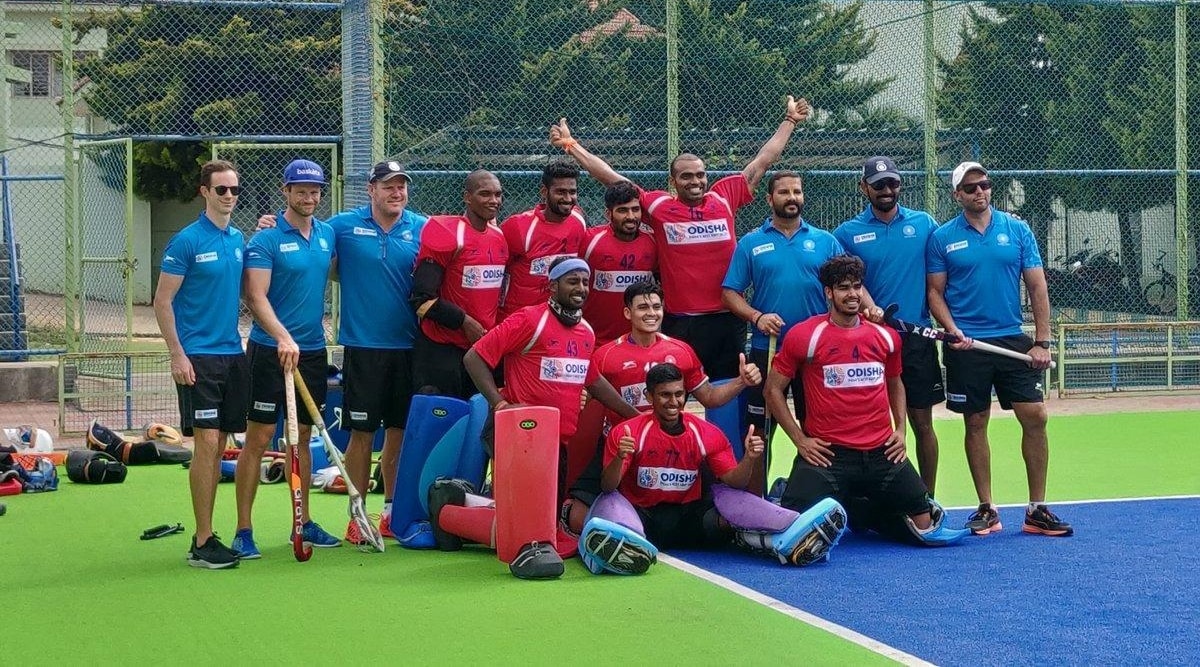 Dennis van de Pol (L) with Team India goalkeepers after a coaching camp in July 2019. (Source: Hockey India)

Hit by the sudden departure of its key support staff members, the Indian hockey team has roped in two Dutch coaches to temporarily plug the gap until full-time replacements are appointed.

In the last one month, Hockey India's high-performance director David John, analytical coach Chris Ciriello, and physio David Macdonald all quit citing personal reasons. The exits have left chief coach Graham Reid without much support to oversee training at the ongoing national camp in Bengaluru.

To ease Reid's burden, Hockey India has roped in the services of Dutchmen Bram Lomans and Dennis van de Pol for a period of 10 weeks, during which they will remotely coach the players.

Two-time Olympic gold medalist and World Cup winner Lomans, who has worked with Reid when the Australian was the coach of Amsterdam hockey club, will coach the drag-flickers. He will take over the responsibility from Ciriello, who was also responsible to monitor the penalty corner specialists apart from being the analytical coach. Van de Pol, meanwhile, will be the goalkeeping coach. He had a short seven-day stint with the Indian goalkeepers last year as well.

Lomans and Van de Pol are expected to provide a weekly schedule to Reid, who will execute their plans and film their training on the ground. "The videos will be sent back to them and they will take it up with the players one-on-one or in groups through online meetings each week," an official said.

The appointment of the full-time coaching staff is generally a long-drawn process, which requires clearances from the Sports Authority of India. It took more than a year for women's team coach Sjoerd Marijne to get an assistant after Erik Wonkink, now with the junior girls, left. The appointments for the men's team have generally been swift but given the travel restrictions due to the pandemic, it isn't clear when Ciriello and Macdonald's replacements would be appointed and join the team.

So far, Reid has been assisted by junior coach BJ Kariappa. However, he too is likely to return to coaching the colts once their camp gets underway next month.

India do not have any assignments scheduled this year and are likely to return to the field only in January 2021. The team, however, has been training in Bengaluru and has returned to full strength after the six players, who tested positive for Covid-19, rejoined the rest of the team following their recovery.

Indian Express


---

'Patience key to resumption of sporting activities'

Uthra Ganesan



Sjoerd Marijne.   | Photo Credit: BiswaranjanRout

The players will not come back at their old levels immediately: Marijne

Patience is the key for the Indian national hockey teams that are yet to get back to optimal training.

The players reassembled for the national camps in early August but with six men testing positive for COVID-19, the quarantine period and SAI restrictions, the players — both men and women — began proper training only last week. And the coaches are in no hurry to rush them on.

Managing expectations

"One of the most important things is to manage expectations. They will not come back at their old levels immediately. It is important to accept things as they are and give yourself and your players that time.

"I know the NFL has had 26 hamstring and six ACL injuries in two weeks.

" We have to be careful, not rush in too soon because you really need to have patience," women's chief coach Sjoerd Marijne said during a Hockey India webinar on Saturday on resumption of activities.

Goalkeeper Savita agreed, adding that training during lockdown was not at the same level as before. "We did some activities in the hostel also.

"There were light sessions with Janneke (Schopman) and Wayne (Lombard) on agility, reflexes, footwork, eye contact etc.," she explained.

Marijne also insisted that restarting camps was necessary for players' fitness.

"We need all the time we can get. It takes time to get back to the levels we were at. You go up very quickly but it also breaks down really fast and in lockdown, you can't move much.

"Playing hockey is not the same as doing exercises in your room, which makes it harder to come back to old levels of fitness, without injuries.

"Others like Netherlands are already playing every week and if we don't do it now, we will get further behind those countries," he said.

Used to restrictions

P.R. Sreejesh admitted the restrictions were initially a struggle but were now routine. "We were like free birds suddenly put in cages when COVID first struck, forced to follow guidelines we had never known before.

"The Pro League games were fantastic and now we are without competition for almost 6-7 months.

"We had to do everything consciously early on but now masks and sanitisers are part of the routine and everyone's mentally prepared to adjust to the existing situation," he said.

The Hindu


---

Hockey camps at SAI extended after Dutch tour cancellation

The ongoing camps of the Indian men and women hockey probables have been extended as the tour of Netherlands stands cancelled due to COVID-19.



Graham Reid, chief coach of the Indian men's Hockey team, during a training session at the SAI in Bengaluru.   -  FILE PHOTO/K. MURALI KUMAR

The ongoing camps of the Indian men and women hockey probables at the Sports Authority of India campus in Bengaluru have been extended after a proposed tour of Netherlands had to be put off due to travel restrictions in wake of the COVID-19 pandemic.

The Indian men's team was scheduled to tour Netherlands for practice matches but the proposal was shelved on the recommendation of coaches and SAI officials because of the health crisis.

Instead, the SAI has now given the go ahead to extend the camps, which were scheduled to end on September 30.

The camp for the men's team has now been extended for a month till November 28, while the women's camp will continue till December 12.

"The hockey camps for both the teams have been extended. The men's team camp has been extended till September 28 while the women's camp will be till December 12," a SAI official told PTI.

"The men's team wanted to tour Netherlands for a few practice matches but the idea was put off on the recommendation of health experts and chief coaches because of the risk associated with travelling. So, the SAI in consultation with Hockey India has decided to extend the camps."

The ongoing national camps resumed on August 19 after a month's break. But despite taking necessary precautions and following COVID-19 related health protocols, six male players, including skipper Manpreet Singh, had tested positive for the virus upon their return in Bengaluru.

The Indian men's side's last international outing was in the FIH Pro League in January-February against Netherlands, Belgium and Australia, while the women have not played a match since the tour of New Zealand in January.

Sportstar


---

India, Canada may be invited for the 2021 Azlan Shah Hockey

By Rajan Nath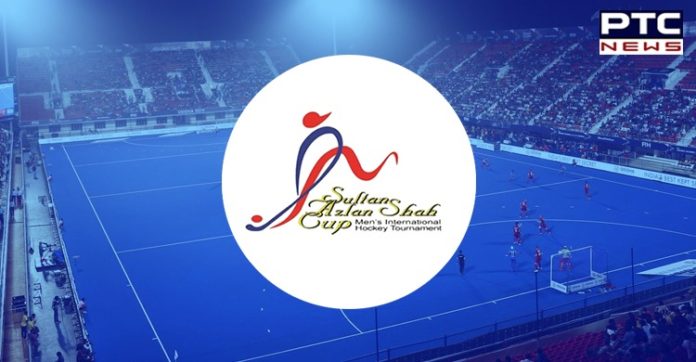 India and Canada are among the eight teams to be invited for the 2021 edition of the Azlan Shah Hockey Tournament.

Though the tournament this year was not held due to the Corona pandemic, the organizers hope to hold the next edition ahead of the 2020 Tokyo Olympic Games. The dates proposed for the next edition of Azlan Shah Hockey are June 18 to 27.

They are trying to squeeze in the June dates as some of the European teams will be busy in the European championships to be held from June 4 to 13.

It may be pertinent to mention that the 2020 FIH Pro League, which was resumed last week after six months gap, is scheduled to conclude in May next year.

Though the FIH has taken no decision about playoffs after the end of the FIH Pro League round, the chances are that the 2020 edition would be without playoff finals.

The organizers of the Azlan Shah Hockey hopes to make it 8-nation affairs with the teams divided into two pools of four teams each.

The new dates are yet to be ratified by the Malaysian Hockey Federation and the Asian Hockey Federation.

The organizers want to invite the Netherlands, Great Britain (or England), Germany, Argentina and Australia, India, and Canada. Surprisingly other Asian teams like Pakistan, Japan, and Korea, besides New Zealand are not on the invite list because of the tight schedule from April till the end of the Tokyo Olympics in the first half of August.

All will depend upon how the teams respond to the invitation.

PTC News


---

Leeds coach Marcelo Bielsa praises Argentina's Las Leonas heritage

By Rod Gilmour



Hockey's popularity: The Luciana Aymar statue, Buenos Aires

Argentinian Marcelo Bielsa, soccer coach of Leeds FC, has written a passionate anniversary letter to the hockey players of the Sydney 2000 team which heralded the birth of Las Leonas. Bielsa said that the Lionesses were "part of the country's heritage".

Two decades ago, Argentina won silver behind hosts Australia in the women's Olympic final in Sydney. In defeat grew a powerful women's team.

The letter surfaced after former player Inés Arrondo, Argentina's current secretary of sports, shared Bielsa's words on social media.

Arrondo said: "On the 20th anniversary of the birth of Las Leonas we received many special messages. This is a beautiful letter that Marcelo Bielsa wrote to us. Thank you dear Marcelo, for all the affection and for your valuable reflections."

In his letter, Rosario-born Bielsa – whose daughter once had trials with the Argentina senior side – praised the silver-medal winning team which soon paved the way for the sport to become one of the most popular in Argentina.

He wrote: "Not all teams have their own name, not every team does. Like all idols, Las Leonas are apopular property that makes the Argentine people proud, but especially the group of women which gave rise to it 20 years ago.

"The Lionesses, a symbol of national sport, are part of the heritage that our country, like every country, needs."

Sergio Vigil was the women's coach at Sydney 2000. Vigil was also the Chile coach last November when he invited his friend Bielsa to watch his side attempt to beat GB at the Tokyo Olympic qualifiers in London.

Bielsa gave the Chilean team a pre-match talk ahead of the Lee Valley games which GB won.

Since 2000, Argentina women have won two World Cups, a second Olympic silver at London 2012 and six Champions Trophy successes.

SIGN UP for The Hockey Paper's returning newsletter here: Promotions, exclusives and our best coverage



The Hockey Paper


---

Japan opens doors to hockey at venue and on TV




The Oi Hockey Stadium has opened its gates to the Japanese public.

The Tokyo Metropolitan Government confirmed the opening of the hockey venue over the weekend ahead of next year's rescheduled Games.

Tokyo organisers have warned the public that use of the venues "may be suspended in the future" depending on the pandemic.

Also at the weekend, Japanese players were broadcast across Japan to promote the game. Chery Blossoms player Shihori Oikawa said she wanted to portray the "fun and intensity of hockey".

Meanwhile, further Tokyo organisers are set to reveal further scaled down initiatives ahead of next summer's Games.

Venue decoration is mooted to be reduced by 30 to 40 per cent, while organisers are planning to cut the number of officials by 10 to 15 per cent due to stem costs.

Toshiro Muto, Tokyo 2020's chief executive, also hinted that the Japanese Government could relax entry restrictions to allow participating athletes to train during a 14-day quarantine period prior to the reschedule Tokyo 2020 Olympics.

SIGN UP for The Hockey Paper's returning newsletter here: Promotions, exclusives and our best coverage



The Hockey Paper


---

Mannheim strengthen place at head of women's Bundesliga




Mannheimer HC's strengthened their position at the head of the women's Bundesliga in Germany courtesy of Charlotte Gerstenhöfer's final second goal against Harvestehuder THC.

It came from a corner and earned the league leaders a 1-0 success which has them two points clear of second placed Dusseldorfer HC and with a game in hand.

Mannheim did enjoyed most of the play but found HTHC's defence well-organised and tough to break down with goalkeeper Rosa Krüger well protected.

HTHC had limited attacking moments but they did hit the post via Maren Kiefer from their only penalty corner of the contest. But Mannheim kept plugging away and eventually got their reward.

"Of course you can say we are happy with our victory. On the other hand, we had more opportunities and circles," said MHC coach Nicklas Benecke.

"We dealt with the conditions well, especially the disgusting weather. It was our plan to be patient."

Dusseldorf, meanwhile, let a 2-0 lead slip against UHC Hamburg in their Sunday match. Early strikes from Lilly Stoffelsma and Lisa Nolte put them in the clear only for Charlotte Stapenhorst and Hannah Seifert to score corner goals and make it 2-2.

UHC are eight points behind Mannheim but have a game in hand.

In the men's competition, leading pair Uhlenhorst Mulheim and Rot-Weiss Koln both dropped points, recording 2-2 draws against Berliner HC and Club an der Alster, respectively.

Mannheim moved within two points of them with a 6-1 away win over Grossflottbek with two goals from Paul Zmyslony

Euro Hockey League media release


---

Racing set the pace in French league




Racing Club de France won their key game over Lille in the French men's division to move three points clear of the pack after week three of action.

Lille were up against it from the start with star man Viktor Lockwood out of action but they did take the lead in the 14th minute courtesy of teenager Arthur Golliot.

Racing responded immediately courtesy of Benjamin Lahaut with a backhand shot for 1-1 and Adrien Coffigniez put them in front for the first time in the 22nd minute. Lille, however, fought back for 2-2 at half-time with Adrien Cousin on the mark.

But the ciel et blanc were in control in the second half and returned to the lead courtesy of Celestin Duchesne's well-placed shot and Jean Wiart – a 17-year-old new arrival from Cambrai – put them out of reach with a gorgeous deflection goal.

Saint Germain, meanwhile, lost their 100% record when they were beaten 3-1 by Paris Jean-Bouin, leaving they level in second place with Stade Français and Montrouge who respectively won against Lyon (2-0) and Amiens (0-3).

Euro Hockey League media release


---

British clubs set for European outdoor hockey events set for April




British clubs will compete in various European outdoor club competitions set for spring 2021.

In the men's events, Cardiff & Met men will compete in the EuroHockey Club Trophy I in Vienna from 2-5 April 2021, after the EHF announced dates last week.

Cardiff have been drawn in Pool A with CA Montrouge (FRA), SC Stroitel Brest (BLR) and hosts Post SV (AUT).

Pool B consists of Western Wildcats (SCO), WKS Grunwald Poznan (POL), HC Rotweiss Wettingen (SUI) and HC OKS-SHVSM Vinnitska (UKR).

In women's competition, East Grinstead and Swansea will both head for Europe.

East Grinstead, as runners-up to Surbiton in last season's Investec Women's Hockey League Premier Division, qualified for the Euro Hockey Club Trophy in Boom, Belgium from 2-5 April.

East Grinstead have been drawn in Pool B along with Gantoise of Belgium, GHC Rtm Grodno of Belarus and hosts Braxgata. Pool A consists of C.H. SPV Complutense of Spain, Loreto HC of Ireland, Ak Bars-Dinamo of Russia and Lille MHC of France.

Swansea will play in EuroHockey Club Challenge II in Rakovinik, Czech Republic from 20-23 May. Swansea are in Pool B with Dinamo Elektrostal of Russia, WAC of Austria and hosts, HC 1972 Rakovnik. Pool A contains Luzerner SC of Switzerland, Zuvedra Tauras of Lithuania, NAVAX AHTC of Austria and Kolos Boryspil of the Ukraine.



The Hockey Paper


---

English Premier Division round-up: Teams move into top six formation

By Cassie Worth



Swansea keeper stops Sarah Jones in goalmouth scramble PIC: IRFON BENNETT

Swansea endured another tough start to life in the Women's Premier Division with a 5-0 home defeat to Holcombe.

A day before Swansea was put into local lockdown, Holcombe's Argentinian-born players came to the fore to inflict a heavy defeat on the club marking the first by a Welsh side to play at home in England's top flight.

Argentinian duo Agueda Moroni Malgarejo and Ivana Pessina proved class acts for the Kent side, while the question now is whether Swansea's next home game against Clifton on Oct 10 can go ahead.

Loughborough, who had edged Holcombe on the opening day, put in another classy performance to hold Surbiton to a 0-0 draw at home. The Students play Hampstead & Westminster this weekend.

"We would've lost this game last year, but our maturity is growing exponentially and we had some really good spells of possession," said Loughborough coach Brett Holland.

"We learned a lot from our first season in the division last year and we've had a really good pre-season. We've retained a lot of our players so feel that this is a really special year for us."

Elsewhere, Sophie Bray scored for the 15th time in 16 matches as East Grinstead ran out 3-0 winners over Beeston to top the table.

Stat attack: Games since…

20 – Surbiton last lost away from home in March 2018 when they lost 5-4 at Hampstead & Westminster

77 – East Grinstead men 's last no-score draw was at Hampstead & Westminster in Feb 2016

18 – East Grinstead women last failed to score at Holcombe in Sep 2019

In the men's top flight, already there seems to be a formation of teams vying for early top six places.

Old Georgians were in rampant form, scoring eight past University of Durham. Sam Ward and James Carson both hit hat-tricks. The Durham outfit were playing their first match in the elite division after sitting out the opening weekend.

Ben Boon bagged a brace – and Luke Taylor kept up his scoring form – as Surbiton made it two wins from two with a 5-2 win at Beeston.

Meanwhile East Grinstead matched their women counterparts to start the season in fine form. Louis Gittens scored a goal in each half as they beat University of Exeter 6-2 on the road.

Holcombe are also on maximum points and showed great resolve to come back from a goal down to beat Oxted 3-1. Tim Guise-Brown tucked home from a penalty corner on the half-hour mark but Sam Hooper soon had Holcombe level when he also converted from a penalty corner.

Hooper was on the mark again on 52 minutes and Barry Middleton increased the lead with three minutes left on the clock.

Wimbledon claimed their first win of the season as a goal apiece from Liam Ansell and Phil Roper helped them to a 4-1 defeat of Brooklands Manchester University.

SIGN UP for The Hockey Paper's returning newsletter here: Promotions, exclusives and our best coverage



The Hockey Paper


---

South Island Mixed Tournament throws up surprising winner

Aurora and Verdon College combine to beat the odds




The 2020 Global Pandemic forced a significant change in the Secondary Schools Tournament Structure. Rather than having tournaments held across the country, this year saw a shift to regionally-based tournaments.

Two small schools located in Invercargill, Aurora and Verdon College, have traditionally not been able to field a side to attend tournament week. Looking to give their students something to look forward to in this challenging year, they decided to combine and enter the South Island Mixed Tournament.

One of the Dean's from Aurora College, Dean Ritani, who has been a central figure in Southland Hockey for several years was a driving force in getting the two schools to combine and allow their students an opportunity for a tournament experience.

Laura Gargiulo, a Year 13 from the team commented on how late the team assembled "we only had one practice before the tournament, and didn't even know each other's names". It's impressive that despite not knowing each other the week prior to the tournament that the side was able to combine, defy the odds and take the tournament title with a 2-0 win over Southland Boys/Girls in the final.

This was the first tournament experience for several of the team, and Ritani advised them heading into the week "everyone is going to make mistakes and that you just want to go out there and make things happen". The tournament was a fantastic opportunity for the side, and the team returned with a unanimous takeaway of a feeling of fun, enjoyment and that they had gotten to know new people.

Barriers lifted to allow for teams to play

Hosting the tournament in Invercargill meant that sides such as Aurora and Verdon were able to attend the week. Several barriers usually limit these sides from taking part in tournament week, such as the financial barriers that come with a week away. Hockey is not one of the main sports in the Southland Region and getting students to give the sport a go can be challenging to overcome. Often schools struggle to field a full squad which is essential for getting through a tournament.

While trying to create a unique tournament experience from home is challenging, the side was able to create something unique by meeting up before the games and giving the players a chance to bond and get to know each other.

Ritani commented that "it was great to see the bond between the players build during the shortened season". He felt that a seed had been laid in the players and that this experience will mean the players will be eager to be involved next year.

As you could imagine from a team that formed the week before the tournament the improvement from the side over the week was immense. "The best part was seeing the massive improvement during the three days, all players stepped up," Ritani commented.

A Year 12 student, Alex Pahl, helped the team out by refereeing at the tournament as well as playing. Pahl commented that "it shows that despite the barriers put in our way we can win competitions".

The combined team showed impressive resilience during the week as they overcame all the challenges that were put in front of them. This led to a great week both on and off the turf for everyone involved.

Hockey New Zealand Media release


---

Adair paints the town red as Corinthian land third IJC title




Calum Adair's close-range finish was all that stood between Corinthian and Lisnagarvey as the Whitechurch club landed the men's Irish Junior Cup at Comber Road for the third time in their history.

It also owed a lot to some incredible last-ditch defence in the closing seconds as AJ Browne and Alan Blennerhassett scrambled to deny a volley of chances from Garvey and stave off a shoot-out.

Early on, Max Neill caused the first excitement drawing a good stop from James Ritchie while both sides had corner openings go abegging as the first quarter ended scoreless.

Garvey and Ireland legend Mark Raphael set the tone in the second quarter with an early shot skimming wide by the post before the pivotal moment came. After a midfield scuffle for the ball, Ross Howard was set loose, haring down the right wing and getting to the baseline where he picked out Adair waiting in front of goal and he flicked in.

It was a second year in succession Adair had played a key role in the final; in the 2019 edition, he laid on an assist in Three Rock Rovers' 4-1 success against Instonians, making it a personal two in-a-row for him.

Glenn Holmes drew the best from Ritchie from a corner soon after before Garvey countered via Jacob Herman and Matthew Campton as the half came to a lively end.

Lisnagarvey continued to push for an equaliser in the second half. Matthew Aughey's shot across the Corinthian goal resulted in a corner for the hosts which came to nothing while a forceful Holmes shot was defended at the far end.

It set up a frantic final quarter with Garvey pushing for the equaliser with Corinthian looking to take the sting out of the game.

The Ulster side's best chances came from a couple of late set pieces but, first, Browne and then an amazing Blennerhassett lunge served to deflect Stuart McQueen's rebound over the bar.

Men's Irish Junior Cup final

Lisnagarvey 0 Corinthian 1 (C Adair)

Lisnagarvey: J Ritchie, H Morris, M Morris, R Getty, C Irwin, M Aughey, H Scott, O Patterson, S McQueen, P Hunter, S McCabe

Subs: S Chisholm, M Connor, J Hermon, M Raphael, M Campton, P Watson, R Boreland

Corinthian: E MacKay, N Young, A Blennerhassett, C Adair, G Dagg, R Howard, C MacKay, M Neill, H Ellis, R MacWilliam, A Missen

Subs: J Lewis, G Holmes, M Wright, M McCabe, AJ Browne, D Winn, G Davis

The Hook


---

Hockey Returns to South Africa!

The Minister of Sport, Arts and Culture has given SA Hockey the go ahead to resume training and matches for hockey at large.

"The previous approvals given related to the return to training for National and Provincial High-Performance squads at Alert Level 3, this new approval received allows for the broader hockey community to return to play, whilst observing specified protocols. The return has been long awaited and we would like to thank the Minister for the approval," said SA Hockey CEO Marissa Langeni.

The letter received grants permission for the resumption of hockey activities and competition as outlined in SA Hockey's Operational Guidelines and outlines that SA Hockey need to ensure that:
It adheres to the plans it has submitted and committed to.
All SA Hockey Affiliates need to be compliant and provide operational plans for the resumption of hockey
It adheres to the Disaster Management Act 2002 (Act No. 57 of 2002): Determination of Alert Level as gazetted on 17 August 2020
It adheres to the Amendments of Directions Issued in Terms of Regulation 4 (10) of the Regulations Made Under Section 27 (2) of The Disaster Management Act, 2002 (Act No 57 of 2002): Measures to Prevent and Combat the Spread of Covid-19: Sport, Arts and Culture as gazetted on 28 August 2020.
Provinces and Affiliate Members will be given the opportunity to apply for Certificates of Operation for all clubs and venues as part of SA Hockey's Covid-19 compliance processes. Alert Level 1 directions for sport have not as yet been made available. SA Hockey will make further adjustments, if needed, to the submission already made, if the Level 1 Directions determine a need for it.

"Our members are encouraged to remain extremely vigilant as South Africa is still in a state of National Disaster, all efforts must be put in place to mitigate the spread of Covid-19 to the best of our ability and to avoid a second wave."

SA Hockey Association media release


---

Astroturf gift to hockey in Ferozepur; new annual tournament announced

City to host annual Shaheed Bhagat Singh Hockey Cup



The government has decided to lay hockey astroturf in the Shaheed Bhagat Singh Stadium here. File photo

Ferozepu: The government has decided to lay hockey astroturf in the Shaheed Bhagat Singh Stadium here. The cost of the project would be Rs.5.5 crore and an inter-state tournament, Shaheed Bhagat Singh Hockey Cup, would be held here every year.

Punjab Sports Minister Rana Gurmit Singh Sodhi disclosed this today on the 113th birth anniversary of Shaheed Bhagat Singh.

"This astroturf would be of great benefit to the Ferozepur region as well as the adjacent cities of Faridkot, Moga and Tarn Taran, which are considered a stronghold of hockey," Sodhi said.

Hockey has been very popular in the region and a single family from Ferozepur city has produced countless hockey players, including great hockey Olympians Harmeet Singh, Ajit Singh and Gagan Ajit Singh. Faridkot city has produced renowned players like the Saini sisters, Rajinder Singh (Sr), Chand Singh and Rupinderpal Singh. Moga and Tarn Taran districts too have contributed a lot in the field of hockey.

Sodhi said the state government was making all-out efforts to promote sports. "The sports policy of the government is a right step towards this direction as it provides jobs and emphasises not only enhancing the prize money for various national and international tournaments, but also ensuring top-notch sports infrastructure in Punjab aimed at producing champions," he added.

The Tribune


---

Why is 1986 Asian Games a game changer?

s2h Team

On 29 September, 1986, South Korea upstaged giants India and Pakistan while striding towards Asian hockey supremacy, making nonsense of the prediction that the Asian Games competition was going to be a two-horse race as usual. Was the Korean emergence expected? And why was the unseating of traditional powers considered a watershed moment not only for Asian hockey but also for the sport globally? S2H turns back the clock to that fateful day for a few insights in the penultimate episode of the September Series.

The media yet again dismissed the 1986 Seoul Asian Games men's hockey event as a two-horse race between seven-time gold medallists Pakistan and India who had won it once before but finished with the silver in every edition.

Hosts South Korea, however, seemed to ignore the script. Displaying a new style of play and taking the sport to another level of physical fitness and speed, the Koreans won the gold medal in style, beating the World Cup, Olympic, Asia Cup and defending Asian Games champions Pakistan in front of a packed Seongnam Stadium on this day, September 29.

Their women took the cue and grabbed gold too after dethroning India, who finished with the bronze medal, and beating Japan, who took the silver, to usher in a new era, not just in Asia but globally as well. On the opening day itself one got a whiff of the winds of change. India, second favourites after Pakistan, were held to a 1-1 draw by the hosts.



Korean men and women won the 1986 Asian Games hockey gold, replacing Pakistan and India, respectively

The Koreans then ignited, beating Hong Kong 8-0 and Thailand 10-0 and so much were they in control that they chose not to top the group after Malaysia shocked Pakistan in the opposite pool to take top position. The hosts preferred to avoid the Green Shirts in the semifinals – leaving India to face the daunting task – and reigned in their efforts to score against Japan, winning 4-0 when they were good for more.

Malaysia, by and large the third force in the continent after India and Pakistan, were disposed of 4-1 by the clinical Koreans.  India came to grief in extra-time against their bitter rivals Pakistan 1-3 and that set it up nicely for a rousing final.

After India claimed the bronze medal with a 4-1 win over Malaysia, around 28,000 packed the stadium as the hosts, determined to make history, squared up to seeming invincible Pakistan. Pakistan silenced the crowd by taking the lead but South Korea whose fitness, honed by commando-like training lent an unprecedented dimension to hockey, came back strongly to win 2-1.



Captain Md Shahid was the onlooker  when India was dethroned from the Asian Games pedestal in 1986

In doing so they broke Pakistan's 20-year reign as Asian Games champions, trumpeting their arrival as Asia's new champions which could only have breathed life into the game in the continent – a fact perhaps noted by Pakistan president Mohammed Zia-ul Haq who sent the South Korean team a congratulatory telegram.

So what did the Koreans bring to the table at Seoul 1986?

Besides speed, control and fitness, they eschewed the debilitating facet of  dribbling, arguably the downfall of traditional powers India and Pakistan.

Instead, riding on their impeccable trapping, high-speed passing and devastating positioning and cohesion, they prised open defences.

Then again, they introduced a soccer-based formation deploying three strikers backed up by as many midfielders – the perfect platform for Kim Man Hye, the tournament top scorer with 11 goals to parade his wares.

Han Jong Ryul provided the perfect foil for Hye on the right flank and with Chung Kye Seok bolstering the defence in which goalkeeper Seok Kyun played his part commendably, the Koreans were good for gold.

South Korea had not qualified for the World Cup in Willesden, England, which started just days after the final and proved a disaster for Asian giants India and Pakistan who played off for the wooden spoon.

But in the years to come, the Koreans enriched the sport with their findings and tactics, after finishing seventh in the 1988 Olympics they hosted in the same city.

Enjoying the services of Kim Sang-Ryul, who studied the rudiments of coaching in India, they proved unstoppable in Asia after an aberration in the 1990 Asian Games in Beijing, raking in the men's and women's gold medals at continental championships till India beat them on penalty strokes in the 1998 Bangkok Asian Games final. They added to their Asian Games titles, winning the gold at Busan 2002 and Doha 2006 as well as the Asia Cup titles at Kuantan 2009 and Ipoh 2013.



MM Somaya, Vineet Kumar, Joaquim Carvalho & BK Subramani defending a penalty corner in a late 1980s match

A silver medal at the 2000 Sydney Olympics was the pinnacle of South Korea's global impact on the game and semi-final entries in the 2002 and 2006 World Cups along with a Champions Trophy silver medal (1999) and bronze (2000 and 2009)  underlined their prowess.

Sadly, Korea today have fallen off the top bracket after having failed to qualify for the 2016 and 2020 Olympics as well as the 2018 World Cup – a malady stemming from what observers say is poor grassroots development after those halcyon days of the late 1980s, 1990s and early 2000s. A fact not ignored by the federation who have revived activity among the very young players.

Fortunately for the game in the continent, Japan have stepped into the breach with gold medals at the 2018 Asian Games won by either gender but the resurgence of South Korea is much the need of the hour, not just for Asian but also world hockey.

Stick2Hockey.com


---

Giving hope in Uganda



Photo credit: Hockey Dreams Foundation

Back in 2010, Innocent Mbabali was still a student at the local high school in Naguru, a town in Uganda, but he had a dream or an ambition that drove him in a way that is exceptional for a young lad of his age.

"I wanted to change children's lives through hockey," says Innocent, who set about this task with just 12 hockey sticks and the help of his brother Lawrence.

"Our aim was to bring together children living in slum areas through the sport of hockey. We wanted to reduce the increasing crime rates, drug use, school drop outs and inequality," he adds.

"We also wanted to empower girls, because the environment we were coming from didn't allow or encourage sports participation among girls."

Ten very busy and successful years later and the Hope for Sports Foundation is a thriving social enterprise which runs a huge variety of programmes aiming to introduce and develop hockey among the Ugandan youth. Hockey 5s, mixed hockey camps, female-only camps, life skills courses are among the vehicles that Innocent and his team use to break through many of the barriers facing children from deprived areas.

More than 12,000 children have now passed through the programme, which operates in four areas of Uganda: Kampala, Mbarara, Kabale and Kumi. Courses are delivered by a team of six senior coaches and four junior coaches, with regular visits from guest coaches from around the world. There are expansion plans to spread the reach of the charity even further.

While hockey is the vehicle, the outcomes are wider. Children are encouraged and motivated to study hard and raise their academic expectations. The programmes focus on life skills such as discipline, team work, leadership, accountability, integrity and the value of ongoing education.




The programme is delivering both hockey excellence and academic success. Since 2016, 20 players have joined adult clubs and represented Uganda at U19 level. More than 80 players are regular players for their school teams and 23 players represent their university sides. Of the children that joined the programme more than 50 have secured academic scholarships.

It is with understandable pride that Innocent says: "The programme has developed relationships with various schools, coaches and scouts within the continent and overseas. Our programme is regularly sought out by scouts and coaches in search of new talent for their respective teams. The foundation is steadily gaining a reputation as a talent hub for hockey players."

Like all charitable foundations working in deprived areas, the Hope for Sports Foundation is always seeking new income streams. Equipment is donated by supporters from across the international community. There was also support from the Hockey Dreams Foundation, which was invaluable to setting and running up the charity. Innocent and his team are now pushing ahead with their plans for the future, and are speaking to a number of international organisations to secure funding.

Among those plans are: developing facilities in the areas where the foundation is operating; creating a head office from which to run the organisation; develop competition opportunities; to create exchange visits with volunteer coaches; promoting hockey for children with disabilities; and providing good nutrition for the national team players.

The scope and vision is huge, given the challenges that stand in the way but Innocent and his team live by a simple but powerful mantra: "At Hope for Sports Uganda Hockey Foundation we believe it's possible to achieve whatever one pursues in life for as long as one puts in work, focus and determination."

FIH site