All the news for Tuesday 10 December 2019

2019  Indoor Test matches RSA v IRL (W) - 5th Test
Cape Town

10 Dec 2019     RSA v IRL     4 - 2

FIH Match Centre


---

SPAR South Africa make it 5 out of 5 against Ireland



Kara-Lee Botes in action

The fifth test match of the Indoor Hockey International Series between SPAR South Africa and Ireland Indoor Hockey took place at the Belville Velodrome this morning. Being the only morning match of the series offered its own challenges for the two teams, but it promised to still be a good test match.

After a superb defensive block of the opening South African Penalty corner, Ireland created their first chance of the game, but Orla Patton ran out of space before setting up the finish. The opening five minutes produced few chances as both teams were tentatively working their way into the game. The Ireland press was noticeably working together as a unit more efficiently than in the previous games. A tactical first quarter ultimately ended with the score 0-0, a fairly uncommon occurrence in Indoor Hockey.

The second quarter began in much the same way with sustained periods of possession bur very few goal scoring opportunities, but with four minutes remaining in the quarter the SA ladies won a penalty corner. Although the initial attempt was charged down by Orla Patton, the retake was expertly finished by Kara Botes to give the hosts a 1-0 lead. Botes and Johnson both had chances to make it 2-0 but were unable to find the back of the net as the Irish stood resolutely and the score remained that way at the half-time interlude.

The second half story seemed to be mimicking the first but at 5 minutes SA won a penalty corner and a slip to Jess Lardant looked destined for the net but for a timely intervention from Niamh Small. Kate McKenna then set up Sophie Barnwell on the break, but her touch was a bit too heavy and the chance was gone.  South Africa then created a chance for Kayla de Waal, but O'Brien denied her but gave away the PC. The resultant PC struck McKenna on the body, but with the ball going wide a PC call was given. South Africa made no mistake with this one as Botes fired in low and hard. 2-0 at the end of the third quarter.

In the final quarter Ireland looked to be creating their best break of the game but Kara Botes first broke the attack down before surging up the other end and converting her hat-trick with her first field goal of the series. Almost immediately from the start it was Ireland who created the next attack and Amy Benson finished pass Greyvenstein expertly for her first International Indoor Hockey goal. Jess O'Connor was next to deny an attack from Ireland with a wonderfully executed tackle before Robyn Johnson fired wide from a great Amy Greaves pass.

With three minutes remaining Ireland withdrew their keeper and SPAR South Africa immediately took advantage of it. Cindy Hack showed incredible hands to get through and teed it up for Robyn Johnson to finish into an empty net. The move did however pay dividends for Ireland when Amy Benson got her second of the game and of her International Indoor career.

The final score – SPAR South Africa 4-2 Ireland. The two teams take each other on again tonight at the Bellville Velodrome and that match will be streamed live on Digitv.co.za.

SPAR Test Series

Durban – Danville Park Girls High School
First Test - Wednesday 4 December – South Africa 2-1 Ireland
Second Test – Thursday 5 December – South Africa 2-1 Ireland

Cape Town – Bellville Velodrome
Third Test – Saturday 7 December – South Africa 5-0 Ireland
Fourth Test – Sunday 8 December – South Africa 6-1 Ireland
Fifth Test – Tuesday 10 December – South Africa 4-2 Ireland
Sixth Test – Tuesday 10 December – 19:00

SA Hockey Association media release
---

SEA Games 2019 (Men) - Day 6
Laguna (PHI)

9 Dec 2019     THA v SGP (SF1)     5 - 1 (2 - 0)
9 Dec 2019     MAS v MYA (SF2)     7 - 0 (3 - 0)

Final Pool standings
| Rank | Team | Played | Wins | Draws | Losses | Goals For | Goals Against | Goal Difference | Points |
| --- | --- | --- | --- | --- | --- | --- | --- | --- | --- |
| 1 | Malaysia | 4 | 4 | 0 | 0 | 19 | 0 | 19 | 12 |
| 2 | Thailand | 4 | 2 | 1 | 1 | 10 | 4 | 6 | 7 |
| 3 | Singapore | 4 | 2 | 1 | 1 | 8 | 10 | -2 | 7 |
| 4 | Myanmar | 4 | 1 | 0 | 3 | 6 | 14 | -8 | 3 |
| 5 | Philippines | 4 | 0 | 0 | 4 | 2 | 17 | -15 | 0 |
---

SEA Games 2019 (Women) - Day 6
Laguna (PHI)

9 Dec 2019     THA v SGP (SF1)     4 - 0 (2 - 0)
9 Dec 2019      MAS v PHI (SF2)     16 - 0 (7 - 0)

Final Pool standings
| Rank | Team | Played | Wins | Draws | Losses | Goals For | Goals Against | Goal Difference | Points |
| --- | --- | --- | --- | --- | --- | --- | --- | --- | --- |
| 1 | Malaysia | 4 | 3 | 1 | 0 | 30 | 2 | 28 | 10 |
| 2 | Thailand | 4 | 3 | 1 | 0 | 23 | 3 | 20 | 10 |
| 3 | Singapore | 4 | 1 | 1 | 2 | 4 | 16 | -12 | 4 |
| 4 | Philippines | 4 | 1 | 0 | 3 | 4 | 24 | -20 | 3 |
| 5 | Cambodia | 4 | 0 | 1 | 3 | 7 | 23 | -16 | 1 |
---

Break the Thais and it's double glory for indoor hockey team

THAILAND stand in Malaysia's path for a double glory in indoor hockey after the men's and women's teams qualified for the respective finals in Laguna.

The men continued to keep a clean sheet by beating Myanmar 7-0 while the women crushed the Philippines 16-0 in the semi-finals at the Centrro Mall and Convention Center.

The Malaysian men are the defending champions and reached the semi-finals as the top seeds after winning all their matches in the round-robin stage.

The men's team beat Myanmar (6-0), Singapore (6-0), Thailand (2-0) and Philippines (5-0).

The women's team, bronze medallists at the 2017 SEA Games in Kuala Lumpur, started by routing Philippines 15-0 before posting a 3-0 win over Singapore.

They drew 2-2 with the Thais before wrapping up the group stage with a 10-0 win over Cambodia.

Indoor hockey made its debut two years ago and it looks like women's team coach K. Dharmaraj's charges are going to be the surprise package this time.

"We drew 2-2 with Thailand in the round-robin and they will be difficult to beat, " said Dharmaraj.

"Our best chance is penalty corners, which have been our forte here.

"Thailand women are indoor specialists and went on a tour to Europe to train and play before coming for the Philippines SEA Games."

The Star of Malaysia


---

New Zealand look for consistency in series two of FIH Hockey Pro League




The FIH Hockey Pro League second season gets underway in January 2020 after a hugely successful first edition. We caught up with the coaches and players from the participating teams as they prepare for the new look FIH Hockey Pro League season to get underway. In the following interview, Black Sticks captain Stacey Michelsen, who currently has 279 caps for New Zealand, talks about the forthcoming season and what the Hockey Pro League means to her and the team.

 New Zealand (FIH World ranking: 6) finished the 2019 FIH Hockey Pro League season in eighth position. Their 2020 campaign starts with a home fixture against Belgium (WR:12) on 1 February 2020.

What did the side learn from the first season of the FIH Hockey Pro League?
Stacey Michelesen: I think we learnt about the importance of consistency. That was something we definitely struggled with right through [the season]. We had some good results but certainly also had some disappointing ones. And I think we certainly missed out on having training weeks.

What are the team's ambitions for this second season?
Stacey Michelesen: Obviously the next season is a bit of a tough one because you have got the Olympics later in August. So for us the Pro League is about building towards the Olympic Games. Obviously you want to have good results throughout the Pro League but I think the Olympics is the bigger picture next year.

What are your thoughts on the new FIH Hockey Pro League format that will be introduced in the second season?
Stacey Michelesen: I think the new format will be an improvement. The first edition of the Pro League was very exciting but I also think there was a lot of travelling involved and I think the changes FIH has made will be positive. I think playing the home or away system will be better for us.

What fixture are you most looking forward to?
Stacey Michelesen: I think that is a tough one. I think the ones I am looking forward to most are the home games. I definitely enjoyed playing in New Zealand and having such big crowds coming along. The way the Pro League was advertised and the amount of support we got was huge for hockey in New Zealand and we certainly enjoyed having a lot of support from New Zealanders.

What was your #MyProLeagueMoment from the first season?
Stacey Michelsen: I probably have two. Playing in New Zealand against world class teams and having such big crowds coming out to support us was great and we had so many young kids coming along and watching good quality hockey. Equally, I really enjoyed playing at The Stoop (against England in London). That was a pretty incredible experience and just what they did there with laying the turf as a temporary fixture and playing in front of that many people was an incredible experience.

What message have you got for the fans to get them along to watch the matches in the second season?
Stacey Michelsen: I just really want to thank the fans for all the support they gave us in the first season. I hope they really enjoyed it and we would be really grateful if they all came along this year and got behind us.

#FIHProLeague
#HockeyInvites

Official FIH Pro League Site


---

2020 Vantage Black Sticks Development Squads Named




The 2020 Vantage Black Sticks Development squads have been named, both sides see a great combination of youth and experience in what is going to be an incredibly important season for the program as they head into the FIH Hockey Pro League Season 2 and the 2020 Tokyo Games.

Graham Shaw has named several uncapped in his first development squad which sees Ella Hyatt-Brown, Kate Ivory, Tyler Lench, Hope Ralph and Tayla White being named as the uncapped players in the squad. The most experienced player in the group is Madi Doar who has amassed 31 caps in her international career in which she has won a Gold Medal at the 2018 Commonwealth Games as well as a Silver Medal at the Hockey World League in 2017.

The Black Sticks Men's Development Squad features several experienced players who will be looking to take their opportunities and press for selection in the National Team in the lead up to the Olympic Games. Hayden Phillips with 89 caps will be desperate to push his case as Darren Smith looks to narrow his side down ahead of Tokyo 2020. Sam Hiha, Tim Neild and Benji Edwards are the uncapped players in the Men's squad. Both Neild and Edwards were part of the 2019 U21 NZ team that contested the Sultan of Johor Cup.

Darren Smith commented on the squad "We wanted to have a squad that had some upward pressure on the national team, we believe the players in this squad are capable of doing this and pushing their case for Olympic Selection".

"The 10 players that have been selected were either recently part of the National Squad or the U21 Johor teams. The players have been selected after some outstanding performances at the 2019 Ford NHL, I am looking forward to working with all of them"

Graham Shaw commented on the youth in the squad "We have been fortunate to name several up and coming players in our squad, the experience that these players will receive in training with the national squad will be valuable in ensuring that we continue to develop world-class players".
2020 Vantage Black Sticks Women's Development Squad
| | | | | | |
| --- | --- | --- | --- | --- | --- |
| SHIRT # | PLAYER NAME | ASSOCIATION | POSITION | AGE | CAPS |
| - | Jessie Anderson | Canterbury | Midfield / Striker | 21 | 2 |
| 3 | Leah Butt | Canterbury | Defender | 23 | 2 |
| 29 | Madi Doar | Auckland | Midfield / Striker | 20 | 31 |
| - | Maddie Dowe | Auckland | Defender | 22 | 8 |
| - | Ella Hyatt-Brown | North Harbour | Defender / Midfield | 22 | - |
| 7 | Kate Ivory | North Harbour | Defender | 20 | - |
| - | Tyler Lench | Auckland | Striker | 22 | - |
| 34 | Hope Ralph | Taranaki | Striker | 19 | - |
| - | Catherine Tinning | Canterbury | Midfield / Striker | 23 | 4 |
| - | Tayla White | Auckland | Midfield | 23 | - |
2020 Vantage Black Sticks Men's Development Squad
| | | | | | |
| --- | --- | --- | --- | --- | --- |
| SHIRT # | PLAYER NAME | ASSOCIATION | POSITION | AGE | CAPS |
| - | George Connell | Canterbury | Defender | 29 | 6 |
| 1 | Dominic Dixon | Hawkes Bay | Goalkeeper | 23 | 3 |
| - | Benji Edwards | North Harbour | Defender | 21 | - |
| 26 | Xavier Guy | North Harbour | Defender/Midfield | 21 | 2 |
| - | Sam Hiha | Hawkes Bay | Striker | 22 | - |
| 5 | Harry Miskimmin | Wellington | Defender/Midfielder | 25 | 56 |
| - | Tim Neild | Waikato | Midfield | 21 | - |
| 28 | Dominic Newman | Canterbury | Striker | 23 | 56 |
| 31 | Hayden Phillips | Horowhenua | Midfield/Striker | 21 | 89 |
| 32 | Mackenzie Wilcox | Poverty Bay | Midfield/Striker | 23 | 28 |
Hockey New Zealand Media release


---

Shona McCallin: The GB hockey star on her long battle with concussion

Exclusive interview: An innocuous shoulder to the side of her head left McCallin dazed, and what followed was a debilitating brain injury which left her housebound and fearing for her career

Lawrence Ostlere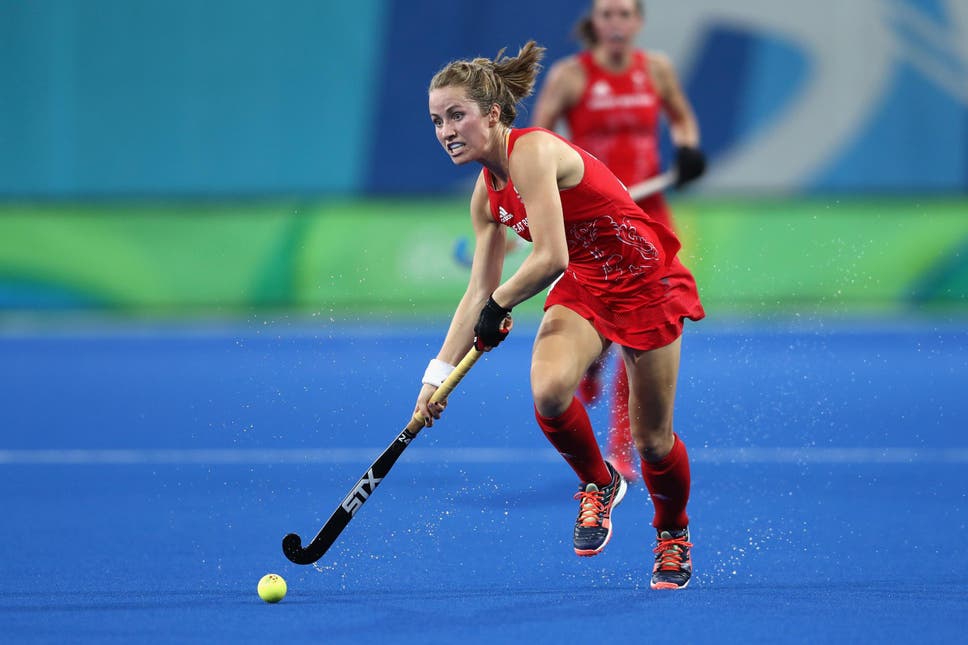 Shona McCallin in action during the Rio Olympics in 2016 ( Getty )

The world of sport is beginning its own age of enlightenment when it comes to the dangers of concussion. It is a brain injury with a range of symptoms which can often go undetected, and we are still figuring out exactly how to manage its potential for harm. Rugby and the NFL are two sports which have drawn most of the focus while football continues to wrestle with the long-term impacts of heading a ball, but the reality is that no game is immune from concussion. Anyone, at any level, can get unlucky. 

Olympic hockey gold medallist Shona McCallin was unluckier than most. McCallin was playing for Great Britain in Argentina last year when an innocuous shoulder to the side of her head left her dazed. "It got me in the wrong place, with a rotational aspect and I wasn't prepared for it," McCallin tells The Independent. "It was just an unlucky combination of all of those things."

GB's medical staff identified the signs and removed her from the action, and over the coming days McCallin began to recover her senses. But on the flight back to the UK her symptoms reappeared, and worsened once she was home. She suffered near constant headaches and her left eye quickly became tired and was highly sensitive to light. She went for brain scans in London where doctors discovered damage to the vestibular system, the part of the brain responsible for processing movement and motion.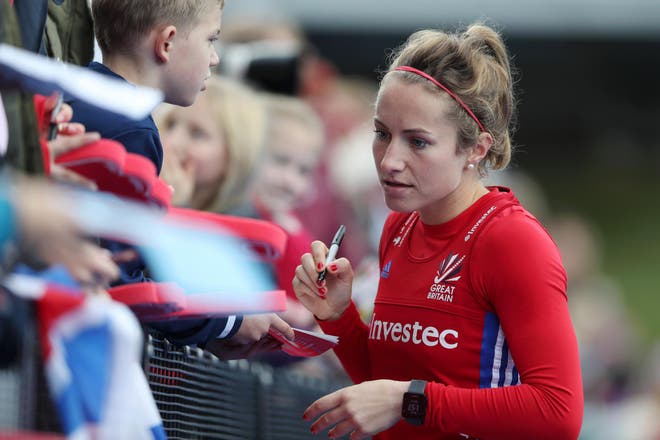 Shona McCallin signs autographs for hockey fans earlier this month (Getty)

What followed were months of difficult rehabilitation. Just as detecting concussion can be a challenge, identifying the right treatment for each individual case can be a minefield. McCallin's was a story of trial and error: one day she would try a treatment and see how she felt, how her body and brain reacted. Some things eased her symptoms, some made them worse, and so the result was not so much a steady climb back to health as a frustrating rollercoaster ride.

"At the start I could only do static exercises, so the exercise bike for example, and I had to keep heart rate at 60-70% of maximum," says McCallin. "The GB physios worked on my neck and then it was retraining my vestibular system with the help of a specialist therapist. We figured out that the headaches stemmed from my eyes, so the exercises were for my eyes to retrain the system. It was a combination of re-learning eye movements and neck movements with medication."

The therapy itself was draining, both on the brain's function and on McCallin's deep reserves of willpower. "It was monotonous. I'd be set three exercises per day, so one could be to hold my thumb out in front of my face and then move my head from side to side while keeping my eyes on it, or one could be moving an object from left to right 20 times and keeping my focus. It was super boring, I'm not going to lie, and after going five months with headaches every day I wondered if I'd ever get out of it. There were times when I thought I couldn't do it any more. I wasn't making progress, I was missing out on major competitions, I had no motivation to get back playing hockey because I was just so fed up with the headaches. There were times when it was really tough."

McCallin's whole life was turned upside down and at its worst she struggled to leave the house. Crucial to her recovery was finding the small things that she could do each day, that gave her some relief. "It was about trying to find some joy, so I liked going out walking and listening to podcasts. I did a lot of that. Later I was sleeping and eating well which really helped. It was very rare that I was able to socialise, I had to cancel on friends so many times because I wasn't feeling right and couldn't go out which was hard, but when I was able to socialise with one or two friends I did that too."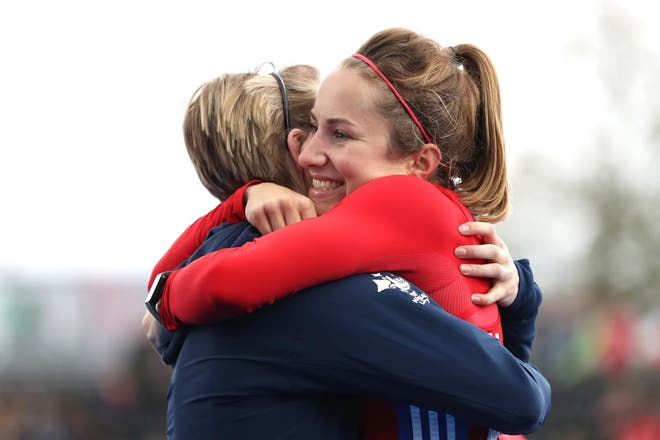 Shona McCallin celebrates GB's qualification for the Tokyo Olympic Games (Getty )

Gradually McCallin made progress – two steps forward, one step back – and eventually she not only made a full recovery but was back playing hockey, 17 months after that trip to Argentina. Earlier this month she was part of the GB team which qualified for the Olympic Games in Tokyo next summer, where they will go to defend their title. It was the culmination of a journey McCallin wished she'd never had to take, but which has made her appreciate the game in a whole new light.

"Qualifying was super special for the whole team and staff, but I took extra pride. It was a little bit emotional being back out there. If you'd rewound a year there were thoughts in my head that I'd never play for GB again. Moments like that force you to reflect on your journey and everything you've been through."

Independent


---

'Female coaches can break into men's game,' says Buckingham's Zak Jones

Rod Gilmour



Buckingham Ladies are bucking the trend as a small club  Credit: Simon Parker

Buckingham coach Zak Jones says the growth of female hockey coaches at the top of the domestic scene is healthy for the sport and it won't be long before more women are making inroads into the men's game.

As the outdoor season reaches the winter break, three of the top four clubs in the Investec Premier Division are coached by women, with half of the 10 sides in the top flight coached by men. However, the last club to become league champions with a woman at the helm came in 2009 when Tina Cullen took Bowdon to the title.

Hampstead & Westminster's joint coaches Kate Richardson-Walsh and Sarah Kelleher are currently the nearest challengers to Brett Garrard's all-conquering Surbiton, with the perennial champions six points clear at the top.

Jen Wilson, who took over from Gordon Shepherd as Scotland women's coach last year, has also taken the Blue Sticks back to Europe's top tier this summer, with the squad nominated for several team of the year awards in recent weeks.

"We are pretty good with being inclusive and better than other sports," said Jones. "We are starting to see and it won't be long before they [women coaches] can transfer their skills across into the men's game.

"Technically the game is similar and tactically there are aspects which are different but if you have the knowledge you can transfer it easily. Quality players like Kate and Jen understand the game and it will be no surprise to me that they can transfer the skills across the genders."

After a memorable year overseeing Wales men, Jones was nominated in the High Performance Coach of the Year category at last week's UK Coaching Awards, which was won by swimming's Mel Marshall, who has taken Adam Peaty to unprecedented heights.

Jones has been coach of Buckingham for 15 years but now senses a changing of the guard. He added: "It's really healthy for the sport and talking to female players who have been keen coaches on the lower pathway, they have often been frustrated at lack of opportunities in the past but that is definitely changing for the better."

When Kelleher and Richardson-Walsh took H&W up from the Investec Women's Conference East last season, less than half of the 10 clubs had female head coaches.

"It's the same in all sectors; in business and all different sports," Richardson-Walsh has said. "There are aspects which need to be looked at. Part of it is role modelling. If you don't see it as a viable option, if you don't see other people doing it, you don't ever consider it as an option."

Meanwhile Wilson, who has previously coached Ashford Kent men's side and is currently player-coach at Sevenoaks ladies, is enthused for the future. The South African said: "Beforehand, it wasn't even considered but now it's not a question of gender but of ability wise and can they cope with it. That's superb to see."

Jones bucks the trend

He has taken Buckingham from the lows of Middx, Berks, Bucks & Oxon Division 3 to the highs of the league play-offs.

On Saturday, Natasha Jones, joint top scorer last season, notched a clinical penalty corner double to earn Buckingham a 3-2 home win against Bowdon. A win over Holcombe this weekend will take Jones' side into the top four before their winter break.

Yet, as Buckingham continues to punch above its weight, the club is in tune with the off-pitch challenges. So much so that a recent club review saw officials mull options of potential mergers.

"There have been discussions with the challenges of being a smaller club and everything else that is on the offer," said the Welshman. "Is that a route for survival long term and whether it's sustainable for us as a small club? The preference would be to stay as we are and grow the junior programme."

The club, which plays at Stowe School, has been forced to pull its third XI this season and depend largely on junior players. Buckingham had been in talks to share a home and clubhouse with a local state school a few seasons ago before a 3G pitch - unsuitable for hockey - was laid.

Axed GB duo reap club benefits



Suzy Petty admitted to trying to beat an eating disorder that she had "on and off" for the last decade Credit:  Lintao Zhang/Getty Images AsiaPac

Suzy Petty and Erica Sanders were both dropped from the Great Britain women's central programme last month. It is now understood that Petty, who has over 50 international caps, is speaking to legal representatives over last month's decision by GB Hockey.

In October, Petty admitted to trying to beat an eating disorder that she had "on and off" for the last decade as she bid to reach full fitness ahead of GB testing to combat the Tokyo heat. On Saturday, she was part of Wimbledon's squad which scored a 10th successive win in the Investec Women's Division 1 South. A 7-0 victory over Sevenoaks saw Crista Cullen, Fiona Semple and Anna Toman all net twice each.

Sanders, a 22-year-old talent who only made her GB debut last November, scored for Surbiton in their 3-1 victory over Beeston. Surbiton are the only undefeated club in the women's top flight, while Surbiton men are also unbeaten, having already qualified for the season-ending play-off finals.

Meanwhile, East Grinstead forward Sophie Bray recorded successive hat-tricks during a convincing 4-0 win over Holcombe.

Investec Women's Premier Division results

Buckingham 3 Bowdon 2
Beeston 1 Surbiton 3
Loughborough Students 2
Clifton Robinsons 2
University of Birmingham 1 Hampstead & Westminster 3
East Grinstead 4 Holcombe 0

What's on this weekend

Sunday
Holcombe v Buckingham, 2pm
(TBC) Bowdon v Buckingham

The Telegraph


---

Best yet to come, champs Butali warn opponents

By AYUMBA AYODI



Butali Sugar Warriors hockey team captain Kennedy Nyongesa (centre) leads teammates in celebrating winning Kenya Hockey Union men Premier League trophy on December 1, 2019 at City Park Stadium. PHOTO | CHRIS OMOLLO | NATION MEDIA GROUP

Kenya men's hockey Premier League champions Butali Sugar Warriors are planning recruitment especially in the midfield ahead of the new season as they warned opponents to brace up for even tougher battle.

Butali Sugar Warriors for the second time won the league unbeaten, chalking 15 wins and three draws for their total haul of 41 points.

Wazalendo who had their best run in the league, finished second with 36 points draw from 11 win, three draws and for defeats.

The first time the club won the league title unbeaten was in 2014. It was the first season they had taken up a new name, rebranding from Kisumu Simba Union to Butali Sugar, complete with a new sponsor.

The only other team that had won the league unbeaten and on several occasions was the defunct Kenya Armed Forces in 1998.

Butali Sugar's team manager, Kamal Sembi, who celebrated the team's fourth league title success this year, has said the best is yet to come from his side.

"I congratulate all the players and coaching staff of Butali Warriors on successfully defending their title. Clinching the crown unbeaten is no mean achievement," Kamal said.

"Their hard work, dedication and focus made the impossible possible."

"We scored the most goals (50) and conceded the least (11) but we want a more vibrant midfield and tight defence hence our main focus of recruitment next season," explained Kamal. "We kept the bar high, despite the formidable challenge and opposition from our worthy opponents."

Kamal also took time to thank the team's sponsors, Butali Sugar Mills, saying that the company has proven its love for sports in the country despite the hard financial times being experience in the country.

SUPPORT AND LEADERSHIP

"Butali Sugar Mills and the Board of Directors, led by Sanjay Patel, have always stood by the team. They have selflessly given us full support and the opportunity to play the game that we love," Kamal told Nation Sport on Monday.

He paid tribute to his captain Ken Nyongesa for his fantastic leadership and commitment.

Kamal regretted after his team failed to honour the Africa Club Championships for the second time but said better moments lie ahead for the club.

"We hope to represent the country next year and his depends on availability of sponsorship," said Kamal.

Kamal commended Kenya Hockey Union (KHU) for a well organised league but pointed out that the league can be made better by having fewer league matches and more tournament-based events.

"We need to finish the league two months before the end of the year so that teams can take stock and have better pre-season training," said Kamal, adding that umpiring and pitched still remained areas of major concern.

"Only a handful of umpires can handled matches satisfactorily right from the lower leagues to the premier. KHU really need to invest in their training because the game will not improve without competent umpires," said Kamal, adding that KHU should not only focus on the state of City Park Stadium but also other pitches that host league matches across the country.

"Some venues are not fit for matches at all and these has seen quality teams suffering."

Daily Nation


---

Early Christmas gifts for Greece and Slovenia




Greece and Slovenia are two nations where hockey is growing in both participation numbers and national profile. Now a generous gesture by one of the giants of European Hockey has given yet another boost to the sport in these two countries.

It was just two years ago that Slovenia women fielded a team for the first time in 12 years at the EuroHockey Championship III while, in Greece, hockey is growing from the grass roots up through school-based programmes.

The FIH Targeted Assistance Programme (TAP) has been instrumental in hockey development in both countries. Driven by the European Hockey Federation, the  national hockey associations of Slovenia and Greece, and supported by the FIH, coach development and youth development programmes have been pushing the sport into the limelight. In 2018, for example, the Greek Hockey Federation benefitted from an EHF organised FIH Academy Level 1 Coaching Course.

Now one of the major players on the European and international hockey scene have also joined in the drive to promote the sport in these two countries. The Belgium Hockey Federation, whose men's team won the Odisha Men's Hockey World Cup in 2018, plus the Belfius EuroHockey Championships in 2019  has offered kit and equipment for youngsters on the development programmes.

The kit has become available as a result of a change in sponsor for the national senior and junior sides, and so a massive recycling programme has begun.




The first donation took place at the conclusion of a junior hockey tournament, run by the Hellenic Hockey Federation. Polo shirts, donated by the Belgium Hockey Federation, were given to all the participants. Needless to say, the kit was received enthusiastically by the young Greek players.

"This was a sound plus [conclusion] to the tournament that was very much appreciated by the young athletes, the parents and the coaches of the academies," said Jorgos Dramitinos, of the Greek Hockey Federation.

Dramitinos, who is is heading the drive for more coaches and young people to be involved in hockey in Greece, added: "We once more would like to thank Belgian Hockey for the generous donation that will remind forever to the kids, their competitions in hockey, and, of course you, that decided to deliver to Greece."

A donation to the Slovenian hockey players was made on 1 December during a hockey festival held at Murska Sobota School in Ljubljana.

The festival was organised by a team of FIH Academy Level 1 coaches who recently received their certificates.

General Secretary of Slovenian Hockey Sanja Kropec said: "This is huge – thank you very much once again to all the organisations involved in supporting us."

The European Hockey Federation has been running a 'Give and Get' campaign for a number of years now and alongside the FIH's slogan #GiftOfHockey gaining momentum, this is a perfect example of how the hockey community can come together to support the growth of the sport.

Speaking about the initiative and the growth of hockey in Greece and Slovenia, President of the EHF, Marijke Fleuren says: "Gratefulness is the word that comes to me, realising what it means to Greece and Slovenia to receive such a gift. Gratefulness this time to the Belgian Hockey Federation for their generosity to others. Real champions."

#Hockey4Life

FIH site


---

New FIH Safeguarding Policy raises the bar when it comes to welfare within hockey




It should be a given fact that everyone involved in hockey, whether as a player, coach or official, should be able to enjoy the sport in a safe and respectful environment. Our stance on equality is ingrained in all that we do as a hockey community and now, a new safeguarding policy is ensuring that the value of respect towards others is also embedded in our sport's culture.

Through conversations with our National Associations, other International Sports Federations and the International Olympic Committee (IOC), the FIH Governance Panel has produced a standalone Safeguarding Policy that will protect all those involved in the game, allowing them to participate in the sport in an environment that is free of harassment and abuse.

In addition to the Safeguarding Policy, and placing the FIH at the forefront of promoting respect, honesty and fair play is FIH's Integrity Code, which provides a framework for clear integrity standards to prohibit conduct that might undermine public confidence in the integrity of hockey and provide a fair and even playing field for all athletes, umpires and officials. The Integrity Code applies equally to FIH staff and Board members, making it a code whose reach extends on and off the field of play.

FIH's commitment to promoting a safe environment for all its members is enshrined in the Integrity Code: "Safeguarding the dignity of the individual is fundamental. All forms of harassment, including physical, verbal, mental or sexual, are prohibited." The Safeguarding Policy underpins the Integrity Code by defining harassment and abuse and providing a guide to reporting and managing incidents that come into these categories.

Work on the Safeguarding Policy began in 2018 with the view to creating a policy to protect the welfare of everyone involved in the game – athletes, coaches, umpires, volunteers and officials – from any harassment or abuse but also to create role models within the game. This is very much in line with recommendations from the IOC and the work in this area by other International Sports Federations.

Speaking about the new policy, Netherlands' superstar Rogier Hofman, silver medallist at the London 2012 Olympic games and co-chair of the FIH Athletes Committee says: "The creation of a new Safeguarding Policy can only be a good thing for everyone involved in hockey. No-one within the game should suffer harassment and abuse from any quarter, so it is reassuring that the FIH is leading from the front and addressing this issue in such a proactive way."

The safeguarding policy was approved by the FIH Executive Board in November. The next stage is to appoint a Safeguarding Officer and then to spread the knowledge about the policy to the national associations.

The Safeguarding Policy will be monitored by FIH's Legal team and the Integrity Unit will deal with each case, to assess any violations. Any issues will also involve liaison with the relevant National Associations and, if necessary, involve local authorities.

FIH CEO Thierry Weil says: "The Governance Panel has worked incredibly hard to get this policy in place. It has taken a lot of work, both as a team and in collaboration with many outside agencies. They are to be congratulated on producing a workable policy that is easy to understand, has clear lines of responsibility and, importantly, will help to consolidate our position as a leading federation when it comes to being a clean, honest and inclusive sport."

Links:

Integrity Code

http://fih.ch/media/12943893/2018-01-15-final-approved-fih-integrity-code.pdf

 Safeguarding Policy

http://fih.ch/inside-fih/our-official-documents/fih-safeguarding-policy/

#SportsGovernance

FIH site


---

Malaysian Hockey legend Liew Khiam Hon overcame epilepsy to become a star

Kevin Davasagayam



Liew with his teammates and officials in the 70s.  Sunpix by the Asyraf Rasid

PETALING JAYA: Being diagnosed with epilepsy at a young age did not stop Liew Khiam Hon from realising his dream of representing the nation in hockey.

"I was sick with epilepsy since young and I would be lying if I said I wasn't scared of having the fits," said Liew, 67.

He was part of the legendary hockey team which played in the 1975 men's hockey World Cup, hosted by Malaysia – remembered as the one where Malaysia secured fourth place, beating giants like Holland in the process.

The Penang-born Liew said he was more of a football player in his younger days.

"I remember I was shocked at how fluid I was with the hockey stick when I played my first game at my workplace in Prai. I was working for the National Electricity Board (now known as Tenaga Nasional Bhd) then.

"I remember they wanted me to play football at first but later they said it would be better if I move into hockey as I was much better at it apparently," Liew told theSun after receiving his membership card from the National Athletic Welfare Foundation (Yakeb).

Yakeb membership entitles members to Class-2 ward facilities at government hospitals and medical fee exemption, among others. Liew said from then on, it was hockey for him.

He played alongside Wong Choon Hin, who was the team captain, forward Avtar Singh Gill, and others under the then Malaysian Hockey Federation led by "the father of Malaysian hockey" – the late Sultan Azlan Shah.

Liew said the Sultan was a humble person and often mingled with the players easily.

"He would stop and talk to me when he passes by sometimes. It was more than you can expect as he was in a very high post at the time.

"I remember seeing him from a distance at a mall after I retired from hockey. I felt shy to approach him but he saw me and came over to speak with me," Liew said.

On his most memorable moment, Liew said it was one that was scary and always etched in his mind.

"I was walking home one day, and this black dog kept following me. When I finally turned back and looked at it, it collapsed into a fit. Its eyes were rolling and foam started coming out of its mouth. That was a reminder for me of my own condition. I realised then that health is bigger than wealth," said Liew.

Nowadays, Liew spends time with his wife and visits the needy in his housing area and also helps with their church's physiotherapy sessions.

The Sun Daily