All the news for Friday 5 October 2018

2018 Indoor Test Matches: RSA v NAM (W)
Durban

4 Oct 2018 RSA v NAM 2 - 1 (1 - 0)

FIH Match Centre


---

Under starters orders; here's how the four EHL ROUND1 groups shape up



©: Frank Uijlenbroek / World Sport Pics

With EHL ROUND1 hitting the turf at the Pau Negre Stadium on Friday, we take a look at how each group is shaping up for the competition!

Pool A: HC Oranje-Rood (NED), Grange (SCO), SV Arminen (AUT)
HC Oranje-Rood go into Pool A as the overwhelming favourites as they bring their star-studded line-up to Barcelona to try and get the best of SV Arminen and Scotland's Grange.

The Eindhoven club feature a number of the players that won the EHL title in 2015 – then as Oranje-Zwart – including 2015 FIH Player of the Year Rob van der Horst, Bob de Voogd, Muhammad Rizwan, Rashid Mehmood, Thomas Briels and captain Mink van der Weerden.

Added to the mix are Dutch keeper Pirmin Blaak and the silky skills of Austrian midfielder Benjamin Stanzl. It is the backbone of a very strong team, one which is currently sitting second in the Dutch Hoofdklasse with five wins and two draws from eight games.

Stanzl knows Arminen well having previously played with Post in his Austrian homeland before going on to win the EHL with Harvestehuder THC. The two clubs have met before, a 2-0 win over Oranje-Zwart in 2015 with van der Weerden scoring a last minute goal to make the game safe.

The Barcelona venue, though, is one that Arminen have good memories of, eliminating Atletic Terrassa and Kelburne in 2014's ROUND1. Robert and Alexander Bele, Sebastian Eitenberger and goalkeeper Mateusz Szymczyk give them a strong spine to the team. They have five wins from six in the Austrian league so far this season.

Grange, meanwhile, are looking for their first win in an EHL competition in their fourth campaign. Former GB player Dan Coultas is not yet back in action after injury but they do have Scottish stars Cammie Fraser, Robbie Shepherdson and Duncan Riddell in the mix.

They won the EuroHockey Trophy in June to earn Scotland an extra ticket to the EHL, one which they were only too happy to collect.

Pool B: Mannheimer HC (GER), Dinamo Elektrostal (RUS), Wimbledon (ENG)
Mannheimer HC, Wimbledon and Dinamo Elektrostal make up an attractive looking Pool B with each side confident they can make an impact.

Mannheim and Wimbledon are meeting for the second time in the competition with the English club edging their meeting in the KO8 two seasons ago via a shoot-out. As such, their meeting is a potential classic.

The Germans have ace drag-flicker Gonzalo Peillat in their armory along fellow Argentina gun Lucas Vila while they have added strong young German talents like Linus Muller (from Dusseldorf) and Jon Mechtold (Nurmburg) as well as Canadian international Gabriel Ho-Garcia to their line-up.

They are second in the German league after eight games, drawing their most recent tie with Club an der Alster 1-1 last Sunday.

Wimbledon's side continues to have a healthy international presence with Henry Weir, James Bailey, Phillip Roper and Ian Sloan ruling the roost. Simon Mantell has retired while Johnny Kinder has moved to Club de Campo while Nat Stewart and Phil Ball have also moved on while Jack Waller has joined.

Elektrostal are coming into the business end of their Russian season which they led for a long time. However, two losses to Dinamo Kazan have seen them drop to second place in the standings with two weeks to go in the regular season.

Nonetheless, that greater match practice will serve them well, as evidenced last year when they went close to eliminating Uhlenhorst Mulheim. Against the Germans, they led until four minutes from the end before Thilo Stralkowski notched the vital goal. Georgii Arusiia leads the line really well while Evgeny Artemov has also been banging in the goals. The 35-year-old goalkeeper Roman Rogov captains the team.

Pool C: Royal Leopold (BEL), WKS Grunwald Poznan (POL), HC Minsk (BLR)
Royal Leopold are the clear favourites in Pool C in what is the Belgian club's fourth EHL appearance but they will hope to avoid the fate that befell them two years ago when they were eliminated in the group stages in Banbridge.

They have had a mixed bag of results but did hit form with a reassuring 5-1 win over Daring to close out their EHL preparations. Arthur Verdussen captains the side with Dorian Thiery, Manu Brunet and Dimitri Cuvelier their beating heart while Nico Poncelet offers great pace on the overlap.

They come up against newcomers HC Minsk and the competition's most experienced side WKS Grunwald Poznan.

The Polish king-pins completed their 22nd national title last season with a 2-0 final win over KS Pomorzanin Torun to continue their record in the EHL.

They are one of just two clubs – along with Russia's Dinamo Kazan – to take part in every season since the very first edition of the tournament way back in 2007/08 while Tomasz Dutkiewicz is among the top ten highest scorers in EHL history with 20 goals.

Mariusz Chyla has retired, meaning they have six players left who have played in every EHL season. Indeed, Artur Mikula is so experienced that he played in the 2000 Olympic Games.

Dominik Kotulski moved to Cartouche in the Netherlands but Under-21 Mikolaj Glowacki has arrived along with international goalkeeper Rafal Banaszak.

Minsk, meanwhile, qualified for an EHL debut next October at ROUND1 in Barcelona following their success in the Belarus championships, combined with their EuroHockey Club Trophy performance.

They do have some EHL experience with Tsimur Tsimashkou and Aliaksandr Hancharou playing in ROUND1 with Stroitel Brest when they came up against FIH World Player of the Year Jamie Dwyer, Teun de Nooijer, Ronald Brouwer, Rogier Hofman and so on.

They lost 12-0 to the Dutch side and then 7-2 against Reading – Hancharou scoring a goal in that tie. Tsimashkou also lined out for Dinamo Kazan when they reached the KO16 while Ukraine duo Dmtryo Luppa and Iaroslav Hordey played for Olympia Kolos Sekvoia, meaning there is only a smattering of knowledge of this level.

Pool D: Junior FC (ESP), Racing Club de France (FRA), Three Rock Rovers (IRL)
Junior FC – home nearby Sant Cugat – will hope their fans will make the short journey to Barcelona's Pau Negre to support their team in what will be the first EHL campaign for the club.

Last year was a big breakthrough for them, fighting their way into top four and then into the Spanish final, breaching the usual dominance of Real Club de Polo, Atletic, Club Egara and Club de Campo.

They have done so with a mixture of rising talent like Marc Serrahima and Marc Perellon – who is injured this week – and experienced guys like Gaby Dabanch and Spanish captain Sergi Enrique. Dabanch holds the record of most goals in an EHL game, scoring seven against SG Amsicora when with Royal Leopold, and is in the top five all-time EHL goalscorers.

Other experienced EHL players have joined them including Oriol Malgosa and Frank di Mercurio. This season has seen them struggle in initial games against FC Barcelona, CD and Atletic Terrassa but they did win against Egara last weekend to bare their teeth.

Irish champions Three Rock Rovers are contesting their third EHL season and they arrive with a large portion of the panel that played in the KO16 at Easter. Mark Samuel has moved to UCD and Peter Blakeney has taken a break with Mark English coming in from Railway Union, scoring twice since his move, and Scottish Under-21 Jack McAlister joining.

They have played just two games in Irish competition, winning one and losing the other to a last minute Banbridge goal. They do have a strong representation in the Irish senior squad named by Alexander Cox with Olympian Mitch Darling joined by Ben Walker, Luke Madeley, Jamie Carr and Daragh Walsh.

The Dubliners won six trophies in total last season, including the Irish Champions Trophy, Senior Cup, National Indoor Trophy and EuroHockey Indoor Challenge II as well as two regional titles.

And they will meet an old friend when they play Racing Club de France for whom former Rover Ali Haughton will be one of their most experienced performers, having played in the 2008/09 EHL season.

He is in his second season with Racing but could return to Three Rock later this season when his time in Paris comes to an end. Otherwise, Racing have a lot of changes to their line-up with goalkeeper Corentin Saunier now with Schaerweijde in the Netherlands, Antoine Ferec with Oree in Belgium and Francois Scheefer moving back to Bordeaux.

Injuries to Jean-Laurent Kieffer, Simon Martin-Brisac and Hugo Galipo mean they have lots of new faces for this tournament. They have started the French league with two wins and two losses, most recently a 7-2 a setback against CA Montrouge.

Euro Hockey League media release


---

Wimbledon ready for EHL challenge



Wimbledon huddle

Wimbledon play in the Euro Hockey League Round 1 this weekend in Barcelona, Spain.

Despite opening their Premier Division campaign with two tough losses to Surbiton and Hampstead & Westminster, Wimbledon know they need to make the most of their chances over the weekend.

"It has been a challenging start to the season, we have had a few injuries and some players stepping back from playing. But playing Hampstead last weekend we played well and it was very close, it was just one of those games," said England, GB and Wimbledon defender Mikey Hoare.

"If we can go out there and play like we did last weekend, but being more clinical and finishing our chances, we will be in a good position. We have a few new guys join the side and it will be their first experience of EHL but the majority of the team have played at an array of levels of this competition so will be confident in this environment. We need to make sure us experienced players step up."

They will open their campaign this Friday as they take on Russian side Dinamo Elektrostal, who finished second in their domestic league earning them their sixth spot in the EHL Round 1.

On Sunday, The Wombles take on German side Mannheimer HC, a side they who knocked out in 2016/17 on a penalty shoot out to earn the English side a spot in the KO4. The German side earned their first round place during the league play-offs, having finished third last season. One player to watch will be Argentinian star Gonzalo Peillat, who is likely be clinical from penalty corner for the German side.

Fixtures
Friday 5 October
6pm v Dinamo Elektrostal

Sunday 7 October
2pm v Mannheimer HC

Watch Wimbledon this weekend in the EHL via their stream here.

England Hockey Board Media release


---

Wimbledon turn to wise heads for Euro Hockey League campaign

By The Hockey Paper




Wimbledon will aim to kick start their season in Europe this weekend after another slow start to the domestic campaign.

Beaten by London opposition in their opening two games, Wimbledon head to the Euro Hockey League in Barcelona for two pivotal games in their quest to qualify for the last 16.

Wimbledon, beaten by last season's winners HC Bloemendaal, will line up with 12 sides at the Pau Negre Stadium aiming for knock out berths.

Wimbledon take on Russian side Dinamo Elektrostal first before a potential firecracker against Mannheimer HC of Germany.

Wimbledon's Mikey Hoare said: "We have a few new guys join the side and it will be their first experience of EHL but the majority of the team have played at an array of levels of this competition so will be confident in this environment.

"We need to make sure us experienced players step up."

Spanish side Junior FC will be looking to delight their local fans a year after their 100th birthday.

They are in what looks to be a cracking group with Irish champions Three Rock Rovers and Racing Club de France in Pool D.

Belarus's HC Minsk will play in their first EHL since the club's formation just 10 years ago. They line up in Pool C against the most experienced side in the EHL, WKS Grunwald Poznan, who are playing in their 12th successive EHL season.

In Pool A, we have former champions HC Oranje-Rood – winning it as Oranje-Zwart in 2015 – in the mix and they will be the side to beat against Scotland's Grange and Austria's SV Arminen.

All games will be streamed on www.eurohockeytv.org

EHL ROUND1 match schedule (Pau Negre Stadium, Barcelona, October 5-7, 2018)

Pool A: HC Oranje-Rood, Grange, SV Arminen
Pool B: Mannheimer HC, Wimbledon, Dinamo Elektrostal
Pool C: Royal Leopold, HC Minsk, WKS Grunwald Poznan
Pool D: Junior FC, Racing Club de France, Three Rock Rovers

The Hockey Paper


---

Rovers looking to hit the ground running in Barcelona



Daragh Walsh in EHL action against Saint Germain last Easter in Rotterdam. Pic: Frank Uijlenbroek/World Sport Pics

Three Rock Rovers are looking to hit the ground running in Barcelona at EHL ROUND1 after a short run-in of domestic matches in preparation for their games with Racing Club de France and Spain's Junior FC.

They started their season two weeks ago with a dramatic 4-3 loss to Banbridge to a last-second goal before bouncing back to beat YMCA 3-1 last Saturday.

For Irish international midfielder Daragh Walsh, he says they would have preferred some more game-time but is reasonably content with their form.

"It's obviously difficult preparing for a big tournament like this so early in the season," he told the EHL website.

"Just two games in, we've had a mixed bag of results. Overall, I think we've been playing quite well and training at a very competitive level. We felt we played some very good hockey in our opening loss against Banbridge but that our own mistakes really cost us.

"Thankfully we were able to put in a strong performance last week vs YMCA to bring a win into this weekend."

It will be their second EHL campaign of 2018 having narrowly lost to Saint Germain at the KO16 before playing out a crazy 20-10 result in the ranking match against Dragons.

For that tie, food-poisoning spread through the side but they did rally to score five field goals to bring up their total of 10 under the field-goal counting double rules – now thankfully removed.

"Dragons was a bit of a mad one," Walsh admits. "We knew obviously it would be an extremely tough game against such strong opposition and only having 10 or so healthy players didn't help the cause.

"It turned into a bit of a chasing the ball exercise at times. The game finished like a bit of a rugby score line which didn't flatter us either but, to be honest, I think a couple of our goals were two point corners so it probably helped! However, I'm personally glad that the rule has reverted back to normal for this season."

As for their EHL opponents, they have a reasonable amount of knowledge on their opponents.

"We know a bit about our opposition so far and know both games will be very tough tests. We know Racing have lots of EHL experience and will be a tough team to beat.

"It will be good to face past teammate Ali Haughton also! From what we've seen of Junior they look to play a lot of aggressive, direct hockey which we'll need to be wary of."

Racing come into the tie off the back of a 7-2 loss to CA Montrouge in the French league. It follows the departures of players like Antoine Ferec (Oree, Belgium) and goalkeeper Corentin Saunier (Schaerweijde, the Netherlands) while French internationals Jean-Laurent Kieffer and Simon Martin-Brisac are injured.

It means they will not be quite the force that eliminated Banbridge two year ago in the KO16 in a shoot-out and so is certainly one to target.

Junior, meanwhile, are the clear favourites with Gaby Dabanch an EHL legend, a winner with Oranje-Zwart in 2015 and the fifth highest scorer in the competition. He also netted seven times in one game against SG Amsicora while in Royal Leopold colours.

The Spanish side also feature Sergi Enrique, the national captain, Argentine player Mauro Coria and Marc Serrahima but rising star Marc Perellon is out having sustained a cruciate knee ligament injury.

The latter game takes place on Saturday with Junior hoping for a big local crowd to make the short hop from Sant Cugat to the Pau Negre Stadium in Barcelona.

Euro Hockey League, ROUND1 (Irish times):
Friday, October 5: Three Rock Rovers v Racing Club de France, 2.45pm, Barcelona
Saturday, October 6: Three Rock Rovers v Junior FC, 1.45pm, Barcelona

The Hook


---

Grange men return to the EHL




Grange men will make their first venture into the Euro Hockey League (EHL) in three years and it is certainly an exciting challenge ahead for the Edinburgh side; they are paired with SV Arminen (Austria) and Oranje-Rood (Netherlands) in the first round in Barcelona, and only the top team moves on to the knock-out stages of the competition.

David Knipe, Grange`s coach, is as always pragmatic about the occasion. "If we get anything out of the games it will be a success," he said.

On the opposition, Knipe said: "Arminen are a very good side. They are filled with Austrian internationalists, so are very experienced. It will be a really tough battle.

"Everybody knows how good Oranje-Rood are, so this is just a fantastic chance for the players to compete against the best and see what it looks like."

Knipe has confirmed an almost full squad, only set piece expert Dan Coultas is not ready for the fray, but Scotland players Cammie Fraser, Duncan Riddell and Robbie Shepherdson will be there.

Also Grange will have new recruits Dylan Bean from Australia and Austrian Clemens Rusnjak, presumably he will have the low down on the opponents.

But Grange have had recent success on the Continent, last year they won the European Club Trophy in Vienna which secured their promotion to the top flight.

Scottish Hockey Union media release


---

Canada sets sight on podium finish at the 2018 Youth Olympic Games in Buenos Aries, Argentina



Photo: Joel Marklund for IOC/OIS

It was six months ago that the Canadian U18 Men's team was sitting in the hot bleachers in Guadalajara, Mexico watching the Youth Pan-Am gold-medal match between Mexico and Argentina. Canada had punched their ticket to the Youth Olympics, but according to Head Coach Geoff Matthews, the team wanted to be in that final, the team wanted to win.

It is now six months later and Canada's Youth Olympic team is on the ground in Buenos Aires and the competition is only days away. As returning silver medallists at this tournament, there is no shortage of expectations of this nine-player squad. But as Matthews indicates, this team has formed its own identity and has set its own expectations.

"We were challenged during the qualification stage and it's been very clear that the guys have all ramped up their training since," Matthews said. "I don't think we feel any additional pressure coming in as returning medalists. We're a completely different team. We've had a very focused approach, we've had a team-first approach and we're confident and excited coming into the tournament."

Matthews, a native to South Africa, moved to Canada six years ago with his wife and son. He is only months away from becoming a Canadian citizen and says Canada feels like home to him. Since moving here, Matthews has become a major contributor in the Canadian field hockey community. He has worked with the senior men's national team as well as the junior programs on top of his role of Technical Director with West Vancouver Field Hockey Club.

"I very much feel like I'm a part of the team here in Canada. I'll always have my roots in South Africa, but Canada is my home now," Matthews said. "I see myself as an honourary Canadian and I'm counting down the days until I receive my full citizenship."

It's not just the athletes who can't wait to get the competition started, Matthews is excited to represent the Red and White on international soil as well. He expects the competition to be fierce, but he knows his team can compete with even the best sides in the world.

"It's an honour to coach a Canadian national team," he said. "We have such a great group here, we're not living in the shadow of any previous Canadian teams. We're going to start games strong, we're going to finish strong and we're going to work to improve every game."

The field hockey competition at the Youth Olympic Games takes the form of Hockey 5s: a fast-paced, high scoring and physical form of field hockey played outdoors on a smaller pitch enclosed by shin-high boards.. Another notable fact about the competition is that games are only 20 minutes long. Matthews has said previously that, because of Canadian affinity with ice hockey and ball hockey, this type of competition suits the Canadian style of play.

A once-in a lifetime experience

More than anything, the Youth Olympic Games is a tremendous opportunity for the athletes and coaches to get experience and exposure on the international stage. Matthews notes that competition environments like this can go a long way setting up young athletes for future careers with the senior national team.

Balraj Panesar and Brandon Pereira are two members of the 2014 YOG team that finished second place in Nanjing, China. Both athletes are now consistently representing Canada on the senior Men's National Team. Pereira looked back on his experience fondly and issued kind parting words for the team.

"Representing Canada in the 2014 Youth Olympics in China was a memory I'll never forget," He said. "Playing the fast paced 'Hockey 5's' game at a multisport tournament was a one of a kind experience. After all the months of dedication to training both on and off the field, the time is finally here. All the best to the boys heading to Argentina to represent Canada at the Youth Olympic Games." – Brandon Pereira

The 12-team men's YOG Hockey 5s competition features Argentina, Australia, Austria, Bangladesh, Canada, India, Kenya, Malaysia, Mexico, Poland, Vanuatu and Zambia. Canada's first game is against Austria on October 7 at 12:30pm local time.

"To play at this competition, in this environment; this is an opportunity of a lifetime for these young men and I know we're going to do the country proud," Matthews said.



The Canadian U18 Youth Olympic Games Team tests out the facilities in Buenos Aires, Argentina. Photo/Provided

Field Hockey Canada media release


---

Malaysia ready for battle

By Jugjet Singh

KUALA LUMPUR: Malaysia played two friendlies leading up to the Sultan of Johor Cup (SOJC), and coach Nor Saiful Zaini said his charges are shaping up well to put up a good fight in the Eighth Edition.

The SOJC will be held at the Taman Daya Stadium in Johor Baru from Saturday onwards, with six teams challenging for the title.

The six are defending champions Britain, Australia, India, New Zealand, Japan and Malaysia.

"We had a final preparation by playing in China against club sides recently, and back home, we lost 1-0 to Australia and held Britain to a scoreless draw (not full matches).

"The team is ready to do battle, as we look to finish higher than the fourth placing achieved last year," said Nor Saiful.

Last year, Malaysia were hammered 4-0 by India in the battle for bronze, while Australia beat Britain 2-0 to take the coveted gold.

Australia juniors coach Ben Bishop said on Hockey Australia's website: "The Sultan of Johor Cup is an excellent junior international tournament that we thrive to compete in each year.

"We have performed well in this tournament since its inception, especially over the last two years by winning gold.

"This year we aim to expose more athletes to the rigours of an international touring opportunity while providing a rewarding and enduring hockey experience."

India coach Jude Felix said on Hockey India's website: "Last year we had taken a fresh team with almost the whole side playing their first international tournament.

"However, as the tournament progressed, I certainly felt that we could have made the final and it was disappointing to end up with a bronze medal.

"However, this time round, while we have ten players playing in an international tournament for the first time, we will be banking on the eight players who have had the experience from the last SOJC as well as having played a fair bit of international matches.

Malaysia will start the tournament by going up against India on Saturday.

New Straits Times


---

Burras' Sultan Of Johor Cup Campaign Starts On Saturday

Ben Somerford




The Burras' Sultan of Johor Cup title defence commences on Saturday when they take on Japan in Johor Bahru, Malaysia, from 8:05pm (AEST).

This year's tournament will run from Saturday 6 October to Saturday 13 October with Australia taking on Malaysia, Great Britain, India, Japan and New Zealand.

Chris O'Reilly will take the reins as coach, taking duty of the side's bid for a third straight title having beaten Great Britain in last year's final 2-0.

Australia has a long history of competing in the annual Sultan of Johor Cup, dating back to 2011.

The Burras are two-time winners, 2016 and 2017, and finished runners-up in 2011.

Stay tuned for more details on how to watch the tournament. Follow @SOJCup on Twitter for updates.

Burras' 2018 Sultan of Johor Cup schedule (all times AEST):
Saturday 6 October 8:05pm - Australia v Japan
Sunday 7 October 10:35pm - Australia v Malaysia
Tuesday 9 October 6:05pm - Australia v Great Britain
Wednesday 10 October 6:05pm - Australia v India
Friday 12 October 10:35pm - Australia v New Zealand
Saturday 13 October - Finals

Burras' 2018 Sultan of Johor Cup team:
Cade Banditt (QLD)
Hayden Beltz (TAS)
Lachlan Busiko (SA)
Hayden Dillon (NSW)
Nathan Ephraums (VIC)
Matthew Finn (QLD)
Matthew Fisher (WA)
Liam Flynn (WA)
Coby Green (WA)
Niranjan Gupte (ACT)
Ehren Hazell (NSW)
Brayden King (WA)
Dylan Martin (NSW)
Daniel McBride (VIC)
Alec Rasmussen (WA)
Ben Staines (ACT)
Damon Steffens (VIC)
Blake Wotherspoon (QLD)

Hockey Australia media release


---

Tougher season in prospect for Irish champions UCD

New-look College aiming to get their first points on the board when they travel to Ards

Mary Hannigan

After opening their Hockey League campaigns with victories last weekend, Railway Union, Belfast Harlequins, Loreto and Pegasus will be looking to make it two wins out of two on Saturday, while reigning champions UCD will attempt to get off the mark when they head north again to take on Ards.

Having lost just one game in all of last season's competition, and none at all the season before, UCD might struggle to repeat that level of dominance this time around as they look to bed in a string of newcomers. Just four of their starters against Pegasus last weekend had played for the club before.

Ards, who lost 7-1 to the students in last season's corresponding fixture, drew 0-0 with Muckross last weekend, the Dublin side face what is likely to be a sterner test when they take on their coach Sarah Scott's former club Loreto.

Just as they did in last season's Champions Trophy final, Loreto got the better of Cork Harlequins a week ago, Sarah Clarke and Niamh Small getting their scores in a 2-0 win.

Harlequins will hope to rebound from that defeat when they host Old Alexandra at Farmers Cross, Alexandra going down 3-0 at home to Railway last weekend, while Pembroke Wanderers will also be looking to get points on the board after losing to Belfast Harlequins, Pegasus their visitors at Serpentine Avenue.

Railway and Belfast Harlequins, meanwhile, meet at Park Avenue, Railway also having a much changed squad this season, among their departures a trio – Niamh Carey, Nina Heisterkamp, Michelle Carey – moving to UCD and Grace McLoughlin joining Loreto.

Sarah Hawkshaw has, though, returned to the club from the University of Massachusetts while three players have arrived from Trinity, Cliona McCullough, Carolyn Crampton and Niamh Sweeney.

EY Hockey League – Saturday: Loreto v Muckross, Grange Road, 1.0; Pembroke Wanderers v Pegasus, Serpentine Avenue, 2.0; Cork Harlequins v Old Alexandra, Farmers Cross, 2.30; Railway Union v Belfast Harlequins, Park Avenue, 3.0; Ards v UCD, Ards Park, 4.0.

The Irish Times


---

McLeod's Red Lions ready to roar in Bhubaneswar



FIH Hockey Stars 2018 Coach of the Year Shane McLeod is plotting Belgium's success in Bhubaneswar Photo: FIH/WSP

In the three years Shane McLeod has been at the helm of the Belgium Red Lions, he has steered the team up the FIH Hero World Rankings to third place and led the team to an Olympic silver medal at the Rio Games in 2016.

The Red Lions are now regarded as genuine medal contenders at every major international and the Odisha Hockey Men's World Cup Bhubaneswar 2018 is the perfect opportunity for his team to become legends.

For the past few years, the Royal Belgian Hockey Association has developed one of the most enviable national training programmes in the world. It works alongside the strong domestic league season so the players enjoy both the consistency of training as a squad and the competitiveness of playing against each other in the domestic league.

"Spectators can expect a fast, high-scoring team with a solid defence."
Shane McLeod, Belgium Head Coach

In the build-up to the World Cup, the Belgium's Red Lions will be training four days a week with the national squad. Within the programme there are also seven international fixtures and a number of inter-squad games.

Key to success, says McLeod, who played his own hockey for New Zealand, is a strong, coherent team culture. "We have a young but experienced group of players (five members of the junior team that won silver at the 2016 Junior World Cup are in contention for places). Most of them are used to the pressure of this type of event but what is important to our group is how well we work together both on and off the field. We spend time looking to develop many aspects of our team culture and values that we all strongly believe in."

While the past few months and the next few weeks are all about preparing the team, once Belgium arrive in Bhubaneswar, McLeod will settle back and try to enjoy the ride. "I want to make sure I enjoy it. Hockey is a great game and so are the people involved. When you play a World Cup it is like a celebration of all the work that you put in beforehand. The pressure time is actually in making sure everything is in place in the months leading to the World Cup."

A World Cup in India is an experience that hockey players never forget. Exuberant, passionate fans; high levels of excitement surrounding each match and ear-splitting noise in the stadium. How will the Belgium players stand up to the pressure?

"All of our World Cup team would have been to India and experienced the conditions that Indian hockey will provide," says McLeod. "The hardest thing to prepare them for is the very vocal local crowd cheering for the home nation. This you can only experience in India."

In recent years, Belgium have been one of the leaders in innovative hockey. It is not a position that McLeod wants to relinquish. Since the Rio Olympic Games, he says that a lot of teams have moved to emulate the Belgium team's zonal style of play, so his tactic has been to develop new strategies to "make sure we keep leading the way".

Certainly what spectators can expect from Belgium is a fast, high-scoring team with a solid defence, adds McLeod.

"It is close between the teams at the top," says the Head Coach, "And what will set the top teams apart will be in the small details. That makes for a very close and exciting World Cup."

Belgium take on Canada in the opening game of the Odisha Hockey Men's World Cup Bhubaneswar 2018. For a full schedule of matches click here.

For all details about the Odisha Hockey Men's World Cup Bhubaneswar 2018, click here.

BUY TICKETS NOW!

#HWC2018

FIH site


---

Razie's absence a worry for Malaysia in Muscat

By Aftar Singh




KUALA LUMPUR: The national men's hockey team defence will be severely tested in the absence of key defender and penalty corner specialist Muhd Razie Abdul Rahim (pic) for the six-nation Asian Champions Trophy (ACT) in Muscat, Oman, from Oct 18-28.

Malaysia's defence was a let down in the final of the Asian Games in Jakarta against Japan last month. Malaysia were leading 5-2 but they allowed Japan to crawl back to equalise 6-6 in the regulation time to force the penalty shoot-out, which Japan won 3-1.

Razie is nursing a hamstring injury he suffered in the four-nation international tournament in Darwin, Australia, last month.

His absence will severely weaken the defence and also the penalty corners conversion rate.

The 31-year-old police inspector, who has represented Malaysian for 252 times since 2006, said that he won't be playing in the tournament in Oman as he is still recovering from the hamstring injury.

"I am undergoing physiotherapy and it will take another few more weeks for me to recover.

"For the moment, I can only do light training," said Razie, who trained with the national team at the National Hockey Stadium in Bukit Jalil yesterday.

Asked whether his absence would affect the team's defence and also the conversion rate of penalty corners for the ACT tournament he said: "I don't think so as we have other reliable defenders, who can play well in defence.

"We have the experienced captain Sukri (Abdul Mutalib) to marshal the backline. We also have other good defenders like Faiz (Helmi Jali), Azri (Hassan) and Syed Mohd Syafiq (Syed Cholan) to replace me.

"As for penalty corners we have Faizal (Saari), Mohd Shahril (Saabah) and Syed Mohd Syafiq to deliver goals from penalty corners.

"The trio are equally good in the penalty corner conversion rate," said Razie.

The national team also lost the services of two other key defenders Mohd Izad Hakimi Jamaluddin and Muhd Najmi Farizal Jazlan.

Izad has been out of action since he suffered a knee injury in the Sultan Azlan Shah Cup in Ipoh in March while Najmi has not returned to train with the national team after featuring in the Commonwealth Games in Gold Coast in April.

Malaysia will open their campaign against Japan on Oct 18, Oman on Oct 19, South Korea (Oct 22), defending champions India (Oct 23) and Pakistan (Oct 25).

The semi-finals will be played on Oct 27 and the final on Oct 28.

The Star of Malaysia


---

Hockey legend Balbir Singh Sr hospitalised with breathing problems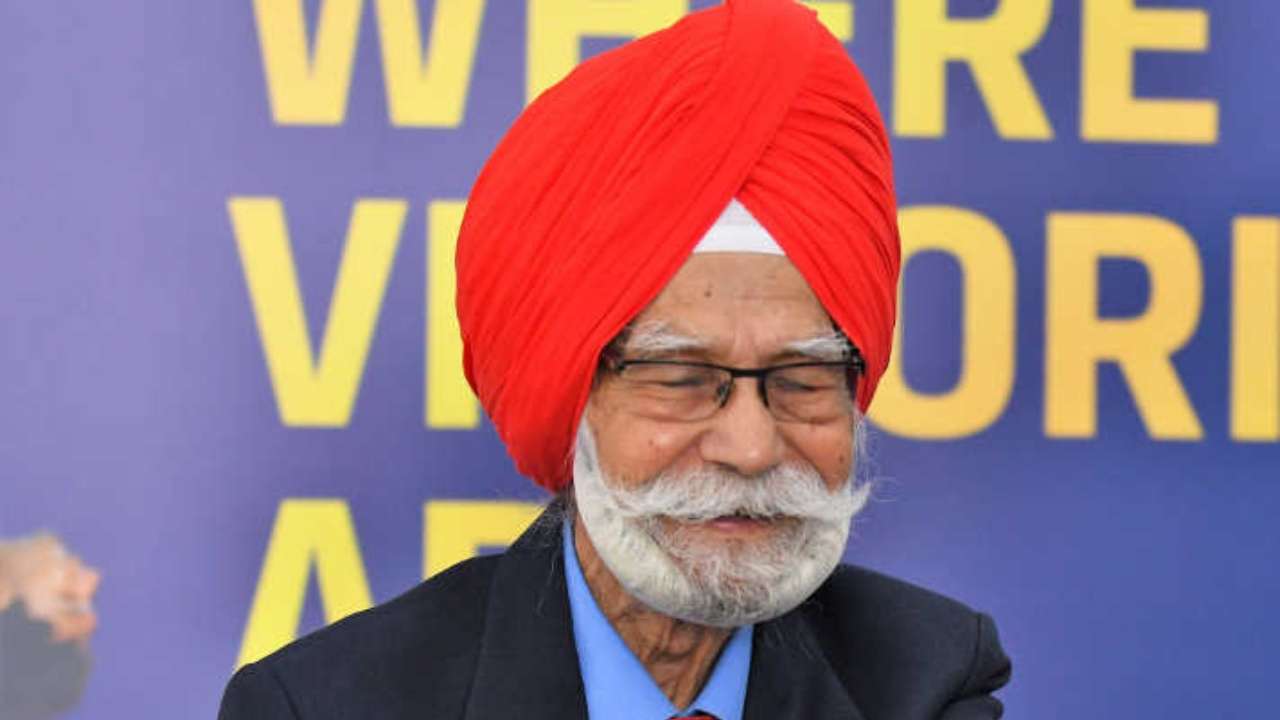 Balbir Singh Sr , PTI

Hockey legend Balbir Singh Sr has been admitted to the Post-Graduate Institute of Medical Education and Research (PGIMER) here after he experienced difficulty in breathing.

Balbir Sr, 94, is currently admitted in the Respiratory Intensive Care Unit (RICU) of the PGIMER, Chandigarh.

A doctor attending on Balbir Sr told PTI on Thursday that an endotracheal tube has been inserted, which serves as an open passage through the upper airway.

"The purpose of endotracheal intubation is to permit air to pass freely to and fro from the lungs in order to ventilate the lungs," the doctor said.

His condition had shown mild improvement since Wednesday.

However, the doctors were closely monitoring the condition of the triple Olympic gold medallist and will continue to remain in the hospital for the time being.

Notably, in 2012 London Olympics, the iconic centre-forward was honoured as the only Indian among 16 chosen Olympic legends across modern Olympic history.

His world record for most goals scored by an individual in the men's hockey final of the Olympics still remains unbeaten. He had scored five goals in India's 6-1 victory over the Netherlands in the gold medal match of the 1952 Helsinki Games.

He was conferred with the Padma Shri in 1957 and was also manager of India's only World Cup winning team in 1975.

Daily News & Analysis


---

Hockey legend Balbir Singh Sr. critical

Singh became the only Indian among 16 legends chosen by the International Olympic Committee across the modern Olympic history.



Balbir Singh Sr.

Three-time Olympic gold medal winning hockey legend Balbir Singh Sr. is critical after being admitted to a hospital here due to difficulty in breathing.

The legendary centre-forward, who is 94, is being treated at the Respiratory Intensive Care Unit (RICU) of the PGI Hospital and his condition was described as critical by the doctors attending to him.

A doctor told PTI on Thursday that an endotracheal tube has been inserted into his trachea.

"The purpose of endotracheal intubation is to permit air to pass freely to and fro from the lungs," the doctor said.

"He is on ventilator right now and is being monitored every four hours," he added.

The iconic player was admitted to the hospital on Wednesday.

One of the country's tallest athletes, Singh became the only Indian among 16 legends chosen by the International Olympic Committee across the modern Olympic history.

His world record for most goals scored by an individual in the men's hockey final of the Olympics still remains unbeaten.

He had scored five goals in India's 6-1 victory over the Netherlands in the gold medal match of the 1952 Helsinki Games.

He was conferred with the Padma Shri in 1957 and was also the manager of India's World Cup-winning team in 1975.

The Hindu


---

South African Hockey icons host school tour

Hockey icons will embark on a national school development tour.

RECOGNISING that the future of South African hockey lies in the nationwide talent-base at school level, former and current professional players and coaches will be travelling to venues across the country to share their knowledge and skills with developing players as part of the Investec Hockey Academy's high-performance courses.

While there is still much growth to be achieved in the sport in SA, many local icons are hoping that by sharing their expertise with school players they can create a solid foundation for individual growth in future players to become more competitive on an international level.

"We need to develop hockey from a grass-roots level by recreating the requirements and conditions of a senior training programme into various programmes for all ages," said SA women's hockey player, Shelley Russell.

Driven by a passion for the sport, the Investec Hockey Academy's coaches also include SA women's hockey players Sulette Damons, Ilse Davids, Erin Hunter, Kara Botes, Stephanie Baxter, and Nicolene Terblanche, as well as umpire Michelle Joubert, sports scientist Maryke Eloff, and renowned sports physiotherapist Ruan Fourie. Together they will be providing theoretical knowledge, skills training and an understanding of what it takes "behind-the-scenes" to succeed in sport.

Offering courses for players aged eight to 18 and coaches of all levels, the Investec Hockey Academy's tour will be at Ashton College in Ballito on 6 and 7 October.

To register for a course, visit www.investechockeyacademy.com or contact Bernadine Miller on 031 940 5565.

The Berea Mail


---

Weekend College Games

Each week, USA Field Hockey highlights some of the top college games in Division I, II and III.

FRIDAY, OCTOBER 5




DI: James Madison vs. No. 20 Delaware | 6:00 p.m. ET
James Madison will host Delaware for a Colonial Athletic Association (CAA) showdown in Harrisonburg, Va. at 6:00 p.m. ET this Friday. James Madison split games last weekend defeating Richmond 4-3 on Friday and then falling to No. 7 Penn State 2-8 on Sunday. The loss dropped the Dukes to 3-6 overall this season, while the game this Friday will be their first CAA match-up. Delaware also split matches last weekend defeating Drexel 3-0 on Friday to earn their first CAA win, then losing to No. 15 Rutgers 1-2 on Sunday. The Blue Hens are now 5-6 overall and 1-0 in conference play. The last time these two teams played was in 2017 when Delaware defeated James Madison 5-2 in the regular season CAA match-up. Tune into see if James Madison can get revenge and their first CAA win or if Delaware will move up 2-0 in the conference.

DII: Franklin Pierce vs. New Haven | 6:00 p.m. ET
Franklin Pierce will host New Haven in Rindge, N.H. for a Northeast-10 (NE-10) match-up at 6:00 p.m. ET this Friday. Franklin Pierce is coming off a tough 0-1 double overtime loss to NE-10 conference opponent No. 9 Pace this past Saturday. This is on the end of three consecutive losses for the Ravens as their record stands at 3-4 on the season and 0-2 in the conference. New Haven is coming off their first win of the season on Tuesday when they defeated Mercy 3-2. This moved their record to 1-6 overall and 0-4 in the conference. Tune into see which team will tally their first NE-10 win of the season.

DIII: King's vs. Eastern | 7:00 p.m. ET
King's will host Eastern in a Freedom Conference match-up in Wilkes Barre, Pa at 7:00 p.m. ET this Friday. King's began this past weekend defeating Middle Atlantic Conference (MAC) Freedom opponents Misericordia 1-0 on Saturday but then fell to Marywood 1-3 on Sunday. The Monarchs' lone goal in the match didn't come early enough and their comeback fell short. On Wednesday they hosted Alvernia, losing 0-2. Heading into Friday, the King's sit at a 6-7 overall record and 2-0 in conference play. Eastern is coming off a four-game losing streak with the last game being a 0-7 loss to No. 4 The College of New Jersey on Tuesday. TCNJ scored four times in the first half and added another three in a five-minute stretch and the Eagles were unable to recover. The loss moved Eastern to 2-9 overall and 0-2 in conference play. Eastern will be looking to make a strong defensive statement with a win this Friday when they take on conference foe King's. Will King's remain undefeated in the MAC Freedom Conference or will Eastern earn their first conference win?

SATURDAY, OCTOBER 6




DI: Cornell vs. Yale | 12:00 p.m. ET
The match-up between these two Ivy League teams will be a great game to watch in Division I field hockey this weekend. Cornell will host Yale in Ithaca, N.Y. at 12:00 p.m. ET on Saturday. Cornell is coming off a tough 0-2 loss in the Ivy League to Columbia this past Sunday, dropping their record to 2-7 overall and 0-2 in conference play. Big Red will be looking to get back on track with a huge conference win over Yale this weekend. Yale is coming off back-to-back losses this past weekend. Last Friday, they fell 0-5 to No. 5 ranked Ivy League opponent Princeton and then dropped to Davidson 1-2 on Sunday. Yale outshot Davidson 17-11 but Davidson was able to capitalize on their scoring opportunities to come away with the win. The Bull Dogs are now 4-5 overall and 0-2 in conference play. Tune into see who gets their first Ivy League win of the 2018 season.

DII: No. 10 Assumption vs. Saint Michael's | 2:00 p.m. ET
Assumption will host Saint Michael's in a NE-10 match-up at 2:00 p.m. ET this Saturday. Assumption is coming off a close 1-2 loss to conference opponent Saint Anselm this past Saturday. The Greyhounds started off the game strong scoring in the first six minutes, but Saint Anselm battled back to tie the game and ultimately score on a penalty corner in the last minute for the win. The loss dropped Assumption to 4-3 overall and 0-2 in conference play. On Tuesday, Saint Michael's fell to Saint Anselm 0-2. Before that, they lost to conference opponent and two-time defending National Runner-Up LIU Post 1-3 on Saturday. Saint Michaels battled the full 70 minutes keep the game close until the very end. In fact, all six off the Purple Knights' losses have come by two goals or fewer. The loss dropped them to 1-6 overall and 1-2 in conference play. This match-up will be a close one so make sure to tune in.

DIII: No. 1 Middlebury vs. No. 3 Tufts | 1:00 p.m. ET
This New England Small College Athletic Conference (NESCAC) match-up will be the game to watch in Division III field hockey this weekend. No. 1 Middlebury will host No. 3 Tufts at 1:00 p.m. ET this Saturday in an undefeated show down. Middlebury is coming off a 4-1 win in a conference match-up against Colby this past Saturday. The win was the ninth straight for the Panthers improving them to 9-0 overall and 5-0 in conference play. Middlebury has scored 45 goals this season and is averaging five goals per game. Tufts is coming off a 2-1 win over conference foe Hamilton this past Sunday. The win was the eighth straight improving Tufts to 8-0 overall and 5-0 in conference play, as the Jumbos have only allowed six goals to be scored against them this season. Last year, Middlebury defeated Tufts in a close 3-2 victory. Tune into see who gets handed their first loss of the 2018 season.

SUNDAY, OCTOBER 7

DI: No. 23 Boston University vs. Harvard | 2:00 p.m. ET
Boston University will host Harvard in Boston at 2:00 p.m. ET this Sunday. No. 23 Boston University split the weekend defeating Patriot League opponent Lafayette 7-4 on Saturday but falling to No. 5 Princeton 1-3 on Sunday. Despite holding Princeton's threatening attack to only eight shots, the Terriers weren't able to capitalize on their scoring opportunities and fell short. The loss moved Boston University to 7-4 overall and 3-0 in conference play. Harvard is coming off back-to-back wins this past weekend, after defeating Ivy League foe Penn 2-1 on Saturday and then Bryant 2-0 on Sunday. The victory was the sixth straight win for the Crimson. Harvard improved to 9-1 overall and 2-0 in conference play. Harvard's only loss was against now No. 2 Maryland early this season. Tune into see if Harvard can keep their streak going or is Boston will be able to stop them in their tracks.




DII: No. 6 Bloomsburg vs. Queens (NC) | 11:00 a.m. ET
Bloomsburg will host Queens (NC) in Bloomsburg, Pa at 11:00 a.m. ET this Sunday. Yesterday, Bloomsburg fell 0-1 against Pennsylvania State Athletic Conference opponent No. 8 Kutztown. Prior, Bloomsburg had a big 1-0 win against Slippery Rock this past Saturday, which improved them to 46-2 overall in the all-time series. The Huskies are now 5-2 overall and 0-1 in the conference. Meanwhile, Queens is 6-1 on the season and 4-0 in conference play following a Southern Athletic Conference 6-3 win over Coker yesterday. This win extended the Royals winning streak to six with their only loss being their opening game against No. 7 Millersville. The last time these two teams met, Bloomsburg defeated Queens 7-2. Will Queens get revenge from last year's loss or will Bloomsburg end their winning streak?

DII: Rhodes vs. Concordia | 12:00 p.m. ET
Rhodes will take on Concordia at SportPort, Maryland Heights, Mo. at a neutral site at 12:00 p.m. ET on Sunday. Rhodes is coming off a 1-3 loss to Southern Athletic Association (SAA) conference Centre this past Sunday. Centre scored first but Rhodes battled back to tie up the match before the half. Despite their efforts, Centre went on to score two unanswered goals in the second half to secure the victory. This loss was the first of the season for Rhodes who is now 6-1 overall and 1-1 in conference play. They will face Sewanee on Saturday for another SAA match-up. Concordia is coming off a big 2-1 win over Randolph-Macon this past Sunday. Concordia was down by one goal at the half but was able to score two second half goals to comeback and defeat Randolph-Macon. The win ended a two-game losing streak for the Yellow Jackets. Concordia improved to 5-3 overall and 1-1 in conference play. Tune into see if Rhodes will be able to bounce back from their first loss or if Concordia will keep their winning momentum going.

USFHA media release