All the news for Wednesday 3 October 2018

Great Britain 2-3 Belgium




A late goal from Florent van Aubel secured a 3-2 win for Belgium over Great Britain in the Toshiba TVs Schools International at Lee Valley Hockey and Tennis Centre.

Over 2,500 school children packed into the stadium and were inspired by watching two world-class teams in action.

1,300 children from East London Schools attended as well as from schools from across the country.

The match also saw Great Britain and England legend Barry Middleton make his 150th appearance for GB, taking his overall international appearance tally to 425.

Meanwhile Rhys Smith, Zach Wallace and Jack Waller all made their senior debuts for Great Britain

GB took the lead through David Condon before Cedric Charlier deflected home to equalise before half-time. Tom Boon put the visitors ahead before the late drama unfolded. Chris Griffiths looked to have rescued a point when he scored on 57 minutes but van Aubel was on hand to grab a late winner.

The game began at a good pace with both sides showing a lot of intensity with the first goal of the match arriving after 10 minutes.

Debutant Rhys Smith collected the ball and neatly turned his man before finding Sam Ward in the circle, his shot was straight at the keeper but the ball fell kindly to Condon to tuck home from close range.

The visitors responded almost immediately though, a smart initial save from Harry Gibson saw the ball come out to Felix Denayer and his reverse stick shot across goal was lifted over Gibson by Charlier as the sides entered the first break level.

GB had the better of the chances in the second quarter, firstly Middleton made a great interception in midfield before feeding Phil Roper whose shot was saved.

Moments later the hosts reached the baseline with a swift move but the cut back just evaded the on-rushing Zach Wallace.

The half ended with back to back penalty corners for Belgium but the GB defence held firm to keep them out and ensure the score remained level.

The third quarter was closely fought with fewer chances but it was the visitors who edged ahead on the stroke of the final break. A short counter attack allowed Charlier space to pass into Boon who passed into an empty goal.

GB came out with good intent as they looked to level the score and began to make numerous circle entries and with three minutes to go they grab a deserved equaliser. A flowing move down the right eventually saw the ball cut back to Griffiths who lifted high into the net.

However that wasn't to be the end of the drama as Belgium grabbed a late winner. Attacking down the right the ball found van Aubel on the back post who tucked home to seal victory for the visitors.

Great Britain: Harry Gibson, George Pinner, Liam Sanford, Michael Hoare, Luke Taylor, Adam Dixon, Jack Waller, James Gall, Ian Sloan, Rhys Smith, Chris Griffiths, Harry Martin, Barry Middleton, David Condon, Phil Roper, Zach Wallace, Will Calnan, Sam Ward

Great Britain Hockey media release


---

Danny Kerry open to Ashley Jackson's return to Great Britain hockey

By Rod Gilmour




Danny Kerry, the England and Great Britain men's coach, has offered Ashley Jackson, one of this country's most gifted stick players, a potential route back to the international scene ahead of Tokyo 2020.

An "open door" had been left ajar by former coach Bobby Crutchley ever since he quit the national programme in the aftermath of Team GB's ninth place finish at Rio 2016.

Closure then looked inevitable when club hockey was put on hold as he focused on his ice hockey career via stints with Invicta Dynamos and Basingstoke Bison. At the time – in March last year – he said he was taking a break from the game to "rejuvenate myself".

With England Hockey's procedure meaning that playing abroad would make it impossible to play at international level, his decision to sign for two years with HGC in the Netherlands could – at 31 – spell the end of Jackson's path towards another Olympics.

But in an interview with The Hockey Paper, conducted before the Hoofdklasse season, Kerry was prepared to offer Jackson an olive branch after his departure from the national programme in January 2017.

Of even more interest will be Kerry's view now, given that eight games into the Dutch season, Jackson is top scorer in the Hoofdklasse with 11 goals (three outfield and five PCs) and coming off a weekend hat-trick.

"Ashley has already touched base with me and it's about understanding where his head is at and for him to understand where the programme is at," said Kerry.

"If his thinking is where the programme is and where the standards are matched then we will have the right conversation. There is a lot of water to go under the bridge before then."

If there is a route back into the international fold, Jackson would obviously have to leave the club which has seen him rekindle form against some of the world's best players.



Four goals - Ashley Jackson (c) Ady Kerry

Kerry added: "The integrity of the programme comes first, but ultimately the greater good of the team will be the No 1 thing. That doesn't mean it precludes Ash but it means he will have to think what his ultimate ambitions are.

"I am open to sitting down with Ash and finding out where he's at."

Kerry accepted the men's role two weeks after England women disappointingly exited the World Cup in London.

"I've looked at the men's programme for a number of years," added Kerry. "I wondered whether at some point I would ever coach the national team. That opportunity had never really presented itself.

"I was really enjoying working with the women. But when Bobby [Crutchley] unexpectedly departed, I asked myself the question 'here's an opportunity, which might not ever come round again.'

"The men are in a good position, rebuilding the side after Rio. Ultimately, I realised it was an opportunity to take now."

Kerry is "excited" about where the men are in their progress post-Rio. He says there is hunger there after bronze medals at the EuroHockey and Commonwealth Games and young talent too.

"At the same time, I didn't think it would harm the women. I feel them having new leadership and bringing some freshness to them as well. Ultimately, I chose to apply with those factors."



Photo: Koen Suyk

Had Kerry's time at the helm run its course? England's World Cup displays at times certainly looked edgy; at times devoid of any game plan. By the end, the gulf between the world's No 1 and No 2 sides could not have been greater.

"There is no doubt that there is clear blue water between the Netherlands and the rest," said Kerry.

"There are a number of factors on the women's programme where the chips didn't fall for us. The unavailability of Shona [McCallin] and Nic [White] meant that the depth of competition in an English context was perhaps not what it needed to be.

"Having said that, we didn't take our penalty corners but we played and competed pretty well.

"When we become Great Britain and you add in the likes of Sarah Robertson, Amy Costello and you get Shona and Nic fit, there are younger players who have potential to be very very good players, I think it is in a good position.

"The question will be that 'can you close the gap to the Netherlands?' That will be an uphill struggle. It has always has been, even before I took over the role. But it is possible to beat the Netherlands in a tournament game."

Ahead of the men's World Cup, Kerry, who started his new role on September 3, is relishing the prospect of breaking down the world's best defences.




He said: "The interesting thing going on in the men's game at the moment is a large number of teams are using a zonal defence. In the women's game, that has been happening since 2008 with the presses and the defence.

"I've spent an awful lot of time thinking how to break down a zonal defence, both tactically and the technical aspects you need. It's about evolving not revolutionising ideas."

This week, he has added several new faces for the two Belgium matches in London, the second of which celebrates the 30th anniversary of Great Britain's Olympic gold in Seoul.

And Kerry knows all to well how the implementation of Roger Self, as manager, and David Whitaker, as coach, changed British hockey.

"You had a yin and yang. Roger was black and white 'this is the way I was in charge' and David was very much the opposite, trying to make athletes think about the game. These were two people who were very seminal in that golden era.

"It will be fantastic to have the '88 team around and it was brilliant what England Hockey at the World Cup in bringing back all the previous players still alive and what we are now doing with the 1988 team.

"I can remember clear as day getting up very early and being driven across Norfolk to a little house next to Pelicans HC, the club I grew up at. And the following year playing at Southgate with the likes of Sean Kerly and Richard Dodds. As a 17-year-old, I was in awe of what they did."

The Hockey Paper


---

Junior hockey coach Jude Felix sidelined, his replacement David John removed as senior selector

Jude Felix has been the junior team coach for the last 13 months but was dropped at the last minute, after the team for the Youth Olympic Games was selected.

by Mihir Vasavda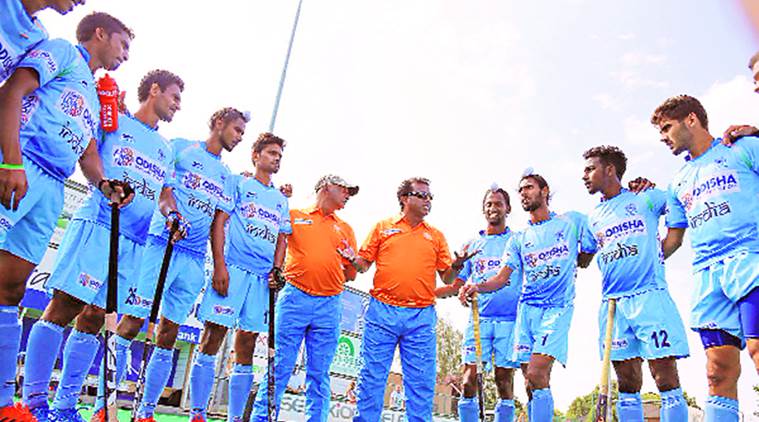 A miffed Felix shot off a letter to Hockey India CEO Elena Norman and John, 'on August 15 or 16', demanding an explanation.

Junior India coach Jude Felix has written to Hockey India seeking an explanation for his sudden removal as the head coach of the Youth Olympics-bound India team.

Felix has been the junior team coach for the last 13 months but was dropped at the last minute, after the team for the Buenos Aires Games was selected. He was instead asked to travel to Malaysia for a lower-profile Sultan of Johor Cup, while High Performance Director David John has been named the head coach of the Youth Olympics side.

John, who first came to India seven years ago as a physio, has also been named head coach of the women's team. Baljit Singh Saini, who'd been in charge till now, is travelling as the manager. Interestingly, Hockey India president Mushtaque Ahmad, on Tuesday, curtailed John's powers by removing him from the selection panel of the senior national team for the World Cup for showing 'prior bias' against senior players. He has also questioned John's contribution to grassroots development.



Junior team coach Jude Felix has sought an explanation from Hockey India for appointing David John as the coach of the Youth Olympics-bound Indian team.

Felix, who was appointed as the coach of the world champion junior team in August 2017, said he was 'utterly disappointed and shocked' after being removed as the coach of the Youth Olympics team. "I've taken it very badly. I was very shocked to know I wasn't a part of the team. Utterly disappointed… because there was absolutely no communication. I was told only after he took my assistance in selecting the team," Felix told The Indian Express.

Felix, a former coach of the senior men's team, said he was informed by John only after the team was selected in mid-August. Hockey India did not officially announce the decision to change coaches back then, or when the team was announced on August 23. It was only done earlier this week when the team left for Buenos Aires, where they will open their campaign against Bangladesh on October 7.

A miffed Felix shot off a letter to Hockey India CEO Elena Norman and John, 'on August 15 or 16', demanding an explanation. "I got a reply just from David, and he said Johor Cup was more important," Felix said. Curiously, the 9 best players from the 34-member junior core group have been selected for the Youth Olympics. Malaysia and Australia – the other teams that'll take part in both these competition – too have given higher preference to the Youth Games. When reached out on Tuesday, Norman did not offer any comments. However, a senior Hockey India official said: "David is not the coach but he is going as a manager. We are only permitted to have two support staff with each team for the Youth Olympic Games, hence we have taken this decision."

The junior team is expected to leave for Johor Cup later this week. The tournament, which begins from October 6, is an annual six-nation tournament played in Malaysian city Johor Bahru. Coached by Felix, India won a bronze medal in last year's edition. "I can't be demotivated… it will affect the boys. I've been at the camp passionately teaching the boys. We have prepared well for the tournament. That's the positive part of all this," he said.

Meanwhile, Hockey India president Ahmad wrote a strongly-worded mail to Norman in which he severely criticised John for commenting on the performance of individual players at last month's Asian Games. John has been critical of performances from goalkeeper PR Sreejesh, defender Rupinderpal Singh and forward SV Sunil in particular.

"Observing the bias David John now has against (a) few players… I have decided David John will not be a part of the Sr Men selection committee for the World Cup. This is to ensure fairness in selection without any prior bias against anyone in anyone's mind," Mushtaque wrote.

Indian Express


---

Hockey India president Mushtaque Ahmad drops high performance director David John from men's team selection panel

New Delhi: Hockey India (HI) on Tuesday decided to drop its high performance director David John from the men's senior team selection committee for showing "bias" against a few senior players.

Expressing his displeasure at John discussing with the media India's disappointing performance in the Asian Games and its likely fallouts on some players, newly-elected HI president Mushtaque Ahmad decided to remove him from the selection panel.

In a letter to his Secretary General Rajinder Singh, the HI chief said John will not be a part of the selection committee which will pick the Indian team for the upcoming World Cup in November-December. But sources said that John will not be a part of any selection panel from now on.

"I am not happy with David John commenting on individual players who played in Asian Games. As a matter of policy/principle we do not allow discussion on individual players in public domain and John by discussing that has broken all protocols," Mushtaque, who was elected as HI chief on Monday, said.

"Observing the bias of David John against few players of senior men's team, I have decided that John will not be a part of the senior men's selection committee for the World Cup. This is to ensure fairness in selection without any prior bias against anyone in anyone's mind," he said.

Mushtaque also asked Rajinder to report to him after discussing with John as to what he has done in the last two years for the development of Indian hockey at grass root level, on the identification of academies and development of coaching programme for Indian coaches.

A top HI source, however, said that "as of now" John's contract which runs till 2020 Tokyo Olympics is safe.

"As of now, John will continue as High Performance Director. There is no change in that, but he will not henceforth be a part of any selection committee of HI," a source from the HI told PTI on condition of anonymity.

John left for Argentina on Tuesday as part of Indian contingent for the Youth Olympic Games in Buenos Aires. India is fielding both men's and women's teams in Hockey 5s competition in the Youth Olympics.

Firstpost


---

High Performance Director axed from HI selection panel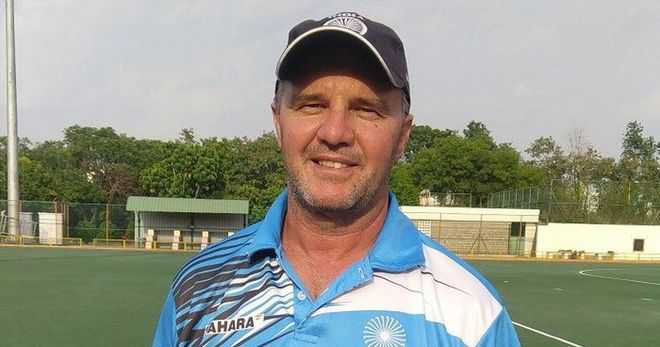 Hockey India's High Performance Director David John is on a sticky wicket. The new HI president Mushtaque Ahmad has dropped him from the senior men's selection committee for the World Cup later this year.

According to Ahmad, John has broken HI's protocol after reports attributed to him in the media suggested that a few of the senior hockey players have been put on notice after failing to deliver at the 2018 Asian Games.

India finished with the bronze and John is alleged to have discussed the bad form of senior players including the now-retired Sardar Singh, Rupinder Pal Singh, PR Sreejesh, SV Sunil with some mediapersons. Rupinder and Sunil were subsequently dropped from the Champions Trophy squad.

In a letter to Hockey India chief executive Elena Norman, Ahmad criticised John for singling out the players. "I am not at all happy with David John commenting on individual players who played in the Asian Games. We, Hockey India, as a matter of policy/principle do not allow discussion on individual players in public domain and John by discussing that has broken all barriers and protocols. I need to have your report and feedback after discussion with David John," he wrote.

"Observing the bias John has against a few players of the senior men's hockey team, I have decided that John will not be part of the senior men's selection committee for the World Cup. This is to ensure fairness in selection without any prior bias against anyone in anyone's mind," he added.

Ahmad also sought a reply from the CEO about John's work as the High Performance Director in the country. "John was hired to do the following things besides his normal duties, ie the development of grassroots level programme for hockey in India, identification of academies who will follow our programme, and to develop coaching programme for the Indian-born coaches in India. Can you please advise after discussion with HPD as to what he has done on the above in the last two years in India," he wrote.

Staff to be blamed

A source close to the development has told The Tribune that the coaching staff was to be blamed for the Asian Games debacle. Chief coach Harendra Singh said he was clueless. "And what was John doing in Jakarta? Is it not his job to help out? It is very easy to blame everything on the players. But the players weren't at fault this time," he said.

The Tribune


---

PHF makes one change to national selection committee

LAHORE: The Pakistan Hockey Federation (PHF) has made only one change, including Mussadiq Hussain in place of Farhat Khan, in the Islahuddin Siddiqi-led selection committee whose first assignment will be picking the national squad for the forthcoming Asian Champions Trophy The event will be held in Oman from Oct 18 to 28.

The training camp for the said event is already in progress in Lahore while no selection committee was functioning.

Talking to Dawn, Islah said as the previous selection committee had already announced that it would work till the end of the Asian Games held in Jakarta last month. Therefore, he continued, the decision to retain the same selectors was up to the PHF.

On Tuesday, Islah added, he received a go ahead signal from the PHF with only one change — that of Farhat — to be replaced with Mussadiq. The other two members of the selection committee are Ayaz Mahmood and Qasim Khan.

Islah said he admitted the responsibility for national team's bad performance at the Jakarta Asian Games where the green-shirts failed to reach the podium for the first time at Asiad.

But, he added, as the PHF has reposed the confidence on his abilities, he would continue.

It may be mentioned here that Dutch head coach of Pakistan team Roelant Oltmans had resigned from the post, admitting his responsibility for Pakistan's pathetic show in the Asian Games. According to recent media reports, Oltmans has joined Malaysian hockey team.

Earlier this year, Pakistan had miserably failed at the Commonwealth Games (staged on Gold Coast, Australia) and the Champions Trophy (Breda, Netherlands). And with the all-important World Cup, to be hosted by India in December, now coming up, the chances of green-shirts doing well at the showpiece look significantly bleak.

Dawn


---

Pak hockey captain hopeful of qualifying for Tokyo Olympics

Mohsin Ali




ISLAMABAD - Pakistan hockey team captain Rizwan Senior has termed Pakistan Hockey Federation (PHF) President Brig (R) Khalid Sajjad Khokhar as man of principles, who always tries his best to promote hockey and its players.

Talking to The Nation, Rizwan said: "The criticism made by some certain quarters is highly unjustified. I am playing for Pakistan for last decade and I can easily claim that after a long time, the green shirts are back on right track and this is purely due to the personal efforts of Brig Khokhar and Olympian Shahbaz Senior."

He said people must understand that Pakistan hockey team was taking last breaths when Brig Khokhar and Shahbaz took over some three years back. "Yes, we lost the Asian Games semifinals and couldn't win the third place match against India, but before levelling allegations and criticizing the PHF. People must understand that we play superb and flawless hockey throughout the Asian Games and it was purely a bad day that we lost to Japan by just one goal.

"It was unfortunate that we concede a goal and despite our hectic efforts and some controversial decisions which went against us, we could not pull off the victory, while we lost 1-2 against India. We are gradually improving and hopefully, we will do well in the coming events."

He said they were not getting enough money for the last six months, but Brig Khokhar ensured to clear all the dues before leaving to Jakarta. "The induction of foreign coach also done wonders for the team. We should have won the Asian Games, which would have ensured a direct qualification for 2020 Tokyo Olympics, but we can still qualify for the Olympics. We are aiming to grab first 8 spot in the coming World Cup in India, which will ensure our passage to Olympics.  "We will try our best to secure semifinals spot, as winning the World Cup would be a huge statement. I don't want to put team under pressure and I know we have improved a lot. I hope that one bad day will not come again to haunt Pakistan hockey team. Hopefully, we will deliver goods for federation and for the nation," he added.

Rizwan said one thing is crystal clear that without investing heavily, Pakistan hockey can't reach to the top. "The team need to take part in international events to get maximum international exposure and confidence to play against the best in the business. In past, government has invested heavily and we managed to win the Asian Games in 2010. I can assure if Prime Minister Imran Khan releases substantial grant for the federation, results will be highly positive.

"Never mind the Dutch coach had left Pakistan team, but it was due to certain reason and that was mainly due to acute shortage of funds. Had the federation had finances, he could have never left, as he had witnessed drastic improvement in players' and we were there to stay," he added.

The captain said that he wants to tell people a very simple fact that he has great respect for former Olympians Naveed Alam and Khalid Bashir. "They were on board with the present setup for almost three years and now left the federation and started speaking against the PHF. Now, it is very clear that fight is for posts not for improvement of hockey. It is my humble request to them to join hands with PHF to help Pakistan hockey regain lost glory," he added.

"The Asian Champions Trophy is round the corner and we don't have funds, while the camp is on and there is no money. The World Cup is also a month away, so the government should understand our problems and have mercy on national game and let the federation work devotedly for the sake of country and hockey," Rizwan concluded.

The Nation


---

SSGC, NBP, Wapda score wins on second day of CNS Hockey




LAHORE - Three matches were decided on the second day of the 2nd Chief of Naval Staff (CNS) All-Pakistan Hockey Championship here at the National Hockey Stadium.

In the first match of the day, SSGC defeated PAF by 2-1. PAF, who were routed 1-8 by Wapda on the opening day, were again underdog against the strong Sui Southern Gas Company (SSGC), who along with Wapda and National Bank of Pakistan (NBP), are strong contenders for the title.

SSGC went up 2-0 in the 19th minute thorough penalty corner conversions by Pakistan's ace drag flicker Mubashar Ali. It seemed PAF again faced a big defeat. The air force men survived a number of gas men's attacks. SSGC's cause was also not helped by a lot of missing in the circle. In the last quarter, PAF, probably due to good physical conditioning, had more of the possession. When Adnan Haider reduced the margin to the bare minimum in the 50th minute through a field goal, it was all to play for. PAF tried their best to find the equaliser but couldn't succeed.

The second match of the day saw NBP outlasting Port Qasim Authority (PQA) by 3-1. PQA, who lost to SNGPL yesterday, put up a resolute fight against the NBP, the reigning national champions. There was no goal in the first quarter. In the 20th minute, PQA surprised their more experienced opponents when tall Ammar availed the first penalty corner of the match with a high flick into the top netting.

That seemed to be a wakeup call for the bankers. They controlled the game for rest of the quarter earning five penalty corners, one of which resulted in penalty stroke. Skipper Shakeel Ammad Butt sent the goalkeeper the wrong way to make it 1-1.

NBP maintained their ascendancy during the third period adding two more goals. Abubakr's superb long diagonal pass from the right side was easily put in by Bilal Qadir standing close to the opposite pole. In the 45th minute, Dilber applied the finishing touch to a swift move. In the fourth quarter also, NBP had more of the play though PQA had their moments including two penalty corners but the scoreline remained intact.

In the third and last match of the day, Wapda outclassed Police by 9-1. Powerful Wapda had a second big victory in as many days. After demolishing PAF 8-1 on Monday, they had an even bigger win over the hapless Police. It was absolute domination in the first half as ball remained in the Police's half for long periods. The Police defended well initially and Wapda had to wait till the 15th minute. International Aleem Bilal converted the penalty corner with a well directed powerful flick. It opened the floodgates and the electric men launched an uninterrupted supply of goals. Four more came in the second quarter, as it was 5-0 in the half time.

Wapda slowed the meter a bit in the second half but still added two in each quarter. Police had their best phase in the last quarter when they created a few chances and managed a consolation goal via a right-side move expertly finished by Bilal.

The Nation


---

Australian Hockey League Round One Teams & Preview

Ben Somerford




The 2018 Australian Hockey League (AHL) commences this weekend with the return to a month-long home-and-away format offering up nationwide excitement as the top domestic and internationals players do battle.

Australian Hockey's elite domestic competition consists of three rounds played in every capital city before the finals weekend on the Gold Coast from Thursday 25 October to Sunday 28 October.

This year's AHL includes rule modifications and innovations, including conversion goals, PumpPlays and no draws, providing more excitement for fans. The 2018 AHL will be the final edition of the competition before a revamped league is launched next year.

The two pools are SA, NT, Victoria and WA (Pool A) and Canberra, NSW, Queensland and Tasmania (Pool B) across both women's and men's divisions.

Round One sees the AHL return to Sydney, Hobart, Adelaide and Darwin for the first time in years, with the competition reverting from its previous centralised carnival format.The opening round starts with Pool B on Saturday with a blockbuster State Of Origin clash with star-studded line-ups for NSW Arrows and Waratahs and Queensland Scorchers and Blades from 2pm (women's) and 4pm (men's) at Sydney Olympic Park.

On Saturday evening, Tassie Van Demons and Tigers host Canberra Strikers and Lakers at the Tasmanian Hockey Centre from 5:30pm (women's) and 7:15pm (men's).

Pool A commences on Sunday as SA Suns and Hotshots entertain WA Diamonds and Thundersticks at Adelaide's State Hockey Centre from 2pm (women's) and 3:45pm (men's).

The round concludes on Sunday evening when the NT Toshiba Pearls and SRA Stingers welcome the reigning champions, Victoria Vipers and Vikings, from 5pm (women's) and 6:45pm (men's) at Marrara Hockey Centre.

Follow the action on http://www.facebook.com/HockeyAustralia, Twitter @HockeyAustralia and Instagram @HockeyAustraliaOfficial and via the official hashtag #AHL2018.

Round matches will not be streamed but Hockey Australia will publish a weekly highlights package on Mondays. Medal matches on Sunday 28 October will be live streamed on www.epicentre.tv.

TEAM NEWS

NSW Arrows v Queensland Scorchers, Saturday 6 October 2pm (AEST), Sydney Olympic Park Hockey Centre

Hockeyroo Mariah Williams isn't quite ready to return for NSW after long-term injury, while Anna Flanagan is included for the Arrows after switching from Canberra Strikers.

The Scorchers, who were runners-up last year, boast a star-studded line-ups which includes more than half a dozen internationals, but Savannah Fitzpatrick is unavailable due to a hamstring problem.

NSW: Jocelyn Bartram (gk), Sarah Johnston, Kate Hanna, Emily Smith, Grace Stewart, Anna Flanagan, Greta Hayes, Mikaela Patterson, Tamsin Bunt, Kaitlin Nobbs, Jessica Watterson, Georgina Morgan, Kate Jenner, Abigail Wilson

Qld: Madison Fitzpatrick, Ashlea Fey, Ambrosia Malone, Jodie Kenny, Jordyn Holzberger, Tegan Richards, Stephanie Kershaw, Rebecca Greiner, Morgan Gallagher, Hannah Astbury (gk), Emily Burrows (gk), Layla Eleison, Britt Wilkinson, Georgia Hillas, Renee Taylor

NSW Waratahs v Queensland Blades, Saturday 6 October 4pm (AEST), Sydney Olympic Park Hockey Centre

Ryan Proctor is named in the Waratahs to make his debut, while Tristan White is included despite stepping away from the Kookaburras set-up earlier this year.

Kookaburra Jake Whetton is unavailable following the birth of his first child, while the Blades will need to make a call on goalkeeper Cade Banditt or Matthew Finn.

NSW: Lachlan Sharp, Tom Craig, Simon Orchard, Jack Hayes, Ash Thomas (gk), Matthew Dawson, Flynn Ogilvie, Kurt Lovett, Blake Govers, Matthew Butturini, Tristan White, Ryan Proctor, Kieran Govers, Timothy Brand

Qld: Corey Weyer, Tim Howard, Hugh Pembroke, Joel Rintala, Robert Bell, Jacob Anderson, Shane Kenny, Scott Boyde, Cade Banditt (gk), Matthew Finn (gk), Matthew Swann, Daniel Beale, Dylan Wotherspoon, Justin Douglas, Jared Taylor
Click here to purchase match tickets
FB: /NSWHockey & /HockeyQueensland, Twitter: @Hockey_NSW & @Hockey_QLD, Instagram: @HockeyNewSouthWales & @HockeyQld
Tassie Van Demons v Canberra Strikers, Saturday 6 October 5:30pm (AEST), Tasmanian Hockey Centre, Hobart

Ruby-Rose Haywood gets the nod in goal for Tasmania, while Sarah McCambridge will wear the captain's armband. Kalindi Commerford has overcome a hamstring injury to be fit for the Strikers, who have added ex-Great Britain international Beckie Middleton. Forward Naomi Evans is fresh from her Hockeyroos debut too.

Tas: Sofie McLeod, Madeleine Hinton, Jess Tremayne, Blair Patten, Laura Spandler, Ashleigh Arthur, Samantha Lawrence, Louisa Jacobson, Jean Flanagan, Nellie Paynter, Sarah McCambridge, Eliza Westland, Phillida Bridley, Ruby-Rose Haywood (gk)

Can: Edwina Bone (c), Catriona Bailey-Price, Jessica Smith, Meredith Bone, Sophie Gaughan, Samantha Economos, Naomi Evans, Elena Tice, Beckie Middleton, Rebecca Lee, Kalindi Commerford, Tina Taseska, Sarah White, Rene Hunter (gk)

Tassie Tigers v Canberra Lakers, Saturday 6 October 7pm (AEST), Tasmanian Hockey Centre, Hobart

The Tigers will be led by experienced Aussie star Eddie Ockenden and the side features several rising stars from side that triumphed at the Under-21's Nationals including recent international debutant Jack Welch, giving them hope of a repeat of 2014's breakthrough AHL title.

Niranjan Gupte, Jake and Ben Staines are away for the Sultan of Johor Cup for the Lakers, while captain Glenn Turner is absent too. Japan internationals Kazuma Murata and Manabu Yamashita will play after appearing for their country at last month's Darwin International Hockey Open.

Tas: Nick Leslie, Kurt Mackey, Jeremy Edwards, Eddie Ockenden (c), Samuel McCulloch, Joshua Beltz, Jack Welch, Kieron Arthur, Grant Woodcock (gk), Tim Deavin, James Bourke, Ben Read, Oliver Smith, Sam McCambridge

Can: Aaron Knight, Owen Chivers, Kazuma Murata, Jamie Hawke, Anand Gupte, Garry Backhus, Manabu Yamashita, Aaron Kershaw, Lewis McLennan, Lewis Shepherd, Thomas Deane, James Day, Thomson Stuckey, Andrew Charter (gk)
Click here to purchase match tickets
FB: /HockeyTasmania & /Hockey.ACT1, Twitter: @HockeyTasHQ & @Hockey_ACT, Instagram: @HockeyTasHQ & @HockeyACTOfficial
SA Suns v WA Diamonds, Sunday 7 October 2pm (ACST), State Hockey Centre, Adelaide

Two-time winners SA Suns will be without young talent Miki Spano, but welcome ex-AHL MVPs Karri McMahon and Jane Claxton and Hockeyroos keeper Ash Wells. Chile international Mariana Lagos is recruited after playing in the WA Premier League with North Coast Raiders.

The Diamonds, who haven't won the AHL since 2010, won't have Georgia Wilson throughout the AHL due to a year-long knee injury, but there's no shortage of young talent including Aleisha Power, Renee Rockliff and Shanea Tonkin.

SA: Jane Claxton (c), Holly Evans, Celeste Foord, Emily Grist, Amy Hunt, Euleena MacLachlan, Karri McMahon (c), Ashleigh Morrison, Alison Penington, Hattie Shand, Lucy Talbot, Leah Welstead, Ashlee Wells (gk), Mariana Lagos

WA: Phillipa Morgan, Candyce Peacock, Jemma Buckley (c), Shanea Tonkin, Penny Squibb, Kathryn Slattery, Rachel Frusher, Roos Broek, Caitlin Pascov, Annie Gibbs, Aleisha Power (gk), Renee Rockliff, Line Malan, Erin Judd (gk), Sienna Archer, Sara Foster, Danielle Bestall, Sage Rogers-Uff

SA Hotshots v WA Thundersticks, Sunday 7 October 3:45pm (ACST), State Hockey Centre, Adelaide

Lachlan Busiko is unavailable for the Hotshots as he's away in Malaysia with the Burras, but SA are boosted by international pair Sijbrand Bolhuis and Lee Dong-Hyung.

Ten-time AHL champions WA have their own list of absentees due to the Sultan of Johor Cup, including Alec Rasmussen, Liam Flynn, Matthew Fisher, Brayden King and Coby Green, while SA-born Kookaburras forward Tom Wickham is out with a calf injury.

SA: William Abbott, Sijbrand Bolhuis, Simon Brown, Scott Germein, Brodie Gleeson, Fred Gray, Ross Hetem, Lee Dong-Hyung, James Keeves, Luke Larwood, Andy Leat, Daniel Mitchell, Alastair Oliver, Glyn Tamlin, Michael Wells (gk), Cameron White, Kurtis Willson

WA: Jason Gabriel, Tim Geers, Jake Harvie, Frazer Gerrard, Marshall Roberts, Tyler Lovell (gk), Coby Green, Graeme Begbie, Will Byas, Dane Gavranich, Daniel Robertson, Bryn De Bes, Aran Zalewski, Brandon Gibbs, Joshua Bowen, James Richardson (gk), Joseph Kenny
Click here to purchase match tickets  
FB: /HockeySouthAustralia & /HockeyWA, Twitter: @Hockey_SA & @Hockey_WA, Instagram: @HockeySAOfficial & @Hockey_WA

NT Toshiba Pearls v Victoria Vipers, Sunday 7 October 5pm (ACST), Marrara Hockey Centre, Darwin

Brooke Peris is the big name in the Pearls line-up, while recent Hockeyroos debutants Sophie Taylor and Hayley Padget will play for reigning champions Victoria, who won only their third AHL title in 2017.

NT: Elizabeth Duguid (gk), Jennifer Hoes (gk), Brooke Peris, Felicity Gallagher, Natarlia Smith, Grace Nalder, Jessica Martin-Brown, Tayla Ainslie, Courtney Knowler, Georgia Graf, Josie Short, Babette van der Velden, Kim Leiper, Erin Lidbetter, Danarra Bishop, Jacqueline Graf, Carly James, Seriou Frankema

Vic: Aisling Utri, Nicola Hammond, Sophie Taylor, Kristina Bates, Lily Brazel, Kary Chau, Emily Hurtz, Meg Pearce, Hayley Padget, Madi Ratcliffe, Samantha Snow, Hannah Gravenall, Rachael Lynch (gk), Lydia Velzian

NT SRA Stingers v Victoria Vikings, Sunday 7 October 6:45pm (ACST), Marrara Hockey Centre, Darwin

Kookaburras defender Jeremy Hayward headlines the Stingers squad which includes 32-year-old ex-Australia international Joel Carroll and Adrian Lockley who is back for another AHL campaign.

The reigning champions will be without former Kookaburras Andrew Philpott and Chris Ciriello for Round One. Nathan Ephraums and Damon Steffens are absent with Burras duty.

NT: Jason Lowe, Tarrant Haami-Jones, Adam Luck (gk), Adrian Lockley, Jamie Hullick, Corey Piggin, Jye Clark (gk), Jacob Andrade, Robert Duguid, Nicholas Hill, Nathan Hochman, Ronan Myyrylainen, Dylan Hill, Jason Hullick, Joel Carroll, Matthew Argent, Dwayne Abbott, Ewan Wallin, Isaac McDonald, Jeremy Hayward

Vic: James Webster, Max Hendry, Andrew Scanlon, Josh Simmonds, Stephen Gale, Josh Pollard, Russell Ford, Joel Hamilton, Jayshaan Randhawa, Jonathan Bretherton, Oscar Wookey, Johan Durst (gk), James Knee, Aaron Kleinschmidt

Tickets available from the gate only

FB: /HockeyNT & /HockeyVictoria, Twitter: @Hockey_NT & @HockeyVictoria, Instagram: @Hockey_NT & @HockeyVictoriaOfficial

Hockey Australia media release


---

Something Special's Brewing In Tasmania For AHL

Ben Somerford




The Tassie Tigers and Van Demons may have only won one title across the 27 years of the Australian Hockey League but there's something special brewing in the Apple Isle ahead of this year's last-ever edition.

Less than three months ago, Tasmania lifted the Under-21 National Championships Men's title after a remarkable campaign and buoyed by a 'golden generation' of young talent such as recent Kookaburras debutant Jack Welch coming through, alongside those left from the triumphant 2014 side and there's reason for optimism.

As well, Tasmania will host two rounds of fixtures in the AHL (Saturday 6 October vs ACT and Sunday 14 October vs NSW) before the Finals on the Gold Coast from Thursday-Sunday 25-28 October which will boost their chances.

The last time the AHL was played in Tasmania was in 2013, in the women's competition, while Tigers captain Eddie Ockenden hasn't played on home turf in the event since 2011.

"I'm pretty excited to get back to Hobart and represent Tasmania in front of our hockey community," Ockenden says.

"It's a great opportunity and I think we're all looking forward to it. I know some of the guys back home have been messaging already and are pretty keen to get back into it already.

"Looking back, 2011 is a long time ago. I've had great memories of playing for Tasmania there and watching Tasmania when I was young. It's great to be able to give that opportunity to our young players."

Ockenden, now 31, is a three-time AHL MVP including during Tasmania's successful 2014 campaign and is optimistic about this year's side.

"I think we have a pretty strong squad," he says. "We won in 2014 which was really cool and an awesome experience for all of us.

"The Under-21 team this year won the National Championships so that's incredible for a Tasmanian team to go away and win is awesome.

"Hopefully those guys come into the Tigers team and can replicate that form."




Kookaburras defender Jeremy Edwards, who was also part of the 2014 Tasmania side, said the state's good run wasn't isolated to the men's sides.

"We're in a little purple patch with our state's Hockey at the moment," he said.

"We've had some really good form with our under-age girls' sides. Obviously the Under-21 boys finished off a good campaign with a win so it's exciting to see Hockey going so well in Tassie.

"We've worked pretty hard to grow it and now we're seeing it growing in the women's and the men's. Hopefully we can get down there and put on a really good show."

Josh Beltz was also part of that 2014 Tigers side, although he was in his debut AHL season.

"That was incredibly special," Beltz says. "It was my first AHL so to replicate that would be amazing.

"We've got a good young squad now with a few guys coming through the junior Australian ranks.

"Hopefully if we put a good team on the field and play well, there's every chance we'll do it again.

"I think every year we go in there to compete and win. This year there's an opportunity to do that.

"To play in front of a home crowd with hopefully a home crowd advantage it'll put us in good stead to go a long way in the tournament."

Edwards added that a home corwd would be important and encouraged all proud Tasmanian sports lovers to get along, with tickets available through Trybooking.com via this link.

"AFL is finished, NRL is finished, it's not quite cricket season yet, if you want to see good live sport, it's a really fast entertaining game," Edwards says.

"I'd expect a lot of hockey people out there and I'd really encourage anyone who's had interest to watch because it's a high standard game and an incredibly good facility.

"We want everyone there watching. We're a proud state and we want to put on a good performance. Hopefully we get a lot of bum on seats."

The Van Demons play Canberra Strikers from 5:30pm AEST on Saturday, followed by the Tigers against the Lakers from 7:15pm AEST.




Hockey Australia media release


---

Three Rock looking to hit ground running at EHL ROUND1 in Barcelona



©: Frank Uijlenbroek / World Sport Pics

Three Rock Rovers are looking to hit the ground running in Barcelona at EHL ROUND1 after a short run-in of domestic matches in the Irish league in preparation for their games with Racing Club de France and Junior FC.

They started their season two weeks ago with a dramatic 4-3 loss to Banbridge to a last-second goal before bouncing back to beat YMCA 3-1 last Saturday.

For Irish international midfielder Daragh Walsh, he says they would have preferred some more game-time but is reasonably content with their form.

"It's obviously quite difficult preparing for a big tournament like this so early in the season," he told the EHL website.

"Just two games in, we've had a mixed bag of results. Overall, I think we've been playing quite well and training at a very competitive level. We felt we played some very good hockey in our opening loss against Banbridge but that our own mistakes really cost us.

"Thankfully we were able to put in a strong performance last week vs YMCA to bring a win into this weekend."

For that second game, Three Rock welcomed back goalkeeper Jamie Carr who missed the opening tie. From the side that played in the EHL last year, flying full-back Mark Samuel has moved to UCD and Richard Pautz has returned to South Africa. David Kane is currently working in the US.

On the flip side, Scottish Under-21 international Jack McAlister has joined as has Mark English from Railway Union and the latter made an impact with two goals against Banbridge.

Olympian Mitch Darling is the star turn along with Luke Madeley, Carr, teenager Ben Walker and Walsh who were all named as part of Alexander Cox's extended Irish World Cup squad.

It will be their second EHL campaign of 2018 having narrowly lost to Saint Germain at the KO16 before playing out a crazy 20-10 result in the ranking match against Dragons. For that tie, food-poisoning spread through the side but they did rally to score five field goals to bring up their total of 10 under the recently removed rules.

"Dragons was a bit of a mad one," Walsh admits. "We knew obviously it would be an extremely tough game against such strong opposition and only having 10 or so healthy players didn't help the cause.

"It turned into a bit of a chasing the ball exercise at times. The game finished like a bit of a rugby score line which didn't flatter us either but, to be honest, I think a couple of our goals were two point corners so it probably helped! However, I'm personally glad that the rule has reverted back to normal for this season."

As for their EHL opponents, they have a reasonable amount of knowledge on their opponents.

"We know a bit about our opposition so far and know both games will be very tough tests. We know Racing have lots of EHL experience and will be a tough team to beat.

"It will be good to face past teammate Ali Haughton also! From what we've seen of Junior they look to play a lot of aggressive, direct hockey which we'll need to be wary of."

Euro Hockey League media release


---

Kampong to represent Netherlands at ABN AMRO Under-14 EHL




SV Kampong will once again be the Dutch representative at the ABN AMRO Under-14 EHL after their success in the Dutch qualifiers.

Kampong have twice won the ABN AMRO Under-14 EHL which features this year six of Europe's top clubs teams, landing the title in 2016 and 2017.

In their qualifiers, they recorded 3-0 wins against both Amsterdam and Oranje Rood to secure their golden ticket to the main event which gets under way next Easter, running in parallel to the main EHL event.

Amsterdam drew 0-0 with Oranje-Rood in the other game of the qualifier series at Klein Zwitserland.

Euro Hockey League media release


---

Tokyo calling as Olympic organisers call for volunteers




International hockey is one of the leading sports when it comes to recruiting, training and utilising volunteers therefore the FIH is calling on the hockey community to sign up and become one of 80,000 volunteers who will deliver the Tokyo 2020 Olympic Games in Japan.

Those interested in being part of an incredible sporting event in a unique and vibrant location have until the start of December to submit their application. Nine categories are open to volunteers with hockey looking for a number of specific roles for the Games that takes place between 24 July and 9 August 2020. For those not based in Japan, remote training sessions for overseas applicants have been planned.

Whether organising the Ball Patrols, helping in the media tribune or escorting the players on and off the team coach, an army of volunteers are crucial to a smooth running hockey event.

Volunteers first hit the headlines at the 2012 London Olympics, when thousands of volunteers, all wearing the same red and beige uniform, welcomed thousands of people to London for the huge multi-sport event.

Among the venues that benefited from the services of the volunteers was the Riverside Arena, where the hockey event was held. Many of the volunteers from 2012 have since worked at other major hockey events, including the EuroHockey Championships in 2015, Rio 2016 Olympic Games, Gold Coast 2018 Commonwealth Games and at the recent Vitality Hockey Women's World Cup London 2018.

Hockey volunteers come from all sectors of society. Some are die-hard hockey fans who volunteer so they can work alongside the world's best hockey players and coaches and get a glimpse of the world-class action.

Others volunteer as a sense of duty, retired or semi-retired people will often use volunteering as a means of giving back to society. For others, volunteering offers additional training. A student seeking a career in event management or the media, will gain high benefits from working in that environment in a voluntary capacity. And yet for others, volunteering offers a way to de-stress from a different career.

Among the volunteer work force you will find Bank Managers, Journalists and Sales people, all enjoying a different working experience. It is no easy task being a volunteer. When the smooth running of an event is at stake, everyone has to play their part and volunteers are no different.

Training for the role can be intense; the pressure, particularly around match days, is highly charged; and team leaders will push their workforce hard. But, as the smiling faces at the end of an event signify, being a cog in the wheel of a spectacle such as an Olympic Games gives everyone involved a huge and satisfying sense of achievement.

Click here for more information about volunteering at the Tokyo 2020 Olympic Games.

FIH site