All the news for Tuesday 2 October 2018

Game two ends even in Cardiff for Scotland women




Scotland women were held to an entertaining 1-1 draw in their second match against Wales of a two-game series in Cardiff. The Scots ran out 2-1 winners the previous match in the opening games of new Head Coach Jen Wilson's reign in charge.

From the outset it was a very exciting contest with Scotland playing some enterprising hockey. The Scots made 10 changes in this match with many young players taking to the pitch.

Despite their strong start Scotland found themselves 1-0 down in the opening quarter. Wales scored the game's opening goal from a penalty corner which was blasted home in the third phase to give the hosts the lead.

Scotland almost issued an immediate response but Fiona Burnet was denied an equaliser when her effort struck the post.

Scotland created the majority of the chances throughout the game in a very creative performance. There were good interactions all over the pitch and impressive possession hockey.

The Tartan Hearts battled hard even though things didn't always go their way in the match. A strong penalty stroke claim was waved away in the second quarter and then the Scots thought they'd scored when the ball hit the net in third quarter, but found a short corner had been awarded instead.

Scotland went to a kicking back for the last eight minutes of the match and the late pressure was rewarded by a goal in the final moments.

A short corner was well placed into the D on the second phase, it prompted a scramble which ended when Kaz Cuthbert forced the ball home in a gritty finish to earn Scotland a draw with 30 seconds remaining.

Head Coach Jen Wilson said, "A draw was actually an unlucky result when you compare the stats and see how much we created throughout the game, let alone how well we performed.

"We started really well with the young players really following the footsteps of the more experienced players who played in the previous game. We were 1-0 down for the bulk of the game but this didn't reflect on the performance.

"I'm very pleased with what I saw; the players achieved all the objectives I set for the match and to be achieving the things we are at this early stage is very exciting. Some of the players haven't played much together but looked really good.

"We played 29 players over the two matches and this shows the depth and quality we have in the squad. It's very competitive and there's a lot of really good options within the squad. I'm very excited to see the team develop."

Scottish Hockey Union media release


---

Spain's FIH Pro League tickets available now!



Tickets to see Spain men live in action are now available Photo: FIH/WSP

Tickets for the much awaited FIH Pro League opener on 19 January 2019 are now on sale, with fans racing to secure their place at the inaugural men's match between hosts Spain and Rio 2016 silver medallists Belgium at Estadio Betero in Valencia.

BUY TICKETS NOW!



The FIH Pro League will see 144 one-off matches played from January to June every year featuring the world's leading hockey nations, culminating in a Grand Final in the last week of June in the Netherlands.

Spanish fans will have a unique opportunity to support their home team as Spain's eight home matches are spread across the event calendar.

Spain has chosen Valencia and Madrid as their home fortresses, welcoming visitors to two of the country's most culturally fascinating cities.




After hosting the opener against Belgium on 19 January, Spain face Great Britain on 26 January in Valencia.

For the next three weeks the action shifts to the Southern Hemisphere but returns to Valencia on 15 February where the hosts will face reigning European champions Netherlands.

Spain's next home game is exactly a month later on 15 March against World number six ranked Germany.

Valencia's last FIH Pro League match is scheduled for 26 April where the hosts take on four-time world cup winners Pakistan.

In the following six weeks after, Spain play just two away games against Great Britain and Germany.

When they return to home turf on the 13 June, a new venue will welcome Spain for their last three home matches.




The Spanish capital's Club De Campos Villa in Madrid will be their new home, with fixtures against Australia and New Zealand on the 13 and 14 June respectively.

Spain's last home game will be played at the same venue on 16 June against reigning Olympic champions Argentina.

They will then cap off their wonderful six-month journey in the FIH Pro League with their final league game away to Asian giants Pakistan.

In addition to the FIH Pro League, Spanish hockey fans are also looking forward to hosting one of the women's Hockey Series Finals, which will take place in Valencia between 19 and 27 June.

For further information about the FIH Pro League, visit the Q&A section on the FIH website by clicking here.

For the full FIH Pro League schedule, here.

#FIHProLeague

FIH site


---

Spanish hockey continues heady heights and sponsorship to match

By The Hockey Paper



Real Sociedad HC paraded at the weekend PIC: Real Sociedad FC

Spanish hockey continues to make hay in a football-obsessed nation. Real Sociedad's hockey team had a weekend to remember when they were paraded at Real Sociedad FC's home ground before their La Liga clash with Valencia.

The club's hockey team won the Spanish league in June in Barcelona and the football club duly celebrated the moment on Saturday in front of their fans and a standing ovation.

Club captain Itxaso Sánchez, their 27-year-old defender, was handed ceremonial kick off duties with her stick before the team watched from the VIP seats and president Jokin Aperribay gave each player a gift.

Spanish hockey has certainly been on a high since the national team won bronze at the women's World Cup in London.

Lexus, Toyota's premium brand, is continuing to make a name in Spanish hockey and has clearly latched on to the success of Adrian Lock's side.

After announcing a deal to sponsor SPV Complutense HC in July, the automative brand inked a deal with the Royal Spanish Hockey Federation (RFEF) to become official sponsor across the game.

The company now wants to "enhance its reach in sports".

"Hockey is a sport with which the brand feels fully identified. And with which it feels proud of being able to collaborate", said a statement.

Lock said in the aftermath of Spain's brilliant London performance that he was hoping for extra funding. And this might pave the way towards that.

Speaking recently on their summer success, Lock recalled: "After the first games of the group stage we realised that a mistake was expensive.




"We had to go to the field thinking that the games were 60 minutes and we had to be at 100 per cent every minute."

Meanwhile, social media pictures have also indicated that Lock has gone for a new image by cutting off his flowing locks and stubble.

The Hockey Paper


---

Kate Richardson-Walsh: More female hockey coaches needed for role models

By Rod Gilmour



Kate Richardson-Walsh, left, watches on with Sarah Kelleher PIC: Mark Clews

They may be featuring in the Conference, but it was a premier start for the Richardson-Walsh name on Saturday. Helen starred with a Cambridge City hat-trick in a 5-0 rout of Southgate, while Kate started her coaching career in style, overseeing a Hampstead & Westminster win against Wimbledon, a team featuring an Olympian and two England players.

While player-coach Helen is seeing through a second season with Cambridge, Kate was still mulling over extending her playing career into this season.

There was an indoor stint with East Grinstead last season and a few forays elsewhere, but it was a prolonged chat with H&W officials which proved the "right fit", with the Olympic gold medal-winning captain in demand off the pitch with her business speaking engagements.

And so it is the touchline where captain Kate will be seen now, Saturday's 3-0 home win recorded as the first act in the second part of her immense hockey career.

This season, the 38-year-old is co-coach alongside Sarah Kelleher, the former Irish International and England under-18 coach, and a player she knows well having played with her at Slough HC.

"She is an exceptional person and an interesting coach in the way she goes about it," she said of Kelleher. "She's very interested in the psychology and mindset along with all the other aspects of hockey. I will learn a lot from her."

The all-female leadership is not the norm in the Investec Women's Conference East. In fact, of the 10 clubs, less than half have female head coaches.

"There needs to be more female coaches full stop," said Kate before her English coaching debut. "Internationally, there is Alyson Annan (Holland) and Janneke Schopman (USA). They are two outstanding coaches, but why only two?



Hampstead & Westminster are aiming for Premier Division status PIC: Mark Clews

"It's the same in all sectors; in business and all different sports.

"There are aspects which need to be looked at. Part of it is role modelling. If you don't see it as a viable option, if you don't see other people doing it, you don't ever consider it as an option."

According to Kate there are financial constraints too. "You can't have a full-time living unless you are on the international circuit.

"In men's hockey, the coaches in clubs get paid more than the coaches who coach women's hockey. There is a gender gap, while the pay split between men and women at club level goes through coaches and players.

"The vast majority of female players continue to pay to play for club whereas for many years a lot of men haven't paid to pay. It's how we balance this all out, otherwise nothing will ever change."

Change and ambition will only come, says Kate, if English clubs invest in the women's team and coaching.

Meanwhile, Kate and Helen will continue to impart their invaluable knowledge of the sport. After the weekend's opener, it will certainly be interesting to follow their coaching paths here on in. All the way to the top of the international game? Their drive and love of the game could well see that happen.

For now, October 27 will be noteworthy. Cambridge City v Hampstead & Westminster, a clash Kate was quick to brush off.

"It is one of those things which other people are more interested in," laughed Kate. "We've played against each other at different clubs, it won't be any different to that."

My hockey week

It's fair to say that life for the former Great Britain and England captain has not been the same since Rio 2016. A stint in Holland and now back in the UK has been entwined with carving out a busy schedule off the pitch with speaking engagements. Here, she mapped out her week leading up to her coaching debut with Hampstead & Westinster at the weekend.

MONDAY
Life has been very varied and different from being an elite athlete, where everyday is mapped out in a four-year cycle. The week started down at Somerset at Millfield School, helping Matt Taylor at his MT13 coaching conference. Left at 3pm to get back to training at Hampstead.

TUESDAY
Writing presentations and getting some time to go the gym. Video coding from our practice games and transferring to Hudl for the players to look at.

WEDNESDAY
Travelled to Brighton with Helen to facilitate a culture workshop at a pharmaceutical company where we spent three hours in front of 150 people. Evening training, video meeting with Sarah [Kelleher, H&W co-coach) and home at 1130pm.

THURSDAY
Early train to Oxford for MT13 coaching all day at the Dragon School. Back to London for a keynote speech at Deloitte for a women in cyber conference.

FRIDAY
A morning of phone calls with the players and briefings for future business.

SATURDAY
Early morning gym session before travelling over to Hampstead to meet Sarah and the players. It's a London derby, so will be a good match up and both sides will look to hit the ground running.

The Hockey Paper


---

Great Britain's Olympic gold medallists need 'to find motivation' - Kerry

By Nick Hope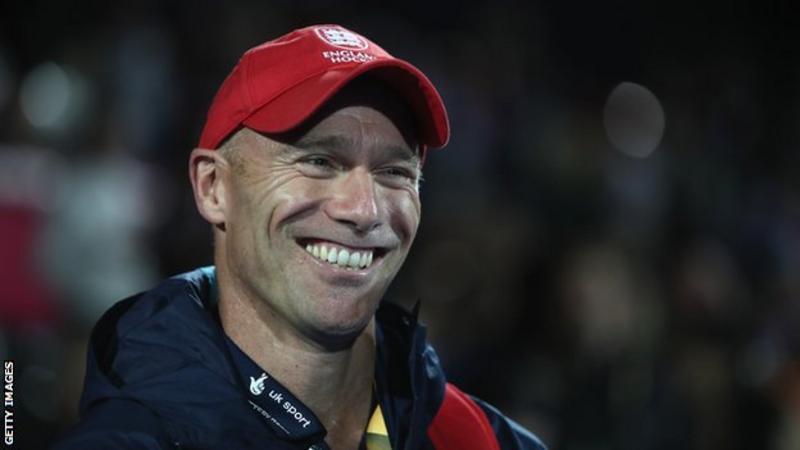 Danny Kerry is hoping to replicate his success with the GB's women's side with the men's

Olympic gold medal-winning coach Danny Kerry hopes leaving the Great Britain women's hockey programme will help them rediscover their "will to win".

Kerry led them to their first Olympic title at Rio 2016, but they lost in the quarter-finals of August's World Cup.

Two weeks later he was announced as the new head coach for the GB men's team - the "toughest" decision of his career.

"I needed a new, fresh challenge and equally the women will benefit from new leadership and fresh ideas," he said.

"Critically those people who have been medallists have really got to find that motivation to go hard again, but I think they're in a good place and have enough players to win another medal (at Tokyo 2020)."

Kerry will lead GB men for the first time on Wednesday evening in an anniversary international against Belgium - live from 19:30 BST on the BBC Sport website - which marks 30 years since Great Britain won Olympic gold at Seoul 1988.

'This is not a promotion'

The 47-year-old had been in charge of the women's programme since 2005, apart from two years between 2012 and 2014, when Kerry was temporarily in the performance director role for the Great Britain and England hockey setup.

During that time he led them to Olympic gold (Rio 2016), bronze (London 2012), and the European title in 2015; while they also secured World Cup, Commonwealth and Champions Cup honours.

In the same period the GB and England men have claimed just two international bronze medals.

"The women's team are ranked number two in the world and are the reigning Olympic gold medallists and it's almost the blue chip programme," said Kerry.

"I was really torn as I have a lot of loyalty to so many of the players on the women's programme and we had done a lot of rebuilding after Rio, but I had to think about whether a fresh impetus was needed.

"It's definitely not a promotion, it's the same role with a different gender, but I do see it as a good move for all of the programmes and myself personally."

Kerry suffered a heart attack in July last year, but made a rapid recovery and says that his health concerns are in the past.

"Obviously it was a big moment in my life, but I'm physically doing really well and feel energised by my new role," added the father of two.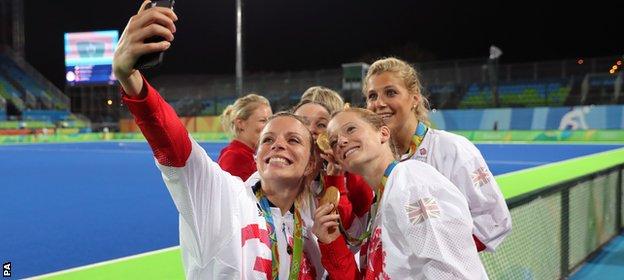 Captain Kate Richardson-Walsh (left) and wife Helen Richardson-Walsh (right) were Olympic the first married couple to win gold for Britain since Cyril and Dorothy Wright in the sailing in 1920

GB men - 'hurt drives "hunger" to succeed'

Fourth at London 2012 is the closest the British men have come to reclaiming the sport's ultimate prize, which they did for the first and only time in 1988.

The England men - who make up the majority of the GB line-up - were third at last year's European Championship though and also claimed bronze at the Commonwealth Games in April - which Kerry sees as cause for great optimism.

"Critically they feel they've not quite achieved what they want to and that's given them a real hunger to commit to something and push the boundaries," he said.

I was worried my kids may not have a dad – Kerry on heart attack

Will Kerry lead GB men to Olympic gold?

Kerry is using Wednesday's friendly match to introduce three uncapped players - Rhys Smith, Jack Waller and Zach Wallace - to international hockey.

He is also hoping the talented Ashley Jackson, 31, can play a crucial role in the same way Crista Cullen did for the women in Rio after being coaxed out of retirement.

"He's one of the leading British and English players, but at the moment is committed to a two-year contract in the Netherlands which is the sticking point," said Kerry, of the player who decided to take time away from international hockey after Rio 2016.

"I really hope we can resolve where Ash plays his hockey so we can work towards a position where he may be able to put himself into contention for Tokyo."

Kerry recalls watching the GB men collect gold after defeating West Germany 3-1 in the Seoul 1988 Olympic final as a 17-year-old and saying he wanted a "piece of that".

Although he would not achieve it as a player, he believes the current generation of men have that potential.

"I wouldn't have taken the job if I didn't think it was there," he said.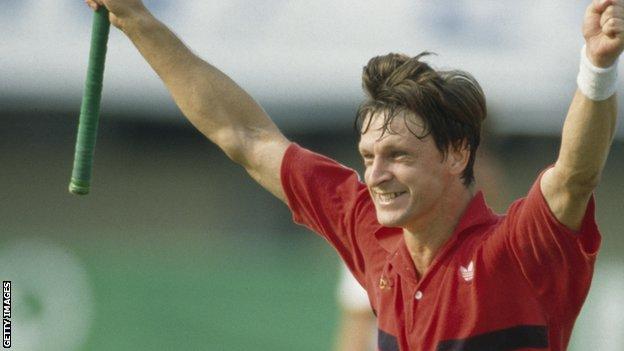 Sean Kerly scored eight goals, including one in the final, as GB won the 1988 Olympic title

England v Belgium
When: Wednesday 3 October, 19:20-20:55 BST
Coverage: Connected TV and online

BBC Sport


---

Seoul Olympics 1988 memories: I turned my hockey stick and shinned Roger Self



Martyn Grimley, right, celebrates gold in Seoul

In an extract taken from Seoul Glow, a new book about Great Britain's golden success in 1988, defender Martyn Grimley recalls training sessions with late manager Roger Self and how it made him into a hardened individual and international

Part of Roger Self's raison d'etre as a manager was not only you had the skill to play, but to play international hockey was an examination of your ability to perform when questions were asked. If you didn't have the answer you wouldn't make it. It was, perhaps, a way of trying to see what was inside you and not what was on the outside.

I saw countless scenarios where players weren't going to make it. If you said the wrong thing, he would take umbrage at you. He would regularly test your mettle.

He had a Karachi King Super stick with an extended head and used to wear a pair of gardening gloves. He wasn't great at hockey but was masterful at management.

He got me down to the D, with Ian Taylor in goal. He disappeared off to the corner flags and picked up two of them from the football pitch.

"Right, you've got the world's best goalkeeper there. We will have 10 shots and I want to see how many you can score and let's see what you're made off".

He stood behind me, saying: "I am Volker Fried". He was a German centre half, with a square head and built like a tank.

Robert Clift knocks in a ball, I nudge it into the circle and I am just about to hit it when Roger lashes me across the legs and my hands with the plastic corner flag.

The ball shoots off 10 yards past the goal. "1-0 to Volke". The next one comes in and this time I make Tayls into a save as I am expecting trouble. Only this time I have two weal marks on my legs and half a finger left on my left hand.

It was only going downhill.

I had to think fast.

On the third go, I turned my stick over and I carted Roger on his shin. He went down very quickly, split his leg as my stick had gone on to his shine bone. I leant over and said: "Roger, the first thing I do is check with Volke would have his shin pads on."



The 1988 side pictured together in 2008

I didn't care that I hadn't scored; it was about having some sort of steel, resolve or response to the situation. Or would I have continued doing what I had done or go with the flow? Was there a change with what I was going to do as an individual?

That was what he was after. If you got done three times by the same player, you wouldn't make it as an international player.

That never left me.

Seoul Glow: The Story Behind Britain's First Olympic Hockey Gold By Rod Gilmour (Pitch Publishing) is available from all good stockists now.

The Hockey Paper


---

Dutchman Oltmans replaces Stephen as hockey head coach

By Tan Ming Wai




KUALA LUMPUR: The Malaysian Hockey Confederation (MHC) have turned to Dutch maestro Roelant Oltmans (pic) to help Malaysia qualify for the 2020 Tokyo Olympics.

The 64-year-old, known for guiding Holland to the 1996 Atlanta Olympics gold and the 1998 FIH World Cup crown, has replaced Stephen Van Huizen as the head coach of the national hockey team.

Stephen, 60, who had been in charge since 2015, paid the price for Malaysia's failure to secure an early qualification to Tokyo as the continental champions after finishing second behind Japan at the Indonesia Asian Games last month.

Malaysia were on the verge of a historic Asiad gold and their first Olympic appearance since Sydney 2000 Games, but a late meltdown saw them squander a commanding 5-2 lead for the match to end 6-6 before the Japanese went on to win 3-1 through a penalty shoot-out.

Malaysia now have to wait for next year's World Series in Kuala Lumpur from April 23-May 1 for a second shot at qualifying for the Olympics.

And MHC have swiftly snapped up Oltmans, who had just stepped down as Pakistan head coach last week, believing he is the man who could make a difference.

Oltmans was quietly confident that he could justify MHC's faith in him.

"It's not easy, of course (to qualify for the Olympics), because the whole process of qualifying has been made very complicated by the FIH. But if I don't believe the team can do it, then I wouldn't be here," said Oltmans after his appointment was announced by MHC president Datuk Seri Subahan Kamal yesterday.

"We need to work hard from now. We have to first start performing well at the World Cup (in Bhubaneswar, India, from Nov 28-Dec 16) to boost your world ranking so that we'll draw easier opponents in the next qualifying tournament.

"Every team are so close to each other that you can't afford any more slip-up in this qualification process. We have a tough period in front of us."

Oltmans revealed that his service was sought by a "couple of teams" before committing to a two-year contract with Malaysia.

"Why Malaysia? Couple of reasons. It's kind of a coincidence because I decided to leave my job in Pakistan and Malaysia didn't qualify (for the Olympics) immediately ... if one of these two things didn't happen, then I wouldn't be sitting here today," he explained.

"MHC approached me several times previously, so I decided this is the right time do it. And with Malaysia, I also believe I would be able to work the way I wanted.

"I think we can bring the team to a higher level, not only the senior team but hopefully also the development programme and structure in the country so that it's not only a one-time association just for the national team but there's certain long-term legacy left here."

Stephen, who was redesignated to team manager and assistant coach roles, has pledged full support to Oltmans.

"My principle has always been clear, the team is more important than the individual," said Stephen, who was also the Tigers' head coach in 1994-1995, 1998-2001 and 2010-2011.

"In 2000 after the Sydney Olympics I was replaced by Paul Lissek, so this is not a new situation for me. It's an honour to be the head coach for the past three years. I feel we did reasonably well but as a group, we want to get to the next level and make the Olympics.

"Now my duty is to assist Roelant in any way I can as our goals and the country's goals are the same – bring success. If I can't do this, then I shouldn't be here."

The Star of Malaysia


---

MHC confirm Oltmans' appointment as national hockey coach

By SAIFUL AFFENDY SAPRAN

KUALA LUMPUR: Dutch-born Roelant Oltmans has been hired as the new national hockey head coach, replacing long-serving Stephen Van Huizen

Malaysian Hockey Confederation president Datuk Seri Subahan Kamal confirmed Oltmans' appointment in a press conference here on Monday.

Van Huizen has now been handed roles as assistant coach and team manager.

Oltmans, who had stints with India and Pakistan, will be tasked to guide the national team to the 2020 Tokyo Olympic Games through next year's qualifying tournaments.

The 64-year-old is best known for guiding the Netherlands to the 1996 Atlanta Olympic and 1998 Utrecht World Cup titles.

New Straits Times


---

After India and Pakistan, Roelant Oltmans becomes Malaysia's national hockey coach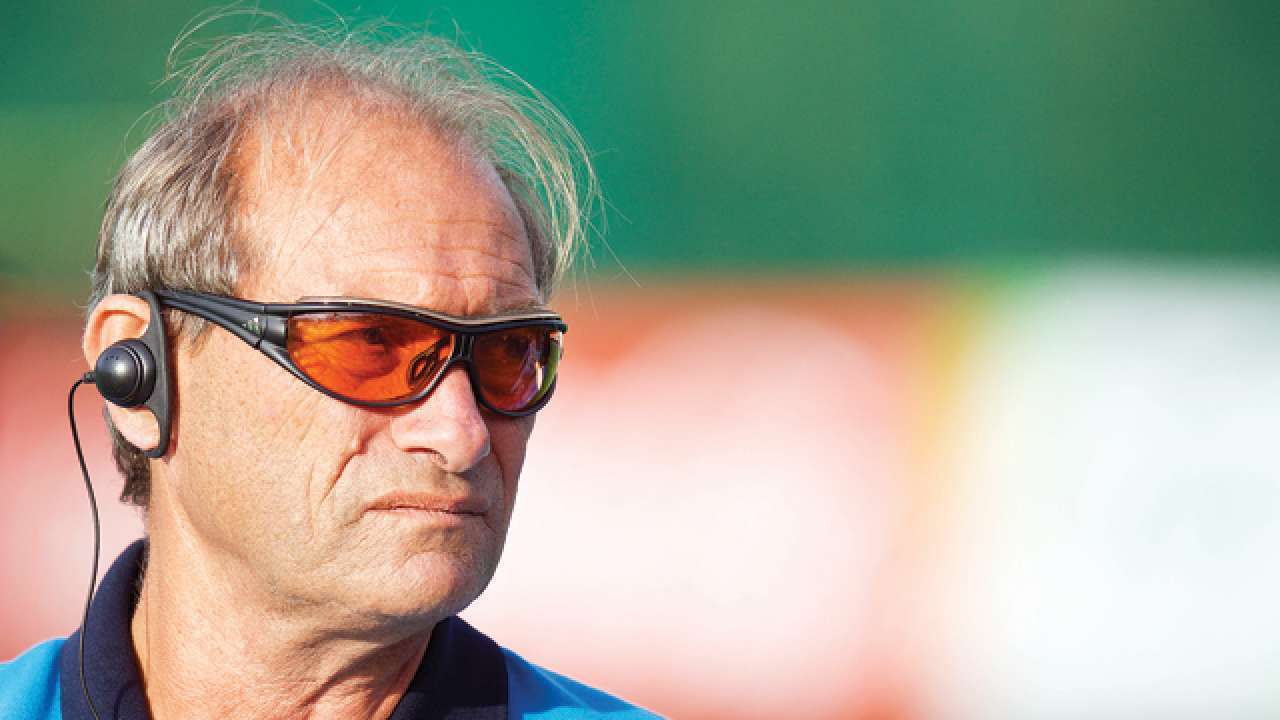 Roelant Oltmans - File Photo, AFP

Former India coach Roelant Oltmans was Monday appointed as the new head coach of the Malaysian men's national hockey team with an aim to take the side to the next level.

"Welcome to Coach Roelant Oltmans @OltmansOltmans to the Malaysian Hockey Confederation after being newly appointed as the National Head Coach. Let's take Malaysian Hockey to the next level," the Malaysian Hockey Confederation tweeted.

MHC President Datuk Seri Subahan Kamal confirmed Oltmans' appointment at a press conference in Kuala Lumpur. Long-serving Stephen Van Huizen has not been appointed as an assistant coach and team manager.

Oltmans' main priority will be to guide Malaysia to the 2020 Tokyo Olympic Games through next year's qualifying tournaments after missing out a golden chance to seal a direct berth through the Asian Games, where they lost to Japan in the final.

Oltmans was sacked from the post of Indian men's team head coach in September last year after a string of unimpressive outings at the international level. Under the Dutchman's guidance, India rose to World No 6. He also served as India's High Performance Manager during his four-year tenure.

Oltmans then took over as Pakistan coach in March this year but within six month after a string of unimpressive performances, was shown the door. But India and Pakistan's loss turned out to be Malaysia's gain as the MHC wasted no time in lapping up the Dutchman.

The 64-year-old Oltmans is regarded as one of the best coaches in the world and is best known for guiding the Netherlands to the 1996 Atlanta Olympic gold and 1998 Utrecht World Cup title. Incidentally, another former India coach Terry Walsh, who worked under Oltmans when he was High Performance Director, is currently the Technical Director of Malaysia hockey.

Daily News & Analysis


---

New coach Oltmans has big dreams for hockey team

By SAIFUL AFFENDY SAPRAN

KUALA LUMPUR: Newly-appointed national men's hockey coach Roelant Oltmans admitted that he faces a tough task in ensuring his team make it to the 2020 Tokyo Olympics through the qualifying tournaments next year.

Malaysian Hockey Confederation (MHC) confirmed Dutch-born Oltmans' appointment, replacing Stephen Van Huizen, in a press conference here on Monday.

"I wouldn't be here if it was easy to qualify (for the Olympics)," said the 64-year-old who guided the Netherlands to the 1996 Atlanta Olympic and 1998 Utrecht World Cup crowns.

"It will not be easy as the qualifying process finalised by the International Hockey Federation (FIH) is very complicated.

"However, we need to work hard to achieve the targets, starting with next month's World Cup in India.

"If the team can play well and pick up points to improve their ranking in the World Cup, then we will get a better draw for the qualifiers.

"We cannot afford not to play well at the World Cup. All the players need to be aware of the importance of doing well.

As for Van Huizen, the former international have been re-designated as assistant coach-cum-team manager.

Oltmans' last coaching stint was with Pakistan which lasted from January to September this year.

It is learnt that the Malaysian officials had approached Oltmans when he was in Jakarta with the Pakistan team for the Asian Games in August

"Why did I pick Malaysia? I came here because of many reasons.

"One of them is because this was the third time I had received an offer from Malaysia, and everything fell into place this time.

"I told myself that I just needed to do this for Malaysia.

"I have had discussions and also looked into other matters. I believe I can work with the current situation and system here," added Oltmans, who also had offers from several other countries.

The Olympic qualifying process starts with the Men's Series Finals in Bukit Jalil on April 23-May 1.

New Straits Times


---

Stephen pledges to work with Oltmans

By SAIFUL AFFENDY SAPRAN

KUALA LUMPUR: Stephen Van Huizen said it is tough to accept his new designation as national assistant coach-cum-team manager following the appointment of Dutch-born Roelant Oltmans as the head trainer of the hockey team.

However, Stephen added that he will assist and offer his full commitment to Oltmans in the bid to help Malaysia qualify for the 2020 Tokyo Olympics.

"It is awkward but all decisions were made for the good of the national team.

"I will need to put behind my personal feelings and look at this as a positive thing.

"I am also relieved that there is a new head coach who I will support and assist.

"We will work together and help the team achieve targets," said Van Huizen.

The former international, who was appointed as head coach 2015, had experienced a similar situation in 2000.

"I guided the squad at the 2000 Sydney Olympics and we did well, and everyone said the same.

"However, German Paul Lissek was hired as head coach. I also accepted it with open arms then," Van Huizen added.

New Straits Times


---

U.S. Men's Masters Teams Selected for 2019 WMH Indoor World Cup

COLORADO SPRINGS, Colo. - The U.S. Men's Masters Committee is pleased to announce the selected U.S. O-40 and O-50 Men's Masters Teams that will compete at the World Masters Hockey (WMH) Indoor World Cup from February 14-17, 2019 in Hong Kong. The USA men's teams were selected by a committee through a process that included live trials at Boston University, which were co-located with the Shooting Stars Masters Tournament on June 1. The teams will be preparing throughout the winter with several training weekends and the Boston Minuteman Indoor Cup in January.

Of the 24 athletes selected, four of the O-40 men's athletes and ten of the O-50 men's athletes competed at either the EXIN Masters World Cup or FIH Grand Masters World Cup in June. Additionally, seven of the selected to the O-40 team and three selected to the O-50 team were players who have been part of the U.S. Men's National Indoor Team. These athletes are Patrick Cota (Menlo Park, Calif.), Steve Danielson (Stanford, Calif.), Shawn Hindy (Moorpark, Calif.), Peter Jones (Stamford, Conn.), Ryan Langford (Ann Arbor, Mich.), Jesse Larson (Crownsville, Md.), David Sculley (Cambridge, Mass.) Milan Tyburec (Staten Island, N.Y.), Don Warner (Henrico, Va.) and Jason Wellings (Coronado, Calif.). Of those, six have Indoor World Cup experience. Cota, Danielson, Hindy, Jones, Langford and Tyburec all played in the 2003 Indoor World Cup in Leipzig, Germany and Cota, Danielson and Hindy played in the 2011 Indoor World Cup in Poznan, Poland.

The head coach of the U.S. O-40 Men's Masters WMH Indoor World Cup Team will be Allan Law (Syracuse Assistant Coach, Manlius, N.Y.) and the head coach of the U.S. O-50 Men's Masters WMH Indoor World Cup Team will be Michael Pallister (Princeton Assistant Coach, Princeton, N.J.). The team athletic trainer will be Anja Hossbach (Leipzig, Germany) and the tour manager will be Neville Gardner (Bethlehem, Pa.).

2019 U.S. O-40 Men's Masters WMH Indoor World Cup Roster

Frederico Baudini (Doral, Fla.) *^
Patrick Cota (Menlo Park, Calif.) +
Steve Danielson (Stanford, Calif.) ^+
David Eddie (GK) (Cambridge, Mass.)
Shawn Hindy (Moorpark, Calif.) *+
Ryan Langford (Ann Arbor, Mich.) +
Jesse Larson (Crownsville, Md.) +
Pedro Magalhaes (Hendersonville, Texas) *
Jaime Rodriguez (Springfield, Mass.)
David Sculley (Cambridge, Mass.) ^+
Lee Swinscoe (Jarrettsville, Md.)
Jason Wellings (GK) (Coronado, Calif.) *+

Alternates in alphabetical order: Binh Hoang (Westlake Village, Calif.), Barry Merriman (GK)*^ (Washington, D.C.), Marian Mueller * (Barrington, R.I.), Barry Payne * (Newton, Mass.), Vernon Vassou ^ (Arlington, Va.).

2019 U.S. O-50 Men's Masters WMH Indoor World Cup Roster

Fernando Diez de Onate (Key Biscayne, Fla.) *^
Peter Jones (Stamford, Conn.) *^+
Bob Khosla (Mesa, Ariz.) *^
Jeff Lancaster (Buderim, Australia)
Manuel Morales (Miami, Fla.) *^
Jon O'Haire (GK) (Columbus, Ohio) *
Greg Pereira (Fulton, Md.) *^
Jeremy Roberts (Beltsville, Md.) *^
Roberto Sabella (Key Biscayne, Fla.) *
Milan Tyburec (GK) (Staten Island, N.Y.) +
Ian Wagge (Scarborough, Maine) *^
Don Warner (Henrico, Va.) *+

Alternates in alphabetical order: Jonathan Drucker ^ (Coral Gables, Fla.), Andre Ferguson * (Attleboro, Mass.), Dieter Hillert * (Encinitas, Calif.), Alexander Rooks (Belmont, Mass.).

* 2018 Masters World Cup
^ 2017 Indoor Masters World Cup
+ National Indoor Squad

USFHA media release


---

Knowles Nominated For Prestigious 'The Don' Award

Ben Somerford




Recently retired Kookaburras legend Mark Knowles is among eight of Australia's best athletes who will vie for the 2018 'The Don' Award at next week's sold out Sport Australia Hall of Fame 34th Induction and Awards Gala Dinner.

With just nine days to go until Australian sport's night of nights on Thursday 11 October, the field for the prestigious award has been unveiled, revealing a star-studded list of Australian sporting champions whose achievements have most 'inspired the nation'.

The 2018 candidates include motor sport stars Daniel Ricciardo and Indianapolis 500 victor Will Power, Matilda's international goalscoring machine Sam Kerr, and record-breaking cricketer Ellyse Perry.

Australian Commonwealth Games heroes figure strongly in the nominations with gold medallists Kurt Fearnley AO and Madison de Rozario (athletics wheelchair racing) and outgoing Kookaburras hockey captain Mark Knowles OAM acknowledged, in addition to para-triathlete Lauren Parker who won a bronze medal at the Games one year after becoming paralysed from the waist down after an accident.

Knowles completed a stupendous career by leading the Kookaburras back to the No 1 world ranking and then to a record sixth consecutive Commonwealth Games gold medal at the 2018 Commonwealth Games in his home state Queensland.

In an honour reflecting the esteem in which he is held in world sport, Knowles was named the Australian Team Flag Bearer for the Opening Ceremony on the Gold Coast.

During the Parade of Nations, he notably moved back behind the first rows, weaving through the Australian team to lead from the back and allow other athletes the honour of leading the Australian team around the stadium.  

The Games saw the retirement of Knowles as Australia's most decorated player - 324 games, one Olympic Gold medal (2004), two World Cup titles (2010, 2014), four Commonwealth gold medals (2006, 2010, 2014, 2018) and was named world player of the year in 2014.

"As an Australian athlete, there are not many honours that can compete with that of 'The Don' Award," Knowles said.

"The way he conducted himself on and off the field was of the highest integrity and this is something that I have also tried to do.

"In looking at the past finalists and winners, it makes me extremely proud of the country kid from Rockhampton I've been able to become."

Inaugurated in 1998, 'The Don' Award is Australia's leading contemporary sport award, named in honour of the Sport Australia Hall of Fame's first Inductee, the late Sir Donald Bradman AC, and is awarded annually to the Athlete or Team who, through their performance and example has most inspired the nation.

Hockey Australia media release


---

Australian Hockey Teams To Depart For Youth Olympics

Ben Somerford




Australia's male and female Hockey teams for the 2018 Youth Olympic Games in Buenos Aires will fly out for Argentina on Tuesday.

Australia will compete in Hockey across both genders in the quadrennial event which runs from 6-18 October, with the male side reigning gold medal winners.

The entire Australian team travelled to Sydney for a 'Champ Camp' over the weekend at St Ignatius College, Riverview.

The flag bearer was also announced on Monday at a formal team reception at The Boathouse at St Ignatius College, Riverview.

The Australian male and female Hockey teams were announced in July, before the pools and schedules were confirmed in September.

In the women's competition, Australia are in Pool B against China, Mexico, Namibia, Poland and Zimbabwe.

In the men's event, Australia are also in Pool B up against Austria, Bangladesh, Canada, India and Kenya.

The Pool stages will take place between Sunday 7 Octoer and Thursday 11 October. Classification and Quarter-Final matches will then be held on Friday 12 October, with further classification matches plus the Semi-Finals on Saturday 13 October. The medal matches take place on Sunday 14 October.

Taking place in the Youth Olympic Park in the southern area of the city, the Hockey5s events are set to take centre stage with hosts Argentina expected to attract large numbers of local fans, renowned for their passionate support of the sport.

For the first time ever, there will be 24/7 streaming Youth Olympic Games coverage through www.olympics.com.au/live-stream.

Australian Schedule (all times AEST):
Men's Hockey
Monday 8 October 12am – Australia v Kenya
Tuesday 9 October 3am – Australia v Bangladesh
Wednesday 10 October 12am – Australia v Canada
Thursday 11 October 6:45am – Australia v India
Friday 12 October 12:45am – Australia v Austria

Women's Hockey
Monday 8 October 2:30am – Australia v Zimbabwe
Tuesday 9 October 12am – Australia v Namibia
Wednesday 10 October 4:30am – Australia v Poland
Wednesday 10 October 11:15pm – Australia v China
Friday 12 October 4:30am – Australia v Mexico

Selected Australian Teams:
Men's Hockey
Lain Carr (18), Matcham, NSW
James Collins (18), Perth, WA
Miles Davis (17), Sydney NSW
Brad Marais (18), Melbourne VIC
Craig Marais (16), Melbourne, VIC
Alistair Murray (18), Tincurrin, WA
Jed Snowden (16), Melbourne, VIC
Christian Starkie (17), Perth, WA
Ben White (18), Blackburn, VIC

Women's Hockey
Caitlin Cooper (17), Perth, WA
Naomi Duncan (16), Sydney, NSW
Amy Lawton (16), Emerald, VIC
Morgan Mathison (18), Gold Coast, QLD
Indianna Robertson (18), Bentleigh, VIC
Courtney Schonell (17), Narellan Vale, NSW
Jolie Sertorio (16), Peppermint Grove, WA
Maddison Smith (18), Albion Park, NSW
Grace Young (15), Yowie Bay, NSW

Hockey Australia media release


---

Wapda, SNGPL, NBP win CNS Hockey Championship opening day matches




LAHORE - Wapda took a flying start in the Chief of Naval Staff (CNS) Hockey Tournament, giving a hockey lesson to Pakistan Air Force (PAF) with an 8-1 thrashing here at the National Hockey Stadium on Monday.

In other matches of the opening day, SNGPL outlasted Port Qasim Authority 4-2 and National Bank of Pakistan (NBP) routed hosts Pakistan Navy 3-1. Wapda have services of 10 current internationals, who showed no mercy to PAF and kept them under persistent pressure with the addition of goals at regular intervals. The electric men illuminated the scoreboard almost at will. They were six goals ahead at the half time. After the change of the ends, Wapda reduced the pace a bit and added only two more goals. PAF managed to put one in with just two minutes left though their captain Shahbaz.

After the one-sided opener between Wapda and PAF, the spectators enjoyed a thriller between Sui Northern Gas Pipelines Limited (SNGPL) and Port Qasim Authority. Both the teams, with a number of current and former junior internationals, displayed good up and down game. Chances came and went and it was goal less at the half time. The two sides turned up the heat and the third quarter saw no less than five goals.

SNGPL broke the ice within one minute of the restart. A wonderful out of the circle hit by Ali Raza was first timed by Salman, standing in the mid circle, into the goal. PQA immediately restored parity. Atif capped a good move in the 34th minute. Soon the SNGPL played regained the lead. Rana Waheed's weak attempt rebounded to him and he made no mistake second time.

SNGPL extended the advantage. Salman had an excellent run down the left flank. His minus from the goal line was well capitalised by the diving Imran. The plucky PQA reduced the margin to the bare minimum in the 41st minute through Rehan via an indirect PC drill. It was 3-2 after the third quarter. A fierce contest ensued. However, SNGPL regained the two goal cushion. Salman, who had a very good match, was in position to score his side's fourth goal; availing a pass from the right.

Like the opening match, the two teams appeared uneven on paper. NBP with a number of internationals in its fold faced an inexperienced Navy, who have just a few junior internationals in their lineup. But the sailors gave the bankers a run for their money. They were definitely the better side in the first 15 minutes, earning the only two penalty corners of the quarter and also had more of the possession.

NBP regained composure in the second quarter. Off the first penalty corner, Pakistan's current drag flicker Abubakr Mahmood's push went into the left side of the net. Attique Arshad doubled the score with a spectacular individual effort. He burst into the circle side stepping two opponents before smashing the ball into the net. In half time, it was 2-0.

Navy were back in the game when their captain lanky Asad Aziz made it 2-1 off a penalty corner in the 35th minute. His forceful hit went into the goal off Mazhar Abbas's pads. A keen tussle followed. In the 47th minute, a NBP forward was felled dangerously in the Navy's circle. Resulting penalty stroke was calmly pushed into the right corner by the Bank's captain Ammad Shakeel Butt. Thereafter, NBP were in control most of the time and it ended 3-1.

The Nation


---

Barcelona beckons this week for EHL ROUND1 at the Pau Negre Stadium




Barcelona beckons this Friday as EHL ROUND1 comes into view, marking the first step on the road to crowning the 12th season's champion of the world's best club competition.

A year ago, HC Bloemendaal overcame a tough tie against Wimbledon and saw off SV Arminen to make it through to the KO16 and ultimately on to overall glory. Who can emerge from the line-up this year to potentially challenge for a ticket to the KO16 and beyond?

Four groups of three teams are under starter's orders with 12 clubs from 12 different countries looking to stake their claim with every game being live-streamed on the Eurohockeytv.org website (click here to register to see the action.

It begins on Friday, October 5 with Belarus's HC Minsk making their debut in the competition in Pool C at 11.15 (CET) against the hugely experienced WKS Grunwald Poznan who are playing in their 12th consecutive EHL season.

A well-matched battle between Austria's SV Arminen and Scotland's Grange follows in Pool A at 13.30. Pool D gets under way with a potential firecracker as Racing Club de France take on Three Rock Rovers at 15.45.

The last two seasons have seen precious little between Irish and French clubs with three meetings between clubs from those countries ending in one win each in normal time while Racing won the other tie in a shoot-out.

The day finishes with another strong match-up with high-flying Russian side Dinamo Elektrostal looking to take down England's Wimbledon at 18.00.

Day two sees the top seeds enter the fray with Royal Leopold – complete with Olympic gold medalist Manu Brunet – returning to the competition to face Grunwald Poznan in the opening game at 10.15 on Saturday, October 6.

Dutch giants HC Oranje-Rood go in as big favourites against Grange at 12.30 in Pool A before Pool D serves up another new face with Spanish runners-up Junior FC making their EHL debut. They will play Three Rock Rovers at 14.45. Germany's Mannheimer HC close out the day's action against Elektrostal at 17.00

Sunday, October 7 sees the conclusion of the group stages with Leopold playing Minsk at 9.30. Oranje-Rood take on SV Arminen in a repeat of their 2015 KO16 encounter – when OR were known as Oranje-Zwart – at 11.45.

The weekend finishes with a flourish with Mannheimer HC facing Wimbledon in a potential classic at 14.00. It is a repeat of their KO8 meeting in 2017 when the English club won via a shoot-out.

And, in the final act of ROUND1, Junior FC go up against Racing Club de France. A year ago, the final game of the weekend saw another French-Spanish battle to close the weekend with Saint Germain beating Club Egara 6-4 in a thriller and this tie could have the potential for a similar outcome.

Tickets for the EHL ROUND1 weekend are on sale via the EHL website at www.ehlhockey.tv/tickets.

EHL ROUND1 match schedule (Pau Negre Stadium, Barcelona, October 5-7, 2018)
Pool A: HC Oranje-Rood, Grange, SV Arminen
Pool B: Mannheimer HC, Wimbledon, Dinamo Elektrostal
Pool C: Royal Leopold, HC Minsk, WKS Grunwald Poznan
Pool D: Junior FC, Racing Club de France, Three Rock Rovers

Friday 5 October 2018 (all times CET)
M1 11.15h Pool C HC Minsk (BLR) WKS vs WKS Grunwald Poznan (POL)
M2 13.30h Pool A SV Arminen (AUT) vs Grange HC (SCO)
M3 15.45h Pool D Racing Club de France (FRA) vs Three Rock Rovers (IRL)
M4 18.00h Pool B Wimbledon HC (ENG) vs Dinamo Elektrostal (RUS)

Saturday 6 October 2018 (all times CET)
M5 10.15h Pool C Royal Leopold (BEL) vs WKS Grunwald Poznan (POL)
M6 12.30h Pool A HC Oranje-Rood (NED) vs Grange HC (SCO)
M7 14.45h Pool D Junior FC (ESP) vs Three Rock Rovers (IRL)
M8 17.00h Pool B Mannheimer HC (GER) vs Dinamo Elektrostal (RUS)

Sunday 7 October 2018 (all times CET)
M9 09.30h Pool C Royal Leopold (BEL) vs HC Minsk (BLR)
M10 11.45h Pool A HC Oranje-Rood (NED) vs SV Arminen (AUT)
M11 14.00h Pool B Mannheimer HC (GER) vs Wimbledon HC (ENG)
M12 16.15h Pool D Junior FC (ESP) vs Racing Club de France (FRA)

Note: Match times and schedule subject to change due to the requirements of television or other factors as determined by EHL.

Euro Hockey League media release


---

Racing young guns looking to grow-up quickly at EHL ROUND1 in Barcelona




Racing Club de France bring a new-look squad that is still finding its feet following a series of excellent seasons in the French league and good years in the EHL.

Racing reached the KO8 two seasons ago, becoming just the second French side to do so, and have won the regular season in their local league for the last few years.

They are very much in transition this year, though, ahead of their EHL ROUND1 appearance in Barcelona where they will face Three Rock Rovers from Ireland Spain's Junior FC.

Since last year, star goalkeeper Corentin Saunier moved to Schaerweijde in the Netherlands while Antoine Ferec went to Oree in Belgium.

In addition, Louis Duprez and Mathieu Regniez are both abroad for their studies and will return in February while David Bernstein has retired and Claudio Schaerer is back in Switzerland.

While all these issues may be manageable, they also have to cope with a lot of injuries with Jean-Laurent Kieffer, Simon Martin-Brisac, Hugo Galipo and Adria Romy all out.

Former French captain Francois Scheefer moved back to his original club, Bordeaux, but still has a significant influence on the side. He travels at the team's physio and he previously coached youngsters like Baptiste Gosset, Galipo, Thibault Fouquet, Cyprien Fermaut and Karl-Victor Merle in the club's academy who are now in the EHL squad.

Coming into their line-up this season are French Under-21 goalkeeper Antoine Croutte who has moved north from Lyon while forward Benjamin Lahaut arrived from Wattignies.

Romy is one of two players – along with Alvaro Turull – to join from Real Club de Polo de Barcelona and they will look to the experience of sweeper and drag-flicker Christopher Peters-Deutz, Dylan Dominik, Jules Francotte and rising star Amaury Bellenger.

With all the changes, Simon Martin-Brisac says the timing of EHL ROUND1 is not ideal but it can also prove a formative moment for their young players.

"The new squad is very young as we have a lot of injuries and absences and the timing of these absences is very bad. When you integrate new young players to the A squad, you need leaders and experienced players to show the way to the new one.

"Maybe we have currently a lack of that kind of leaders in the team. But the youngsters are showing some interesting things during training and games.

"They have a good spirit and a good energy. They are learning and the EHL will be a great moment for them to learn. How lucky they are to play an EHL at 17,18 or 19! Even if we are going trough a difficult period, we are confident for the future."

Racing lost the last of their build-up matches against CA Montrouge 7-2, making it two wins and two losses from their four games so far this season, leaving them in fourth place.

But they still have the most EHL experience of any of their group mates having played in the last five seasons. Midfielder Ali Haughton will be coming up against his former club Three Rock Rovers with whom he played in the EHL in 2008/09.

Racing last met Irish opposition in the KO16 in Eindhoven in 2017 when they beat Banbridge in a shoot-out and they also beat Monkstown in Barcelona in 2014. The French club have never met Spanish opposition in the EHL.

Euro Hockey League media release


---

Tsimashkou and Minsk look to add to 10th anniversary celebrations




HC Minsk's Tsimur Tsimashkou is hoping his fledgling club can celebrate their 10th anniversary in extra-special style when they make their EHL debut in Barcelona next weekend.

The 35-year-old skipper is one of just a couple of players to have experienced the world's premier club competition before, lining out with SC Stroitel Brest the last time a Belarussian side played at this level.

He was joined in that 2010 line-up by Aliaksandr Hancharou in ROUND1 in Barcelona when they came up against FIH World Player of the Year Jamie Dwyer, Teun de Nooijer, Ronald Brouwer, Rogier Hofman and so on.

They lost 12-0 to the Dutch side and then 7-2 against Reading – Hancharou scoring a goal in that tie. Tsimashkou also lined out for Dinamo Kazan when they reached the KO16 while Ukraine duo Dmtryo Luppa and Iaroslav Hordey played for Olympia Kolos Sekvoia, meaning there is only a smattering of knowledge of this level.

As such, Tsimashkou says it is a big test but one his side are going to enjoy: "Royal Leopold are a top-level side; they have players with that extra class and we know it will be very interesting.

"This is an exam for each of us. Nevertheless, we are ready - both physically and tactically. The main thing to enjoy this game, and invaluable experience!"

Their focus, as such, is primarily on their game against WKS Grunwald Poznan on Friday in the first game of the EHL weekend.

"We played against them a year ago at a tournament in Ukraine- we lost 4-3. It was a great game with a lot of chances for both teams. We are working on several systems for the game against the Poles. This game is very important for us."

Minsk started their season well with victory at the Commonwealth Cup before going on to win the Belarus Super Cup against SC Stroitel Brest.

Twelve of the Minsk team then went to play in the Hockey Series Open event in Lousada, Portugal where they won three of five games and got a pleasing 2-2 draw with Russia. But a 4-0 loss to Scotland proved decisive and saw them finish third overall and unlikely to advance to the next stage of the Olympic qualifying process.

Nonetheless, they still have plenty to celebrate in just the 10th year of the club.

"Many guys were eager to join our club and have come to make it a celebration of hockey. This is a great experience and a great challenge for all of us."

Euro Hockey League media release


---

Telkom, Police boost title defence

By AYUMBA AYODI



Telkom forward Audrey Omaido (left) vies for the ball with Amira Sailors defender Julie Koloni during their Kenya Hockey Union women's Premier League match at the City Park Stadium, Nairobi on September 2, 2018. PHOTO | CHRIS OMOLLO |  NATION MEDIA GROUP

Kenya Police and Telkom enhanced their title defence with wins against Greensharks and Sliders respectively in their Kenya Hockey Union (KHU) league matches over the weekend.

Amos Barkibir rifled in a double as Police claimed a swift revenge, beating Greensharks 3-2 on Sunday at City Park. Fredrick Masibo's Police had suffered a painful 4-3 defeat to Greensharks in the first leg.

Barkibir scored in the 10th and 31st minutes with Samuel Wokila's smashing strike in the 58th giving them the victory. David Kiberenge and Victor Osiche scored in the 27th and 59th minute but failed to rescue Greensharks this time round.

The victory saw Police consolidate their second place, taking their tally to 39 points from 13 wins and one loss.

Police now only have one game in hand against Strathmore University as they continue playing catch up to leaders Butali Sugar who have 42 points from 14 wins and one loss. Greensharks remain fourth with 24 points.

"We were cautious in our approach so as to avoid cards after having suffered three green cards and two yellow cards in the first leg defeat," said Masibo.

"We were laid back in the first quarter but gradually opened up. That was our plan," revealed the experienced coach.

Greensharks deputy coach Thomas Mucheni conceded defeat admitting that they were second best.

"Police wanted the ball more than us," he said.

In the women's league, Audrey Omaido netted a hat-trick to spur champions Telkom to a sublime 7-0 victory against sloppy Sliders and solidify their chase for their 19th consecutive league victory on Sunday.

Earlier on, Omaido struck for Telkom in ninth, 13th and 47th minutes to move the champions' points to 30 points from a clean run in 10 matches. Others scorers were Lilian Aura (11th), Jackline Mwangi (22nd), Caroline Guchu (23rd) and Maureen Okumu (38th).

Telkom are unbeaten in 10 matches while Sliders, who have seven points, slumped to their fifth defeat this season.

Elsewhere, relegation-threatened Western Jaguars and Nakuru rediscovered their 'A Game' with stunning victories.

Jaguars edged out Wazalendo 2-1 at Eregi Teachers Training College (ETTC) ground, Kakamega while Nakuru shocked visiting Kenya College of Accountancy University (KCA-U) 3-2 at the Greensteads grounds, Nakuru on Saturday.

The victory, their second this season, saw Jaguars improve their tally to 11 points though still within the relegation zone in the 12-team league where three teams will be axed.

It was Nakuru's fourth win of the season, which pushed them to two places to ninth with 15 points.

Parkroad Badgers, who were not in action last weekend, dropped one place to 10th with 14 points followed by Parklands on 13 points and then Jaguars on 11 points.

Parklands drew United States International University 4-4 on Saturday, a result that saw the varsity students improve one place to seventh with 19 points.

Wazalendo stayed third in the log with 26 points after suffering their seventh loss this season while KCA-U, who suffered their eighth defeat, dropped two places to eighth with 19 points.

Daily Nation


---

KU Titans steadily move closer to women's top flight hockey

Butali Sugar face tough balancing act in ties. Unstoppable 20-time champions Telkom clobber hapless Sliders to close in on a record 21st trophy.

By Elizabeth Mburugu



Butali Maxwel Fuchaka when they played Nakuru men in the National Men league at City Park. Butali scored 9-1. (Jenipher Wachie, Standard)

Chase for the Kenya Hockey Union (KHU) men's Premier League title intensified at the weekend after champions Kenya Police avenged their first leg loss to Greensharks at City Park.

The law enforcers' win against Sharks, who subjected them to their only loss of the season, saw them reduce the gap between them and top of the log Butali Sugar Warriors to three points.

And now, Butali, who were not in action at the weekend, know they can't afford to drop guard; not at the moment.

Butali top the table with 42 points from 15 matches, while second placed Police have 39 but with a match in hand.

Get the latest World Cup news updates. Subscribe to our SMS sports service by texting 'SPORTS' to 22840.

As it has been the custom, the two favourites have turned the chase for the title into a two-horse race and chances are that the winner between the two will be decided in their second leg clash.

Police beat Butali 2-1 in their first tie and the 2015 winners, who are seeking to end a two-year trophy drought, will be out to even the scores when they meet next.

Their closest challengers Wazalendo, who are third, have 26 points from 17 outings while Greensharks are fourth with 24.

At the weekend, Police returned the favour to Sharks, who beat them 4-3 in the first round.

Amos Barkibir grabbed a brace while Samuel Wokila scored the winner as Police registered their 13th win of the season.

David Kiberenge and Victor Osiche netted Greenasharks' goals but their efforts were not good enough as they succumbed to their seventh loss of the season.

Western Jaguars, who are courting relegation at the bottom of the 12-team league, registered their second win of the season but are still rooted at the bottom of the table with 11 points.

Parkroad Badgers, who have garnered 14 points, are second-last while Parklands Sports Club are hanging dangerously in 10th place, tied on 14 points with badgers, but have a superior goal-difference.

In the women's title chase, champions Telkom closed in on a record 21st league title with an emphatic 7-0 win over Sliders.

With the heavy defeat, Sliders, who won the 1999 title, are fifth on the log with seven points. They have won two matches, drawn once and lost in four league ties.

Unbeaten Telkom top the log with 30 points while Strathmore University Scorpions are second with 21.

United States International University of Africa are third with 10 points, while Amira are fourth with nine.

Kenyatta University Titans beat Mombasa Sports Club 2-0 to dislodge newcomers from the top of women's Super League table.

They lead with 17 points while Lakers are second with 15.

The Standard Online


---

Maryland field hockey sweeps Big Ten weekly honors

By Lila Bromberg



Defender Bodil Keus pushes the ball up the field during Maryland's 2-1 win against Penn State on Oct. 15, 2017. (Marquise McKine/The Diamondback)

Maryland field hockey swept the Big Ten weekly awards Monday after staying undefeated by going on the road and handing No. 2 UConn its first loss of the season.

Defender Nike Lorenz was named the Offensive Player of the Week, sophomore Bodil Keus was named the Defensive Player of the Week and forward Bibi Donraadt was named the Freshman of the Week.

Lorenz and Keus receive the honor for the second time this season.

All three Terps had a big role in the team's dominant 4-2 win over the Huskies. Keus scored twice, Donraadt notched a goal and an assist and Lorenz added a goal.

Led by Keus, the Maryland defense held UConn without a shot before halftime and four altogether, with both goals coming in the final 10 minutes, after the Terps had built a 4-0 lead.

"Bodil is our field general, [she] is just playing so well," coach Missy Meharg said. "She's speaking early and speaking urgently. … She can make short passes, she can make medium-size passes and she can make passes all the way up to the goal. And her attack point was outstanding."

The Diamondback


---

Even after a dominant win at UConn, Maryland field hockey isn't satisfied

By Lila Bromberg



Defender Kelee Lepage passes the ball during Maryland field hockey's match against Ohio State at the Field Hockey & Lacrosse Complex on Sept. 21, 2018. (Andi Wenck/The Diamondback)

On Sunday, Maryland field hockey went on the road to Connecticut and easily toppled the defending national champions to remain one of the final two undefeated teams in the nation, setting itself up for the No. 2 ranking in this week's poll.

But defender Nike Lorenz says it still doesn't feel like the team has accomplished anything yet.

Even after the Terps avenged last year's NCAA title game loss to the Huskies and affirmed their status as one of the nation's elite teams, coach Missy Meharg is doing her best to make sure her team focuses on improving and staying present.

"We're just really focused on what we do right now and just try to do a better job every game that we play," Lorenz said. "[We're] just looking towards the next game, not looking towards the end of the season."

Meharg's philosophy is to focus on the three parts of the season — preseason, regular season and postseason — one at a time. The regular season is all about learning and improving, she said, so the team is fully prepared for the conference and NCAA tournaments.

"We're making some tactical changes, players are getting to really feel comfortable and they're building their small games with each other in small breaches of the field," Meharg said. "We're in a very comfortable place, and it's fun. It's fun to see us grow."

The Terps proved that growth on Sunday, opening up a 4-0 lead before a pair of late Huskies goals made the scoreline respectable.

Maryland's previous games against top teams were tight contests that sometimes were up for grabs into the final seconds.

On the road against then-No. 5 Princeton, the Terps trailed for most of the game, tying with 15 seconds to go before winning in double overtime. When Maryland faced No. 13 Boston College in August, the deciding goal didn't come until the 68th minute.

North Carolina, the only other team without a blemish on its record, has been the No. 1 team since early September, with seven shutouts in 11 games. The Terps have an edge in strength of schedule, though, having three top-five wins compared to the Tar Heels' one.

For now, at the three-quarter point of the regular season, the Terps say they're not worried about their national ranking or impressive resume. They know there are bigger games ahead of them.

"You kind of become confident with winning, but I still feel like we're really always questioning ourselves and looking what we can improve on," Lorenz said. "I don't feel like we're getting too confident at all. We're still really tough on ourselves, working really hard every week."

The Diamondback


---

Tigers Snap Elis' Winning Streak at Home

Lucy Liu



Falling to both No. 5 Princeton and Davidson this weekend on Johnson Field, the Yale field hockey team struggled to make comebacks after giving up early goals.

The Bulldogs (4–5, 0–2 Ivy League) lost their second conference game this season on Friday night by a lopsided score of 0–5 against powerhouse No. 5 Princeton (8–3, 2–0 Ivy League). The Tigers gave the Elis no chance to go on the offensive and found the back of the net before the seven-minute mark while continuing to deliver aggressive shots on goal throughout the rest of the game. On Sunday, the Bulldogs once again gave up an early advantage to Davidson (4–6, 1–1 A-10), ultimately losing 1–2.

"Though it was a tough loss, the team felt that our performance overall had been some of the best hockey we have played in a long time," captain and back Jackie Kisa '19 said. "It was hard coming off of last year's near win against the Tigers. However, it was fairly apparent that though we had gotten stronger as a team, so had the Tigers. They were an incredibly good opponent and one that has strengthened our own play as we learn on how to build from the loss moving forward into the rest of our season."

The Bulldogs fought valiantly in the first half of Friday night's game against Princeton, holding the Tigers scoreless for 26 minutes after the early goal by midfielder Jane Donio-Enscoe. Shortly before halftime, however, Princeton sweeper Clara Roth tapped in her fifth goal of the season to bring the Tigers to 2–0 leading into the second half. Though the Elis demonstrated their strong defensive capabilities early on, they were unable to generate offensive opportunities of their own, making only four shots compared to Princeton's 25.

Princeton widened its lead in the second half. Striker and captain Sophia Tornetta notched her fifth tally of the year after scoring off a blocked attempt from a corner play. Two more penalty corners secured the win for the Tigers, who had a 9–1 lead in penalty corners by the end of the game. Tornetta tapped in the ball after a well-executed corner play to find the back of the net for the second time that night in the 56th minute. Shortly after, Princeton's first-year midfielder Hannah Davey recorded her first collegiate goal to claim a 5–0 win for the Tigers. Yale goalkeeper Sydney Terroso '21 finished with nine saves, which ties her season high.

"We were really happy with our first half performance and felt quite unlucky to be two goals down at half time," midfielder Imogen Davies '21 said. "We really competed well and looked like quite a threat at times. But in the second half we were simply outclassed by Princeton. They did dominate us and scored some great goals. They are a really top team, and overall we were not disappointed to lose to them."

The Bulldogs returned to Johnson Field on Sunday afternoon to take on out-of-conference foe Davidson College. This game saw captain Kisa face off against her twin sister and Davidson forward Kristen Kisa. The Elis held the upper hand in offensive opportunities, outshooting the Wildcats 17–11 and earning six penalty corners compared to Davidson's three. The Wildcats capitalized on their chances, with defender Courtney Byler scoring twice in the first half. The first goal came off a successfully converted penalty corner and the second from a penalty stroke goal.

After the rough start, Yale settled into its stride and held Davidson scoreless in the second half. Davies notched a tally on a deflection off a shot by forward Olivia Levieux '21, bringing Yale one goal away from tying the score with 15 minutes left on the clock. However, Wildcats goalkeeper Sarah Zeszotarski guarded the net skillfully, finishing with 11 saves and securing the 2–1 win for Davidson. In the second half, the Bulldogs dominated the field in both penalty corners and attempted shots. But their comeback was too late to deliver a win.

Still, the team remains hopeful that it will win its upcoming matches next weekend.

"The team definitely feels pressure to win the next two games this weekend, but we also know that we need to clean up our communication on the field in order to do this," forward Anissa Abboud '21 said. "For this week, we just need to be harder on ourselves and each other, so we can be in the best shape for Saturday and Sunday as possible."

Yale plays its third conference match against Cornell next Saturday at noon.

Yale Daily News


---

Field hockey falls in tight battle to No. 12 Harvard before rebounding against Temple

Quakers doomed by late goal against Crimson in first Ivy loss

By Moses Nsereko



Sophomore midfielder Erin Kelly scored the Quakers' second goal against Temple from the middle of the circle. Credit: Varun Sudunagunta

Erin Kelly said it best: this team is on the rise.

"Our trajectory's in the right direction; we just need to capitalize a little bit more."

The sophomore midfielder and the rest of her team have a lot of positives to pull from a weekend doubleheader at home. Penn field hockey finished with a split result, losing a tight conference contest to No. 12 Harvard 2-1 on Saturday before rebounding with a 3-0 victory against crosstown-rival Temple. The loss was Penn's second to the No. 12 team in the country after falling to Syracuse last weekend.

Penn's weekend started off with a high-quality battle against Harvard (9-1, 2-0 Ivy). Both teams went scoreless in a tightly contested first half. After Harvard went ahead early in the second half, junior defender Alexa Schneck was able to connect on senior defender Paige Meily's assist in the 46th minute to level the score at 1-1.

The two teams continued at a stalemate for the majority of the second half. The game seemed destined for overtime, until Harvard's sophomore forward Natalie Sicher scored the go-ahead goal for the Crimson with under 10 minutes left to play. The Red and Blue (5-5, 1-1) were unable to rebound and lost their first conference match of the season.

But the Quakers didn't let the unsatisfactory result detract from their level from play.

"We came out with a lot of intensity, and we gave it all we got," Schneck said. "Unfortunately, there was one lapse where they scored their second goal. I think we learned a lot from the game; we can't really give up those mini-lapses that result in where they end up scoring."

Penn applied those lessons well. In the 39th meeting between the Red and Blue and the Owls (2-9), the Quakers picked up their fourth consecutive victory over Temple in style. Penn delivered a dominant offensive performance, creating 23 shots compared to just one for Temple.

Kelly and Schneck were able to convert on their opportunities as Schneck scored once in the first half and both Quakers found the back of the net in the second half. Schneck now leads the team with 11 points on the season.

Where a doubleheader may have hurt the Quakers in the past, this weekend the schedule worked to their advantage in that their opponents had similar playing styles. Schneck noted that both Harvard and Temple were very aggressive and choppy on the ball. By Sunday's match the Quakers were able to fine tune their game plan and clean up their execution.

And of course, you can never disregard the importance of the home crowd.

"We love everything about stepping on to [Ellen Vagelos] field," Kelly said. "Especially knowing about who came before us. It was really exciting to have so many alums here with us today to make them proud, to show them that Penn field hockey is still full of pride for what we stand for."

This weekend it was evident that not only are the pride and fight still there in this year's squad, but the quality is as well. And as Penn looks ahead to a fall break bout with Dartmouth, the key will be to keep that trajectory pointed upwards.

The Daily Pennsylvanian


---

Cal field hockey loses first game to an unranked opponent this season

By Tim Sun



Lianne Frick/File

Despite its strong play as of late, Cal field hockey simply has not been able to generate wins, and its woes continued this weekend with a 2-1 loss at Pacific.

The Bears (3-6) kicked off their conference schedule against the Tigers (7-5), and action picked up right from the start. In the second minute, Rylee Comeau got Pacific on the board with a shot past the goalkeeper's shoulder.

Down 1-0, the Bears fought to even the score. They generated two shots on goal in the next 15 minutes, but the rest of the first half was a scoreless stalemate. Cal's inability to score early is nothing new; the Bears still have yet to score in the first 25 minutes of any game, and this marked the fifth game in which they entered halftime without a goal.

Both defenses remained strong in the second half. In the 40th minute, Cal sophomore midfielder Valen Garraffo made a defensive save on a penalty corner, and solid backfield play continued to stifle the opposing offenses. Neither team was able to create consistent scoring opportunities, as Cal and Pacific combined for just 13 shots and six penalty corners on the game.

With seven minutes left and the score still at 1-0, Cal called a timeout. When play resumed, however, the Tigers capitalized early again, scoring after just 10 seconds.

Now in desperation mode, Cal emptied its net in exchange for more offensive players, scoring less than a minute later. It was too little, too late. The Tigers held up for the last five minutes, dealing the Bears their first loss to an unranked opponent this season.

The defeat is the third in a row for Cal and the fifth in the last six games. A lack of offense continues to write the story for the Bears: Outside of sophomore Megan Rodgers, Cal simply does not boast any scoring threats. Rodgers is still the only Bear with multiple goals this season, and she has recorded 37 shots while the next highest is nine.

The goalkeeper position is also becoming a possible area of concern. Sophomore Natalie Dalton and junior Danielle Mentink each played about half the game Sunday, as head coach Shellie Onstead continues to experiment with both players. The two have combined for just a 58.2 save percentage and give up 2.56 goals per game.

Despite the loss, the Bears have made measured progress in certain areas of struggle from earlier this season. Penalty corners were an obvious weakness in the first few games, but Cal has both limited opponents' corner opportunities and their conversion rate as of late.

Over the first five games, Cal gave up seven corners per game, with 9 of their 14 goals conceded coming on or directly after corners. In the past four games, the Bears have reduced the number of penalty corners given up to 4.25 per game, with only two of the nine goals allowed coming as a result of a corner.

The most important statistic, though, is wins, and the Bears will need to figure out how to generate more of those moving forward.

The Daily Californian


---

Mushtaque Ahmad elected as new Hockey India president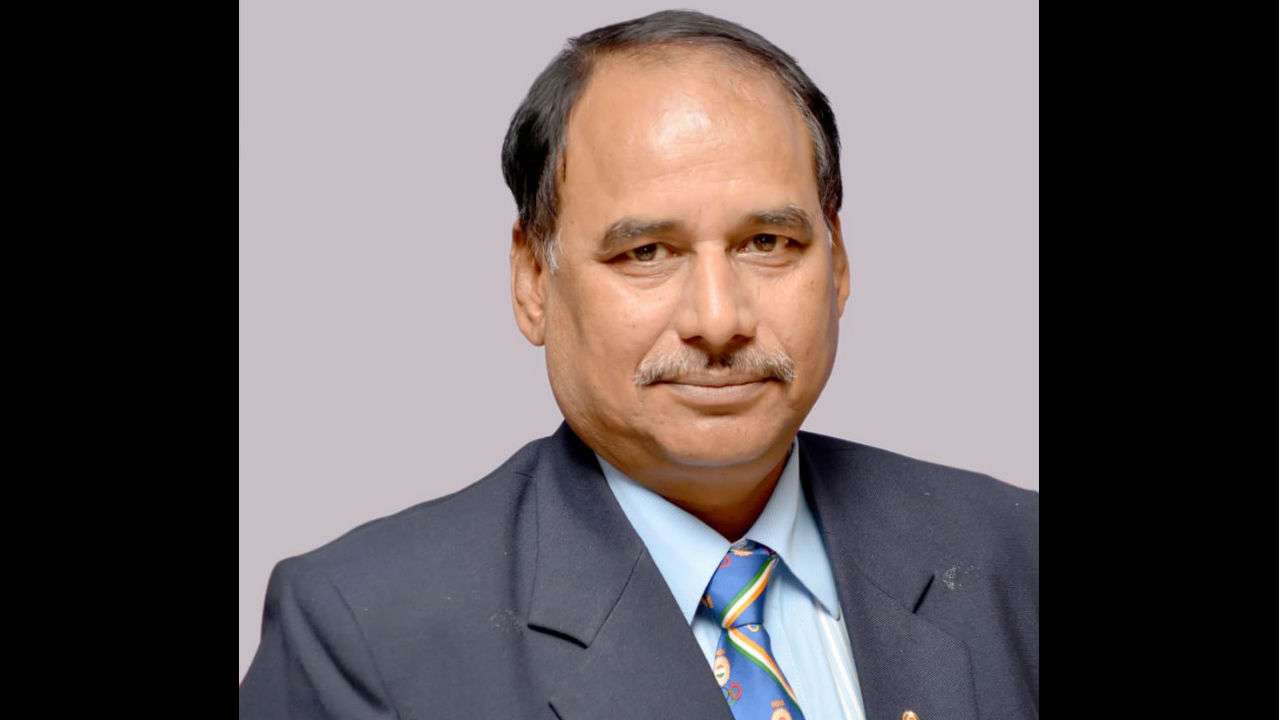 Mushtaque Ahmad , ANI

Mohd Mushtaque Ahmad was on Monday named as the new President of Hockey India (HI) following the 8th Hockey India Congress and Elections.

Ahmad, who formerly held the post of Secretary General, takes over from outgoing President Rajinder Singh after being elected unopposed, a media release said. Manipur Hockey's Gyanendro Ningombam will take over as the Senior Vice President, while Asima Ali of Hockey Jammu & Kashmir and Bhola Nath Singh of Hockey Jharkhand will serve as Vice Presidents.

Hockey Jammu & Kashmir's Rajinder Singh, who held the President's post after Mariamma Koshy had reached the retirement age earlier this year, has been elected as the new Secretary General and Tapan Kumar Das of Hockey Assam was re-elected as the Treasurer for a second term.

Former Indian women's team captain Asunta Lakra was entrusted with the responsibility of Joint Secretary along with Firoz Ansari of Chhattisgarh Hockey.

Meanwhile, Arti Singh of Hockey Rajasthan, M Renuka Lakshmi of Hockey Tamil Nadu and SVS Subramanya Gupta, currently the President of Hockey Karnataka, were all elected unopposed as Executive Members of HI. RP Singh and Joydeep Kaur were re-appointed as Athlete Representatives after their nomination from the Executive Board was ratified in the Congress.

Daily News & Analysis