All the news for Thursday 3 May 2018

FIH launches the 'Hockey Series' with all roads leading to Tokyo 2020




The International Hockey Federation (FIH) has announced a brand new competition – the Hockey Series, which will provide a qualification route to the Tokyo 2020 Olympic Games and future Hockey World Cups.

Starting with the Hockey Series Open and progressing to the Hockey Series Finals, these events will be played in the two years preceding either an Olympic Games or Hockey World Cup.

They will culminate in a series of Olympic or World Cup Qualification Events with the winners guaranteed a place in one of hockey's pinnacle competitions.




Six teams will qualify through the Olympic Qualification Events and will join hosts Japan plus the five 2019 continental champions at Tokyo 2020

All FIH National Associations not participating in the Hockey Pro League will be eligible to enter the Hockey Series Open.

Events at this level will be continentally based, with the number of competitions being determined by the amount of team entries.

For the first cycle, the Hockey Series Open will take place between June and September 2018. Confirmed hosts so far are listed below, with more to be announced over the coming weeks:

    Salamanca, Mexico, 5 - 10 June (Men & Women)
    Singapore, Singapore, 23 June - 1 July (Men & Women)
    Zagreb, Croatia, 25 - 30 June (Men)
    Wattignies, France, 6 - 8 July (Women)
    Vilnius, Lithuania, 21 – 26 August (Women)
    Gniezno, Poland, 28 August - 2 September (Men)
    Lousada, Portugal, 4 - 9 September (Men)
    Santiago, Chile, 18 – 23 September (Men and Women)

As part of a commitment to support the sport's growth at all levels, these events will be available on FIH YouTube, giving fans instant access to hundreds more hours of hockey action from across the world.

"These are hugely important competitions not only in terms of Olympic and World Cup qualification, but also in terms of development. We will be heavily supporting the Hockey Series to ensure our sport remains exciting, engaging and relevant across all levels of the game."
Thierry Weil, FIH CEO

A minimum of 15 nations will qualify from the Hockey Series Open for one of three Hockey Series Finals.

There they will meet the top nine nations in the FIH Hero World Rankings not playing in the Hockey Pro League.

Each of the Hockey Series Finals will have eight nations playing in them and will take place at three venues across the world between May and June 2019.

The top two* nations from each of the Hockey Series Finals will then be guaranteed berths in the new Olympic Qualification Events.

They will be joined by the top four nations from the Hockey Pro League and the two highest placed nations in the FIH Hero World Rankings (at the end of the 2019 Continental Championships) not already qualified via the Hockey Series Finals or Pro League.

The 12 men's and 12 women's nations will compete for a total of six spots in the Olympic Games, with the winners joining hosts Japan and the five continental champions who automatically qualify for Tokyo 2020.

The six Olympic Qualification Events will each feature two nations playing two back-to-back matches, with nations drawn to play each other based on their rankings at the end of the 2019 Continental Championships.

The nation who scores the highest aggregate score over the two matches will qualify for the Olympics.

The Olympic Qualification Events are scheduled for October and November 2019 and the matches will be hosted by the higher ranked of the two competing nations.

Speaking about these new events, FIH CEO Thierry Weil said: "We have been working with a large number of stakeholders for a number of years to create a portfolio of events that help grow the sport at all levels. For emerging nations, the Hockey Series Open will provide a challenging and inspirational environment that will be unlike anything many will have experienced before, while the Hockey Series Finals will be spectacular events featuring many of the world's best teams."

He continued: "These are hugely important competitions not only in terms of Olympic and World Cup qualification, but also in terms of development. We will be heavily supporting the Hockey Series to ensure our sport remains exciting, engaging and relevant across all levels of the game. Together, the FIH and the global hockey community is working hard to help every hockey-playing nation achieve their potential."

For detailed information about the Hockey Series and Olympic Qualification, visit the Q&A page on the FIH website here.

You can follow all the latest news about the Hockey Series via FIH.ch and through FIH Facebook, Twitter and Instagram.

*Tokyo 2020 Olympic Hockey Qualification Information download here

FIH site


---

FIH comes up with Hockey Series

Will replace the HWL as an Olympics qualifying event

Uthra Ganesan

The International Hockey Federation (FIH) has launched what it calls the Hockey Series, as one of the ways to qualify for Olympics 2020 and future World Cups starting 2022. It will replace the Hockey World League, the erstwhile qualifying competition that existed for four years as an experiment with few takers.

It would provide a qualifying route apart from the elite Hockey Pro League (HPL) and the continental events. For India, not part of the HPL, it would be the only way to book a ticket for Tokyo if it fails to triumph at the Asian Games.

The tournament would be divided into Hockey Series Open and Hockey Series Finals — similar to the first and last two stages of HWL respectively — and would be played over the preceding two years of an Olympics or World Cup, culminating in a series of Olympic/World Cup Qualifiers.

The Open competition would be continental, open to all countries not part of the HPL, and varying in the number of participants. Fifteen teams would advance from the several Open events — there could be more, the details haven't been finalised yet — to be held between June-September 2018, for three Finals events and would be joined by the top nine nations as per world rankings not part of the HPL.

Each of the Finals — to be held between May-June 2019 — would have eight teams. The finalists from each — six teams in all — would then be joined by the top four nations from the HPL and the next two highest-ranked nations.

The 12 teams — in both men and women — would compete for six Olympic spots. The remaining six would go to the five continental champions and host Japan.

If all that sounds confusing, there is more — the 12 teams would not play in a single qualifier but six different Qualification Events, each featuring two nations playing two back-to-back matches.

The draws would be based on team rankings at the end of all the continental championships with the team scoring the highest aggregate score over the two games qualifying!

"We have been working with a large number of stakeholders for a number of years to create a portfolio of events that help grow the sport at all levels. For emerging nations, the Hockey Series Open will provide a challenging and inspirational environment," new FIH CEO Thierry Weil said.

The Hindu


---

Asian Champions Trophy: Sunita Lakra to captain Indian women's hockey team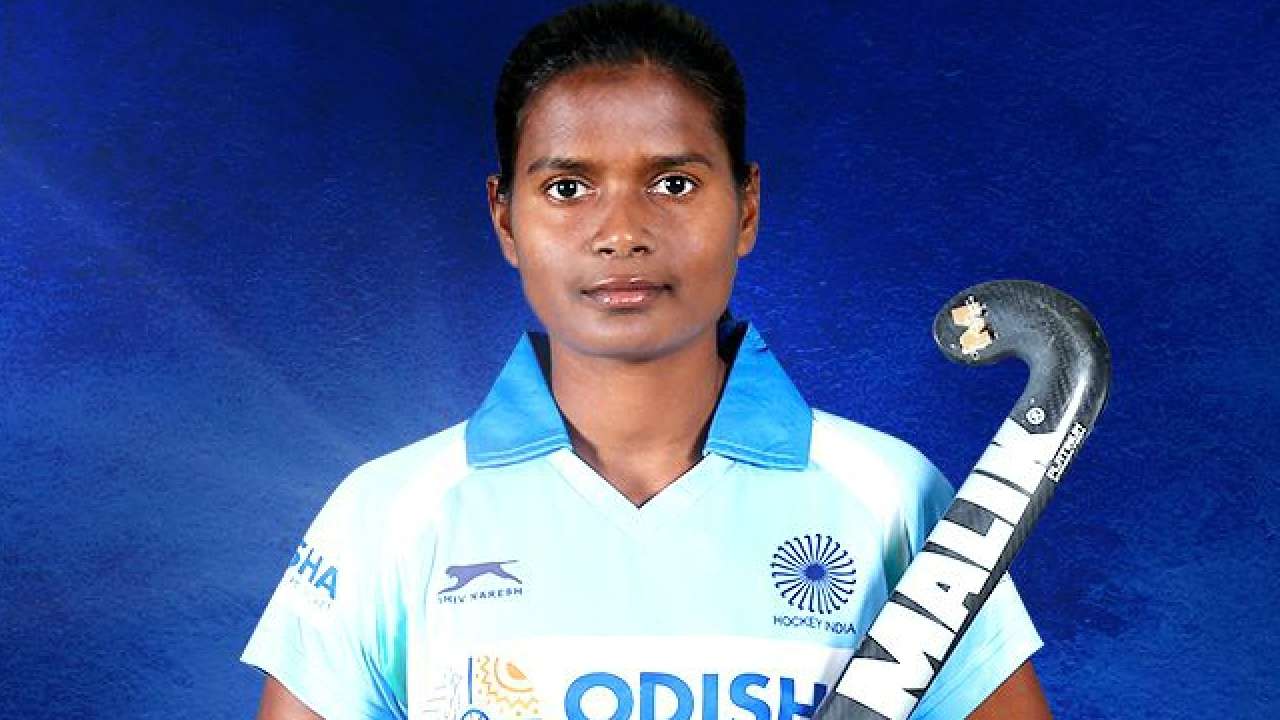 Sunita Lakra - File Photo, Twitter (@HockeyIndia)

Experienced defender Sunita Lakra will lead defending champions India at the Asian Champions Trophy women's hockey tournament, beginning at Donghae City, Korea on May 13.

Sunita was handed the leadership responsibility of the 18-member side in the absence of regular skipper Rani Rampal, who has been rested for the tournament. Goalkeeper Savita will be the vice-captain.

Experienced Deepika, Deep Grace Ekka, Suman Devi Thoudam and Gurjit Kaur, who doubles up as a drag-flicker, will man the defensive line while the midfield will feature Monika, Namita Toppo, Nikki Pradhan, Neha Goyal, Lilima Minz, Navjot Kaur and Udita. India's forwardline will be led by Vandana Katariya, Lalremsiami, Navneet Kaur and Anupa Barla.

The team will be hoping to ride on the good show at the recently-concluded Gold Coast Commonwealth Games, where it entered the semifinals after 12 years, eventually finishing fourth.

In 2016, the Indian team had defeated China in the final to win the previous edition of Asian Champions Trophy. The girls followed up this victory with a successful outing at the 2017 Asia Cup where they beat China again in the summit clash.

This year, the team will begin its campaign against Japan on May 13. Interestingly, it is expected to be Dutchman Sjoerd Marijne's first assignment with the team following his return to the women's camp after being in charge of the senior men's side for eight months.

Following a disastrous Commonwealth Games outing, Marijne was on Tuesday forced to swap places with Harendra Singh by Hockey India. "We were very disappointed after losing the semi-final in CWG by a close margin to hosts Australia. We knew it was our best chance to make the medal round," said Sunita.

"But we have gained a lot of confidence and heart from these matches against tougher teams like England and Australia. While this team is of mostly experienced players, we also have talented youngsters who are eager to contribute to the team's success and help us defend the title," she added.

Team

Goalkeepers: Savita, Swati.

Defenders: Deepika, Sunita Lakra (C), Deep Grace Ekka, Gurjit Kaur, Suman Devi Thoudam.

Midfielders: Monika, Namita Toppo, Nikki Pradhan, Neha Goyal, Lilima Minz, Navjot Kaur, Udita.

Forwards: Vandana Katariya, Lalremsiami, Navneet Kaur, Anupa Barla.

Daily News & Analysis


---

Harendra lacks time to change team's fortunes: Joaquim Carvalho

MUMBAI: Welcoming the appointment of Harendra Singh as the coach of the Indian men's national hockey team, former coach Joaquim Carvalho wondered whether he has enough time on his hands to fine tune the squad for tougher battles ahead.

Yesterday, women's coach Harendra Singh was made in-c harge of the men's side, while men's coach Sjoerd Marijne was re-designated the women's coach in a rejigging of roles by the Hockey India following the medalless show of the teams at last month's Gold Coast Commonwealth Games.

"Harendra's appointment as a coach is a good move because he is in tune with all the latest happenings of Indian hockey and knows all the Indians players. The only drawback is whether he will have enough time to prepare the team for the Asian Games and other tournaments," Carvalho told PTI on Wednesday.

India are set to take part in two major events till the year-end - the Asian Games in Jakarta in August followed by the World Cup in Bhubaneshwar in November-December.

Giving the example of Germany, Olympian Carvalho stressed that making the coach of the junior team the senior team's in-charge helps as the core group of the junior squad normally makes it to the senior national side.

"Harendra Singh has won the Junior World Cup (as a coach) and has been on the hockey scene for quite some time. He should have been immediately made the coach of the men's team after the Junior World Cup (held in Lucknow in 2016).

"Because after all, the core group of junior boys move up to the senior ranks. If you see world over, for example Germany, they have always promoted junior team's coach as men's team coach.

"That would have been a step in the right direction had they done it earlier. That would have given Harendra ample time to build on and make it into a formidable unit," he said.

Carvalho was blunt in his opinion about Marijne and said the Dutchman should have been sacked wholesale instead of being made the women's coach.

"Marijne was appointed as the coach of men's team and now you say go back to the women's team. Why should not he be sacked? Is he going to be motivated enough to deliver, no. First he was promoted from the men's team and now (when) he is not okay with the men's team, he is being sent back to the women's team.

"He has failed with the men's team and his record as women's coach is nothing to rave about. Just because he is a foreigner (he continues). They should have sacked him," Carvalho fumed.

The Arjuna award winner also raised question of action not being taken against the selectors.

"What about the selectors? Why is there no action against the selectors? Nobody knows who the selectors are. There is not a word about the selectors.

"They are the ones who selected players and Marijne as a coach, so why is action not taken against them? Get fresh faces (as selectors)," he concluded.

The Times of India


---

Marijne life as Indian men's hockey coach cut short thanks to missed chances

Coach story could have been different had Indians been more efficient in front of goal

By Swaroop Swaminathan



Hockey coach Sjoerd Marijne (File | AFP)

CHENNAI: There were two moments from Gold Coast which epitomised the men's hockey team's performances. Both came against New Zealand in the semifinals. The first was a careless pass by Amit Rohidas. He had enough time to survey the real estate in front.

He also had the option of going aerial but he eschewed all those. Instead, he opted to pass it to Manpreet Singh, who was on top of the striking circle in the Indian half. He could not trap properly and the ball fell invitingly to Stephen Jenness, who had started to press the skipper as soon as the pass was played. The ball fell kindly for him and he scored for a 2-0 lead.

The next episode was when Akashdeep Singh, hockey's answer to Emile Heskey, a forward who doesn't score many goals, missed a chance when it was harder to miss. The incidents provoked a strong response from the Indian dugout. A few of the non-playing staff banged their fists on the table. On the field, the Men In Blue weren't improving. Sure, their build-up and passing was pretty good. But the players failed to be clinical at both ends — 10 words that ultimately proved to be the death knell for Sjoerd Marijne.The stats, and not just for the semifinal, bear this out. In six matches at CWG, India's field goal conversion percentage stood at roughly 10% (see table). Penalty corner conversion was better (25.6%) but they lagged behind the leaders in both these metrics. What was more tragic was they did well from an attacking perspective — their circle penetration numbers indicate they equipped themselves well.

It's just that the forwards, who scored five of India's 15, did not find the sweet spot often enough. A cardinal sin for a team that consistently spent time inside the opposition striking circle.It's a point high performance David John elucidated. In reality, the problem was... in the five-six years that I have been here... execution in the circle, he said when talking about the dubious record of sacking 24 coaches in as many years. We spent more time in the circle in this tournament than anyone else but in terms of shots at goal, other teams converted 26%.

We converted 10%. He is of the opinion that if India had matched the average (26%), Marijne would have brought back gold. That was the difference in the end. If we had converted 26%, we wouldn't be having this conversation. Our strikers weren't efficient enough in the circle. It's also why the team finished fifth at Azlan Shah.

In all but one match, their circle penetration figures were superior but they couldn't finish at crucial junctures.Meanwhile, a core group of 48 players has been identified and will be announced by the end of the week. Players not in the original list of 55 announced last week could figure in the scheme of things. That means the likes of Harjeet Singh, captain of the junior team Harendra Singh coached to World Cup triumph, may return.

New Indian Express


---

South African Senior Womens IPT A-Section - Final day
Durban

Results 2 May

KZNM v MPU (11&12 1 - 1 (2 - 1 SO)
SGW v WPP (9&10) 0 - 0 (2 - 1 SO)
FS v EP (7&8) 2 - 0
SA21G v KZNC (5&6) 1 - 1 (4 - 3 SO)
NW v NG (3&4) 1 - 0
SG v WP (Final) 1 - 1 (2 - 1 SO)

Final Placings

1. Southern Gauteng
2. Western Province
3. North West
4. Northern Gauteng
5. SA U21
6. KZN Coastals
7. Free State
8. Eastern Province
9. Southern Gauteng Witsies
10. Western Province Peninsulas
11. KZN Mynahs
12. Mpumalanga

SAHA Match Centre


---

South African Senior Womens IPT B-Section - Final Day
Durban

Results 2 May

KZNR v SACDB (Pool A) 7 - 0
BOR v SGN (Pool A) 2 - 2 (0 - 3 SO)
NGB v SACDA (Pool A)     1 - 1 (3 - 2 SO)

Final Placings

1. Northern Gauteng Daisies
2. SACD A
3. Southern Gauteng Nuggets
4. Border
5. KZN Robins
6. SACD B
7. KZN Inland

SAHA Match Centre


---

Southern Gauteng are the 2018 Champions




After a week of intense hockey action, the final day of the 2018 SA Women's Hockey IPT, hosted by SPAR KZN Raiders, saw 9 games played across the two divisions to decide the final placing in for this year.

Incredibly 6 of the 9 games were decided by showdowns, meaning the final day could very well rather have been called the IPT 2018 Showdownsᵀᴹ.

There can be only one place to start however and that is in the final game of the day when Southern Gauteng took on Tuffy Western Province to determine the champion.

Southern Gauteng took a lead in the first quarter through their inspirational captain Robyn Johnson but found themselves immediately level in the second quarter through Tarryn Glasby.

After the glut of late goals earlier in the day (More about this later), both teams would have been on edge, but they held out to end the day with another showdown.

The first three showdowns were converted by Kristen Paton and Robyn Johnson for Southerns, while Glasby finished with professionalism for Tuffy Western Province.

From there on out it was the goalkeeper's game and when Kelsey Bailey was denied by Marlise van Tonder, the Southern Gauteng ladies were jubilant at regaining a title last won in 2015.

In the B Section final the all-conquering Northern Daisies had met their match and with less than a minute on the clock remaining trailed to SACD A through Courtney Abraham's early goal. But Monique Scheepers had other ideas and levelled the game through a fantastically taken field goal. Northern Daisies then won the showdowns 3-2 to secure promotion to the A Section in 2019.

There were also late goals in the Bronze medal match when Dirkie Chamberlain led North West to a 1-0 victory in the 53rd minute

In the 56th minute of the 5th place playoff when Bianca Wood levelled for SA Invitation Under 21 to take the game to showdowns and in the 55th and 59th minutes of the Relegation game as Mpumalanga took a late lead but were pegged back by Stacey Hiron for the KZN Mynahs to send another game to showdowns.

At the end of the tournament, the individual award winners were sponsored by SPAR KZN Raiders (B Section Prizes), Grays Hockey (Top Goalscorer and Goalkeeper A Section) and Tsogo Sun (A Section Players of the Tournament). The winners are as follows:




SA Hockey would like to thank our sponsors for their continued and valuable support: Private Property, Tsogo Sun, Old Mutual, iWyze, Grays, Olympic International, SRSA, Virgin Active, Fox 40, Greenfields and Belgotex Sport.

SA Hockey Association media release


---

Commonwealth Games star reveals how Varsity Hockey has raised the level of hockey in SA



CAPE TOWN, SOUTH AFRICA - JANUARY 26: Shannon Boucher of South Africa (L) celebrates his goal with Keenan Horne of South Africa during the 2015 International Summer Series mens hockey match between South Africa and Ireland at Hartleyvale Stadium on January 26, 2015 in Cape Town, South Africa. (Photo by Grant Pitcher/Gallo Images)

Keenan Horne explains how Varsity Hockey has pushed universities to improve conditions and make the transition to professional hockey seamless.

Keenan Horne walked away with almost every award on offer in 2016's edition of Varsity Hockey, including the Samsung Striker of the Tournament award. Scoring at will, the Maties striker soon found himself in the SA national men's squad and in 2018, was selected to take part in the Commonwealth Games.

"Representing South Africa at the Commonwealth Games was an absolute dream," said Horne. "Testing yourself against the best players in the World is why you play the game, and to be in a country where hockey is well supported definitely made it an exciting challenge with such huge crowds.

"While the results didn't go in our favour, we ticked a lot of boxes in terms of our processes and what we're building towards for the World Cup."

Horne, who captained his country for the first time at the Games, is ineligible to take part in Varsity Hockey this year, due to the 25-year age limit, but says that fans can expect a thrilling spectacle.

"Varsity Hockey is a fast-paced and very dynamic tournament compared to other events. I think that is due to all the teams being on a good pre-season program building towards peaking at the Varsity Hockey tournament. So you find the fittest teams in the country playing against each other with little margin for error."

Entertainment aside, Horne believes that the now six-year old tournament has become vital to the growth of the sport in South Africa.

"With the introduction of Varsity Hockey, a lot more universities are putting proper conditioning and training programs together in order to prep for the tournament. This allows players to form part of professional programs and it improves their hockey immensely and sets a high standard for their careers at a young age.

"That makes the transition from Varsity Hockey to the national set-up almost seamless, because these young players are used to being involved in conditioning and high performance programs."

Catch all the Varsity Hockey action this weekend, from 4-7 May at Wits Astro and live on SuperSport on Monday 7 May.

Varsity Sports Media release


---

Tuks out to avenge 2016 Varsity Hockey final defeat

The Varsity Hockey tournament will begin on Friday with a repeat of the 2016 final when Tuks take on the University of Johannesburg (UJ) at Wits.

By Wilhelm de Swardt




UJ won that encounter and are the defending champions. The Joburg team also went on to beat Tuks in the 2016 USSA final. Hendrik Kriek who played for Tuks in both games is quietly confident that they might be able to revenge those defeats this time around.

He is however realistic saying that Varsity Hockey can be very unpredictable.

"Each team has a realistic chance to win. It is going to boil down to who can keep their cool in pressure situations and make the least mistakes. As far as Tuks is concerned the 2016 finals are done and dusted. What happened two years ago counts for nothing. We have a whole new team, so there is no historical baggage," said Kriek, who completed his BCom Accounting Sciences degree last year.

Being a goalkeeper is a challenge Kriek relishes. He admits there are moments when things get nerve-racking especially when a game ends in a penalty shootout, and the outcome boils down to his abilities.

"Even if you know your teammates won't blame you, in the end, I can't help feeling bad if we lost. It hurts. It is the same as when a flyhalf misses a vital penalty attempt in the dying minutes of the game.

"The most important thing during a shootout is not to let your nerves get the better of you. It is easier said than done. I have a ritual I try and stick to between each attempt as it helps me to remain calm. The most significant mistake you can make is to let it get to you when a goal is scored because if you do things can quickly start spiraling downward.

"The reality is that the striker is in control, but as a goalkeeper, there are things you can do to unsettle him. It becomes sort of a mind game. I might try and force him to play the ball in a certain direction which will suit me."

Kriek said he read a football article where it was speculated that wearing red could be beneficial for a goalkeeper as it seems as if subconsciously players tend to kick the ball towards the red target.

"My favourite clothing as a keeper is red and yellow, unfortunately for the Varsity Hockey tournament the organisers decide what colours we get to wear. I will have to play in purple, but I will still wear red pads."

According to Kriek one of his most important roles during a game is to organise the team's defence.

"Being right at the back I have the best view of what is happening so I can tell my teammates where to be. But there is always a fine balance. You don't want to end up being a commander ordering everybody around. That is wrong. I see myself more as an advisor. Once the player is in position, he is skilled enough to know what to do. In the end, it is all about trusting each other's abilities."

Tuks face UJ at 13:30 on Friday. On Saturday they will face NWU. On Sunday at 18:45 they will play Wits and Monday at 17:00 they are up against Madibaz.

Varsity Sports media release


---

Chance for Madibaz to showcase young talent

 

Michael Hansel will be a key figure in their defence when the Madibaz men's team compete in the Varsity Hockey tournament, starting at Wits in Johannesburg on Friday. Picture: Saspa

Despite a relatively inexperienced line-up, Madibaz men's coach Cheslyn Gie believes his youthful squad have a wonderful opportunity to showcase their talent when the Varsity Hockey tournament kicks off on Friday.

The competition, with pool matches concentrated over two weekends, will start at Wits in Johannesburg. Four rounds will be played from Friday to Monday.

The men's version was last held in 2016 and the Nelson Mandela University squad have lost a number of key players, including Ignatius Malgraff, Cerezo Comerasamy and Chad Cairncross.

Nonetheless, thanks to the young talent emerging from Eastern Cape schools, Gie said he was positive about the situation.

"This is a huge opportunity for some of the first years at Nelson Mandela University to show their ability," he said.

"I am looking forward to seeing youngsters like Jared de Kock, Christopher Wynford, José Smith (Grey High), Joshua Engole, Brodie Fanoe (Selborne) and Jacque Potgieter and Jason McGillivray (Pearson) provide an example of the strength of our local schools talent."

The Madibaz mentor said they had set themselves the target of finishing in the top four and had been preparing hard for this event since November.

"The players have had off-season training programmes to keep fit.

"Since the university reopened [in February], we have worked hard and the squad have had two gym sessions and two turf sessions on a weekly basis.

"We also played several warm-up games against our B squad and the Pearson first team and have developed our playing pattern in two Premier league matches."

He added that they drew their first Premier league match against Madibaz B 3-3, but defeated Lakeside Cavaliers 6-3 the following day.

This was followed by a training camp over the long weekend where they developed "a few more new concepts and worked on our playing shape".

One of the specific strategies Madibaz had focused on was to work on their counter-attacks, said Gie.

"The power play has been extended to three minutes and in this time the defending team will be down to nine players, including the goalkeeper.

"You are only allowed six defenders, including the keeper, in the defensive 23-yard area.

"Teams will be looking at this as an opportunity to score, but we have worked hard on our counter-attack hockey and we see this as a chance to score ourselves."

He felt their biggest challenge would be to travel up early on Friday and then to play their first match that evening.

"This will be physically taxing on the players, but we will be working on conserving our energy for the match and keeping the younger players in the team focused on our goals."

Gie said he thought the Stellenbosch and Pretoria sides would be the favourites going into the event, but added that North-West University were also a team to watch after some good results against the stronger varsities.

"In addition, former EP and South African player Denzil Dolley is the new coach at UCT and his wealth of experience will definitely help their chances."

He said SA U21 player Laython Coombs would have a key role to play as a striker.

"Also, Jason McGillivray has grown immensely in the past year for us and will be looking to secure the midfield for us.

"In defence we have some experienced players in Michael Hansel, Alexander Penhall and Calan Dewar."

Madibaz play their first match against Stellenbosch on Friday at 5pm.

Fullstop Communications media release on behalf of Nelson Mandela University


---

EY Champions Trophy Preview

The Irish hockey season reaches its climax at Grange Road, Rathfarnham, this weekend with the EY Champions Trophy, the competition that will decide both the women's and men's national champion for the 2017/18 season.

It features the top four from the two EY Hockey Leagues with both reigning champs in the mix once again, looking to make their mark once again in Saturday's semi-finals, leading into Sunday's final showdown.

On the women's side, UCD are very much the side to beat. They won the competition last year in a shoot-out and have since gone on to win the Irish Senior Cup and the EY league with just one defeat – on the opening day to Cork Harlequins – on their record.

Indeed, under coach Miles Warren, they have lost just once in the last two seasons on the national stage. Their speed on the counter is something to behold with the ability to snap quickly from a defensive platform into all-out attack with just a couple of swift passes.

The attacking prowess of skipper Deirdre Duke, sisters Abbie and Emma Russell is backed up by a dynamic midfield of Ellen Curran, Sara Twomey and Irish captain Katie Mullan – the league's top scorer with a healthy smattering of corner goals.

But while many outsiders focus on the offensive side, it's the defence that has been pivotal in their run of 14 wins in succession in the league. They have let in just three times since the turn of 2018 with Clodagh Cassin superb in goal, protected by Lena Tice, Leah McGuire and the experienced Sarah Robinson.

Loreto have the task of taking them down and while the task is a big one, they are the side that has come closest to finding a way since October. They pushed UCD to a shoot-out in the Irish Senior Cup semi-final after a scoreless draw in normal time.

Just a single goal separated the sides in February in the league and it was the last time Loreto lost, embarking on an epic seven-game unbeaten run to snatch the fourth and final Champions Trophy ticket from under Railway Union's noses.

Nicci Daly's return from the US has provided a huge boost with her pace and trickery offering a key outlet, a perfect foil for the rising brilliance of Sarah Torrans and fellow youngsters like Christina Hamill, Mia Jennings and Siofra O'Brien.

Ali Meeke, Niamh Small and Hannah Matthews have all won national titles before, giving a strong spine to the line-up while teenager Hannah McLoughlin's distribution and composure helps pull the strings.

The other side of the semi-final draw sees Cork Harlequins face Pegasus. The Munster side finished the season second and were, throughout the campaign, the only major challenger to UCD.

Indeed, they started off with an excellent 2-1 win on opening day over the students and remained unbeaten until January. But a few too many draws saw them lose ground and having to settle for second.

There is plenty of international talent in the side. Cliodhna Sargent – one of Ireland's 200 club – came back into the side following pregnancy before Christmas to lend steel to their defence, freeing up Yvonne O'Byrne to tear down the flanks from the right.

Roisin Upton is one of the most accomplished midfielders while her corner drag-flicks always offer a threat. Michelle Barry has been in red-hot form up front, working with internationals Rebecca Barry and Naomi Carroll – only pipped to top scorer by Mullan on the final day of the campaign. Emma Buckley provides an excellent last line of defence.

Pegasus, meanwhile, will be looking to get one over on Quins who raided Queen's in February to score a big 2-1 result in the league.

Pegs will hope to have Shirley McCay – Ireland's most capped player – back available after broken fingers ruled her out of the Irish Senior Cup finals weekend. Hers and Hannah Grieve's range of passing, usually from the left, give Taite Doherty, sisters Katie and Lucy McKee and former Irish captain Alex Speers lots to work with.

Steph Thompson and Pamela Glass are an experienced centerpiece to their defence while Michelle Harvey and Ruth Maguire are the midfield engines. Three draws in their last four games may hint toward a shoot-out.

The men's semi-finals follow in the afternoon with a trio of Leinster sides on the card alongside Lisnagarvey. EY Hockey League champions Glenanne open up against Pembroke in the first semi-final in a classic encounter.

In landing the league, the Glens ended their eight-year wait for a national title, winning out with plenty to spare. While the final margin of success was just one point, they were odds on for the title for long periods, building a 10-point gap that was only reduced once the title was confirmed.

Indeed, their only league losses came in the last week of the campaign, falling to Monkstown and Banbridge. As such, in addition to a 5-2 Irish Senior Cup semi-final defeat to TRR, there may be a bit of concern from player-coach Joe Brennan about how they can recover their form for the finals weekend.

Nonetheless, it has been quite a return to the top table this season from being well outside the playoff places last term. A first factor has been the move from Tallaght to St Andrew's in Booterstown to play and train on a water-based pitch.

Next has been the arrival of Iain Walker in goals who has been a revelation. With Richie Shaw returning from Australia, Shannon Boucher from the Netherlands and a general widening of their panel, they developed an uncanny ability to come from behind to win games with late goals.

Nine of their 13 wins were by a single goal, showing their skill at closing out games. In Shane O'Donoghue, they have one of the league's outstanding players, scoring 16 times from midfield.

Against Pembroke this term, they have played out a couple of spectacular ties. The first was a 3-3 draw while Pembroke looked set to win the next only to let in two goals in the dying minutes to fall 4-3.

Pembroke do have an ace up their sleeve in Alan Sothern with 31 goals to his name this campaign while Kirk Shimmins' battle with O'Donoghue in midfield will be a highlight.

They will miss Harry Spain's calm assurance at the back but Irish international Keith O'Hare has stood out in his absence, stepping out of defence to excellent effect. Keeper Mark Ingram is another in fine form and will need to be on his game for a side who do tend to play very open, conceding 41 times in the league.

Pembroke qualified for the final four on the last day of the regular season with a 4-3 win over Cork C of I.

The second semi-final is a repeat of last year, one in which Three Rock beat Lisnagarvey in a shoot-out. Since then, Rovers have won six trophies including last year's EY Champions Trophy and April's Irish Senior Cup along with two Leinster cup titles and two indoor competitions.

Indeed, Rovers are the form team coming into the weekend with seven wins in a row in the league as they build toward this title defence, scoring the most and conceding the least in the regular season.

Daragh Walsh was recently named the club's player of the season and he forms part of a strong midfield with Jody Hosking and Ben Walker while Olympian Mitch Darling dipping between them and the forward line. John Mullins' arrival from Clontarf last season has been a big addition while Harry Morris has been on form.

Irish back-up keeper Jamie Carr dons the pads while Luke Madeley's corners and solidity in the centre of defence will be key elements if they are to go back-to-back.

They meet a star-studded Lisnagarvey side who have the largest current international selection in their armoury. There is not a more formidable defensive pairing than Jonny Bell and Paul Gleghorne in operation in Irish club hockey while Neal Glassey, Matthew Nelson and Sean Murray are part of the Green Machine's confident new breed and much of their attacks will funnel through them.

Garvey's form, though, has been indifferent in recent times with Murray carrying a knock. They have just two wins from their last six league games – those coming against the bottom two – and bowed out of the Irish Senior Cup with a 3-0 loss on home turf to Pembroke.

If they hit form, though, they could be in line for their second EY Champions Trophy success in three seasons.

It all promises to be another epic installment of the end of season playoffs with the best in Irish club hockey on display at Grange Road, Rathfarnham.

Weekend fixtures (all at Grange Road, Rathfarnham)

Women's EY Champions Trophy

Semi-finals (both Saturday): UCD vs Loreto, 10.30am; Cork Harlequins vs Pegasus, 12.30pm

Final (Sunday): 2:30pm

Men's EY Champions Trophy

Semi-finals (both Saturday): Glenanne vs Pembroke, 3pm; Three Rock Rovers vs Lisnagarvey, 5pm

Final (Sunday): 5pm

Irish Hockey Association media release


---

Winner takes all in Scottish Cup Finals weekend

The prospect of a brace of league and cup doubles is high on the agenda as newly crowned Grange men and Edinburgh University women head into this weekend`s Scottish Cup Finals at the Glasgow National Hockey Centre. But it does not always pan out that way in a winner-take-all final scenario and both meet fierce opposition on Edinburgh University men, and Grove Menzieshill women.

A University double up is also a prospect as the students are contesting both the men`s and women`s finals.




The men`s final is an all-Edinburgh battle between Grange and Edinburgh University, which on paper has the appearance of a David and Goliath scenario. Grange were crowned league winners only last weekend, and David Knipe`s charges only lost one game in 18 outings – quite an impressive record.

During their campaign Grange amassed an impressive 67 goals with Frank Ryan, Luke Cranney, captain Cammie Fraser along with youngsters Callum MacKenzie and Jacob Tweedie all pitching in on a regular basis.

In addition, Grange won both the league encounters 3-1 and then 4-1, so little comfort for the students there.

Nonetheless, coach David Knipe remains cautious. "Both league matches have been really good close matches so I think the final will be the same."

So what chance the Edinburgh students? To start with, league form is not always a true guide to one-off cup ties, as Graham Moodie`s charges have already demonstrated. Edinburgh finished sixth in the league, winning only three games in the process, but they certainly became the division`s draw specialists. Moodie has maintained that his squad kept their best form to the cup, a claim borne out by impressive away victories at Western Wildcats and then Grove Menzieshill in the previous two rounds.

But Moodie is under no illusions about the task ahead on Saturday. "This is going to be a really tough game, Grange are the best team in the land.

"Our league games against them have been competitive, we`ve had good spells against them but perhaps not really troubled them.

"Unlike our league encounters, we have to go for it on Saturday if we`re going to have any chance of winning."

A University upset would put a new name on the trophy, otherwise it would be Grange`s sixth cup success in the history of the competition.




The women`s final is on paper a far closer affair between champions Edinburgh University and Grove Menzieshill who finished third in the league, and both clubs are well used to lifting the trophy in past years.

While both clubs have had to endure the latter part of the league campaign without their Scotland players at the Commonwealth Games, their end of season form seems to have taken different paths.

Since the winter shutdown Edinburgh have picked up six victories, they dropped two points in a 0-0 draw with Grove Menzieshill and went down 2-0 to Milne Craig Clydesdale Western.

The students have plenty of firepower up front with Sophie Maunder, Zara Malseed, Hanna McKie and Ella Watt all scoring goals, and they now have Amy Brodie back from the Gold Coast.

In contrast, the Taysiders have struggled to find consistency with three wins, three defeats and a couple of draws in the mix. However, earlier in the season Grove Menzieshill handed out the student`s first defeat of the season with a 3-1 win, the goals came from Sarah Jamieson, Jude McMullan and Jenny Walls that day.

Gold Coast athletes Jamieson and Katie Robertson are also back in the mix and will look to bring the silverware back to Dundee.

In the end, perhaps a difficult one to predict with who steps up on the day being the decisive factor.

Cup Finals Weekend

There are ten fantastic cup finals held over the weekend at the Glasgow National Hockey Centre and are all included in Cup Final tickets. Buy your tickets online.

Full schedule on men's finals day HERE

Full schedule on women's finals day HERE

Buy your cup final tickets HERE

Scottish Hockey Union media release


---

Field hockey in Denmark: an international discipline

By Allan Mutuku-Kortbæk



Player profile photos from Copenhagen hockey club KH Hockey. Composite: supplied

Seen as a rather obscure sport in Denmark, field hockey has provided a chance for international friendship - and glory - at one Copenhagen club.

The sun dips low over the horizon as the sounds of hockey sticks thumping hard plastic balls fill the early evening air in Valby. A training session is in progress at KH Hockey, Denmark's oldest hockey club, as it prepares for another season in the top-flight.

On one of the flanks of the club's pitch enclosure, a group of amateur footballers on the way to a match of their own, beers in hand, roar with laughter at the sight of KH's players training. To them, this is a crude and alien sport. With only a handful of field hockey clubs in the country's two competitive divisions, this can be no surprise.

Dreams of glory

For KH, the reality of playing a sport that most dinner table conversations associate with rullehockey (amateur hockey played on roller blades, often on pavements and backyards) or the more popular variant of the sport, ice hockey, can be tough.

The team is a resilient bunch, however, and have secured their status in Denmark's top flight year after year, finishing second last season. And the dream of another title to compliment the back-to back triumphs of the 2008 and 2009 seasons remains alive, as yet another new season dawns.

This year will be different though, if for nothing else than the fact that the club will be hosting the biggest tournament in it's 114-year history, the Mens Euro Hockey Club Challenge III, which will run for four days this May and features teams from Ukraine, Malta, Sweden, Turkey and Norway.

Qualification for the annual event, hosted by a different nation each year, is secured by finishing among the top 2 in the highest division of each league.

The lure of a prestigious international tournament

For many KH players, playing in the league is one thing, but the draw of an international tournament of this calibre is incomparable. In fact, it is one of the factors that single handedly draws numerous former KH players back to the club, if only for the duration of the tournament, where strength in numbers is pivotal to any team that wants to do well.

Participating in the competition also boosts the club's profile, and the generally limited pool of international players in Denmark tends to take notice.

In addition to a base of local players, KH, like several other Copenhagen clubs, relies on a stream of internationals to secure its squad numbers.

A mix of expats from as far as Australia and European exchange students are among those to have have made KH the team it is today. For many, playing hockey is a good opportunity to make local friends and become more acquainted with Danish culture, while there are others who are in it simply for the love of the game.

KH players were keen to express the importance of the upcoming tournament for the club.

"Being in the EC Hockey Challenge with KH means that Denmark and Copenhagen in particular can present itself as an active and alive hockey community, where fun and sportsmanship come together," Dutch player Fabian van Oevelen says.

"We have the heart and the talent to be Danish champions again and this tournament is a boost to this dream," teammate James Luke Barnes of the United Kingdom adds.



KH Hockey players Fabian van Oevelen (L) and James Luke Barnes. Photos: supplied

Firm expectations for the new season

With the sun long gone, a plastic Grays ball rolls across KH's floodlit Astroturf pitch for a final time in this particular training session.

Captain Rasmus Mundeling brings things to a close with a shout as the lads gather around the dugout for a swig of water. English, Danglish and Danish jokes break out en masse. KH's season is in full force and spirits are high. Will this be the year they lift the Danish trophy for the first time since 2009 and how well will the team do in the Mens Euro Hockey Challenge?

The Euro Hockey Challenge can be watched live and free of charge at KH Hockey from May 18th-21st. A full match schedule can be found here.

Join KH Hockey Club

KH Hockey is on the lookout for new talent. Teams consist of numerous nationalities from all over the world and have both male and female youth and adult squads. All skill levels are welcome.

Information about how to join is available on the club's website and Facebook pages.

Allan Mutuku-Kortbæk is a player and club member with KH Hockey.

The Local