All the news for Friday 22 September 2017

Exciting semi finals looming at Ford NHL



Photo: Dave Lintott, BWMedia

The Ford National Hockey League charges on toward the business end of the week with all semi finals matches now locked in.

Thursday was quarter finals day for men's and women's teams in a first for the tournament under the new cross-over knockout format.

In the women's competition, Northland progressed to the semi finals thanks to an emphatic 7-1 win over the Southern Storm.

Northland led 3-0 at halftime and added another four goals in the second half with Jodie Nichol scooping a hat-trick and Brooke Neal picking up a double while Stacey Michelsen and Ella Gunson also scored.

Northland go on to meet North Harbour, who scored inside the final two minutes to take away a 2-1 result against the Canterbury Cats in a rematch of last year's K Cup final.

With the score locked up at 1-1 for most of the second half, Stephanie Dickins snatched a result for Harbour through a penalty corner strike with just 1:32 remaining on the clock.

Midlands moved forward after edging hosts Capital 1-0 thanks to a fourth minute field goal from Gemma McCaw.

Neither side was able to trouble the scorers throughout the rest of the game, setting Midlands up for a showdown with Auckland who outed the Central Mysticks 3-2 in a shoot-out.

It was a frenetic first quarter which saw Polly Inglis open the scoring in the sixth minute for Auckland before Emma Rainey responded just a minute later for Central from a penalty corner.

In men's results, North Harbour stormed into the semi finals with a 7-0 performance against Northland.

Kalyan Jeram and Daniel Harris both scored twice while Robbie Capizzi, Kirk Shimmins and Joe Bartholomew also found the back of the net.

The result set Harbour up for a semi final clash against the Southern Dogs who scored in the final two minutes to snatch a 3-2 win over the Central Mavericks.

Central took a 2-1 lead into halftime after goals from Dylan Thomas and Mac Wilcox, but Southern powered home in the second half with Lachie Davidson netting in the 42nd minute and Kieran O'Connor providing the game winner just two minutes from fulltime.

Auckland overcame Midlands 4-3 in a shoot-out after the score was tied 2-2 at the end of regulation time to make it through into the next round.

Midlands carried a 2-1 advantage into halftime after goals from Matt Rees-Gibbs and Jonty Keaney, before Auckland equalised midway through the quarter through Michael Ritchie.

Auckland will play hosts the Capital Cobras in the semis, who came back from a goal down to edge past the Canterbury Cavaliers 2-1.

The Cavaliers opened the scoring through a Sam Lane field goal before the Cobras powered back with two unanswered goals from Oscar Wookey and Daan Jongejan.

Women's teams will play out their semi finals and classification matches from 1pm tomorrow before the men take to the turf from 10:15am on Saturday.

WOMEN'S SEMI FINALS – FRIDAY 22nd SEPTEMBER

5:00pm - TigerTurf North Harbour vs Mark Cromie Holden Northland
7:00pm - Bayleys Midlands vs Auckland

MEN'S SEMI FINALS – SATURDAY 23rd SEPTEMBER

12:30pm - RICOH Capital Cobras vs Auckland
2:30pm - Southern Dogs vs TigerTurf North Harbour

CLICK HERE for more on the 2017 Ford National Hockey League

WOMEN'S QUARTER FINALS RESULTS

Mark Cromie Holden beat Southern Storm 7-1
Mark Cromie Holden Northland: 7 (Jodie Nichol 3, Brooke Neal 2, Stacey Michelsen, Ella Gunson)
Southern Storm: 1 (Maddi McLean)
Halftime: Northland 3-0

TigerTurf North Harbour beat Canterbury Cats 2-1
TigerTurf North Harbour: 2 (Stephanie Dickins 2)
Canterbury Cats: 1 (Pippa Hayward)
Halftime: North Harbour 1-0

Auckland beat Central Mysticks 3-2 in shoot-out (1-1 at fulltime)
Auckland: 1 (Polly Inglis)
Central Mysticks: 1 (Emma Rainey)
Halftime: 1-1

Bayleys Midlands beat RICOH Capital 1-0
Bayleys Midlands: 1 (Gemma McCaw)
RICOH Capital: 0
Halftime: Midlands 1-0

MEN'S QUARTER FINALS RESULTS

Auckland beat Bayleys Midlands 4-3 in shoot-out (2-2 at fulltime)
Auckland: 2 (Jared Panchia, Michael Ritchie)
Bayleys Midlands: 2 (Matt Rees-Gibbs, Jonty Keaney)
Halftime: Midlands 2-1

TigerTurf North Harbour beat printing.com Northland 7-0
TigerTurf North Harbour: 7 (Kalyan Jeram 2, Daniel Harris 2, Robbie Capizzi, Kirk Shimmins, Joe Bartholomew)
printing.com Northland: 0
Halftime: North Harbour 6-0

RICOH Capital Cobras beat Canterbury Cavaliers 2-1
RICOH Capital Cobras: 2 (Oscar Wookey, Daan Jongejan)
Canterbury Cavaliers: 1 (Sam Lane)
Halftime: 1-1

Southern Dogs beat Central Mavericks 3-2
Southern Dogs: 3 (Nick Ross, Lachie Davidson, Kieran O'Connor)
Central Mavericks: 2 (Dylan Thomas, Mac Wilcox)
Halftime: Central 2-1

Hockey New Zealand Media release


---

Self-proclaimed 'battlers' Northland stun North Harbour to make NHL women's final

Liam Hyslop



Northland celebrate their win over North Harbour in the NHL semifinal on Friday. JOHN COWPLAND/PHOTOSPORT

The "battlers" of the National Hockey League women's competition have made it to the decider after a stunning semifinal win.

Northland, who haven't won the K Cup in this millenium, beat North Harbour 3-2 on Friday night, scoring two goals in the final four minutes to secure the victory.

Harbour scored early in the fourth quarter from a Stephanie Dickins drag-flick, but that was answered by Black Sticks penalty-corner specialist Brooke Neal with 3.23 left in the final quarter. 

Fellow Black Stick Ella Gunson scored the winner with 91 seconds remaining, producing a looping reverse shot which somehow made its way in.

Neal said they never gave up hope of getting back in the match, despite not having scored since Jodie Nichol's effort in the opening two minutes.

"The last quarter we just put it all on the line. Northland, we're all about stepping up and having a bit of mongrel in you.

"It's not always pretty - we call ourselves the battlers - but we made it happen. We worked as a team today and really put our heart into that one, so we're excited for the final."

After the third goal went it, Neal said it was just a matter of holding on.

"Once we scored we put defenders on to make sure we were just closing it off at the end there. It was also a bit of just getting skinned knees and rolling our sleeves up and just fighting till the end."

As for Gunson's goal, Neal said she was as perplexed as many of the spectators to see it go in.

"I don't even know how she did that. I don't think she does either. She's amazing and we really need our players stepping up like that when it matters."

The pair were instrumental in Northland's win, as was fellow Black Stick Stacey Michelsen.

For North Harbour, British import Steph Elliott played well in both defence and midfield, while Erin Goad was part of a lot of their best play.

Harbour coach Sam Bartholomew was understandably gutted after the game, having watched his team squander a number of chances through the middles stages of the match.

"Sport is cruel sometimes. You've got to give credit to Northland, they fought to the end and put their chances away.

"It's very disappointing, but our girls still need to keep their heads up. They put out there a good performance."

Midlands play Auckland in the late semifinal.

AT A GLANCE

National Hockey League semifinals

Women

Northland 3 (Brooke Neal, Ella Gunson, Jodie Nichol) North Harbour 2 (Stephanie Dickins, Kirsten Pearce). HT: 1-1.

5-8 classification

Canterbury 7 (Rachel McCann 4, Margot Willis 3) Southern 1 (Tessa Jopp). HT: 5-1.
Capital 1 (Esther Chan) Central 1 (Clodagh McCullough ). HT: 0-1. Central won shoot-out 3-1.

Men

Semifinals (Saturday)

Auckland v Capital 12.30pm
North Harbour v Southern 2.30pm

Stuff


---

PHF threatens pullout from World Cup in India over visas, security

Khokar said that he has spoken to Batra about the launch of a Pakistan Hockey League.

The Pakistan Hockey Federation on Friday threatened to pull out of next year's World Cup in India unless assured of "easy procurement" of visas and "top security" for its players at the event.

The Pakistan Hockey Federation President Khalid Khokar claimed to have raised these issues during his recent meetings with FIH President Narinder Batra in Dubai. The World Cup is scheduled to be held in November-December next year.

"We had a very good meeting as we conveyed all our concerns to Batra and other FIH member boards. I have made it clear to them that we want assurances from FIH that we will face no problems with procurement of visa and will be given top security during the event," Khokar said.

"I made it clear that if we face similar problems that our junior team faced in getting visas than we will not send our team to India," he added.

He claimed that the Indian High Commission in Islamabad had refused to issue visas for the national junior team despite the PHF applying on time for the Junior World Cup earlier this year.

"Eventually our team couldn't go to India and that put our hockey back quite a lot. But this time we have told the FIH President we want complete assurances and security for the World Cup in India," he said.

Khokar said that he has spoken to Batra about the launch of a Pakistan Hockey League.

"We also spoke to Batra and other FIH members about our plans to launch the Pakistan Hockey League and sought assurances from them that foreign players will be available for the league."

"We don't want a situation where we invest a lot of money in the league and than find out other countries are reluctant to send their players to Pakistan or the FIH is not supporting our league," Khokar signed off.

The Hindu


---

11 internationals expected for hockey tourney

By Nabil Tahir

KARACHI: An ensemble of eleven international players from Australia and Argentina are expected in Karachi on October 3 for the Nishan-e-Haider hockey tournament, which will kick off at Abdul Sattar Edhi Hockey Stadium a day later.

The Australian players include Maxwell James Hughes, Joshua Blaise Mackellar, Josling Simon Kenneth, David Arthur, Zachary Edward, Bruton Berkeley, Fleming Mathew and Holman Nicholas James, while Marques Gonzalo Martin, Mareiro Vereia Joaquin, Juan Ignacio and Basso Emiliano form the Argentinean contingent.

Per Pakistan Hockey Federation President Brig (r) Khalid Sajjad Khokhar, Pakistan Rangers has assured the federation that it will make security arrangements for the players.

The Express Tribune


---

Murad wants to return lost glories of hockey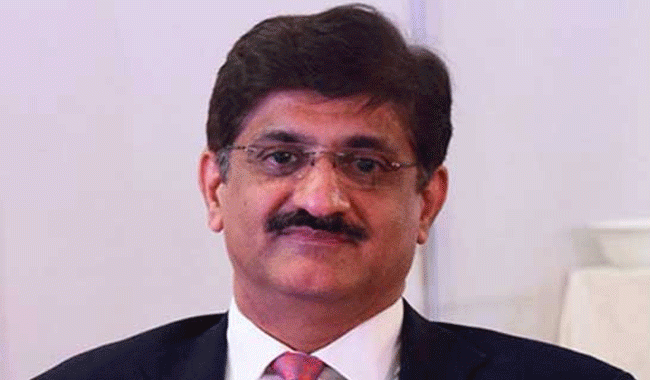 KARACHI: Sindh Chief Minister Syed Murad Ali Shah has said that he would support the Pakistan Hockey Federation to restore lost glories if it starts training camps in rural areas of the province.

This he said while discussing promotion of hockey with Brig (R) Muhammad Khalid Sajjad Khokhar, President Pakistan Hockey Federation and Shahbaz Ahmed Senior, Secretary General Pakistan Hockey Federation, who called on him here at the CM House on Thursday.

On the occasion, Sports Minister Sardar Mohammad Bux Maher was also present.

He said that the Sindh Sports Department has developed hockey stadiums at Hyderabad, Shaheed Benazirabad, Larkana, Dadu and Sukkur.

He added that blue turf have also been laid in those stadiums.

The president Hockey Federation told the chief minister a young boy of Dadu, Khizar Hayat has emerged best player.

"We are inducting him in national team but before his induction he is being sent to Australian for training," he said.

The chief minister said that five stadiums are being developed in the city but the stadium in South Distt is one of the best stadium with blue turf. "you can start training camps there," he said.

Sports Minister Mohammad Bux Maher suggested that a hostel for under training players could also be built at Clifton stadium. The chief minister gave him go ahead.

The chief minister also said that he would support Hockey Federation to rehabilitate Hockey Club and stadium.

"Just I want to restore sports activities, particularly Hockey in Sindh," he said.

The Hockey Federation chief said that they would start their training camps in rural areas of Sindh.

Sports minister Mr Maher suggest to make the Hockey commercial as cricket has been made. "I would suggest you to work with Hockey Federation and make our youngesters Hockey players," he asked him.

They agreed to work together for promotion of Hockey.

The News International


---

Monkstown to host EuroHockey Trophy next May



Monkstown's Sinead Loughran will be a key figure for her club this season. Pic: Adrian Boehm

Monkstown will host the women's EuroHockey Trophy next May 18-21, 2018 in Rathdown following the release of the venues for the club champions events today.

As runners-up in the EY Champions Trophy to UCD last term, they took the second European spot on offer, earning them a place in the Trophy competition.

It will be the first time Monkstown will host a European club competition though Hermes – who they amalgamated with last summer – did host in 2005.

It will be the fourth time Dublin has hosted this level of competition on the women's side with Railway hosting in 2011 and Pegasus in 2012.

"This will be a great opportunity for our young players, supporters and the general hockey public to be involved in and watch top class European club hockey," Monkstown President Trevor Watkins said of the announcement.

"We look forward to welcoming the European Hockey Federation and the participating teams to the Merrion Fleet Arena next May."

They will play in a group with Russia's CSP Krylatskoye, Spain's Junior FC and France's Lille. In the other group, England's Holcombe, Belarus's GHC Ritm Grodno, Ukraine's MSC Sumchanka and the Czech Republic's Slavia Prague.

The venue and participants for the premier women's event the EuroHockey Club Cup which takes place on the same weekend – which UCD qualified for as national champions – will be announced following the EHF Executive Board meeting at the end of September.

EuroHockey Club Trophy, Women – Dublin (IRL) – 18-21 May 2018
Pool A: Holcombe (ENG), GHC Ritm Grodno (BLR), MSC Sumchanka (UKR), SK Slavia Prague (CZE)
Pool B: CSP Krylatskoye (RUS), Junior FC (ESP), Monkstown (IRL), Lille MHC (FRA)

The Hook


---

Edinburgh University to host EuroHockey Club Challenge I (Women) 2018



Photo by Mark Pugh

The European Hockey Federation (EHF) has awarded Edinburgh University the rights to host EuroHockey Club Challenge I (Women) 2018. The tournament will be held at Peffermill in Edinburgh from 18-21 May 2018.

It is the latest in a series of top-class international tournaments to be hosted in Scotland, and will see some of the top women's club teams in Europe come to Edinburgh to compete.

Edinburgh University and Milne Craig Clydesdale Western will represent Scotland in the tournament, and have the great opportunity to compete at this level on home turf.

Pool A will feature Edinburgh University, Swansea City (Wal), HC Metrostroy (Rus), and HC Rottweiss Wettingen (SUI).

Pool B has CUS Pisa (ITA), Gintra Strekte Uni HC (LTU), Braxgata HC (Bel), and Clydesdale Western HC.

Scottish Hockey CEO David Sweetman said: "We're delighted that another tremendous hockey event is coming to Scotland and would like to congratulate Edinburgh University on their successful bid. It's great news for Scotland, Edinburgh, and for hockey across the country.

"Scotland has become a home for hockey and it's fantastic to have more top-class European hockey on home soil. We look forward to what will be another exciting tournament in Scotland, and a great showcase for the sport."

Director of Sport at University of Edinburgh Jim Aitken MBE: "We are thrilled to be chosen to host this event and offer our international standard facilities to this prestigious competition. We will be joined by top teams and this is a fantastic accolade and opportunity for our EUWHC team and will no doubt be a lasting memory of their student experience."

Director of Hockey at Edinburgh Eugene Connelly: "This is a fantastic opportunity to showcase the world-class hockey we are capable of and bring international hockey to Edinburgh."

Scottish Hockey Union media release


---

Reckinger's Racing make it two from two




Xavier Reckinger's Royal Racing Club de Bruxelles made it two wins from two on Thursday evening when they ran up a comfortable 5-0 win over Pingouin.

The match was brought forward due to Racing's involvement in the EHL ROUND1 in Barcelona on October 7 and 8 where they will play in a group with Poland's WKS Grunwald Poznan and Ireland's Banbridge.

Against Pingouin, new arrival Willy Garcia netted twice while Cédric Charlier, Tom Boon (from a corner) and Tommy Willems all scored.

It added to their 3-0 win over Leuven last Sunday with Garcia also on the mark against his former club. Goalkeeper Jeremy Gucassoff had to be on good form with a number of strong corner saves to keep his sheet clean before Racing, without Jérôme Truyens, doubled the lead through Boon before Willems applied a decisive third goal.

Racing will play their third game of the opening week of the season on Sunday when they take on Leopold on Sunday at 3pm

Elsewhere in week one, Dragons were 5-1 winners on day one against Pingouin in spite of the absence of Florent van Aubel to injury. Jeffrey Thys (2), Victor Wegnez, Gregory Stockbroekx and Henri Raes were all scorers on the day.

Herakles started with a good 4-2 win away to Daring. Goals from Louis Hottlet and Nico de Kerpel built a 2-0 lead before Stephen Jenness got one back. Jérôme Legrand and Anthony Van Stratum put Herakles out of sight before Dominic Uher's late corner.

Euro Hockey League media release


---

Huge weekend of hockey in Women's National League 1



Scottish Hockey Women's Scottish Cup Final – Milne Craig Clydesdale Western v Edinburgh University, photo by Duncan Gray

There is a whiff of competition in the air, and nowhere more obvious than at Peffermill where champions Edinburgh University take on Milne Craig Clydesdale Western who sit in pole position in Women`s National League 1 on goal difference.

It is a difficult one to call, only two league games have so far elapsed, and both sides have lost experienced international players since last season.

Sam Judge, Edinburgh`s player/coach, is under no illusions about the task ahead on Saturday. "It'll be a tough game and a real test for us. They have a lot of good players but these are the games that we want to play.

"We have won both our opening games but we are a very different side, I'm trying out a few different things to find what works best for us. Our more experienced players are having to take on more responsibility.

"We're looking forward to the game and we can then gauge where we are at by playing against several internationalists."

The champions have certainly started off on a positive note, scoring five goals in each of their victories over GHK and Watsonians. But Judge is correct to infer that Western will be a different hurdle altogether.

The present Western side is perhaps far from the halcyon days of the `80s and `90s – they have won the league only twice since 2004 – but they have a sizeable representation in the present Scotland squad.

Coach Derek Forsyth has revived the fortunes of the Titwood side in the last couple of years.

He said: "We are looking to be in the position of challenging for the league title at the end of the season.

"We feel we can go one better this year having lost the play-off final at the end of last season."

Edinburgh University was in rampant form during last season`s play-off with a 5-1 victory over Western, perhaps not an up-to-date form guide as both sides have several changes in personnel.

However, Western have started off their league campaign with comfortable wins over newly promoted Grange and Kelburne, with Heather Lang and Lucy Lanigan top scorers.



Western Wildcats play Dundee Wanderers this weekend – photo by Duncan Gray

There is another intriguing contest at Auchenhowie where Wildcats entertain Dundee Wanderers.

Player/coach Kaz Cuthbert has overseen a steady rise in the Wildcats` fortunes over the last few years – they are now well established as a top four pack.

The Auchenhowie side has made a promising start to this season`s campaign, back-to-back league wins over Hillhead and GHK without conceding a goal, but more impressive is that last Sunday they eliminated Western from the first round of the Scottish Cup, albeit in a penalty shoot-out after a 1-1 draw in normal time.

"Obviously I'm delighted to start the season off with wins," said Cuthbert. "We have a large squad this season with many talented players, so the next few weeks are about getting everyone up to full speed and continuing to convert from the many chances we are creating."

The Wildcats` coach then handed out a bit of a warning to Wanderers who come calling. "Auchenhowie is a bit of a fortress for us and we intend to keep it that way this weekend."

However, Wanderers have also made a promising start to their campaign, a draw with city rivals Grove Menzieshill followed by a five goal victory over Hillhead.

Although the Taysiders have lost the services of Vikki Bunce and Becky Ward – the latter ironically to Wildcats – they have potential match-winning goalscorers in Amy Snelle along with teenagers Charlotte Watson and Emily Dark.

Grove Menzieshill will sit in the wings of this new competitive environment this Saturday and hope to pick up three points at home against Kelburne.

Watsonians are the only other side to get points on the board and will look to double their tally away to GHK.

At the other end of the spectrum four teams – Grange, Hillhead, Kelburne and GHK – sit without points at the foot of the table. Either Hillhead or Grange, or possibly both, will collect their first points as they clash head-to-head in Glasgow.

Scottish Hockey Union media release


---

Kenya Police coach predicts 'tough' second leg

By BRIAN YONGA



Western Jaguars' Allan Mallit (left) vies or the ball with Vincent Oungo of Kenya Police during their Kenya Hockey Union men's Premier League match at City Park Stadium on May 14, 2017. PHOTO | MARTIN MUKANGU |  NATION MEDIA GROUP

Kenya Police coach Kenneth Kaunda has admitted the second leg of this season's Kenya Hockey Union men's Premier League will be tough after watching his side labour to a 2-0 win over Parklands on Wednesday.

Goals from talismanic striker Moses Cheplaiti and Amos Barkibir gave the law enforcers a winning start in their first match of the second leg at the City Park Stadium.

The result saw the 2013 champions' move 10 points clear at the top of the table, but Kaunda admitted they will need to improve if they are to be crowned champions for the first time in four years.

"Parklands gave us a hard time and we really had to dig deep to claim the three points. This is a pointer that the second leg will be closely contested and therefore also we need to brace ourselves for a bruising battle," the tactician said on Thursday.

Police, who cruised in the first leg, winning 13 out of 14 matches and dropping only two points, will be hoping to extend their lead to 13 points with a win over champions Strathmore University Gladiators on Saturday.

Kaunda has set a target of 12 wins for his charges to reclaim the title this season.

"I think if we can show the same form as we did in the first leg and not drop points, we will be in a position to win the title," he added.

Against Parklands, Police almost went down in the third minute after Parklands' Akshay Harkhani failed to steer an Erick Odendo pass past Police goalkeeper Martin Agesa.

Police, who won the reverse fixture 6-1, struggled to impose themselves early on.

Parklands continued to press forward as their opponents struggled to settle in the match with Allan Odongo proving to be a handful to the Police defence.

The law enforcers did eventually settle and went ahead with their first chance of the match.

Vincent Odindo's perfectly measured short corner was brilliantly stopped by Richard Birir before he teed up Cheplaiti who blasted past Parklands keeper Farhad Shire.

Shire denied Sammy Wokila a goal in the dying minutes of the first quarter as Police grew in confidence. Parklands dominated possession in the second quarter but were let down by poor finishing and Police once again picked them out through another set piece to double their lead.

Parklands coach Kamal Bhachu blamed poor finishing for his side's loss.

"I think we had far many chances than them but the difference was they utilised theirs and we didn't," he said. Parklands remain eighth with 19 points ahead of Sunday's match against Kenyatta University Vultures.

Daily Nation


---

Pedro fires Dames to Trinity Indoor title

Nigel Simon

Chad Jose Pedro scored the lone penalty-stroke shoot-out attempt as Notre Dame lifted the T&T Hockey Board Indoor Championship Men's Trinity Division title after a 3-3 regulation time battle with Shape at the Woodbrook Youth Centre, Hamilton-Holder Street, Woodbrook on Sunday.

Shape looked set for an unlikely triumph when it stormed into a 2-0 lead thanks to goals from Nick Pascall in the tenth and Sheldon De Lisle, five minutes later.

However, within three minutes of the re-start of the 30-minutes encounter, the Dames were back on level terms thanks to Pedro and Nigel Noel with strikes in the 17th and 18th minutes respectively.

Noel then fired his second of the match with a minute left in regulation time to hand what many thought was the match winner for the Dames, but with the last play of the match, Pascall also netted his second to earn Shape a 3-3 full-time draw to send the match to penalties, where Pedro proved the hero.

Results

Sunday

Final

Notre Dame 3 (Nigel Noel 18th, 29th, Chad Jose Pedro 17th) vs Shape 3 (Nick Pascall 10th, 30th, Sheldon De Lisle 15th) - Notre Dame won 1-0 on penalty-stroke shoot-out

Third place

QPCC 6 (Matthew Tang Nian 12th, 19th, 21st, Brandon Clarke 6th, 29th, Edrich Francois 22nd) vs Malvern 3 (Aidan Marcano 14th, 27th, 28th)

Saturday

Semifinals

Shape 6 (Nick Pascall 7th, 12th, Sheldon De Lisle 8th, 24th, 26th, John Hernandez 13th) vs Malvern 4 (Damian Gordon 6th, Sheldon Phillip 11th, Korry Barnett 43rd, Aidan Marcano 29th)

QPCC 4 ( Rob Wyatt 18th, 20th, 29th, Brandon Clarke 19th) vs Notre Dame 4 (Nicholas Baldeosingh 2nd, 9th, Danil Trancoso 13th, Nicholas Whiteman 13th) - Notre Dame won 2-1 in penalty-stroke shoot-out

Round-Robin

Group A

Shape 3 (Caleb Guissepi 13th, Nick Pascall 21st, Sheldon De Lisle 22nd) vs Carib 0

Notre Dame 3 (Lorenzo Lodai 4th, 14th, Dillon Tam Wing 5th) vs Fatima 2 (Roshane Hamilton 10th, 30th)

Notre Dame 1 (Dillon Tam Wing 2nd) vs Carib 1 (Jael St Louis 25th)

Shape 2 (Caleb Guissepi 15th, Ethan Reynos 28th) vs Fatima 0

Carib 4 (Jael St Louis 7th, 16th, 21st, 30th) vs Fatima 2 (Justin Chee Ping 25th, Mario Mohammed 27th)

Notre Dame 1 (Danil Trancoso 8th) vs Shape 1 (Sheldon De Lisle 15th)

Group B

Malvern 6 (Tyler Hyndman 11th, 20th, 28th, Idi Akii-Bua 10th, Sheldon Phillip 12th, Tyrese Benjamin 29th) vs Petrotrin 4 (Ackeem Benjamin 19th, De Vante Stewart 21st, Isaiah Wyle 24th, Michael Stewart 28th)

QPCC 6 (Mahinder Mali 6th, 26th, Roby Wyatt 3rd, Matthew Tang Nian 11th, Brandon Clarke 14th, Ryan Daniel 30th) vs Police 1 (Fernando Beatrice 14th)

Malvern 6 (Aidan Marcano 9th, 12th, 15th, Tyler Hyndman 5th, Shawn Alexander 18th, Damian Gordon 30th) vs Police 0

QPCC 16 (Brandon Clarke 2nd, 4th, 14th, 29th, Roby Wyatt 19th, 27th, 29th, 30th, Cade Lue Sue 5th, 29th, Mahinder Mali 13th, 28th, Brandon Clarke 14th, Richard Thomas 9th, Azad Ali 16th, Jarryon Paul 26th) vs Petrotrin 0

Police 2 (Jameel Collins 23rd, Sheldon Carmichael 28th) vs Petrotrin 1 (Isaiah Wyle 20th)

Malvern 2 (Aidan Marcano 12th, 29th) vs QPCC 2 (Rob Wyatt 12th, Brandon Clarke 28th

The Trinidad Guardian


---

Hobart Set For Men's Masters Hockey Championships

Ben Somerford




The Australian Men's Masters Hockey Championships get underway in Hobart on Friday 22 September running through to Saturday 7 October.

The tournament brings together teams from all states across a variety of divisions.

This year's tournament at Tasmania Hockey Centre will be the largest in history with 85 teams competing in nine age groups.

This annual event, which is one the largest on the Australian sporting calendar, is testament to the strength of Masters Hockey in Australia.

Hockey Australia media release


---

Weekend College Games




Each week, USA Field Hockey highlights some of the top college games in Division I, II and III.

FRIDAY, SEPTEMBER 22




DI: No. 11 Wake Forest vs No. 15 Louisville | 6 p.m. ET
Wake Forest may have a 4-3 overall record, but in recent weeks the Demon Deacons have proved to be a force to be reckoned with on the field. Over the last two weekends, Wake defeated No. 7 North Carolina and then went on to take down No. 6 Syracuse in an overtime thriller, delivering Syracuse their first loss of the 2017 season. The Demon Deacons will look to knock off another top opponent when they take on Louisville this Friday. The Cardinals suffered a disappointing loss to No. 14 Northwestern this past Tuesday, moving them to 4-4 overall after losing their last three games. Louisville was unable to score in all three losses but they will look to focus on generating more attack and finishing against Wake Forrest on Friday.

DII: Mercy vs Lindenwood | 6 p.m. ET
Mercy is 2-5 overall after going 1-1 this past weekend where they defeated Molloy 2-0 on Saturday but then suffered a 6-1 setback to league foe Limestone on Sunday. Even when Mercy was down 6-0 to Limestone, they kept fighting and scored with 22 seconds left in regulation. They will try to use that fight on the quest for their first conference win against Lindenwood this Friday night, as they are 0-4 in conference play this season. Lindenwood is undefeated with a 3-0 overall and 2-0 conference record. The Lions defeated Bellarmine 3-2 last Saturday, as they dominated on attack, outshooting Bellarmine 19-3, including a 12-3 edge in shots on goal.

DIII: University of New England vs Western New England | 5 p.m. ET
University of New England will look to get its third Commonwealth Coast Conference (CCC) win when they take on Western New England this Friday. UNE is 5-2 overall and 2-1 in conference play this season, as they are coming off a disappointing 1-2 overtime loss to CCC foe Endicott. The Gulls leveled the contest with just over three minutes left in regulation to force it into overtime. After 58 minutes of scoreless play, UNE was unable to prevent Endicott from scoring. UNE will look to get back on track with a win over Western New England, who are 3-2 overall and 1-1 in conference play this season. This is a big game for WNE who needs a victory if they want to improve to 2-1 in the conference. WNE is coming off a big 4-0 victory over conference for Nichols this past Tuesday.

SATURDAY, SEPTEMBER 23




DI: No. 16 Harvard vs Yale | 1 p.m. ET
No. 16 Harvard will open Ivy League play against Yale this Saturday. Harvard is coming off back-to-back wins this past weekend and improved to 4-2 overall this season. On Friday, they defeated Northeastern 7-3 and quickly turned around to defeated New Hampshire 3-0 on Sunday afternoon. Harvard snapped an eight-game losing streak to New Hampshire dating back to 2007. Yale will be looking for a big win over Harvard to get back on track after their 4-0 loss to Michigan State last Sunday. The loss helped Yale understand what they are capable of and where they need to improve. Make sure to watch this game and find out which team will win its first Ivy League game of the season.

DI: No. 6 Syracuse vs No. 7 North Carolina | 2 p.m. ET
The match-up between these top ranked teams will be the game to watch in Division I field hockey this weekend. Since Syracuse moved to the Atlantic Coast Conference (ACC), these two teams have been known to face off multiple times in a single season. This will be a key ACC battle because both teams are currently 1-1 in conference play. No. 6 Syracuse received its first loss of the 2017 season last Saturday when they dropped the match 2-1 to ACC opponent Wake Forest. Expect the Orange to come fired up after losing their undefeated record. No. 7 North Carolina is coming off four straight wins including two wins over ranked opponents, Boston College and James Madison, this past weekend. The Tar Heels defeated No. 8 Boston College in a thrilling overtime winner 2-1 last Saturday. Tune into see which team moves up in ACC Conference play.




DII: No. 8 Pace vs Saint Anselm | 1 p.m. ET
The match-up between these two undefeated teams will be the game to watch in Division II field hockey this weekend. For the first time in program history, Pace University has earned a ranking in the National Field Hockey Coaches Association Coaches Poll, with their 5-0 overall record on the season. Last weekend, Pace had two big wins over Mercy and Merrimack. Throughout their five victories, they have only let in three goals and the Blue and Gold will aim to have another strong defensive performance when they take on Saint Anselm this Saturday. Saint Anselm is also 5-0 overall and have only let in four goals this season. The Hawks are coming off a big offensive performance where they defeated St. Thomas Aquinas 8-1 last Sunday. Make sure to watch this game and expect it to be a very close hard fought battle until the very end.

DIII: No. 3 TCNJ vs No. 4 Salisbury | 6 p.m. ET
The match-up between TCNJ and Salisbury will be a top five showdown this Saturday. Third ranked TCNJ improved to 4-1 overall with their only loss of the season being against No. 1 Messiah College. TCNJ triumphed over then undefeated Gwynedd Mercy University 1-0 this past Tuesday, and so far this season the Lions have faced four previously unbeaten teams. They hope their strength of schedule will help prepare them to defeated more top ranked opponents this season. Fourth ranked Salisbury is 4-1 overall with their only loss also being against No. 1 Messiah earlier this season. Salisbury is coming off two back-to-back shutout victories against Washington College and Cabrini. They will look to have another strong defensive performance against TCNJ so expect the match between these top ranked teams to be exciting and evenly matched in skill.

SUNDAY, SEPTEMBER 24




DI: No. 1 Connecticut vs No. 5 Delaware | 12 p.m. ET
Connecticut remains on top of the NFHCA Coaches Poll at the number one spot. The Huskies are the last undefeated team remaining in Division I as they are 7-0 overall, with six of those seven wins being against opponents ranked in the top 20. Over those seven games, they have scored 34 goals and only let in five. The Huskies will look to continue their scoring dominance when they take on defending National Champions, Delaware, this Sunday. The Blue Hens are the first team ranked in the top five to take on undefeated Connecticut this season. Delaware is 6-1 with their only loss being against No. 15 Louisville. Since the loss, they have won the last five games and are coming off a huge win over No. 3 Penn State this past Sunday. Tune into see if Connecticut will remain undefeated or if Delaware can hand the Huskies their first loss of the season.

DI: No. 10 Maryland vs No. 14 Northwestern | 1 p.m. ET
No. 10 Maryland fell just short against No. 17 Princeton this past Tuesday as they were outshot 14-12 and had five penalty corners to three for the Tigers. Maryland was proud of their second half effort but will be looking to put together a full 70 minute game against No. 14 Northwestern on Sunday. After the loss, the Terrapins are now 5-3 on the season. No. 14 Northwestern is 6-3 overall and 1-0 in conference play. After suffering back-to-back losses a few weeks back, Northwestern bounced back to win its last four games. On Tuesday, the Wildcats had a huge win over top ranked Louisville. Will Northwestern continue is winning streak or will Maryland be able to bounce back?




DII: Bellarmine vs Queens (NC) | 12 p.m. ET
Bellarmine is 1-5 overall this season and 0-3 in conference play. After starting 2017 off with a win, they have lost their last five games. Last Saturday, they suffered a 3-2 loss to Lindenwood. Bellarmine fought back to close the goal deficit in the second half but were unable to get the victory. Queens is 1-4 overall after going 1-1 this past weekend where they defeated Belmont Abbey 5-0 on Saturday but then fell to Newberry College 2-0 on Sunday. Although Queens outshot Newberry 12-9 they were unable to score. This will be a great game to watch between two very hard working teams.

DIII: No. 19 Kean vs Bridgewater | 1 p.m. ET
Kean picked up their sixth shutout of the season after defeating St. Josephs' College of Maine 6-0 last Sunday. The Cougars dominated on offense leading 27-2 in shots and 18-1 on penalty corners. With the victory, they improved to 8-0 overall this season and will look to keep their winning streak going when they take on Bridgewater this Sunday. Bridgewater is coming off three straight losses including their most recent to conference foe Roanoke this past Tuesday. Despite the 11-8 shot advantage and 8-2 corner advantage, Bridgewater lost 1-0 to Roanoke. Bridgewater will look to get on the scoring bored early against Kean. Will Kean get its seventh shutout of the season or will Bridgewater be able to put some goals on the scoreboard?

* DI Rankings are based off NFHCA Division I Coaches Poll (Posted September 19, 2017)
** DII Rankings are based off NFHCA Division II Coaches Poll (Posted September 19, 2017)
*** DIII Rankings are based off NFHCA Division III Coaches Poll (Posted September 19, 2017)

USFHA media release


---

11 ranked matchups headline busy weekend of field hockey

Pat Ralph | Excelle Sports

This upcoming weekend in field hockey will feature a top five non-conference matchup that is sure to attract a lot of attention. But as the field hockey world will be fixated on this showdown, most teams are shifting from the non-conference portion of their schedules and jumping into conference play head first. Here are the 11 best field hockey matches to watch this weekend.
Friday, September 22nd

No. 3 Penn State vs. No. 14 Northwestern: The Nittany Lions started Big Ten play with a 3-0 win over No. 19 Iowa last weekend, but were handed their first loss of the season against the defending national champion Delaware. Penn State was shut out by No. 5 Delaware 2-0, causing the Nittany Lions to fall from No. 2 in the polls. Penn State (7-1) will look to get back to its winning ways on Friday when it hosts Northwestern, who enters Friday's match on a four-game winning streak. Last weekend, the Wildcats (6-3) opened up their conference schedule with a 3-2 overtime win against Ohio State. To top that, Northwestern toppled No. 15 Louisville 2-0 in a non-conference battle. The Wildcats will be looking to extend their win streak to five games when it travels on the road to Penn State. This is the first of two games this weekend for both clubs. After facing Penn State, the Wildcats will travel to Maryland and face the Terrapins on Sunday. Meanwhile, Penn State will host Michigan in a top 10 battle on Sunday as well.

No. 4 Virginia vs. No. 8 Boston College: The high-powered ACC will feature a pair of top 10 matchups this weekend. The first of which comes on Friday in Charlottesville, where the Cavaliers will host the Eagles. Virginia (7-1) moved up from No. 5 in the polls after a pair of convincing wins at home over in-state rivals William & Mary (7-2), ranked No. 18 in the country, and Richmond (7-0) last weekend. Riding a six-game win streak, the Cavaliers will look to slow down a good Boston College team that moved up from No. 10 this week. After dropping a 2-1 loss in overtime at North Carolina last week, the Eagles (6-2) followed it up with a strong 3-0 win over the aforementioned William & Mary. While UVA will be looking to improve to 2-0 in conference, Boston College is still looking for its first ACC win on the season after starting 0-2.

No. 5 Delaware vs. No. 20 Albany: With two games remaining before starting conference play, the defending national champion Blue Hens (6-1) get to face a pair of ranked teams this weekend. First, Delaware takes on Albany on Friday. The Blue Hens moved up from No. 6 in the polls after upsetting Penn State in its lone match last weekend. Delaware will be looking to continue its strong play against non-conference opponents when it faces top-ranked UConn on Sunday. But before the Huskies come to town, Delaware must handle the Great Danes (3-3) first. Albany moved up from No. 21 this week after shutting out New Hampshire 4-0 at home, but will now be tasked with snapping Delaware's five-game win streak. It won't get easier this weekend for the Great Danes, as they will travel back home and host North Carolina on Sunday.

No. 10 Maryland vs. No. 19 Iowa: Another high-profile Big Ten clash to watch this weekend is the Terrapins playing host to the Hawkeyes on Friday. Last weekend, Maryland (5-2) kicked off its conference schedule with a 3-1 victory over Indiana on the road. The Terrapins followed it up with a 4-1 win against Bucknell before losing 2-1 at home against Princeton this past Tuesday, dropping Maryland to No. 10 in the polls this week. Iowa (4-5) did not start Big Ten play on strong footing, as it lost 3-0 at Penn State last Friday. The Hawkeyes bounced back to avoid a further slide down the polls by defeating Penn 3-2 on Sunday in Philadelphia. This game will be the first of two conference matchups for both teams this weekend. While Maryland will host Northwestern on Sunday, Iowa will travel up to New Jersey and face Rutgers.

No. 11 Wake Forest vs. No. 15 Louisville: The second ACC clash of the day takes place in Louisville where the Cardinals (4-4) will host the Demon Deacons (4-3). Currently on a three-game losing streak, Louisville is struggling after losing its first conference game of the season last week at Duke by a score of 5-0. The Cardinals followed that up with a 2-0 non-conference loss on the road against Northwestern. As a result of its losing streak, Louisville dropped to No. 15 in the polls. Looking to get back to its winning ways and win its first ACC game of the season, the Cardinals will host a red-hot Demon Deacons team. Wake Forest moved up from No. 16 this week after upsetting Syracuse on the road 2-1 in overtime last weekend to extend its current win streak to three games. Wake Forest will now be looking to go to 3-0 in the ACC this season. After Friday's game, both will take the field again in Louisville on Sunday. The Cardinals will host James Madison, while Wake Forest will go up against Miami (Ohio).

Saturday, September 23rd

No. 6 Syracuse vs. No. 7 North Carolina: The second of two top ten matchups in the ACC this weekend takes place on Saturday when the Tar Heels (7-2) travel to New York to take on the Orange (8-1). After dropping its first ACC game this season, North Carolina bounced back last week and got its first conference win with a 2-1 overtime victory at home over Boston College. After dominating James Madison (3-0) and Davidson (10-0) this past week at home, the Tar Heels are now on a four-game win streak. After opening its ACC schedule on a high note, Syracuse lost its first game of the season last weekend when it lost 2-1 in overtime against conference foe Wake Forest. The Orange bounced back with a 4-0 win over Rutgers last Sunday, but their loss dropped Syracuse from No. 3 in the polls. While this is Syracuse's lone game this weekend, the Tar Heels will travel east to Albany and take on the Great Danes on Sunday.

Sunday, September 24th

No. 19 Iowa vs. No. 23 Rutgers: After facing Maryland on Friday, Iowa will travel north to take on the Scarlet Knights (5-3) on Sunday. Rutgers moved up from No. 23 this week in the polls after defeating Cornell 2-1 last week on the road. However, the Scarlet Knights followed that win up with a 4-0 loss at Syracuse last Sunday. Before hosting the Hawkeyes on Sunday, Rutgers will open Big Ten play at home on Friday against the Indiana Hoosiers.

No. 1 UConn vs. No. 5 Delaware: After hosting Albany on Friday, the Blue Hens are in for a second match in as many weekends against a top five team when the top-ranked Huskies (7-0) come to town on Sunday. Sitting at the top spot in the polls for a second straight week, UConn is the lone unbeaten ranked team left in college field hockey. Last weekend, the Huskies won a pair of games at home over Old Dominion (6-0) and BU (8-1) in dominant fashion to continue its undefeated start to the season. Before traveling to Delaware to face the Blue Hens, UConn will first head to Philadelphia and face the Temple Owls on Friday.

No. 17 Princeton vs. No. 24 Boston University: In a non-conference battle this Sunday, the Tigers (2-4) will travel to Boston to take on the Terriers (4-3). Princeton enters the match coming off a huge 2-1 non-conference win on the road over Maryland this week, but dropped a close 2-1 game at No. 2 Duke last weekend. As a result of its loss to Duke, Princeton fell from No. 15 in the polls this week. After starting the season 4-0, the Terriers have now lost three in a row entering Sunday's game. BU fell from No. 20 in the polls this week after its most recent loss, an 8-1 blowout at UConn last weekend. Both teams will have matches earlier in the weekend before facing off on Sunday. While Princeton will open its Ivy League schedule at Dartmouth on Saturday, the Terriers will open its Patriot League schedule at home against Lafayette on Saturday.

No. 13 James Madison vs. No. 15 Louisville: After playing host to the Demon Deacons on Friday, the Cardinals will welcome in the Dukes of James Madison (5-2) on Sunday. In its lone game last weekend, the Dukes were shut out 3-0 by UNC on the road. Before facing the Cardinals on Sunday, James Madison will look to snap its two-game losing streak when it faces Ball State in Louisville on Friday.

No. 3 Penn State vs. No. 9 Michigan: After hosting Northwestern on Friday, the Nittany Lions will host the Wolverines (5-2) on Sunday. In its lone game last weekend, the Wolverines opened up conference play with an easy 6-0 win over in-state rival Michigan State at home. Before arriving to Happy Valley on Sunday to face Penn State in a top 10 Big Ten clash, the Wolverines will travel to Columbus on Friday and face the Ohio State Buckeyes.

NCAA


---

Field Hockey Aiming for a Return to the Top

Terriers launch conference play tomorrow as they host Lafayette

By Jonathan Chang. Photos by Jim Pierce



The 2017 BU field hockey team has nine freshmen, nearly half the roster.

When the Boston University field hockey team fell to American 1-0 in last season's Patriot League championship game, the upset was devastating. Led by the league's 2017 Offensive Player of the Year Hester van der Laan (ENG'17) and Defensive Player of the Year Ellie Landsman (Questrom'17), the Terriers had dominated the league during the regular season and were coming off two consecutive conference championships and NCAA appearances. As they begin conference play tomorrow, the sting of that loss remains vivid.

"It's a new season. It's a different team," says Ally Hammel (CGS'17, Sargent'19), "but we all know. We all know that feeling, and we all don't want to ever feel that way again."

BU's failure to complete a coveted league three-peat was a disappointing ending to a great season (5-1 in conference play), but the team now feels ready to add a new chapter to the story. The Terriers, who host Lafayette tomorrow at New Balance Field, are aiming for an even more ambitious goal than regaining the conference title this year: making the NCAA Tournament Final Four and advancing to the national championship game.

"We talked about acting like champions," says Hammel, the 2017 Patriot League Preseason Defensive Player of the Year. "Every day, we go out and practice like champions because we know we want to be in that game."
BU field hockey player Ally Hammel, 2017 Patriot League Preseason Defensive Player of the Year, celebrates with a teammate during a game



Ally Hammel (CGS'17, Sargent'19) was voted the 2017 Patriot League Preseason Defensive Player of the Year.

The season is long, however, and the Terriers must first take a series of smaller steps to have a shot at a national title says team captain Grace Boston (CAS'18, Sargent'18).

"It's important to know that our end goal is to be in the national championship game, but…our main focus right now is making sure we get those Patriot League wins in the regular season to put us in a good spot to be hosting the championship and win it," she says.

Among the challenges the team faces: replacing an elite senior class that had five All-Conference Team players. There are nine freshmen on this season's lineup, nearly half of the 21-player roster. But head coach Sally Starr believes the team is not only determined, but also capable.

"We're a young team, but we feel we really have a lot of talent. Our goal and expectations are to just work hard and get better every practice, get better every game, and come November, to really compete for our conference championship," says Starr, who is entering her 37th season at the program helm. "When we recruit, we recruit not just to be the best team in New England. We really want to be a legitimate Elite Eight, Final Four type of team year in and year out, similar to our men's ice hockey program."

In early season play the freshmen have exceeded expectations. They've been responsible for 8 of the team's 13 goals, with Ailsa Connolly (CGS'19) and Miya Denison (CGS'19) leading the team with three goals and six points each.

Players attribute the freshmen's success to the team's chemistry. "Every player has different tactical skill levels, but we do well bringing out the best skill in each player and each other," Boston says. "Working each other's strengths and realizing that we need to utilize each other are what our team's really good at."
BU field hockey player Miya Denison plays during a game



Miya Denison (CGS'19) coleads the Terriers with three goals and six points this season.

Starr knows the importance of team culture and had worried that this season's major roster overhaul could damage the team's chemistry. She credits the veterans for bringing everyone together.

"That was definitely a big question mark in the summer and a focal point for us in the preseason: to create a positive team culture, where these guys know each other, love each other, will fight for each other on the field, compete hard in practice, and just really help each other so they can be the best they can be," she says. "I have to congratulate our upperclassmen, our captains, for creating that type of culture."

"From the freshmen up, people are voicing their opinion," says Boston, "which is a really great atmosphere for us to have because every person on our team has valuable information."

That communication will be crucial tomorrow as the team looks to end a three-game skid and begins conference play.

"We want to prove that we're still the best team in the Patriot League," Boston says.

The Boston University field hockey team begins conference play, against Lafayette College, tomorrow, Saturday, September 23, at 1 p.m., at New Balance Field, 286 Babcock St. Admission is free and open to the public.

BU Today


---

Somewhere In Time: a 1905 Vintage Field Hockey Game




EAST GRAND RAPIDS, Mich. - Women's field hockey, popular for many years in Europe, was brought to the United States in 1906, when Constance Applebee came to Massachusetts to attend Harvard University's summer school (women were not regularly admitted to Harvard until 1975) and introduced the sport to America.

Still widely-played at the high school and college level in the Eastern United States, women's field hockey is coming into its own in the rest of the country, with numerous college teams as well as two high school teams right here in West Michigan - one at East Grand Rapids, another at Forest Hills and a third developing in Holland at West Ottawa High School. 

Field hockey is a team sport similar to ice hockey, but played on a field of grass or turf. Eleven players, including a goalkeeper, attempt to move the ball into the opponent's goal using a stick to hit a hard, plastic ball. Contact between players is not allowed.

In Europe and other parts of the world, field hockey is played by both men and women, although increasingly it is considered a sport for women. In the United States, while there may be a few places where men's field hockey is played, it is primarily a sport for young women.

Men's field hockey was included in the 1908 and 1920 Olympics and, since 1928, has been regularly played in the Olympic Games. Women's field hockey was added in 1980.

Today, women's teams bear little resemblance to Applebee's first squad. Garbed in ankle-length skirts, crisply-ironed white or striped blouses, ties and lace-up black boots, young women in the early 1900's played with enthusiasm and with exertion seldom seen at the time. A history written by two of Applebee's players says, "This was an era in which it was barely acceptable to see ladies running, let alone brandishing weapons in pursuit of a little ball."

Not only was the clothing different in earlier days, so too was the equipment. Sticks were generally made of wood, whereas today composite materials are more often used.

Earlier players didn't use protective gear; young women today, who have certainly moved a long way from the long skirts and pristine blouses, now use shin pads, mouth guards and special shoes to provide extra grip. Goalkeepers wear leg pads, elbow pads, helmets and shoe blockers to protect their feet.

And appearing "ladylike" is never even considered. Young women of today are expected to be aggressive, focused and determined as they compete in sports. 

Today, more than 300 colleges and universities have field hockey teams. It has moved into the high school ranks, too.

The East Grand Rapids (EGR) team has been in existence for 15 years and has steadily attracted more players whose level of play has risen with each year that passes.

EGR coach Ingrid Fournier was herself a collegiate player and expects her team to continue to improve, strengthen and chalk up an impressive number of wins.

Colleges are increasingly looking at high school players to recruit for their teams. Several girls on the East Grand Rapids teams have received scholarship offers; in fact, co-captain and goalkeeper Susannah Deems has received three such offers (and counting). Senior forward Jessie Trube has verbally committed to Slippery Rock University in Pennsylvania.

In celebration of East's 15th year of offering field hockey as a sports option, the senior players will be hosting a vintage field hockey game between their squads, representing Bryn Mawr versus Harvard, the first two teams to field women's teams in the United States.

Wearing the long skirts, blouses and ties of days-gone-by, they will even be playing with antique sticks. USA Field Hockey has gone into its historical archives and have sent old-time field hockey sticks for use in the commemorative game.

For more information about the USA Field Hockey, visit usafieldhockey.com.

The vintage exhibition game will be held at Wealthy Field, 1961 Lake Drive, S.E., East Grand Rapids, at 5 p.m. on Sunday, October 22, and will include not only the game, but also concessions that might have been available in the early days of the sport. The price of admission will reflect the era — one dime required per person. Spectators are invited to bring a picnic and blanket and enjoy stepping back in time.

For more information about East's stellar team, visit www.egrfieldhockey.org/.

Content Courtesy Jane Whittington | Advance Newspapers
Contributing Sources: SIT Committee, Jody Deems-McCargar, Chairperson and photographer Jeff Pyper

East Grand Rapids (EGR) Field Hockey Program will be stepping back in time to present:

Bryn Mawr College vs. Harvard University Field Hockey

    1905 scrimmage
    Sunday, October 22, 2017 | 5:00 p.m. - 6:00 p.m.
    Wealthy Field at Wealthy Elementary School | 1961 Lake Drive SE, Grand Rapids, MI 49506

Description of Event:

Players of the EGR Field Hockey Teams invite you to bring a picnic blanket and witness a one of a kind historic sporting event, 112 years back in time. Players have researched the earliest collegiate field hockey players, as well as legend Constance M. K. Applebee, to recreate the game that is near and dear to their hearts: one of the first field hockey scrimmages of 1905 at Bryn Mawr College.

Spectators will witness an authentic 1905 recreation of this beautiful game complete with period player and referee costumes, press box, old fashioned concessions with roasting of peanuts and cracker jacks, announcers, 100 year old sticks and game ball, sousa/ragtime band and more. Bring your family for an hour of inspiration and leave with an appreciation of history and what it was like to play a game at a time in history when things were very different for female athletes.

Tickets & Passing the Top Hat:

    Tickets: .10 cents
    Souvenir Newspaper/Program: $5.00



1905 Bryn Mawr College Field Hockey Team



2017 EGR Field Hockey Team Recreation

USFHA media release