All the news for Tuesday 27 June 2017

Belgium strike late to beat Black Sticks



Photo: Planet Hockey

A penalty corner two minutes from fulltime has seen hosts Belgium take a 3-2 win over the Vantage Black Sticks Men in the first of two test matches.

Belgium ran out to a two goal advantage following field goals from Victor Wegnez in the ninth minute and Cedric Charlier midway through the third quarter.

The Black Sticks played a much stronger second half and clawed one back in the 45th minute when Sam Lane struck off a counter attack.

New Zealand equalised five minutes later from another counter with Stephen Jenness finding the back of the net.

With the game heading towards a draw, the hosts snatched a victory thanks to a pin-point penalty corner flick from Tom Boon in the 58th minute.

Head coach Darren Smith said despite the loss it was a solid performance from his side against Belgium, who are ranked fifth in the world.

"It was a decent performance from us today I thought, given we only arrived in Belgium two days ago," Smith said.

"Belgium are a classy side – they were able to hold a fair amount of possession and caused us some problems on both sides of the ball.

"I was pleased that we were able to respond after going down by two, and we certainly strung together some good hockey in patches."

The Vantage Black Sticks play Belgium again at 6:00am on Thursday morning (NZT) before heading to South Africa ahead of the World League Semi Final which starts on 8th July in Johannesburg.

VANTAGE BLACK STICKS 2: (Sam Lane, Stephen Jenness)
BELGIUM 3: (Victor Wegnez, Cedric Charlier, Tom Boon)
Halftime: Belgium 1-0

Hockey New Zealand Media release


---

Irish Masters win three out of four at Home Nations



Celebrations for the Irish Over-45s

​Ireland won three of the four Home Nations titles in which they were competing in their most successful competition ever, taking gold at Over-40s, Over-45s and Over-50s level in an excellently organised tournament at Three Rock Rovers.

Having beaten Scotland 1-0 on Saturday (full report below), the Irish Over 40s went on to beat Wales 3-0 on Sunday through an awesome Siobhan Collins hat-trick and, with three wins from three matches, retained their Home Nations title on home turf.

This was followed by the Irish Over-45s who impressed by beating England 2-1 in their final game on Sunday, also chalking up three wins from three, Anne Young and Kathryn Henderson with the goals.

The high scoring Irish Over-50s also won their title, beating Wales 6-1, with Cathy Walsh getting two goals, and Kathy Shaw, Roly Burke, Julie Doak and Ali Pigott on the scoresheet (report below).

Having drawn with England on the Saturday, they needed to await the result of the England v Scotland game before being sure of taking the title. England had to beat Scotland by four goals and, in the event, won 2-1, giving the Irish 50s a Home Nations title. Over the three days of the tournament, the Irish Over-50s team scored 13 goals and conceded just two.

The Irish Over-55s found the going tougher and narrowly lost out to a strong Scottish side 2-3, with Dympna Hill and Frances Keegan getting the Irish goals (report below). This was the first time Ireland have competed at Over 55s level in the Home Nations and the team improved over the course of the weekend.

England, Scotland and Australia played in an Over-60s group which was won by England.

This is the 10th year Ireland have competed in the women's masters home nations, in their first year they sent an Over-40s team to Swansea in 2007.

Four of the players on that team - Ali Pigott (the initiator of women's masters hockey in Ireland), Ash Schutte, Sinead Guilfoyle, and Maura O'Neill - played in the 2017 Home Nations tournament, and Nikki Cullen who played in Swansea is now managing the Irish Over 45s.



The Irish women's Masters teams following their excellent weekend at Grange Road

Extended reports

Saturday: Over-40s 1 Scotland 0

Coming off the back of a Trojan win on Friday v's England the 40s were eager to get another win under their belts. Up next was Scotland. The first half was a tense affair with neither side imposing themselves on the game. The Irish did win two short corners however they failed to convert and it remained 0-0 at half time.

The second half saw Ireland up their tempo and with some great passages of play create some scoring opportunities. In the 3rd quarter Norma Brady's decisive run down the wing and onto the base line set up Siobhan Collins who was eagerly waiting with a reverse stick deflection.

Ireland maintained more of the possession in the 4th quarter with further runs down the right from Marrisa O'Flynn and from Emma Glanville through the centre of defence.

Over-50s 6 Wales 1

Ireland 50s beat Wales 50s 6-1 today to give them a chance to take the title, depending on the England v Scotland score later in the day, with England needing a 4-0 win to take the title themselves.

Ireland scored their first goal early in the first quarter when Annie Lawlor carried the ball round the back and found Kathy Shaw who scored from a narrow angle.

Ireland extended their lead before the end of the 1st quarter when Cathy Walsh got on the end of a loose ball following a Julie Doak shot and Walsh lifted it over the keeper.

Ireland extended their lead just after half time when the keeper saved a Julie Doak strike and the rebound fell to Roly Burke who flicked it high into the top corner.

Ireland made it 4-0 in the 59th minute when Julie Doak latched on to a rebound from a penalty corner strike from Ali Pigott.

Wales refused to give up and with Ireland pressing Wales took good advantage of some gaps at the back and when the right wing swept into the circle she neatly squared the ball home from close range.

Ireland were really pressing forward to make England's job as hard as possible and they scored their fifth in the 66th minute when Julie Doak ran a tight ark round the back and found Ali Pigott who made no mistake from close in.

Ireland completed the scoring through Cathy Walsh in the final minute when another Julie Doak cross was touched on by Ali Pigott to Cathy who flashed it home to leave the final score 6-1. England later beat Scotland 2-1, meaning that Ireland are Home Nations Champions.

Over-55s 2 Scotland 3

The O-55's last game v Scotland was the first game on at Three Rock Rovers on Sunday morning. The Irish team was quite upbeat having watched the Scots play earlier in the tournament.

The plan to keep play away from past GB player Alison Ramsay by playing down the flanks worked well for the majority of the game with the Irish team managing a few attacks down the right through Pat Stewart and Margaret McKenna and should have opened the scoring when the ball was crossed to Karen Wilkins who met the ball well just to be denied by the Scottish keeper.

It was however the Scottish captain Lillian McNab who laid the perfect pass to a free Scottish forward to play the ball past the stranded Irish keeper.

The Irish team continued to play some good hockey and were rewarded with a goal from captain Dympna Hill after some excellent work by Deirdre Clear.



The Irish Over-55s team following the tournament

Ireland looked as if they were ready to push on and capitalise on some good form but again defensive corners let them down as after making the first save they were unable to clear the ball.

In the final quarter, the teams scored another goal apiece with Ireland's goal going to Frances Keegan. The final score of 3-2 to Scotland gave them second place in the tournament and Ireland had to settle for the wooden spoon.

Coach Gordon Watkins was pleased with the improvement over the three days and the team have to improve if they are to compete in the European tournament in Tilburg in August.

The Hook


---

Red Lions and Red Panthers past and present out in force




Members of the Belgium Red Lions and former members of the Red Panthers have been out to lend their support to both the team and the event at the Stade Fallon in Brussels over the past four days of FINTRO Hockey World League Semi-Final action.

International players Loick Luypaert and Arthur van Doren – the 2016 FIH Rising Star – witnessed the Belgium women's 1-0 win over New Zealand while a continuous presence around the ground has been former Red Panther's captain Charlotte de Vos, who has been combining a role as a guest presenter with a more informal role as cheerleader for the women's team.

For de Vos, who represented Belgium more than 200 times, hockey has been an integral part of her life for many years and, despite retiring from the international game after the 2014 World Cup, she has continued to be an ambassador for the sport and still plays at the highest club level in Belgium. She has also taken some of what she learnt from the game and combined it into her new life away from the international scene.

De Vos, like so many retiring players, initially struggled to find what her next steps would be. Leaving the all-encomapssing lifestyle of an elite athlete is a difficult transition and de Vos admits to missing the thrill of competition and the sense of togetherness and camaraderie that exists in team sports. "It is sometimes difficult for me to admit but, yes, I did hit an all-time low.

"When I stopped playing at that level, I had to search for something else to do because I knew my life would be changing dramatically," she explains. "One of the aspects I really liked when I was captain was to inspire the people within the team and I wanted to keep doing that."

Three years on and de Vos now does a lot of hockey coaching and mentoring but has also tapped into her creative side. "I am developing a range of gemstones called 'Lucky Rocks', and the idea is that you give a gemstone that has a meaning – to give confidence or will power.  So, for example, I gave some of my gemstones to the Red Lions before they played in Rio and they were wearing them tied to their shoelaces as they won the silver medal."

For the host nation's spectators and fans, the fourth day of the competition couldn't have gone any better. First, the national team beat New Zealand in an intense 1-0 match to go second in their pool, then members of both the men's and women's team were on hand to sign autographs and chat to fans.

De Vos is full of praise for the new look Belgium team. "I think the team will do very well in the coming years. They had a tough year in 2016 because they missed out on qualifying for the Rio Olympic Games but now they are physically strong and very talented. They also have a new coach and are playing some great hockey. I am very excited for the future of the team."

And she had these words of wisdom for young players coming into the game: "The most important thing for a young player is to enjoy it and have fun. The training is mentally and physically tired but if you are enjoying it, you can get through that. It is also an interesting part of the process to experience both the highs and the lows. You learn what your limits are and how you can push them even further."

Belgium's final pool B game is a crucial match against Spain. The result will determine who the Red Panthers meet in the quarter-finals.

FIH site


---

Five nations qualify for Odisha Hockey Men's World Cup 2018



Netherlands was one of five nations to qualify for the 2018 World Cup Photo: FIH/Getty

Following two weeks of top class action in London, five nations automatically qualified for the Odisha Hockey Men's World Cup Bhubaneswar 2018.

Be the first to get your hands on tickets by pre-registering for all the latest ticket news here.

Netherlands, Argentina, England, Malaysia and Canada finished as the top five teams at the first of two Hockey World League Semi-Finals, with five more teams qualifying from the second Semi-Final taking place in Johannesburg, South Africa from 9-23 July 2018.

So let's take a look at the qualifiers and their previous World Cup histories.

Netherlands
After thrashing the Olympic champions Argentina in the Men's Hero Hockey World League Semi-Final in London, Netherlands will arrive in Bhubaneswar next year confident of a good showing. Oranje are no strangers to World Cup success: they have won the title three times; been runners-up on a further three occasions and have two bronze medals. While they took silver, behind Australia, in 2014 in the Hague, their last win was back in 1998, so Max Caldas and his team will be determined to record a first victory this century. Caldas is a canny coach who led the Netherlands women to a World Cup gold in 2014. He has already seen his team sweep to a magnificent victory in the EuroHockey Finals in 2015 and the manner of their win over Argentina to qualify for the World Cup indicates that Max is finding his Midas touch again.

Argentina
Olympic champions in 2016 and bronze medallists at the 2014 World Cup, it has been a tremendous four years for 'Los Leones' and their charismatic coach Carlos Retegui. But Argentina's success on the international stage has only come about in recent years. Until 2014, Argentina's highest finishing place at a World Cup had been sixth, in 2002. Before and after that, they were usually to be found in the bottom half of the positions. But under world-class coach Retegui – who achieved the unique double of leading the men's and women's team to bronze at the 2014 World Cup – and with players such as Gonzalo Peillat, Lucas Vila and new sensation Maico Casella all hitting their prime, Argentina will be heading to Bhubaneswar with high hopes of bettering their 2014 performance when they took the world by storm with their free-flowing, exciting brand of hockey.




England
A second place finish in 1986 and fourth at the past two editions are England's best performances at a World Cup. But this is a side in transition and  Coach Bobby Crutchley is building a team that he believes can challenge for trophies. The first task for Crutchley's team was to qualify, which they achieved by finishing third in front of a home crowd at the Hero Hockey World League Semi-Final in London. This podium finish follows a first success at the Sultan Azlan Shah Cup in Malaysia since 1984. On that occasion it was Great Britain but the majority of those players will now go on to represent England in Bhubaneswar and will take the confidence of these successes with them.




Malaysia
Malaysia have made eight appearances in the World Cup, with their best performance to date coming way back in 1975. In the Hague in 2014, they finished in 12th place in their first appearance at the event since 2002. This is a new Malaysia however and, in Razie Rahim and Faizal Saari they have players of world class quality. Throughout the Hero Hockey World League Semi-Final in London, Malaysia grew into the competition: two of the highlights of their performance was their 5-1 win over China and an unexpected 3-2 win against higher-ranked India. For the team ranked 13th in the world, this is a true reflection of the ambitions of the Hockey World League – to allow developing nations to pursue and achieve their ambitions.




Canada
Canada booked their place at Bhubaneswar with a stunning reversal of form against World Cup hosts India. The Canada team (WR: 11) had lost 3-0 to the reigning Asian champions in the pool stages and were 2-1 down in the 5th/6th play-off. However, the team has a lot of experience among its members and they got back on level terms before nicking the game from the team ranked five places ahead of them in the FIH Hero World Rankings. For many of the Canadian team, the World Cup will be new territory. The 'Red Caribou' last qualified for the event in 2010, where they finished 11th and in their previous four appearances, their highest finish was eighth in 1998. But, in beating India at a major competition for the first time in nearly 20 years [1998 World Cup], the team has made beating higher-ranked opposition to qualify for major tournaments a newly acquired habit – they beat seventh-ranked New Zealand at the equivalent stages of the Hockey World League in 2015.




India qualified as hosts.



All photos FIH/Getty Images

FIH site


---

Pakistan's berth in World Cup 2018 almost certain

KARACHI: Pakistan beat China 3-1 to finish seventh in the Hockey World League Semi-final Round at London's Queen Elizabeth Olympic Park on Sunday, which made their qualification for the 2018 World Cup almost certain.

Pakistan had failed to qualify for the World Cup 2014 and Rio Olympics 2016. Pakistan will get direct qualification in the World Cup 2018 as India have automatic qualification being the hosts and Argentina are almost certain to be the champions of their continent.

As many as 16 teams will participate in the World Cup: five each from Hockey World League Semi-final Round (two rounds are being organised, one in England and the other in South Africa); five continental champions; and the hosts India.

Olympic champions Argentina are by far the strongest in the Pan American Cup, which will be held from August in the US. Therefore, Pakistan, despite their poor show, would qualify for the World Cup, a PHF official claimed.

Pakistan won only two matches and lost five by big margins. "We are not thinking of the other route to the World Cup right now, which is winning the Asia Cup," he added.

Pakistan cut it fine. It was goalless with just 10 minutes left. Tension was mounting among the Pakistanis in the ground, on the bench and in the stands.In the 51st minute, Ammad Shakeel Butt, perhaps the most impressive Pakistani player in this event, beautifully robbed a defender.

After a good run along the left flank, he slipped the ball to Dilber near the circle whose first touch found Umar Bhutta in an excellent position. Bhutta's angular shot hit the right corner of the goal.

A goal down, China put more players forward leaving gaps in the defence. Two more goals came in quick succession in the 56th minute. A sweeping counter starting from deep inside Pakistan's territory resulted in Bhutta making it 2-0 with a reverse flick.

Then an excellent reverse hit from the left was deflected into the cage by the diving Irfan Junior.China got a consolation goal with two minutes left on the clock.

A ball into the circle was well dispatched on the board by an unmarked Guo Xiaoping with a first time strike. The first half saw the two sides creating chances through open play as well as the PCs. The third quarter was also entertaining; an up and down stuff at quite a fast pace.

The News International


---

India not yet ready to challenge big boys

India finished sixth in the Hockey World League semi-final in London but there is lot of work to be done ahead of the 2018 World Cup in Bhubaneswar

Soumitra Bose



India's disappointing performance in the Hockey World League semi-final has shown that the team failed to execute their plans on a consistent basis.(Getty Images)

If the Hockey World League semi-final in London was a laboratory for testing India's bench strength, chief coach Roelant Oltmans will not be a very happy man. The sixth finish in the 10-team competition was the end result of unexpected defeats against Malaysia and Canada at the business end of the tournament that was won by European champions Netherlands on Sunday.

Most European nations are building towards the 2018 World Cup in Odisha. The Hockey World League finals in Bhubaneswar in December this year will be a dress rehearsal of sorts. By virtue of being hosts, India will figure in both tournaments, but can the team really make itself count?

A big test will come in the Asia Cup in Dhaka in October. By then Oltmans should be able to pick his 18 that must form a cohesive unit before the Hockey World League finals where eight top teams, including Olympic champions Argentina and England, will be seen in action.

Playing world events at home is certainly one good thing that has happened after Narinder Batra took over as international hockey federation (FIH) president in November last year. There has been no shortage of exposure trips and it's upon Oltmans now to find the right combination.

HOMEWORK

If the Hockey World League semi-final at the Lee Valley Hockey and Tennis Centre is any yardstick, India were disappointing, and as Oltmans said, the team has been handed some "homework" to do. The failure to execute plans, repeatedly discussed over the drawing board, video post-mortems and team huddles, has been the most worrying aspect.

Is the team not learning or is Oltmans running out of ideas with players with limited strengths? Oltmans remains one of the most respected coaches in the world. In an interview with HT, Matias Paredes, Rio Olympic gold winner and a veteran of 300 internationals for Argentina, said Dutchman Oltmans has played a big hand in making India "skilful and fit."

Among the Asian teams, Paredes said India were a "tough" unit and could challenge any team in the world. But against Malaysia and Canada, a profligate India blew away that reputation. After Sultan Azlan Shah earlier this year, Malaysia defeated India for the second time running and then Canada turned the tables here to win the fifth place and a World Cup berth.



India thrashed Pakistan 7-1 and 6-1 in the Hockey World League semi-final but they struggled against other nations. (Getty Images)

WASTEFUL INDIA

Oltmans admitted that statistics like ball possession, striking circle penetration and shots on goal have little meaning when you can't score goals. Against a tactical Malaysia in the quarterfinals, India scored twice and wasted at least four times over to lose (3-2) by a goal conceded in the 48th minute of the match.

Malaysia rode their defensive strategy very well and their quick counterattacks caught India's defence by surprise. The Canadians adopted a similar strategy, and once again India paid the price for conceding two field goals in four minutes. Conceding goals has been an Indian disease for long that Oltmans has not been able to address.

India scored 15 goals in the four group league games and conceded five. In their last three games, starting with the quarterfinal against Malaysia, India scored 10 and let in 7. Of the 10 scored, six came against Pakistan and in Oltmans own words, "scoring against Pakistan hardly matters."



India's loss to Canada in the Hockey World League semi-final resulted in them finishing in sixth spot. (Getty Images)

ATTACKING HOCKEY

Oltmans' gameplan is generally built around scoring goals. Among the 10 top scorers of the HWL 2017, there are three Indians – rookie drag-flicker Harmanpreet Singh and Ramandeep Singh (6 each) and Akashdeep Singh (5). If India scored 25 goals in seven matches in London, by conservative estimates, another 20 were wasted.

"It is unbelievable that we lost to Malaysia and Canada. When we can't be cool in the scoring area, you don't deserve to win. Our attitude was not at the required level. It looks like after beating Pakistan, the boys were not determined ...it's bull****. Beating Pakistan is not what we want to achieve," said Oltmans.

Oltmans is hopeful of a turnaround.

"Sometimes defeats help pinpoint problems better. We have the videos and we know that stats. Except the Holland match, all the stats are in our favour. We must keep faith in these boys. They have the quality to be among the world's best," he said.

India's next international assignment is in August before the "do-or-die" in Dhaka in October. Oltmans' India will be under the scanner for sure.

Hindustan Times


---

Veteran Kumar captures best goalkeeper award




KUALA LUMPUR: A surprised S. Kumar (pic) was pleased as punch after being named the best goalkeeper in the World Hockey League Semi-Finals in London.

The 37-year-old played a sterling role in helping Malaysia finish fourth, which assured the team a berth in the 2018 World Cup in India.

Kumar, so accustomed to winning awards at international meets, considers the latest accolade as "one of the best as I was up against some of the best goalkeepers in world hockey".

"I really didn't expect this award. It's a big honour and this has given me the incentive to stay on and continue to help the team.

"This was an important tournament and all of us came here focused and determined to do well.

"For me personally, it was an emotional journey to Europe after the 2015 incident," he recalled.

In 2015, Kumar was in Belgium with the team for the World Hockey League Semi-Finals when his second son passed away. The tournament was also the qualifier for the 2016 Rio Olympics.

Kumar had to fly back on the eve of the meet and took no further part in the tournament. Malaysia failed to make the Olympics.

"Now I want to concentrate on my game. I will stay for as long as I can to play at the top level. I'm not thinking of retiring yet," he said.

"Malaysia last qualified for the World Cup in 2014 (in The Hague, Holland) and last featured in the Olympics in 2000 (in Sydney, Australia). I want to help Malaysia make the 2020 Olympics in Japan.

We have some very important assignments coming up and we must make sure we're ready. I'm truly excited at making the World Cup and I'm looking forward to the coming year."

The Star of Malaysia


---

Don't get carried away

by S. Ramaguru



Excellent job: S. Kumar (left) posing with the World Hockey League Semi-Finals best goalkeeper award at the Lee Valley Hockey and Tennis Centre in London. Together with him is national coach Stephen van Huizen.

KUALA LUMPUR: The Malaysian men's hockey team produced one of their best showings ever in an international tournament in recent years – and that has raised hopes of better things to come.

But before the Malaysian Hockey Confederation (MHC) start jumping for joy after watching the team finish fourth in the recently-concluded World Hockey League Semi-Finals in London, perhaps it would be wise to take a step back and see what more needs to do to improve the team.

Let's not get carried away. The team are still plagued by the same old weaknesses – defensive errors, poor and misjudged passing at times, conceding unnecessary penalty corners, letting in soft goals, and a casual attitude whenever in the lead.

But at least this time, in London, the players have shown the kind of determination and spirit not seen in years.

Not only did the players put in greater efforts to rectify their mistakes, there was also better team work and understanding. Every player stepped up to the plate.

Though they lost the first two group matches – 5-2 to Argentina and 7-3 to England – as expected, coach Stephen van Huizen's men gave a good account of themselves.

Then came the turnaround – the 1-0 win over South Korea in their third group match. And they then beat China 5-1 to check into the quarter-finals.

It was in the last eight that they hit pay dirt – defeating India 3-2 to seal their World Cup berth.

This is the first time that Malaysia have achieved this feat in the World Hockey League.

Stephen was in no doubt about the turning point to their campaign.

"The South Korean game changed everything for us. That was also the game we had planned to win. So, everything went as planned. The best part is that in all our matches, the boys' performance-level was high and they worked really hard.

"They worked as a team and I believe we can further build on this," he said.

Frankly, the watershed moment for Malaysian hockey came after the 2015 World Hockey League Semi-Finals in Antwerp, Belgium. It was also the qualifiers for the Rio Olympics. Although Malaysia failed to qualify for the Olympics, it laid the foundations for the team's success in London.

Big changes were made to the team, with the most profound being the introduction of more youngsters in the training squad. The MHC also hired former national coach Terry Walsh as technical director and he was tasked with setting up a common structure for the game in Malaysia.

Those changes have paid off big time in London.

But where do we go from here?

Stephen, while admitting that the team needed to improve further, said that they would take it one step at a time as "we still have at least 18 months before the World Cup".

"I know what the target should be and which way to go, but I have to discuss them with MHC and draw up a training programme quickly," he said.

"The World Cup is not our only priority. Next year's Asian Games (in August), which offer an automatic berth to the 2020 Olympics, are also a priority. Then, there's the Common­wealth Games and the Asia Cup. We need to expose more players and ensure we have a big pool of quality players to choose from.

"There is a lot of work to be done and we need to get started."

The Star of Malaysia


---

Razie: We must play against better teams to improve

KUALA LUMPUR: Defender Mohd Razie Rahim reckons that the national hockey team need to play more matches against quality opponents "if we are to improve".

Razie, who top scored with five goals for Malaysia in the World Hockey League Semi-Finals in London, said that although the team had improved a lot in the past year, "our lack of international exposure" was evident in London.

"We may have finished fourth in London but, when we faced the bigger teams, there was something missing in our game.

"It is important that we learn for this and ensure we are able to match the stronger teams. That can only happen if we play against these teams regularly. I'm sure the coaches and officials will work on this aspect," said Razie, who was also satisfied with his performance in London.

"We played our guts out and we need to keep that spirit going. There are other battles waiting for us and I want us to also make the cut for the 2020 Tokyo Olympics. That is very important and we must hard for it.

"The (Jakarta) Asian Games next year will offer us that chance, so let's work towards it. The World Cup is some time away (December, 2018), so we still have the time to prepare for it."

Razie, 29, also called on the other seniors who played in London to stay on and help guide the juniors in the team.

The other seniors included skipper Mohd Shukri Mutalib, 31; S. Kumar, 37; Tengku Ahmad Tajuddin, 31; Nabil Fiqri Mohd Noor, 30; and Mohd Marhan Jalil, 27.

"Some are already approaching 30 while others are already in that bracket. But I do believe that we can go on. As long as we are able to train fully, there is no reason to quit just year," said Razie.

The team will now take a break and return in two weeks' time to prepare for the Asian Cup in Dhaka in October.

The Star of Malaysia


---

Oltmans & Co. have lot to answer

Harpreet Kaur Lamba

Consider these figures. Forty seven circle entries, 17 shots at goal, eight penalty corners and 54 per cent possession in the opponents' half.

These were India's match statistics against world no. 11 Canada in the 5th-place playoff in the World Hockey League Semi-Final in London on Sunday and yet they ended up losing. The scoreline was 2-3, with Canada pulling off a major upset and with it, earning a place in the 2018 World Cup in Bhubaneswar.

Twice in a week, India have lost to teams ranked below them and the manner of defeats has been baffling. Clueless on most occasions, no game plan or structure and extremely fragile when under pressure… this has been India's story — barring the two big-margin wins over Pakistan, who are undergoing their lowest phase owing to lack of international matches and internal politics — in the 10-nation tournament. They finished a lowly sixth behind Canada and Malaysia (ranked 14th).

If coach Roelant Oltmans was trying to finalise his core group and put in place a system of play for the Olympic cycle leading up to the 2020 Tokyo Games, he has some soul searching to do.

The HWL Semi-Final — a World Cup qualifier — has raised more questions than answers for the Dutchman.

On the day, Oltmans said the "attitude of his players was not at the required level," raising questions about their focus.

One could argue that India were under no pressure having already qualified for next year's showpiece event as the hosts, but their abject surrender to Canada and Malaysia underlined shortcomings and inability to perform when it matters.

Oltmans said on Sunday, "Canada had to win to qualify. We had already qualified. I think the attitude of the players was not at the required level. After beating Pakistan everyone thinks that is the only important game in the tournament. That is bull****, because Pakistan at this moment is not the team that you have to beat. You have to beat teams like Malaysia, Canada and England."

Oltmans knows that there are sterner tests ahead — India play the Asia Cup in October followed by the World League Final at home in December — but if the past week's results are to go by, these aren't the best of times in Indian hockey.

Former coach Jagbir Singh says India are unable to compete under pressure.

"It has a lot of to do with mental toughness. Whenever there is a deciding match, our players are unable to play well.

"We cannot take our places for granted just because we are privileged to get so many tournaments at home and do not need to qualify. Losses to Malaysia and Canada are unacceptable and the players and the management will have to share the blame and should be held accountable," says the former Olympian.

Jagbir also questioned the players' focus. "There is no dearth of talent in these boys, but are they focused? The trapping and basics are also sometimes erratic. Look at penalty corner conversions.

"We are world no. 6, and there is talk of finishing on podiums now. Was this a performance of a team wanting to win medals at a World Cup? A lot of questions have to be answered on an urgent basis. The implementation is too weak and the think-tank too needs to do a lot more."

The Asian Age


---

A tournament to forget

India coach Roelant Oltmans slams media for questioning team's disappointing run

Uthra Ganesan



Blowing hot and cold: The Indian strikers Akashdeep Singh, left, and Ramandeep Singh, were at best patchy in the HWL Semifinal in London. 

A few minutes after the Indian men lost to Canada to finish sixth at the Hockey World League Semifinals, coach Roelant Oltmans slammed the assembled media for questioning the team's disappointing run in the tournament.

"People in India and you media should understand. Every time these guys are losing, you are writing negative. Look at the process, and be sure that it is coming... Probably you will never understand what I am trying to say, and I don't care about it," he snapped.

It would be easy to blame the coach for losing his cool and trying to defend a below-par performance from the team, barring the two huge wins against an ordinary Pakistan. Purely in terms of result, it was a tournament to forget.

Not the best squad

Barring the Netherlands, all other teams it faced were ranked below and a semifinal spot was the least that was expected. It would be easy to say that it wasn't the best squad, but the players out there were not exactly greenhorns. Ironically, the newcomers in the side — Sumit and Harjeet Singh — had decent performances in the midfield.

The tournament itself was more of a testing ground for Oltmans. In terms of rewards, it held little importance for the side. The London event was a qualifier for both the HWL Finals later this year and the 2018 World Cup and India, as the host for both, is already qualified.

The others were fighting for a ticket to both. "Somewhere deep, far away, you know you have already qualified," Oltmans conceded after the loss to Malaysia. But he denied that the team was complacent.
Statistics show mixed picture

Statistics reveal a mixed picture.

There was no dearth of effort upfront, but only a fraction of that was capitalised on. The Indian forwards entered the opposition circle 177 times in the seven matches and had 95 shots on target. They could only score 25 goals through the tournament, seven of them through penalty corners and 13 against Pakistan alone. Oltmans would be right in claiming that India dominated attacks. Unfortunately, that alone doesn't help win matches.

The Indian attack of Ramandeep, Akashdeep, Mandeep and Sunil was patchy at best. Ramandeep may be vilified for his crucial miss in the dying seconds against Malaysia, but if anyone appeared intent on scoring, it was him. Mandeep, in contrast, looked completely out of sorts.

Areas of concern

There is no denying that there are areas of concern for Oltmans. Penalty corners, for one. India earned 25 and converted seven, a decent rate of 28%. But when you consider that eight of them came against Canada and the team still lost, it becomes different.

The police case involving Sardar Singh clearly affected him and he was nowhere in the game post the questioning. It was an off-field distraction, but it dragged the team down on the field. Seniors like Sardar, Sunil and Akashdeep need to be made aware of their responsibilities as leaders, something only Manpreet Singh managed to salvage.

True the uplifting presence of an injured P.R. Sreejesh was missing in the goal. Yes, Rupinderpal Singh and S.K. Uthappa had to leave abruptly before the tournament. Yes, V.R. Raghunath has been all but shunted out of the team.

But if a team for 2020 is the objective, their back-ups need to be blooded at the earliest. And going by the Indian show in London, there is a long way to go for them.

A statistical look at India's performance in the HWL Semifinal:


| | | | |
| --- | --- | --- | --- |
| Opponent | Shots on target | Circle entries | Penalty corners earned/converted |
| Scotland | 10 | 25 | 1/1 |
| Canada | 14 | 20 | 5/0 |
| Pakistan | 15 | 18 | 4/2 |
| Netherlands | 10 | 12 | 2/0 |
| Malaysia | 10 | 27 | 3/1 |
| Pakistan | 19 | 28 | 2/1 |
| Canada | 17 | 47 | 8/2 |

Penalty Corners conceded: 23
Total goals scored: 25

The Hindu


---

Are you done with experiments, coach? Asks former India hockey captain Viren Rasquinha

Rutvick Mehta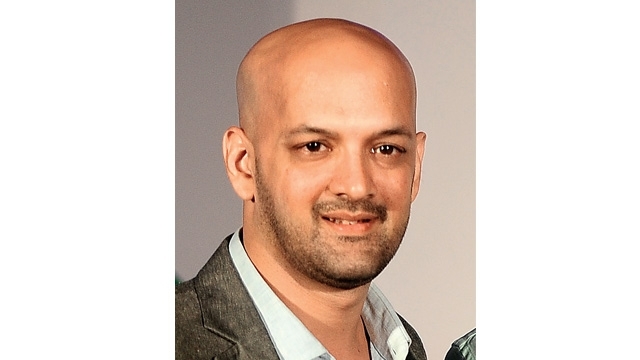 Viren Rasquinha

Oltmans' rotation policy might help him test players, but he needs to start delivering results soon

A transition phase in any sporting team is tricky for coaches. Trying to zero down the best personnel from a large group of players while keeping an eye on results can be a tough act to balance.

India hockey senior men's head coach Roelant Oltmans is dealing with this predicament.

Having identified a pool of players for the next Olympic cycle, Oltmans is trying to figure out his best combination from that. He mapped out three events to do that: Sultan Azlan Shah Cup, 3-Nations Invitational Tournament and Hockey World League (HWL) Semi-Final.

In all these three tourneys, India dished out below-par performances in most matches. The team finished sixth in the recently-concluded HWL Semi-Final, losing to lower-ranked Malaysia and Canada in key games.

Oltmans's experimentation theory means he might not be losing sleep over these results, more so considering India have automatically qualified for the HWL Final and 2018 World Cup (WC) due to their host status. However, even he would know that he and his boys will need to start delivering results sooner rather than later with the WC staring at their face next year.

"I'm fine with Oltmans saying experimentation. However, there should also be a clear timeline (specifying) of when this experimentation stops," said Viren Rasquinha, former India captain and member of the government-constituted Olympic Task Force.

"Because then there can't be any excuses. We can't go into a 2018 WC saying we're a younger teams compared to others," he added.

Rasquinha said he isn't happy with the quality of hockey showcased by India in the tournament, experimentation notwithstanding.

"The hockey we played was not impressive at all. If this is the bench strength, we have a long way to go. We beat teams that don't really matter and then we lost to Canada and Malaysia.

"If you see over the last two years, we're not able to win when it really matters. Every time a crunch pool match or knockout match comes and there's pressure, we haven't risen to the occasion. It was the same in this tournament," the Mumbaikar said.

After the loss against Canada, Oltmans felt the attitude of the players wasn't right.

"Canada had to win to qualify (for the WC). We had already qualified … there is a difference between playing a tournament that is do or die or not. And for us it is not do or die," the Dutchman added.

Rasquinha said such a thought-process negated the whole point of experimentation.

"That's not a valid excuse for me. Then what are we experimenting for? If players are not playing for everything, then why has he given the fringe players a chance? The young guys should be fighting for their places in the team," he said.

But despite some knives starting to come out against Oltmans, Rasquinha backed the Dutchman, asking the players to stand up and be counted.

"Oltmans has to clearly state when does this experimentation stop? And when will results be priority? What are his targets for the WC, or the 2020 Olympics?

"Having said that, he's the best person to be coaching the Indian team. For me, he's doing his best, Hockey India and Sports Authority of India are doing their best. Finally, the players have to deliver.

"Are the players standing up and taking responsibility? I'm not seeing that at the moment," he said.

India in HWL Semi-Final

beat Scotland 4-1
beat Canada 3-0
beat Pakistan 7-1
lost to The Netherlands 1-3
lost to Malaysia 2-3
beat Pakistan 6-1
Lost to Canada 2-3

DID YOU KNOW?

The Indian team had finished 4th in the previous edition of the Hockey World League Semi-Final in 2015

DNA


---

2017 US Junior Premier Outdoor League Champions of Spring




The 5th Annual Junior Premier Outdoor League (JPOL) came to a close on Sunday, June 4 and Junior Premier Hockey (JPH) would like to recognize and celebrate all of the victors and show their appreciation to all participants, umpires, supporters, volunteers and sponsors.

This year began a new site in Region 4 and thus they welcomed clubs from New York and Canada to the JPH family.

After several league dates of competitive field hockey, JPH can truly say that the benefits of participation and growing the game can be attested by many throughout the nation. The improvements in the quality of games from the first weekend in April to the various Championships is commendable and reflects the commitment of the players, parents, coaches, umpires, technical staff and many others. 

The continued success of this League would not be possible without the support of many who tirelessly give of their time and experience. Much appreciation to the club directors, coaches and their membership who join us each spring to make this league possible. Many thanks to the Umpire Managers (UM) and Technical Directors (TD), and their staff of dedicated Technical Officers (TO), Umpires and parent Judges. They all give so much time and talent to be part of this event and its continued successes. 

Special thanks to our JPH Directors, Lurah Hess – Technical Director, Dean Wenrich – Director of Umpiring and Kim Scott – AltiusRT Director, who contribute countless hours of dedication behind the scenes to help make JPOL the event it has become to date.




Recognition must also be given to the college and university coaches who took the time to be present. JPH hopes that all colleges were pleased with the level of competition and the organization of the event. Those in attendance that we were aware of represented the following establishments: American International College, Cazenovia College, Colgate University, College of William & Mary, DePauw University, Duke University, Duke University, Elmira College, Gwynedd Mercy University, Hartwick College, Houghton College, Indiana University, Lafayette College, Lock Haven University, LIU Brooklyn, Monmouth University, Rowan University, Rider University, Skidmore College, Saint Francis University, Saint John Fisher College, Saint Lawrence University, Stonehill College, SUNY New Paltz, Syracuse University, University of Iowa, University of Maine, University of Pennsylvania, Virginia Commonwealth University, William Smith College...and many others.

JPH sends  appreciation to the universities and private institutions for granting them access and use of their facilities year after year. They hope to continue developing great relationships with you all. Thank You!

JPH would like to give special recognition to World Camp USA & Sport EuroTour, Title Sponsor; Dita USA, Official Ball Supplier; and Harrow, Official Awards Sponsor. Thank you for your continued support and believing in this event!

To USA Field Hockey and Staff who worked closely with JPH throughout the season, they appreciate the continued support shown in working together for the good of the sport and your membership. JPH thanks you and looks forward to building and strengthening our relationship as a sanctioned event, that benefits the membership and at the same time helping to growing the sport by creating opportunities.  

JPH would now like to recognize and congratulate the 2017 Champions and Special Award recipients from each of the participating Regions for an outstanding performance.

U-14 CHAMPION

X-CALIBUR FHC

Harrow's Most Valuable Player
NATALI FOSTER, X- CALIBUR FHC

Harrow's Top Goal Scorer
CASEY ETTER, SOUTH JERSEY EDGE
EMMA ROSENSTEEL, CENTRAL PENN FH

U-16 CHAMPIONS

R4 – CNY
R5 – X-CALIBUR FHC
R6 – JERSEY INTENSITY
R7 – FREEDON HKY
R8 – SAINTS
R9/10 – WINDY CITY

Harrow's Most Valuable Players

R4 – AMANDA SPAK, CNY
R5 – KELSEY REZNICK, X-CALIBUR FHC
R6 – SHANNON TRINGOLA, JERSEY INTENSITY
R7 – EMMA NESBITT, FREEDOM HKY
R8 – IRELAND MILLER, SAINTS
R9/10 – ADDIE SIDLES, WINDY CITY

Harrow's Top Goal Scorers
R4 – ANNA CASTALDO, CNY
R5 – CAROLINE SWEENEY, MYSTX FHC
R6 – KRISTEN ROETHEL, LASTING LEGACY
R7 – JORDAN BROOKS, FREEDOM HKY
R8 – EVELYN MURRAY, SAINTS
R9/10 – JULIA HENDER, WINDY CITY

U-19 CHAMPIONS

R4 – WHY WHALERS
R5 – MYSTX FHC
R6 – NEW HEIGHTS FHC
R7 – GOTTALOVEIT-ORANJE
R8 – SAINTS
R9/10 – PINNACLE FH

Harrow's Most Valuable Players
R4 – KAYLA BLAS, WNY WHALERS
R5 – JILL BOLTON, MYSTX FHC
R6 – ELIZABETH CIMILLUCA, NEW HEIGHTS
R7 – PEYTON BECKER, GOTTALOVEIT-ORANJE
R8 – ASHLEYN ROGERS, SAINTS
R9/10 – ANYA NAYAK, PINNACLE FHC

Harrow's Top Goal Scorers
R4 – GIANNA PALMA – WNY WHALERS
R4 - SHANNON QUINLAN, WHY WHALERS
R5 – MACKENZIE ALLESSIE, ALLEY CATS
R6 – KAITLYN FLEMMING, SOUTH JERSEY EDGE
R7 – ALIA MARCHALL, GOTTALOVEIT-ORANJE
R8 – LIZZIE HAMLETT, HIGH VOLTAGE FH
R8 – PEYTON TOLLAKSEN, SAINTS
R9/10 – LENA ANSARI, WINDY CITY

On behalf of Junior Premier Hockey and its Directors, Rachael Bloemker and Nigel Traverso, we say many thanks to all for your hard work, dedication, commitment, support and cooperation in making this Junior Premier Hockey event a continued success. We wish you all much success the rest of the year and look forward to your continued support and participation in 2018.

If your Region is not represented and your Club would like to be part of any of the Junior Premier Hockey events, please contact us at your earliest.

For all results, final ranking and other information, please log on to our web site at www.juniorpremierhockey.com




Congratulations to the 2017 JPOL Champions!

Content Courtesy of JPOL

USFHA media release


---

Zululand hockey league ends

The last league fixtures were completed at the weekend

Richard Springorum



The Empangeni ladies hockey side coached by Phakamani Mthethwa won the league. Posed in the photo with the successful team is Zululand hockey chairman Anthony Meij PHOTO: Orrin Singh

THE Richards Bay men's and Empangeni women's teams were crowned kings and queens of the astroturf when both sides topped the Zululand Hockey League table for the 2017 season.

The last league fixtures were completed at the weekend.

Zululand had a great season, with a number of players making respective KZN Country Districts sides that will compete at various SA Country Districts tournaments later this year.

University of Zululand's Mari-Lee Visser will captain the ladies KZNCD A side, with Mavericks' Clarke Bishop captaining the men's KZNCD A team and Kadenza's Darrell van der Merwe the vice captain.

A ton of goals were scored during the season in highly competitive games.

Empangeni's Laurisa Badenhorst ended the season as the top women's goal scorer with 18 goals, with Mavericks' Cade Leaity taking the men's honours with 9 goals.

Top ladies goal scorers

Laurisa Badenhorst (Empangeni) 18
Thando Zondi (Empangeni) 9
Michelle Emery (Kadenza) 9
Chantelle Marinus (Kadenza) 8
Nicolene Oosthuizen (Kadenza) 8
Megan Campbell (Richards Bay) 8

Top men goal scorers

Cade Leaity (Mavericks) 9
Anthony Meij (Empangeni) 8
Neville van den Berg (Kadenza) 8
Clarke Bishop (Mavericks) 7
Dane Antill (Richards Bay) 5
Ashley Botes (Kadenza) 5

Zululand Observer