All the news for Wednesday 15 March 2017

France maintain winning run ahead of quarter-finals in Belfast

Ireland and France top pools as quarter-final line-up is revealed at men's Hockey World League Round 2 event in Northern Ireland



Action from France's 1-0 Pool B victory over Wales at on Tuesday (Credit: PressEye)

The pool phase of the men's Hockey World League Round 2 event in Belfast came to a close on Tuesday (14 March), with Ireland and France topping the tables ahead of the quarter-final phase of the competition.

Ireland (FIH Hero World Ranking: 10) finished top of Pool A thanks to a narrow 1-0 win over Italy (WR: 35), with Matthew Nelson's 25th minute field goal proving decisive as the Italians made life difficult for the Green Machine. The first place finish means that Ireland will face a quarter-final meeting against Poland (WR: 19), the team that finished fourth in Pool B.

Ireland topped Pool A ahead of second placed Austria (WR: 21) – 2-1 winners against Ukraine (WR: 24) thanks partly to a double strike from goal-machine Michael Körper – with Italy finishing in third place and Ukraine in fourth. Austria will now face Scotland, the third ranked team in Pool B, for a place in the competition semi-finals.

France (WR: 17) made it three wins from three Pool B matches by overcoming a strong challenge from Wales (WR: 34) before emerging 1-0 victors, with Blaise Rogeau scoring the only goal of the game in the ninth minute. France's quarter-final opponents will be Ukraine, who will need to find some form if they are to overcome an opponent that has hit some cracking form in Belfast.

Wales finished Pool B in second place, meaning that they now face a cross-over quarter-final contest against Pool A's third ranked team Italy. Both teams have lost only once so far in this competition so it promises to be a hard match to predict.

The quarter-finals will take place on Thursday 16 March, with France versus Ukraine kicking off the action at 10:00 GMT before Wales take on Italy at 12:15. Austria and Scotland take to the field at 14:30 with Ireland playing Poland at 16:45.

Like all the Round 2 events, the competition in Belfast will witness a clash between teams that came through the first phase of the competition against sides that were automatically given a bye through to Round 2 due to their higher placement in the FIH Hero World Rankings. The highest ranked teams will enter the World League at the Semi-Final stage of the Hockey World League which will take place in this summer.

The top two finishers from the men's Round 2 events in Dhaka, Belfast (11-19 Mar 2017) and Tacarigua, (25 Mar-2 Apr 2017) are certain to qualify for the Hockey World League Semi-Finals, being joined in the World Cup qualifier phase by the two highest ranked of the third placed finishers from those three events. 

You can keep track of the tournament in Belfast on the official competition pages by clicking here and on FIH's social media channels using the #HWL2017 hashtag.

FIH site


---

Green Machine Top Pool A With Win Over Italy




Eugene Magee stamped down a marker of intent in the opening minutes of the fixtures as he fired two passes into the circle, both just missing his awaiting team mates. Magee then linked up with Shane O'Donoghue to bulldoze through the middle but his reverse shot was over the bar. Jamie Wright anad Matthew Nelson were next to expose the Italian defence as they darted down the left wing with ease, the pace of the Green Machine seemed to catch out the Italians more than once. David Harte was called into action in the 12th minute with 3 Italian PC's but the two-time world goalie of the year couldn't be beaten.

The Irish chances kept coming and Conor Harte saw his PC drag saved early in the second quarter. Thomas Keenan saved the Italians blushes when McKee beat Enrico Francesconi in goal but the retreating defender made a fine stick save to keep the score at 1-0. Harte and Matthew Bell, winning his 50th cap today, continued to puncture the Italian line with their driving runs into their opponents half. The Italian defence was eventually broken in the 25th minute when Ronan Gormley broke into the circle and set Matthew Nelson up for a tap-in in front of goal. McKee, Harte and Paul Gleghorne all saw their shots and deflections go either high or wide as the Green Machine tried to add to their tally.

The second half started as the first had ended with Shane O'Donoghue drawing a fine save from his PC drag flick. Gleghorne was on hand with his pin-point passes but O'Donoghue had the ball pipped from under him as he readied himself for the reverse shot. McKee was causing havoc in the Italian defence and again dummied Francesconi, leaving the goal exposed but Keenan and Julien Dallons were on hand to save and clear the shot.

The Italians upped the ante in the final quarter and pushed hard for an equaliser. Both Julian and Juan Montone were forcing some chances but in truth the Irish circle was rarely infiltrated nor the Irish defence particularly troubled. Ireland ran out deserved winners while Italy owe much to Keenan and Francesconi for keeping the score at 1-0.

Ireland 1 (Nelson)
Italy 0

Line Up: D Harte, J Bell (Captain), M Bell, Gormley, Nelson, Magee, O'Donoghue, McKee, Gleghorne, C Harte, Wright

Subs: Carr, Walker, Cargo, Glassey, Murray, Duncan, Cole



Credit: PressEye
 
Just two minutes into the tie Alan Forsyth got the scoreboard ticking for Scotland thanks to a superb cross-field pass by Duncan Riddell. But Poland slowly settled into the game and began to build the phases from the back, continuously led by Pawel Bratkowski. David Forrester was called on to make a save towards the end of the first quarter as Mateusz Hulboj and Michal Raciniewski turned on the burners to break into the circle. Forrester was again forced into a good save as Patryk Bulka fired a reverse shot from close range. Wei Adams was running riot for Scotland anytime he got the ball and set up several opportunities for his team mates.

Dominik Kotulski equalised for Poland 3 minutes into the second half as confusion reigned in the Scottish defence and Kotulksi's ball trickled over the line. Poland began to dominate but the final pass proved elusive for them and the Scottish defence were alert to sweep up any real danger. Scotland upped their intensity in the final quarter but they were matched blow for blow by Poland who looked the more threatening as the clock wound down. Scotland struggled to create real chances despite Adams' best efforts as Poland had 11 players in the circle more often than not when on defensive duty. The action continued to be end to end and Hulboj saw his reverse strike ping off the crossbar. Scotland were quick off the mark with the ball out and Forsyth charged into the circle for his second goal, his shot clipped off Rafal Banaszak in the Polish goal who was perhaps unlucky not to save the shot. Poland couldn't force a goal from their final PC and Scotland escaped with the victory.

Scotland 2 (Forsyth x2)
Poland 1 (Kotulski)



Credit: PressEye

From the starting whistle, Viktor Lockwood and Tom Genestet were testing the Welsh defence, running straight at them and instigating several early attacks. Jonathan Gooch and Lewis Prosser were trying to build chances from the back for Wales but France were relentless and rarely granted the Welsh entrance into their circle. Blaise Rogeau took his goal exceptionally well as David Kettle's save hung mid-air, Rogeau jumped and swung on the reverse to leave Kettle with no chance. Kettle was again called into action as he made an initial save before scrambling back across goal to make a stick save from another French shot. Rupert Shipperley proved a creative spark in the Welsh side and began to cause the French defence a bit of trouble but there were few real chances for Wales in the first half. 

Wales looked a different team when they came out for the second half and enjoyed the majority of possession as France appeared happy to sit back and catch Wales with their pacey counter attack. Charles Masson had the chance of the half to put the game to bed as he appeared clear on goal but elected to pass instead and the Welsh defence cleared their lines. Daniel Kyriakides set up Luke Hawker in the circle but Hawker slipped at the vital moment and the French poached the ball. Owain Dolan-Gray was a potent threat for Wales all over the pitch as he put the French under pressure and then drove the Welsh forward. Wales took off their GK for a kicking back as they pushed hard for an equaliser with Shipperley and Dale Hutchinson lined up several chances but the goal simply would not come for Wales, an unlucky result for a valiant performance but credit to the French who took their early chance and defended with discipline.

France 1 (Rogeau)
Wales 0



Credit: PressEye

Leon Thornblom was the first to test the Ukrainian defence with a blistering run into the circle which was followed up with shots by Julius Heimanns and Florian Steyrer but the Ukrainian defence didn't falter. Robert Bele scored Austria's first as he was quickest to the rebounded ball from Perepelytsya's initial save. 3 minutes later and Ukraine evened the score line with a crash ball in that got a final deflection from Vitalii Kalinchuk. A yellow card for Yasinskyi proved the undoing of Ukraine as a flurry of goals reigned in the space of 6 minutes.

Ukraine held firm for the third quarter despite constant Austria attacks from both Robert and Alexander Bele. Mykhailo Yasinskyi appeared all over the pitch making numerous imperative tackles while Perepelytsya made a phenomenal double save from two Alexander Bele strikes that look destined for the back of the goal. The game took a bit of a turn in the final quarter and fouls were coming in thick and fast. Patrick Stanzl received a red card for bad language following several tackles and half-altercations between players but Ukraine couldn't take advantage of their man advantage and the game finished 4-2.

Austria 4 (R Bele, Korper x2, Thornblom)
Ukraine 2 (Kalinchuk, Kovalenko)

Irish Hockey Association media release


---

Scotland beat Poland in third match of World League 2



Alan Forsyth scores Scotland's goal. Photo by Duncan Gray

Scotland defeated Poland 2-1 in their final pool match of men's World League 2 in Belfast -  the winner coming through a moment of magic by Alan Forsyth. The result means the Scots finished third in the pool on four points and enter the quarter finals in third spot on Thursday.

Scotland got off to a great start, scoring in the second minute of the match. The ball was won on the left, switched to the right, and played into the circle by Duncan Riddell to find Alan Forsyth who turned the goalkeeper to score. 1-0.

A good save by David Forrester in the Scotland goal kept the Poles at bay, as they began to play their way into the game following Scotland's electric opening.

Scotland nearly scored a second goal when a penalty corner resulted in a goalmouth scramble, but a free out was eventually awarded to Poland to release the pressure.

Forrester was called into action early in the second quarter when he made a good save for from a close range reverse strike by Patryk Bulka.

Scotland then went pressing for a second goal and Ben Cosgrove was unlucky not to score it - his eventual shot went up and over following a great run by Wei Adams.

Then a penalty corner for Poland was well dealt with by the Scottish defence who charged it down to keep the score 1-0.

Half time brought in the Blue Sticks with a good 1-0 lead in a close tie of exciting end-to-end action.

It was early in the second half that Poland found an equaliser. A mix up in Scottish defence saw the ball trickle in with Dominic Kotulski getting the final touch to make it 1-1.

The Poles took control of the match and piled on the pressure but the final pass proved elusive against a Scottish defence always alert to clear.

After a series of penalty corners, and relentless Polish pressure, it was Scotland's Alan Forsyth who proved to be the difference. Forsyth took the ball from the half way line, beat a succession of Polish defenders, and sunk his shot into the back of the net to make it 2-1.

Poland didn't have much time to find another equaliser but they came close through a penalty corner in the final moments, only to be denied by the leg guards of Forrester before the follow up shot went wide. The Scots held on for the victory, their first of the tournament so far, and await their opponents from Pool A in the quarter finals on Thursday.

Scotland men's Head Coach Derek Forsyth said, "It was an ugly win. It's a game we'll learn from but we'll need to raise our standards up to where they were in our previous games if we want to progress in the tournament. In the end we won the match without playing as well as we know we can, so that's pleasing, but we'll look to improve on this performance."

Scottish Hockey Union media release


---

Canadian women to play three test matches in West Vancouver next week

Shaheed Devji



Canada's Brienne Stairs carries the ball in a match vs Chile at the 2015 Pan American Games in Toronto. Canada won 1-0 (By Yan Huckendubler)

Canada's women's field hockey team will be back playing competitive hockey next week as it hosts pre-World League 2 matches against Chile and India in West Vancouver.

The Canadian women will train Monday and Tuesday, March 20th and 21st at Rutledge Field, before playing in three games that week.

The schedule for the test matches is as follows:

    Wednesday, March 22 vs Chile – 4:45pm, Rutledge Field
    Friday, March 24 vs Chile – 4:45pm, Rutledge Field
    Sunday, March 26 vs India – 3:00pm, Rutledge Field

Chile and India will also face each other on Saturday, March 25 at 5:00pm at Rutledge Field.

All matches are free and open to the public. Please note, there is limited seating for the pre-tournament matches.

The Chileans are ranked 19th in the world, one spot behind the 18th ranked Canadians, while India is ranked 12th and is coming off competing at the 2016 Olympic Games in Brazil.

After their test matches, Canada and Chile will meet in the second pool-stage match of World League Round 2 on April 2, 2017 at 4:30pm at Rutledge Field in West Vancouver, British Columbia.

World League Round 2 is part of Canada's journey to qualify for the 2018 Hockey World Cup in London, England. The top two finishers in West Vancouver will move on to the World League Semi-final later this year, where spots for the 2018 World Cup will be awarded.

Field Hockey Canada media release


---

Hockeyroos reveal new squad & Hawkes Bay team

Holly MacNeil




Perth, Western Australia – Hockey Australia has today announced four new members to the 2017 Hockeyroos Squad, in addition to the touring team who will contest the Hawkes Bay Cup in Hastings, New Zealand this April.

After a week-long super camp held at the AIS in Canberra which was attended by 42 athletes, Kristina Bates (VIC), Jacqui Day (QLD), Ashlea Fey (QLD) and Georgia Wilson (WA) were selected into the Australian national squad. The new recruits take the Hockeyroos numbers up to 27, adding new range and experience to the number 4 world ranked team.

Hockeyroos head coach Paul Gaudoin said: "The camp was an excellent opportunity for us to look at both our national squad and the development squad as we looked to select an additional four new players to the senior squad for 2017.

"In the end, Jacqui, Ashlea, Kristina and Georgia proved that they had both the ability and the determination to add depth to the current Hockeyroos roster.

"Along with their impressive performance at the camp, Jacqui and Ashlea both shone at the Trans-Tasman Trophy and International Festival of Hockey in November last year, with Kristina outstanding at the Junior World Cup in December, and Georgia consistently performing in the lead up to the Junior World Cup before being ruled out due to injury."

In addition, the touring team for the Hockeyroos tour to the Hawkes Bay Cup in Auckland, New Zealand has also been selected, with 18 Hockeyroos set to make the journey across the ditch to contest the cup.

New recruit Kristina Bates (VIC) who has just been selected to the national squad will make her international Hockeyroos debut at Hawkes Bay, having shown her ability at the recent super camp and the 2016 Junior World Cup.

Of the Hawkes Bay team, Gaudoin said: "We made the selection for Hawkes Bay with the purpose of giving some of our newer squad members the opportunity to gain experience at an international level.

"Some of our more senior players including Georgie Morgan, Brooke Peris and Kathryn Slattery have not been selected on this occasion, both to rest them for the upcoming year, and to allow a younger side that opportunity to experience and do well at an international meet.

"We hope that seeing such a young side in action at Hawkes Bay will help us in make the crucial team selection for the World League semi-finals, which is a qualifier for the World Cup in 2018."

The Hockeyroos will depart for New Zealand at the end of March.

New Hockeyroos Squad Members
Kristina Bates (Port Melbourne, VIC)
Jacqui Day (Mountain Creek, QLD)
Ashlea Fey (Sunshine Coast, QLD)
Georgia Wilson (Mahogany Creek, WA)

Hockeyroos Hawkes Bay Squad
Athlete (Hometown, State)
Kristina Bates (Port Melbourne, VIC)
Laura Barden (Kew, VIC)
Jocelyn Bartram (Albury, NSW)
Edwina Bone (Orange, NSW) *plays for ACT
Jane Claxton (Adelaide, SA)
Kirstin Dwyer (Mackay, QLD)
Ashlea Fey (Sunshine Coast, QLD)
Kate Hanna (Constitution Hill, NSW)
Jordyn Holzberger (Ipswich, QLD)
Stephanie Kershaw (Townsville, QLD)
Gabi Nance (Kingscliff, NSW) *Plays for SA
Georgia Nanscawen (Melbourne, VIC)
Kaitlin Nobbs (Newington, NSW)
Madi Ratcliffe (Warnambool, VIC)
Emily Smith (Crookwell, NSW)
Renee Taylor (Everton Park, QLD)
Ashlee Wells (Morwell, VIC)
Mariah Williams (Parkes, NSW)

Hockey Australia media release


---

Teams named for USA tests, Hawke's Bay Cup



Photo: Planet Hockey

Vantage Black Sticks Women's head coach Mark Hager has named two teams for this month's series against USA and the Vantage Festival of Hockey.

A group of 17 will travel to Rangiora for games against USA on 25 and 26 March, before Natasha Fitzsimons and Rachel McCann join a full team of 18 for the Festival in Hastings from 31 March – 9 April.

Both teams are highlighted by plenty of young talent and led by a core of experience through the likes of Stacey Michelsen (221 tests), Olivia Merry (148), Rose Keddell (144) and Liz Thompson (130).

It will be an exciting return for Midlands defender/midfielder Shiloh Gloyn, who sees her first international action since suffering a torn ACL last year.

Coach Hager said it's a timely follow on for the squad after some lessons taken away from the recent series against Argentina in Buenos Aires.

"We're still broadening our squad as we track towards some important selections for the FIH World League Semi Final in June, which is crucial as it doubles as a chance to qualify for the 2018 World Cup," Hager said.

"We need to start converting our opportunities which was highlighted from the recent Argentina series as a priority work on, so we have made some changes to our forward line and playing structures in an effort to complete the good work we have been doing in the attacking third of the field.

"Both series are great opportunities to identify players that will provide us with the best combinations as we move forward over the next few months."

CLICK HERE for more information or to buy tickets for the Vantage Black Sticks vs USA in Rangiora

CLICK HERE for more information or to buy tickets for the Vantage Festival of Hockey

Vantage Black Sticks Women's Team
USA Tests – 25 and 26 March, Rangiora

| | | | | | |
| --- | --- | --- | --- | --- | --- |
| SHIRT # | PLAYER NAME | NHL TEAM | POSITION | AGE | CAPS |
| 28 | Shiloh GLOYN | Midlands | Defender/Midfielder | 27 | 29 |
| 3 | Erin GOAD | North Harbour | Defender/Midfielder | 23 | 15 |
| 2 | Sam HARRISON | Auckland | Midfielder/Striker | 25 | 100 |
| 26 | Pippa HAYWARD | Canterbury | Midfielder | 26 | 120 |
| 19 | Tessa JOPP | Southern | Midfielder/Defender | 20 | 4 |
| 24 | Rose KEDDELL | Midlands | Defender/Midfielder | 22 | 144 |
| 4 | Olivia MERRY | Canterbury | Striker | 24 | 148 |
| 31 | Stacey MICHELSEN | Northland | Midfielder/Defender | 25 | 221 |
| 9 | Brooke NEAL | Northland | Defender | 24 | 100 |
| 15 | Grace O'HANLON | TBC | Goalkeeper | 24 | 3 |
| 18 | Kirsten PEARCE | North Harbour | Striker | 25 | 68 |
| 6 | Amy ROBINSON | Midlands | Striker | 20 | 9 |
| 8 | Sally RUTHERFORD | Midlands | Goalkeeper | 35 | 129 |
| 25 | Kelsey SMITH | Capital | Midfielder/Striker | 22 | 36 |
| 29 | Jenny STOREY | Canterbury | Defender | 21 | 29 |
| 22 | Kim TANNER | Midlands | Defender | 24 | 7 |
| 16 | Liz THOMPSON | Auckland | Defender | 22 | 130 |
 Vantage Black Sticks Women's Team
Hawke's Bay Cup – 31 March – 9 April

| | | | | | |
| --- | --- | --- | --- | --- | --- |
| SHIRT # | PLAYER NAME | NHL TEAM | POSITION | AGE | CAPS |
| 20 | Natasha FITZSIMONS | Midlands | Defender | 28 | 64 |
| 28 | Shiloh GLOYN | Midlands | Defender/Midfielder | 27 | 29 |
| 3 | Erin GOAD | North Harbour | Defender/Midfielder | 23 | 15 |
| 2 | Sam HARRISON | Auckland | Midfielder/Striker | 25 | 100 |
| 26 | Pippa HAYWARD | Canterbury | Midfielder | 26 | 120 |
| 19 | Tessa JOPP | Southern | Midfielder/Defender | 20 | 4 |
| 24 | Rose KEDDELL | Midlands | Defender/Midfielder | 22 | 144 |
| 11 | Rachel McCANN | Canterbury | Midfielder | 23 | 44 |
| 4 | Olivia MERRY | Canterbury | Striker | 24 | 148 |
| 31 | Stacey MICHELSEN | Northland | Midfielder/Defender | 25 | 221 |
| 9 | Brooke NEAL | Northland | Defender | 24 | 100 |
| 15 | Grace O'HANLON | TBC | Goalkeeper | 24 | 3 |
| 18 | Kirsten PEARCE | North Harbour | Striker | 25 | 68 |
| 6 | Amy ROBINSON | Midlands | Striker | 20 | 9 |
| 8 | Sally RUTHERFORD | Midlands | Goalkeeper | 35 | 129 |
| 25 | Kelsey SMITH | Capital | Midfielder/Striker | 22 | 36 |
| 22 | Kim TANNER | Midlands | Defender | 24 | 7 |
| 16 | Liz THOMPSON | Auckland | Defender | 22 | 130 |

Hockey New Zealand Media release


---

Black Sticks coach Mark Hager names two squads for busy international window



Olivia Merry has been named in the Black Sticks for tests against the US next weekend, and for the Festival of Hockey next month. PHOTOSPORT

Black Sticks coach Mark Hager has named two squads ahead of next weekend's series against the USA and next month's Festival of Hockey.

A group of 17 will travel to Rangiora for tests against the USA next Saturday and Sunday, before Canterbury's Jenny Storey drops out and Natasha Fitzsimons and Rachel McCann join the squad for the festival in Hastings.

The two tests in Rangiora will be played on the sparkling new $2 million Waimakariri Hockey Turf, and will be the first time a New Zealand senior international team of any sport has played in North Canterbury.



Shiloh Gloyn will return to international duty for the first time since rupturing her ACL last year. WARWICK SMITH/FAIRFAX NZ

The matches will be valuable in terms of preparation for the festival in Hastings, which includes Australia, Japan and the United States.

Both squads are highlighted by a stack of young talent, while there is also a core of experience through players such as Stacey Michelsen (221 tests), Olivia Merry (148), Rose Keddell (144) and Liz Thompson (130).

Midlands defender/midfielder Shiloh Gloyn returns to the international mix for the first time since suffering a torn ACL last year.

Hager said the coming internationals are a timely follow on for the squad after some lessons taken away from the recent series against Argentina in Buenos Aires.

"We're still broadening our squad as we track towards some important selections for the World League semifinal in June, which is crucial as it doubles as a chance to qualify for the 2018 World Cup," Hager said.

"We need to start converting our opportunities, which was highlighted from the recent Argentina series as a priority work-on, so we have made some changes to our forward line and playing structures in an effort to complete the good work we have been doing in the attacking third of the field.

"Both series are great opportunities to identify players that will provide us with the best combinations as we move forward over the next few months."

AT A GLANCE

Squad for tests against United States on March 25-26: Shiloh Gloyn, Erin Goad, Sam Harrison, Pippa Hayward, Tessa Jopp, Rose Keddell, Olivia Merry, Stacey Michelsen, Brooke Neal, Grace O'Hanlon, Kirsten Pearce, Amy Robinson, Sally Rutherford, Kelsey Smith, Jenny Storey, Kim Tanner, Liz Thompson.

Squad for Festival of Hockey from March 31-April 9: Natasha Fitzsimons, Rachel McCann,Shiloh Gloyn, Erin Goad, Sam Harrison, Pippa Hayward, Tessa Jopp, Rose Keddell, Olivia Merry, Stacey Michelsen, Brooke Neal, Grace O'Hanlon, Kirsten Pearce, Amy Robinson, Sally Rutherford, Kelsey Smith, Kim Tanner, Liz Thompson.

Stuff


---

New look Black Sticks named by Smith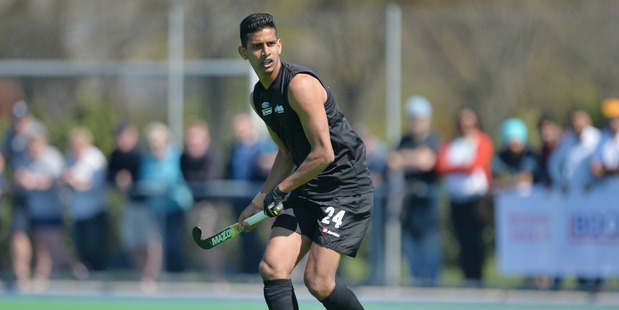 Arun Panchia has been named captain of the Black Sticks. Photo / Getty Images

New Black Sticks men's coach Darren Smith has a keen eye towards the future ahead of his first test series in charge.

Nick Elder, Cam Hayde, Jonty Keaney and Mac Wilcox are the four new faces in Smith's squad for the series against Pakistan starting in Wellington on Friday.

Darren Smith says whenever you give young players an opportunity in an international environment they can surprise.

Smith says they're hopeful to uncover players to take forward to not just the Tokyo Olympics in 2020 but also next year's world cup.

Midfielder Arun Panchia is the side's new captain.

Radio Sport


---

Ex-Black Sticks captain Kayla Whitelock inspires at workshop at Karamu High School in Hastings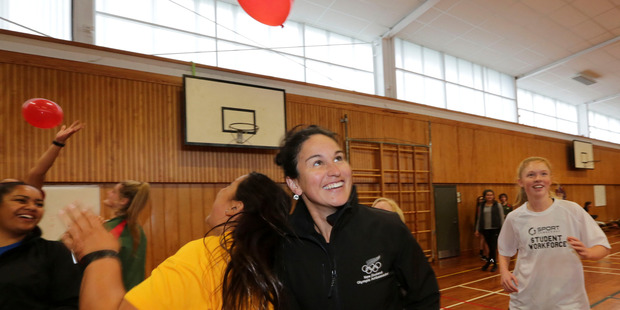 Former Black Sticks captain Kayla Whitelock with students at the Growing Leaders workshop yesterday at Karamu High School. Photo/ Duncan Brown.

Students from across Hawke's Bay attended a Growing Leaders workshop yesterday headlined by former Black Sticks captain Kayla Whitelock at Karamu High School.

Sport Hawke's Bay secondary school workforce development officer Chris McIvor said the programme was about building the next generation of sport leaders.

"We gave a range of workshops and practical sessions and Kayla came and kicked the day off as our Olympic ambassador."

Whitelock set the tone for the students, giving a speech about her leadership journey and how she fell in to it.

Mr McIvor said their aim was to hit as many students as possible and all of the schools who attended were having follow-up workshops.

"We were expecting 100 students so to get about 172 was amazing. We had to add extra workshops as it was so popular."

Hawkes Bay Today


---

Samiullah lauds PHF for sending national hockey team abroad

Mohsin Ali




Islamabad-Olympian Samiullah lauded the Pakistan Hockey Federation's (PHF) decision of sending national team to New Zealand and Australia tour, terming it a very positive step towards of revival of the national game.

Talking to The Nation, Samiullah, known as flying-horse, said: "The green shirts direly need international exposure, as the Olympic qualifiers will be held in June this year and most likely in European country. Presently, Pakistan team is lying between 11 and 12, which doesn't suit former four-time world champions.

"In my opinion, Pakistan team must achieve rankings within top 6 and that too very quickly as already too much precious time has been wasted. The current PHF office-bearers have spent two years in office, which is more than enough time to show results, but unfortunately, they failed to deliver, what they had promised at the time of taking over from Akhtar Rasool and Rana Mujahid," he added.

Samiullah said he wholeheartedly welcomed the inclusion of 5 fresh faces in the touring party that was a good omen and should have been taken long ago. "The fresh blood is the need of the hour, as without introducing new talent, providing them with international tours and allowing them to play alongside the experienced players, Pakistan hockey cant progress.

"I strongly urge the players to avoid involving in politics and giving statements against the federation or certain office-bearer, rather they should focus on giving performances in the playing fields. A player has hardly long professional career and if they waste their talent and skills on meaningless exercises, they further shorten their careers," he added.

Samiullah said now Pakistan had hardly two months left to prepare for the Olympic qualifiers. "The team management and federation must sit together, start work on ensuring maximum tournaments, revival of U-16 and U-18 hockey at the earliest, ensuring genuine age group players to be involved and no compromise should be on age scrutiny, which deprives genuine talent and also the country has to face lots of embarrassment at international level.

"Pakistan hockey is facing acute shortage of fresh pool of players, but it is nothing to do with parents or youth is not taking interest in hockey, it is just because of wrong policies of the federation, which costing the national game dearly," he added.

The former Olympian said the federation was quite lucky to get hefty financial grants from the government without major achievements for the last two years. "They must have to produce wonders to ensure government and private sector keep on supporting them and continue to invest heavily on the PHF, or else there is every possibility they will stop supporting financially, and it will prove disastrous for Pakistan hockey," Samiullah concluded.

The Nation


---

Hockey India brings on board four scientific advisers

NEW DELHI: Eager to produce good results in major international events, including World Cups and 2020 Tokyo Olympics, Hockey India has roped in four scientific advisers from abroad to work with the fitness aspects of the senior and junior national teams.

While Australia's Scott Conway has taken charge as the new scientific adviser of the senior men's team at the national camp starting in SAI Bengaluru from today, South African Robin Anthony Webster Arkell will take over as the scientific adviser for the junior men's team.

Arkell in his previous role was the lead strength and conditioning coach for the Pumas Rugby, senior Currie Cup squad.

He has also worked with the Western Province U-21 Currie Cup as assistant strength and conditioning coach.

In his capacity as strength and conditioning Coach, Arkell has also worked with the Western Province Cricket Club, UCT Rugby U-20 as well as the South African U-16 rugby training camp.

Wayne Patrick Lombard, also a South African, will join the senior women's camp in Bhopal as scientific advisor.

Lombard has earlier worked as head of Athletic Performance, Liaoning Province, China Hockey. He was the senior biokineticist, Discovery High performance Centre (HPC), Sports Science Institute of South Africa (SSISA) and was also the medical manager and head strength and conditioning specialist, University of Cape Town Cricket Club.

Australian Daniel Barry, meanwhile, has been roped in as scientific adviser for the junior women's team.

Among his many assignments since 2004, Barry has worked as assistant strength and conditioning coach with Western Australian Cricket Association at Perth, head strength and conditioning coach Shanghai Women Basketball - Shanghai Sports Institute, China and strength and conditioning consultant at Indonesian Olympic Committee.

"We are happy to bring on board Scott Conway, Robin Anthony Webster Arkell, Wayne Patrick Lombard and Daniel Barry who will be working with the national teams for men and women, both senior and junior, as scientific advisers. Their names were approved in the selection committee meeting for foreign coaches held in January and we thank the Sports Authority of India for completing the formalities at the earliest to ensure the new recruits join the respective camps," said Mushtaque Ahmad, secretary general of Hockey India.

"With their vast experience and knowledge in their domain, I believe they will help us achieve our goals in the lead up to the 2020 Tokyo Olympics and the senior World Cups with a well-rounded approach in terms of development of our players. I wish them all the very best in this pursuit."

The Times of India


---

Polo's Lleonart out for remainder of season




Real Club de Polo have suffered a big blow with Xavi Lleonart being forced out of the rest of the club season with a shoulder injury which requires an operation.

He was injured on day 11 of the Spanish Honor Division season against Egara in a fall and saw him miss the games against UD Taburiente and Atlètic de Terrassa.

It means he will also be out of Polo's bid to win the Copa del Rey in Sant Cugat del Vallés, a tournament in which he has been named player of the tournament twice,

He will miss the Euro Hockey League KO16 tie against WKS Grunwald Pozan while it will also be a concern for Spanish coach Fred Soyez with a World Cup qualifying bid on the summer schedule as well as the European Championships.

In his absence, Polo did extend their lead to eight points in the Spanish league with a 3-2 win over Atlètic. Matias Rey and Lucas Vila helped build a 2-0 lead before they were reeled in by goals from Marc Bolto and Roc Oliva.

But Alex Casasayas scored a fine winner on his backhand from the left of the circle to earn the points.

Club Egara moved into second place with a 9-1 win over Taburiente; Club de Campo went up to fourth with a 6-1 success against CD Terrassa. Junior FC dropped out of the playoff places with a 3-2 home loss against RS Tenis.

Euro Hockey League media release


---

Slough defender Hannah Bowe had mixed emotions after the weekend.

By Mike Haymonds

On Friday she was at the Principality Stadium in Cardiff to watch her brother Tommy play for Ireland in the Six Nations after a long lay-off with injury. He came on as a late replacement but within minutes suffered a broken leg.

Bowe, 30, said: " I wanted to see him as this is likely to be his last international season. I'm glad I was there as that injury will almost certainly end his Ireland career."

Saturday brought a contrasting reaction when she scored Slough's first goal in a 2-2 draw with Holcombe which all but ensured her side escapes relegation.

In the men's  Premier League Wimbledon clinched the title, earning them a place in Europe next season, despite losing their unbeaten record in a 5-2 defeat by Canterbury, who moved out of the relegation play-off spot.

At the bottom Loughborough Students are relegated after gaining  their first point in a 2-2 draw with third-placed Surbiton.

In the Investec women's Premier Surbiton clinched their third successive league title with a 6-0 win over Bowdon Hightown. Holcombe, East Grinstead and University of Birmingham are contending for the other three play-off places.

Daily Express


---

Strathmore play Sikh Union in hockey league opener

By BRIAN YONGA



Francis Kariuki of Strathmore University controls the ball during their Kenya Hockey Union men's Premier League match against Nakuru Club on September 25, 2016. PHOTO | MARTIN MUKANGU |  NATION MEDIA GROUP

Defending champions Strathmore University Gladiators launch their title defence against Sikh Union Nairobi in a mid-week Kenya Hockey Union (KHU) men's Premier League match set for Wednesday evening at the City Park Stadium, Nairobi.

The 6pm kick-off is the first of this season's mid-week encounters re-introduced by the union to allow fans enjoy matches. Focus will be on the title holders, who upset all odds to clinch their third league crown after they dethroned Butali Sugar Warriors 3-0 on post-match penalties in the play-off final last December.

The students had on their way to the final defeating another favourite Kenya Police, winning 3-2 also on post-match penalties in their last four encounter. Many will be looking to see if that success was pure luck or by merit and pressure will definitely be on the Madaraka-based side to to repeat their heroics and retain the league title, which has since reverted to a home-and-away format.

Meshack Senge's charges will be up against a Sikh Union side that has struggled to find its past glory over the past five years. Sikh, who won the league title in 2012, finished in a disappointing 11th place, just three spots above the the relegation zone.

Senge will however have to mount a title defence without Constan Wakhura and Derrick Kuloba. The duo, who were influential in Strathmore's title charge last year, have joined Butali Sugar Warriors.

Senge is however confident that he has enough cover to go on another title charge this season. "This is expected because we are an institution and we know that at some point we will always lose our best players but that allows us to bring in another crop of fresh talent," the tactician said.

" Pressure will be on us to defend our crown and I think the lads can handle it. We look forward to a great season," he added. Festus Onyango, who was the club's top scorer last season will lead the the attack alongside skipper Francis Kariuki.

Sikh on the other hand will be hoping that their key players Davies Wanagwe, Allan Iningu and Francis Esikuri can stay fit to help them challenge for the title.

"We were very inconsistent last season and our final position tells the story. We want to have a better year and the disappointment of last season will hopefully challenge us to be better," Sikh team manager Kalpesh Solanki said.

The 2017 season started last Saturday.

Daily Nation