All the news for Thursday 21 April 2016

PHF protests Champions Trophy scrap decision

Kashif Abbasi

ISLAMABAD: The Pakistan Hockey Federation (PHF) on Wednesday protested against the decision of the International Hockey Federation (FIH) to scrap Champions Trophy after its 2018 edition.

"In light of the recent decision of the FIH, it is a matter of immense disappointment and dismay for the PHF to learn that the FIH has decided to eliminate the ever-exciting Champions Trophy from its yearly calendar all of a sudden without any prior consultation with the PHF whatsoever," read a press-release issued by the PHF.

It said the PHF had introduced the Champions Trophy in 1978. Since then, the tournament had been set for 35 times out of which Pakistan won the title thrice (1978, 1980, 1994).

World's top hockey teams come together to lock horns for the said title. It was changed from an annual to a biennial event from 2014 onwards, due to the introduction of the Hockey World League.

Astonishingly, the PHF, fearing dismal performance by the green-shirts, had announced last month that the national team will not participate in the mega event this year, scheduled to be held in London in June.

The press-release further stated, "Pakistan always remained vigilant and supportive for the best interest of our national game and its audience and such decisions result in dissuasion of hockey governing bodies for taking constructive initiatives for the growth and development of hockey."

PHF secretary Shahbaz Ahmed, while talking with Dawn, said there was no connection between FIH scrapping the Trophy and Pakistan's refusal to participate in this year's event.

"We took that decision in the greater interest of our team. We had short time left for preparation so without complete preparation there were certain chances of big defeats, which will shatter confidence of our young team," he said.

The FIH Executive Board had met in Lausanne, Switzerland earlier this month to give final shape to proposals for new tournaments and scrapping some old ones.

When contacted, PHF president Khalid Khokhar said the PHF was not informed by Qasim Zia, who is an FIH board member from Pakistan, about the latest developments at the FIH and its decisions.

"We are not against the addition of new events but those should not be held at the cost of Champions Trophy, which we introduced in 1978. He said he would take up the matter with FIH through proper channel, requesting it to reconsider its decision."

Former head coach Olympian Shahnaz Sheikh also regretted over the FIH decision.

"The matter should be taken up with the FIH. If they want to add new events, that's great, but not at the cost of our baby (Champions Trophy)," he said.

Dawn


---

New Zealand excited by proposed changes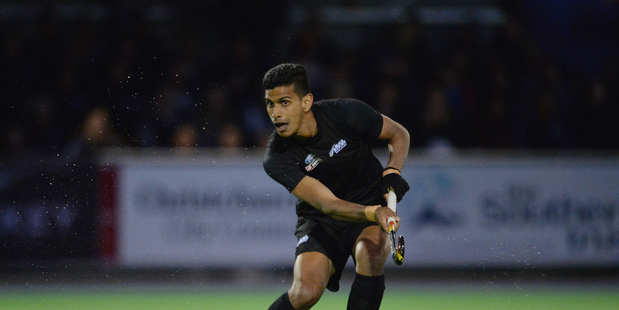 Arun Panchia passes the ball during the men's hockey test against India. Photo / Getty Images

Hockey New Zealand's excited by the changes to the international calendar.

The International Hockey Federation has announced a home and away league will be introduced in 2019, with the Champions trophies and World League semifinals and finals to be scrapped.

Hockey NZ high performance manager Terry Evans says the top sides would visit more often.

Evans says they'd expect to have Germany and the Netherlands in New Zealand regularly and bring some world class hockey to the country.

Evans says the FIH is proposing eight to 10 nations will be part of the men's and women's league and he's confident New Zealand will be in both.

Radio Sport


---

Canadian team named for Junior Men's Pan American Championship in May

Shaheed Devji




Eighteen athletes have been named to the Canadian Under-21 Men's National Team set to compete in the Junior Men's Pan American Championship – a 2016 Junior Men's World Cup qualifier – from May 20th to 28th in Toronto, Canada.

The top two finishers at the tournament will earn a spot at the 2016 Junior Men's World Cup to be played in India from December 1st-11th this year.

The Canadian team features five athletes who won a silver medal for Canada in the Under-18 field hockey competition at the 2014 Youth Olympic Games in China: Amrit Sidhu, Balraj Panesar, Brandon Pereira, Floyd Mascarenhas, and Harbir Sidhu.

In addition to being a part of the Canadian Men's Junior Development Squad, three athletes from the Pan Am roster (A.Sidhu, Panesar, H.Sidhu) are also a part of the Senior Development Squad and have trained with Canada's Senior National Team.

Panesar – whose older brother Sukhi is a part of the Senior National Team – has also played in three senior international matches for Canada.

Canada's Pan Am team is coached by Inderpal Sehmbi, who coached the Under-18 men to the silver medal in China in 2014 and has overseen the training and selection process. Prior to taking over the Under-21 program for this year, he was an assistant coach for five years.

The men have been centralized in Vancouver since the beginning of February training full-time on and off the field in preparation for the Pan American Championship.

At the Junior Pan Ams, Canada plays in Pool B with Chile, Guyana, and Mexico. Canada will play each team in its pool once before a one-game quarterfinal, which takes place on May 25.

The Canadians play their first match on May 20 against Mexico at 2:30pm PT/5:30pm ET.
Follow Field Hockey Canada on Twitter and fieldhockey.ca, as well as the Pan American Hockey Federation channels for tournament updates.
For Canada's full tournament schedule and scores, click here.
Canadian Junior Men's National Team – 2016 Junior Pan American Championship
Staff – 2016 Junior Pan American Championship
Head Coach – Inderpal Sehmbi
Assistant Coach – Geoff Matthews
Team Manager – Alisa Carey
Athletic Therapist – Jen Mark
Field Hockey Canada media release


---

Keeping it in the family

Sarah Juggins, for PAHF



Rohan Chopra and Brandon Pereira (Canada)   

Family and tradition have played a huge part in many a young hockey player's choices as they have grown up and pursued a future within the sport. Nowhere is this more true than in the lives of two young Canadian stars – Brandon Pereira and Rohan Chopra.

Brandon Pereira is hoping that sparks will fly when Canada take to the field in the men's Pan American Junior Hockey Championship in May. While the young defender has one eye on a bright future as an electrician for now, and the next few years, it is hockey that is giving him his sparkle.

Pereira has been part of the junior national team since 2013 and during the intervening years he has become a pivotal member of the squad, captaining the team at the 2014 Youth Olympic Games in Nanjing.

The skilful defender, who hails from Surrey, British Columbia, says that he still remembers the nerves that threatened to engulf him as he prepared for his first international performance as an U21, against Korea in the 2013 Junior World Cup. "It was in Delhi, and we played a tough game against Korea. Unfortunately we lost 7-4 on that occasions. I remember feeling very excited and a little bit nervous, wondering would I be able to compete at the international level."

That doubt was soon dispelled as Pereira's hockey career flourished. His most memorable match to date was at those 2014 Youth Olympic Games. "It was the 2014 Nanjing Youth Olympic final and we lost in a shootout against Australia. It was made so memorable because of the atmosphere of being in the finals at the Youth Olympics and being able to represent Canada at a multi-sport event."

That silver medal and the taste of success has whet the appetites of the players who were at the 2014 final. The team has stuck together as far as age restrictions allow and Pereira has a very clear goal. "Our team goal is to win the tournament and qualify for the Junior World Cup. We are hardworking, committed, determined as a team and that will help us fulfil that ambition."

Standing in the way of Pereira and his teammates is the side that has won every edition of this competition, Argentina. "Sure, Argentina is our biggest competition but we cannot afford to overlook any of the teams that are competing in the tournament, we will have to stick to our game plan and play as a team."

Currently the team is training six times a week, both on the field and in the weights room, and it is a demand on the young player's time that should not be underestimated. Learning how to manage his time and training commitments have been two of the challenges faced by the 20-year-old over the past three years.

He is candid about both the team and his own levels of performance. "I think my best quality is being a leader because I have had a lot of experience playing with the junior team. Another quality I contribute to the team is my work ethic and perseverance. I think the one thing I could work on is being more of a vocal leader, as I feel I can sometimes be too quiet on the field. From a team perspective, we need to continue to work on building our team chemistry and playing as one unit."

The pressure of competition at the top level is something that Pereira thrives on and his hockey ambitions involve Olympic appearances as a senior national. He has also completed his Level 1 electrical course and is currently working with a contractor until he can complete the rest of the levels and gain formal qualification.

So where does the abiding love of hockey come from? Pereira explains that it is something that runs in the family: "My biggest role model growing up would be my grandpa. He competed in the Olympics for the Uganda field hockey team. He always taught me to work hard in order to achieve my goals."

Another Canadian athlete for who hockey is in the blood is Rohan Chopra. Both Rohan's father and mother – Sandeep and Maureen – played national hockey for Canada and, in fact, were in Australia earlier this year representing Canada at the Master's World Cup.

We caught up with Sandeep before he left for Australia and he had this to say about his son: "Rohan has always showed an incredible aptitude for all things athletic. He played virtually every sport growing up, including ice hockey, soccer, track and cross country running. He excelled at all of them. Regardless of what sport he involved himself in he competes with passion. I think if you spoke to any of his coaches they would tell you that not only does he possess incredible fitness but is known for his ability to understand tactics and absorb coaching direction at a level beyond his years."

If Pereira had his grandfather to thank for his hockey skills, Chopra can look to both sides of his family. The Chopra family are well known in hockey circles as they have been building hockey communities in Canada for decades, while the Conn family – Chopra's mother Maureen and auntie Michelle – both played for the women's national team. Michelle played in two Olympics (1988 and 1992) and has been inducted into the Alberta Sports Hall of fame.

However, joining the national programme has not been all plain-sailing for Chopra. He was brought up on the east side of Canada, where the weather and culture means hockey is played to a lesser extent than on the western side. To become part of the national squad, Chopra – along with several other Ottawa athletes – had to move 3,000 kilometres across the country and put his academic life on hold.

The athlete explains the challenge he and others from the east side face: "The biggest problem for us east side athletes, particularly those from Ottawa, is that the majority of field hockey is played in Toronto, which is a five hour drive.

"In Ottawa, I'm able to train with a few national level athletes who also are identified in the junior national program as well, however for any real high level competition we need to travel across the country to British Columbia. Which is why I had to move out to Vancouver to be a part of the junior national team this past winter. I am currently training and living out here in Vancouver preparing for the junior Pan American Championship."

Despite this, there was really never any doubt that Chopra would be following in both his parents' footsteps. "Growing up with four other family members who loved the sport definitely had a huge impact on my commitment. We were all at the field five or six times a week, even if our teams didn't have practice. We all found great pleasure in not only playing but also helping out the whole club. By the time I was 14, I was completely hooked on the sport.

 "My brother also loves the game, so we could always play together and talk about field hockey. Other players didn't have that same connection so it was more difficult for them to join and then stick around the sport."

Chopra's first junior international appearance was against the USA in a four series test earlier this year. He says of that first match: "Definitely one of my most lingering moments was waiting to play that first game, from waking up in the morning to that first whistle, everything seemed much longer than it was."

Six months on from that international debut and Chopra's competitive juices are flowing strongly. His immediate ambition is to be part of a Canadian team that not only qualifies for the Junior World Cup, but becomes the first team other than Argentina to win the Junior Pan American Championship! After that, who knows? He would like to play at the Olympics but he is also determined to go back to Ottawa and help develop hockey on the eastern side of his country. There is no disguising the sense of family pride as he says: "It's definitely something special to be carrying the legacy of my family who previously represented Canada."

Pan American Hockey Federation media release


---

England Boys Schools finals - Day 2



Oakham 2016 Photo credits Adam Scott

Midlands rivals Repton and Oakham will contest the Boys U18 Schools Cup after success in today's semi finals.

Holders Repton faced Whitgift in the first semi final. After a goalless first half Repton took a 38th minute lead when a Jamie Greenwood cross shot was deflected in by a Whitgift defender. They extended this on 44 minutes courtesy of an Elliot Hibell drag flick rocket from a corner. The result was sealed by Harry Bennett who lifted the ball over Whitgift keeper George Oyebode with a neat finish to see his team run out 3-0 winners.

In the second semi final Oakham beat Dean Close 3-2 with all the goals coming in a frenetic first half. Dean Close took the lead with a third minute penalty stroke converted by Matt Court. Oakham equalised when Scott Irwin produced a fine reverse stick finish and then went ahead with a deflection from Ben Maitland.  Dean Close levelled things up with a second from Court who intercepted a clearance and finished a good run into the D by beating the keeper to his left. Remarkably the scoring didn't stop and Oakham regained the lead for the second time with a low drag flick inot the bottom right hand corner. The second half proved a lot quieter and Oakham, who won the U18 Plate two years ago will look to topple Repton tomorrow.

The U18 Plate final will be between Merchant Taylors School, Northwood and Prior Park College, Bath. Prior Park beat Portsmouth GS 4-2 with goals from Harry Parson, Max Gall and Billy Braithwaite (2). Portsmouth's goals came from Sam Caldera and Charlie Connaughton. Merchant Taylors beat Kings Chester 3-2 in the second semi. George Smith gave them the lead but goals from Fraser Smellie and Dan Verity either side of half time turned things round. Hugo Parry equalised and Smith's second with four minutes left sealed the victory.

In the U16 tournament Repton lead Pool C with two wins out of two. They beat Canford 6-2 in thier first game and then edged past Cranleigh 2-1. Cranleigh beat Ipswich 3-1 in their first game and Ipswich and Canford drew 2-2.

King Edwards lead Pool D with six points. They beat Thirsk, 3-0 and Marlborough 2-1. Marlborough beat Reeds 2-1 and Thirsk and Reeds drew 1-1 with Thirsk equalising with the last play of the game.

For scores and standings click here        

England Hockey Board Media release


---

Scottish schools set for cup and plate finals under the Friday Night Lights




Sixteen of Scotland's top hockey-playing schools will descend on Glasgow National Hockey Centre when the culmination of the Quilter Cheviot Scottish Schools Cup & Plate competition takes place on Friday 22 April

The roll-call includes Stewart's Melville College, Mary Erskine School, Loretto (U18, S3), Craigholme, Douglas Academy (boys, girls), Glasgow School of Sport / Bellahouston Academy, Strathallan School, Glenalmond College, Hutchesons' Grammar School, Hermitage Academy, Edinburgh Academy, Harris Academy, Dollar Academy and St. Margaret's.




A real highlight in the Scottish hockey calendar, eight finals will be staged at the Glasgow 2014 Commonwealth Games legacy venue, including the Open Boys Cup, Open Girls Cup, Open Boys Plate, S3 Boys Cup, S3 Girls Cup and S3 Boys Plate. For 2016, two new finals will be introducted; the Aspire Cup, giving competition to schools who are in the early stages of hockey development.

David Sweetman, Scottish Hockey Chief Executive, said, "We congratulate all schools who have qualified for this Friday's Quilter Cheviot Scottish Schools Cup & Plate finals and wish their players and coaches the very best of luck. Whatever the outcome, I hope that everyone enjoys the experience of playing at this fantastic venue in front of their supporters.

"I wish to thank our sponsors Quilter Cheviot in what is their second year of supporting schools hockey competitions. Their investment has enabled us to provide a high quality experience for the schools participating tonight and we hope that this inspires their players to continue their involvement in hockey for many years to come."




Entry to the Quilter Cheviot Scottish Schools Cup & Plate Finals is free of charge for all spectators.

Quilter Cheviot Scottish Schools Cup & Plate Finals: Schedule & Timings

14.15 Boys Aspire Cup, Hermitage Academy v Harris Academy, Pitch 2

14.30 Girls Aspire Cup, St. Margaret's v Douglas Academy, Pitch 1

15.35 S3 Boys Scottish Plate, Edinburgh Academy v Hutchesons' Grammar School, Pitch 2

15.50 S3 Girls Scottish Cup, Dollar Academy v Strathallan School, Pitch 1

17.15 Open Boys Scottish Plate, Douglas Academy v Glenalmond, Pitch 2

17.30 S3 Boys Scottish Cup, Glasgow School of Sport v Loretto, Pitch 1

18.45 Presentations

18.55 Open Girls Scottish Cup, Mary Erskine School v Craigholme, Pitch 1

20.05 Presentations

20.15 Open Boys Scottish Cup, Stewart's Melville College v Loretto, Pitch 1

21.10 Presentations

Scottish Hockey Union media release


---

Chasing The Dream with Kelsey Kolojejchick




Quicker than you can stumble through an attempt to pronounce her last name, U.S. Women's National Team's number 7 will have dodged past you like a static orange practice cone, barreling into the attack circle with force owning only one objective. Her gaze zeroes in on the cage and…

pause this moment.

Kelsey Kolojejchick's stick looms in the air like a dangerous grey storm cloud ready for a hard, thunderous strike to light up the scoreboard. Zoom in closer to the frame and you'll notice her wrists decked in colorful bracelets, the mesh between a signature look and a pregame superstition. Zoom in again, and you may spot one of her four tattoos. Kolojejchick, pronounced Ko-lo-jay-check, emphasis on the jay, sports a cross, an alpha/omega symbol and the words "it's never too late" on her wrist. The newest edition to her collection is the mantra, "inhale the future, exhale the past." Is her ink collection at it's max capacity?

"My mom would be like, 'Yeah, I think you're good,'" said Kolojejchick laughed. "But if I can get to the Olympics and make that dream a reality, having the rings would be an amazing piece to have."

Earning her artwork, Kolojejchick isn't afraid of a little hard work to get there either. As a forward for the national team, she carries a hard-hitting attitude, a swag, unable to lookover.

"Having confidence without the cockiness gives me an edge," said Kolojejchick. "Playing hockey brings out this inner lion in me. I come off strong but I just want to be powerful in everything I do. Because of that attitude, I've been labeled as a badass. I hear it all the time. That doesn't really matter to me. I want to get the job done. And I'll do whatever it takes."

Kolojejchick first began playing field hockey in 2003 after a parent on her club soccer team suggested she that she pick up a stick. Throughout high school, she was a standout athlete not only on the field hockey pitch, but on the soccer field, the softball diamond, the gymnastics mat, the trim of the track and in the swimming pool. Maybe unexpected, but her 11 years of ballet continues to provide benefits. Ballet added an air of gracefulness to Kolojejchick's play conditioning her to maintain good balance and center of gravity. She also notes, ballet helped 'control emotions and movements.' If you she her in the gym running over hurdles, chances are thrusting and stomps around her, she'll be landing quietly with toes at a slight point.

Although with her love of difference athletics Kolojejchick ultimately chose to pursue a career in field hockey at the University of North Carolina and was the first player in the university's history to be named as an NFHCA First Team All-American all four years.

She shared this collegiate sport experience with her brother Matt, who played football for UNC.

"We were born competitive, it's in our blood, in our nature," said Kolojejchick. "It started with card games and transitioned to sports."

In high school they used to have competitions on who could get interviews with the local newspaper or TV stations and keep track of which was doing better with school records.

"It was fun, family competition to always one up each other," said Kolojejchick. "Have those little back-and-forth challenges with each other made us better athletes. We wanted to keep beating each other, and wanted to bring our A game. I think the parents really enjoyed it."

She traveled on a number of tours as a member of the U.S. Junior National Squads from 2003 to 2010 when she earned her first cap with the U.S. Women's Senior National Team. Since being named to the team in 2012, Kolojejchick has made an immediate impact on the pitch and has joined several of her Tar Heel teammates in representing the red, white and blue. It has been quite the journey.

"We shocked the world during the World Cup," said Kolojejchick. "We were seeded low and made amazing things happen. Fans from all over were on our side. The way we have been playing and continue to play show that never-give-up mentality to win. We're not done surprising people."

Refresh the frame from pause and press play.

When the fury behind the stick meets the ball, the crack signifies an incoming threat to the oppositions' goalkeeper. The ball has a one-way, first-class ticket to the back of the board. As much as you can never count out Kolojejchick in the circle, you can never write off her team.

"No matter our ranking, you always have to keep an eye on us," said Kolojejchick. "You can never overlook our team. There's this fight inside of us that doesn't die. They see these games where we're down two goals, comeback and then put the game away. It makes us a threat."

USFHA media release