All the news for Wednesday 16 September 2015

Hockey India League auction

30 Australians in the mix in Thursday's live HIL auction




Tomorrow's Hockey India League (HIL) auction will feature 30 Australians among the 277 athletes (142 Indians and 135 overseas) going under the hammer as each of the franchise owners builds their squad for the 2016 season.

The 20-man squads may contain up to eight overseas players with the six franchises each spending up to US$725,000 to build what they hope will be a winning combination.

Ahead of the auction, which will be shown live online on YouTube, organisers have announced a ground-breaking change to the goal scoring format in the tournament.

In the fourth edition of the sport's most lucrative competition, field goals will count double with two goal points awarded for every field goal to encourage more skillful and tactical hockey.

To curb rough tackles and maintain discipline among players, two goal points will also awarded to every penalty-stroke goal scored other than those penalty strokes resulting from penalty corners, which will be worth one goal point. Goals scored from penalty corners themselves will be worth one goal point.

Hockey fans around the world will be able to watch the auction live online via YouTube and the new Hockey India League app from 13:30 AEST / 11:30 AWST.

In addition to the 30 Australians anticipating a call up, nine are already assured of their places in the competition with their franchises opting to retain them as part of their retained players allowance.

Those Australians retained by their franchises are:

• Tristan White – Delhi Waveriders
• Jeremy Hayward – Dabang Mumbai
• Chris Ciriello – Jaypee Punjab Warriors
• Mark Knowles – Jaypee Punjab Warriors
• Jake Whetton – Jaypee Punjab Warriors
• Andrew Charter – Kalinga Lancers
• Aran Zalewski – Kalinga Lancers
• Fergus Kavanagh – Ranchi Rays
• Eddie Ockenden - Uttar Pradesh Wizards

Fergus Kavanagh is the only Australian to have won the HIL title more than once having triumphed with Ranchi Rhinos in 2013 and Ranchi Rays in 2015.

Jason Wilson, Matt Gohdes and Tristan White were all part of the Delhi Waveriders' championship winning side in 2014, while Kavanagh was joined on the winners podium in 2015 by fellow Aussies Tyler lovell, Trent Mitton, Nick Budgeon and Daniel Beale.

How to follow the HIL action – Thursday 17 September, from 13:30 AEST / 11:30 AWST

• Live on the HIL mobile app (Android) (Apple)  
• Live on YouTube
• Live on the Hockey India website at hockeyindia.org
• Live tweets via the Hockey India League Twitter account @HockeyIndiaLeag
• Updates via the Kookaburras Twitter account @Kookaburras
• Follow and interact with the HIL auction hashtag on social media, #HILAuction

 In February, Hockey Australia signed a Memorandum of Understanding guaranteeing it would release its athletes for the Hockey India League in 2016, 2017 and 2018, covering the Olympic and Commonwealth Games years when some countries do not allow their athletes to compete overseas.

In return, the Indian men's team will tour Australia to play the Kookaburras in three showpiece events between 2016 and 2018. Details of the tour dates are yet to be announced.

Australians in the Hockey India League auction
Athlete (Hometown, State) Base auction price (US$)
Chris Bausor (Perth, WA) US$20,000
Georgie Bazeley (Melbourne, VIC) US$20,000
Daniel Beale (Brisbane, QLD) US$20,000
Graeme Begbie (Perth, WA) US$20,000
Josh Beltz (Hobart, TAS) US$5,000
Kiel Brown (Toowoomba, QLD)** US$20,000
Craig Boyne (Perth, WA) US$20,000
Nick Budgeon (Hobart, TAS) US$18,000
Joel Carroll (Darwin, NT) US$20,000
Tristan Clemons (Bunbury, WA) US$20,000
Tim Cross (Melbourne, VIC) US$15,000
Matthew Dawson (Central Coast, NSW) US$20,000
Tim Deavin (Launceston, TAS) US$29,000
Jamie Dwyer (Rockhampton, QLD) US$30,000
Russell Ford (Melbourne, VIC) US$15,000
Matt Gohdes (Rockhampton, QLD) US$20,000
Kieran Govers (Wollongong, NSW) US$25,000
Leon Hayward (Darwin, NT) US$20,000
Rob Hammond (Townville, QLD) US$30,000
Tyler Lovell (Perth, WA) US$30,000
Trent Mitton (Perth, WA) US$20,000
Flynn Ogilvie (Wollongong, NSW) US$10,000
Simon Orchard (Maitland, NSW) US$30,000
Andrew Philpott (Melbourne, VIC) US$20,000
Glenn Simpson (Melbourne, VIC) US$20,000
Matthew Swann (Mackay, QLD) US$20,000
Glenn Turner (Goulburn, NSW)^ US$30,000
Matthew Willis (Tamworth, NSW) US$15,000
Jason Wilson (Kingscliff, NSW)* US$20,000
Dylan Wotherspoon (Mulwillumbah, QLD) US$20,000

**Represents WA
*Represented QLD throughout his state career.
^Represents ACT

Hockey Australia media release


---

Hockey India League player auctions 2015: Schedule, date, list of players, salary cap, players retained, base price

By Ashim Sunam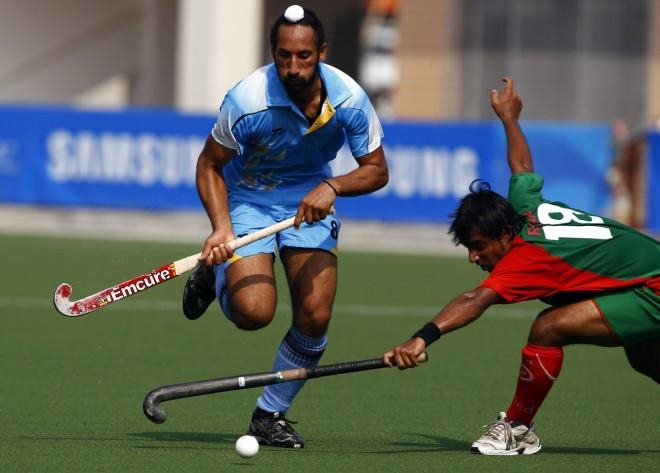 India's Sardar Singh will be the star attraction during the auctions on Thursday.Reuters

All eyes will be on Sardar Singh and Jamie Dwyer, who will be up for grabs in the Hockey India League player auctions at The Lalit in New Delhi on Thursday. Both Sardar and Dwyer were surprisingly released by Delhi Waveriders and Jaypee Punjab Warriors respectively.

After successful last three editions of the HIL, the fourth season promises to be an entertaining one with players from countries such as India, Australia, New Zealand, Canada, USA, England, South Africa, Netherlands, Germany, Belgium, Scotland, Malaysia, Japan and Korea set to be involved in the auction.

A total of 135 Indian and 142 foreign players will be included in the auction with six teams in the horizon. The participating teams can have a total of 12 Indian players and 8 foreign nationals, but it also depends on the numbers of players they have retained.

Waveriders, Warriors and Ranchi Rays have retained the maximum quota of six players, while Dabang Mumbai have retained the least 3 players. Kalinga Lancers and Uttar Pradesh Wizards have retained 5 players each.
| | | | |
| --- | --- | --- | --- |
| Teams | Players Retained | Players Balance | Balance Salary Cap |
| Jaypee Punjab Warriors | 6 | 14 | $472,500 |
| Ranchi Rays | 6 | 14 | $337,000 |
| Kalinga Lancers | 5 | 15 | $520,000 |
| Uttar Pradesh Wizrads | 5 | 15 | $441,000 |
| Dabang Mumbai | 3 | 17 | $563,000 |
| Delhi Waveriders | 6 | 14 | $514,000 |
With all the above mentioned teams having spent some amount by retaining players, they need to spend their remaining money wisely during the auctions. All the teams will come into the auctions with their homework done well and will only go for players, who fit their bill perfectly.

After having been involved with the HIL for the last three editions, teams are aware of what constitutes a great squad capable of winning the competition.

Apart from Dwyer and Sardar, other players who should attract massive bids are Rupinder Pal Singh, Lloyd Norris-Jones, Kieran Govers, Nithin Thimmaiah amongst others, who could also command a huge fee.

But these big players will cost a bomb as Sardar, Thimmaiah and Rupinder have a base price of USD 20,000 each and Dwyer is even more with USD 30,000.

Ranchi Rays, who are the defending champions, will be eager to get some formidable players in the line up this season as well, after deciding to retain stars such as Ashley Jackson, Fergus Kavanagh, Barry Middleton, Birendra Lakra, Kothajit Singh, Manpreet Singh, while they had to let go other players like Austin Smith, Justin Reid-Ross amongst other Indian players.

Though there is huge anticipation for Thursday's auction, Hockey India have come under severe criticism after they decided to not allow Indian players above 30 years to participate in the auction. Former India captain Dhanraj Pillay was against this HI move.

Complete list of foreign and international players with their base price can be found here.

Hockey India League Player Auctions 2015

Date: 17 September

Venue: The Lalit Hotel in New Delhi

Auctioneer : Bob Hayton

International Business Times


---

One field goal to be counted as two in HIL season 4

In its bid to keep the artistic flavour of the game intact, a field goal will be counted as two in the next year's Hockey India League (HIL) as new rules and regulations take effect in season 4.

With auctions for the 2016 season slated for September 17, wherein 135 Indian and 141 foreign players will go under the hammer, HIL chairman Narinder Batra announced the new rules at a press conference in a city hotel on Monday.

Apart from the goal-scoring system, which is the highlight of the new innovation, franchisee's will also have 20, instead of the usual 24 players, in their squad. It will be a composition of 12 Indian and eight foreign players per side.

The squad must have minimum of two goalkeepers sitting on the bench and all the players of 20-member squad will be mentioned in the match sheet and must be present at their respective team's dug-out during the HIL matches.

As per the new goal-scoring points system, the HIL 2016 will be known as the most competitive and first of its kind in any hockey competition where field goals will be given more priority than penalty corners.

In the HIL 2016 matches, 2 goal points will be awarded for every Field Goal to encourage more skilful and tactical hockey. To curb rough tackles and maintain discipline among players, 2 goal points will award to every Penalty-Stroke Goal scored other than resulting from penalty corner.

Two goals will also be awarded for every goal scored from a penalty stroke resulting from a penalty corner where a goal being scored is prevented by a deliberate foul. The new goal-scoring system is approved by the FIH Competitions Committee and Rules Committee, which will promote spirited hockey and fair play among all players.

The rest of the goal-scoring point system remains the same where penalty corner goals, goal scored from a penalty stroke resulting from a penalty Corner (where a goal being scored is prevented as a results of the ball hitting a foot or body) as well as a goal from a direct shoot-out and penalty stroke goals in a shoot-out competition will be considered as one goal point.

The new regulations are also aimed to reduce aggressive moves and maintain discipline among players.

Speaking on the announcement Hockey India president, Batra said, "Penalty corners give undue advantage to those teams which have penalty corner specialists. The teams also fight to earn penalty corners rather than scoring goals through field penetration."

"The new system will encourage teams and players to play to score goals instead of looking for penalties. The system will surely enhance players' skills and mentality of playing good hockey.

"HIL is committed to promoting the world's best hockey and with this new rules, players will improve themselves in a competitive environment. We expect Hockey India League to continue its legacy of high-class hockey and take the sport to a new level."

Earlier in August 2015, HIL had provided all the franchisees the option to retain upto three Indian and as many foreign players, while releasing the rest of the squad. With 276 players to get auctioned, each franchisee will be looking at a strong team with the hope of having the required edge over others.

The Hindu


---

Indian hockey chief coach gives a thumbs up to new HIL rule



Indian team coach Roelant Oltmans. File Photo: Sandeep Saxena

Indian hockey's chief coach Roelant Oltmans gave a thumbs up to the new goal-scoring rule to be introduced in next year's Hockey India League, but felt if the system is used at the international level, world champion Australia will definitely have an edge over others.

Oltmans was full of praise for the new system, but jokingly said he was relieved that the new rule will not be in place at the Rio Olympics.

"The nice thing about hockey is that it's always searching for new ideas, new developments. For many years people have been saying that penalty corners have too much of an influence on the final results of the game, so I think it's a good idea to test new things in this kind of major events and see how it works out," Oltmans told.

"The dragflickers have to score, it's very simple. I think it's a good idea to look into it, to see if people are trying to score more field goals. The only thing is that it might help the Australians a little bit more in future because they are the masters in field goals," he said.

"The good thing is that until Rio Olympics we will not play with this rule apart from the HIL," he added.

According to the new rules to be introduced in the fourth edition of HIL, which has been approved by FIH Competitions and Rules Committee, two goal points will be awarded for every field goal to encourage skillful and tactical hockey. To curb rough tackles and maintain discipline among players, two goal points will be awarded to every penalty-stroke goal scored other than resulting from penalty corner.

Also, to ensure spirited and fair play among all players, a side will enjoy the advantage of being awarded two goals for every goal scored from a penalty stroke, which results in a penalty corner due to a deliberate foul. The rest of the system remains the same.

Oltmans, who is also India's High Performance Director, clarified that contrary to reports, he was only looking to rope in one more support staff.

"During games I am always in a very nice position, I am very low so I can see the legs but if someone is in the stands he will see it differently. And that's also one of his tasks to give me right information during games to get better results," the Dutchman said.

The Hindu


---

Sardar looking forward to HIL double points

Indian superstar Sardar Singh says that the next edition of the Hockey India League in early 2016 will give attackers a huge boon as the competition employs a number of new rules.

Field goals will be worth two points with penalty corners remaining at one with the target to encourage more flowing play.

Speaking about the rules, the Indian captain said: "It will bring in new strategies and make the game more exciting and spectacular. The new regulations will definitely encourage more attacking and skilful hockey.

"On the other hand, it might slightly put the drag-flickers on a disadvantage as their penalty corner conversions would change the course of the game at any given point. It is a new regulation and all are excited to see the results and let's see how it is implemented on the field and the fans reaction to it."

On Thursday, meanwhile, the player auction for the HIL will take place live online with a number of European-based players hoping they can be signed up by one of the franchises for the lucrative competition.

You can watch the live auction at the following video from 5.30am on Thursday (Central European Time, 4.30am GMT):

Euro Hockey League media release


---

Batra's demand is excuse to bar players from HIL: Former Pak coach

KARACHI: Reacting strongly to Hockey India president Narinder Batra's demand for an unconditional apology from Pakistan players for their boorish behaviour during last year's Champions Trophy, former Pakistan coach Shahnaz Sheikh termed it as an excuse to deny their players from playing in the HIL.

Batra issued a statement yesterday saying: "I would love to have Pakistan players but not with the kind of behaviour they displayed in the Champions Trophy. And they have shown no regret of that incident in writing or otherwise. I don't want to politicise the issue but that kind of behaviour was unacceptable. Least we need an apology from them."

"I am really disappointed at the statement given by Batra because I know him personally and he is a nice man. I think someone put these words in his mouth. I hope Pakistan players give India a befitting reply when we next meet them in a match," an angry Sheikh told PTI on Monday.

"I don't understand the need for this statement now perhaps it is one way for Hockey India to find another excuse for not allowing our players to appear in the Hockey India League, which is a letdown for them," he said adding that may be Batra and Co. are still finding it difficult to digest their defeat in the Champions Trophy semi-final.

Shahnaz was the coach of the Pakistan hockey team when the unsavoury incident happened in Bhubaneshwar with some of his players making obscene gestures at the spectators after defeating India in the semi-finals.

"I remember that after what happened post semi-finals of the Champions Trophy last December, the Pakistan Hockey Federation, myself and even the team expressed regret for the actions of some of our players. Two of our main players were also banned from the final by the FIH and it cost us the final," Sheikh said questioning about another apology from their end.

"We expressed our regrets and the PHF officials present there pulled up our players as well even though they had reacted to the boorish behaviour of a section of the crowd which kept on abusing them," he made a counter-allegations.

Sheikh is also feeling bad as the vibes that they got from Indian players made him believe that Pakistan boys will be featuring in the cash-rich league. "I met Indian players in Belgium and they were optimistic that Pakistani players will be invited to the HIL this year. They think that Pakistani players bring with themselves quality and it is good for commercial aspects too," said Sheikh.

Sheikh, a former Olympian, who resigned as coach recently after Pakistan failed to qualify for the 2016 Olympic games said he would expect Batra to review his statement and change his harsh stance. "I don't know who is dictating him to say such things. Pakistan and India can only solve the problems of hockey if they play a bilateral series," he added.

The Times of India


---

Maybank upset THT 5-3

By Jugjet Singh

MAYBANK almost pulled off the biggest upset of the TNB Cup, but they lost their scrip in the final quarter and could only beat league champions Terengganu Hockey Team (THT) 5-3 in the First Leg Semi-finals at the National Hockey Stadium in Bukit Jalil Tuesday.

Maybank played like Tigers, to take a 4-1 lead, but allowed THT to claw back into the match.

Pakistan import Muhammad Irfan scored the opener for Maybank in the 15th minute, but Faizal Shaari equalised with his 14th goal for THT in the 17th minute.

Irfan took his MHL tally to five goals in the 27th minute, while Hafifi Hafiz (23rd) and Syafiq Mohamed Zain (41st) made it 4-1.

However, Tengku Ahmad Tajuddin (45th) and Malaysia Hockey League top scorer Faizal scored his 15th goal in the 50th minute to narrow the gap to 3-4.

Maybank's Syafiq got his brace in the 59th minute to give his side a two-goal cushion going into the Second Leg tomorrow.

Maybank coach S. Vellapan hit it right when he said: "Desire and self-believe is what my players had in this game, as THT is a much more talented side."

Last season Maybank beat THT 3-2 in the First Leg Semi-finals, but crumbled 1-6 in the Second Leg.

"We can't rely on a two-goal cushion against a team like THT as they almost turned the match in the last quarter today (yesterday). We will have to keep the same momentum and speed for the next 60 minutes if we want to play in the final," said Vellapan.

THT coach Sarjit Singh did not expect to lose yesterday, but he is confident it is only a temporary set-back.

"Maybank played extremely well but I am confident my players will overcome the two-goal cushion on Thursday and take us into the final," said Sarjit.

THT had a 10-day rest as they did not play in the quarter-finals after being seeded, while Maybank played a grueling match against Tenaga on Sunday to reach the last four.

RESULTS --Semi-finals (First Leg): Terengganu Hockey Team 3 Maybank 5; Sapura x Kuala Lumpur Hockey Club x.

THURSDAY: Semi-finals (Second Leg): Kuala Lumpur Hockey Club v Sapura (Bukit Jalil Pitch II, 6pm), Maybank v Terengganu Hockey Team (Bukit Jalil Pitch II, 8pm).

Jugjet's World of Field Hockey


---

Maybank stun champions Terengganu in first leg tie

by Aftar Singh



Maybank players celebrate after scoring a goal against Terengganu in the semi-final first leg of the MHL on Tuesday. - IZZRAFIQ ALIAS/ The STAR

KUALA LUMPUR: Underdogs Maybank played their hearts out to stun defending champions Terengganu 5-3 in the semi-finals first leg of the Malaysia Hockey League (MHL) at the National Hockey Stadium in Bukit Jalil.

Pakistani Muhammad Irfan (15th and 27th minutes) and Mohd Syafiq Mohd Zain (41st and 59th) scored a brace for the Tigers. Skipper Hafifihafiz Hanafi netted the other goal in the 23rd minute.

Faizal Saari, last year's top scorer, contributed two goals for Terengganu in the 17th minute and 50th minutes to take his tally to 15. Tengku Ahmad Tajuddin delivered the other goal for the east coast side in the 45th minute.

Last season, Maybank beat Terengganu 3-2 in the semi-finals first leg in Kuala Terengganu, but lost 6-1 in the return leg at the National Stadium.

In the other semi-final clash on Tuesday, Kuala Lumpur Hockey Club (KLHC) strolled to a 6-0 win over Sapura to virtually seal their place in the final.

Pakistani Umar Bhutta was the hero, netting a hat-trick in the first, 12th and 29th minutes. Mohd Razie Abdul Rahim (30th), Ahmad Ajaz (54th) and Dedy Ariyadi (58th) were the other scorers.

Terengganu, who were recently crowned league champions, had eight penalty corners but only managed to score once. In contrast, Maybank had a 100% conversion rate for both their penalty corners.

Maybank coach S. Velappan was full of praise for his players.

"I'm proud of my players' commitment and dedication. I'm also happy with the 100% penalty corner conversion rate," said Velappan.

Terengganu coach Sarjit Singh was annoyed with his players, saying they played their worst match this season.

"We missed a number of sitters and allowed Maybank to create so many goalscoring chances. But I believe we can can bounce back in the return leg on Thursday," said Sarjit.

The Star of Malaysia


---

Auckland runaway leaders

Star-studded team look favourites to win Challenge Shield final in Whangarei.

By David Leggat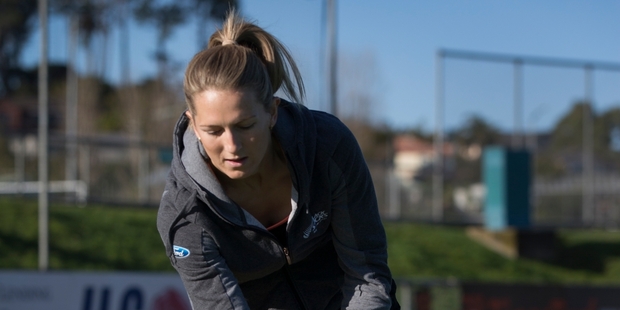 Northland's Stacey Michelsen is showing her international credentials with three goals so far in the competition. Photo / Nick Reed

A wise betting man wouldn't go against Auckland marching on to the Challenge Shield final in Whangarei this week at the national hockey league tournament.

The winners of the last four cups (albeit sharing the title with Central in 2011) are runaway leaders going into the last two rounds of round-robin play, six points clear of second-placed Capital, whom they face in the sixth round today. They've scored 17 goals in their first five games, more than any other team.

New coach Lloyd Stephenson is liking what he's seen from his international-laden team.

"Absolutely. In large parts we're playing really good hockey," former international Stephenson said yesterday. "We're creating plenty of good opportunities and dominating a lot of possession for large parts of the game. Certainly we're finishing games pretty strongly, so there's plenty of positives."

Auckland will be without Black Sticks veteran midfielder Ryan Archibald for today's game, and possibly the round-seven clash against Southern tomorrow, but expect him back for finals weekend. Work commitments have had Archibald back in Auckland during this week.

Capital aren't short on quality, with Black Sticks Alex Shaw, Blair Hilton, Stephen Jenness and Jacob Smith, and have conceded only five goals, one fewer than Auckland.

Northland fell at the final hurdle in last season's K Cup, beaten by a solitary goal by Auckland. They lead the women's competition and face second-placed Canterbury today.

They are on a four-game winning run after losing their opener to North Harbour, and have scored nine goals in their last two games.

While international Stacey Michelsen and Anna Thorpe have scored three each, Northland are spreading their goals around.

In today's sixth round in both men and women's competitions, Northland play Canterbury, Auckland face Capital, North Harbour meet Midlands and Southern host Central.

The semifinals are on Saturday with the finals on Sunday.

The New Zealand Herald


---

National Hockey League men's standard boosted by looming Oceania Series

CLAY WILSON



The standard of play from the men in this year's national hockey league is impressing Black Sticks coach Colin Batch. LAWRENCE SMITH/FAIRFAX NZ

The halfway point of the National Hockey League has come and gone and Blacks Sticks men's coach Colin Batch likes what he is seeing.

Plenty is on the line for New Zealand's top men's players in this year's national league, which concludes with finals in Whangarei on Sunday.

The national team for a four-test series with India early next month and the all-important Oceania Cup, which the Black Sticks must win to qualify for the Rio Olympic Games, from October 21-25 will be named towards the end of next week.

Batch made it no secret he would be making changes after the team's disappointing sixth-place finish at the World League semifinals in Argentina and said the players seemed to have grasped the importance of performing well in the national league.

"This is my third national league [as national coach] and I think this is the best one," Batch said.

"I'm very encouraged by firstly a lot of the national [team] players, but also a lot of our younger players coming through. Some of them are playing their first national league so it's really pleasing to see that.

"We haven't got as many international guest players this year ... but I think that highlights the growth overall. The players know there is a lot at stake here and their preparation, by and large, has been quite good."

The national league started with two rounds at different venues around the country, before the eight men's and eight women's teams descended on Whangarei for a gruelling seven games in nine days to decide champions and overall placings.

Auckland are unbeaten on the men's side after five of seven rounds, while Northland lead the women's competition, with the top four advancing to Saturday's semifinals.

Batch said they were particularly interested to see how the players performed in the pressure matches towards the end of the week.

Those who handled that best will likely make the 18-man squad to face India and for the Oceania Cup, with Batch noting how crucial the next four to five weeks was for his team.

"We need test matches and to have India here, who have already qualified for the Rio Olympics, plus are bringing as close as possible to their strongest squad, is great preparation for us.

"We played our last test match in June so it has been quite a significant time since then.

"The players have been training and playing regularly, but not together, so that's why the series against India is so critical."

Stuff


---

Pakistan to participate in Johor Junior Hockey Tournament

ISLAMABAD: Pakistan junior hockey team will participate in the 5th Sultan of Johor Junior Invitational Hockey Tournament to be played in Malaysia form October 11 to 18.

The trials to select the final line-up will be held here at the Naseer Bunda Hockey Stadium on September 18 and 19. The trials will be observed by the national selection committee comprising Abdul Rashid Junior (chairman), Farhat Hassan Khan, Saeed Khan and Waseem Feroze as members.

The national selection committee will formulate its recommendation for the approval of PHF president Khalid Sajjad Khokhar.

The Daily Times


---

Shahbaz missing from selection affairs of junior squad

Mohammad Yaqoob

LAHORE: The new management of the Pakistan Hockey Federation (PHF) headed by retired Brig Khalid Sajjad Khokar is yet to come clean on selection issues since an incomplete selection committee will be selecting squad for the Sultan of Johar Junior Invitational Hockey tournament.

The Sultan of Johor Junior Invitational tournament is scheduled to be held from Oct 11 to 18 in Johor Bahru, Malaysia for which the two-day trials starting from Sept 18 will be conducted in Islamabad.

However, the selection of the junior squad for the aforementioned event has not been free of controversies since it would be the third time since assuming the charge on Aug 27 that an incomplete selection committee will be dealing with selection affairs of the junior team.

The newly-formed five-member selection committee containing three constituents from Khyber Pakhtunkhwa including chief selector Abdul Rashid Junior, Farhat Khan and Saeed Khan while one member belonging to Punjab (Shahbaz Junior) and the other (Wasim Feroze) to Sindh was announced on Sept 3 and given the task of finalizing the junior team.

However, only four members of the selection committee will be observing the two-day trails for the junior event as also mentioned by the press release issued by the PHF, stating: "the committee comprising Abdul Rashid Junior (chairman), Farhat Khan, Saeed Khan and Waseem Feroze (members) will observe the trials at the Naseer Bunda Stadium, Islamabad on Sept 18 and 19."

Surprisingly, the name of the fifth selector Shahbaz Junior who happens to be the lone selector belonging to Punjab in the national selection committee is missing from the panel of selectors.

Only chief selector Rashid Junior along with member Saeed did the job of selecting the initial probables for the junior event. Then when the selection committee reduced the probables to 35, Shahbaz Junior was again not present in the meeting.

And now for the third time when squad will be finalized for the junior hockey tournament Shahbaz Junior will be missing in the selection affairs despite the fact that almost 80 per cent probables belong to Punjab.

In his maiden press conference held here on Sept 8, when the PHF president was asked about non-availability of several selectors in connection with selecting initial probables for the training camp, he had admitted that the entire selection committee was not involved but from now onwards, he had promised, full selection committee would perform its duty.

The selection conundrum ahead of the junior hockey event might have several reasons but there are reports that Shahbaz Junior is being meted out the negative behavior by the new PHF set-up because he was named as selector on the request of the former PHF secretary Rana Mujahid who resigned after Khokhar took the charge as PHF president.

The new PHF regime is seemingly yet to accept Rana's choice as a result of which Shahbaz Junior has so far been sidelined from selection affairs.

When Rana resigned as PHF secretary, his gesture was appreciated by both the PHF president and the IPC secretary but the way Shahbaz Junior has so far been ignored reflects the fact that the PHF is yet to do away with various lobbies working for their vested interests.

Dawn


---

For love or money: hockey's difficult choice

Playing hockey for Australia is a full-time commitment without the full-time salary – but that's the sacrifice our very best players make.

Tim Doutré



Liam DeYoung in action for the Kookaburras.

What if I told you, you can have your dream job but I can't give you the amazing paycheque to go with it?

You might fire back with: Well, Tim that doesn't really sound like my dream job.

Fair call.

It's a conundrum the best hockey players in this country have to face when they take up a spot in the nation's elite ranks.

Australian hockey players do not get paid a lot of money.

It's no secret.

When I wrote about the fantastic work Hockey Australia does to ensure equal pay between the genders, the gist of the feedback I received was:

"Yeah, that's great they both get paid equally, they get paid stuff-all… equally."

The issue continues to rear its head, with our national soccer team, the Matildas, putting their measly wages in the spotlight. That fight continues.

So how much money is enough?

You have to consider the early morning training sessions, injury setbacks, leaving your family for 12-16 weeks a year, not to mention the relatively short shelf life.

Hockey Australia CEO Cam Vale was under no illusions as to where hockey sits in the pay stakes describing the "living away from home" allowance Australian hockey players receive as "modest".

But Vale said Australian hockey players were "certainly not in the sport because of the income".

"They are in there for the absolute love of the sport, the success that can be achieved and the likelihood that if you are in an Australian hockey team, men's or women's, over your career you are going to have a chance for the ultimate (an Olympic medal)."

Now put yourselves in the shoes of an athlete, you might have five years at the top of your game.

If you're lucky, you snare an Olympic medal.

How much do you want to get paid, knowing that you will one day be in your mid-30s and the sporting career you have dedicated your life to will now be behind you.

To quote Vale: "It's complicated."

Australian hockey players have three salary streams: Hockey Australia payments, Australian Sports Commission payments and Australian Olympic Committee medal incentive payments.

"The men are closer to what you would call the average full-time wage than the women," Vale said.

This is thanks to the Hockey India League where a player can earn between $40,000 and $80,000 a year, he said.

But overall, without giving any exact figures, Vale said playing for Australia is a "full-time commitment without a full-time salary".

"I've got no doubt our athletes would love to be paid more and deserve to be paid more," Vale said.

And therein lies the challenge.

At the moment most Aussie hockey players are having to choose between love or money, leaving the question: is it too much to ask to have both?

GOOD GEAR




Speaking of the Hockey India League, Melbourne lad Alex Mason has taken it upon himself to spread the love.

The Yarra Valley hockey player is importing HIL playing guernseys.

The interesting part though is just whose gear has been in highest demand.

"The most popular tops so far have been (Tom) Boon, (Jeroen) Hertzberger and (Kieran) Govers," Mason said.

"I realised that a lot of kids watched the HIL and it really promoted hockey in an exciting way, a bit like the Twenty 20 cricket format.

"It has gone really well so far with plenty of orders from Holland and Belgium, plus a few from Australia."

Check out the range at www.tophockey.com.au or https://www.facebook.com/tophockeyshop

The New Daily


---

Field Hockey Head Coach Nancy Stevens Records 600th Win

Coach Stevens is the first field hockey coach across all NCAA divisions to reach 600 wins

STORRS, Conn. - University of Connecticut head coach Nancy Stevens reached 600 wins, the most in NCAA field hockey history across all divisions.

Stevens accomplished the impressive feat when No. 1 UConn beat No. 10 Boston College, 2-1, on Sunday afternoon. It only took her 803 games to do it.

"I was happy that my 600th win came against a top-10 opponent from the ACC," Stevens said. "The fact that our team played so well made the day extra special."

In her 26th season at UConn and 37th overall, Stevens is the first Division I field hockey coach in history to achieve the milestone. However, she is adamant that her success is based on a team effort.

"600 wins reflects the great number of amazing players we've coached," Stevens said. "They have inspired our staff to always reach to improve. I've been so fortunate to work for fifteen years with Paul Caddy and Cheri Herr on our staff. They have made immeasurable contributions to our program's success."

Stevens' 2015 team has been ranked No. 1 since the preseason. This year, UConn ranks in the top-5 among the national statistical leaders in almost every category. The Huskies lead the country in goals per game (5.50), scoring average (5.50) and scoring margin (5.00) while standing second in assists per game (4.67), points per game (15.67) and goals against average (0.50).

Stevens has shaped UConn field hockey into one of the most prominent programs in the nation. In 2013, she led the Huskies to their third national championship and was named the National Coach of the Year by the National Field Hockey Coaches Association.

Last year, Stevens took the Huskies back to the top of the sport, winning back-to-back titles for the first time in school history. UConn was perfect in Big East play and won its final 14 games of the season en route to the 2014 national title. Her accomplishments helped her to receive her second-straight NFHCA National Coach of the Year honor.

Since beginning Big East play in 1989, Connecticut's field hockey team has captured 14 of the 26 Big East Tournament crowns, including three in a row from 1998-2000 and 2012-14 and four straight from 2004-07. In addition, the Huskies have earned 14 of the last 18 regular season titles, including a stretch of five in a row from 1996-2000 and four consecutive crowns from 2002-05.

A 2007 inductee into the NFHCA Hall of Fame, Stevens has coached 42 First Team All-America selections, 80 First Team All-Big East selections and nine U.S. National Team members.

Stevens also belongs to the Connecticut Field Hockey and West Chester University Halls of Fame. She is an eight-time Big East Coach of the Year and eight-time NFHCA Mideast Coach of the Year.

Courtesy of University of Connecticut Athletics

USFHA media release


---

Craig Fulton Named Philips Sports Manager of the Month




Philips Ireland today 15th September  named Craig Fulton, Head Coach to the Irish Hockey Team, as winner of the Philips Manager of the Month for August.

On August 29th, Ireland defeated England 4-2, to claim their first ever bronze medal at the Eurohockey Championships in London. The win meant Ireland finished three places above their seeded position in a tournament that had four of the top teams in the world competing.

"We'd like to sincerely congratulate Craig. He is a world class coach and richly deserves this award" said Hockey Ireland CEO Mike Heskin.

Irish Hockey Association media release


---

Super 'geek' keeper Maddie Hinch scoops top award



England goalkeeper Maddie Hinch won the Sky Sports Sportswoman of the Month award. Photo: Frank Uijlenbroek/England Hockey/European Hockey Federation

Following their dramatic shoot-out win against reigning women's Olympic and world champions Netherlands in last month's Unibet EuroHockey Championship final, the star from that night picked up an illustrious award from one of the UKs top broadcasters.

England goalkeeper Maddie Hinch received the Sky Sports Sportswoman of the Month award for August following her performances throughout the event, which saw England women crowned European champions for the first time since 1991.

For the award, amongst other female athletes, she was up against reigningOlympic and world heptathlon champion Jessica Ennis-Hill, who had won that same event at the World Athletics Championships in Beijing, China earlier in August.

Speaking of the award, Hinch said: "When I saw I was up against Jessica Ennis-Hill, I thought 'wow' that is some company to be in."

But the England and Great Britain goalkeeper, whose Sky Sports award is just one more accolade to add to her growing collection, might one day reflect that Ennis-Hill and other female athletes would consider themselves to be honoured finding themselves in the company of the 26-year-old goalkeeper.

Since June, Hinch has been part of the Great Britain team that played in the Hockey World League Semi-Finals in Valencia, beating all opposition to secure both a spot at the Rio 2016 Olympics and a place among the world's best eight teams at the women's Argentina Hockey World League Final in Rosario.

Hinch was voted goalkeeper of the tournament in Valencia after conceding just one goal throughout the 10 days of competition.

Following Olympic qualification, she swapped the Great Britain shirt for England and went on to even greater heights, winning the European Championships for England for the first time in 24 years.

The manner of their victory – coming back from 2-0 down against the world number one ranked side and reigning World Cup and Olympic champions, Netherlands, was a script worthy of a Hollywood movie.

That night in London, Hinch played a leading role. The Dutch had taken a 2-0 lead and seemed on the way to yet another title, but the last eight minutes of the match, played in front of a capacity crowd at the Queen Elizabeth Olympic Park, saw a remarkable fightback by England.

"We knew if we could get back into the game, there is no better 'keeper when it comes to shoot-outs than Maddie," said England Head Coach Danny Kerry after that victory.

Maddie paid back his confidence as she made three saves in the shoot-out against three of the best strikers in the world.

What is sometimes forgotten from that memorable evening in front of a passionate home crowd, is that Maddie had also pulled off a gravity-defying triple save in the dying moments of the match, somehow going from lying on the floor after one diving save, to reaching a follow-up shot and then somehow saving another.

The next international challenge for Hinch and her Great Britain teammates is the women's Argentina Hockey World League Final in Rosario at the end of the year.

As a build-up event for the Olympics, that tournament is crucial. As a standalone event to work on squad tactics and perform against the best teams in the world, it is priceless.

For Hinch, it is yet another chance for the 'geek' in her to show itself. "I do my homework before on our opponents and the way they like to take their penalties, so I have a game plan to give me confidence. Events such as the EuroHockey Championships and the Hockey World League are a chance for me to go up against the top players on the planet. It is just like: 'Get out there and give it a go'. Thankfully, in the EuroHockey Final, the Dutch did what I thought they'd do. So the geekiness was working."

With the Hockey World League Final just over 11 weeks away, players and coaches from all of the teams taking part in Rosario are going to be doing their own homework… looking for ways to beat the award-winning Great Britain and England hero.

FIH site