All the news for Wednesday 28 May 2014

Nothing short of brilliance set to happen in The Hague

3 Days to go and 3 reasons why the Rabobank Hockey World Cup is special




As we get just three short days away from opening day of the Rabobank Hockey World Cup 2014, we take a brief moment to hit the highlights of this year's men's and women's spectacle in the Hague. Below are three of the many important highlights including brilliant numbers, a variety of hockey and the fact that it's all happening in one place!
 Incredible numbers
This year's Rabobank Hockey World Cup is expected to be viewed by 386 million fans on television and a further one million watching via online YouTube streaming. The stadium at Kyocera holds 15,000 fans, while the Greenfields Stadium has space for 5,000 spectators meaning that over 14 competition days and 76 matches 250,000 ticket holders will file through the venue and surrounding Hockey Park. Add on that entering the World Cup FIH will have nearly 500,000 Facebook fans, 30,000 followers on Twitter and 8000 on Instagram to spread the news to!
 A family occasion
The Hockey World Cup is a 16-day, 76-match showpiece. But it is not just the main event that will be taking place in The Hague. Masters and Grand Masters hockey will bring together 70 teams across the 40-65 age group, while a World Youth Tournament is also taking place. Not to be outdone, politicians and embassy staff are getting into the hockey spirit with an Embassy Tournament, pitching embassies – supplemented by ex-pats – against each other. There will also be the world's biggest beach hockey festival taking place at Scheveningen from 12-14 June. There will be no shortage of variety for the two weeks of hockey action.
 Top hockey all in one place
This year sees the 13th edition of both the men's and women's Hockey World Cup, and in all that time, this is only the second time that the men's and women's event has been held at the same venue. The previous occasion was also in the Netherlands in the great city of Utrecht in 1998. The Australian men, who won in New Delhi, and the Argentinian women, who won in Rosario, will be looking to defend their 2010 World Cup titles.
---

No double dutch in Holland's World Cup record bid

By S. Ramaguru



The South Africa women's hockey team having a bit of fun with the World Cup mascot Stockey before their first training session at the Kyocera Stadium at The Hague last week. The tournament begins on Saturday. - EPA

THE HAGUE: Hosts Holland are looking for a record-equalling fourth title and they are confident that having home ground advantage will play in their favour when the hockey World Cup starts on Saturday.

The Dutch have already won three titles and are just one away from equalling Pakistan's four-title record. Two of Holland's titles were won when they hosted the tournament.

The Dutch won their first World Cup in 1973 when they hosted the event in Amstelveen. They defeated India 4-2 on penalties in the final after the match ended 2-2 at regulation time.

In 1990, they won the title for a second time in Lahore by beating Pakistan 3-1 in the final.

Their third triumph came in 1998 when the played hosts in Utrecht. They beat Spain 3-2 in the final.

This is the third time they are hosting the World Cup.

Pakistan, who were the inaugural winners in 1971 (Barcelona), went on to win the title again in 1978 (Buenos Aires), 1982 (Bombay) and 1994 (Sydney).

The Dutch are third in the world rankings and also finished third at the 2010 World Cup.

At the 2012 Olympics in London, the team won the silver medal.

Team skipper Robert van der Horst said that they have a young team but one that is capable of winning a medal at The Hague.

"We are ready for the World Cup," he said.

"We have a young, strong team and we have been playing together for four or five years now. We have a smart and strong team and are especially good at speeding up the game. We hope to get a lot of energy from the Dutch supporters and return that energy as well. We're going to make this one big Dutch hockey party," he added.

The Dutch also have a team in the women's World Cup, which is being held simultaneously. Thus, they are looking at making it a double celebration when the tournament ends on June 15.

The men's team are coached by Paul van Ass, who was the national juniors coach in 2009.

The Dutch are in Group B along with world number two Germany, New Zealand, South Korea, Argentina and South Africa.

On paper, the Dutch and the Germans look good to make the semi-finals from their group. But both are well aware of the threat posed by the Kiwis, who in January won the World League Finals in New Delhi.

"I do not think that it will be as easy as expected. There are a few teams that can spring a surprise and we just have to take it one match at a time and go forward. There are no easy matches at this level and you have to be at your best," he added.

Holland, Germany, India and Spain are the only teams to have played in all 12 editions of the World Cup. All four teams have again qualified for the 13th edition here.

The Star of Malaysia


---

Belgium's no waffle in this World Cup

By S. Ramaguru

KUALA LUMPUR: Belgium have not won any major titles, but many believe the Red Lions are the team to watch at the hockey World Cup Finals, which begins in the The Hague, Holland, on Saturday.

The Belgians underlined their ambitions by winning a four-nation tournament in Duesseldorf, Germany, last weekend. Besides Belgium, the other competing teams were World Cup finalists Germany, Holland and England.

Belgium coach Marc Lammers, a Dutchman, believes they have what it takes to win the World Cup this time.

"If we come fourth, I will be a little disappointed. We want to win a medal, but I always say that you will not win a medal if you don't focus on the game that is coming up. We cannot think about the final as soon as we win our first game.

"But we have won against all the big teams in the past few years. So we can win everything, but we can also lose everything. The beauty of this team is that they haven't won a big tournament so they are hungry," he said.

Belgium's first-ever win in an International Hockey Federation (FIH) sanctioned tournament came at last year's World League Semi-Finals in Rotterdam. They defeated Australia in a penalty shootout in the final.

Lammers has done a good job with the team and their results are a testimony of their abilities. In the four-nation tournament in Duesseldorf, the Belgians drew 2-2 with Germany and then defeated Holland 2-1 and England 3-2 to win the title.

Belgium, who are making their fifth appearance in the Finals, are in Group A with world number one Australia, Malaysia, India, Spain and England.

The Belgians first made the Finals in 1973 and they finished eighth for their best-ever performance. Their other outings were in 1978 (14th), 1994 (11th) and 2002 (14th).

For Lammers, he's looking forward to the 16-day Finals.

"Australia are the number one in our group. England, Spain and Belgium are all about the same standard. I think it will be these three teams fighting for second place.

"We have a young team with an average age of 22. When you have a young team, there is always the chance of a player who will turn out to be a real surprise package. It is exciting," said Lammers.

The Red Lions will open their campaign against India on May 31 followed by Malaysia on June 2. Their other games are against Australia (June 5), Spain (June 7) and England (June 9).

The Star of Malaysia


---

Hockey World Cup sans fanfare

With less than 4 days to go, the event has missed the consciousness of fans and media

Rachna Khaira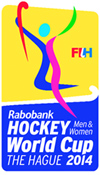 JALANDHAR - Even though India has no hope of ever participating in the FIFA World Cup, the football extravaganza that begins in Brazil in the second week of June, sports fans already seem to be deeply immersed in the passion of the sport.

On the other hand, with less than four days left for the hockey World Cup to begin, and with India being one of the teams in the fray, the event seems to have missed the consciousness of fans and media. Indian fans and even the media, keenly following the tamasha-like IPL, seem to have forgotten that their national team will soon take on Belgium in its first match of the hockey World Cup.

According to Hockey India (HI) Secretary Narinder Batra, Indians lost their connect with the sport since the national team lost its winning edge many years ago. "Despite our best efforts, we have not been able to register any win in any of the major international hockey events over the years," he said.

"People seem to have disconnected themselves with the game." Batra also said that Hockey India has focussed more on the Asian Games than the World Cup this year. "We may get a decent position in the World Cup but will definitely emerge as the winners in the Asian Games, scheduled to be held in South Korea in September this year," said Batra.

In Punjab, long known as the cradle of hockey stars, the situation is no different. The state is known for the famous Sansarpur village, home to numerous Olympics medal-winners, and the Surjeet Hockey Academy and various other academies that have churned out many national and international players.

However, in terms of a build-up for the World Cup, there seems to be a complete lull in the state. No signature campaigns have been launched in the state from which the maximum number of players – 10 – are in the current national squad. The youth of the state, whose keen interest in the recent Lok Sabha elections was visible on the social networking sites, seem to have ignored hockey. The Indian team seems to have lost its fan following along with its cutting edge. Pargat Singh, the Hockey India Secretary, said that top-quality hockey tournaments are missing from the state, and that reflects in the dwindling interest. "How can you expect people to connect with the game without giving them a consistent dose of talented players and the passion connected to the game?" Pargat Singh told The Tribune.

"For a long time we have been waiting for the approval of HI to organise a six-nation tournament with a prize money of Rs 1.5 crores in the state but so far have not received the approval."

Olympian Balbir Singh Kular, who won Olympics and Asiad medals with the Indian team in the 1960s, believes that the main problem lies with the strategy of promotion of hockey. "Although it is bit shameful to ask for promoting the national game in the country, the fact is that the minds of the sports fans are awe-struck by cricket," he said. "So HI has to think of a really good marketing strategy now, along with raising the standard of the sport, to revive its fan following. The old players should also come forward to promote the sport in their respective areas."

That's not happening and so, with just a few days left for the match against Belgium, there is hardly anyone trying to cheer the team up by shouting "Chak de!"

The Tribune


---

Nikkin Thimmaiah ruled out of hockey World Cup

NEW DELHI: Forward Nikkin Thimmaiah has been ruled out of the hockey World Cup after suffering a hamstring injury during training at The Hague, dealing another blow to India's chances in the mega event.

Nikkin, who was injured on Monday, has been advised complete bed rest for four weeks by the doctors who diagnosed a tear in the hamstring muscle, Hockey India (HI) said in a release on Tuesday.

Nikkin's injury came a day after another key forward, Ramandeep Singh, was ruled out of the tournament after suffering multiple fractures on cheekbone during a warm-up match against Argentina.

HI said that it would send Yuvraj Walmiki as a replacement for Thimmaiah. Walmiki will join the team and both Ramandeep and Thimmaiah are expected to return home on Wednesday.

"It's a double blow. Nikkin Thimmaiah is a key player in the team and his injury is a big setback. With both Ramandeep and Nikkin missing out on the big platform, I am sure both Yuvraj and Lalit (Upadhayay) will take this as a big opportunity to prove themselves," said India's chief coach Terry Walsh.

Walmiki, who made his debut in 2011, said he was looking forward to the new challenge.

"I will give my best and live up to the expectations of the coach and team. I was part of the Indian team on the European tour last month. So getting used to the weather and playing conditions ahead of the World Cup should not be a big challenge for me. I am excited at having got a call from the team and am looking forward to take on the challenge."

The Times of India


---

Walmiki replaces injured Thimmaiah in India's World Cup team

THE HAGUE (Netherlands): Indian men's hockey team has suffered yet another blow as forward Nikkin Thimmaiah has been ruled out of the upcoming Hockey World Cup, following a hamstring pull on the right side.

Doctors diagnosed a tear in hamstring muscle and have advised Thimmaiah a complete bed rest of four weeks. Yuvraj Walmiki has been named as his replacement.

Couple of days back, striker Ramandeep Singh was also ruled out of the tournament after seriously injuring himself during India's first practice match against Argentina.

"It's a double blow to us. Nikkin Thimmaiah is a key player in the team and missing out on him will be a big setback. With both Ramandeep and Nikkin missing out on the big platform I am sure both Yuvraj and Lalit (Upadhyay, who replaced Ramandeep) will take this as a big opportunity to prove their game," said India's head coach Terry Walsh.

Walmiki, 23, who will be flying tonight for The Hague to join the team for the May 31 to June 15 mega-event, said he would be looking to give his best.

"It's a big loss for the team as we will miss both Ramandeep and Nikkin during the upcoming World Cup. I will give by best and live up to the expectations of the coach and the team," said Walmiki.

"I was a part of the Indian team that went to Europe Tour last month to get used to the weather and playing conditions ahead of the Rabobank Hockey World Cup. It should not be a big challenge for me. I am excited for having received a call from the team and am looking forward to take on the challenge ahead," he added.

In the recent past, Walmiki has played in Hockey World League Finals 2014 and was one of the key performers. He made his international debut in 2011 and has 38 international caps.

He has also played several major international tournaments like FIH Olympic Qualifier 2012 (India), Champions Trophy 2012 (Australia), Sultan Azlan Shah Cup 2012 (Malaysia), FIH Champions Challenge 2011 (South Africa) and Asian Champions Trophy 2011 (China).

On the basis of his past performances, he was selected in the 33 core probables for the World Cup and went on to play during the European Tour last month.

The Times of India


---

Yuvraj Walmiki gets surprise call up to join World Cup squad

Rutvick Mehta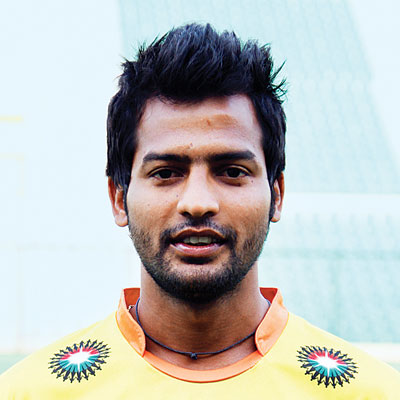 It was a bitter-sweet moment for Yuvraj Walmiki when he was told that he will be flying to the The Hague, Netherlands to join India's hockey squad for the World Cup scheduled to begin from Saturday.

Sweet, because he was initially left out of the squad but will now have a chance to live his dream of playing for India in a World Cup game. Bitter, because it came at the expense of his good friend Nikkin Thimmaiah.

Thimmaiah sustained a hamstring pull on the right side during training, with doctors advising him complete bed rest for four weeks, thus ruling him out of the mega event.

Yuvraj has been named his replacement, and he will depart from Mumbai on Tuesday night.

It is the second major injury setback for the Indian team even before the tournament has started, after striker Ramandeep Singh was also ruled out a couple of days back.

Yuvraj said he can't wait to prove his worth, now that he's got a chance.

"I'm really sad for Nikkin and this is not how I wanted things to happen," Yuvraj said on Tuesday. "But I'm happy that I'll finally get to live my dream of taking part in a World Cup for my country. It's the biggest occasion in the sport. I was mentally prepared for this, and I'm ready for the challenge."

The 23-year-old forward from Mumbai was named as one of the standbys after failing to make the cut in the final squad chosen among the 33 core probables.

"I was a little disappointed to miss the bus, but I told myself that matters of selection are not in my hands. I went back to New Delhi to join the camp, continued my training and worked double as hard keeping the Commonwealth Games in mind. But I'm glad I got a chance now itself," he said.

Yuvraj was part of the squad that went for a preparatory tour to Europe recently, so adjusting to the conditions shouldn't be a big issue for the Mumbaikar who will be playing for the first time in a World Cup.

"Yes, it won't be that difficult for me to adjust to the conditions. But World Cup is a different ball game altogether. No game can be taken lightly," he said.

It remains to be seen if Yuvraj manages to make the cut in the playing XI, but he is waiting for that one opportunity.

"Whatever chance I get, I want to score goals or create penalty corners for the team. I want my name to be there on the scoresheet," he said.

Asked how his family reacted to the news, Yuvraj said, "It was their dream to see me playing in a World Cup as well. So they're extremely happy. They told me that I've been given a chance, and I shouldn't waste it."

DNA


---

Two injuries in two days, but no doctor with Indian team

Harpreet Kaur Lamba

India's World Cup sojourn has began in the worst possible manner, with forwards Ramandeep Singh and Nikkin Thimmaiah being ruled out four days prior to the start of the tournament at the Hague in Holland.

While Ramandeep suffered multiple fractures to his cheekbone after being hit during a practice game, Thimmaiah sustained a hamstring tear on Monday night.

What comes as a shock, however, is news that the team have travelled to this high-profile event without a doctor. This first came to wider attention when Ramandeep -- who was hit on the face during a warm-up game -- had to be attended by the doctor accompanying the Argentine team as there was no one to provide him even basic medical aid from the Indian dugout during the match.

This, in fact, isn't the first time that India are facing such a problem. During the last year's Asia Cup in Malaysia, skipper Sardar Singh went down with fever and was later hospitalised but his treatment was delayed due to the non-availability of a doctor.

Earlier, Dr B.K. Nayak of the Services was a regular member of the support staff, but has sometimes found it difficult to get permission from employers, the Indian Army. In fact, the national team's month-long preparatory camp here was held sans a doctor, with physios taking up the duty when needed.

Many players are carrying niggles and given the serious nature of injuries to Ramandeep and Thimmaiah, it is shocking that the team do not have medical help at the top event. Hockey India, it is learnt, have asked high performance director Roelant Oltmans - a local - to arrange for medical aid in Holland.

Said HI secretary general Narinder Batra when queried on the matter, "We do not have anyone of the caliber of Dr Nayak travelling with the team, but there are physios. If there is no full time doctor with the team, it does not mean the players are not being taken care of."

Pressed further, he said, "The team can always hire a local doctor."

Such is also the case of the remaining campers here, who have been training without a doctor, a physio or even a masseur.

Sports Authority of India director general Jiji Thomson said it was up to the federation to spell out its requirements. "We have provided HI with everything they have ever wanted. In fact, more than what they have asked us for. If they want a doctor, they should let us know."

Yuvraj Walmiki was meanwhile, named as a replacement for Thimmaiah, and will join the team in Holland on Wednesday.

The Asian Age


---

Grateful Hafifi not letting this one slip by

By S. Ramaguru



Hafifihafiz Hanafi (right) seen here in action against Japan in a test match at Bukit Jalil in 2011, was a surprise inclusion into the Malaysia World Cup hockey squad who start their campaign against Australia on Saturday at The Hague, Holland.

THE HAGUE: The last two years have been pure agony and uncertainty for hockey player Hafifihafiz Hanafi.

He injured his knee in October 2012 and had to sit out the whole of last year trying hard to recover from it. It was only in April that he finally got the full clearance to train and was recalled to the side just two weeks before the Champions Challenge I started in Kuantan.

He didn't make the final team and at that point thought that playing in the World Cup would remain just a dream.

The Maybank player is already 28 years old and time is not on his side.

He was caught by surprise when the final 18 players for the World Cup were named on May 21 by the Malaysian Hockey Confederation (MHC) and his name was on the list.

"I am thankful my sacrifices have not gone in vain. It was a pleasant surprise and I want to make sure that I do my best and repay the faith the coach has in me.

"It is difficult to express my feelings as I wait for the opening match. My only thought is to score goals and help Malaysia win our matches," he said.

The Perak-born player has a silver medal from the 2010 Asian Games and has played in the Commonwealth Games and the Asian Champions Trophy as well.

He was a member of the 2005 National Juniors team coached by Sarjit Singh. Two years later he made the national team and earned a regular berth. It was also in 2005 that he joined Maybank, which he now plays for in the Malaysia Hockey League.

Now with the biggest hockey stage waiting for him, Hafifi believes they need to create history.

"Our target is to finish in the top 10, but I think we must work hard to do better and try to match the eighth placing earned by the 2002 squad.

"I believe that my team-mates are also determined to do better and we will try our best to spring a surprise," he said.

The Malaysians open their campaign with their Group A match against world number one Australia on Saturday.

The Star of Malaysia


---

Thiery replaces Luypaert in Belgian squad

Royal Leopold's Dorian Thiéry was named the 18th player in the Belgian national squad for the World Cup following the withdrawal of EHL Hero Loïck Luypaert due to a shoulder injury.

Thiéry got the nod ahead of Gauthier Boccard for the final spot in Marc Lammers'  panel and also scored in a challenge match against South Korea – along with Bloemendaal's Tom Boon – in a 2-2 draw as their preparations continues.

The change is among a couple of personnel changes that have been made in the lead-up to the World Cup with India having to replace Ramandeep Singh while Nikkin Thimmaiah suffered a hamstring tear on Monday.

Yuvraj Walmiki and Lalit Upadhyay are the two replacements for Terry Walsh's panel.

Euro Hockey League media release


---

Hall of fame: Shahbaz Ahmed — the Maradona of Hockey

By Emmad Hameed



With his trademark dribbling skills and crossfield runs, Shahbaz possessed the rare ability of producing magic when least expected. PHOTO: commons.wikimedia.org

In the assembly line of hockey stalwarts from Pakistan, forwards have made a telling contribution. Islahuddin Siddiqui, Hassan Sardar, Shahnaz Sheikh, Samiullah, Tahir Zaman and Waseem Feroz were all considered wizards, who could pierce through opposition defence like a knife through butter.

But one man arguably ranks higher than any player in the history of the game; his control of the hockey ball, lightening runs from one end of the field to another, razor sharp and accurate passes for the centre forwards made him the 'Maradona of hockey'.




Shahbaz Ahmed captained Pakistan to the 1994 World Cup title in Sydney, the last global triumph for the country in the much loved national sport.

His performance in the final against the Netherlands is considered by many as one of the greatest displays of dribbling, body dodges, ball control and stick work the world has ever seen.




Despite his wonderful display, the match ended in a 1-1 stalemate after the allotted 70 minutes. During a pulsating penalty shootout, Shahbaz's feeble push barely succeeded in making it over the line (he was not a regular penalty stroke taker, but since most players froze under pressure Shahbaz took the challenge head-on).




One can't doubt that destiny and lady luck was on the Faisalabad-based player's side, who did everything but single-handedly win the title during the  1990 World Cup final, also against the Netherlands in front of a 60,000 strong crowd in Lahore.

From 1990 to 1994, Shahbaz was by a country mile the best player in the game, he won the man of the tournament awards in both the 1990 and 1994 World Cups and had a bigger impact than any other player in the 1992 Barcelona Olympics as Pakistan grabbed the bronze medal.

With his trademark dribbling skills and crossfield runs, Shahbaz possessed the rare ability of producing magic when least expected.

His main asset was his incredible fitness; a lithe and agile athlete who had supple muscle and powerful legs that helped him run around the field with ease.




During his playing days, the green shirts were a powerhouse at the regional level, especially against archrivals India. The 1990 Asian Games and the 1989 Asia Cup were won thanks to the sublime performance of the great forward in crucial games.

Shahbaz's heroics in the Asia Cup final at Delhi left the Indian supporters rattled and frustrated as Pakistan lifted the trophy. The team bus was attacked by hooligans on their way to the hotel, slightly injuring some of the players.




But it wasn't India alone that bore the brunt of Shahbaz's prowess; even the Australia and the European teams held him in great regard.

The respect that the forward received on and off the field made him one of the most likeable players of his era. Rarely was he seen arguing with the umpires and experts often quipped that a player of his ability was too good to indulge in unnecessary antics.

Shahbaz was awarded some of the greatest accolades and awards in the country, including the Pride of Performance and Hilal-e-Pakistan awards.

He had an unflinching desire to bow out on a high and made more than one comebacks to the national fold. Unfortunately, Shahbaz was a shadow of his former self in the 1996 Atlanta Olympics and his last few days on the pitch petered out unceremoniously.

1994 was the last year of global success for the national hockey team; after Shahbaz's retirement, it seems that a whole generation of Pakistan's talent vanished. Twenty years have passed, but the memories of his breathtaking runs against Australia, Germany and the Netherlands are etched in memories of millions.

The Express Tribune


---

Shahnaz optimistic about Pakistan's chances at Incheon Asian Games

ISLAMABAD: Pakistan hockey team head coach and manager Shahnaz Sheikh has termed preparations for the upcoming Asian Games in Incheon, South Korea up to the mark and is quite hopeful that the team will defend their title in style. "When the team was handed over to me, the players' fitness level was quite questionable, but after only four-week training, the boys' dedication and with my assistants' help, I have managed to transform them and get more than satisfactory response from them. I am happy the way they are training hard in the camp; they will be able to improve their fitness," he said on Tuesday.

To a question, he said there were injuries to some players. "Umar Bhutta has taken one-month rest due to stomach upset while Rizwan Senior has twisted his ankle, Liaqat Rasool's father has passed away, Fareed has taken four-week leave due to hamstring. Now the total strength of the camp is at 32. Haseem Khan is expected to join the camp in the first week of June while Khalid Bhatti and Ali Shan are expected to be the part of the camp in next two or three days." Shahnaz said he head successfully managed to transform players to play both classic and modern hockey and also gave top priority to goalkeeping department. "All four goalies are doing wonderfully well in the camp and I have also emphasised on short corners. I don't want players to play long balls, instead I am focusing on short passes, which will help the players a great deal in tackling the opponents in competitive matches," he maintained.

He said the camp would continue till June 15. "I must appreciate that the youngsters have learnt a lot while playing against the seniors and they are getting into shape with each passing day. The main objective of inviting the junior players to the camp was to give them much-needed exposure and provide them with an opportunity to gain experience. They are doing well, but to get into the national squad, they need a special effort." He said he had spent four weeks with players and now he could easily describe they had gained almost 30-40 percent match fitness. "There is still a room for improvement and I am working tirelessly to help the country regain its lost glory. I am quite confident that due to my efforts, the players will be able to produce more than desired results," he stated.

Former Olympian Shahnaz said the second phase of training was scheduled in Abbottabad. "But I have decided to continue training at the same venue. I have requested the PHF in this regard because I am more than satisfied with the facilities being provided by the Pakistan Sports Board (PSB). I am not sure the players will get same kind of facilities anywhere else and at that crucial stage, I can't afford to take risk, as the players are shaping up well, that was the reason behind my decision preferring Pakistan Sports Complex to Abbottabad," Shahnaz concluded.

The Daily Times


---

Negri stun FT

NEGRI Sembilan's campaign in the Perlis Malaysia Games hockey competition continues brightly after upsetting heavyweights Federal Terittories 3-2 at the Perlis Sports Complex in Kangar yesterday.

Coach S. Chandran said his team's counter attacking play paid dividends in the Group B encounter but stressed that their job is not done until they secure a spot in the knockout stages of the tournament.

Negri, who got on the scoresheet via a Ganeisha Tamil Chelvam penalty corner and field goals from Mohd Luqman Hajim Muhd Asri and Mohd Asyraf Juzaili, had lost their opening match to Penang 4-1 but bounced back with wins against Selangor (5-3) and Sarawak (8-0).

"We knew they (FT) would come right at us, so the plan was to hit on the counter and that is how we scored both our field goals," said Chandran.

"It was a good win as FT are a better side than us with much more experienced players. It has been a good run so far but we cannot afford to lose focus as it is quite an open group now.

"There are no stars in the squad and team spirit is high. As I have said before, our goal is to make the semi-finals and we have to win our last two games."

The other Group B match played yesterday saw Penang draw 1-1 with Malacca while in Group A, Johor beat Sabah 3-1, Perak drubbed Pahang 4-0 and defending champions Terengganu defeated Perlis 3-0.

New Straits Times


---

Ghana's Ash hockey league: Seniors show class

Seniors Hockey Club in Kumasi played one of their best games to beat Unique 2-1 in last Saturday's epic Ashanti Regional Hockey League match as Royals overpowered KNUST by the same scoreline to occupy the summit of the table.

Playing with their strongest squad yet, the old guards recovered from a controversial first half goal by the only lady in the Unique squad, Lydia Afriyie, whose final touch which even though did not cross the goal line was awarded a goal by umpire Peter Obeng to win the match.

Ironically, that goal, instead of dampening the spirits of the Oldies, rather galvanised them as they swang into action to dominate the end-to-end action.

Late substitute, Peter Adusei Mensah (Boluwah), tapped from close range to equalise for Seniors before Felix Kofi Serbeh produced the match winner, connecting an intelligent pass from Yaw Boafo to fetch the three points.

Lawyer Boafo, with his back to the post, twisted his stick deceptively as his markers were caught ball-watching as Serbeh was left alone to score minutes before the end of the exciting match.

In the other match, Michael Dei Ampofo and Peter Obeng scored as Royals defeated KNUST 2-1 to move to the top of the table. Samuel Asare scored a consolation for KNUST.

Royals lead with 13 goals, KNUST and Bibiani are tied on 11 points apiece but KNUST have a better goal difference, while Bibiani and Seniors follow in that order.

KNUST play host to Seniors on Saturday, while Bibiani will attempt to rediscover their former selves as they clash with Unique.

GhanaWeb


---

Celebratory match including past and future stars of Western Wildcats

On Saturday 31st May Alistair Trainor and Niall Sturrock celebrate 40 years as members of Western Wildcats Hockey Club with a star-studded invitation game at Auchenhowie.

More than fifty players ranging from teenagers to septuagenarians are expected to play in a match that will feature twenty seven internationalists and serve as something of a Who's Who of Western's last half-century. The game will last four 20 minute quarters with Ally and Niall as team captains.

The event is sponsored and supported by Friends of Western and all those involved will be able to meet and greet old friends while having the opportunity of making some new ones. Hospitality is being provided for the players and it is envisaged that this will be an all-day affair, segueing nicely into the club awards dinner held at the club that evening

Niall and Ally are excited at the prospect of such an enjoyable event to commemorate their joint milestone.

"What I think this really demonstrates is how hockey embraces all ages and abilities and finds a place for everyone, be they internationalists in their prime, promising youngsters or just club players of any age and level who love the sport," said Niall.

"In fact, there are several family connections in both teams which sums up the positive nature of our game and of Western as a club. We've got Tony Duncan who played for Scotland in the mid-sixties at one end of the scale and Lewis Murray, Kyle Bannerman, Andrew McConnell and Euan Anderson who are some of our most exciting youth prospects at the other and every point in between."

Ally is delighted at the effort so many are making to be involved. "A number of those playing are current club members but what is really pleasing is that so many have come out of retirement and are often travelling significant distances to take part. The likes of Roddy Philp and Graham Joyce are coming from England and Jonny McMeekin is making the trip from Northern Ireland. We also have a host of individuals who have represented Scotland at various levels over the years which makes the whole thing feel very special for us."

The game begins at 2pm on Saturday the 31st of May at Auchenhowie and all supporters will be made very welcome.

For further information please contact This email address is being protected from spambots. You need JavaScript enabled to view it..

Scottish Hockey Union media release


---

Open Day in Marlborough a memorable one



Black Sticks Alex Shaw (left) and Joseph Bartholomew (right) earlier this month at the Marlborough 2014 season open day.

Marlborough renowned for their amazing scenery, food and wines, now has hockey at the forefront with Hockey Marlborough seeing ActivePost Small Sticks numbers grow 22% this year.

The hockey community in Marlborough wanted to make sure their 2014 season open day, held earlier this month, started off with a bang and what better way to do that than by having a Milo Breakfast topped off with a couple of Black Sticks - Alex Shaw (Capital) and Joseph Bartholomew (North Harbour) to demonstrate their incredible skills.

Emma Sprosen was lucky enough to participate in some fun games and activities with both Alex and Joseph.

"I really loved meeting the Black Sticks at hockey, they looked real smart and showed us how to do dribbling and passing."

The day was a huge success, the kids loved it and it was great to have hockey ambassadors like Alex and Joseph who were able to inspire all the up and coming Marlborough players.

Hockey New Zealand Media release


---

England Hockey Awards - another fantastic evening!



England Hockey Awards 2014

On Saturday, Bisham Abbey welcomed 223 people from the hockey community to the England Hockey Awards Dinner on the banks of the Thames.

With 17 awards up for grabs the atmosphere and excitement was palpable. Teams/players/coaches/umpires and volunteers alike had travelled from all over the country, as far as Marton Furness in Middlesborough, Felixstowe in Suffolk and from as close as Marlow in Buckinghamshire to experience and support the event.

Simon Mason was MC for the evening and the winners were announced by representatives from NOW: Pensions, Perkins Slade and England Hockey Board members.

The winners in all categories were:

Now: Pensions Men's Senior Performance Player of the Season - Barry Middleton
Now: Pensions Men's Junior Performance Player of the Season - Andy Bull
Investec Women's Senior Performance Player of the Season - Maddie Hinch
Investec Women's Junior Performance Player of the Season - Lily Owsley
Performance Coach of the Season - Mark Bateman
Performance Umpire of the Season - Tom Swain
Perkins Slade Club of the Season - Felixstowe Hockey Club
NOW: Pensions Men's Team of the Season - Marlow 2nd XI
Investec Women's Team of the Season - Neston South Wirral 1st XI
Best Marketing Campaign of the Season - Cambridge City Hockey Club
Coach of the Season - Chris Glover
Club Volunteer of the Season - Stuart Burnside
Hockey Maker of the Season - Bruce Danbury
HA or League Volunteer of the Season - David Cawthorn and Eilish MacBean
Club or HUA Umpire of the Season - Steve Godwin
Young Umpire of the Season - Ben Garrod
Lifetime Achievement Award - Ben Rea

John Bax, Felixstowe Hockey Club Chairman, commented, "The whole event was very well organised and we all thoroughly enjoyed ourselves....It was an amazing experience which will live long in our memories and we would like to say a big thank you to England Hockey for organising it all!

"It was a very humbling experience to hear about the huge amount of work done by other clubs and individuals from all over the country. To be placed on the shortlist was a reward in itself for all the club members who have helped to make Felixstowe Hockey Club what it is today. To actually win is the most incredible achievement that we could have wished for and the award will take pride of place in our clubhouse!"

Over £2000 was raised from the charity auction that took place over the course of the evening, with participants bidding on lots including Cirque du Soleil and Investec London Cup tickets, a GB signed shirt and a signed stick amongst others, and all proceeds will be fed into grassroots hockey through The 1908 Club.

We'd like to extend our congratulations to all the winners, from this weekend - check out all the pictures from the event on Facebook, courtesy of Ady Kerry.

England Hockey Board Media release