All the news for Sunday 16 January 2022

EuroHockey Indoor Championship II 2022 (M) - Day 3
Paredes, Portugal

All times GMT

15 Jan 2022 10:00     TUR v CRO (Pool A)     5 - 8
15 Jan 2022 11:15     SVK v UKR (Pool A)     2 - 9
15 Jan 2022 12:30     ESP v POL (Pool A)         4 - 5
15 Jan 2022 14:00     TUR v POR (Pool A)     4 - 4
15 Jan 2022 16:00     UKR v CRO (Pool A)     4 - 13
15 Jan 2022 17:15     SVK v POL (Pool A)     1 - 6
15 Jan 2022 18:30     ESP v POR (Pool A)     5 - 2

16 Jan 2022 08:15     POL v UKR (Pool A)
16 Jan 2022 09:30     TUR v ESP (Pool A)
16 Jan 2022 10:45     CRO v SVK (Pool A)
16 Jan 2022 12:00     POL v POR (Pool A)
16 Jan 2022 13:15     TUR v UKR (Pool A)
16 Jan 2022 14:30     SVK v ESP (Pool A)
16 Jan 2022 15:45     POR v CRO (Pool A)

Pool standings
| Rank | Team | Played | Wins | Draws | Losses | Goals For | Goals Against | Goal Difference | Points |
| --- | --- | --- | --- | --- | --- | --- | --- | --- | --- |
| 1 | Poland | 4 | 4 | 0 | 0 | 23 | 12 | 11 | 12 |
| 2 | Spain | 4 | 2 | 1 | 1 | 17 | 12 | 5 | 7 |
| 3 | Ukraine | 4 | 2 | 1 | 1 | 17 | 18 | -1 | 7 |
| 4 | Croatia | 4 | 2 | 0 | 2 | 29 | 24 | 5 | 6 |
| 5 | Portugal | 4 | 1 | 1 | 2 | 14 | 17 | -3 | 4 |
| 6 | Turkey | 4 | 0 | 2 | 2 | 17 | 21 | -4 | 2 |
| 7 | Slovakia | 4 | 0 | 1 | 3 | 13 | 26 | -13 | 1 |
---

Asia Cup: India Women's Hockey Team Departs For Oman To Defend Title

Asia Cup Women's Hockey: India will compete against China, Indonesia, Japan, Malaysia, Singapore, South Korea and Thailand in the competition



Asia Cup: India women's hockey team leaves for Oman to defend title.© Twitter

The India women's hockey team left from Sports Authority of India (SAI), Bengaluru on Sunday to travel to Oman to defend their title at the Hockey Asia Cup which is set to take place from January 21-28 at the Sultan Qaboos Sports Complex in Muscat. India will compete against China, Indonesia, Japan, Malaysia, Singapore, South Korea and Thailand in the competition for the prized trophy and the top four teams from this tournament will qualify for the 2022 FIH Women's Hockey World Cup to be held in Spain & Netherlands.


---

Part 1: Women's Asia Cup Hockey History: South Korea ruled the roost

K. ARUMUGAM




India mooted the formation of an Asian Hockey Association for women in the early 1960s and emphasized the need for one during the 1962 international tournament in Ahmedabad. Soon, as a follow up, an ad hoc Asian Women Hockey Association (AWHA) was formed with Lucknow's Aizaz Rasool, then president of the All India Women Hockey Association, as its first president and Japan's Iwsa secretary.  The first meeting of the AWHA was held in New Delhi in 1964, the next one during the Tokyo Olympics the same year.


---

T&T hockey teams begin Chile departure

by Nigel Simon

T&T senior men's and women's hockey teams are expected to begin their departure on Sunday for their respective 2022 Pan American Hockey Cup in Santiago, Chile. The tournaments which run from January 19 – 30 will serve as qualifiers to their respective FIH World Cup.


---

Hockey India names 66 players for junior women's national camp

Keeping in mind selection of players for the upcoming World Cup, Hockey India has called 66 players for the junior women's camp, set to begin at the Sports Authority of India in Bengaluru from Monday.



The players have been selected on the basis of their performance in the Hockey India sanctioned domestic junior events in 2021. Image Courtesy: Hockey India

New Delhi: Keeping in mind selection of players for the upcoming World Cup, Hockey India has called up as many as 66 players for the junior women's national camp, which is set to begin at the Sports Authority of India in Bengaluru from Monday.


---

Inexplicable Absence of Maharashtra Players in 60 National Probables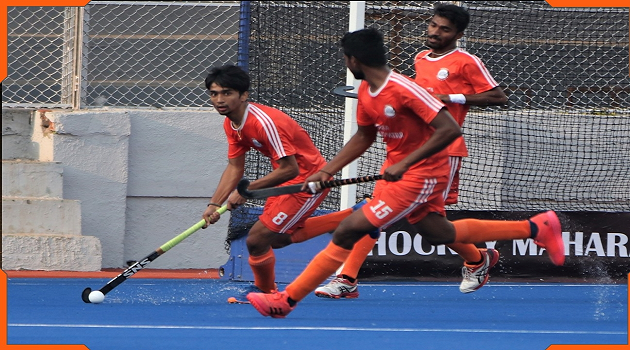 Hockey Maharashtra dished out a creditable performance, finishing fourth at the 11th Hockey India Senior Men National Championship that was held at Pune last month. But what was hugely surprising was the fact that not a single player from Maharashtra found a berth among the 60 probables announced by Hockey India. Hockey Maharashtra overcame Mizoram, Chhatishgarh, Bihar and Tamil Nadu en route to the semifinals, where they lost to eventual champions Hockey Punjab 0-3 in the semifinals and subsequently went down 2-5 to Hockey Karnataka in the bronze medal play-off tie.


---

The 5s is finally here

By Jugjet Singh



-Pic credit to mhc.org.my

ANOTHER Malaysian Hockey Confederation project, the Hockey 5s, is set to make its debut on March 2-6 at the National Stadium in Bukit Jalil.


---

Scotland U21 men and Women fall short to Durham University in their first outing of 2022

Scotland's U21 men's and women's squads were defeated by English Premiership's Durham University in their opening matches of the year as they got their European and world cup campaigns underway. Both sides were playing together for the first time, without much pitch time, and showed some encouraging signs despite the results.


---

Carson Brothers Propelling Their Clubs Into Super 6s Premier Division

Rod Gilmour



Photo credit: Jack Stanley

They may not be on the same team, but four Carson brothers could help their clubs reach the Men's Super 6s Premier Division this weekend.


---

East Grinstead Confirm Super 6s Finals Day Spot As Surbiton And Hampstead & Westminster Look Strong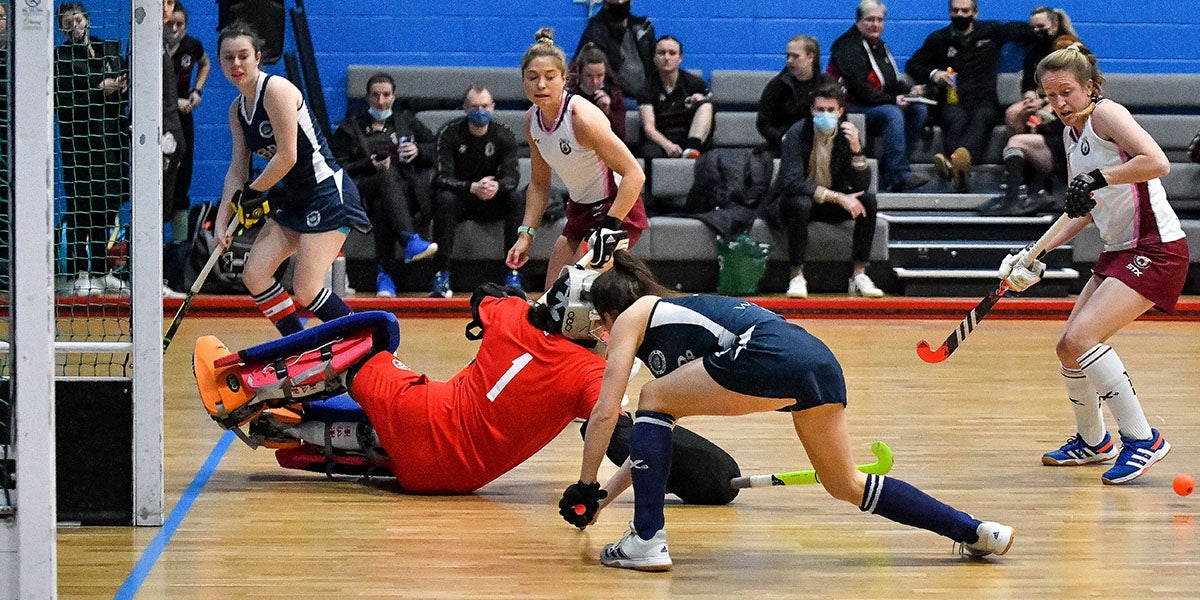 Photo credit: Graeme Wilcockson

East Grinstead became the first team to officially book their place at Super 6s Finals Day in the women's Premier Division, while Surbiton and Hampstead & Westminster are looking strong in the men's Premier Division to set up a fascinating final day of group-stage action on Sunday.


---

Super 6s Hockey: Old Georgians promoted to Men's Premier Division



Unbeaten Old Georgians were promoted to the Men's Premier Division PIC; Y1 Hockey/Stanley Sports Photography

Old Georgians cantered to the Men's Division One title on Saturday, ensuring promotion to the Super 6s Premier Division next season.


---

Framlingham, Ipswich, Repton & Whitgift Claim Schools Super 6s Titles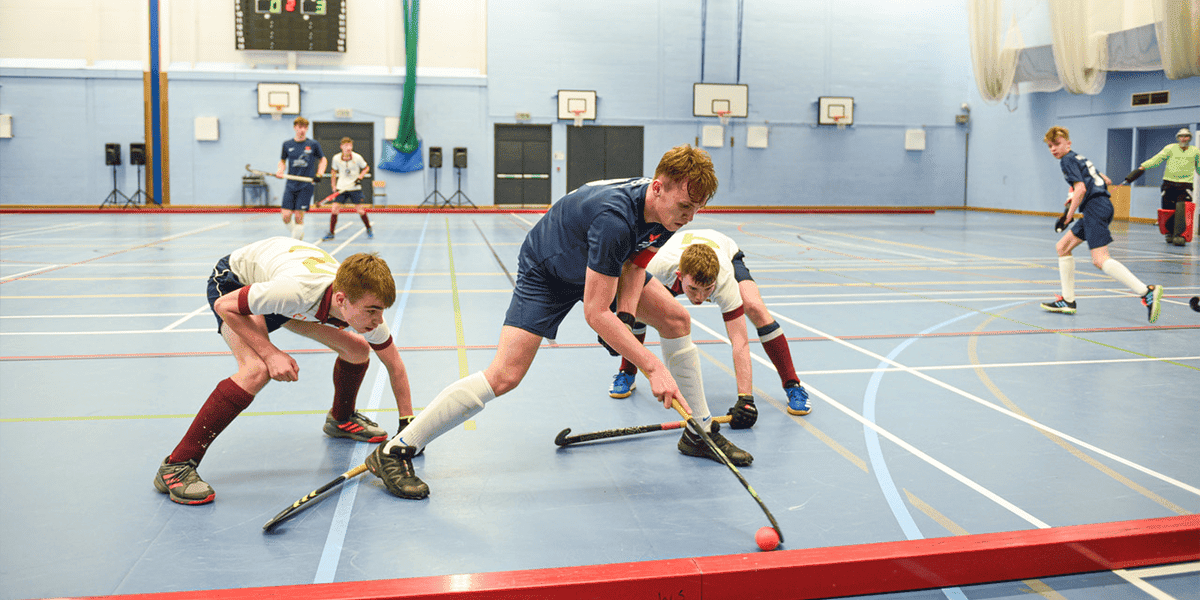 Photo credit: Take That Photo

Four different schools emerged victorious as the Schools Super 6s finals were contested across the country between 13-14 January.


---

Insta hit Railway for six in women's EYHL

Women's Irish EY Hockey League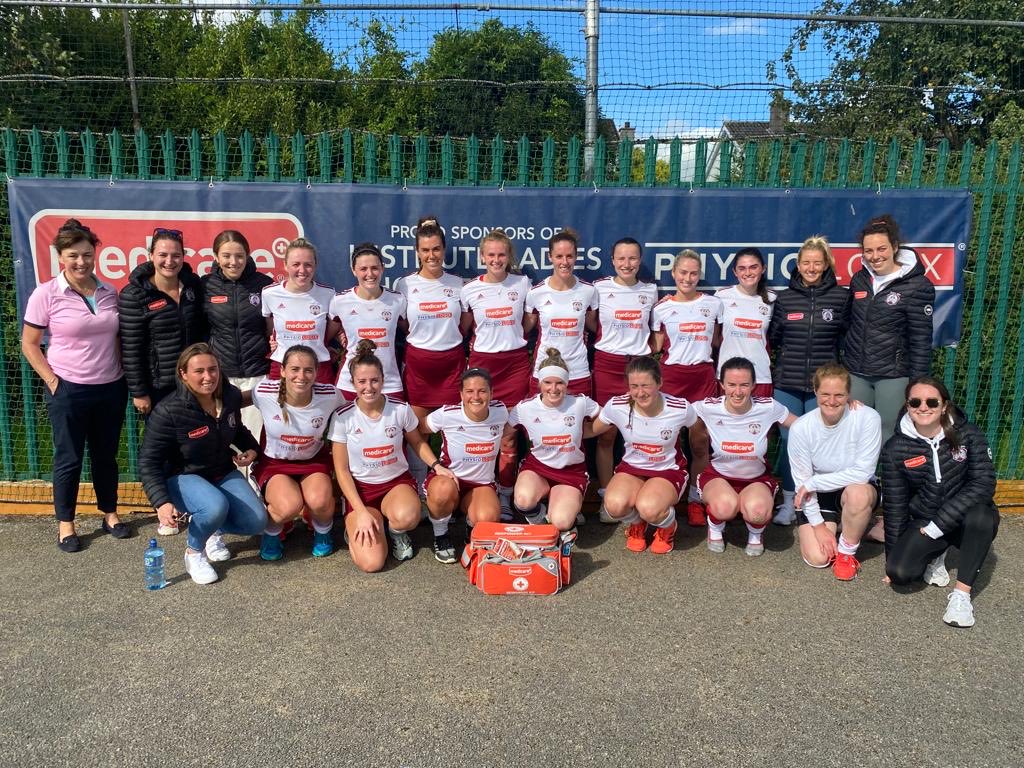 Catholic Institute 6 (H Kelly 2, N Carroll, R Upton, C Moloney, L Hickey) Railway Union 1 (L Lloyd)

Catholic Institute hit Railway Union for six as they produced a remarkably clinical performance to jump up to second place in the women's EY Hockey League.


---

Sportplan Drill of the week

2v1 Elimination: Disguised upright passing




Excellent, used the drills at our first training session today with... Shane, Hockey Coach