All the news for Wednesday 29 December 2021

2021 Test matches IRL v SCO - 29 December
Antrim (NIR)

All times GMT

Men

28 Dec 2021     IRL v SCO     3 - 7

29 Dec 2021 10:00     IRL v SCO    
29 Dec 2021 14:00     IRL v SCO    

Women

28 Dec 2021     IRL v SCO     2 - 3

29 Dec 2021 11:30     IRL v SCO    
29 Dec 2021 15:30     IRL v SCO    

FIH Match Centre


---

Scotland's Golden boys deny Ireland's men

Men's Indoor International Series – game one




Ireland 3 (M Crooks, R Patterson, R Canning) Scotland 7 (J Golden 3, C Golden 2, P Christie 2)
Scotland's Golden boys made it a bittersweet return to indoor international action on home turf for Ireland after 34 years as the visitors landed a 7-3 win in the opening of three challenge matches at the Antrim Forum.


---

Dark turns out the lights on Ireland in cracking women's opening tie

Women's Indoor International Series – game one




Ireland 2 (S Patton, M Power) Scotland 3 (E Dark 2, M Justice)
Emily Dark's double saw Ireland succumb to a 3-2 defeat at the hands of Scotland at the Antrim Foym in the first of their three game international indoor series.


---

In search for fresh talent, 60 players attend Indian women's hockey national camp in Bengaluru

The list will be pruned down to 33 ahead of the Indian team's preparations for the Women's Asia Cup 2022 in January.

By Ali Asgar Nalwala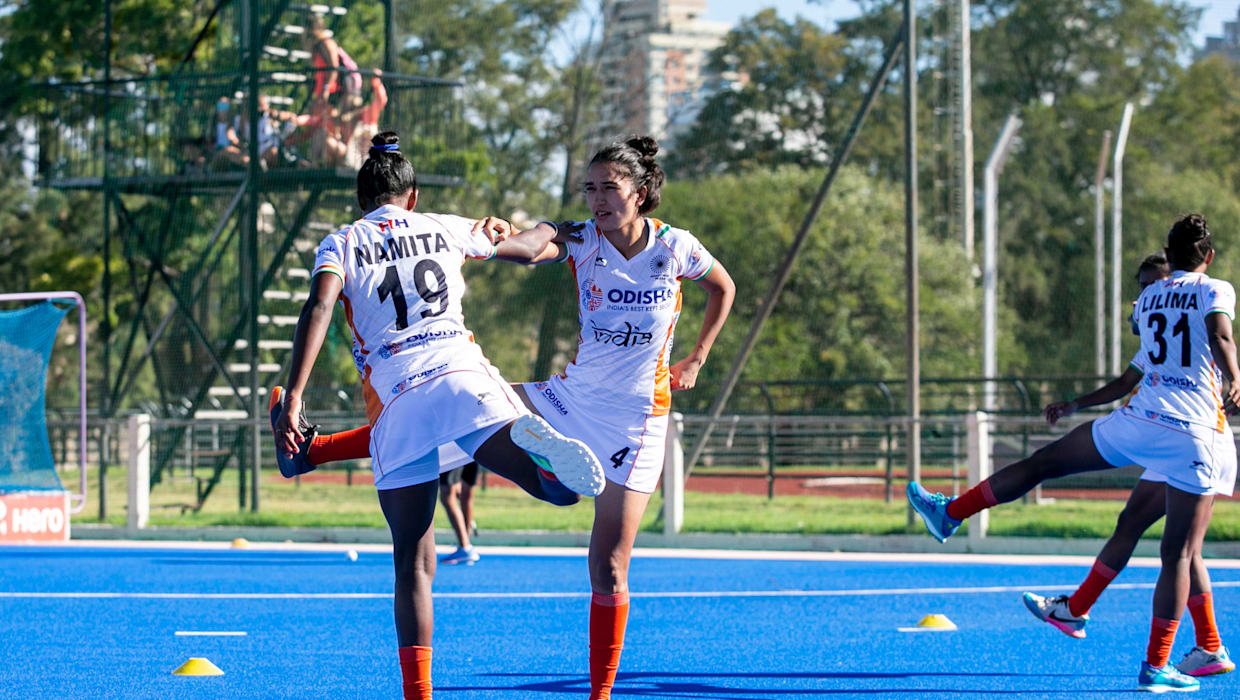 Picture by Hockey India

Sixty players are attending the senior women's national camp at the Sports Authority of India (SAI) centre in Bengaluru. The camp started on Monday.  


---

2021 FLashback: Chak-de moment for Indian hockey

Tridib Baparnash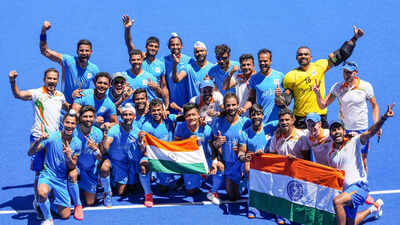 PTI Photo

CHANDIGARH: Locked at the Sports Authority of India (SAI) south center in Bengaluru for more than a year, both the Indian men's and women's hockey teams were out on a mission to revive the sport's lost glory in Tokyo.


---

SSTMI Thunderbolts rewarded for their fighting spirits

By K. Rajan

KUALA LUMPUR: SSTMI Thunderbolts coach Zaidi Zainuddin expects his gritty boys to rise to the occasion against AHP-SSP-MSP Thunderbolts in the semi-finals of the MHJL Cup at the National Hockey Stadium in Bukit Jalil tomorrow.