All the news for Friday 25 June 2021

Men's Indoor Pan Am Cup 2021 - 25 June
Spring City, Philadelphia (USA)

All time s GMT - 4

25 Jun 2021 10:15     CAN v ARG (RR)
25 Jun 2021 14:45     ARG v USA (RR)
25 Jun 2021 19:15     USA v CAN (RR)

26 Jun 2021 10:15     USA v ARG (RR)
26 Jun 2021 14:45     ARG v CAN (RR)
26 Jun 2021 19:15     CAN v USA (RR)

27 Jun 2021 13:30     1st RR v 2nd RR (Final)

FIH Match Centre


---

Women's Indoor Pan Am Cup 2021 - 25 June
Spring City, Philadelphia (USA)

All time s GMT - 4

25 Jun 2021 09:00     CAN v URU (RR)
25 Jun 2021 11:30     GUY v USA (RR)
25 Jun 2021 13:30     ARG v URU (RR)
25 Jun 2021 16:00     CAN v USA (RR)
25 Jun 2021 18:00     GUY v ARG (RR)

26 Jun 2021 09:00     USA v URU (RR)
26 Jun 2021 11:30     CAN v GUY (RR)
26 Jun 2021 13:30     USA v ARG (RR)
26 Jun 2021 16:00     URU v GUY (RR)
26 Jun 2021 18:00     ARG v CAN (RR)

27 Jun 2021 12:00     3rd RR v 4th RR (3rd-4th Place)
27 Jun 2021 15:00     1st RR v 2nd RR (Final)

FIH Match Centre


---

Indoor Pan American Cups: Everything You Need to Know




SPRING CITY, Pa. – Starting today, five nations will be gathering at The Training Center in Spring City, Pa. for the 2021 Indoor Pan American Cups (IPAC). Taking place Friday, June 25 through Sunday, June 27, this men's and women's event is a round-robin tournament with no crossovers, only classification matches, and is a qualifier for the 2022 FIH Indoor Hockey World Cup.

Below is everything you need to know ahead of the opening whistle for the 2021 IPAC.

SCHEDULE

View the composite, men's and women's round-robin schedule by visiting the IPAC Event Page.

ROSTERS

The IPAC rosters consist of 12-active athletes. All rosters can be viewed by visiting the IPAC Event Page.

HISTORY

The Indoor Pan American Cup is an international indoor field hockey competition for men and women organized by the Pan American Hockey Federation (PAHF). The tournament started in the year 2002 for both the men's and women's competition.

Apart from 2004 and 2008 editions, the winner (for 2002, 2005 and 2010), including runner-up) of each tournament was awarded an automatic berth to the men's and women's Indoor Hockey World Cup, as the continental champion.

In the men's competition, Canada has won the tournament four times. For the women's, Argentina and Canada, each have won two times.

Men's History:
YEAR     LOCATION     1ST     2ND     3RD     4TH
2021      Spring City, USA                        
2017     Georgetown, Guyana     Trinidad     Argentina     Canada     Guyana
2014     Montevideo, Uruguay     Canada     USA     Guyana     Argentina
2012     Puerto Montt, Chile     CANCELED
2010      Barquisimeto, Venezuela     Canada     USA     Argentina     Trinidad
2008     San Juan, Argentina     USA     Argentina     Peru     Uruguay
2005     Kitchener, Canada     Canada     Trinidad     USA     Guyana
2004     Valencia, Venezuela     Cuba     USA     Venezuela     Peru
2002     Rockville, USA     Canada     USA     Trinidad     Mexico

Women's History:
YEAR     LOCATION     1ST     2ND     3RD     4TH
2021      Spring City, USA                        
2017     Georgetown, Guyana     USA     Argentina     Uruguay     Canada
2014     Montevideo, Uruguay     Canada     Argentina     USA     Uruguay
2012     Puerto Montt, Chile     CANCELED
2010      Barquisimeto, Venezuela     Argentina     Uruguay     USA     Trinidad
2008     San Juan, Argentina     Argentina     USA     Mexico     Peru
2005     Kitchener, Canada     Canada     USA     Trinidad     Venezuela
2004     Valencia, Venezuela     Cuba     Venezuela            
2002     Rockville, USA     Trinidad     Mexico     USA     Venezuela

HOW TO WATCH

No fans are allowed in attendance, but all IPAC matches will be live streamed free on the Pan American Hockey Federation's YouTube and Watch.Hockey.

For more information regarding the schedule and more, visit the Indoor Pan American Cups event page.

#IPAC2021

USFHA media release


---

2020-21 FIH Pro League (M) - 25 June
Perth Hockey Stadium

All times GMT +8

26 Jun 2021 12:30     AUS v NZL (RR)
27 Jun 2021 12:30     AUS v NZL (RR)

Live streaming and full game replay on the Watch Hockey App (May be Geo blocked if there is TV coverage)

Pool Standings
| Rank | Team | Played | Wins | SO Win | Draws | SO Loss | Losses | Goals For | Goals Against | Goal Difference | Points | Percent |
| --- | --- | --- | --- | --- | --- | --- | --- | --- | --- | --- | --- | --- |
| 1 | Belgium | 14 | 9 | 2 | 0 | 1 | 2 | 40 | 26 | 14 | 32 | 76.2 |
| 2 | Germany | 10 | 5 | 2 | 0 | 0 | 3 | 26 | 23 | 3 | 19 | 63.3 |
| 3 | India | 8 | 3 | 3 | 0 | 0 | 2 | 22 | 17 | 5 | 15 | 62.5 |
| 4 | Netherlands | 12 | 5 | 2 | 0 | 2 | 3 | 32 | 29 | 3 | 21 | 58.3 |
| 5 | Australia | 8 | 3 | 1 | 0 | 3 | 1 | 27 | 20 | 7 | 14 | 58.3 |
| 6 | Great Britain | 12 | 4 | 0 | 0 | 3 | 5 | 25 | 25 | 0 | 15 | 41.7 |
| 7 | New Zealand | 8 | 2 | 1 | 0 | 0 | 5 | 15 | 25 | -10 | 8 | 33.3 |
| 8 | Argentina | 12 | 2 | 1 | 0 | 3 | 6 | 26 | 35 | -9 | 11 | 30.6 |
| 9 | Spain | 12 | 2 | 1 | 0 | 1 | 8 | 23 | 36 | -13 | 9 | 25.0 |
---

2020-21 FIH Pro League (W) - 25 June
Perth Hockey Stadium

All times GMT +8

26 Jun 2021 15:00     AUS v NZL (RR)
27 Jun 2021 15:00     AUS v NZL (RR)

Live streaming and full game replay on the Watch Hockey App (May be Geo blocked if there is TV coverage)

Pool Standings
| Rank | Team | Played | Wins | SO Win | SO Loss | Losses | Goals For | Goals Against | Goal Difference | Points | Percent |
| --- | --- | --- | --- | --- | --- | --- | --- | --- | --- | --- | --- |
| 1 | Netherlands | 12 | 9 | 1 | 0 | 1 | 35 | 7 | 28 | 32 | 88.9 |
| 2 | Argentina | 10 | 5 | 2 | 0 | 3 | 24 | 15 | 9 | 19 | 63.3 |
| 3 | New Zealand | 8 | 4 | 0 | 2 | 2 | 19 | 14 | 5 | 14 | 58.3 |
| 4 | Great Britain | 12 | 5 | 2 | 1 | 3 | 24 | 14 | 10 | 20 | 55.6 |
| 5 | Germany | 8 | 4 | 0 | 1 | 3 | 12 | 11 | 1 | 13 | 54.2 |
| 6 | Australia | 6 | 1 | 1 | 1 | 2 | 6 | 9 | -3 | 9 | 50.0 |
| 7 | Belgium | 12 | 3 | 1 | 2 | 6 | 19 | 25 | -6 | 13 | 36.1 |
| 8 | China | 2 | 0 | 0 | 0 | 2 | 2 | 7 | -5 | 0 | 0.0 |
| 9 | United States | 10 | 0 | 0 | 0 | 9 | 7 | 46 | -39 | 0 | 0.0 |
USA v NED (26.01.2020) worth double points because of the match cancelled on 24.01.2020
AUS v GBR (01.02.2020) worth double points because of the match cancelled on 02.02.2020

FIH Match Centre


---

Turning up the heat on the Black Sticks




With 235 caps to his name and two Olympic Games already under his belt, Hugo Inglis is no stranger to the biggest stage in hockey. But even the calm and contained midfielder is incredibly excited at the thought of finally getting to Tokyo for the Olympic Games Tokyo 2020.

The New Zealand men's team has one last international fixture before they go into a period of heat acclimatisation training back in Auckland, and that is a two match FIH Hockey Pro League fixture against the world number one side, Australia.

"We are fortunate to be in a position to play these highly competitive matches, they are really paramount to our preparations. We couldn't ask for better opposition than Australia," says Inglis. He adds that he has really enjoyed watching other Pro League matches and the recent EuroHockey Championships to see how the other Olympic competitors have been shaping up.

While Inglis is one of a number of very experienced Black Stick players, there are also younger athletes who will have little or no experience of playing in the Olympic spotlight. Inglis is not concerned that these players will be overawed in Tokyo.

"We have Sean Finlay, who is fresh out of high school who won't be so used to cameras and crowds but I have no doubt he will be the best player on the park."

Once the FIH Hockey Pro League is over, Inglis and the squad will be heading back to some intense work in heat chambers, spas and other "psychopathic methods" to help the players cope with the heat of Japan. The team arrives in Tokyo five days ahead of the start of the Olympics.

#FIHProLeague

Official FIH Pro League Site


---

Keeping some tactics under wraps ahead of Tokyo




As Australia and New Zealand prepare for their final FIH Hockey Pro League matches this weekend, be sure neither side will be giving much away ahead of the Olympic Games Tokyo 2020. That said, if the recent Tasman Cup matches between the two sides are anything to go by, this Oceania derby will be as highly compettive as ever.

'We are very excited to be playing international games against New Zealand,' says Australia goalkeeper Rachael Lynch as she relaxed between training sessions. 'This is the first time the Olympic team has played togther so it is chance to make some things around our style of play concrete.

'We will be putting a lot of our game plan into practice but we will also be keeping some things back,' said Lynch, who has 225 caps for Australia and was the 2019 FIH Goalkeeper of the Year. 'The 'beauty' of technology is that people can see everything [through match videos] and these matches will be televised so we will be keeping some things under wraps  – penalty corners and more technical things.'

The Australian is heading to her second Olympic Games this summer on the back of a competitive Tasman Cup – also against New Zealand – just a few weeks ago and an intensive training regime under new Head Coach and Hockeyroos legend Katrina Powell.

Once the matches in Perth are completed, Lynch and her teammmates will be heading to Darwin to acclimatise to the heat they will encounter in Tokyo, before heading to Asia for their assault on the Olympic title.

#FIHProLeague

Official FIH Pro League Site


---

Final games for Kookaburras and Hockeyroos before Tokyo




The public of Perth will get the opportunity to farewell the Olympic bound Kookaburras and Hockeyroos when Australia's national hockey teams take on New Zealand this weekend in the FIH Pro League.

The double headers on Saturday and Sunday at Perth Hockey Stadium will be the last internationals for the Kookaburras and Hockeyroos on Australian soil before the Olympics.

Not only will the back-to-back matches be crucial hit outs less than a month out from Tokyo, but a chance for the Perth community to turn up in droves and give the Hockeyroos and Kookaburras a fitting send off.

New Zealand is in both the Kookaburras and Hockeyroos' pools at the Games, and with the teams to field their selected Olympic players this weekend, it makes it a dress rehearsal for what is to come.

Kookaburras Head Coach Colin Batch is grateful to have these matches less than a month out from the Olympics as it is something they will experience in Tokyo.

"To be successful in tournaments it's about playing consistently all the way through and that includes back-to-back games," said Batch.

"Regardless of whether you have had a good or bad day, you've got to be resilient and come up again the next day, so I'm really pleased we can play these matches against New Zealand."

The Kookaburras completed a whitewash over the Black Sticks in the recent four-match series in New Zealand. But Batch says these FIH Pro League matches will be a new proposition.

"I know we played four games against them recently but this will be different because both teams have now selected their Olympic teams so we're confronted with something similar to what we will have in Tokyo," said Batch.

"New Zealand had some injuries and some of their Olympic guys weren't playing the whole way through the recent series we played against them, so it will be interesting to see how they line up."

"But the majority of this weekend is about fine tuning our tactics, the way we play and our connections."

"It would be great to see a big crowd along on both days to see the Kookaburras and Hockeyroos play their final games before heading to Tokyo."

Co-captain Aran Zalewski returns for his first internationals since March 2020 after missing the series in New Zealand through injury.

Nathan Ephraums, Tom Wickham and goalkeeper John Durst have also been included from outside the Olympic team for the Pro League matches.




For the Hockeyroos, the rivalry with Black Sticks continues to grow after the teams played out an intriguing Trans-Tasman Series a month ago.

With the Hockeyroos Olympic team now settled, Head Coach Katrina Powell is expecting the two Pro League matches between the adversaries to go up another gear again.

"We're aiming for an improved performance on what we put out in the series in New Zealand," said Powell.

"It is about fine tuning and making sure our way of play is consistent and adding those extra pieces onto it."

"Having the Olympic team on the park is critical in taking that next step and making sure those connections are working well together."

"It is going to be another really good hit out but should also provide an entertaining two matches for what are hopefully huge crowds."

Forward Grace Stewart will miss the matches due to an injury niggle, with Madison Fitzpatrick, Greta Hayes, Georgia Wilson and goalkeeper Jocelyn Bartram brought in from outside the Olympic team for this weekend's games.

Tickets are available through Ticketek. The matches will be broadcast LIVE on Fox Sports and Kayo.

FIH Pro League - Australia v New Zealand
Perth Hockey Stadium at Curtin University

Saturday 26 June 2021
Kookaburras v New Zealand 12.30pm local time (2.30pm AEST)
Hockeyroos v New Zealand 3.00pm local time (5.00pm AEST)

Sunday 27 June 2021
Kookaburras v New Zealand 12.30pm local time (2.30pm AEST)
Hockeyroos v New Zealand 3.00pm local time (5.00pm AEST)

Tickets: Available through Ticketek.
Broadcast: LIVE on Fox Sports (Channel 505 on Saturday, Channel 506 and 507 on Sunday) and Kayo.

Kookaburras players selected for FIH Pro League matches v New Zealand
Daniel Beale, Tim Brand, Andrew Charter (gk), Matthew Dawson, Johan Durst (gk), Nathan Ephraums, Blake Govers, Jeremy Hayward, Tim Howard, Dylan Martin, Trent Mitton, Eddie Ockenden, Flynn Ogilvie, Lachlan Sharp, Josh Simmonds, Jake Whetton, Tom Wickham, Aran Zalewski

Hockeyroos players selected for FIH Pro League matches v New Zealand
Jocelyn Bartram (gk), Edwina Bone, Emily Chalker, Jane Claxton, Madison Fitzpatrick, Savannah Fitzpatrick, Greta Hayes, Kate Jenner, Stephanie Kershaw, Amy Lawton, Rachael Lynch (gk), Rosie Malone, Kaitlin Nobbs, Brooke Peris, Karri Somerville, Penny Squibb, Renee Taylor, Mariah Williams, Georgia Wilson

Hockey Australia media release


---

Thomas Briels not selected in Belgium Olympic 16




Shane McLeod announced this Thursday the group he will rely on in Tokyo to try to win Olympic gold. There was no longer much suspense as he only had to "drop" one player from the core (in addition to goalkeeper number 2) that he had taken to Amstelveen to play in the European Championship. . And it is a striker who was going to pay the price of this last choice since they were still 6 in contention during the Euro.


---

Argentina Olympic squad: Juan Manuel Vivaldi plays at 41, no place for Gonzalo Peillat




Goalkeeper Juan Manuel Vivaldi will play his fourth Olympic hockey competition aged 41 next month, while there is no place for dragflick expert Gonzalo Peillat in Argentina men's Tokyo squad.

Eight of Argentina's Olympic title-winning squad will return to defend gold next month after Los Leones's 16-man squad was announced on Thursday.

Vivaldi's first Games came at Athens 2004, while Argentina failed to make the Beijing Olympics. He was in goal as Argentina, who like Great Britain women were ranked seventh heading into the 2016 Games, won their first Olympic title in Rio. Ignacio Ortiz, Pedro Ibarra, Juan Martín López, Lucas Rossi, Matías Rey, Lucas Vila and Agustín Mazzilli have all retained their places from five years ago.

However, there is no place for Peillat, 28, after falling out with coaching management and has since stayed put in Germany with club side Mannheimer.

Ibarra, who will captain Argentina as he prepares for his third Olympic Games, said he was worried that Los Leones had played so little international hockey.

"If you do not compete, it is difficult to know why we are in these Olympic Games," he said.

Mariano Ronconi, a former goalkeeper, will coach the team, having taken the helm last autumn from Germán Orozco, who was fired by Argentine Hockey.

Argentina men push back against Spain in their opening Pool clash, before matches against Japan, Australia, India and New Zealand.

Next week Argentina travel to Valencia to play matches against Spain and Germany.

Argentina men's squad

Juan Manuel Vivaldi, Lucas Vila, Leandro Tolini, Nahuel Salis, Lucas Rossi, Matías Rey, Ignacio Ortiz, Agustín Mazzilli, Lucas Martinez, Juan Martín Lopez, Nicolás Keenan, Pedro Ibarra, Diego Paz, Thomas Habif, Maico Casella, Agustín Bugallo

Reserves:
Nicolás Cicileo (Olympic Reserve, Player), Santiago Tarazona (Olympic Reserve, Player), Emiliano Bosso (Olympic Reserve, GK). Lucas Toscani (Reserve). Federico Monja (Reserve)

SIGN UP for The Hockey Paper's returning newsletter: Promotions, exclusives and our best coverage

The Hockey Paper


---

Indian Women's hockey team coach Sjoerd Marijne: We have to be realistic with our expectations

The Dutch coach will be happy if the team reaches the quarterfinals in Tokyo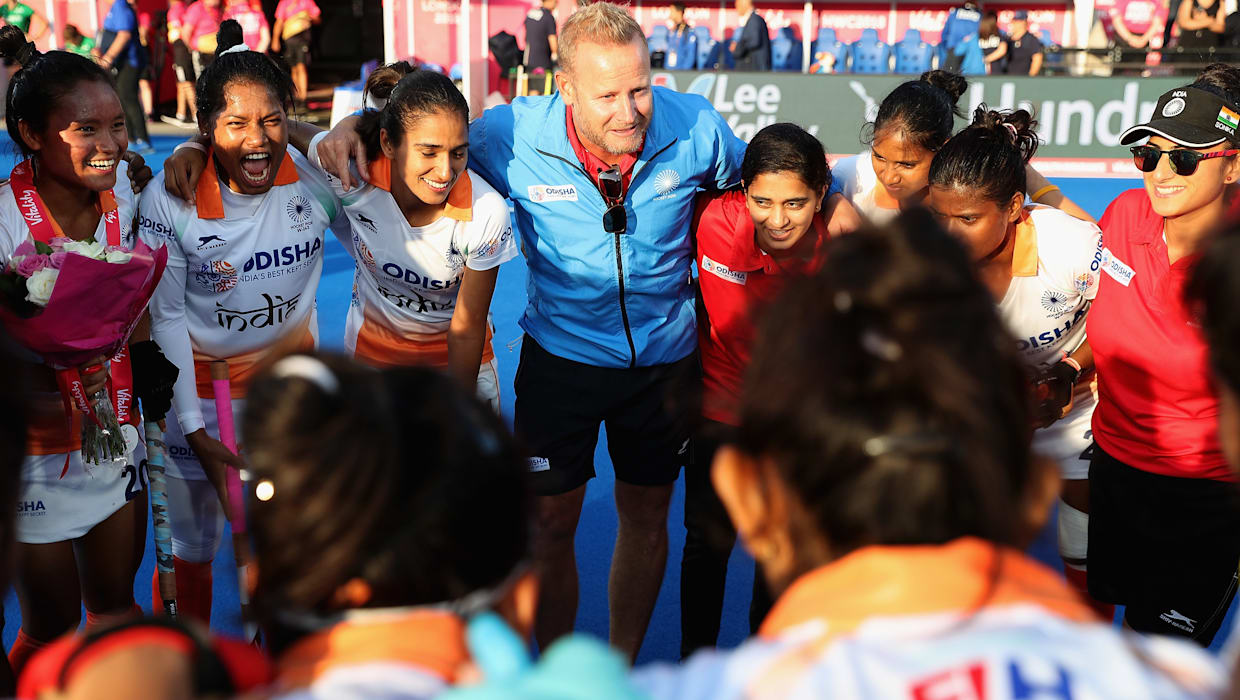 Women's Hockey team coach Sjoerd Marijne: We have to be realistic with our expectations

The Indian women's hockey team will be participating in their second consecutive Olympics in Tokyo from July 23. They had a disappointing outing in Rio 2016 but in the past few years the team has shown encouraging results.

However, India find themselves in a tough group that consists of Germany, Great Britain, Netherlands, Ireland, and South Africa. Out of the six teams, four will progress to the knockouts and reach the quarterfinals.

But apart from South Africa, all other teams are ranked above India which is certainly a cause of concern for coach Sjoerd Marijne.

"Rankings always matter. It is the points that they have accrued after winning games. But we will be going match by match. Going against the best is a big challenge. But we will show what we can do. The pressure is against those teams as they have to snatch the win from us.

"However, I find expectations in India are very high. Only three countries are lower-ranked than India, they are China, Japan, and South Africa. But we have to be realistic. Don't make expectations higher than the reality. First, we have to get to the quarterfinals and then take it on from there. We have been training well and doing mental sessions.

"We can't compare practice matches and an Olympic game. We have worked really hard and now we have to see if that was enough. We are controlling what we can control, i.e. our training sessions," the coach stated during a chat facilitated by the Hockey Federation of India.

The experienced coach believes that making it into the last eight would be a success and hopes that the team will be able to put up an improved show than what was witnessed in Rio 2016.

"It would be a success. But what is more important is the performance. This team must play to their potential. That is my job. If we play to our potential then we can reach the quarterfinals. If we reach there, I am happy to play every country from the other pool. We will make a good chance against them. We can keep going. I hope you will find a better India than the previous Olympics.

"The focus has been really good. A few years ago the focus was to keep the score low. But now it is about getting results. Against Argentina, we made more inroads in their circle. I showed them the reality. We will not go there to participate but to win something."

The former Netherlands coach kept a close watch on his rivals who participated in the Women's EuroHockey Nations Championship earlier this month and has chalked out a blueprint to stop them.

"We saw their matches. I do not think they will change much before the Olympics and we will see what we can do about that. I don't want to reveal much but we have our own skills. We are not the Netherlands or Australia and we don't need to be them. We can learn from them. But the skills we have is our own power. I won't be disappointed by the girls (but) can be disappointed for them, if they don't get to the quarters. They have given their everything in this Olympic cycle."

Skipper Rani Rampal along with vice-captains Deep Grace and Savita Punia accompanied their coach and the trio sounded confident about their success in Tokyo.

"We will perform well. Every player has some unique qualities. We have an experienced goalkeeper and another experienced defender in Deep Grace. We have a balanced team of youth and experience," stated Rampal.

"There will always be pressure. But we know how to handle it. It is just like taking an exam. The coach has been training with us how to keep ourselves calm in crunch situations and that has been of great help," she added.

Goalkeeper and senior player Savita Punia feels that the experience in Rio will help them in the upcoming Olympics. Moreover, in 2021 they have locked horns against quality sides like Argentina and Germany which has further helped them to assess their strengths and weaknesses.

"We qualified but we did not have experience. There is a huge difference between a friendly and an Olympic game. We share our experiences with the juniors. They get motivated by that. We don't need to overthink but just focus on the present. When we played against Argentina and other top teams, our confidence is boosted and we learn a lot," she explained.

Olympic Channel


---

Marijne expects Indian women's hockey team to reach quarterfinals

Indian women's team's best-ever finish at the Summer Games was a fourth place finish in the 1980 Moscow Games and Marijne believes the current team has the potential to match it if the players play according to their strength.



Indian women's hockey team coach Sjoerd Marijne said the players would be disappointed if they fail to reach the quarterfinals at Tokyo Olympics.   -  SPECIAL ARRANGEMENT

Indian women's hockey team chief coach Sjoerd Marijne expects his wards to reach the quarterfinals of the upcoming Tokyo Olympics and says anything less than that would be a big let down.

The team will be competing in its second consecutive Olympics in Tokyo having qualified for the Games after a hiatus of 36 years for the Rio Games. India's best-ever finish at the Summer Games was a fourth place finish in the 1980 Moscow Games and Marijne believes the current team has the potential to match it if the players play according to their strength.

"The expectations in India are very high. If you are realistic, only two countries are lower ranked than us and that's Japan and South Africa. So, I don't know from where these expectations are based on.

"I think probably because we did good in the past in the last four years, but still we have to be realistic. We are focusing on reaching the quarterfinals and that's realistic and from there anything can happen," Marijne said at a virtual media conference.

The Dutch coach said if the team fails to reach the quarterfinals, it would be a big disappointment for the players, who have made a lot of sacrifices to realise their dreams in these difficult times.

"...but for me the most important is our performances and I know this is easier. I just want to see that this team reaches its potential and my job is to help the team reach its potential.

"If we play every pool match to our potential and fail to reach quarters I am still happy. But I think playing by potential will help us reaching the quarterfinals and even more," he said.

"...if I am disappointed, I will be disappointed for the girls, because I know every day how hard they have worked. They miss their families, always being away. I know how much effort they have put in this process," he added.

Sportstar


---

Rani Rampal: Fitness-wise India no less than any European team

Placed in a tough Pool A, the Indian team will begin its Olympic campaign against world's top side the Netherlands on July 24



The Indian women team competed at the 2016 Olympics but was eliminated at the Group Stage itself. Rani said they are a much better bunch now.

Olympic champions are not created overnight and Indian women hockey team has taken long strides in that direction by following a well-defined process, skipper Rani Rampal assured on Thursday and avowed that her balanced side is good enough to challenge the best during the Tokyo Games.

The Indian women team competed at the 2016 Olympics after a gap of 36 years but was eliminated at the Group Stage itself with four losses and a draw against Japan. Rani said they are a much better bunch now.

"No team becomes Olympic champions overnight. They definitely started from somewhere. We, also, are part of the process. Coaching and the staff are working well for this mission," Rani said during a virtual news conference.

"Earlier people felt that we were no match to the European teams. If you see our team over the period of last four-five years, fitness-wise we are no less than any other team."

Placed in a tough Pool A, the Indian team will begin its Olympic campaign against world's top side the Netherlands on July 24 before taking on Germany (ranked 3rd), Great Britain (5th) and Ireland (9th), who are all ranked higher than the 10th placed India. South Africa, at number 16, is the only lower-ranked side than India.

"Everyone is really excited. We have worked towards this for years. We have a nice blend of youth and experience and every player has some quality. Our coaches have kept some good choices in the team. We have got a balanced side in all three departments."

Pandemic phase tough both physically and mentally

The Indian captain said it was not easy to prepare the team physically and mentally when the Games were delayed due to the coronavirus pandemic.

During this year, the skipper herself had contracted the infection along with her six teammates and two support staff members.

"It's not easy for an athlete to push yourself physically and mentally in this extra one year. It was a big mental challenge in COVID times.

"You normally get upset mentally but the coach helped us a lot in dealing with any problem 24x7, at personal or physical level. The coach has worked a lot to live the present moment. It has helped the team a lot," she said.

Rani will lead a 16-member side that has eight members from the Rio squad.

"We are very excited to go to our second successive Olympic games and we are confident of doing well."

"It will be a different Olympics. It won't be normal. But we can't help much about it, we have to follow the protocols. We will have more individual responsibility to keep ourselves safe because if I stay safe, my team members will also be safe."

Sportstar


---

US Women's Junior Pan American Championship Training Squad Named, Upcoming U-22 Series vs. Chile

COLORADO SPRINGS, Colo. – Following the completion of the Young Women's National Championship (YWNC), 35 athletes have been identified as the women's Junior Pan American Championship (JPAC) Training Squad. This U-22 group will start training immediately as JPAC, an International Hockey Federation (FIH) Junior World Cup qualifier, will take place August 16 to 29 in Santiago, Chile.

U-22 Junior Pan American Championship Training Squad:

Gracyn Banks (Burlington, N.J.), Kayla Blas (North Tonawanda, N.Y.), Skyler Caron (Hampton, N.H.), Leah Crouse (Virginia Beach, Va.), Charlotte de Vries (Malvern, Pa.), Brooke DeBerdine (Millersville, Pa.), Emma DeBerdine (Millersville, Pa.), Lindsay Dickinson (Glen Mills, Pa.), Riley Donnelly (Doylestown, Pa.), Nathalie Friedman (Phoenix, Md.), Gianna Glatz (Medford, N.J.), Peyton Halsey (Reading, Pa.), Piper Hampsch (Hopedale, Mass.), Adele Iacobucci (Malvern, Pa.), Jonna Kennedy (Watertown, Mass.), Alia Marshall (Rehoboth Beach, Del.), Erin Matson (Chadds Ford, Pa.), Madison Orobono (Macungie, Pa.), Kathryn Peterson (San Diego, Calif.), Sammy Popper (Blue Bell, Pa.), Alana Richardson (Boxford, Mass.), Megan Rodgers (San Diego, Calif.), Hope Rose (Dauphin, Pa.), Ashley Sessa (Schwenksville, Pa.), Meredith Sholder (Fleetwood, Pa.), Annabel Skubisz (Houston, Texas), Kelly Smith (Downingtown, Pa.), Sofia Southam (Ann Arbor, Mich.), Abigail Tamer (Whitmore Lake, Mich.), Julianna Tornetta (Plymouth Meeting, Pa.), Josie Varney (Smithfield, Maine), Lauren Wadas (Annville, Pa.), Paityn Wirth (Thompsontown, Pa.), Beth Yeager (Greenwich, Conn.), Maddie Zimmer (Hershey, Pa.)

From this training squad, a 24-athlete group has been selected to compete against Chile from June 30 through July 4 at James Madison University in Harrisonburg, Va.

U-22 USWNT vs. Chile Squad:

Kayla Blas (North Tonawanda, N.Y.), Skyler Caron (Hampton, N.H.), Leah Crouse (Virginia Beach, Va.), Charlotte de Vries (Malvern, Pa.), Emma DeBerdine (Millersville, Pa.), Lindsay Dickinson (Glen Mills, Pa.), Riley Donnelly (Doylestown, Pa.), Nathalie Friedman (Phoenix, Md.), Peyton Halsey (Reading, Pa.), Piper Hampsch (Hopedale, Mass.), Adele Iacobucci (Malvern, Pa.), Jonna Kennedy (Watertown, Mass.), Alia Marshall (Rehoboth Beach, Del.), Kathryn Peterson (San Diego, Calif.), Sammy Popper (Blue Bell, Pa.), Alana Richardson (Boxford, Mass.), Megan Rodgers (San Diego, Calif.), Annabel Skubisz (Houston, Texas), Sofia Southam (Ann Arbor, Mich.), Abigail Tamer (Whitmore Lake, Mich.), Josie Varney (Smithfield, Maine), Lauren Wadas (Annville, Pa.), Paityn Wirth (Thompsontown, Pa.), Maddie Zimmer (Hershey, Pa.)

The USWNT staff will select the competing roster each day of the games.
 
U-22 USWNT vs. Chile Schedule
DATE

TIME

 

TEAM 1

 
 
 

TEAM 2

Wednesday, June 30, 2021
3:30 PM ET
USA
 
vs
 
Chile
Thursday, July 1, 2021
4:30 PM ET
USA
 
vs
 
Chile
Saturday, July 3, 2021
4:30 PM ET
USA
 
vs
 
Chile
Sunday, July 4, 2021
10:30 AM ET
USA
 
vs
 
Chile
---

Women's U-21 & Development Camp Selections Announced

COLORADO SPRINGS, Colo. - USA Field Hockey is pleased to announce the athletes selected to attend the women's 2022 U-21 and Development Selection Camp. These athletes were selected from the 2021 Young Women's National Championship held last week in Virginia Beach, Va.

Both Selection Camps will take place in December 2021 or January 2022, with more information to be confirmed. Based on their performance at the Selection Camps, these athletes are up for evaluation to be named to the 2022 U.S. U-21 Women's National Team and U.S. Women's National Development Team.

2022 U-21 USWNT Selection Camp

Kaitlyn Benton (Lansdale, Pa.), Leanne Bough (Whitney Point, N.Y.), Isabella Bressler (Leesport, Pa.), Emily Bullard (Doylestown, Pa.), Margo Carlin (Drexel Hill, Pa.), Anna Castaldo (Endicott, N.Y.), Barbara Civitella (Valley Forge, Pa.), Kennedy Cliggett (Warrington, Pa.), Megan Connors (San Diego, Calif.), Regan Cornelius (New Albany, Ohio), Katie Dixon (Cary, N.C.), Pyper Friedman (Phoenix, Md.), Lee Ann Gordon (Louisville, Ky.), Meghen Hengerer (Bedminster, N.J.), Annika Herbine (Macungie, Pa.), Madison Kahn (Ocean City, N.J.), Ella Kaufman (Queenstown, Md.), Courtney Kenah (Telford, Pa.), Alyssa Klebasko (Odenton, Md.), Margot Lawn (Pasadena, Md.), Jamie Marold (Chapel Hill, N.C.), Caylie McMahon (Stow, Mass.), Hannah Miller (Malvern, Pa.), Alexandra Morgan (Winnetka, Ill.), Kylee Niswonger (Dexter, Mich.), Sofia Pendolino (Hummelstown, Pa.), Erin Reilly (Saline, Mich.), Kelsey Reznick (Raleigh, N.C.), Kathryn Schneider (San Diego, Calif.), Kiersten Thomassey (New Albany, Ohio), Reagan Underwood (Sinking Spring, Pa.), Maddie Vicars (Midlothian, Va.), Sydney Woolston (Sea Isle City, N.J.)

2022 U.S. Women's National Development Team Selection Camp

Carter Ayars (Wilmington, Del.), Kendall Ballard (Charlottesville, Va.), Gabrielle Barraco (Allentown, Pa.), Taylor Blood (Hampton Falls, N.H.), Caroline Cahill (Harrisonburg, Va.), Katrina Carter (San Jose, Calif.), Greer Gill (Virginia Beach, Va.), Kyler Greenwalt (Gambrills, Md.), Alexa Hoover (Collegeville, Pa.), Sarah Johnson (Lincoln University, Pa.), Claire Jones (Chadds Ford, Pa.), Natalie Konerth (Huntingtown, Md.), Kelly Marks (Ewing, N.J.), Corey Mayer (Huntingdon Valley, Pa.), Melissa Nealon (Crifton Park, N.Y.), Marykate Neff (Villanova, Pa.), Allison Smith (Wilmington, Del.), Emma Tamer (Whitmore Lake, Mich.), Riley Taylor (Virginia Beach, Va.), M. Grace Wallis (Blue Bell, Pa.)

In addition, the women's Development Selection Camp group will train and compete this summer against the Junior Pan American Championship Training Squad.

Athletes for the Rise Selection Camp will be announced following the completion of the 2021 Nexus Championship, presented by Harrow Sports.

USFHA media release


---

Sindh allocates Rs1.5 billion for hockey stadium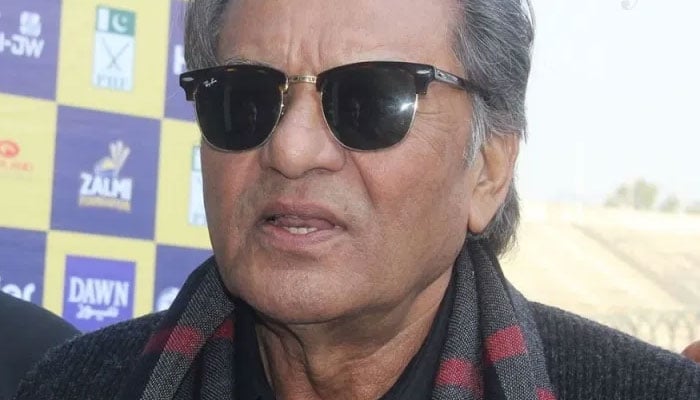 KARACHI: PHF president Brig (rtd) Khalid Sajjad Khokhar said on Thursday that Sindh government had allocated Rs1.5 billion for the reconstruction of Abdul Sattar Edhi stadium.

The provincial government would also establish a hockey school of excellence in Karachi, the PHF president said while addressing a press conference along with PHF secretary Asif Bajwa here.

He also said that PHF would give central contracts to 20 players.

According to the details, Rs1.5 billion has been allocated for the project of hockey stadium.

Khokhar said that he had met Sindh chief minister Murad Ali Shah and discussed all the details related to the rebuilding of the hockey stadium and the school of excellence.

He said that construction and development work would be completed in one year and the remaining work would be done next year.

He said that the hockey stadium would be a new one. All shops, offices and godowns would be razed and newly constructed. He added that shop owners, office holders and others doing their businesses on rent would be given priority in the new shops and offices but on current market status.

A hostel for the players, administration block, and a small club house would also be built.

He said that lease of the hockey stadium was pending since 1993, but PHF has resolved the issue last year and now the leased of the stadium would be continued till 2050.

He said that at the school of excellence under-13 boys would be enrolled from across the province where they would be educated and taught hockey.

Professional coaches would be hired for coaching the boys, he said.

He said that the design and map of the stadium was developed by Pakistan army engineers and COAS Qamar Javaid Bajwa played an important role in this regard.

On the 18th rank of Pakistan in current world anking, the PHF president said that it was because of not participating in the FIH pro league and then not playing because of Covid-19. But when Pakistan would resume its international matches and tournaments, the team would gradually improve, he said.

"Our team is doing hard work and how we played against Netherland in World Cup qualifying rounds every one saw it," he said.

The News International


---

Once a rival, Julianna Tornetta's long path to joining Maryland field hockey

Shane Connuck



Julianna Tornetta playing for the Princeton Tigers. (Jack Graham/The Daily Princetonian)

Julianna Tornetta hung her head in disbelief. As she watched Maryland field hockey freshman Bibi Donraadt split two of her teammates and rifle a match-winning shot toward the upper section of the cage, her sophomore season at Princeton came to an end in the 2018 NCAA semifinal.

Tornetta, an attacking midfielder, took the Tigers' only shot on goal that day. And it was saved by Terps' goalkeeper Sarah Holliday.

Now, about two-and-a-half years later, Tornetta will be joining Maryland for the fall 2021 season. But at the time, it wasn't the Terrapins' stellar program that was on Tornetta's mind.

One of her older sisters, Sophia, was among a senior class at Princeton with whom Tornetta had grown close with. Tornetta and her sister had visited colleges and attended camps together. Since the spring of her freshman year of high school, Tornetta had been playing for the Tigers field hockey club.

"A lot of my Princeton friends have asked me about that, basically like: 'You traitor, how could you do that?'" Tornetta said, laughing. "Because of that 2018 semifinal game and these other super close wins and losses with Maryland."

But drastic change — here, abandoning one side of a rivalry for the other — isn't new to Tornetta, whose path to the field hockey pitch began somewhere else entirely.

From modeling to field hockey

On Tuesday, Tornetta became one of 36 athletes named to the 2021-22 U.S. Women's National Team roster. Some nationally acclaimed athletes spent countless hours during their childhood learning the sport they grow to master. Tornetta had a different experience in her early years — she spent a lot of her elementary and middle school life as a child model.

"Athletics wasn't exactly the center of my life at that point," Tornetta said.

But around fourth grade, she began to realize modeling wasn't the best activity for her. She found herself missing her friends as the Plymouth Meeting, Pennsylvania, native was frequently traveling to New York and missing school, classes, trips, activities and a lot of childhood moments.

So, she told her parents she was sick of it. And by then she was getting braces soon, which she joked "would have been an even worse look." Then, she turned to field hockey.

"I just loved athletics from the moment I really got into field hockey," Tornetta said. "But I would be lying if I said a large part of that was the fact that my growth stopped at approximately 5-foot-4. I think that's not great for the modeling industry from what I've heard."

Tornetta knew she enjoyed working collaboratively with others. Long before she decided to attend the University of Maryland's business school, she had an interest in team-oriented activities. With child modeling, that was nonexistent — there was a singular focus on her.

"Field hockey was the perfect outlet for her to combine her passion, her hard work, determination," Sophia Tornetta said. "It's something she always had, and then once she found field hockey, she was really able to explode and develop into this all-around … amazing person and player on and off the field."

Sports, sports, sports

In addition to playing field hockey for the WC Eagles club team, Tornetta also tried some other sports, such as lacrosse and track. She even competed on the varsity lacrosse squad in her freshman year at the Agnes Irwin School.

Through her time on the Owls' lacrosse team, she had seen three different girls tear their ACLs in her lone season. She was still playing field hockey year-round and found herself leaving lacrosse games early for field hockey games. While she enjoyed playing lacrosse, seeing those injuries to her teammates made her realize she couldn't risk severe injury in a sport that wasn't even her favorite.

Tornetta gave up lacrosse after that season on varsity and returned to track in her sophomore spring.

"I tried doing hurdles for some unknown reason," Tornetta said, joking about her short legs. At one point, she twisted her ankle, leading her to focus solely on field hockey from that point forward.

Sophia Tornetta remembers watching her younger sister dabble in all these different sports. But seeing her on the field hockey pitch was completely different than anything else. While her athleticism and speed helped her succeed in track and lacrosse, the passion she had for field hockey was evident.

"She glowed," Sophia said.

The Tornetta family

Tornetta's start to field hockey came after Sophia Tornetta and their oldest sister, Olivia, had begun to play the sport. Olivia Tornetta's interest in field hockey sparked Sophia Tornetta's career — one that included being named 2015 Ivy League Rookie of the Year.

Aside from the trio of daughters' field hockey experience, the Tornettas — who also have a son, Andrew — have always been an athletic family. Their father, Paul, played baseball in college, and their mother, Sherry, was a cheerleader.

When Sophia Tornetta headed to Princeton, Tornetta had left WC Eagles for the Tigers' club team. Sophia Tornetta still played for WC Eagles before she graduated high school, causing the pair to compete against each other several times. The duo played together at Agnes Irwin, and they'd eventually be back together on junior national teams and Princeton.

But before all this high-level competition, the two had been privately training together since they first picked up sticks.

At their middle school, there's a grass field with a field hockey goal. On most days during the summer, the sisters would go pass the ball around and take turns shooting on goal. In high school, they would drive together to a turf field and do the same thing.

And they preferred to only share shooting practice.

"We stayed away from the 1-v-1s, because it turns out that both of us are pretty competitive. And both are extremely sore losers," Tornetta said. "So that would always end with someone yelling at someone else, maybe some tears, probably some injuries of some sort."

Her practice opponent feels the same way. Sophia Tornetta said she feels it made her better — but she could never let her little sister beat her.

"I said in my head, 'I'm not gonna let her get by me' or 'I'm gonna get by her," she said. "Even though there were definitely moments of tension when we were against each other, it pushed us to both kind of go out of our comfort zone."

Coming to College Park

For the longest time, Tornetta saw herself going to law school immediately following her graduation, hopefully with some sort of field hockey national team involvement.

"I really never saw the possibility of grad school in any way, shape or form, or the business degree that I'm now doing," Tornetta said.

But with the Ivy League canceling all of its sports seasons this past academic year, Tornetta changed her mind — and she said her decision to come to College Park was spearheaded by head coach Missy Meharg.

After deciding she wanted to attend graduate school for a year before heading off to law school with one more year of eligibility, she was looking to attend Duke University or the University of Virginia, where she and her sister previously considered pursuing their undergraduate careers. But that soon became a decision between the Blue Devils and Maryland.

Princeton head coach Carla Tagliente and assistant coach Dina Rizzo — both Maryland alumnae who played for Meharg — texted Tornetta one day saying they had spoken with their former head coach. When they told Meharg that Tornetta had yet to commit anywhere, the longtime Maryland coach asked Tornetta to call her.

However, with the rivalry and close matches between the Tigers and Terrapins, Tornetta admitted she had a bit of a bias against the school.

But not after that phone call.

"Missy Meharg was unbelievably kind and so open and eager to answer any questions I had," Tornetta said. "She really was helpful, and I'm very grateful."

While Meharg was the driving force in Tornetta's recruitment to Maryland, Tornetta also happens to know a few of her new teammates from U.S. teams, club teams and the general Northeast region. When she was deciding to join the Terps, she had a call with Brooke DeBerdine and Mayv Clune, who gave Tornetta some perspective about the team, culture and general life at this university.

With the pandemic limiting in-person interactions, she still has yet to meet many of her new teammates — but she knows it won't be a tough crowd to break in with.

"They seem like an absolutely incredible group of girls that seem like they're a lot of fun," Tornetta said. "And I know that they're hard workers, because when I've played against them, it's been hell."

Tornetta powered Princeton's offense against Maryland. Missy Meharg noticed.

The Terps' newest player recalled a feeling of complete disbelief as Donraadt nailed that match-winning goal. While this isn't her only memory of Maryland before coming here, it's a significant one.

"You look at the field of the Maryland players," Tornetta said, recalling the black-jerseyed Terps she'd faced. "Every single one of them was so threatening in their own individual ways."

Watching that game from the sideline, Meharg noticed Tornetta's abilities, particularly her speed. And as a coach who likes to play fast, she knew Tornetta would be a valuable asset to her program this year.

"I just took it on as if she was the top recruit in the country," Meharg said. And on May 27, the program officially announced the transfer of the two-time All-American.

Meharg, who enters her 34th season at the helm of this program in the fall, remembers Donraadt's goal against Tornetta's Tigers very well. And that stellar offensive play is a reason she's excited about her new midfielder.

"What you saw Bibi do actually is something that you would see Julianna do," Meharg said. "She's exceptional."

Excluding penalty shots, Donraadt led the Terps' offense with five goals this spring. Throughout the season, the team didn't have a problem drawing penalty corners and giving itself opportunities to score, but the 8-7 squad sometimes struggled to capitalize on them.

Meharg knows Tornetta will bring a lot to Maryland's offense this fall.

"She can hide for a bit, in a good way. And then all of the sudden, on the field, just be such a trigger," Meharg said of Tornetta. "So, it's that excitement about her that I'm excited to work with, and to blend into our existing team."

That excitement she brings to the table has produced results. In 2019, her .68 assists per game put her first in the Ivy League, and the 13 assists that led to that mark were tied for the seventh-most in a single season in program history. On the pitch, Meharg has noticed her acceleration on her restarts and how great of a penetrator she is into the circle.

"She's a shredder," Meharg said.

Tornetta figures to jump right into Maryland's squad, potentially filling that missing piece that kept them from the NCAA tournament in 2021.

In middle school, Tornetta packed up her modeling career to step onto the field hockey pitch. And in August, she'll be donning the Terrapins' black and gold as she opens a new chapter of her athletic career.

The Diamondback


---

Eight servants of Australian hockey receive honorary awards



Julie McNeil was awarded Life Membership. Photo courtesy of The Cairns Post

The outstanding contribution and service to hockey of eight individuals has been formally recognised with awards from Hockey Australia.

Marilyn Brown, Edward Foskett, Dr Tony Galvin and Julie McNeil (pictured above, photo courtesy of The Cairns Post) have been awarded Hockey Australia Life Membership.

David Christison, Judith Laing, John Mowat and Beverley Sinclair are this year's Hockey Australia Award of Merit recipients.

These latest additions to the Hockey Australia Life Member and Award of Merit lists were ratified by the Board at the Annual General Meeting.

"All eight of these people have displayed amazing dedication and service to our sport," said Hockey Australia President Mel Woosnam.

"We thank each of them for playing a significant role in what makes hockey so great, such a wonderful community to be part of and has made Australia so highly regarded in world hockey."

"They are all thoroughly deserving of this latest accolade and we congratulate them for joining the lists of other wonderful hockey people."

Chair of the Hockey Australia Awards Committee, Richard Aggiss paid tribute to what these eight individuals have done for hockey and the positive and influential difference they have made.

"All of these recipients have given decades of outstanding service to hockey," said Aggiss.

"Each making a huge contribution, in time and in many instances a financial sacrifice, but always because they loved hockey and the wonderful people who play our game.

"On behalf of everyone in hockey across all States and Territories, the Hockey Australia Awards Committee thanks them."

Hockey Australia Life Membership is awarded for outstanding and sustained service to hockey in Australia at national and/or international levels, or conspicuous achievement in significant areas of endeavour, which enhanced hockey at the national and/or international level.

The Award of Merit is given for dedicated and sustained commitment to the development of hockey in Australia, and devoted and successful service to hockey and the promotion of the basic values which underpin the sport.

Presentations to the eight recipients will take place at events to be determined in their home state or territory.

Dr Tony Galvin and David Christison will be publicly presented with their accolades, together with Hall of Fame inductees Richard Aggiss and Elspeth Denning, in between the Kookaburras and Hockeyroos' FIH Pro League matches against New Zealand tomorrow.

Hockey Australia 2021 Award Recipients

LIFE MEMBERSHIP

Marilyn Brown
Marilyn Brown has been heavily involved in hockey within Hockey NSW since the early 1970s and continues to contribute to the present day, especially in her devoted service to umpiring and officiating. She has been a Senior Umpire, Umpire Manager, Mentor and Official involved in the development, administration and coordination of umpiring at local grass root level, NSW State Championships, National and International Masters level. Marilyn is highly respected for her contribution to all facets of the game.

Edward (Ted) George Foskett
Regarded as "Mr Hockey", Ted's service to the sport was nearly as long as his 73-year life span. It was as an administrator that his commitment to service and love of hockey intersected. He filled every position with the New South Wales Hockey Association — President, Vice-President, Hon. Treasurer, and Hon. Secretary at one time or another for nearly forty (40) years, and similarly with the Metropolitan Hockey Association for fifteen (15) years after its formation.

At one stage in the 1930's, he was President of four (4) associations — Australian Hockey Association, New South Wales Hockey Association, Metropolitan Hockey Association and Metropolitan Umpires Association. The commensurate 'hockey man'.

Dr Tony Galvin
Tony was the voluntary Olympic Doctor at four consecutive Olympics Games from 184 to 1996. At all four Olympics he was the hockey doctor primarily for the Kookaburras and the Hockeyroos but often called upon to treat athletes or officials from other sports.

Tony was the also the Kookaburras and Hockeyroos team doctor at numerous World Cups. Not only an outstanding doctor, Tony was a wonderful person and excellent communicator with both players and officials. His Life Membership follows the Hockey Australia Award of Merit he received in 2001.

Julie McNeil
It was through playing hockey that Julie became passionate about her community and importantly gender parity. She thrived in volunteer management and administration and has represented Queensland as both a player and an official.

Julie plays an important role as a member of Hockey Australia's Reconciliation Action Plan Committee and as a mentor for Australia Indigenous Strategies and Programs, particularly through her involvement in the Cairns Hockey Association's Aspire to be Deadly Program. Julie is a life member of Hockey Queensland.

AWARD OF MERIT

David Christison
David has been the voice of hockey, not only in Australia but across the world since the late 1980's, most predominantly at the Olympics.

He called the Hockeyroos' gold medal winning match at Atlanta 1996 and again four years later in Sydney. David called the final when the Kookaburras won their first ever Olympic Gold medal in 2004. Hockey in Australia is fortunate to have David as an advocate.

Judith Laing
Judy's career has spanned many decades, including playing, coaching and as a high-performance manager at a national level. She was the inaugural recipient of the Australian Sports Commission 'Women in Sport' coaching scholarship, the Australian U18s coach (1994-1996 & 2000) and the 2002 Commonwealth Games Women's Team Manager.

In 2000, she was awarded the Australian Sports Medal in recognition of her contribution to hockey. She remains a key part of the development of players and coaches in New South Wales, particularly regionally in her hometown of Newcastle.




John Mowat
Currently Hockey Australia's Game Education Manager, Mr Mowat has been one of Victoria's and Australia's most experienced and successful team and development coaches of the past 30 years. He has achieved unparalleled success in developing both champion hockey individuals and teams. In the 1980's he was a member of the Australia Hockey Association (AHA) Coaching Sub Committee. He also coached at numerous AHA Under 21 talent camps.

John's career has included fulfilling the Head Coaching roles for the Victorian Institute of Sport Men's and Women's Hockey Programs across two decades. He coached 30 men's and women's Victorian senior, under 21 and under 18 state teams between 1984 and 2009, winning seven Australian Championships as coach and finishing runners up seven times.

Beverley (Bev) Sinclair
Bev has been a member of the Waratah Hockey Club since the mid 1960's as a player, coach, umpire and committee member. Bev is a Life Member of NTHA, DHA, Waratahs and recipient of three NTHA Merit awards and was given the honour of carrying the torch for the Melbourne Commonwealth Games.

She umpired at Australian Under 21 level for three years before taking on a mentoring role for aspiring umpires. She has been a committed volunteer for not only her club but hockey in general, having a positive influence on the entire hockey community at various levels.

Hockey Australia media release