All the news for Friday 30 April 2021

South African Hockey Men to lock horns with Namibia in test series




The South African Hockey Men last played a competitive test match on the 27 February 2020, when they held the Germans to a sublime 1-1 draw at Wits University. Coach Garreth Ewing could hardly anticipate what would happen as the canvas that his art was drawn was confiscated, hidden and ultimately thrown away due to the covid pandemic.

But on 1 May, 428 days since that encounter, the SA Hockey Men will take to the turf again as Northcliff High School plays host to a five match test series between the hosts and their African neighbours Namibia. Although the matches have no tournament impact, the new FIH rankings means that both teams will be competing for points. The South Africans will be looking to close the gap on Ireland in 13th while Namibia could overtake Cyprus into 58th with a good series.

The South African Men have been doing a lot of work off the field with a very intense programme building towards the Tokyo Olympics, but many of the squad will be relishing the chance to be back on the turf and in competitive action. With eyes on Tokyo, players will be looking to cement their spot on the plane or at least cause the selection team a much larger headache!

For Namibia many of the players involved will be looking to prepare for the U21 World Cup African Qualifier they are hosting later this year, while the senior players will be looking to secure their spots in the African Cup of Nations in Ghana in January next year.

Coach Garreth Ewing was eagerly anticipating the clash with Namibia.

"The most important thing is getting some competitive action back into the team, we have done a lot of work off the field, but the time for talking is done, we want to start playing. We want to thank Trevor Cormack and the Namibian team for helping us get this going, its an important part of African Hockey that we play more often against each other!"

The five matches will be streamed on the Watch Hockey app as well as the SA Hockey Facebook page. The fixtures are as follows:

1 May – 15:30
2 May – 15:30
4 May – 19:00
5 May – 19:00
7 May – 19:00

SA Hockey Men's Team vs. Namibia

No. Name

1. Siya Nolutshungu
2. Chad Futcher
3. Andrew Hobson
4. Leneal Jackson
5. Tyson Dlungwana
6. Jethro Eustice
7. Alex Stewart
8. Dan Sibbald
9. Matt de Sousa
10. Rusten Abrahams
11. Owen Mvimibi
12. Sam Mvimbi
13. Peabo Lembethe
14. Ignatius Malgraff
15. Brandon Panther
16. Mustapha Cassiem
17. Bili Ntuli
18. Keenan Horne
19. Dan Bell
20. Estiaan Kriek

SA Hockey Association media release


---

FIH Hockey Pro League 2021-2022: match schedule confirmed




The International Hockey Federation (FIH) and the participating National Associations are glad to announce that the match schedule of the third season of the FIH Hockey Pro League is now confirmed. The global home-and-away league involving the best teams in the world will start with the reigning Women's World Champions Netherlands welcoming their Belgian neighbours on 6 October 2021.  It will finish on 30 June 2022, also with World Champions involved - the Men's one, this time - with Belgium hosting Spain.

The schedule is planned to be spread over two years, from October 2021 to June 2022. Of course, it is fully in line with the recently approved 8-year global hockey calendar. This will, amongst others, enable a smoother planning for continental, national and club competitions.

The 2021-2022 FIH Hockey Pro League match schedules are available here (Women's) and here (Men's).

Furthermore, considering that the second season of the FIH Hockey Pro League has been quite substantially disrupted by the global COVID-19 pandemic, FIH and the participating teams have agreed that the final rankings of the competition will be determined on the basis of percentage (points earned vs maximum number of possible points from matches played*). The current standings are available here.

On a bright note, with the opening of the trans-Tasman bubble on 19 April allowing quarantine free travel between Australia and New Zealand, Hockey New Zealand and Hockey Australia are actively working through options of playing their postponed FIH Hockey Pro League matches in Perth, Australia in late June.

*for example, a team who have played 10 matches by the end of the season will have a possible maximum of 30 points. If they have won 18 points, their percentage used for their final ranking will be 60%.

Keep up to date with all the latest news on the FIH Hockey Pro League via the Watch.Hockeyapp, event website and through FIH social media channels - Facebook, Instagram and Twitter.

#FIHProLeague
#HockeyInvites
#PlayHockeyStayHealthy

Official FIH Pro League Site


---

Farry Names FIH Hockey Pro League Traveling Roster




COLORADO SPRINGS, Colo. – After 438 days without a game, the U.S. Women's National Team will return to the pitch mid-May for the continuation of the 2020-21 FIH Hockey Pro League season. USWNT Head Coach Anthony Farry and coaching staff have named the 25-athlete traveling roster that will head to Europe for the four remaining matches.

"It's wonderful to be able to get back to playing international hockey, given the circumstance we feel very privileged and lucky to be able to step back onto the field," said Farry. "These games will allow us to continue working on our selection process as we move toward naming a squad at the end of June."

The named travel roster is similar to the one that competed in 2019, with a few additions of Junior U.S. Women's National Team athletes. Leading the squad with the most international caps are Amanda Magadan (Randolph, N.J.), Lauren Moyer (York, Pa.), Ashley Hoffman (Mohnton, Pa.) and Taylor West (Princess Anne, Md.). This trio will bring their experience to a squad that features a handful of athletes with less than five games under their belts. Farry invited five athletes to the traveling team following their submissions from the virtual trial. Those are Kelsey Briddell (Gansevoort, N.Y.) and Jillian Wolgemuth (Mount Joy, Pa.) from the Development Team, Julianna Tornetta (Plymouth Meeting, Pa.) from the U-21 USWNT and Beth Yeager (Rye, N.Y.) from the Rise USWNT. Maddie Bacskai (Berwyn, Pa.), who missed her senior 2019 season with Princeton due to an injury and did not compete in 2020-21 as the Ivy League and Princeton opted out, was also added. All these athletes have been training with the senior squad since the restart.

USWNT FIH Hockey Pro League Traveling Roster:

Maddie Bacskai (Berwyn, Pa.), Mary Beth Beiler (Fairfax, Va.), Kelsey Bing (Houston, Texas), Virginia Bramley (Elizabethtown, Pa.), Kelsey Briddell (Gansevoort, N.Y.), Ali Campbell (Gilbertsville, Pa.), Linnea Gonzales (Bel Air, Md.), Danielle Grega (Kingston, Pa.), Alexandra Hammel (Duxbury, Mass.), Karlie Heistand (Hamburg, Pa.), Ashley Hoffman (Mohnton, Pa.), Laura Hurff (Newark, Del.), Kelee Lepage (Honey Brook, Pa.), Amanda Magadan (Randolph, N.J.), Madison Maguire (Rumson, N.J.), Lauren Moyer (York, Pa.), Alyssa Parker (Woodbine, Pa.), Haley Randall (Virginia Beach, Va.), Miranda Rigg (Fredericksburg, Va.), Kealsie Robles (Seaford, Va.), Julianna Tornetta (Plymouth Meeting, Pa.), Taylor West (Princess Anne, Md.), Jillian Wolgemuth (Mount Joy, Pa.), Nicole Woods (Beverly, Mass.), Beth Yeager (Rye, N.Y.)

USWNT FIH Hockey Pro League Schedule:

Saturday, May 15        USA vs. Belgium            11:30 a.m. ET
Sunday, May 16         USA vs. Belgium            11:30 a.m. ET
Saturday, May 22        USA vs. Great Britain        9:00 a.m. ET
Sunday, May 23        USA vs. Great Britain        8:00 a.m. ET

The No. 15 USWNT will restart their FIH Hockey Pro League campaign when they take on No. 12 Belgium in two games at the Sportcentrum Wilrijkse Plein-Antwerp. The last time that USA and the Red Panthers played was April 2019, in the FIH Hockey Pro League, a game that Belgium narrowly took, 2-1, scoring in the final minute of play.

They will then head to London for their two-game series against No. 5 Great Britain. Taking place at the Lee Valley Hockey and Tennis Centre, the same location as their previous meeting, that April 2019 match-up took a shootout to decide, finishing 1-1 (2-1 SO) to Team GB.

A historical fact, that is on March 3, England Hockey celebrated the 70th anniversary of the first England women's hockey international match at Wembley Stadium in 1951. Fast forward to 1978 at the very same stadium where thousands of fans came out to watch England take on the USA, which finished in a fast and exciting 2-2 result.

The USWNT has only been back to organized training since March 22 and hit the ground running. At The Proving Grounds in Conshohocken, Pa., the squad underwent physical fitness testing, strength and conditioning sessions and pitch practices. Along with the inception of a completely new coaching staff, the team has had to adapt to new COVID-19 protocols and mandates.

With no spectators allowed in attendance at either venue, the FIH Hockey Pro League games will be live streamed on Watch.Hockey.

USFHA media release


---

V Baskaran: "Indian teams can finish on the podium in Tokyo, I have no doubt about it"




New Delhi: Hockey legend and Captain of the Indian Men's Hockey Team at the 1980 Moscow Olympic Games Vasudevan Baskaran believes the Indian Teams are poised to bring glory at the Tokyo Olympic Games scheduled for this July.

In a candid conversation with Hockey Te Charcha, a podcast series launched by Hockey India in the lead up to the Olympic Games, Baskaran expressed that the teams must inculcate a strong belief that they can finish on the podium. He said, "The Men's team has been playing really well. My advice to them is to keep the confidence level up. Each player has come up the hard way to reach here. It would perhaps be the first Olympics for about seven-eight players, and I feel they shouldn't just be happy with the 'Olympian title' but they should aim for a medal. This is possible only when everybody in the team believes that they can be a medal-winning team and finish on the podium."

Speaking of the Indian Women's Team, Baskaran stated that the team has gained tremendous confidence since their previous outing at the 2016 Rio Olympic Games. Beating USA at the FIH Olympic Qualifier, Baskaran says the team led by Rani has earned its place in the Olympic by sheer determination. Now, they must remain focused on finishing in top 4. "When I was playing 1980 Moscow Olympics, women's hockey was included. Our Indian Team had missed the Bronze medal closely. After seeing the current Indian Women's Hockey team, particularly from 2016 they have developed a lot of confidence. I saw them play live in Bhubaneswar when they beat USA, one of the best teams in the world. They rightfully earned the place in the Olympics."

"They are on the up-hill scale. I feel they are capable of doing well. They need to push themselves for the first 4 position. I know Rani and team are capable of doing very well," he said.

In the Hockey India podcast Hockey Te Charcha, Baskaran also got nostalgic about the 1980 Moscow Olympic Games where his team won the prestigious Gold Medal after beating Spain in the Final. He spoke candidly about his young team and how they prepared during the national camp held in Bangalore and the challenges the team faced in the lead up to the Games. "The team was not expected to win a medal. We were going with a young squad but the days we spent in Bangalore for the camp was very crucial in team bonding and going to Moscow ten days before the Olympics began made a lot of difference," stated Baskaran recalling about the team's hay days.

Hockey India launched the Hockey Te Charcha on 14 April, exactly 100 days ahead of the Tokyo Olympic Games. Through this podcast series, Hockey India aims to provide the fans of hockey a unique experience to relive the glorious moments of Indian hockey by listening to the iconic players who have brought pride and honour to the nation.

In its first episode where Hockey Te Charcha engaged in a candid conversation with legendary centre forward Harbinder Singh who narrated India's success at the 1964 Tokyo Olympic Games. The second episode featuring Baskaran went live today and can be accessed on Hockey India social media handles.

Stick2Hockey.com


---

Indian hockey midfielder Hardik Singh says team needs to improve finishing skills

The 22-year-old from Jalandhar attributed their success at the recent tours of Argentina and Europe to the high-intensity training at the camp.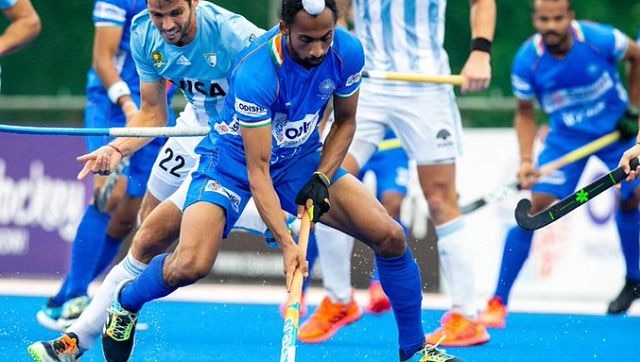 File image of Hardik Singh. Hockey India

Bengaluru: Following a successful tour of Argentina and Europe, Indian men's hockey team midfielder Hardik Singh on Thursday said the national side needs to improve its finishing skills and work on the coordination to do well in the Olympics.

"I think we need to improve on our finishing. We should convert those chances we create in the opponent's D. We can also work on our coordination, which would help us control the game against our opponents," Hardik said in a release issued by Hockey India.

"We want to keep improving each and every day, and keep this momentum going by sticking to our daily training goals."

Playing its first top international competition after a one-year hiatus, the Indian team won the first match via a penalty shoot-out, before registering a 3-0 win over hosts Argentina in the second game of the two-leg FIH pro league.

The 22-year-old from Jalandhar attributed their success at the recent tours of Argentina and Europe to the high-intensity training at the camp.

"The Argentina and Europe success are an outcome of high-intensity training, which we have been doing at the camp for one year," he said.
"We trained in such a way that it has kept us in that competitive frame of mind throughout. We have been creating match situations in our training, which I feel has really helped us during our tour."

The Indian team also secured 4-3, 4-4, 0-1 and 4-2 results in their practice matches, which they played against Argentina as a part of their preparations for the Olympic Games in July.

"I feel results of first two practice matches set the tone and helped us excel in the Pro League matches," Hardik said.

"I feel we didn't play good hockey in the first Pro League match, yet we won. It was all because of the resilience that the team showed during the match.

"This team has built that fighting spirit over the past few months, and that is one of the key reasons behind our successful Argentina as well as Europe tour. Moreover, we played as a unit, and that reflected on both the tours."

Firstpost


---

Malaysia invited for maiden senior World 5s event

By Jugjet Singh



Hasnizam Hassan

MALAYSIA have been invited for the first-ever senior World Hockey 5s event on Sept 11-12 in Lausanne, Switzerland.

The men's event will pit Malaysia against Switzerland, England, Germany and India.

Switzerland, England, Germany, India and South Africa make up the women's tournament.

"It is a great honour to be invited to the World Hockey 5s event, considering that Malaysia are relatively new in this event," said Malaysian Hockey Confederation (MHC) high-performance and hockey 5s committee chairman Hasnizam Hassan yesterday.

The World Hockey 5s is organised by the International Hockey Federation (FIH).

"There should be no problems in assembling a team as the tournament is in the middle of September.

"We will organise a local tournament to select the best players for the trip to Lausanne.

"I believe we were invited as champions of the 2018 Youth Olympic Games (YOG) in Buenos Aires," said Haznizam.

Malaysia won the Hockey 5s gold medal at the YOG by beating India 4-2 in the final.

The MHC had planned local hockey 5s tournaments last year, but the Covid-19 pandemic disrupted their initiative.

"I have spoken to our president (Datuk Seri Subahan Kamal), and we might hold a 5s tournament using the sports bubble concept if the Covid-19 situation does not get better.

"However, we will definitely form a team and compete in the FIH event," said Haznizam.

The inaugural men and women's Hockey 5s World Cups will be held in 2023.

New Straits Times


---

Standard Bank lauds hockey heroes

by Helge Schütz



Members of Namibia's women's indoor hockey team present the Africa Cup trophy to Standard Bank's outgoing CE Vetumbuavi Veii and incoming CE Mercia Geises. Photo: Helge Schütz

NAMIBIA'S national women's indoor hockey team paid a courtesy call to one of its sponsors Standard Bank yesterday, where they proudly displayed the Africa Cup trophy that they recently won in Durban.

After beating South Africa 2-0 in the final of the Africa Cup, Namibia qualified for the World Cup for the second successive time and will now once again compete against the world's best nations in Lieven, Belgium in February next year.

The outgoing chief executive of Standard Bank, Vetumbuavi Mungunda said they were very proud of the team.

"We are very proud of you and know that you will do well at the World Cup next year. It's sometimes difficult to understand where the talent comes from to beat a much bigger country like South Africa, which has a lot more players. It speaks volumes for the leadership of the Namibia Hockey Union, so to Marc Nel and his team, congratulations," he said.

"We were watching the matches on social media and were so proud when our captain Maggy was interviewed - it showed the passion and emotions that went into this and that it came from the heart," he said, adding that they hoped to remain a sponsor of hockey in Namibia.

"We are very proud - we hope to continue this partnership and we are looking at once again getting involved at a developmental level," he said.

The president of the NHU, Marc Nel also congratulated the team and thanked Standard Bank for their support.

"Hockey is an amateur sport in Namibia, so we don't get any funding from the world governing body, our funding just comes from the private sector so we are very grateful to Standard Bank who are not only sponsoring us now, but have also sponsored our development programme in the past. This achievement comes from the development that we've put in at the clubs and schools over the past decade," he said.

"A few years ago we had the oldest team at the World Cup, but now we have the youngest team with an average age of 21 or 22, while most of the other countries will be around 26 to 28. With the few players we have it's a great achievement - I thought we are still in a building phase, but our women astounded everyone. It was a fantastic achievement to beat South Africa at home and it was a clear 2-0 win, not like the last time when we beat them in extra time," he said.

"Thanks Standard Bank, your financial assistance, it helps us to cover our costs and to play international competitions which is important, because the more we compete internationally, the better we will become. This team has inspired thousands of youngsters to play hockey in the future, not just girls but even the boys too," he added.

The vice captain of the team, Sunelle Ludwig said the financial support had removed the stress of having to raise their own funds for trips.

"Thanks Standard Bank for your sponsorship, it really helped us a lot. In the past we always had the stress of having to pay for ourselves to compete internationally, but now we don't have to worry about that and can just concentrate on playing hockey."

The coach of the team, Erwin Handura said their recent success was the result of Standard Bank's development support of many years ago.

"I was involved with the Standard Bank development programme from 1992 to 2002. I travelled the whole country and that programme made a big impact. One of the finest products from that programme is Maggy Mengo. In 1997 she was still a learner at Elim Primary School when I saw her the first time. Two years later I selected her for the national team as a 15 year old along with another girl who was 15 and people said they were too young, but I said its not for now, but for later, and I was looking at the future. Like Caitlin Gillies now, she is only 17, but she scored a goal and made another in the final against South Africa," he said.

The team's goalkeeper, Petro Stoffberg, who won the player of the tournament award said it was a team effort.

"Anyone could have won it - we all played so well and without my team I couldn't have won it."

The Namibian


---

Future stars identified with announcement of Talent Squads



Hamish Adamson (WA) pictured with Mark Knowles)

This year's Hockey Australia Women's and Men's Future (Under 18) Talent Squads have been announced, the players selected hoping to become the next crop of Australian hockey stars.

Female and male squads of 33 athletes were selected based on performances at the recent Australian Under 18 Hockey Championships in Launceston.

Former Kookaburra and Hockey Australia National Athlete Pathway Program (NAPP) Technical Lead Mark Knowles said selection was tough based on the quality of hockey played across the tournament and particularly after a host of scintillating finals matches.

"Selection was really difficult. In both genders we saw a good range of players and what you get to see over tournament hockey is how players grow with consistency in their own game and also with their teams," said Knowles.

"We saw players being able to play multiple positions which was one of the selectable skills we looked at."

"The challenge for the group of selectors was looking at the players consistently and seeing the level of players against the better players and the better teams.

"We also considered physical, technical and tactical acumen, coachability and how they conduct themselves around the grounds. All of these things are important at this age and important as a Hockeyroo and a Kookaburra."

Selection into the Future Talent Squad opens up significant doors and opportunities for players as they are seen as prospective Hockeyroos or Kookaburras for the 2024 Olympics but more predominantly the ensuing Commonwealth Games and Olympics including the 2032 Games that could be held in Brisbane.

The rewards for the 66 athletes selected include:

    the opportunity to be mentored by current Hockeyroos and Kookaburras
    taking part in a series of online education sessions
    having access to more specialised and targeted training and development through their institutes, academies or development programs
    participating in a five-day training camp in either late September this year or January 2022.




"This group is so important to us because we are in the pathway system and we are looking for players to represent Australia for the next decade," said Knowles.

"It is about giving them an understanding and bringing them into what would be a normal high performance training environment."

In addition, the announcement of the Future Talent Squads is also about uncovering up and coming coaches of this age group who may have not have previously had an opportunity to being involved with at an elite level.

"Working with our Member Associations, we will be looking throughout the states and territories for coaches who aren't fully employed coaches but who show talent and interest in being involved in our pathway system and are keen to progress their coaching," said Knowles.

"Hockey Australia Pathways Manager Ian Rutledge and I are really keen to expose more coaches to higher level hockey."

2021-2022 Hockey Australia Women's Future Talent Squad

Name (State/Territory)
Lauren Yee (ACT)
Chelsea Holmes (NSW State)
Makayla Jones (NSW State)
Alana Kavanagh (NSW State)
Sorita Pho (NSW State)
Layla Riley (NSW State)
Georgie Smithers (NSW State)
Kendelle Tait (NSW State)
Sydney Auld (NT)
Jordan Bliss (GK) (QLD)
Claire Colwell (QLD)
Hannah Cullum-Sanders (QLD)
Madeline Kenny (QLD)
Kyra Livermore (QLD)
Georgina West (QLD)
Lily Cazzolato (SA)
Emily Cochrane (GK) (SA)
Lucy Sharman (SA)
Maddison Brooks (TAS)
Taylor Brooks (TAS)
Camila Vaughan (GK) (TAS)
Dacia Koelmeyer (VIC)
Josie Lawton (VIC)
Tess Palubiski (VIC)
Juliette Sheriff (VIC)
Evie Stansby (VIC)
Zali Ward (VIC)
Ella Du Preez (WA)
Nicole Enslin (WA)
Maddison Fenwick (WA)
Summer Greenway (GK) (WA)
Elyssa Melville (WA)
Saysha Pillay (WA)

2021-2022 Hockey Australia Men's Future Talent Squad

Name    State/Territory
Dylan Brick (ACT)
Joshua Carter (ACT)
Aiden Dooley (ACT)
Max Robson (GK) (ACT)
Aidan Smith (ACT)
Rhys Cropper (NSW State)
Dylan Downey (NSW State)
Tyler Gaddes (NSW State)
Kian Johnson (NSW State)
Koby Johnstone (NSW State)
Toby Mallon (NSW State)
Ryan Oschadleus (GK) (NSW State)
Samuel Wright-Smith (NSW State)
Noah Fahy (NT)
Ryley Bobart (QLD)
Diarmid Chappell (QLD)
Zac McCoombes (QLD)
Ryan Wilcox (QLD)
Mitchell Dell (SA)
Max Larkin (GK) (TAS)
Oliver Pritchard (TAS)
Liam Henderson (VIC)
Sam Lowndes (VIC)
Oliver Marshall (VIC)
Nye Roberts (VIC)
Scott Sturrock (VIC)
Angus Adamson (WA)
Hamish Adamson (WA) (pictured above with Mark Knowles)
Luke Anderson (WA)
Hunter Banyard (GK) (WA)
Max Baynam (WA)
Max Freedman (WA)
Thomas Keating (WA)




Hockey Australia media release


---

Iowa field hockey eyeing first Final Four appearance since 2008

With a win this Sunday, the Hawkeyes could lock up their 12th-ever Final Four berth.

Ben Palya



Iowa midfielder Harper Dunne runs up the field with the ball during the fourth quarter of the Big Ten field hockey tournament quarterfinals against No. 4 Maryland on Wednesday, April 21, 2021 at Grant Field. The Hawkeyes defeated the Terrapins, 3-0. No. 5 Iowa will go on to play No. 1 Michigan tomorrow afternoon. Hannah Kinson

Last week, Iowa field hockey fell to Michigan in the semifinal round of the 2021 Big Ten tournament.

The loss left Iowa's postseason dreams in the hands of the 2020-21 NCAA Division I Field Hockey Championship's selection committee.

This year's NCAA tournament field features just 12 teams because of COVID-19. In a typical season, 16 squads make the NCAA field hockey tournament.

As has been the case in previous years, nine conference champions automatically qualified for the 2020-21 NCAA tournament. So, just three at-large NCAA tournament bids were up for grabs this season, compared to the usual seven.

After they beat Iowa, Michigan went on to win the 2021 Big Ten tournament, paving a path to an at-large bid for the Hawkeyes.

When the NCAA tournament's field was announced April 24, the Hawkeyes' name was called.

"We were so nervous because even though we knew we deserved to be in the tournament, we realized that by not winning the Big Ten Championship, we messed up and may have not gotten in," freshman defender Harper Dunne said.

As a bit of a surprise to Iowa's players and coaching staff, the Hawkeyes not only made the tournament via at-large bid, but they also earned a top-four seed and a first-round bye.

"It feels good to have another chance to play the level of hockey I know I can play, and I know a lot of the team felt the same way," Dunne said.

With the NCAA tournament selection show now behind them, the Hawkeyes' attention will shift toward their first national tournament game of the season.

In the NCAA tournament's second round, Iowa will take on the winner of Friday afternoon's Northwestern-Delaware matchup.

Delaware enters this year's NCAA tournament fresh off a win in the Colonial Athletic Association's championship tournament. The Blue Hens entered the CAA's championship tournament as the No. 3 seed.

Northwestern qualified for the 2021 NCAA Division I Field Hockey Championships via at-large bid.

During the regular season, the Hawkeyes lost both their matchups against the Wildcats.

"They have to get past a good Delaware team, but we would love the chance to play Northwestern again and put a complete game together," Hawkeye head coach Lisa Cellucci said.

Iowa field hockey is no stranger to NCAA tournament success. Counting this season, the Hawkeyes have appeared in the NCAA tournament on 25 separate occasions.

Iowa has also made the tournament's Elite Eight 18 times.

Iowa won its only NCAA tournament title back in 1986.

In 2018, Iowa field hockey made its first NCAA tournament appearances since 2012. The following season, the Hawkeyes played their way into the Elite Eight via a first-round victory over Duke.

With a win this Sunday, Iowa field hockey could lock up its 12th Final Four berth.

Hawkeye forward Maddy Murphy is expected to play in Iowa's Elite Eight game Sunday. The senior from Tasmania missed the Hawkeyes' Big Ten Tournament semifinal game with a non-COVID-19-related illness.

Iowa's Elite Eight game kicks off a 2 p.m. Sunday and can be streamed on NCAA.com.

The Daily Iowan


---

Northwestern to face Delaware in first round of the NCAA Tournament

Skye Swann



Senior forward Lakin Barry dribbles the ball up the field. The senior leader will be a key offensive contributor Friday. Daily file photo by Kelsey Carroll

Northwestern is set to square off with Delaware Friday in the first round of the 2021 NCAA Division I Field Hockey Tournament after clinching one of three at-large bids.

The Wildcats (11-5, 5-3 Big Ten) will head to Chapel Hill, N.C. for the team's first non-conference game of the season against the Blue Hens (6-3, 3-2 CAA) who finished third in the Colonial Athletic Association.

NU's last appearance at the Big Dance ended with a 2-1 loss to Boston College in 2019. This year's tournament marks the fourth appearance made by the team under coach Tracey Fuchs.

The Cats' last game was a 2-1 overtime loss to Ohio State in the Big Ten Tournament semifinals. Despite the loss, Fuchs was optimistic about the team's postseason chances. She said the Cats worked extremely hard all year and felt confident they would clinch a bid.

Against the Buckeyes, NU struggled offensively and relied on their defense to keep the game tied throughout regulation.

"We had a tough first half, (Ohio State) was definitely down on our throats," senior defender Christen Conley said of the loss.

Conley will play an important role defending the Cats' cage on Friday. Another standout in the circle is junior defender Kayla Blas, who earned Big Ten First Team honors. The dynamic duo has limited opposing teams to an average of 1.38 goals per game.

"Christen and Kayla have been two of the most consistent players I've had in the program," Fuchs said. "They held us all season, so I can't say enough about them."

Freshman goalkeeper Annabel Skubisz will also be a critical piece in NU's defensive puzzle. Fuchs said the first-year has played extremely well after stepping in for injured senior goalie Florien Marcussen. Saving goals at 77 percent, she finished the regular season ranked fourth in the Big Ten for saves made.

The Cats will rely on Skubisz's speed in the change to stop Delaware freshman back Julia Duffhuis who leads the Blue Hens with five goals.

Offensively, NU is led by redshirt sophomore forward Bente Baekers. With twelve goals on the season, including seven goals in the past six games, Fuchs believes the offense can get anything done with her on the field.

The Big Second Team honoree is known for her jaw-dropping reverse backhand shot. She said it's her favorite and Fuchs agreed with the sentiment, calling it a "world class goal."

"She's explosive and can break it open at any point," Fuchs said.

The Cats will need Baekers' offensive firepower Friday against Delaware, especially after the team struggled to successfully convert their shots against Ohio State. Fuchs said finishing shots is an area the team needs to improve on in the postseason.

"We're just going to continue to get better in the scoring zone," Fuchs said. "And that's what it takes to win championships."

The Daily Northwestern


---

Rider field hockey's captains believe it can put a scare into UConn

By Joe O'Gorman



Julia Divorra was named NEC Offensive Player of the Year this week. Rider faces UConn in a first round NCAA Tournament game on Friday. (Sara Maiz/ Rider Athletics)

The Rider University field hockey team is in the midst of an awesome year on the field despite a global pandemic that shifted an abbreviated season from the fall to the spring.

So, what has been the catalyst for a Northeast Conference championship and a berth in Friday's NCAA Tournament?

Great leadership by captain's Kaitlyn Flemming, Julia Divorra and Tess van Ommeren.

The Broncs (6-1) open tourney play with a match against perennial national champion contender and Big East champion Connecticut (11-1). The game is set for 3 p.m. at Penn State's field hockey facility.

This is the Broncs' first NCAA appearance since 2012, and although they are 0-6 all-time, the last two games against Princeton and UMass weren't decided until overtime.

But this group isn't looking back, just ahead.

"Going into the NCAA game our thoughts are so positive,'' said Divorra, who is the two-time NEC Offensive Player of the Year and this year's Player of the Year. She leads the Broncs with 21 points on eight goals and five assists.

"We are still all so excited of winning the NEC Championship by 5-0 and that keeps us motivated to keep going and working hard,'' added Divorra. "We know that we are facing a nationally ranked team and we know that they are technically really, really good. But we take this as a really positive opportunity to learn and have fun while doing what we love. It is always a pleasure to play against these good teams and we are really proud and lucky to do so.''

It has been a perfect balance for Rider between the forward line, the midfield and the defense. The offense has found the back of the cage 23 times for a 3.29 goals a game average and the defense has allowed just one goal in seven games.

"The key to this year's defense would be teamwork, communication, and trust,'' Flemming said. "As a group, we have been working hard with one another every chance that we get to make ourselves and our team better. No matter what the case may be we come together and talk with one another to continue to improve our skills and style. But what I really think helps our defense is our offense because every practice they come at us with 110% making us ready for game speed. It is always fun and highly competitive when we do a defense vs. offense drill.''

Divorra, Flemming and van Ommeren have the Broncs ready to give the Huskies a good test.

"As one of the captains, I see my role as unifying the team,'' said van Ommeren. "We are a very close group of girls and that is where we get our strength out of. As a captain I try to inspire everyone to be the best they can be, and I try to make everyone feel at home in our team. When we play as a unit, we are strongest, and I see that as the most important part of being a leader on the team.''

It has been the leadership from the three that has been instrumental in putting the Broncs in this lofty spot. Now they are ready for the next challenge.

"Our thoughts are all positive right now,'' said Divorra. "The whole team, including all of our coaches and staff, are so excited for it. This was not out of luck, it was dedication, and hard work that all of us put into the program. We deserve this opportunity, and we cannot let all of the hard work that we all gave go away. We achieved our first goal, and now we have to go get the next one. We have to take it one step at a time, and together we can do it.''

The Trentonian


---

GB Hockey To Support Social Media Boycott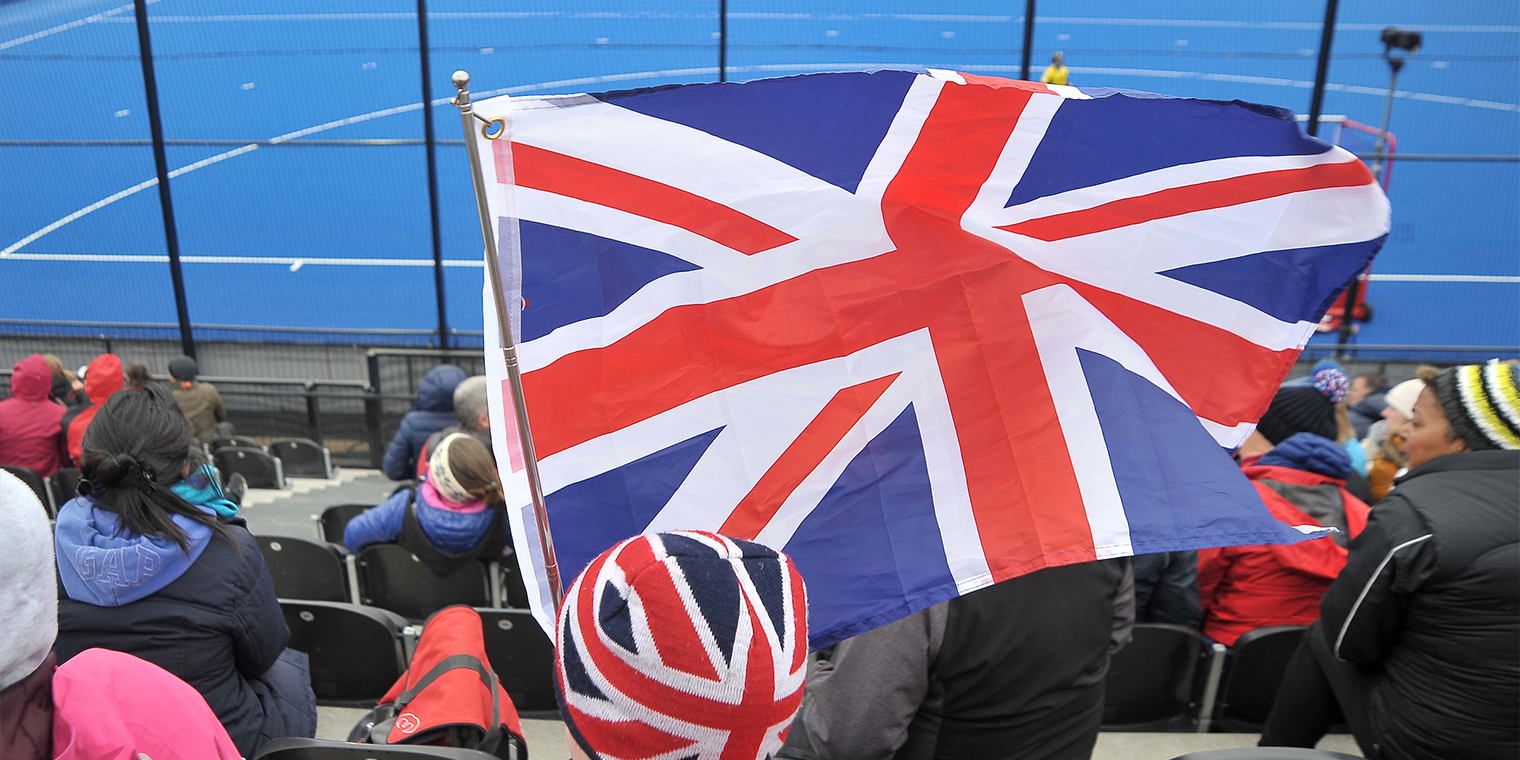 GB Hockey along with England Hockey and Scottish Hockey stand united with football and other sports in joining the boycott of social media from Friday 30 April to Monday 3 May.

There should be zero tolerance for online discrimination and hate of any kind.

#StickitToRacism

Great Britain Hockey media release


---

Irish hockey joins to remember Honorary Life Member Cees Koppelaar



Cees Koppelaar in 2019 in his role as HC Bloemendaal running coach. Pic: Koen Suyk/World Sport Pics

The Irish hockey community joined the wider world of Dutch sport to remember Cees Koppelaar this week following his death on Monday at the age of 81.

"The beauty of life is movement" – Cees Koppelaar

The Irish hockey community joined the wider world of Dutch sport to remember Cees Koppelaar this week following his death on Monday at the age of 81.

He could tell someone's talent from the way in which they ran and he saw plenty of talent in his colourful life, one which brought him to Irish attention from 1987 to 1997 as senior men's coach and, ultimately, Honorary Membership of Hockey Ireland.

Before that, Koppelaar had already achieved more than cult status in his homeland where he ran internationally in the 800m and 4x400m.

But it was in the coaching realm that he truly made his name, starting off at the Sagitta club, home to Fanny Blankers-Koen. Her husband, Jan, recommended his talents to Ajax coach Rinus Michels, initially with a second team that featured future legends Ruud Krol and Arie Haan.

After an initial trial of 10 sessions, Michels kept him on and he was soon refining the running techniques of Johan Cruijff all the way through to the 80s with Frank Rijkaard and Marco van Basten.

Cruijff would discover his hard but fair methods when he tried to move a training cone a little closer to shorten the pain in a running session: "You don't steal from uncle Cees, you steal from yourself!" was the lesson.

He settled in Bloemendaal at the end of the 1970s where his passion for hockey was ignited, working with the village's famous club, immersing himself in the game. He was installed as coach, bringing the club back to the upper echelons of the Hoofdklasse.

He had hoped to be co-opted to the Dutch national team but when his application for that role was turned down, Ireland stepped in. George Treacy had met him at coaching courses in the Netherlands and helped hatch a plan to bring him over to Ireland.

Along with Dixon Rose, they flew him over to Dublin and a deal was signed in the kitchen at Grange Road to make him the first paid men's head coach in 1987.

Rose explained: "He wasn't really thought of as a hockey coach in Holland, more of a physical trainer. His connection with hockey was tenuous.

"It was big for him to get [the Irish job] because he was frustrated not to get the Dutch job and he was hell-bent on proving to the Dutch that he could coach. That was why he was keen to take it and we really got the benefit from him!

"It was a seismic shift. Cees had a great personality. He wasn't a hockey person per se but he had a major insight to Ajax and saw it like football with sticks. His legacy was he put Ireland on the map in European and world terms.

"He could tell when he saw a hockey player when he was running from behind whether he would be any good or not!"

Koppelaar was famed for his affability, his ability to tell a story and to engage with allcomers. And he was also known for what some called his distinctly Dutch way of calling a spade a spade, knowing his own mind and what he wanted.

"He could be a very volatile person," Rose added. "When I initially told him George [Compston] was going to come in to join him as manager of the team [in 1988], he flew off the handle.

"He wanted to appoint his own manager; I said he could accept our recommendation or go back to Holland. I asked him just to try it, meet George, have the craic with him and see what you think.

"They just gelled immediately. George was perfect for him; he was pragmatic, quiet and very efficient and so they became the perfect partnership and that is when the success came."

The outcome was plain to see; a place at the 1990 World Cup in Lahore and a fifth place finish at the European Championships in 1995.

And he relished helping Ireland land their first – and, still, only – win over the Netherlands, a 2-1 success in 1995 in Dublin. In total, he was head coach for 127 games, with 52 wins.

More than that, he travelled the length and breadth of the island to support the sport, running coaching clinics ­­wherever called for one.

Following his Irish stint, he returned to his original job as a running trainer with RKC Waalwijk football club and, always, with Bloemendaal and the Dutch national setup. In 2012, he was included in the KNHB's Order of Merit, and he would remain involved at the highest level until just two years ago.



Koppelaar, right, with Johan Cruijff, left

He famously gave the country's best ever player, Teun de Nooijer, his first start at club level at the age of 15, and he encapsulated his influence.

"You read everywhere that Cees was a running trainer, but he was so much more than that," de Nooijer said. "He was tactically strong and often acted as mentor to the group. He was someone with the gift of striking the right chord with players.

"Hard, but fair. He had a perfect sense of what it took to get a team up and running again. He often saw from a distance whether someone was not feeling well. He immediately started working on it. Always with a lot of enthusiasm, anecdotes and humour, and with an enormous empathy."

The Hook