All the news for Sunday 26 July 2020

Olympic memories & ambitions: India men's captain Manpreet Singh




In the first of our feature stories marking the original event dates of Tokyo 2020, India men's captain Manpreet Singh – the FIH Men's Player of the Year for 2019 – talks about his memories of competing at the London 2012 and Rio 2016 Olympics, as well as looking towards next year's Games, where his team are regarded as serious medal contenders.

Hi Manpreet - thanks for talking to us! What is your favourite Olympic moment, and who is your favourite Olympian across all sports?

Manpreet Singh: "Definitely when I was selected to play an Olympics for the first time at a very young age, I was very lucky. It had always been my dream to play [in the] Olympics, representing my country. My favourite Olympians are [Jamaican sprinter] Usain Bolt and [American swimmer] Michael Phelps."

You made your Olympic debut at London 2012, when you were just 20 years of age. What is your most long-lasting memory of London, and what did it mean to you and your family to represent your country on the biggest sporting stage in the world?

Manpreet Singh: "The [Olympic] village. It was the first time that I saw [famous] athletes walking around. It was like a dream come true, to be in the same space as them. My family was extremely proud, and it was an amazing feeling to be part of the world's biggest sporting event."

You also competed at the Rio 2016 Olympic Games, where you reached the quarter-finals before being narrowly defeated by eventual silver medallists Belgium. What are your reflections of that campaign?

Manpreet Singh: "Coming from the 2012 London Olympics and being able to play again in the 2016 Rio Olympics, is another level of feeling. I would say we did well until the quarter-final, but luck was not on our side. It was a learning curve for the team. We improved day by day, and we are ready to be back for more [in Tokyo]."

As the winners of eight Olympic gold medals, India men are the most successful hockey team in Olympic history. How proud do you feel to be the captain of such a famous and successful team, and does it come with additional pressure?

Manpreet Singh: "Being named as team captain is an honour for me. It comes with the trust of leading the team in the right direction, especially when we are eight-time Olympic gold medal winners. There is no pressure, especially when you have support from your team-mates both on and off the field, having gained experience of playing alongside top players like [Germany's] Moritz Fürste, Barry Middleton and Ashley Jackson [in the Hockey India League]."

Finally, many people have identified India men as potential medallists next year in Tokyo, which will be your third Olympic Games. What is your ambition for Tokyo, and what would it mean to you, your team, and your country if you did manage win an Olympic medal?

Manpreet Singh: "That is my biggest dream, to win a medal at the Olympics. It would mean a lot to me, to make my country, and my family, proud. This is not only for me, but for all my team-mates who are preparing well for a big Games. It would be an unforgettable moment for all of us."

To see our recent athlete profile video interview with Manpreet Singh, please click here. You can follow Manpreet Singh on Twitter, Facebook and Instagram.

---------------------------------------------------

Olympic hockey through the ages

Looking back at over 100 years of hockey at the Olympic Games
London 1908: Hockey's first Olympic appearance saw England, Scotland, Wales and Ireland competing separately, with Germany and France making up the six-nation competition. England defeated Ireland 8-1 to win the gold medal, with striker Reggie Pridmore scoring four times in the final, taking his tournament tally to ten.
Antwerp 1920: Following hockey's omission from the Games in 1912 and the cancellation of the 1916 Games because of World War I, a unified GB faced challenges from Denmark, Belgium and France in Antwerp, Belgium. Again, it was the Brits who prevailed, winning all of their matches to take gold.
Amsterdam 1928: After hockey's omission from the Paris 1924 Olympics and the subsequent creation of the FIH to ensure that hockey became a key component at future Olympiads, the sport made a triumphant return at Amsterdam 1928. India claimed the first of six consecutive Olympic gold medals thanks to the brilliance of 'the wizard' - the great Dhyan Chand.  
Tomorrow: Los Angeles 1932, Berlin 1936 and London 1948.

---------------------------------------------------

On this day - 25 July: Atlanta 1996. Goals from Teun de Nooijer, Floris Jan Bovelander and Taco van den Honert gave the Netherlands – who had twice trailed – a 3-2 victory over Australia, a result which helped the Dutch win their pool ahead of the Kookaburras. The Oranje went on to take the gold medal, beating Germany in the semis and Spain in the gold medal match.

Bonus fact: On 24 July, 68 years ago yesterday, India men defeated the Netherlands 6-1 in the final of Helsinki 1952, winning a fifth successive Olympic gold medal. Legendary striker Balbir Singh, who sadly passed away earlier this year, netted 13 times in the event.

To find out more about purchasing tickets for next year's Tokyo Olympics, please click here.

#Tokyo2020
#HockeyInvites

FIH site


---

Reid: 'Player's mentality has to match toughness of Olympic Games'

An unshakeable attitude is needed to win a medal and that is what Graham Reid will try to inculcate in the Indian men's hockey team ahead of Tokyo Olympics.



Graham Reid, a part of the silver-winning Australian team at the 1992 Barcelona Olympics, is now the head coach of India.   -  Biswaranjan Rout

An unshakeable attitude is needed to win an Olympic medal and that is what head coach Graham Reid will try to inculcate in the Indian men's hockey team ahead of the next Summer Games.

The 2020 Games have been postponed by a year due to the COVID-19 pandemic.

Exactly a year from now, the Indian men and women teams will have begun their campaign in Tokyo.

Reid, a part of the silver-winning Australian team at the 1992 Barcelona Olympics, put things into perspective.

"The Olympic Games is the toughest competition in the sporting world and therefore a player's mentality has to match it.

READ: Everyone's focus is on the Olympics, says men's hockey team coach Graham Reid

"The biggest challenge as a player is to remain focused on the job at hand. The first game brings with it a number of emotions. The player who can control those emotions and stick to the game plan will be ahead," he said in a Hockey India release.

While there is room to improve in all aspects of the game, Reid emphasised on building a mentally tough team to face the "uncertain times".

"The biggest challenge for us during these next 12 months will be uncertainty. There are a lot of things that are going to happen that we can't control. We must only worry about the things we can control," he said.

"We can control how hard we work, how well we train and our fitness levels. Mental toughness will definitely be a factor during this next period and the Indian players have an innate ability to deal with difficult circumstances.

"It is my intention to develop the players understanding of their mental strength and build their ability to access and trust it when required," Reid added.

Reflecting on Reid's views, women's team chief coach Sjoerd Marijne said: "We live in challenging times where we need to have a 'step by step' approach. For now, we await to return to the national camp and begin training.

"Once we know when we can resume our preparations for the Olympic Games, we will be able to make further plans on how to get competition-ready."

Sportstar


---

Kiwis set for PHL takeoff




The Premier Hockey League, the expected path breaker in India, died a traumatic death in 2008. The future of Hockey India League is anybody's guess. But in the far south of the globe, players are gearing up to emerge from the Covid-19 induced hiatus to release pent up energy in a new-look league next month.

New Zealand launch their own Premier Hockey League in August and it will be the first domestic league world-wide resuming after the pandemic ground sports to a halt.

Four men's teams and as many women's will take part in a quick-fire league to be held over two extended weekends in North Harbour at a newly constructed world class stadium.

The league kicks off on August 23 when the men take the pitch and ends on September 20 when the women's competition concludes.

The leagues will involve 40 players for each gender. Squads will comprise 20 with 18 committed to a match including two goalkeepers.

Teams will be selected by a draft which will not include local protected players. Instead, they will play for teams associated with those they represent.

Entry will be free. Sky Sports NZ will stream action live on Sky Sports Next platform with select matches on Sky Sports Television.

The format is round-robin with the grand finals being staged on Sunday of the final weekend.

Matches will be of four 15-minute quarters but drawn encounters will go to a best-of-three penalty shootout.




The league has a lot riding on it. Selection to the postponed 2020 Tokyo Olympics is on the line. And one dare says that players will bring a new level of energy and ability to the league after months of inactivity caused by concerns over the pandemic.

The league will also help New Zealand Hockey select and develop their teams for international hockey, especially with the FIH Pro League in mind.

And it will also give the administration a chance to test the North Harbour facility ahead of international competition.

The Black Sticks men have an Olympic gold in their showcase from the 1976 Montreal Olympics and came close to qualifying for the semifinals of the 2016 Rio edition.

The Kiwis but were done in by two late goals by Germany in the quarterfinals. One on the stroke of the final hooter.

The Black Sticks women finished fourth at London 2012 and Rio 2016 and won the 2018 Gold Coast Commonwealth gold medal.

Stick2Hockey.com


---

Malaysia's Razak Cup set for Sept 18-26

By Jugjet Singh



Datuk Seri Anil Jeet Singh. - NSTP/File pic

THE Razak Cup has been confirmed for Sept 18-26, and only the government can stop it now.

Malaysian Hockey Confederation (MHC) competitions chairman Datuk Seri Anil Jeet Singh said yesterday 15 men's and 11 women's teams have confirmed participation, and there will not be an age cap this year.

"The government has given MHC the go-ahead to host the Razak Cup, and only they can stop us from holding it," said Anil in the wake of an upsurge in Covid-19cases recently.

Yesterday, 23 new cases were reported and 17 of them were Malaysians. There are also 21 new clusters now.

"Even though the number is back to double digit, I really hope the situation is under control by September so that the show can go on. But teams must be ready to face any eventuality," said Anil.

The teams for the Razak Cup - Men: Armed Forces, Johor, Kedah, Kelantan, Kuala Lumpur, Melaka, Negri Sembilan, Pahang, Police, Perak, Perlis, Penang, Sabah, Selangor, Terengganu.

Women: Armed Forces, Kedah, Kuala Lumpur, Negri Sembilan, Pahang, Police, Perak, Penang, Sarawak, Selangor, Terengganu.

New Straits Times


---

Razak Cup to be played in single division format

KUALA LUMPUR: This year's Razak Cup hockey tournament will be played in a single division format without age barriers, according to the Malaysian Hockey Confederation (MHC).

MHC competitions committee chairman Datuk Seri Anil Jeet Singh said the tournament would be held at the National Hockey Stadium, Bukit Jalil from Sept 18 to 26.

A total of 15 teams have registered for the men's category, with Sabah making a return after a four-year lapse and Sarawak opting to stay out.

The women's category has attracted 11 teams, but Sabah, Johor, Perlis and Melaka are not contesting. The deadline for registration is Sept 11.

"The men's teams will be drawn into four groups, while the women's will be divided into two groups. Everyone must adhere to the standard operating procedure (SOP) at all times.

"(Despite the increase in Covid-19 cases), I still believe the tournament will go on. I'm just afraid that some teams might pull out," he said at a press conference after chairing the competitions committee meeting yesterday.

Previously, the tournament was played in two divisions, with the winner of the second division getting promoted.

MHC have also decided to waive the RM100 participation fee this year.

The champions of the men's category will walk away with RM10,000 while the second and third-placed finishers will receive RM7,000 and RM5,000 respectively.

The winners of the women's edition will take home RM5,000, RM3,000 and RM2,000 respectively.

With national players allowed to play for state teams, the competition, the first after the movement control order is set to be an interesting affair. — Bernama

THE TEAMS

Men: Armed Forces, Johor, Kedah, Kelantan, Kuala Lumpur, Melaka, Negri Sembilan, Pahang, Police, Perak, Perlis, Penang, Sabah, Selangor and Terengganu.

Women: Armed Forces, Kedah, Kuala Lumpur, Negri Sembilan, Pahang, Police, Penang, Perak, Sarawak, Selangor and Terengganu.

The Star of Malaysia


---

Why hawk-eyed officer not about to drop hockey stick

By Washington Onyango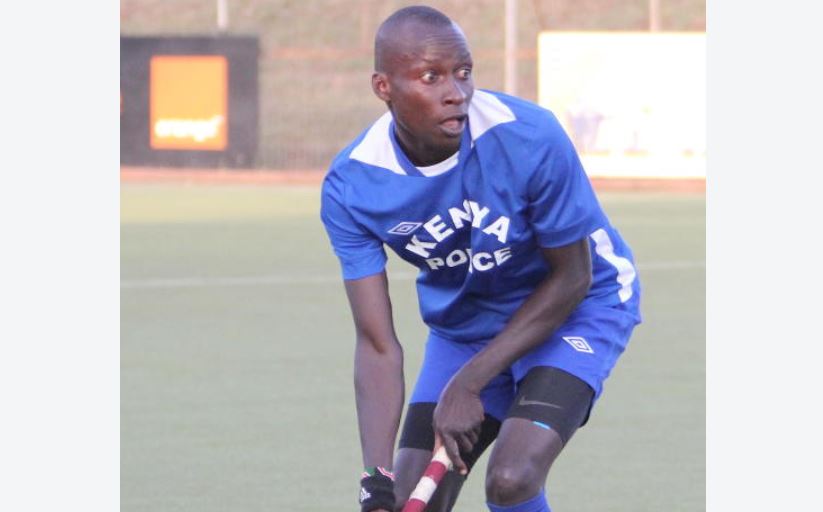 Willis Okeyo in a past match for Kenya Police HC. [PHOTO: JENIPHER WACHIE]

Very few sportsmen or women have been able to perform at the top level for long while balancing between two jobs.

However, for Police Constable Willis Okeyo, he has made a name for himself off and on the pitch in an astonishing hockey career spanning 21 and in service for his country.

And as he nears the end of his career with former champions Kenya Police Hockey Club, Okeyo who is more popular as a player than as an officer believes he still has more to offer.

"My relationship with my fellow players both at the club and national team is great. Some of them don't even know that I am a police officer," Okeyo said during an interview with Standard Sports.

"To be at the top of my game and to serve my country well for the last 21 years has not been an easy task. For me, hockey time is hockey and during work time I strive to get the best out of myself as a police officer just as in hockey."

Famed for his tactical awareness and intelligent reading of the game, Okeyo is also a play-maker of repute always pulling the strings from inside his own half while backing it up efficient passing of the ball.

Unlike most of his teammates, however, Okeyo does his job rather quietly.

He has seen it all and won it all in his two decades of playing professional hockey both locally and internationally.

The 36-year-old midfielder has won four Kenya Hockey Union (KHU) Premier League titles, three Vaisakhi Cup, Sikh Union Astroturf tournament and guided Police to runners up position in the African Cup of Club Championship tournament in Nairobi in 2018.

He was crowned the Most Valuable Player in Bangladesh Premier League when he helped his side Dhaka Mariners win their maiden trophy in 2015 and finished as KHU Premier League top scorer in 2016.

A dynamic and disciplined player known for his relentless energy and ball-winning abilities as a deep-lying midfielder, Okeyo believes he still has the energy to play for two or three more seasons.

"I grew up learning never to give up. I am in love with the game and I am ready to give it a few more runs," he said.

Furthermore, Okeyo says visiting Germany twice in May and September last year for a one-month playing stint with Stuttgart Hockey Club renewed his hunger to play.

"The Germany stint was inspiring. Despite my age, I can't believe the energy flowing through me right now because of the experience I had over there and I can't wait to play again," said Okeyo.

'Awilo' as he is fondly known in hockey circles, started playing the sport at Kisumu Boys High School between 1999, guiding the institution to a third-place finish in Kenya Secondary School Games in his final year in 2001.

He went on to play for Eldoret Polytechnic between 2002-2003 after enrolling to study pharmacy.

Five years later, he joined Police in 2008 and in the same year volunteered to coach USIU (men and women) in 2009/2010 while serving Police as a player, guiding the men's team to the premier league.

"It was not a stroll in the park because I had to balance between performing for my club and coaching USIU in the national league, but I am happier we achieved something positive."

His first call up to the national team for the Embakasi-based officer came in 2013 during the Olympic qualifiers in Bulawayo, Zimbabwe, as Kenya finished fourth.

Since then, he has been a consistent and dominant force in the side with his last outing coming last year during the Olympic qualifiers in South Africa.

In 2015, he featured for Dhaka Mariners, inspiring them to their maiden Bangladesh Premier League title as well as being voted the Most Valuable Player (MVP).

Okeyo, who has been coaching the USIU Ladies team since 2017, has transformed the team from the comforts of mid-table experience to title contenders.

He has led his students to both the Kenya Universities Sports Association (KUSA) Nairobi Conference games and East Africa University games' hockey titles three times in a row.

He was at his best again as Spartans finished fourth at the Africa Cup of Club Championship Trophy in 2018 and were ranked the best hockey university team on the continent.

He takes pride in scoring against South Africa during his international debut in 2013, a moment he treasures most in his career.

"It was magical to score at such a big stage during my first outing and to cap it off with another win against Ghana was just fantastic," he said joyfully.

Even as he continues to gain recognition locally and internationally, he has his eyes set on coaching roles both at club level and the national team.

"Hockey has built the man in me and it will be fair for me to give more even after retiring and my goal is to nurture and coach other players," he added.

The Standard Digital