ALl the news for Tuesday 30 June 2020

Polish title confirmed as competitive matches make tentative return




AZS Politechnika Poznańska's women won the Polish title last weekend as competitive hockey starts its tentative journey back into view.

The university side won the final last Sunday with a 3-2 win over KS Hockey Start Brzeziny to secure the Polish 2019/20 title.

They built up a healthy first half lead with Wiktoria Blaszyk's 18th minute goal augmented by an effort from Asrianna Losiak before half-time.

Start stormed back to equalise the game at 2-2 by the 46th minute courtesy of Emilia Kowalska and Juliya Grzelak but Blaszyk found the winning touch in the 55th minute to carry the day.

On the men's side, LKS Gąsawa were 3-1 winners over WKS Grunwald Poznan in their Terravita Polish Cup semi-final while AZS AWF Poznan beat Politechnika 5-0, setting up a final showdown on Sunday, July 5.

Grunwald do have a second chance at silverware, however, as they play KS Pomorzanin Toruń next Saturday where they aim to complete their 24th national championship.

Euro Hockey League media release


---

Lidewij Welten: Born to win




Just thirteen matches into her fledgling international career with the Netherlands, Lidewij Welten became the proud owner of the most coveted prize in world sport – an Olympic gold medal. The occasion was the Beijing 2008 Olympic Games, with the Oranje's 2-0 gold medal match defeat of China taking place on 22 August, a mere 37 days after Welten's 18th birthday.

Over the 12 years that have followed, Lidewij Welten has earned the reputation as one of the most exciting, unpredictable and potent attacking players on the planet, helping the Netherlands to win every major title not just once, but on multiple occasions. As well as being a double Olympic gold medallist – she was part of the Netherlands' successful title defence at the Olympic Games London 2012 – Welten is a double World champion (The Hague 2014, London 2018), a four-time European champion (Amstelveen 2009, Mönchengladbach 2011, Amstelveen 2017, Antwerp 2019) and an FIH Hockey Pro League champion, not forgetting that she was crowned FIH Player of the Year in 2015 and Best Player at the Vitality Hockey Women's World Cup London 2018.

Whilst it is staggering record of achievement for this outstanding forward, the 29-year-old's story is far from complete. With 212 caps and 87 goals to her name, Welten – who has also won 12 national titles and 11 European titles with Den Bosch since making her club debut in 2005 – has made a huge contribution in keeping the Netherlands top of the FIH World Rankings since 2011. She remains fully focussed on winning as many prizes as possible in the years ahead to keep that remarkable record going for as long as possible.

Lidewij Welten talks to FIH about her remarkable career and those who have influenced her, as well as giving some words of wisdom to any young players out there who want to get the most out of their hockey.

Hi Lidewij, thanks for talking to us. How do you reflect on your extraordinary career to date, and what keeps you motivated to remain at the very top of the sport?

Lidewij Welten: "I am very proud of my career, and I really enjoy it. The places I've been to, the things I've been through, they are memories for life. Knowing that there is still so much left in me, and I can still grow as a person, that is what keeps me motivated. I just want to keep winning prizes, that is what I like!"

Who or what first influenced you to pick up a stick and play hockey?

Lidewij Welten: "Well, actually my brother and sister did. I'm the youngest of three, and they played hockey, so I was the youngest at home and wanted to do everything they did. That is why I wanted to play hockey as well."

Who has been the biggest influence on your career and why?

Lidewij Welten: "I've had a lot of coaches in my career, and they have all had an influence on my career in their own way, but the biggest influence on my career will be my mum and dad. They drove me to Den Bosch when I was a young girl, and they are always there to support me. They fly over the whole world to see the games; I think can count on two hands the number of games they have missed. So that will definitely be my mum and dad."

How would you best describe your playing style or attitude on the pitch?

Lidewij Welten: My playing style or attitude on the pitch in one word would be 'stubborn'. I always try to do what people don't expect, which is where my creativity comes from. I don't really like it when people tell me exactly what to do, I want to be creative and do whatever I feel [is right] at that moment."

What moment on the pitch are you most proud of and why?

Lidewij Welten: "The moment on the pitch that I am most proud of is quite hard to say. Of course I'm really proud of all the medals we have won, but I think that you feel the most proud when you walk out onto the pitch and you know you are ready for it and you are about to sing the national anthem, then you hear it all around you, the crowd singing it with you. That makes me feel really proud. Also, when I think about the games where we really had to work hard for it, really had to battle, those games also make you feel really proud. For example, the quarter-final against Argentina at the Rio Olympics [in 2016], I think at one time we were left with only eight girls on the pitch. We really had to battle for the win, and we managed to get the win which made me feel really proud."

What would be the best advice you could give to aspiring young hockey players?

Lidewij Welten: My advice for young players would be to have fun, enjoy what you are doing. Practise a lot, whenever you can - in the garden, outside, go with your friends to the pitch – but most important is to enjoy it. Enjoy what you are doing!"

The ongoing COVID-19 global health crisis has had a profound effect on every aspect of life, sport included. We understand that certain aspects of hockey have resumed in the Netherlands. Can you tell us what you have been able to do recently?

Lidewij Welten: "Due to COVID-19 our competition has been cancelled, so in the beginning we had a running schedule which we could do from home and at-home gym work-outs, which we could do in the living room or the garden, or nearby your house. [For the last] couple of weeks we have been training again, which felt really good to stand on the pitch again - we really enjoyed it. We do have to use the 1.5 metre [social distancing rules], but hopefully we can go to games soon again. That would be really nice. We train at this time around three or four times [per week] with the national team, and one time with the club."

Finally, you have been fortunate to be part of some wonderful Netherlands teams during your 12-year career, and the side assembled by Alyson Annan is something truly special. What is it like to be part of this group, and what do you think the side is capable of achieving in the next few years?

Lidewij Welten: "Being part of this group is really special. I think we have been on top of the world [rankings] for the last ten years maybe, which is really amazing. Even though big names stop [playing], the talent keeps coming and that is really amazing to see. So, I think, if the older ones are going to stop again, I think the young girls are really ready to take their place and be on the top of the world for the next couple of years."

Profile*: Lidewij Welten – Netherlands
Position: Forward
Shirt number: 12
Age: 29
International appearances: 212
International goals: 83
Current club: Den Bosch (NED)
Place of birth: Eindhoven (NED)

You can follow Lidewij Welten on Twitter, Facebook and Instagram.

* Information correct as of 29 June 2020.

FIH site


---

Rajani on lockdown days at SAI Bengaluru: 'We really came together as a unit'

V.V. Subrahmanyam



R. Rajani says the biggest challenge during the lockdown has been to stay away from the field.   -  Special Arrangement

For the 29-year-old E. Rajani, who hails from Chittoor of Andhra Pradesh and is now a member of the Indian women's hockey camp at the SAI South Centre in Bengaluru, the lockdown is a blessing in disguise as they prepare for the postponed Olympics next year.

The goalkeeper, who has represented India in 91 matches, including the 2010 World Cup and the Commonwealth Games besides the 2016 Rio Olympics, is now dreaming of making it big in Tokyo next year.

Rajani, daughter of a carpenter, shares her thoughts with the Sportstar in a detailed interview.

How have you been coping up with the lockdown?

I think it is a difficult situation for everyone and it has been really sad to see that people around the world have lost so many lives. However, in our case what helped was that the entire team was in SAI, Bengaluru, and we could depend on each other for any kind of support. I felt we really came together as a unit, and utilised the break from the sport in a way that really helped our team come together. We had to respect the guidelines so we were just making sure we were following our fitness schedule given to us by our Scientific Advisor Wayne Lombard, and focusing on maintaining our physical and mental health. I also had the chance to give time to my hobbies like reading and it was good to experience this phase with my teammates.

What has been the biggest challenge while training during the lockdown?

I think the biggest challenge has been that we have had to stay away from the field and stay in touch with the game inside our rooms and the building. It is different in the way that you can practice things like reflexes and doing your fitness workouts, and even run on the treadmill, but that feeling of actually being on the field and participating in practice sessions or actual matches is something that has been difficult to replicate staying indoors. However, I am sure that once we get back to normalcy, we will only have to take a couple of weeks to get into the groove.

Do you think as a player this lockdown has come at the wrong time for you?

I am someone who always looks at the positives, and I feel it could even be a blessing in disguise for all of us if we perform well in Tokyo next year. It is down to how you take it individually, and I have taken it very positively - I believe it is a chance for us to use this extra time to do our homework, and also use this time to improve overall, and gain one year extra year of experience before the big tournament. We were obviously in a good rhythm before the lockdown, but I don't think it should take us much time to play at the same level again.

What do you look forward to in a post-COVID-19 scenario as a player?

I think the scenario for us remains the same as it does for pretty much everyone else in the world. We will look to adhere to the guidelines we are given by FIH (International Hockey Federation), Hockey India, and SAI (Sports Authority of India). I think it is important to remain safe, and be cautious of everything around us. We will obviously be focused on playing well, and resuming like other sports. It will be definitely good to see that sport has a place in the post COVID-19 era.

How do you look at your future?

I don't think my career and performances will be affected because of COVID-19. I think our ambitions and our plans remain the same as they would if the virus hadn't struck. I am also the kind of person who likes to take it one day at a time, and I don't like to think about the future too much. So apart from the Olympics getting postponed by a year, I don't think much changes for us. Instead, I feel we will only get better as a unit because even the younger players would have one extra year of experience before stepping foot in Tokyo.

How do you think women's hockey in shaping up in the country? Are you happy with the kind of support for the sport?

I think the future of Indian women's hockey is really bright. I remember when I was younger we did not have a lot of great players coming through and the pool was limited, but if you see now, there is a huge pool of talented girls who are coming through the ranks. Even in our junior core probables' group you will find a lot of players who have tremendous potential to play for the Senior team in the coming future. I am also very happy to see how the support for our team and our sport has increased in the past decade, especially after we made it to the Rio Olympics in 2016. It was where we had qualified for the Olympics after a gap of 36 years, so it was a huge achievement and people started noticing us for sure. We also felt that support when we played in Bhubaneswar, Odisha in 2019 at the FIH Hockey Olympic Qualifiers, it was truly a sight to see.

What are your expectations and goals now?

I think the expectations remain the same for us. We will, both personally and collectively, aim to win an Olympic medal. We could not have a great moment in Rio four years ago, but what we always discuss is to create history, and make sure that we do something extraordinary that we can leave behind a legacy for years to come. Everyone should remember this team - and that can only happen if we give our best in the tournaments we play next and then in Tokyo next year.

What has been the best moment so far and the most disappointing?

I think the best moment for me personally was definitely the Olympic Qualifiers of 2015 where we made it to the Rio Games. It was a moment where we all realised how much the sport meant to the nation, and how our performances on the field really made our families proud. It was a moment where I realised that everyone in my village and even my state got to know about me, and it earned a huge amount of respect for my parents as well. I don't think I can recall any moment in my career where I've felt really low, which I suppose is a good thing as an athlete.

Realistically, any immediate goals you set for yourself?

The only immediate goal that I have in mind is to maintain my fitness and make sure that I am giving preference to my diet, workout and recovery. It is important because once we are closer to normalcy, we will take less time to be at our peak if we are in top shape right now as well.

If you were not a hockey player what would you have loved to be?

I think I would've been a decent student at school. I remember I was always bright at school and would love to study as well. If given a choice, I would've probably been a teacher or done something related to science.

Sportstar


---

Hockey players getting time at home will be recharged for challenges ahead: drag-flicker Varun Kumar

Jalandhar: Drag-flicker Varun Kumar believes that the Indian hockey team''s one-month break from the sport will help the players recharge their batteries for the challenges ahead, the major one being next year''s Tokyo Olympics.

The Indian hockey team was held up at Bengaluru''s Sports Authority of India for more than two months due to the COVID-19 lockdown. The players were recently given a month''s break after lockdown restrictions were eased.

"I see this period at home as one where we will get the chance to rejuvenate ourselves, and restart everything from scratch keeping in mind that we need to be peaking during the Tokyo Olympics scheduled to start in July 2021," the 24-year-old said.

"It''s not always about how fresh you are physically, but there is also a lot of focus on mental aspects.

"I feel this break has provided us with the opportunity to rest our minds, by spending some quality time with our families. This really helps you in just taking your mind off the sport sometimes."

The 2016 Junior Cup winning defender could not play in the FIH Hockey Olympic Qualifiers last year due to nerve damage to his right arm.

He has not represented the country since recuperating and recovering from the minor injury.

"It is definitely difficult for me because I haven''t been able to make the comeback to competitive hockey yet, but as things stand, everyone''s safety and health takes centre-stage," he said.

"I am just being very patient and making sure that I am maintaining my fitness levels so that once we resume the sport, I can get into the rhythm of playing very soon."

Kumar said lifting the Junior World Cup in Lucknow remains his fondest sporting moment till date.

"During the lockdown, I have had the chance to reflect on my journey with Indian team, and I feel really proud to have won the Junior World Cup in 2016, it was one of the best moments of my playing career," he said.

"I haven''t really had the chance to reflect, but it was good to really sit with people like Krishan (Pathak), Harmanpreet (Singh) and Mandeep (Singh) who experienced that journey with me.

"We have spoken about how far we have since then, and it just gives you more confidence to achieve greater things for your country in future."

Outlook India


---

Alone at SAI, phone and books keep hockey player Suraj Karkera going

The Mumbai decided to stay put in Bengaluru, as his city has been badly hit with Covid-19 cases, and has been calling his family members frequently these days.

By Ashim Sunam




BENGALURU: "The days are suddenly longer than before." Such words from India hockey player Suraj Karkera does not come as a surprise. It just reflects how 'tough' the last few days have been for the goalkeeper. Normally, he would have his national teammates for company at Sports Authority of India campus in Bengaluru, but it is a completely different scenario now. 

He is the lone hockey player at the premises as others have returned home for a month's break, providing them a chance to reunite with their families. Karkera, on the other hand, is spending most of his time inside his room. However, the lone Mumbai lad in the squad has no one to blame. With the city being badly hit with Covid-19 cases, he decided to stay put in Bengaluru and has been calling his family members frequently these days. 

"It is tough not to be with them (my loved ones) during this time. But the main thing for me and my family is to stay safe and healthy and that matters," Karkera told this daily.

"My communication with family has increased now. I check with them about their well-being at home and also inform them as to how I am doing here. I also check on my dog Deno, a seven-year-old labrador. I also ask them about how they are managing house-hold expenses and also groceries etc."

Such phone calls may have become an important part of the day, but Karkera is finding other ways to keep himself busy. Besides doing some fitness routine inside his room, Karkera is spending some decent amount of time reading books and is also watching some European football action online.

Karkera, who made his India debut in 2017,  has chief coach Graham Reid from Australia and other staff members for company at SAI, which is a boon in such a tough period. "It is tough to be the lone player here. But the fact that we have been having our national camps here since 2015, we know a lot of staff members here. Sometimes, I end up chatting with them. It is like home away from home. So, that helps," said the 24-year-old. 

"The coaching staff has already told me that if I need anything, they can help me. So, yes having them around is comforting."

The New Indian Express


---

Sandeep Singh is my hero, my biggest inspiration, says Indian junior men's hockey team defender Mandeep Mor

Mor, who captained the team at the Sultan of Johor Cup last year, was part of the Chandigarh Hockey Academy which was home to several top players including Sandeep and Rupinder.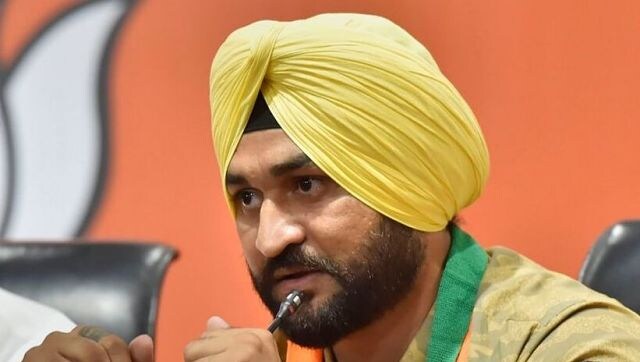 File image of Sandeep Singh. PTI

Indian junior men's hockey team defender Mandeep Mor on Monday said he draws inspiration from former skipper Sandeep Singh while crediting experienced drag-flicker Rupinder Pal Singh for teaching him the nuances of the sport.

Mor, who captained the team at the Sultan of Johor Cup last year, was part of the Chandigarh Hockey Academy which was home to several top players including Sandeep and Rupinder.

"I used to be thrilled to meet Sandeep bhai in the Chandigarh Stadium. He is my hero, my biggest inspiration and I loved the way he scored through drag-flicks. He would come to use the gym and train there. His words 'focus on your drag-flicks, work hard and you will find glory' continues to motivate me," Mor said.
Sandeep Singh is my hero my biggest inspiration says Indian junior mens hockey team defender Mandeep Mor

"Gurjinder bhai and Bob paaji (Rupinder) would help me a lot and teach me basics and always motivated me to do well. I even got to train with Bob paaji which was a great high for me back in those days," he added.

Mor said his coach identified him as having the potential to become a good drag-flicker.

"When I joined the Chandigarh Academy, my coach Alpinder Singh told me I have the potential to become a good dragflicker and he helped me hone my skills."

Selected to train in Sports Authority of India, Sonipat, in 2014 after notable performances in U-14 and U-17 national championships, Mor made quick strides and received a call-up for the junior national camp in 2017.

The following year, Mor also got to debut for the senior national team in the Sultan Azlan Shah Cup and was also part of the senior core probable for the 2018 men's World Cup.

"When I got to play in Sultan Azlan Shah Cup, I was under pressure because it was my first tournament with the senior team which also had Sardar Singh. But he was very reassuring and told me to focus on my basics and not to feel burdened by the pressure of playing for India on a big stage."

The experience definitely helped me a lot and I will continue to work hard to earn senior team jersey again," he said.

Mor is eagerly awaiting the resumption of coaching camp after being away from the game since March.

With the junior national coaching camp ending in March, Mor is forced to do some basic workouts in his hometown.

"During the lockdown it was very difficult and I could not train at all but now we are able to come out of home and do some basic core workouts. Since the senior team was also training in SAI, Bengaluru, I would often chat-up with Harmanpreet and Varun who would give me some tips on dragflick," he said

"Chris Ciriello also watches us train and he has helped me pay more attention on my footwork among other basics. I hope we can return to camp soon," Mor said.

Coming from a family that was far too familiar with hockey, Mor's first choice was surprisingly not hockey but boxing.

"Though my cousin brother Pardeep Mor played for the Indian Team, and my uncles had also played hockey at the national level, to my family's surprise I preferred to pursue boxing," expressed Mor.

Born in Narwana, a small hamlet in Haryana's Jind district, Mor's association with hockey began when he went to watch his brother train.

"When I watched Pardeep practice, and saw other kids playing hockey, I thought it was a fun sport and decided to take the plunge," he said.

Firstpost


---

GB stars set to return to training



GB Goalkeepers Training

Great Britain's senior international squads will begin a phased Return To Training (RTT) process on Tuesday 29 June.

The two squads will return to Bisham for the first time in more than three months next week, having been unable to train on a hockey pitch together since late February due to the Covid-19 pandemic.

Great Britain Hockey has been working with the National RTT Covid-19 working group – which has included government departments, Chief Medical Officers and representatives from other sports – to define a five-stage process for the country's elite athletes to return to training.

Throughout this process, there has been a focus on prioritising health, well-being and social responsibility; following government guidelines; minimising and preventing the spread of and risk of contracting Covid-19 and preparing staff, players and the team to effectively excel in 2021.

Stage 1 activity will be taking place for at least 2 weeks and will always involve unopposed training with 2m social distancing. Athletes will be in small groups and remain in these groups throughout the period. 

When appropriate the squads will move to Stage 2 which will allow more opposed activity initially in small groups and then building to larger groups. Social distancing will remain in place outside of the times in training sessions where opposed activity is running.

The third stage of RTT will see a return to more 'normal' training with larger groups but still operating within relevant government guidelines.  

Athletes and staff have been provided with detailed information and support with the requirements and risks associated with RTT and all have been supported to make individual decisions about when the best time to return to training is for them. This will be reviewed on an ongoing basis.

Great Britain Hockey media release


---

Amy Tennant shares her experiences this Pride month

By Amy Tennant - England and Great Britain Hockey Goal Keeper



Amy Tennant hugs Hannah Martin and Tess Howard

I'll start by saying, that my personal experience of being a Lesbian playing Hockey for my country and club has been an overall positive one. I am wholly and lovingly accepted by staff and teammates and I am lucky to say I have never felt any hate, or bigotry from them. England Hockey's public support and promotion of the Stonewall Rainbow Laces campaign, showing an acknowledgement of struggles, and the celebration of the LGBTQIA+ community, has added to the contented feeling I have in my skin whilst playing the sport. I am also very proud of the fact the sport I play offers safe spaces for LGBTQIA+ members to play, in the form of London Royals Hockey Club, Remnants Hockey Club, and Oscar Wildes LGBTQIA+ Hockey Club. It would be fantastic to see more clubs in the UK showing their support and harbouring accepting communities, offering more safe spaces to exist within the sport. 

However, having this space to reflect, it would be amiss of me not to also acknowledge where things need to be better. I'll begin with those offensive little comments everyone in the LGBTQIA+ community will have experienced at some point or another. A study conducted by Sport England1 found that the use of homophobic and transphobic language, and the acceptance of it as "banter" was prevalent in sport. Some examples I have experienced, "do you have a boyfriend", "is that your sister", "that's so gay". These comments have been made by many people from different areas of my life, friends, teammates, club, and hockey family members. In the situations I've found myself in, I don't think they are necessarily being explicitly homophobic, it is more a lack of understanding (of the history of homophobic language) and closed mindedness to the "non-conventional". Nevertheless, does it sometimes make me feel different, abnormal, sad? Yes.

Whilst I don't think about my sexuality when I play internationally or feel there are any negative connotations within matches, I am always quietly aware that some countries we play in don't see heterosexuals and homosexuals as equal culturally, or legally. Sometimes I feel nudged back into the closet to conform to other cultures, there is that little bit of me which knows I am not accepted there.

There is also a long way to go for other members of the LGBTQIA+ community. A strong indicator of how accepting a sport is to members of the community is how many participants are openly 'out' about their sexuality. Gay men, in Hockey, and sport in general, are underrepresented and a relatively small proportion are 'out'. Studies have shown that whilst there is often acceptance from colleagues2, the media and fans are where homophobia is common. The media plays into the rhetoric of the conventional "male" and the socially supported attitudes, behaviours, and values which are considered ideal for males. Bravery, strength, competitiveness, independence. There is a core of heterosexuality and hypermasculinity within sport, of which the media plays a big role in maintaining. This has to change.

I think back to when I was younger and played in some friendly summer hockey tournaments against a team which included a Trans Female, and would hear many oppositions complaining, making comments about the fairness of it, of how much harder she could hit the ball, aerial the ball, and so on. This is echoed in the UK Sport Study3 which found additional difficulties (when compare to Gay & Lesbian individuals) for Transgender people to participate in all levels from grassroots, to performance sport. Transgender individuals are restricted from playing in National Age Group Squads in Hockey, which aligns with the criteria set out by FIH. What is promising is that England Hockey's policy states that Transgender individuals are permitted to participate fully in their affirmed gender (this includes training, playing in informal matches, or playing in hockey competitions). From my experience, it seems we still have some way to go in welcoming them openly into our sport from a cultural perspective. Sport should be for all people, at all levels and currently it isn't.

Fink et al (2012) & Gough (2007)5 conducted studies showing that having just one supportive person in the sport setting (e.g. coach, admin, teammate) increased athletes' comfort in coming out to teammates. I encourage you to be that one person. Be kind, willing to learn, and keep an open mind. Don't get dragged into the rhetoric the media feeds into. As an LGBTQIA+ individual, and as an LGBTQIA+ ally, if you can, challenge people when they make you, or your LGBTQIA+ associates uncomfortable.

Lastly, Pride Sports is a fantastic organisation who challenge homophobia, transphobia and biphobia in sport. They provide information for LGBTQIA+ individuals looking to play sport, and for sports looking to be more LGBTQIA+ inclusive.

https://pridesports.org.uk

England Hockey Board Media release


---

British hockey coach Kerry could leave sport after postponed Tokyo 2020

By Dan Palmer



©Getty Images

British hockey coach Danny Kerry has admitted he could leave the sport after the postponed Tokyo 2020 Olympics.

The 49-year-old guided the British women to a historic first gold medal at the Rio 2016 Games and is now in charge of the country's men.

He told Yahoo UK that he held talks with Eton College about the vacant director of sport role at the famous boys' school.

This was before Tokyo 2020 was pushed back to next year due to the coronavirus pandemic, a shift which has forced many in sport to put their plans for the future on hold.

"As is the case toward the end of an Olympic cycle I, like others in roles similar to mine, have been approached about opportunities," Kerry said.

"The role at Eton College is one of the opportunities that has been presented to me and I met with them.

"I have spent an exciting 18 months building the men's squad with a view to excelling both at Tokyo 2020 and Paris 2024, but I am acutely aware I have no divine right to continue in the post after Tokyo.

"As such, like many in my position, it was prudent to evaluate what my future holds."



Danny Kerry guided Britain's women to a historic first Olympic gold medal at Rio 2016 ©Getty Images

Kerry took the British men's job in 2018 after his famous success with the women in Rio, which concluded with a penalty shoot-out victory over The Netherlands in the final.

Repeating the success with the men in Tokyo would be a unique back-to-back achievement in the sport.

In July 2017, Kerry suffered a heart attack during a Hockey World League semi-final in South Africa before recovering and returning to work in October.

Eton College is considered as one of Britain's most prestigious schools, with fees of more than £42,000 ($52,000/€46,000) per year.

Twenty British Prime Ministers have been educated at the school as well as members of the Royal Family.

Inside the Games


---

Joint Statement from Scottish Hockey President and Chair of Scottish Hockey




There have been turbulent times across Scottish Hockey over the past few weeks, but a crisis can create an opportunity to bring our Scottish hockey family together again. The recent vote of trustees was impacted by the limited quality of the associated data. Within these restrictions, it was agreed by all parties to have resulted in a split vote.

The President and Chair are pleased to announce a compromise solution that a new Management Committee will be formed today to restart the journey of returning, when appropriate, to the field of play and create a proposal that all registered, clubs, schools and bodies will have an opportunity to vote on.

The Management Committee will comprise of:

    Chair – John Mackenzie, Scottish Hockey President.
    Peter Gillespie, Scottish Hockey Vice President.
    Barbara Morgan, Scottish Hockey Board Director and Officials Convenor.
    Ally Dick, Scottish Hockey Discipline Convenor and Umpire Appointments Convenor.
    Anne Witherspoon.
    David Sweetman, Scottish Hockey Chief Executive.
    Andy Tennant, Scottish Hockey Head of Performance.
    Jamie Frail, Scottish Hockey Head of Domestic Game.
    Martin Shepherdson, Grange Hockey Club.
    David Bond, Chair of Scottish Students Sport – Hockey Group.
    Stewart Gilmour, Director Scottish Hockey, will act as an observer / facilitator and non-voting member.

This committee will reach out to our hockey family to ensure all have an opportunity to contribute on the way forward, be it voting on proposals or on serving on small committees that will be formed to take our sport forward into a brighter future.

The President and Chair look forward to working together to deliver a new form of governance and rebuild our Scottish hockey family.

John MacKenzie                                                          Robin McLaren
President Scottish Hockey                                          Chair Scottish Hockey

Scottish Hockey Union media release


---

Deal brokered for new management team

By Nigel Duncan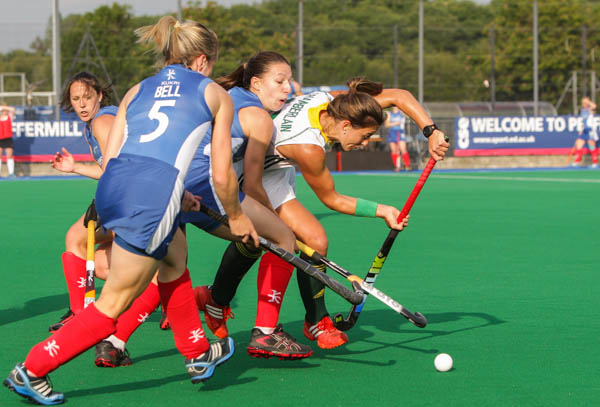 Peace appears to have broken out in Scottish Hockey after what a spokesman described as "turbulent times" in the seat of power.

A compromise has been brokered and a new management committee formed including Martin Shepherdson of Grange Hockey Club.

John Mackenzie, president of Scottish Hockey, will chair the ten-strong board and a statement from the Glasgow-based organisation said: "There have been turbulent times across Scottish Hockey over the past few weeks, but a crisis can create an opportunity to bring our Scottish hockey family together again.

"The recent vote of trustees was impacted by the limited quality of the associated data. Within these restrictions, it was agreed by all parties to have resulted in a split vote.

"The president and chair (of Scottish Hockey) are pleased to announce a compromise solution that a new management committee will be formed to restart the journey of returning, when appropriate, to the field of play and create a proposal that all registered, clubs, schools and bodies will have an opportunity to vote on."

The statement added: "This committee will reach out to our hockey family to ensure all have an opportunity to contribute on the way forward, be it voting on proposals or on serving on small committees that will be formed to take our sport forward into a brighter future."

The Management Committee: chair – John Mackenzie, Scottish Hockey president; Peter Gillespie, Scottish Hockey vice-president; Barbara Morgan, Scottish Hockey board director and officials convenor;; Ally Dick, Scottish Hockey discipline convenor and umpire appointments convenor;; Anne Witherspoon; David Sweetman, Scottish Hockey chief executive; Andy Tennant, Scottish Hockey head of performance;. Jamie Frail, Scottish Hockey head of domestic game; Martin Shepherdson, Grange Hockey Club; David Bond, chair of Scottish Students Sport – Hockey Group.

Stewart Gilmour, director Scottish Hockey, will act as an observer/facilitator and non-voting member.

The Edinburgh Reporter