All the news for Tuesday 23 October 2018

Men's Hero Asian Champions Trophy 2018 - Day 5
Muscat (OMA)



Results 22 October

MAS v KOR (RR)     4 - 2
OMA v PAK (RR)     1 - 8

Fixtures 23 October (GMT +4)

18:55     KOR v OMA (RR)
21:10     MAS v IND (RR)

Pool standing
| Rank | Team | Played | Wins | Draws | Losses | Goals For | Goals Against | Goal Difference | Points |
| --- | --- | --- | --- | --- | --- | --- | --- | --- | --- |
| 1 | India | 3 | 3 | 0 | 0 | 23 | 1 | 22 | 9 |
| 2 | Malaysia | 3 | 3 | 0 | 0 | 10 | 3 | 7 | 9 |
| 3 | Pakistan | 3 | 2 | 0 | 1 | 12 | 5 | 7 | 6 |
| 4 | Japan | 3 | 1 | 0 | 2 | 2 | 12 | -10 | 3 |
| 5 | Korea | 3 | 0 | 0 | 3 | 3 | 9 | -6 | 0 |
| 6 | Oman | 3 | 0 | 0 | 3 | 2 | 22 | -20 | 0 |
---

Malaysia extend winning firm, defeat South Korea 4-2 to enter semifinals

Malaysia next face India in their next Round Robin match




Muscat: Malaysia had to work hard for their third successive victory in the Hero Asian Champions Trophy at the Sultan Qaboos Sports Complex here on Monday, overcoming South Korea 4-2 to secure a place in the semi-finals.

Asian Games silver medallists Malaysia will take on defending champions India in their league encounter tomorrow. This will be the first meeting between Malaysia and India since their semi-final clash in the Jakarta Asian Games, where Malaysia posted a shock win to advance to the final.

Malaysia are now level on nine points with India from three matches each at the top of the standings.

Malaysia today took the lead through Firhan Ashari in the 11th minute, but the Koreans shot back to surge 2-1 ahead with goals from Yang Ji-Hun (15th minute) and Jang Jong-Hyun (20th).

Shahril Saabah brought Malaysia level in the 22nd minute, but the issue was decided through goals from Tengku Tajuddin (35th) and Faizal Saari (57th). Saabah was unlucky to see his shot rebound off the left post in the 53rd minutes.

Malaysia's coach, Roelant Oltmans said the team had attained its first target of making the semi-finals, but were made to work hard by the fast-moving Koreans. "In the beginning we were searching what way to play. The important thing is that we scored four goals. The Koreans can be very tough opponents," said Oltmans.

"Malaysia has a new coach. It is a new environment for the boys and we continue to understand each other," said Oltmans, who took over as the Malaysian coach after the Asian Games. Oltmans, who was India's coach until last year, said it is important for his players to recover quickly in time for the game against India tomorrow.

"I need to see how my team recovers from this game. I will look at India's matches tonight. India has played well and got a bit more goals than us in three games so far," he said.

Asian Hockey Federation media release


---

Bilal's hat-trick lifts Pakistan to 8-1 victory over Oman

With their second win in the tournament, Pakistan inch closer to the Semi Final; Play Asian Games Champions Japan next on 24 October 2018




MUSCAT: Penalty corner shooter Aleem Bilal scored a hat-trick to boost Pakistan to an 8-1 victory over hosts Oman in the Hero Asian Champions Trophy Muscat 2018 at the Sultan Qaboos Sports Complex here on Monday.

Bilal scored a goal each in the initial three quarters to become only the second player to score a treble in a match during the ongoing tournament. Bilal fired the first two goals for Pakistan in the 13th and 18th minutes with stinging penalty corner flicks and then returned to complete his hat-trick in the 39th by sending a drag-flick into the net.

In between, Bilal played an assist role in another penalty corner conversion as he squared the ball to Muhammad Irfan, who sounded the boards with a firm shot.

Pakistan victory today, their second in three outings of the six-nation event, enabled them to place one foot into the semi-finals. With six points and an imposing goal-difference in their favour, Pakistan can only be denied a place in the knock-out semi-finals if they falter to big losses in the remaining preliminary round fixtures against Japan and Malaysia, the two teams that featured in the final of the Asian Games at Jakarta in September.

Before Pakistan's goal rush, Oman played a competitive first quarter, conceding the lead only in the 13th minute on Bilal's rasping drag-flick into the net.

Bilal was again on target for Pakistan's second goal five minutes later with a low shot that sounded the boards by beating the outstretched hand of custodian Fahad Al Noufali.

Muhammad Irfan Jr. deflected in a long diagonal ball from left in the 22nd minute and Ammad Butt scored in penalty corner action in the 26th to give Pakistan a 4-0 lead at half-time.

Pakistan continued to make the penalty corners count as Bilal squared the ball to his left for Muhammad Irfan to score the fifth goal in the 34th minute. Two minutes later Bilal duly completed his hat-trick.

Abu Mahmood capitalised on a rebound from the goalkeeper in goalmouth scrimmage in the 27th minute and Muhammad Atiq rounded off the scoring with a field goal in the 52nd.

Despite the big loss, Oman had their moments in the match and came close to scoring on a couple of occasions. They salvaged a consolation goal when Mohammed Al Lawati scored in the last minute of play.

Pakistan team manager Hasan Sardar said the team had achieved its aim of posting a big win to boost its goal-difference. "We are close to securing a spot in the semi-final. Our target today was to score as many goals as possible and we achieved that," he said.

Asian Hockey federation media release


---

Malaysia beat Korea to reach semis

By Jugjet Singh

KUALA LUMPUR: Malaysia did just enough to beat South Korea 4-2 in the Asian Champions Trophy in Muscat on Monday.

The win gave Roelant Oltmans' team nine points after three matches and they have qualified for the semifinals with India and Pakistan matches in hand.

Malaysia took the lead through Firhan Ashaari in the 11th minute, but Korea fought back with two from Yang Jihun (15th) and Jang Jong Hyun (20th).

However, goals from Shahril Saabah (22nd), Tengku Ahmad Tajuddin (35th) and Faizal Shaari (57th) handed Malaysia maximim points.

In earlier matches, Malaysia defeated Japan 3-0 and Oman 3-1.

"After a good start, we gave too much space to Korea and unfortunately they scored twice from penalty corners," said Oltmans.

"We dominated the third and four quarters and kept our structure well.

"When my team can score four field goals, I am not too worried about our penalty corners, although it would be nice if we can get more of them."

Malaysia take on India on Tuesday night.

"So far both teams have nine points, but India have scored more and conceded fewer goals.

"It will be a challenge, but we're looking forward to the match." Oltmans added.

New Straits Times


---

Malaysia book semis spot after 4-2 win over Korea

By Aftar Singh

KUALA LUMPUR: Malaysia defeated South Korea 4-2 to register their third consecutive win in the men's six-nation Asian Champions Trophy in Muscat, Oman on Monday.

With the win, Malaysia booked their place in the semi-finals despite two matches remaining to play against defending champions India and Pakistan.

In the first two matches, Malaysia defeated Asian Games gold medallist Japan 3-0 and Oman 3-1.

In the game against South Korea, Malaysia took the lead through Muhd Firhan Ashaari in the 11th minute at the Sultan Qaboos Sports Complex.

Korea fought back to score two goals in a space of five minutes through Yang Ji-hun in the 15th minute and a penalty corner converted by Jang Jong-hyun in the 20th minute to grab the lead.

However, Malaysia came back strongly to score three goals via Muhd Shahril Saabah (22nd), Tengku Ahmad Tajuddin Tengku Abdul Jalil (35th) and Faizal Saari (57th).

Faizal has netted four times in three matches.

The Star of Malaysia


---

Pakistan defeats Oman in Asian Hockey Champions Trophy

Pakistan hockey team thrashed hosts Oman 8-1 in their third match of the Asian Hockey Champions Trophy 2018 at the Sultan Qaboos Sports Complex in Muscat on Monday.

Pakistan's Aleem Bilal scored a hat-trick in the initial three quarters to become only the second player to score a treble in a match during the ongoing tournament while Muhammad Irfan, Irfan Junior, Ammad Butt, Aby Mahmood and Muhammad Atiq all chipped in with a goal each to give Pakistan their second victory.

Pakistan now has six points from three games and have a strong chance of making it into the semi-final of the tournament.

The green shirts can only be denied a place in the knock-out semi-finals if they falter to big losses in the remaining fixtures against Japan and Malaysia.

Earlier, Pakistan defeated South Korea 3-1 in their opening match of the tournament while they lost to sub-continent rivals India 3-1.

Pakistan next faces Japan on October 24 and Malaysia on October 25.

The Nation


---

PHF relieves coach Saqlain from the post

Mohsin Ali




ISLAMABAD - Taking action on Olympian Hassan Sardar's report, Pakistan Hockey Federation (PHF) President Brig (R) Khalid Sajjad Khokhar has recalled Pakistan hockey team coach Olympian M Saqlain from Muscat and relieved him from the post.

Talking to The Nation on Monday, Khokhar said: "Saqlain met me at my residence, where Olympian Shahbaz Senior was also present. No one accepts one's fault and tries to pass on the blame on others. But as a senior and commandant of the camp, we have decided to give full weight to Hassan Sardar till the Asian Champions Trophy concludes. Upon his return, we will sit and form a committee and then decide about the future course of action.

"One thing is very clear that there will be no compromise on discipline and everybody has to keep in mind the prestige of the country. Pakistan always comes first and we can't allow anyone to sabotage the image of the country. It was a highly unfortunate incident, which could have been avoided. Anyhow, now the green shirts are involved in the mega event and we don't want to disturb the players mentally. I have told Saqlain to return home and he presented his side of the story and also admitted that things flared up," he added.

Expressing his views, PHF Secretary Shahbaz Senior said: "It was nothing more than rush of blood. It was Pakistan-India pressure game and tempers boiled. Both are seniors and Saqlain also played hockey with me. After Dutch coach Roelant Oltmans leaving the national team, we made Hassan Sardar camp commandant and head coach, so we will always put the weight behind him, until he doesn't return and submits his report to the federation.

"I request sports journalists not to give too much hype to this incident as it can destroy the morale of the team. We are playing in the semi-finals and I hope the green shirts will win not only win the semi-final but also try to win the Asian Champions Trophy."

He said the team management and players are like a family. "On Hassan Sardar's return, we will all sit together and find out a solution. We all are one and disputes do occur in families, which are resolved through dialogues and we all must ensure that anything we do must never bring any bad name to the country."

Sharing his views, Saqlain said: "I have a good and positive meeting with both president and secretary. We all know, Khokhar and Shahbaz always think positive and take steps about the betterment of hockey, I am thankful to them for giving me respect and honour and listening to all my concerns. We all want Pakistan hockey back on right track and we are committed to regain lost hockey glory."

Talking about the incident, he said: "This incident has taught lessons to me and I think Hassan Sardar must also understand that at this age, he should also behave decently. We must not do anything, which may inflict damages to Pakistan and national team. The incident should have not happened and those who are at fault, must not repeat the same in future. If the country is there, we all are here. If Hassan Sardar shows emotions, he should have also considered ground realities and avoid going beyond the limits.

"In the past, I fulfilled all the responsibilities handed over to me by the PHF heads. For the time being, I am stepping down and leaving the team. Now I want to relax and spend some time with my family and kids and then I will decide about my future ambitions," Saqlain concluded.

The Nation


---

Saqlain has been sent back on disciplinary grounds

Shashank Gupta

Pakistan's national men's hockey team manager and legendary forward Hasan Sardar has clearly stated that the current coach of his team in Asian Champions Trophy Md. Saqlain has been recalled midway through the tournament as he was found to be highly indiscipline and unprofessional in dealing with the team.

Tempers were high during and after the India match, which is understandable. However, its game my boys do commit mistakes and they will learn. However, Md. Saqlain's style of interacting with players was unprofessional. He even used foul language in assailing for their mistakes. When I intervened to calm, he was furious and his attitude was undesirable.

"Therefore, after the incident I called Pakistan Hockey Federation chief and apprised him of his behaviour and also requested them to take disciplinary action against him. He has been asked to leave immediately".

However, in his video recorded interview to this writer, he categorically stated that he is returning on his own.

Sardar also quoted that Saqlain has often been penalized by the PHF during his playing career for his habit of being indiscipline. "He assured that he will not do any such thing, but this all has happened".

Hasan Sardar feels his absence will not affect the team any way. "I am here. Rehan Butt is also here. The boys are not much disturbed.

On informed of the development Japan coach Siegfried Aikman said: "It is surprising that this has happened in the middle of the tournament but it happens. It's the responsibility of the Pakistani management. They have to solve it. If it's acceptable for the players then it's fine. It's not good for them. On the other hand, if someone is not happy, then also that is not good for the team. I don't know the reasons. The only thing I feel is that we should respect the decision. I hope that the sport doesn't get affected by this".

Stick2Hockey.com


---

Pakistan coach Md Saqlain's parting shots

Shashank Gupta

Pakistan national team's coach for the Asian Champions Trophy Md Saqlain had to leave midway, as he has been recalled by the Pakistan Hockey Federation. However, he claimed its his own decision. He has since left Muscat. However, he discussed the issues concerning the reasons for his leaving and the state of affairs of Pakistan hockey and the reasons why he is not happy with present bunch of players and even Oltamans' style of coaching.

"We have been losing to India. Yesterday, was India's 8th victory out of the last 9 matches played between us. One exception being a draw in Gold Coast Commonwealth games. This is the extent of deterioration of Pakistan Hockey"

According to him, many things are not proving good for Pakistan hockey. "Before Asian Games, players went on a strike because of non-payment of dues to them for more than 8 months".

"Even this Muscat tournament has been funded by the personal-money of PHF President Brigadier Khokhar"

Saqlain worked under Roelant Oltmans, but feels the celebrated coach is more professional than required. "zaroorat se zyaada professional'".

There is no money in Pakistan Hockey. "Oltmans must have understood this and hence he walked-off". Pakistan can bear the cost of hiring Oltmans but, according to Saqlain, there are other issues. "Affording Oltmans is one thing, affording the gadgets that he wants to bring to the country, is another thing, its hyperbole", saqlain says.

Saqlain also analysed Oltmans' style of coaching, and has to say the following: "I was the assistant-coach to Oltmans. He has good ideas for effective defense and midfield, but attackers will have to play their game"

Saqlain is emphatic that Oltmans couldn't make any impact in the scoring department.

Saqlain also had time to discuss India. He says Sardar Singh should not have been dropped now. "The Yo-Yo test for Indian team, the average of Indian team is 23. Pakistan's team is 21. At the end of his career, Sardara's last Yo-yo test result was 24. After this level of fitness, he had to retire".

His parting short for the present team in Muscat: "The current team doesn't have any young players. We have fielded a rather old-team".

He also feels most players come from one region or city "which is not good".

Stick2Hockey.com


---

Tauqeer Dar asked to coach hockey team




Lahore - Former Olympian Tauqeer Dar has been approached to coach the men's national hockey team, a month after Dutchman Roelant Oltmans stepped down from the post.
READ MORE: Pakistan defeats Oman in Asian Hockey Champions Trophy

Dar, who was part of the winning Pakistan side in 1984 Summer Olympics, said that he has been asked by the team manager Hasan Sardar to assume the coaching responsibilities. "I have [old relations] with Hasan Sardar, so I cannot refuse him," said Dar, adding, however, that he would not take up the post in haste.

The 54-year old said he would speak with Sardar after the ongoing Asian Hockey Champions Trophy. He added that he would first try to persuade the manager to not appoint him as the coach. "But if he does not agree then I would take on the coaching responsibilities," Dar added.

The Pakistan Hockey Federation (PHF) will formally announce Dar's appointment as head coach once the talks are finalised, the sources familiar with the matter said. Pakistan hockey team has been playing well in the Champions Trophy and it can hope that they will finish among top 3.

The Nation


---

Former Olympian Tauqeer Dar approached to coach Pakistan hockey team




LAHORE: Former Olympian Tauqeer Dar has been approached by the Pakistan Hockey Federation (PHF) to coach the men's national hockey team, a month after Dutchman Roelant Oltmans stepped down from the post.

Dar, who was part of the winning Pakistan side in 1984 Summer Olympics, said Monday that he had been asked by the team manager Hasan Sardar to assume the coaching responsibilities.

"I have old relations with Hasan Sardar, I cannot refuse him," said Dar, adding however that he would not take up the post in haste.

The 54-year old said he would speak with Sardar after the ongoing Asian Hockey Champions Trophy. He added that he would first try to persuade the manager to not appoint him as the coach.

"But if he does not agree then I would take on the coaching responsibilities," Dar added.

The PHF will formally announce Dar's appointment as the head coach once the talks are finalised, sources familiar with the matter said.

Pakistan lost to India but won their fixture against South Korea in the Asian Champions Trophy, which is being held in Muscat, Oman from October 18-28.

The Daily Times


---

Danson to miss Champions Trophy




Great Britain and England captain Alex Danson is to miss the FIH Champions Trophy through injury.

A joint statement from England Hockey and Alex Danson read: "Alex recently sustained a concussion whilst on holiday.  The incident occurred when Alex knocked her head on the back of a concrete seat towards the end of her holiday.

"On her return to the UK she exhibited some symptoms of concussion and therefore England Hockey implemented its concussion protocols. 

"Concussion is something we take extremely seriously at England Hockey so Alex will be given the right amount of time and medical support before returning to play.

"As a result Alex will not travel to China for the FIH Champions Trophy in November."

Great Britain take on the Netherlands, Argentina, China, Japan and Australia in Changzhou in China between the 17 and 25 November.

England Hockey Board Media release


---

Alex Danson suffers concussion on holiday and misses Champions Trophy

By Richard Bright




Alex Danson, the GB and England captain, has been ruled out of the upcoming Hockey Champions Trophy after she suffered concussion on holiday.

England Hockey has confirmed that the 33-year-old suffered the injury when she hit her head on a concrete chair.

Danson has not played hockey since England exited the women's World Cup in the summer and she becomes the third player to be sidelined through concussion this year.

It is not known whether Danson was training at the time but England Hockey said that she showed concussion symptons on her return to the UK before initiating its concussion protocols.

"Concussion is something we take extremely seriously," England Hockey said in a statement.

"Alex will be given the right amount of time and medical support before returning to play."

Great Britain and England have endured several notable long-term concussion injuries this year.

Both Shona McCallin and Nicola White haven't played since February and March respectively after sustaining head injuries.

McCallin, 26, collided with an opponent's shoulder against Argentina while White picked up her injury the following month in a match against Ireland.

McCallin has called her time out of the game as "brutal" while White admitted to being sent into a "black hole" through her post-concussion syndrome.

Great Britain will open up against hosts China in next month's Champions Trophy. GB qualified as Olympic champions.

The Hockey Paper


---

Alex Danson to miss Champions Trophy with concussion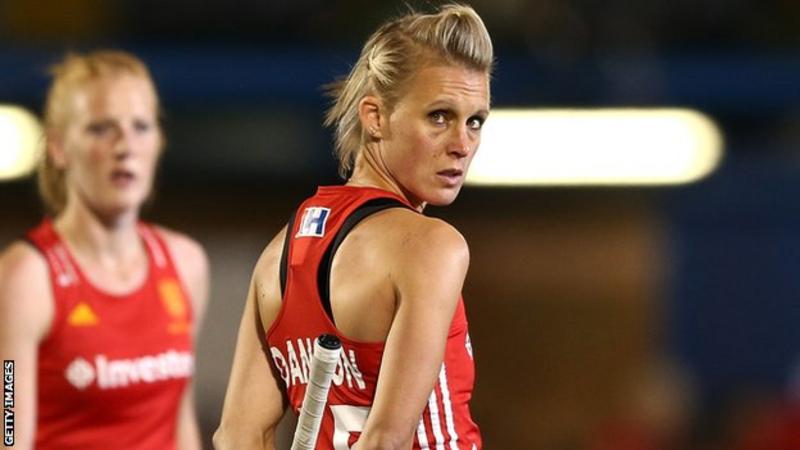 Alex Danson was a key figure as Great Britain claimed gold at the 2016 Olympics in Rio de Janeiro

Great Britain women's captain Alex Danson will miss the Champions Trophy in November after suffering concussion on holiday.

England Hockey confirmed the 33-year-old forward will sit out the tournament in Changzhou, China, which Britain qualified for as Olympic champions.

Danson suffered the injury when she banged her head on a concrete chair.

"Concussion is something we take extremely seriously," England Hockey said.

"On her return to the UK Danson exhibited some symptoms of concussion and therefore England Hockey implemented its concussion protocols.

"Alex will be given the right amount of time and medical support before returning to play."

Britain will play hosts China, defending Champions Trophy champions Argentina, World Cup winners Netherlands and invitational sides Australia and Japan between 17 and 25 November.

BBC Sport


---

Equally amazing as Europe launches new league for women



Photo credit: Euro Hockey

Hockey continues to be the groundbreaking sport when it comes to equality. In news that caused a stir among players and fans alike, the European Hockey Federation (EHF) has announced that it will be expanding the current EuroHockey League (EHL) to include the top women's clubs in Europe.

Pan-European club hockey has been around a long time – the Club Champion Cup was created in 1974 and the Cup Winners Cup was added in 1990. These two competitions were reformatted in 2010 into the EuroHockey Club Champions Cup, with five divisions and up to 40 clubs from across Europe participating.

But, successful as this competition was, the next step for the EHF was always going to be to include the women's top club sides in the razzmatazz competition of the EuroHockey League.

The new women's EHL drew praise from FIH CEO Thierry Weil, who said: "This announcement by the EHF is great news for hockey and is yet another instance where an organisation involved in delivering our sport has demonstrated total commitment towards making hockey a sport that is equal in every way.

"The new women's EHL will be a superb showcase for top class women's club hockey in Europe and the fact that it is equal in every way – in terms of prize money, coverage and video referrals – is what everyone in hockey, and sport in general, should be aiming towards."

With huge crowds, full television coverage and a spectacular production package, eight women's teams will battle it out at the FINAL8 alongside the EHL Men's FINAL8 to become EHL Champions.

In line with the EHF's commitment to gender equality, there will be equal prize money, equal broadcast coverage and a full video referral system will be in place.

In preparation for the launch of the women's EHL, from the 2019/20 season, the competition will be based on a FINAL8 knock-out format, starting with quarter-finals leading into semi-finals and the grand final, with ranking matches in place for those knocked out at the first stage. Teams will qualify for EHL Women in a similar manner to before with the top two nations on the EHL rankings table earning two places in the competition while the next six nations will receive one entry.

The FINAL8 weekend will see the top men's and women's club sides joined by competitors from two further competitions – EHL U14 Girls and EHL U14 Boys – making for a spectacular weekend of top flight hockey action.

Players' reactions were hugely positive: Germany and Uhlenhorster HC player Janne Müller-Wieland tweeted: "EHL for women launching in 2020, which means I have to continue to play for at least another two years."

The Netherlands midfield star Eva de Goede, who plays club hockey for Amsterdam HBC said: "Great work EHF for taking women's club hockey to the next level #equallyamazing."

And Georgie Twigg, the former Great Britain and England player, who is a key player for Surbiton, added: "Absolutely amazing news. Great work by EHL Hockey TV and the EHF."

The move by the European Hockey Federation aligns perfectly with the FIH drive for gender equality at all levels of hockey participation across the globe. This ethos sits at the heart of the FIH 10-year strategy.

#equallyamazing

FIH site


---

Gutierrez, Rybacha, Nunnink and Blaak welcome EHL Women's introduction



Laura Nunnink in action for Oranje-Rood ©: World Sport Pics

Players from around the continent have welcomed the introduction of EHL Women ast Easter 2020 following the announcement on Sunday morning.

Rocio Gutiérrez, captain of Club de Campo and recently-retired captain of the Spanish women's team, was quick to hail the decision.

"This is great news for women's hockey knowing that a Spanish team will have the opportunity to play in a competition of such great stature as the EHL.

"It will be an additional motivation to compete during the season for an extra-special European qualification spot. I'm sure that EHL Women will be a great success and well-received by hockey fans throughout Europe and I hope that it grows to include as many qualifying rounds as the men's equivalent so that we can enjoy European women's club competition hockey over several weekends during the season."

Oranje-Rood's Polish international Marlena Rybacha added: "It is so amazing to have it for women. We have been watching it in the past and been so jealous of the men to play – as a club – an international-style game between the countries.

"I think it can really improve the level of other countries to compete against teams at a higher level in this style – it's a really cool thing."

Her club mate Laura Nunnink (pictured) added: "The EHL is so professional and so big for hockey. I do hope soon more than two teams from the Netherlands will be allowed!

"It makes it an extra prize to play for this season; not just going for the playoffs but going for that place in the EHL."

Pirmin Blaak, Oranje-Rood men's goalkeeper, said it is an important step, adding that having joint male and female competitions has been a big asset to the Hoofdklasse and at the European Championships.

"I think its great to see the EHL Women competition. It's good to be equal; the EHL and the Hockey India League was in the past only for men's teams so this is a good signal and I am looking forward to it.

"It really adds to the atmosphere. Playing every Sunday with the women's and men's games together and formalising it more in the EHL in this format, it will bring more spectators from other countries. That combination will be really interesting."

Euro Hockey League media release


---

Euro Hockey League muscles in on FIH Pro League to showcase club strength

By The Hockey Paper



EHL format changes aim to showcase club hockey PIC: WORLDSPORTPICS

On the face of it, the Euro Hockey League format changes which were announced yesterday will fashion a celebration of the sport next Easter – a men's, women's and junior European finale to savour.

Although there was no mention of it in Sunday's releases, the global FIH Pro League has clearly impacted Europe's premier competition enough to yield a major expansion – and for the better.

However, there will now only be two EHL weekends in which to showcase the sport., spread apart by a long wait from October to April.

Yet, the modifications mean that the four-day Finals over Easter Weekend will give the best possible chance to at least trump the FIH Pro League for exposure.

April is a packed month already, with matches spread across the globe. But the players will want to be part of the EHL fabric, given that the best eight men's and women's clubs will be joined at the hip for the first time.

As such, the Final8 could pose club v country debates.

For example, Gonzalo Peillat may be needed for Argentina's clash with New Zealand in Rosario, three days before the start of the EHL Finals.

Two days after the Finals, the Pro League sparks back into action.




Will the EHL be impacted by the Pro League schedule?

Germany (men and women) and Great Britain women both play mid week matches and it will be interesting to see how GB coaches view the state of play if, say, Surbiton reach the latter stages and the Olympic champions' position in the Pro League table is a lowly one, with Tokyo qualification in mind.

For now, however, the introduction of EHL Women means that the domestic stakes are raised even higher. With so few places on offer, competition will be fierce to join the well-supported Euro party and club hockey will be richer for it.

And that can only be a boost, as the Pro League threatens to become a behemoth over the club scene during a time when domestic titles are being fought over.

How it works

The FINAL8 tournament will be played at Easter and will run in tandem with EHL Women and the U14 EHL Boys and Girls tournaments, making for a spectacular festival of hockey.

The FINAL8 will feature the champions from the top four nations on the EHL rankings table alongside the four sides that qualify from the KO16.

Further details about the men's EuroHockey Trophy and the knock-on effects for the other European club competitions will be confirmed by the EHF by the end of October.

EHL Schedule

KO16 – October
• Three day event
• KO-format – Teams ranked 5-20
• Nations ranked 5-8 seeded 1-4
• No. 2 Teams from Nations 1-4 seeded 5-8
• Remaining teams drawn
• The 4 successful sides from KO16 proceed to KO8

FINAL8 – Easter
• Easter Weekend- 4 days
• KO-format
• Champions from top 4 national federations seeded 1-4
• Joined by 4 teams from KO16
• Classification matches for K8 losing teams

The Hockey Paper


---

Focus on The Twickenham Stoop




With the unprecedented demand for tickets in the FIH Pro League ballot, the exciting decision has been taken to move Great Britain men's and women's double header to the Twickenham Stoop, home of Harlequins Rugby Club.

The stadium has a capacity of 14,800 and if filled for the double header would be the biggest crowd to watch hockey in this country since the 2012 Olympics. It's the perfect 'big game' day out for hockey fans so make sure you get your groups together and come and cheer on Great Britain's men and women.

As well as being the home of Harlequins, The Stoop has hosted numerous other fixtures over the years including the 2010 Women's Rugby World Cup Final, regular England Women's rugby matches and was once home to the London Broncos rugby league team.

Hockey will now add itself to the sporting history of the Twickenham venue as we close our FIH Pro League campaign at The Stoop, hopefully securing places in the Grand Final in the Netherlands.

The history of the ground goes back to 1963, Harlequins were playing their home matches at Twickenham Stadium before acquired an athletics ground to become their training pitch.

This was then developed as the Stoop Memorial Ground after Adrian Stoop and subsequently became the home ground of Harlequins. In 2005 the ground was then renamed The Twickenham Stoop.

Tickets for the double header are selling fast so if you've been lucky enough to win some in the FIH Pro League Ballot then act quick and secure your place! If you have been successful the link to purchase is https://hockey.seetickets.com/event/gbr-v-nzl-women-men-/the-stoop/1266212

Tickets will go on general sale on 16 November with any remaining tickets.

Great Britain Hockey media release


---

2018 AHL Finals Squad Lists & Preview

Ben Somerford




All eight states will today submit their 16-player squads by the 12pm (AEDT) deadline for the Australian Hockey League (AHL) Finals starting on the Gold Coast with the quarter-finals on Thursday.

The men's teams will be boosted by the availability of the Kookaburras following their pre-World Cup training camp in Perth.

The 16-player squads submitted by today's deadline can only be changed in the event of injury whereby a replacement is required.

The AHL Finals will take place at Gold Coast Hockey Centre from 25-28 October, with the quarter-finals on Thursday, semi-finals on Saturday and medal matches on Sunday. Sunday's medal matches will be live streamed at www.epicentre.tv.

The event is made possible thanks to the support of Tourism and Events Queensland and the City of Gold Coast.

CLICK HERE TO PURCHASE AHL FINALS TICKETS

In the women's, hosts and Pool A winners Queensland Scorchers will get the finals underway against NT Pearls from 1pm (local time), followed by SA Suns-Canberra Strikers (2:45pm), Pool B winners and reigning champions Victoria Vipers against Tassie Van Demons (4:30pm) and finally NSW Arrows-WA Diamonds (6:15pm).

In the men's, the Canberra Lakers-SA Hotshots start from 1pm, followed by Pool A winners Tassie Tigers against NT Stingers (2:45pm), Pool B winners WA Thundersticks against NSW Waratahs (4:30pm) and finally the grand final re-match between reigning champions Victoria Vikings and hosts Queensland Blades (6:15pm).

This year's AHL includes rule modifications and innovations, including conversion goals, PumpPlays and no draws, providing more excitement for fans. The 2018 AHL will be the final edition of the competition before a revamped league is launched next year.

Follow the action on www.hockeyaustralia.altiusrt.com and www.facebook.com/HockeyAustralia, Twitter @HockeyAustralia and Instagram @HockeyAustraliaOfficial and via the official hashtag #AHL2018. Highlights will be available on Hockey Australia's Youtube channel.

Thursday 25 October
AHL Quarter-Finals Fixtures (all times AEST, venue Gold Coast Hockey Centre)
Men's
QF2, 1pm, Canberra Lakers vs SA Hotshots, Pitch 1
QF1, 2:45pm, Tassie Tigers v NT Stingers, Pitch 1
QF4, 4:30pm, WA Thundersticks v NSW Waratahs, Pitch 2
QF3, 6:15pm, Victoria Vikings v Queensland Blades, Pitch 2
Winner of QF1 plays winner of QF3, Winner of QF2 plays winner of QF4

Women's
QF1, 1pm, Queensland Scorchers v NT Pearls, Pitch 2
QF3, 2:45pm, SA Suns v Canberra Strikers, Pitch 2
QF4, 4:30pm, Victoria Vipers v Tassie Van Demons, Pitch 1
QF2, 6:15pm, NSW Arrows v WA Diamonds, Pitch 1
Winner of QF1 plays winner of QF3, Winner of QF2 plays winner of QF4

Saturday 27 October
AHL Semi-Finals Fixtures (all times AEST, venue Gold Coast Hockey Centre)
Women's
12:30pm, Winner of QF1 v Winner of QF3, Pitch 1
2pm, Winner of QF2 v Winner of QF4, Pitch 1
Men's
3:30pm, Winner of QF1 v Winner of QF3, Pitch 1
5pm, Winner of QF2 v Winner QF4, Pitch 1

Sunday 28 October
AHL Medal Matches Fixtures (all times AEST, venue Gold Coast Hockey Centre)
12:30pm, Men's Bronze Medal Match, Pitch 1
2pm, Women's Bronze Medal Match, Pitch 1
3:30pm, Women's Gold Medal Match, Pitch 1
5pm, Men's Gold Medal Match, Pitch 1     

TEAM NEWS

Queensland Scorchers v NT Pearls, Thursday 25 October 1pm (AEST), Pitch 2

Georgia Hillas is the unlucky one to miss out for a star-studded Scorchers side, boasting local Gold Coast talents Rosie Malone and Savannah and Madison Fitzpatrick who'll play in familiar surrounds. Brooke Peris will lead the Pearls who've lost all three games but were plucky in a 5-1 loss to WA last round.

Qld: Savannah Fitzpatrick, Madison Fitzpatrick, Ashlea Fey, Ambrosia Malone, Kirstin Dwyer, Jodie Kenny, Jordyn Holzberger, Madeline James, Tegan Richards, Stephanie Kershaw, Rebecca Greiner, Morgan Gallagher, Hannah Astbury (gk), Layla Eleison, Britt Wilkinson, Renee Taylor

NT: Elizabeth Duguid (gk), Jennifer Hoes (gk), Brooke Peris (c), Felicity Gallagher, Natarlia Smith, Babette van der Velden, Jacqueline Graf, Tayla Ainslie, Georgia Graf, Carly James, Erin Lidbetter, Josie Short, Kim Leiper, Seriou Frankema, Grace Nalder, Danarra Bishop, Jessica Martin-Brown, Chelsey Heath (to be reduced to 16)

Canberra Lakers vs SA Hotshots, Thursday 25 October 1pm (AEST), Pitch 1

Kookas keeper Andrew Charter returns at the expense of Brendan Hill, while South Korean Olympian Hong Eun-Seong is included for the Hotshots, with William Abbot missing out.

Can: Owen Chivers, Glenn Turner (c), Kazuma Murata, Jamie Hawke, Niranjan Gupte, Anand Gupte, Garry Backhus, Jake Staines, Manabu Yamashita, Ben Staines, Aaron Kershaw, Lewis Shepherd, James Day, Thomson Stuckey, Patrick Keir, Andrew Charter (gk)

SA: Cameron White, Sijbrand Bolhuis, Brodie Gleeson, Kurtis Willson, Andy Leat, Fred Gray, Scott Germein (c), Ross Hetem, Luke Larwood, Daniel Mitchell, Glyn Tamlin (c), Alastair Oliver, Simon Brown, Lachlan Busiko, James Richardson (gk), Hong Eun-Seong

SA Suns v Canberra Strikers, Thursday 25 October 2:45pm (AEST), Pitch 2

Emerging talent Miki Spano is included for the Suns, who lost 1-0 to the reigning champs in the last round. Sarah White and Talei Forrest miss out for the Strikers, who claimed a 2-0 win over NSW in Round Three thanks to import Beckie Middleton's goal.

SA: Mariana Lagos, Jane Claxton (c), Celeste Foord, Holly Evans, Emily Grist, Amy Hunt, Euleena MacLachlan, Emma De Broughe, Karri McMahon (c), Miki Spano, Alison Penington, Hattie Shand, Lucy Talbot, Leah Welstead, Ashlee Wells (gk), Georgie Whittaker

Can: Edwina Bone (c), Catriona Bailey-Price, Jessica Smith, Isabella Apps, Millie Monfries, Meredith Bone, Shelley Watson, Sophie Gaughan, Samantha Economos, Naomi Evans, Elena Tice, Beckie Middleton, Rebecca Lee, Kalindi Commerford, Tina Taseska, Rene Hunter (gk)

Tassie Tigers v NT Stingers, Thursday 25 October 2:45pm (AEST), Pitch 1

Kookas quarter Eddie Ockenden, Jeremy Edwards, Josh Beltz and Jack Welch all return to bolster the Pool A winners line-up. Linden McCarthy and Gill Gobindraj are among those to miss out. Drag flick gun Jeremy Hayward will return for the Stingers.

Tas: Nick Leslie, Hayden Beltz, Benjamin Austin, Jeremy Edwards, Eddie Ockenden (c), Samuel McCulloch, Josh Beltz, Jack Welch, Kieron Arthur, Grant Woodcock (gk), Tim Deavin, James Bourke, Ben Read, James Dick, Oliver Smith, Sam McCambridge

NT: Jason Lowe, Jonathan Watson, Adam Luck (gk), Adrian Lockley (c), Jamie Hullick, Corey Piggin, Jye Clark (gk), Jacob Andrade, Robert Duguid, Nicholas Hill, Nathan Hochman, Ronan Myyrylainen, Dylan Hill, Jason Hullick, Joel Carroll, Matthew Argent, Dwayne Abbott, Ewan Wallin, Isaac McDonald, Jeremy Hayward (to be reduced to 16)

Victoria Vipers v Tassie Van Demons, Thursday 25 October 4:30pm (AEST), Pitch 1

Sarah Breen and Sabine Van den Assem are added to the settled Vipers' 16-player squad which hasn't changed all season. Nicole Geeves and Nellie Paynter get the call-up for Tassie.

Vic: Aisling Utri, Nicola Hammond, Sophie Taylor, Kristina Bates, Lily Brazel, Kary Chau, Sarah Breen, Lydia Velzian, Sabine Van den Assem, Emily Hurtz (c), Meg Pearce, Hayley Padget, Madi Ratcliffe, Samantha Snow, Hannah Gravenall, Rachael Lynch (gk)

Tas: Sofie McLeod, Nicole Geeves, Madeleine Hinton, Jess Tremayne, Blair Patten, Laura Spandler, Ashleigh Arthur, Samantha Lawrence, Louisa Jacobson, Jean Flanagan, Nellie Paynter, Sarah McCambridge (c), Eliza Westland, Phillida Bridley, Julia Gunn, Ruby-Rose Haywood (gk)

WA Thundersticks v NSW Waratahs, Thursday 25 October 4:30pm (AEST), Pitch 2

The return of Kookas trio Aran Zalewski, Jake Harvie and Tyler Lovell will boost WA's options, although Tom Wickham is absent due to injury. Experienced pair Graeme Begbie and Chris Bausor miss out. The Waratahs gain Kookas Tom Craig, Matt Dawson, Flynn Ogilvie, Tim Brand and Blake and Kieran Govers, but Lachlan Sharp isn't available.

WA: Jason Gabriel, Alec Rasmussen, Tim Geers, Jake Harvie, Frazer Gerrard, Tyler Lovell (gk), Coby Green, Will Byas, Dane Gavranich, Daniel Robertson, Liam Flynn, Bryn De Bes, Brayden King, Aran Zalewski (c), Joshua Bowen, Matthew Fisher

NSW: Tom Craig, Simon Orchard, Jack Hayes, Ash Thomas (gk), Matt Dawson (c), Hayden Dillon, Flynn Ogilvie, Kurt Lovett, Blake Govers, Matthew Butturini, Tristan White, Ben Craig, Ryan Proctor, Dylan Martin, Kieran Govers, Tim Brand

NSW Arrows v WA Diamonds, Thursday 25 October 6:15pm (AEST), Pitch 1

NSW's Kate Hanna is included to push for her return after a minor injury, while Lisa Farrell drops out. Mariah Williams has been named but is battling a hamstring complaint. WA will be enthused by their 5-1 win over NT where Penny Squibb netted four goals. Sage Rogers-Uff drops out of their 16-player squad.

NSW: Jocelyn Bartram (gk), Sarah Johnston, Kate Hanna, Emily Smith (c), Grace Stewart, Anna Flanagan, Greta Hayes, Mikaela Patterson, Tamsin Bunt, Kaitlin Nobbs, Makaela Potts, Jessica Watterson, Georgina Morgan, Kate Jenner, Abigail Wilson, Mariah Williams

WA: Phillipa Morgan, Candyce Peacock, Jemma Buckley (c), Caitlin Pascov, Sara Foster, Penny Squibb, Kathryn Slattery, Shanea Tonkin, Danielle Bestall, Rachel Frusher, Line Malan, Sienna Archer, Roos Broek, Annie Gibbs, Renee Rockliff, Aleisha Power (gk)

Victoria Vikings v Queensland Blades, 25 October 6:15pm (AEST), Pitch 2

Both sides regain numerous Kookaburras, with the Vikings welcoming back keeper Johan Durst, Josh Simmonds and Aaron Kleinschmidt, with George Bazeley and Damon Steffens missing out. Internationals Matthew Swann, Jake Whetton, Daniel Beale, Jacob Anderson and Gold Coast pair Corey Weyer and Dylan Wotherspoon all return for the Blades, with Michael Francis, Ashley Hennegan and local Oliver Crane among the unlucky ones to miss out. Matthew Finn gets the nod in goals.

Vic: James Webster, Max Hendry, Andrew Scanlon, Josh Simmonds, Andrew Philpott, Stephen Gale, Josh Pollard, Nathan Ephraums, Russell Ford (c), Jayshaan Randhawa, Jonathan Bretherton, Kiran Arunasalam, Johan Durst (c), Tim Cross, James Knee, Aaron Kleinschmidt

Qld: Corey Weyer, Hugh Pembroke (c), Joel Rintala, Blake Wotherspoon, Robert Bell, Jacob Anderson, Shane Kenny, Scott Boyde, Matthew Finn (gk), Matthew Swann, Jake Whetton, Daniel Beale, Dylan Wotherspoon, Adam Imer, Justin Douglas, Jared Taylor

Hockey Australia media release


---

Marcano brothers impress in UK hockey leagues



FLASHBACK! T&T "Calypso Stickmen" Tariq Marcano, left, is presented with the 2017 Pan American Cup Men's Championship

T&T se­nior hock­ey team broth­ers, Teague Mar­cano and old­er sib­lings, Tariq Mar­cano, both for­mer­ly of Malvern SC were on tar­get in their re­spec­tive Eng­lish Hock­ey League match­es re­cent­ly.

In the nine-team Con­fer­ence East, teenag­er, Teague Mar­cano was among the goals in Can­ter­bury's 6-1 beat­ing of City of Pe­ter­bor­ough for its sec­ond win in three match­es.

Tom Bean opened the scor­ing for Can­ter­bury in the third minute, be­fore Louis Ridge (11th), Craig By­noe (15th) and Mar­cano (22nd) net­ted for a 4-0 lead.

William Mead made it 5-0 in the 40th minute and Thomas De­gio­van­ni ex­tend­ed the ad­van­tage to 6-0 be­fore Adam Wil­son got a 65th-minute con­so­la­tion for the losers.

When the com­pe­ti­tion flicked off on Sep­tem­ber 29, Can­ter­bury edged past South­gate 2-1 be­fore go­ing un­der to Ox­ford, 2-3 with Mar­cano scor­ing one of the two goals for the losers. And on Sat­ur­day last, Mar­cano scored the first and Bean the oth­er as Can­ter­bury ral­lied from 0-2 down to earn a 2-2 draw with Brighton & Hove. Next week Can­ter­bury will come up against Old Loughto­ni­ans.

Play­ing for St Al­bans in the East League Pre­mier Di­vi­sion, Tariq Mar­cano was among the goals in his team's 7-2 de­feat of Bed­ford.

Pe­te Cor­nell and Matt Dav­ey scored two each and George Scott and Hugo Christie the oth­ers for the Tan­ger­ines for a fourth win from as many match­es to move to 12 points, three more than their op­po­nents. Last week­end, St Al­bans con­tin­ued its hot start with a 4-1 spank­ing of bot­tom club Nor­wich City.

The Trinidad Guardian


---

New South African indoor hockey franchise full of talent

Heilie Combrinck



PSI Uitenhage indoor hockey players Lyall Scharnick (left) from Muir College and Anovuyo Singeni (right) from Riebeek College with indoor hockey coach Selwyn Seal. Photo:HEILIE COMBRINCK

THE exhilarating and fast Pro Series Indoor (PSI) hockey boasts a new franchise, Uitenhage PSi, which started the ball running with a very promising future of delivering top players.

Former professional indoor hockey player, coach and umpire Selwyn Seale, has started the PSi Uitenhage franchise at the beginning of October 2018 at the Uitenhage Indoor Sports Centre.

It caters for young players between the ages of U/9 and U/18.

"PSi indoor hockey currently is the fastest growing sport in South Africa. It is all about the energy, vibe and funky style which appeal to the youth," said Seale, who has been a professional hockey player for the past 40 years.

PSi is a winning professional sporting organisation on national as well as international level and has tremendous value in teaching young players the fundamentals of this modern game.

"We commenced with 30 young players attending the first practice in Uitenhage, which was a very good start. How it works is that we form 7-a-side age category teams which will participate in their respective leagues.

"Schools are most welcome to register teams to also participate in these leagues," said Seale.

Seale's immediate plan of action is to train teams for next year's nationals. The first being the U/9 to U/11 PSi national tournament which will be held during April 2019 in Cape Town.

"Here is tremendous talent in Uitenhage. With the players' eagerness, I am looking forward to seeing them as well as the sport growing to its fullest potential. Also to see the talented players being represented at provincial as well as national level," said Seale.

For players in the U/16 and U/18 leagues, they have the opportunity to excel up to international level, as the PSi is an internationally registered sporting franchise.

"The game is quick and you need to be fit. One of the differences from normal hockey is that you use the fencing boards as well in driving the ball towards scoring a goal," said Seale.

Anybody who is interested in playing indoor hockey is welcome, from beginners to those who already participating in league matches. Seale's partner at the Uitenhage PSi franchise is top SA premier hockey league player Winchester Scott.

The Uitenhage PSi practices at the Uitenhage Indoor Sports Centre are in the afternoon on Mondays and Wednesdays.

For more information contact Selwyn Seale at 084 461 0879 or Winchester Scott at 073 952 5735.

News24


---

Field hockey team blanks Yale

The Quakers move above .500 with a 2-0 road win over the Bulldogs.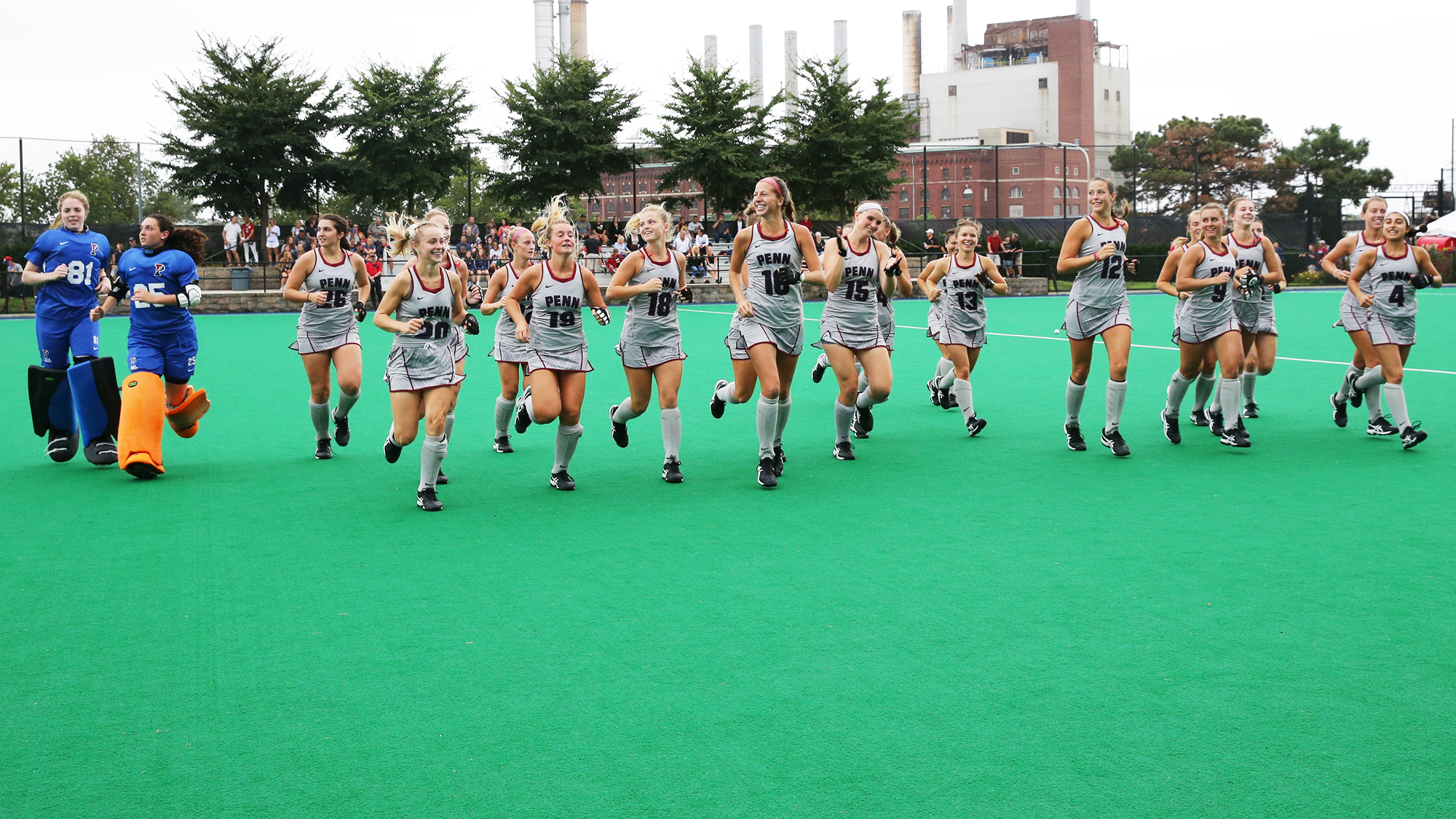 Penn field hockey

On Saturday in Connecticut, the Penn field hockey team shut out the Yale Bulldogs 2-0. The win moved the Quakers north of .500; they are 8-7 overall and 4-1 in the conference.

Junior forward Alexa Schneck scored her eighth goal of the season in the 48th minute, on an assist by sophomore back Reese Vogel, to give the Quakers a 1-0 lead.

In the 54th minute, Schneck connected with sophomore forward Erin Quinn for her second goal of the season.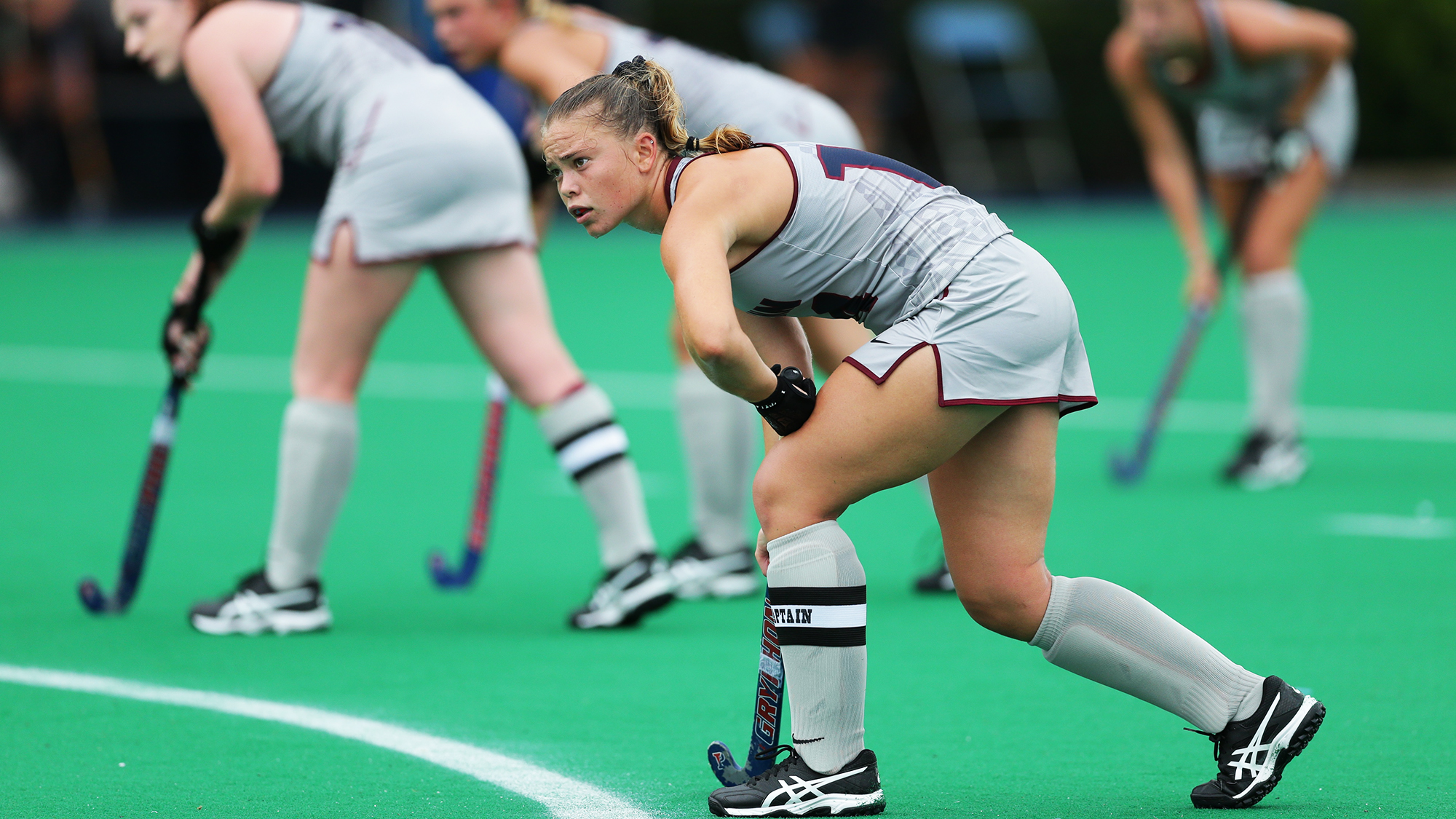 Junior forward Alexa Schneck scored her eighth goal of the season, and also had an assist.

Junior goalkeeper Ava Rosati had 5 saves. Her four shutouts this season have come against three Ivy League opponents.

Schneck is fifth in the conference in points (21) and goals (8), and 10th in assists (5). She is also second in the conference with four game-winning goals.

The Red & Blue will host senior day on Saturday, Oct. 27, against Brown at noon at Ellen Vagelos Field. The final home game of the season will celebrate the careers of midfielder Paige Meily, midfielder Kelsey Mendell, forward Rachel Mirkin, forward Sofia Palacios, and back Karen Seid.

Penn Today