All the news for Tuesday 20 February 2018

2018 Oman Triangular Series - Day 6
Muscat (OMA)

OMA - JPN 0 - 4

Final Pool Standings
---

Pakistan meet Japan in Final of 3-Nation Hockey

As expected, Pakistan and Japan will play the final of the 3-nation hockey tournament at Muscat's Sultan Qaboos Sports Complex.

Pakistan finished 1st and Japan 2nd after the double league phase.

In the last match of the double league, Japan defeated the hosts Oman 4-0

SCORERS:
Kenta Tanaka (8' & 38'), Kazuma Murata (43'), Hirotaka Wakuri (60')

PHF Media release


---

Sardar Singh set to be picked for Sultan Azlan Shah Cup but future remains uncertain

By Rutvick Mehta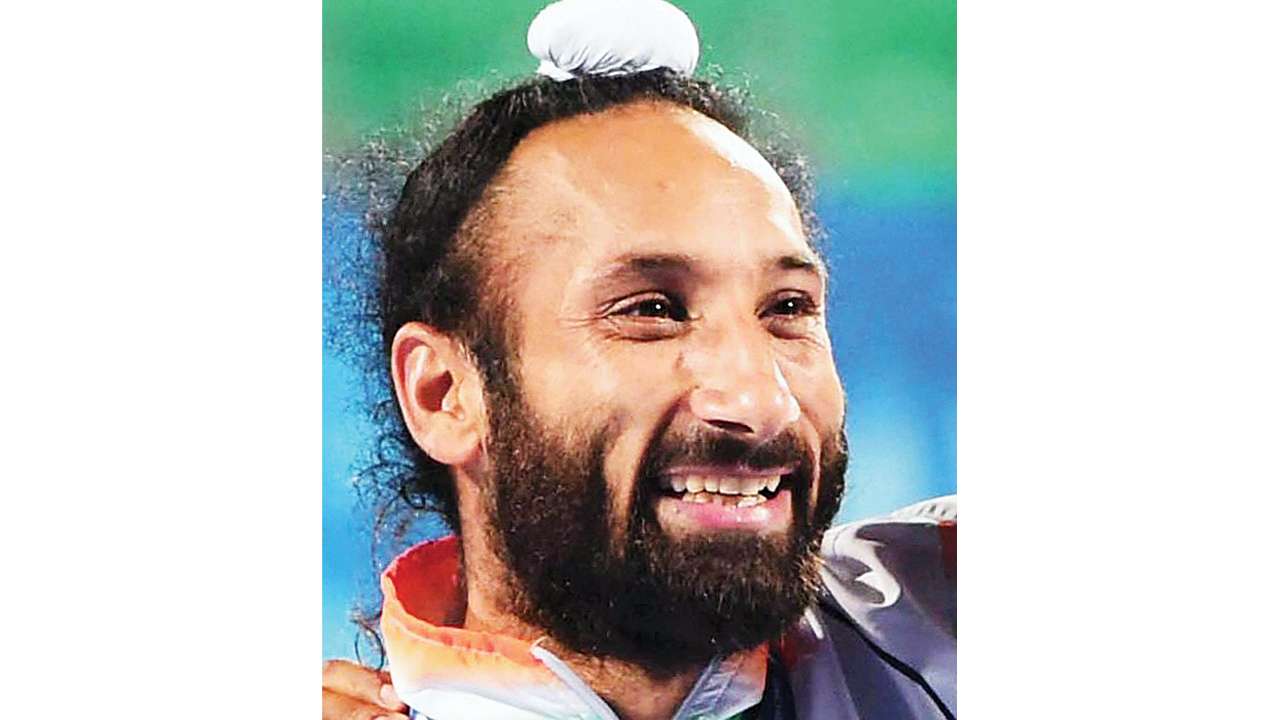 Sardar Singh

The men's hockey team for the 2018 Sultan Azlan Shah Cup to be held next month will be out on Tuesday, with the focus on the future of Sardar Singh.

The 31-year-old former India captain has been in and out of the team lately, with his axing for the Hockey World League Finals last December a clear indication of which direction the team management under new coach Sjoerd Marijne is heading.

And although the star midfielder remains part of the core group of 33 players for the Commonwealth Games slated in April, Marijne and his think-tank have set their sights on a younger team going into the two big events later this year: Asian Games and FIH World Cup.

A national selector, who did not wish to be named, said the selection committee – which includes Marijne and Hockey India high performance director David John – has decided to have two different teams for the Sultan Azlan Shah Cup and the Commonwealth Games.

Sardar will almost certainly be part of the first team that will head to Malaysia, while his playing future after that remains bleak.

"The team's coaching group is very clear with their communication to us, that they want to go ahead with a fresher and younger team for the bigger tournaments this year," chairman of the HI selection committee, Harbinder Singh, said.

"The team's priority is to ensure direct qualification for the 2020 Olympics by winning the Asian Games (in August-September) and then the FIH World Cup in India (in November-December). The coaching staff has a bigger picture in mind, and that is with a young group, a lot of whom have tasted success in the 2016 Junior World Cup," he added.

This vision leaves Sardar in the lurch, though, who has made his wish of fighting on till the 2020 Games aptly clear.

John told DNA there will be three debutants in the team for the Sultan Azlan Shah Cup, but refused to label the event as Sardar's ending chapter.

"Absolutely not. Every player that is selected has to perform to be selected for the next tournament. So, Sardar is under the same scrutiny as the other 17 players in the team. But we rule no player out of any tournament. If he keeps performing at a high level, he will still be part of the plans," he said.

Sardar's role has been switched from midfield to defence in the last few tournaments, but John confirmed that he will play as a midfielder in the Sultan Azlan Shah Cup.

Daily News & Analysis


---

Sardar Singh returns to lead India at Sultan Azlan Shah Cup

NEW DELHI: Ace half-back Sardar Singh will mark his return to international hockey when he steps out to lead India at the 27th Sultan Azlan Shah starting March 3 in Ipoh, Malaysia. Alongside sixth-ranked India, the tournament will feature World No.1 Australia, World No.2 Argentina, England, Ireland and hosts Malaysia with the final being played on March 10.

Sardar has been in and out of the team as the management of the Indian men's hockey team is giving chances to youngsters in an effort to get the right combination for a busy 2018 calendar. But a timely return to the squad, just two weeks after he had expressed his desire to play the 2020 Olympics in Tokyo, is the tonic Sardar needed to get back into the thick of things.

"Sardar is one of the leaders in the core group and in Manpreet Singh's absence, he has been chosen for the job. He is an experienced player and having missed two tournaments previously, this is an opportunity for him to show his skills," coach Sjoerd Marijne said.

Ramandeep Singh has been named the vice-captain of the team that also features three debutants in Mandeep Mor, Sumit Kumar and Shilanand Lakra. Sumit is part of the ongoing Senior Men National Camp whereas Mandeep and Lakra have been called-up from the Junior Men's Core Group. All three were part of the India Colts team that won Bronze Medal at the Sultan of Johor Cup last year.

"Just like the New Zealand Tour where four players made their International debut, the Sultan Azlan Shah Cup is a great opportunity for these new players to get international exposure against top teams," Marijne stated. "With youngsters who have done well in New Zealand as well as few more getting the right international exposure, it will only help us create a bigger group. Playing top teams in their first tournament will be challenging but this is also an opportunity for the seniors to help the youngsters adjust to this level.

"This tournament is extremely important for the players who are going because it is another opportunity for them to experience high level competition especially from teams like Australia and Argentina. This is a chance for them to show their capability in the international level and ensure their place in the squad for future tournaments."

Squad:

Goalkeepers: Suraj Karkera, Krishan B Pathak

Defenders: Amit Rohidas, Dipsan Tirkey, Varun Kumar, Surender Kumar, Nilam Sanjeep Xess, Mandeep Mor

Midfielders: S.K. Uthappa Sardar Singh (Captain), Sumit, Nilakanta Sharma, Simranjeet Singh

Forwards: Gurjant Singh, Ramandeep Singh (Vice-captain), Talwinder Singh, Sumit Kumar (Junior), Shilanand Lakra

The Times of India


---

Living life the Leonas way

Sarah Juggins, for PAHF



Delfina Merino, Argentina - 2018 FIH Player of the Year. ©: Frank Uijlenbroek/world Sport Picss

Delfina Merino has just been voted the FIH Female Player of the Year. As she accepted the prize earlier this month at the Hockey Stars Awards in Berlin, the Argentinian forward and regular captain was visibly emotional. She swiftly played down the comparison with the last Argentine female player to win the award, Luciana Aymar: "No, no, Luciana has won it eight times, me, just the once."

"Sometimes crazy, you know what I mean", said Delfina's father Gabriel before speaking of the enormous pride and love he felt when he watched her receive the award. "No, don't interview him", she said jokingly, turning away with embarrassment. Gabriel spoke of the way hockey had always been a part of life in the Merino household. The rapport between father and daughter was obvious and it's also clear that the support of family and friends is a hugely important factor in Delfina's success.

She recalls standing pitch side: a five-year-old holding a miniature stick as first her mother and then her father played in club matches at Banco Provincia – the same club Delfina plays for now. Some of her closest friends are those people she played hockey with as a youngster at the club. She is also deeply proud that her brother Gonzalo is now part of the men's national side and represented Argentina as they won gold at the 2017 Pan American Cup.

And her friends are important too. "I think about things sometimes – when I have to miss parties or I can't celebrate birthdays with friends and its then I realise that I have great friends because they never push me. If I can't go out because of training, they support that. They never say 'oh, come on Delfi,' instead they say "ya, ya,  you must go to sleep and tomorrow you must win.' When you make those sort of sacrifices in your social life, it is important to know that friends understand why."

When she was 21, Delfina took the decision to leave the close-knit family group and the network of friends to play hockey in the Netherlands. It was 2010 and Argentina had just won gold at the 2010 World Cup. "It had been intense in the build-up to the World Cup," says Delfina. "Agustina Soledad García was already playing in Europe for Dutch club Stichtse and I had always really admired her, so I decided to go too. At that time I really wanted to get out of my comfort zone and try some new things. I made some great friends and it was a really nice time."

The club structure in Netherlands is the envy of the hockey-playing world and Delfina had a great time playing for the Hoofdeklasse [premier division] club. For a player of Delfina's ability, the opportunity to play week in, week out, for a club that has seven water-based pitches and alongside the world's best players was something that couldn't be passed over.

"There is such a different structure in the Netherlands," explains Delfina. "At my club in Argentina we don't even have a field, we rent one and we play on a sand-based astroturf. In Holland, the clubs have six or seven water-based pitches."

Delfina returned to Europe after the 2016 Rio Olympics. Argentina had finished in a lowly seventh position and, as she explains, "I just needed some fresh air in my head. I wasn't tired of the national hockey scene but there had been a lot of pressure and I just needed some space to concentrate on just me and my hockey."

The club also arranged for Delfina to work part-time with a law firm specialising in sports law. Now seven years into a law degree, this was the perfect combination of work and hockey. With no Soledad García at the club, Delfina was on her own. Her boyfriend travelled with her for the first few weeks but then she was living like a Dutch native, working during the day and training and playing in her spare time. It was just the break she needed and she returned fresh and ready for the 2017 international season.

For 2018 however, all of Delfina's attention is focused on one goal. The World Cup in London. Argentina last won the cup in 2010, and they took bronze in 2014. The team has changed beyond recognition since then, although the co-captains Belen Succi and Delfina remain. Getting the new crop of Leonas working together is very much at the forefront of Delfina's mind.

"For Belen and myself, the challenge is to transmit to the girls how things work, inside the field but also outside the field.

"Being a Leona in Argentina is not just wearing your shirt and being a good player, it is about different values and different ways of living. The things you do or don't do. We have to show our values consistently through our behaviour. It is not simply a case of saying "you should do this, or you should do that': we must show the way as well."

Delfina is quick to say that the 'Leonas way' are not set in stone. She realises that players will come to the squad with individual ideas and different values. But they will only be chosen if the coaching staff like those values and thinks they will add to the whole squad. And the passion and commitment to Las Leonas had to be part of the whole team's psyche.

"We have to feel things intrinsically. If we do not feel it inside, it is difficult to live the Leonas way. It is a challenge for us though. We have been in the squad a long time and the generation coming through has changed a lot. Maybe there is a different way to transmit things to the younger players.

"For me, when I joined the Leonas there were a lot of players who had been there for a while, we just entered as a couple of young players and quickly learnt how to be a Leona. Now there are a lot of younger players, bringing their own values – but I like that, I really like their energy.'

One challenge that Delfina and Belen face is getting to know the younger players. It is one of the reasons playing in Europe is off the table for the moment. "I need to be in Argentina because I need to feel like I really know the team members. To be part of it all. You can't expect to get to know your players if you are overseas and just fly in for camps and tournaments. And like I said earlier, it is off the pitch as much as on it. I should know the players, their parents and their families."

So, with a Player of the Year award on her trophy shelf and a World Cup to look forward to, there is no danger yet of Delfina leaving the game?

"I have never felt like I am done with all this. I have never had that feeling but of course sometimes when I do get really tired, I can be sitting in a lecture at university and I feel my eyes closing because I am so tired and I think "Oh my god, what am I doing" but those are rare lapses. When I have them all the time, then I will know it is time to stop.

"I look back at the end of each season and I ask myself: 'Was it worth it,' and every season I think 'Oh yes, that was worth it.' It is important to remember that whatever you do in life, there are times when it is tougher and more stressful but that is life. If we leave London with a gold medal, then all the hard work is definitely worth it."

Pan American Hockey Federation media release


---

Three Rock Win Eurohockey Indoor Club Challenge II




Congratulations to Three Rock Rovers who have won the Eurohockey Indoor Club Challenge II in Georgia and have earned promotion to Eurohockey Indoor Club Challenge I in 2019. Three Rock racked up 23 goals in their final match which saw them sit top of the table with an impressive goal difference of 41 and total points of 30.

Three Rock 3 vs 2 Hrazdan
Three Rock 10 vs 0 Tbilisi
Three Rock 6 vs 2 Kilparri
Three Rock 8 vs 5 Kringsja
Three Rock 4 vs 2 Klevas
Three Rock 23 vs 2 Lokomotiv

Irish Hockey Association media release


---

Relegation as Grove Menzieshill lose final Euro indoor match

Grove Menzieshill 2-4 HC Zelina

Grove Menzieshill`s fight to stave off relegation from the men's European Indoor Club Trophy in Minsk finally came to an unfortunate conclusion with a 4-2 defeat at the hands of Croatian champions HC Zelina. The Taysiders finished second bottom of the relegation pool and consequently go down along with Bra from Italy.

The result is that Inverleith, newly crowned men's Scottish indoor champions, will play in Europe`s third tier next season.

It was Grove Menzieshill who drew first blood in 14 minutes with a penalty corner strike by Cameron Golden. But the Dundonians were unable to hold their lead to the interval, after a time-out and substituting their keeper with an additional outfield player, Zelina levelled with an open play goal from Petar Hrsak on the stroke of half-time.

There were no further additions to the score until midway through the second half, Zelina had Mario Ilinovic sent to the sin bin but undaunted they still took a 2-1 lead through Anze Fujs. Within three minutes the same player made it 3-1 for the Croatians, then Aleksandr Lykov added a fourth – and the writing was on the wall for Grove Menzieshill.

With five minutes remaining coach Bruce Cuthill elected to substitute his keeper in a belated gamble to rescue the match, but they needed four goals in almost as many minutes.

Ben Cromar made an initial inroad into the deficit with a penalty corner goal, but it proved too little too late as the Croatians played out the remaining minutes for their own survival.

Scottish Hockey Union media release


---

Dragons and Ducks firing for second half of Belgian season



©: Frank Uijlenbroek/world Sport Pics

KHC Dragons began the second half of their outdoor season with a strong 4-1 win over KHC Leuven, putting them in second place on their own in the Belgian league.

Alexander Hendrickx gave them the perfect start from a corner before Florent van Aubel doubled the lead and soon added another. Canadian international Matthew Sarmento got one back but Felix Denayer completed the Dragons win, showing they have started 2018 well with an EHL date against HC Bloemendaal in their sights.

Herakles, the other EHL side in action, fell to La Gantoise 1-0 with Juan Agulleiro scoring the only goal in the 55th minute. The Ghent side have been the story of the season so far and they are level with Leopold in the race for the fourth playoff place at the moment.

For Herakles, they have a bit of ground to make up as they sit in eighth place overall.

Waterloo Ducks remain the side at the head of proceedings as two goals from Victor Charlet and one from William Ghislain gave them a 3-1 win over Leopold. They lead the way by three points from Dragons with Racing Club de Bruxelles in third place.

Euro Hockey League media release


---

Atlètic and Polo ramp up preparations for second half of season



©: Jm Llorens

Atlètic Terrassa and Real Club de Polo got some good match practice under their belt as they both recorded two wins out of three at the Top Hockey Barcelona tournament, held at the Eduardo Dualde grounds.

The tournament was created six years ago to help Spanish clubs prepare for the decisive second half of the season with quality visiting clubs joining the competition.

On the men's side, Atlèti beat the Chilean national team 4-2 on the first day before beating Hoofdklasse side HDM 4-3 and then closing out the competition with a 2-2 draw against another Dutch club Almere.

Polo started off with a 5-4 win over Almere and then beat Chile 2-0 before losing 1-0 to HDM. Polo will play Holcombe in the EHL KO16 at Easter while Atlèti face Royal Herakles, both on March 30.

Club de Campo were the best performers of the weekend – as they were in first half of the Honor Division – with three wins from three, beating HDM and Almere both by 5-2 before edging out Chile 3-2.

The Madrid side are the side to catch in their league with 22 points from their first nine games, putting them a point ahead of Polo, two clear of Club Egara with Junior FC in fourth. Atlètic recorded four wins from their opening nine games and so have ground to make up, sitting in fifth place overall.

On the women's side of the tournament, HDM beat both Club de Campo and Polo while Oranje-Rood had a 2-1 loss to Campo and a 2-1 win over Polo.

Euro Hockey League media release


---

Bees close gap to leaders Surbiton in England



©: Frank Uijlenbroek/world Sport Pics

Beeston closed the gap on Surbiton at the top of the Men's Hockey League Premier Division with a 5-2 defeat of play-off rivals East Grinstead on Sunday.

With Surbiton at the EuroHockey Indoor Club Cup in Switzerland, it was a chance for Beeston to catch up their game in hand. And they were in impressive form, going 3-1 up by half time through a Sam Ward brace and a Lucas Garcia Alcade goal after Simon Faulkner had opened the scoring for East Grinstead.

They made sure of the result in the second half with goals from James Alberry and Richard Lawrence, although East Grinstead did pull another one back through Ashley Jackson.

The result sees Beeston just four points behind Surbiton while East Grinstead drop to sixth, two points off the play-off places.

Ed Horler scored a hat-trick for Wimbledon who were comfortable 7-1 winners against struggling Canterbury. Phil Roper, Johnny Kinder and a Simon Mantell brace completed the scoring for the visitors, while Andrew Sutherland scored Canterbury's consolation.

Wimbledon will have to fight to secure a play-off place though, as Hampstead & Westminster are breathing down their necks and just a point behind after a 2-1 defeat of fellow play-off hopefuls Reading.

Richard Mantell had put Reading ahead with a penalty stroke on 25 minutes, but Hampstead struck back after the break with Rupert Shipperley and Chris Cargo firing back.

A late Ben Tanner goal secured a point for Holcombe after Sevenoaks looked to be on course for their second win of the season in a 3-3 draw.

Goals from Andrew Ross, Tom Samuel and Ali Taylor had given Sevenoaks a 3-2 lead with five minutes left on the clock but Tanner struck to add to goals from team mates Alistair Bray and Tom O'Keeffe to earn a point.

Euro Hockey League media release


---

Four MHL players called up for national duty

KUALA LUMPUR: Four players have been called up to join the national men's hockey team for their fine show in the Malaysia Hockey League (MHL).

They are Muhd Najib Abu Hassan of Tenaga Nasional, Mohamad Ashran Hamsani of Universiti Kuala Lumpur and Terengganu's Luqman Nul Hakim Ahmad Shukran and Muhd Sufi Ismat Rohulamin.

There are now 28 players in the training squad, with 24 of them under the Podium Programme.

National chief coach Stephen van Huizen said he needed a bigger pool of players to cater for a hectic schedule this year.

He also needed replacements for injured defenders Muhd Izad Hakimi Jamaluddin (meniscus tear) and Faiz Helmi Jali (shoulder).

"Out of the four called up, one or two will get a chance to play in the Sultan Azlan Shah Cup (in Ipoh from March 3-10," said Stephen.

"I'll name the final squad of 18 players for the Sultan Azlan Shah Cup after two friendly matches against Argentina on Feb 26 and 27."

He said Malaysia's preparation for the Sultan Azlan Shah Cup was on track.

"I've 24 best players and there is no need to press the panic button by calling former internationals," said Stephen.

In the Sultan Azlan Shah Cup, Malaysia will be up against world champions Australia, reigning Olympic champions Argentina, Asia Cup champions India, England and Ireland.

It will a good warm-up tournament ahead of the Commonwealth Games in Gold Coast, Australia, from April 4-15.

Malaysia are also gearing up for playing tours in Argentina (June) and Australia (August) as preparation for the Asian Games in Indonesia from Aug 18 to Sept 2.

The Asiad gold medallists will qualify automatically for the 2020 Tokyo Olympics.

Malaysia's other assignments are Asian Champions Trophy in Muscat, Oman, from Oct 18-28 and World Cup in Bhubaneswar, India, from Nov 28 to Dec 16.

The Star of Malaysia


---

MBPJ Tigers hope to get penalty corners right to keep UiTM-KPT at bay

By Aftar Singh

KUALA LUMPUR: Underdogs Petaling Jaya City Council (MBPJ) Tigers will have to get it right with the penalty corners to make a mark in the President Cup.

The MBPJ Tigers will face a daunting task against league champions Universiti Teknologi Mara (UiTM)-KPT in the quarter-finals at the National Hockey Stadium in Bukit Jalil today.

The university team are the overwhelming favourites, having stayed unbeaten in eight matches enroute to winning the Division One title with 100% record.

MBPJ Tigers team manager Norazizah Mukijan said she was annoyed with the team's poor penalty corners conversion rate in the league.

"We earned 10 penalty corners against SSTMI (Tunku Mahkota Ismail Sports School) in the league, but only converted one," said Norazizah.

"If we had won, we would have qualified for the (league) semi-finals. But we lost (3-1) due to poor finishing and finished third in Group A.

"We've been working in this area (penalty corners) and we hope to get it right in the quarter-finals match," she said.

Norazizah said they had an eager and young squad and they were their players for future.

"We've 10 juniors and they are playing in the senior league to gain exposure. We're only playing in the Division One for the second time," said Norazizah.

"Last year, we failed to reach the quarter-finals but we've gone one step better this time. It's unfortunate that we're are drawn against the strongest team in the quarter-finals.

"UiTM are an established and experience team. They have won the league title few times. They're the favourites.

"We've to keep an eye on UiTM's Muhd Azwar Abdul Rahman, who has scored seven goals in eight matches."

The other quarter-finals matches today are between Politeknik-KPT and Bukit Jalil Sports School (BJSS); Kedah versus Penang Hockey; and SSTMI against Ipoh City Council.

The semi-finals matches are on Thursday and the final is on Saturday.

The Star of Malaysia


---

Hockey boys gain from foreign stints

Skipper off to Spain again and says exposure is critical to challenging for SEA Games gold

Lim Say Heng



Enrico Marican will leave today for a second three-month training stint in Spain, where the game is more physical and faster.ST PHOTO: KHALID BABA

Singapore hockey captain Enrico Marican leaves today for a second three-month stint with Spanish top-flight team Club Deportiu Terrassa Hockey hoping more of his compatriots will follow in his footsteps to raise the local standard of the sport.

The 26-year-old returns to the Barcelona-based club where he spent three months last September and said such overseas exposure was crucial if the Republic were to ever win the SEA Games gold.

His team-mates Tan Yi Ru and Nur Ashriq Ferdaus had improved their skills after their respective stints in France and Belgium in 2013.

Enrico said yesterday: "With our national players gaining more international exposure, we can close the gap with Malaysia and challenge for the SEA Games gold.

"We have to start somewhere to get closer to our neighbours, one of the methods is to learn from the best and if we start now we can only go upwards and get stronger and be smarter hockey players."

Singapore are ranked world No. 40 and won bronze at last year's Kuala Lumpur SEA Games. Malaysia, 28 spots higher, took the title.

For Enrico, a veteran of five Games who now works as a floorball coach, the opportunity to train abroad was invaluable.

National coach Rajan Krishnan said: "We got a report from the club after the first time he was there. They were very happy with his performances, and want him back after the winter break. I have every confidence that he will do well there."

The opportunity came about last year, when former national coach Juanma Mas - now Terrassa's trainer - contacted Enrico on Facebook to play for his club.

The Singapore Hockey Federation paid for Enrico's flights and defrayed some of his living costs, while the club provided him with accommodation, food and transport.

He also earned about €300 (S$487) a month coaching the club's youth teams, although it is a fraction of what he earns here as a coach.

While he is among the best in Singapore, he had to adapt to the physicality and the speed of the game in Spain.

"I thought my level was good enough, but I took nearly three weeks to adapt," he said. "It took time for me to adjust to their communication styles, their style of play, everything. I had to work my way up."

The players were stronger and fitter, and had a hard-pressing attitude on the field, which Enrico tried to impart to his younger team-mates after his stint.

"I want them to be frustrated when they make mistakes, and would enforce 'punishments' - 20 to 30 burpees - if we don't do well in training or matches," he said.

Asked about the wisdom of sending individual players of a team sport for overseas training stints, former Malaysia international Rajan said: "We have a lot of young players in our current team, and they look up to seniors like Enrico, and want to be like them.

"As such, the younger ones would have the motivation to keep up with him, and adapt to his play during matches, rather than the other way round."

Enrico added: "I want them to know that there's another level that they can aspire to, that if they put in the hard work, who knows where it'll bring them to."

The Straits Times


---

Hockey fraternity mourns Kaunda as champions Police, Telkom crowned

By AYUMBA AYODI



Kenya Police captain Oliver Echenje hoists high the Premier League trophy as they celebrate winning the 2017-2018 competition at City Park Stadium in Nairobi on February 18, 2018 at City Park Stadium. PHOTO | CHRIS OMOLLO |  NATION MEDIA GROUP

The end of the 2017 hockey season celebrations turned into the honouring of the late Kenya Police head coach Kenneth Kaunda's life at the City Park Hockey Stadium on Sunday.

Kenya Police deputy coach Patrick Mugambi and team captain Oliver Echenje dedicated their Kenya Hockey Union men's Premier League trophy to the late Kaunda, who died on Saturday dawn after an illness.

On hand to receive the league trophy was Kaunda's widow Amina Juma as the hockey fraternity mourned the 49-year-old former international and father of three as mentor, player and coach.

HAT-TRICK

Telkom Kenya, who are unbeaten since 2014, also received their 20th women's national league trophy.

They thumped Mombasa Sports Club 10-0 on Sunday with Jackie Mwangi netting a hat-trick to wrap up the league with 60 points from 20 victories.

Mwangi once again emerged the top scorer with 28 goals.



Telkom coach Jos Openda (left) and captain Tracy Karanja lead Kenyan hockey queens in celebrations after they were presented with the trophy for winning the women's 2017-18 Premier League on February 18, 2018 at City Park Stadium. PHOTO | CHRIS OMOLLO | NATION MEDIA GROUP

Kaunda played local and international hockey for 19 years before retiring in 2006 when he was appointed Kenya Police head coach. He guided Police to league victories in 2011, 2013 and 2017.

Kaunda's last match with Police was on February 10 against the 2016 Premier League champions Butali Warriors.

He also led Police to bronze medal at the 2011 Africa Club Championships in Lusaka before finishing second in the same championships last year in Nairobi.

"His death is a big blow not only to Police but for Kenyan hockey," said Mugambi.

"He was a father figure to us."

Besides dedicating the trophy to Kaunda, Mugabi vowed to ensure that they retained the league title next season.

Echenje said they will miss Kaunda's coaching experience. "He was our pillar but it's a challenge now to keep his legacy and fire burning," said Echenje, adding that Kaunda put up strong structures that saw them reclaim the league. "Our target was to lift the title unbeaten in 28 matches but unfortunately we only lost one to Western Jaguars." 

PAID TRIBUTE

KHU president Nahashon Randiek paid tribute to Kaunda saying he was an astute international and difficult to beat on the field.

"We shall miss his services and condolences to his family," said Randiek.

Wazalendo Masters beat Multimedia University 2-1 to win the KHU National League though both teams have qualified for the Premier League next season.

Randiek said they intended to restructure the leagues to make them more competitive in line with the international calendar. "We want to end the league within the season," said Randiek, adding that he has convened a meeting with clubs on February 24 to discuss the changes.

Daily Nation