All the news for Saturday 9 September 2017

Indian women hockey team loses 0-1 to local Dutch club in warm-up encounter

DEN BOSCH (Netherlands): The Indian women's hockey team lost 0-1 against Ladies Den Bosch in a closely fought match during their ongoing tour of Europe.

The 'Ladies Den Bosch', which consists of nine players who regularly turn up for the Dutch national squad, put the Indian team on the back foot when they won a penalty corner in the third minute.

But goalkeeper Rajani Etimarpu was up to the task to keep the Dutch women from taking an early lead. She saved yet another penalty corner in the 17th minute to end the second quarter in a stalemate.

For India, Vandana Katariya and skipper Rani made promising forays into the striking circle. The duo even came close to converting a goal on two occasions but the Den Bosch custodian made a diving effort to deny India a goal.

In the 33rd minute, a well-assisted Lieke Hulsken beat goalkeeper Savita who replaced Rajani in the second half to score a splendid field goal and take a 1-0 lead.

Their defence line kept up the tempo in the following minutes of the match and kept a close check on the Indian forwards with good man to man marking to seal the match.

The Times of India


---

Under 21 IPT – These are your finalists

Just like that the South African under 21 IPT's are nearing their conclusion with just one day left of action. Saturday will mark all the positional playoffs before all eyes turn to the finals of both the Men's and Ladies tournaments.

The tournament structure is two groups of five teams, with teams playing a single round cross pool to determine positions. Ultimately every group game would count as only the top two would progress to the final.

Starting with the Men's tournament the final will be contested between two of SA Hockey's heavy weights in Western Province and Northern Blues. Western Province's march to the final started fairly imperiously with a massive victory over Border before they were almost stunned by KZN Coastals, twice coming from behind to save a draw.

The goal scoring dried up slightly for WP but another titanic defensive display secured a 1-0 victory over EP and a 3-1 win over their "B" team secured their spot in the final by topping Group A. Group B was topped by Northern Blues in a very similar fashion winning 3 and drawing one. Their defining game was the match against Southern Gauteng when Michael Hesse popped up with a last minute winner to seal top spot after the surprise 2-2 draw with Free State put the Blues in a precocious position.

The final takes place this evening at 19:00 and can be followed here https://saha.altiusrt.com/

In the ladies tournament, Group B was cut and dried as South Gauteng were in dominant moods and smashed in 17 goals conceding only 1. The goals evenly spread amongst the team as their top scorers are Cheneal Raubenheimer and Nomnikelo Veto with three goals apiece.

Pool A offered up a more tantalising race to the final as North West, Northern Blues and both Western Province sides were in with a chance. The place in the final was ultimately decided in one game on Friday morning. The Northern Blues scored twice to lead WP Pens 2-0 through Natalie Esteves and Megan Anderson. But as they have done all tournament, Pens fought back and pulled one back through Miche Bennett before Rozanne Compion pulled the game level and put WP Pens into the final!

Incredibly the WP "A" side is playing for 7/8 while the "B" team will be playing for the title at 17:15 this afternoon. You can follow it here https://saha.altiusrt.com/

SA Hockey Association media release


---

Hockey India congratulates Sjoerd Marijne and Harendra Singh; believe the duo will bring desired results for Indian hockey   

New Delhi: Hockey India congratulates 43-year-old Dutchman Sjoerd Marijne on being appointed as the Chief Coach for the Indian Men's team by the Ministry of Youth Affairs and Sports. The governing body for hockey in India also congratulates Dronacharya awardee Harendra Singh for being appointed as the Chief Coach for the Indian Women's team.

Marijne, who is presently in Holland for the Europe Tour which begins today, was appointed as Chief Coach for Indian Women's team earlier this year in February. Under him the team won the World League Round 2 as well as won the 5-match Series against Belarus. In the most recent outing, the team finished 8th in the World League Semi Final in Johannesburg. "Firstly, I would like to thank the Hon'ble Minister of State for Youth Affairs and Sports Mr. Rajyavardhan Singh Rathore for his swift action on appointing the new Chief Coach for the Indian Men's Team as well as appointing the Chief Coach for the Indian Women's Team. His timely action will help the teams prepare well for the upcoming all-important Asia Cup in October," expressed Md. Mushtaque Ahmad, Secretary General, Hockey India.

He further stated that Marijne and Harendra Singh in their new roles will help Indian Hockey grow to its desired heights. "I congratulate both Sjoerd Marijne and Harendra Singh. While Sjoerd is young and dynamic, has Coached both the Netherlands U21 Mens Team and Senior Womens Team, Harendra too comes with plenty of coaching experience and the highlight of his career was winning the Junior Men's World Cup last year. We at Hockey India are confident the duo will work to the best of their abilities to bring glory to Indian Hockey," added the Secretary General.

Both Sjoerd Marine and Harendra Singh expressed their excitement on the new roles assigned to them. "I'm excited to take the new role and thank Hockey India for showing their confidence in my abilities," said Marijne. Harendra said, "After the Junior World Cup success, I am excited to take up this new role with the Women's Team and would like to thank Hockey India for considering me for the new assignment."

Hockey India media release


---

Hockey India welcomes Marijne and Harendra Singh

s2h team




New Delhi: Hockey India congratulated Dutchman Sjoerd Marijne and Harendra Singh on being appointed as the Chief Coach for the Indian Men's and women's team respectively by the Ministry of Youth Affairs and Sports.

In India, its Government of India through its arm Sports Authority of India, pays the salary of foreign coaches and appoints them after getting concerned national Federation's choice.

Marijne is presently in Holland for the Europe Tour. He was appointed as Chief Coach for Indian Women's team earlier this year in February.

Under him the team has given mixed results: Won the World League Round 2 and the 5-match Belarus Test Series, India finished 8th in the World League Semifinal in Johannesburg.

"Firstly, I would like to thank the Hon'ble Minister of State for Youth Affairs and Sports Mr. Rajyavardhan Singh Rathore for his swift action on appointing the new Chief Coach for the Indian Men's Team as well as appointing the Chief Coach for the Indian Women's Team. His timely action will help the teams prepare well for the upcoming all-important Asia Cup in October," said Md. Mushtaque Ahmad, Secretary General, Hockey India.

He further stated that Marijne and Harendra Singh in their new roles will help Indian Hockey grow to its desired heights.

"I congratulate both Sjoerd Marijne and Harendra Singh. While Sjoerd is young and dynamic, has coached both the Netherlands U21 Men's Team and Senior Women's team, Harendra comes with a plenty of coaching experience, highlight of which is Junior Men's World Cup last year. We at Hockey India are confident the duo will work to the best of their abilities to bring glory to Indian Hockey," added the Secretary General.

Both Sjoerd Marine and Harendra Singh expressed their excitement on the new roles assigned to them. "I'm excited to take the new role and thank Hockey India for showing their confidence in my abilities," said Marijne.

Harendra said, "After the Junior World Cup success, I am excited to take up this new role with the Women's Team and would like to thank Hockey India for considering me for the new assignment."

Stick2Hockey.com


---

Women's coach Marijne given charge of men's hockey team

Harendra Singh to guide the women's team

Uthra Ganesan



Sjoerd Marijne 

The musical chairs being played by Hockey India in terms of its coaching staff has brought a new person to the seat of chief men's coach. In the process, several other seats have had a change of personnel.

Women's coach Sjoerd Marijne, who took charge in February this year for a four-year period, will now guide the senior men's team, formally till 2020 subject to periodical reviews.

The women's team, currently on tour of Europe, will have former junior men's coach Harendra Singh in charge. The team was not aware of the change.

While Marijne's only prior experience with a men's team was with the Dutch Under-21 side from 2011-14, Harendra has never worked with women.

This, interestingly, would be the first time the junior men's World Cup-winning coach has been given independent charge of a senior National side on a long-term basis.

The appointments were curiously announced on Friday on Twitter by new Sports Minister Rajyavardhan Singh Rathore, followed by official confirmations by the ministry and the Sports Authority of India. There was no formal statement by Hockey India.

The status of the rest of the support staff for either team, including women's Dutch analytical coach Eric Wonink, is yet to be clarified. Marijne would switch over after returning from the Europe tour by September 20, when Harendra would also take charge with the upcoming Asia Cups next month being the first tournaments for both in their new jobs.

The decision is a culmination of a series of events that began with the sacking of Dutchman Roelant Oltmans last week. Officially, the decision is being touted as the best possible under the circumstances.

"Given that Marijne has been around for about eight months, he understands the Indian system and culture. Also, the applications we received were not very impressive. Harendra, meanwhile, is undoubtedly the best coach in the country," Hockey India officials confirmed.

Interestingly, HI had invited applications for the job earlier this week, with the last date being September 15, only to take down the advertisement on its website late on Thursday evening.

As for unimpressive applications, HI did not wait till the last date even as it can be confirmed that certain proven coaches, including Germany's Valentine Altenburg and Argentina's Olympic gold-winning coach Carlos Retegui had expressed interest.

Sources admitted it was more a compromise formula in the face of the ministry's disapproval of Oltmans's sacking. As such, Marijne was proposed as the face-saver.

"His salary is half of what Oltmans was getting and the federation convinced SAI to accept him. Harendra, being an Air India employee, is not eligible for dual-pay under SAI rules. It was a win-win formula," sources said.

The Hindu


---

Sjoerd Marijne as India men's hockey coach instead of Harendra Singh is another tale of whimsical selection

Sundeep Misra



File photo of new India men's hockey coach Sjoerd Marijne. AFP

The job of the Indian hockey coach is increasingly looking like a reversible jacket – the women's coach becomes the men's while the former junior India coach waiting in the wings for a call-up as men's coach gets appointed as the women's coach. All done and dusted in under three days. This when the rest of the country or whatever hockey fans are left were wondering what would be Hockey India's next move; what would CEO Elena Norman or the high performance director David John keep in mind while sifting through the applications received for the job of the chief coach of the men's team.

Two possibilities emerge here – one that they probably never received any application, or two, that they decided it really wasn't worth the effort since almost any coach worth his salt already had a contract till the 2018 World Cup. In other words, all that bravado that came from sacking Roelant Oltmans was pure posturing. The core committee that sat down to sack Oltmans had former captains, two Olympic gold medallists and at least six former and present captains.

We must believe then that the final decision was probably taken by those with absolutely no credentials. Otherwise, why turn a women's coach into the men's and that too give a contract till the 2020 Tokyo Olympics? And why did Sjoerd Marijne, the women's coach, who, according to sources was hugely reluctant to take the men's job, suddenly telephoned in Germany and asked to take over? And why was Harendra Singh, all ready and excited to be the men's coach, asked to take over the women's? Didn't John tell the media a few days back that "Harendra is the best man to take over the men's team?"

Can't help comparing it to the days of KPS Gill who would change coaches, in a matter of months, even before the season had ended. And then surprise everybody by appointing someone who had no international experience (Rajinder Singh Junior, 6th spot in 2006 Commonwealth Games). Then Gill had said, "Rajinder is a tremendous coach and he would do a fine job."

Rajinder lasted two tournaments; coached in 11 matches with three wins, one draw and seven losses. Those appointments came with a tinge of arrogance that spelled 'I don't care what the others say. I am the Indian Hockey Federation (IHF) president and I will do what I please.'

The appointment of Marijne smells either of arrogance or sheer incompetence. Marijne, in so many ways, is not to be blamed. Who wouldn't want to be coaching an Indian side that has already qualified for the 2017 Hockey World League Finals and the 2018 World Cup; simply because we are the hosts. Marijne finds himself bang in the middle of some of the most exciting hockey coaches trading ideas and seeing himself among some of the best coaching minds in the world. It was an opportunity that only an eccentric man would throw away. Indian full back at the 1994 and 1998 World Cups and the 1998 Asian Games gold medallist, Anil Aldrin, calls this decision "autocratic".

"The best thing would have been to give the job to Harendra Singh after the Rio Olympics or they should have kept Oltmans till the 2018 World Cup," said Aldrin. Aldrin also said that Oltmans was allowed to mix juniors with seniors, and then to expect results overnight was not right. "This is patchwork," said Aldrin. "It just boils down to bad management."

Just when everybody settled down to wait and watch and see what happened on the coaching front, it was in the last 24 hours that decisions had been taken and Sports Authority of India (SAI) and sports ministry were the only ones who could have taken it.

HI probably were just handed the names. Even the sports ministry announced it. Vasudevan Bhaskaran, the 1980 Moscow Olympic gold-winning captain, was surprised when asked about the sudden appointment of both the coaches. "I just heard," he said. "I don't know what happened." Pressed further, he said that normally, HI would sit down with a core committee and take such decisions. "That is how exactly Jose Brasa, Terry Walsh and Oltmans were appointed," says Bhaskaran. "But I don't know what happened overnight and what the reason behind such rushed decisions was."

In Europe and Australia, there is not much difference between coaching the men's and women's sides. Frank Murray and Ric Charlesworth have both coached men's and women's teams. So has Max Caldas, the present Dutch men's coach. Also Carlos Retegui, the Argentinian men's Olympic gold-winning coach, was in charge of the men's and women's teams simultaneously at the 2014 World Cup. But in India, the men's and women's sections have not always been mixed. Yet, Colonel Balbir Singh coached the men's team at the 1982 Asian Games and the Esanada Tournament and then coached the women's team at the 1998 World Cup. MK Kaushik had also coached the women's and men's teams. So Harendra would not be setting a precedent. But whether the decision had been thrust on him is not known.

The sad aspect is about the players. Theories and philosophies of every coach are different. Some inherent coaching methods like the drills on penalty corners could be similar. Or the pattern on substitutions. But every coach has his own unique style. And players have to adapt. This bunch has already worked with Nobbs, Walsh, Paul van Ass and Oltmans in six years with one Champions Trophy silver, Asian Games gold and an Asian Champions Trophy gold to show for their efforts. And every time, the players have expressed off the record that it took a year to understand what a coach's long-term philosophy was all about. At the back of the mind, it's always easy for a player to say 'hell with it, if I am unable to settle down, why should I stress' – and this has been said by the players.

The sports ministry, SAI and HI just can't play with the players. It's not about winning trophies. If that was the case, a long-term approach would have been backed by the SAI and ministry, not this hackneyed, knee-jerk reaction after every win or loss.

Aldrin wanted to know on what basis this selection had been done. "There has to be a focus and end result. You cannot keep changing and putting players down when the team doesn't perform."

It's also quite strange that the announcement of the selection of the coach came from the sports minister Rajyavardhan Singh Rathore's Twitter account. Are we to presume that every coach change and selection in every Olympic sport will now be tweeted by the sports minister? HI, 20 minutes later, tweeted the coach appointments and never really said anything about the whole turn of events.

Federations have a strong chin when it comes to taking punches. They have a stubborn, obdurate presence in Indian sport. Well, let's forget all that for the time being and welcome the third Dutchman, Marijne, as the men's team coach. Reality begins now.

Firstpost


---

Surprise, surprise! Women's team coach Marijne handed men's team

Three days after advertising for post, HI decides to hand the job to the Dutchman; Harendra given women's team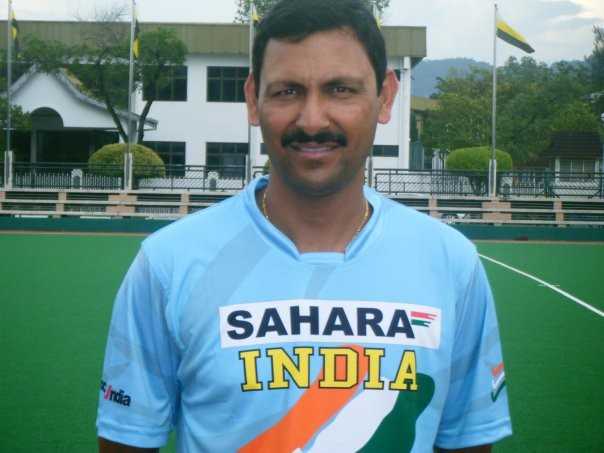 Harendra Singh

Chandigarh: Hockey India (HI) has appointed Sjoerd Marijne of the Netherlands as the chief coach of the men's national team to replace Roelant Oltmans, who was sacked last Saturday. Interestingly, Marijne was the coach of the Indian women's team and has never coached a senior men's team in the past.

Harendra Singh, who was the coach of the junior men's team that won the World Cup last year, has been appointed the High Performance Specialist coach of the senior women's team. A Sports Ministry statement said that the decisions were taken yesterday after a meeting between officials of the Sports Authority of India (SAI) and HI. Marijne and Harendra have reportedly been appointed on their positions until the 2020 Tokyo Olympics.

Newly-appointed Sports Minister Rajyavardhan Singh Rathore announced the decisions on his Twitter page: "Current Chief Coach of Indian Senior Women Hockey Team, Mr Waltherus Marijne, will take over as Chief Coach of Indian Senior Men Hockey Team."

Marijne is currently in the Netherlands with the Indian women's team, which is touring Europe for three matches against Dutch club teams and a fourth match against the Belgian junior men's team. Marijne, who was appointed the chief coach of the women's team in February, will take charge of the men's team on September 20 after returning from Europe.

No challenge?

Just five days ago, David John, Hockey India's High Performance Director, had declared that finding a new coach for the men's team would be very challenging. John had said: "Since the four-year Olympic cycle has begun, it would be difficult to rope in the best, but that is not to say we cannot. Next we will start the process of identifying a coach who has the capability of bringing out the best in the team over the next two years."

After these comments by John, it had been expected that finding the new coach would take a few months, or at least a few weeks. It's a matter of great surprise, though, that HI has taken less than a week to find a replacement for Oltmans.

In fact, HI had advertised for the post of the men's team head coach merely three days ago, and the deadline for the interested candidates to apply was September 15.

"The advertisement has been withdrawn as both HI and the Sports Authority of India felt Marijne is the best candidate for the job having spent more than six months in the country," a senior HI official said today.

Marijne had not applied for the job, and it has been reported that he was not very keen to take it up, but was persuaded by HI and SAI officials.

Reactions

In my opinion, the appointment defies logic. This man (Marijne) has never coached a senior men's team. He hardly knows the players. Harendra has been given the women's team but he too has never been involved with the women's team. 

Ajit Pal Singh, former india captain

It is a step in the backward direction. I can't make any sense of the decisions taken. Harendra was a strong contender for the job. It is a negative decision. It seems Hockey India only wants to appoint foreign coaches.

Dhanraj Pillay, former india captain

Know Sjoerd Marijne and Harendra Singh

    Marijne has played for The Netherlands
    Coached the Dutch Under-21 women's side to a World Cup title
    Guided Dutch senior women's side to title triumph in World League Semi-Finals in 2015
    Was head coach of The Netherlands Under-21 men's team from 2011 to 2014
    Harendra Singh represented India during 1985 to 1991, played 43 international games
    Has coached the senior men's team from 2009 to 2011
    In 2014, he was appointed coach of the junior men's team. The team went on to win Junior World Cup in 2016.

The Tribune


---

Women's team coach Sjoerd Marijne to replace Roelant Oltmans

NEW DELHI: Women's national hockey coach Sjoerd Marijne was today named chief coach of the Indian men's team - a stunning decision given that the Dutchman has no prior experience of handling a senior men's side.

Marijne replaced Roelant Oltmans, who was sacked after a few ordinary performances in the past few months.

Besides, World Cup-winning junior team coach Harendra Singh was appointed High Performance Specialist coach of the senior women's team.

While Marijne will take charge on September 20 after returning from an ongoing tour of Europe with the women's team, Harendra will be on the job tomorrow itself.

The decisions were announced by newly-appointed Sports Minister Rajyavardhan Singh Rathore on his official twitter page.

"Current Chief Coach of Indian Senior Women Hockey Team, Mr. Waltherus Marijne,will take over as Chief Coach of Indian Senior Men Hockey Team," Rathore tweeted.

"Pleased to announce appt of Sh Harendra Singh, Dronacharya Award winner, as High Performance Specialist Coach fr Indian Snr Women Hockey Team," the Minister added.

According to a top Hockey India official, both Marijne and Harendra have been given a tenure till the 2020 Tokyo Olympics.

The sports ministry issued a release stating that the decisions were taken yesterday after a joint meeting between the Sports Authority of India and Hockey India.

"The Joint Committee Meeting of SAI and HI held at SAI, here on 7th September 2017 appointed Shri Harendra Singh, Dronacharya Awardee, Hockey Coach as High Performance Specialist Coach for Indian Senior Women Hockey Team.

"This decision has been taken jointly by SAI and Hockey India on the basis of recent and past performance of Shri Harendra Singh, wherein under his coaching the junior men team won the Junior Men World Cup in 2016 at Lucknow.

"He was also the Chief Coach of the Senior Men Hockey team from 2008 to 2009 and National coach from 2009 to 2010. He is a Level III certified Coach," the release read.

The ministry stated that Marijne has accepted the new role.

"It has also been decided in the meeting that, the present Chief Coach of India senior women Hockey Team, Mr. Waltherus Norbertus Maria Marijne will take over as Chief Coach of Indian Senior Men Hockey Team on his return from the on-going Europe tour. Mr Marijne has accepted the offer of Chief Coach of the senior Indian Men Hockey Team," it added.

The decision came as a bolt from the blue as HI had advertised seeking Oltmans' successor on its website just three days ago. HI had set September 15 as the deadline to apply for the post.

However, the a top official said HI withdrew the advertisement yesterday.

"The advertisement has been withdrawn as both HI and the Sports Authority of India felt Marijne is the best candidate for the job having spent more than six months in the country," the official told PTI.

It has been learnt that Marijne was initially reluctant to take up the role. The 43-year-old Dutchman, who was appointed as the Indian women's coach in February earlier this year, has never worked with a national men's team before.

But he agreed after HI and SAI convinced him.

The position for men's coach had fallen vacant after Oltmans was sacked last Saturday following a string of poor performances in the recent past.

Oltmans came to India fours years ago as a High Performance Director before assuming the role of coach in 2015 following Paul van Ass' removal.

Today's decision stunned the hockey fraternity, which felt it is a step in the backward direction.

Marijne has no experience of working with a senior men's side and with three important tournaments - the Commonwealth Games and the Asian Games and the men's World Cup - at home lined up in 16 months time, this decision has every chance of backfiring.

Marijne, who has played for The Netherlands, guided the Dutch Under-21 women's side to a World Cup title and the Dutch senior women's side to a gold at the Hockey World League Semi-Finals in 2015.

Between 2011-2014, Marijne was the national head coach for The Netherlands Under-21 men, apart from a short stint with Liaoning Men China.

The decision to appoint Marijne will also upset both the men's and women's teams' set-up as the Dutchman took over the women's side only in February this year.

Some feel Harendra, who was interested in the men's team role, could have been the best choice as he has a good relationship with all the players.

Having guided India to the junior World Cup title last year in Lucknow, Harendra has worked extensively with the juniors who are sure to be the core of the 2020 Tokyo Olympics plans.

Marijne's first assignment with the senior men's team will be next month's Asia Cup in Dhaka.

The Times of India


---

Marijne has what it takes, says Hockey India High Performance Director

Harendra is the best option for women, says David John

Ashwin Achal



David John. 

Hockey India High Performance Director David John dismissed suggestions that newly-appointed Indian men's team chief coach Sjoerd Marijne does not possess relevant experience for the post.

On the sidelines of the Bengaluru Cup invitational hockey tournament here on Friday, John explained that Marijne had what it takes to propel India to the top of the world rankings. Excerpts:

Marijne's appointment: He's young, and has a modern style of coaching. He coached the Netherlands women's team to the World No. 1 spot. Our group of players have the potential to be the best in the world, and therefore need a coach who can take them there. We have a goal for the team — be World No. 1 by 2020.

Marijne's lack of experience with men's teams: This is not entirely correct. In 2013, he was the coach of the Netherlands under-23 men's team. I don't think there is much of a difference between coaching men and women at the senior level. Marijne is a good manager of people, which is important. He will delegate responsibility among players who form the leader group. He will be in constant touch with this group, and will get feedback from them. This is an important aspect of modern coaching.

Focus on Indian style: The men's team has had five international coaches in the last six years, who have all come in with their own foreign style of hockey. But then, no one had asked the players about adopting an Indian style. So we recently sat with all 35 members of the senior team, who themselves came up with an Indian style. I want to ensure that the new coach allows them to play in this style, and not impose a new style on them. In 8-10 years, the world will identify our hockey as the Indian style. This consists of high-tempo, high-energy, fast, free-flowing and exciting hockey.

Harendra Singh as India women's coach: He has proven himself to be a great junior coach. I felt it was important to provide opportunities to Indian coaches, and not look at foreigners all the time. He will be with the team until 2020. Hopefully, we can qualify for the 2020 Olympics and the 2018 Asian Games.

Harendra being more keen on coaching the men's team: We considered a number of options for the men's team. Harendra and Marijne were two options. Marijne had the better track record, and we feel he is the better option at the moment. For the women, Harendra is the best candidate.

The Hindu


---

Waltherus Marijne is Chief coach

s2h team




Three days after Hockey India advertised for the Men's chief coach for the Indian national team, and seven days before the deadline of it, we have been informed that Waltherus Marijne has been made chief coach, even as he is touring with national women team as its chief coach in Europe right now and is expected to return ten days from now.

Tragedy follows comedy. If dropping reigning coach Roelant Oltamans was tragedy, the upgrading of women's coach is comedy.

September 15th was the deadline for the aspirants to apply for the post, but today noon none other than the Sports Minister of the country Col Rajyavardhan Rathore had tweeted the decision, to be shortly later dutifully followed by Hockey India in its social media handle.

Everything looks unprofessional.

The main claimant Harendra Singh has been made chief coach of the Women's team to replace Waltherus Marijne.

It remains to be seen whether he will accept the post.

The 43-year-old Dutchman was appointed as the Indian women's coach in February earlier this year.

Interestingly, he has never worked with a national men's team before.

The position for men's coach had fallen vacant after Roelant Oltmans was sacked last week, following a string of poor performances in the recent past.

OFFICIAL PRESS RELEASE OF SPORTS AUTHORITY OF INDIA

Dronacharya Awardee Harinder Singh appointed as the High Performance Specialist Coach of the Indian Senior Women Hockey Team.

The expertise and coaching skills of Harendra Singh has been duly recognised by SAI AND Hockey India as the appointment of Harendra Singh was confirmed during the Joint Committee Meeting held at SAI, Head Office, JN Sports Complex, Lodhi Road, New Delhi on 7th September.

This decision has been taken jointly by SAI and Hockey India on the basis of recent and past performance of Shri Harendra Singh, wherein due to his coaching techniques, teaching skill and motivational tools led to the victory of the junior men team in the Junior Men World Cup in 2016 at Lucknow.

He has also shouldered the responsibility as the Chief Coach of the Senior Men Hockey team from 2008 to 2009 and National coach from 2009 to 2010. He is a Level III certified Coach.

The present Chief Coach of Indian Senior Women Hockey Team, Mr. Waltherus Norbertus Maria Marijne will shoulder the responsibility as Chief Coach of Indian Senior Men Hockey Team post his return from the ongoing Europe tour. Mr. Marijne has accepted the offer of Chief Coach.

Dronacharya Awardee Mr Harendra Singh will take over the new responsibility shortly.

Stick2Hockey.com


---

Who is Waltherus Marijne: Things to know about the new India hockey coach

Waltherus Marijne had taken charge of women's team in March this year.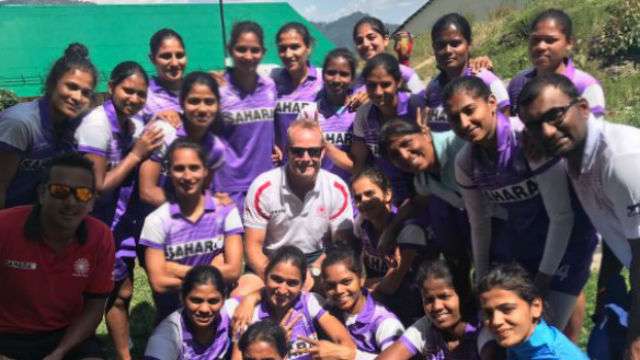 Waltherus Marijne is also known as Sjoerd Marijne. (Twitter)

Waltherus Marijne, also known as Sjoerd Marijne was on Friday named chief coach of the Indian men's hockey side.

The announcement came as surprise to many as Marijne's name was not being mentioned as the top contender. One of the so-called contenders Harendra Singh will take charge of the women's team from Marijne.

Marijne who is the current Indian women's hockey coach will be in charge till 2020.

- Marijne was senior level player who has played for The Netherlands.

- As a coach, he led the Dutch Under-21 women's side to a World Cup title.

- Marijne also led the Dutch senior women's side to a gold at the Hockey World League Semi Finals in 2015.

- Between 2011-2014, Marijne was the national head coach for The Netherlands Under-21 men, apart from a short stint with Liaoning Men China.

- He has never coached a senior national men's side.

DNA


---

All you need to know about Harendra Singh, the new coach of the Indian women's hockey team

Singh coached the senior men's hockey team back in 2009 to 2011.



Hockey India

Former India player Harendra Singh is all set to take over as the coach of the India women's senior team for the first time in his career. Know to be a taskmaster, Singh has the credentials required to lead the team, a year before the World Cup takes place in England in July 2018.

Singh represented India during 1985 to 1991 playing 43 games for India before retiring at 26 due to 'too much politics in hockey.' However, he took to coaching in 1998 and till date has coached in close to 400 games. Previously, Singh coached the senior men's hockey team back in 2009 to 2011. He had resigned after the team performed poorly during the Azlan Shah Cup in 2011 where they finished sixth.

However, in 2014 he was appointed as coach of the junior men's team and then pulled of the near impossible as the team went on to bag the Junior World Cup in 2016. He also won gold in the Asia Cup, the Eurasia Cup and the Four-Nation tournament with the junior team before winning the World Cup.

Singh has won eight gold medals, five silvers and nine bronzes in various international tournaments as coach of the senior and junior men's team. He also was bestowed with the Dronacharya Award in 2012.

Singh has also been the assistant coach during the Sydney Olympic (2000), World Cup (Junior 2005, 2006 and 2010), Asian Games (2006 and 2010), Asia Cup (Junior 2004 and 2009), Champion's Challenge (2009) and various other tournaments.

Scroll.in


---

Marijne's appointment defies logic: Ajit Pal Singh

NEW DELHI: Hockey fraternity including three former captains on Friday expressed shock over the decision to appoint women's team coach Sjoerd Marijne as head coach of the Indian men's side, saying the abrupt move "defies logic".

Marijne was named chief coach of the Indian men's team -- a stunning decision given that the Dutchman has no prior experience of handling a senior men's side.

Marijne replaced legendary Roelant Oltmans, who was sacked after a few ordinary performances in the past few months.

Besides, World Cup-winning junior team coach Harendra Singh was appointed High Performance Specialist coach of the senior women's team.

But for India's only World Cup-winning captain Ajit Pal Singh, Marijne's elevation was a senseless decision.

"In my opinion the appointment defies logic. This man (Marijne) has never coached a senior men's team. He hardly knows the players," Ajit Pal told PTI.

"Harendra has been given the women's team charge but he too has never been involved with the women's team. The Olympic cycle has already started and they will now take time to settle down," he said.

Ajit Pal feels Oltmans sacking was "ill-timed".

"Oltmans removal was ill-timed and not graceful. He has given a lot to Indian hockey. Under him the team has shown considerable improvement, even though results were not showing to some extent," said the two-time Olympic bronze medallist.

"I feel what went against Oltmans was the defeats against Malaysia and Canada (both in Hockey World League Semi-Finals in London."

The decision was shocking for all and sundry as Marijne has no experience of working with a senior men's side.

With three important tournaments -- the Commonwealth Games and the Asian Games and the men's World Cup -- at home lined up in 16 months time, this decision has every chance of backfiring.

Marijne, who has played for The Netherlands, guided the Dutch Under-21 women's side to a World Cup title and the Dutch senior women's side to a gold at the Hockey World League Semi-Finals in 2015.

Between 2011-2014, Marijne was the national head coach for The Netherlands Under-21 men, apart from a short stint with Liaoning Men China.

Terming the move as a step in the backward direction, legendary forward Dhanraj Pillay said Harendra was a better choice for the men's team.

"It is a step in the backward direction. I can't make any sense of the decisions taken. Harendra was a strong contender for the job," Pillay said.

"It is a negative decision. It seems Hockey India only wants to appoint foreign coaches."

Another hockey stalwart Zafar Iqbal, a member of India's last of the eight Olympic gold medal winning squad, too was surprised by the decision.

"It may be a good decision or may not be. There may be some reason behind the decisions. Oltmans was from Netherlands and Marijne too is a Dutchman and that might have went in his favour. I

"I feel Hockey India did not want to disturb the Oltmans style of play and that might be the reason behind appointing Marijne," Iqbal said.

Iqbal, however, said Hockey India could have avoided the drama surrounding the coach's appointment.

"I am upset with the tamasha (drama) which HI has created by advertising for the post and later withdrawing it. Many interested candidates might feel offended," he said.

The Times of India


---

I am willing to take Roelant Oltmans' advice: Sjoerd Marijne

NEW DELHI: Newly-appointed men's national chief hockey coach Sjoerd Marijne says he is "willing to take the advice" of Roelant Oltmans, the man the former India women's coach replaced at the helm.

Marijne, who was the chief coach of the women's team since February this year, was on Friday named chief coach of the men's side -- a stunning development given that the Dutchman has no prior experience of handling a senior men's international side.

Marijne replaced fellow Dutchman Oltmans, who was sacked after a few ordinary performances in the past few months.

"I spoke to Oltmans personally and informed him that I have been appointed. I respect him very much. I am willing to take his advice if he is open to the idea. But right now I want to give him space as he has just lost a job," he said.

Marijne wants a cultural change in the way the sport is run in the country and said under him the approach would be "players driven and coach assisted".

Soon after he got the official stamp on his appointment, Marijne said under him it is the players who will get to choose the style and structure of play.

"It has to be players driven and coach assisted," Marijne told PTI in an interview from Holland when asked about his plans in the new role.

"The players have to set their goals and I will only help them to achieve their goals. The best motivation for a person comes from his inner self," he said.

"Having been there for so many years, the players will very well know what style of play suits them. They know what is best for them."

The decision came as a surprise for many as Hockey India had advertised for Oltmans' successor on its website just three days ago. HI had set September 15 as the deadline to apply for the post.

While a section of the media reported that Marijne was initially reluctant to take up the role because of lack of experience in coaching a senior men's international team, the 43-year-old Dutchman replied in the negative when queried.

"I got a call yesterday informing me that I will be appointed as the men's team coach. They (Hockey India) asked me two days ago about it," he said.

"I never said I am not interested or I am reluctant. I have plenty of experience of coaching a men's side at the senior level but I never coached an international team," Marijne said.

"I have coached two-third of the players in the Netherlands current senior team.

"I also follow the Indian men's team regularly so it would be wrong to say the players are not known to me or they don't know me," he added.

Marijne, who is presently in Europe with the women's team, said he will chart out his blue-print after joining in his new role on September 20.

"It is too early to say right now. First I will analyse what they did over the past few years, talk to the players and then decide my course of action," he said.

Marijne, who has played for The Netherlands, guided the Dutch Under-21 women's side to a World Cup title and the Dutch senior women's side to a gold at the Hockey World League Semi-Finals in 2015.

Between 2011 to 2014, Marijne was the national head coach for The Netherlands Under-21 men, apart from a short stint with Liaoning Men China.

Marijne's first assignment with the senior men's team will be next month's Asia Cup in Dhaka.

The Times of India


---

'Oltmans lost interest, his tactics became predictable'

Alok Sinha

NEW DELHI: The removal of Dutch coach Roelant Oltmans was primarily due to a growing lack of interest on his part and the inconsistent performance of the men's team, sources in Hockey India said on Friday.

"There is no doubt Oltmans is a very good coach and helped the Indian team take bold strides. However, he seemed to have lost interest after the Rio Olympics. His involvement with the players was not as much as we all would have liked it to be. He seemed to be simply drifting in his job," sources told TOI on Friday.

Sources said HI had analysed the data of the past year to see where things were going wrong. "In his defence, the coach pointed out that in close matches which India lost, the team has almost 60% of ball possession and more circle penetrations than the rival team. We found out that the ball possession was mostly in Indian half and most circle penetrations were long passes which failed to find the forwards.

"The rival teams scored three goals with 10 circle penetrations against us and we scored just one off 15. This shows we were being tactically outplayed. You can't play a defensive game and hope to win key games. The aggression was missing," sources said.

It was also claimed that the players were "confused" with drastic changes in strategy in every match.

"Oltmans had become predictable and tried to make sudden changes. It did not work. We introduced six young players from the junior World Cup-winning team to the senior lot but Oltmans gave them very poor grades. He was not willing to give them a chance. We explained this to Sports Authority of India (SAI). They were finally convinced we needed a young, dynamic man to guide our boys," a source said, adding, "Oltmans' growing business interests in India had also distracted him."

The Times of India


---

Pakistan Whites skipper confident of success in Oman

By Nabil Tahir

KARACHI: Captain of Pakistan Whites hockey team Shajeeh Ahmed is optimistic the side can win the upcoming five-match test series against Oman as the team left on Thursday morning.

Ahmed, who will be leading the team for the first time, expressed his confidence to The Express Tribune that a team of talented and experienced players will help them win the series.

The tournament will be played from September 9 to 15 in Oman. "It is good that we are leaving two days before the match begins. This will help us get used to the conditions and is a great opportunity for all of us to get some international exposure," he said.

"Going to other nations and playing with them brings out the best of a player and we get to know the team's weak areas," he said, while adding that these players are not part of the national squad and therefore will benefit a lot from this experience.

Ahmed said the team has been working hard for the tour and thinks it can win the series. "The main aim behind such series is to increase the pool of players for the national side. Every player in the team knows that they can be picked for the national side if they maintain their fitness and improve on their skills," he said. "We will all be giving our best as a team."

The Pakistan Whites squad for the series against Oman includes Hafiz Ali Umair, Ali Raza, Asad Aziz, Mubashir Ali, Mohammad Sohail Manzoor, Tazeemul Hassan, Faizan, Taimur Malik, Rana Sohail Riaz, Shajeeh Ahmed (c), Mohammad Atiq, Samiullah, Shan Irshad, Abdul Jabbar, Mohammad Naveed, Nohaiz Zahid Malik, Awaisur Rehman and Amir Ali.

The Express Tribune


---

Dwyer set to make Bloemendaal comeback



©: Frank Uijlenbroek

Five-time FIH World Player of the Year Jamie Dwyer will return to Bloemendaal for the upcoming season following a late deal signed in Amsterdam late in August.

Dwyer rejoins the club where he won four Dutch Hoofdklasse titles as well as an EHL title in 2009 and the European Cup.

He returns to Bloemendaal with his wife and children. The decision was made during the European Championship in Amsterdam where the Australian superstar met many former teammates and stayed in a current player's house.

Bloemendaal's Pepijn Post said of Dwyer's arrival ahead of the new Dutch league season which gets underway on Sunday with a trip to Den Bosch.

"We were pleased with the group even if it came as short notice. With Jamie so excited to come back, that's a great opportunity to strengthen the panel. In the years when Jamie lived in Australia, there was continual contact and, for example, he scouted talent for us in Australia."

Dwyer says he is delighted to rejoin "the world's best hockey club" and will arrive at the club in October, possibly in time for EHL ROUND1 in Barcelona.

Euro Hockey League media release


---

Sharks battle Sikh Union as league action resumes

By BRIAN YONGA



Kenya Police's Fredrick Okoth (left) vies for the ball with and Frank Okumu of Greensharks during their Kenya Hockey Union Premier League match at City Park Stadium on May 1, 2016. PHOTO | MARTIN MUKANGU |  NATION MEDIA GROUP

The second leg of this season's Kenya Hockey Union men and women's leagues gets underway this weekend with 12 matches on the cards in Nairobi, Kakamega and Mombasa.

Seven matches will be played on Saturday with the other five set for Sunday.

The league matches were set to resume last weekend after a one-month break but the kick-off was postponed as the country waited for the Supreme Court ruling on the Presidential election petition.

The pick of this weekend's matches is a men's Premier League clash between third-placed Greensharks and the 2012 winners Sikh Union Nairobi on Saturday at the City Park Stadium, Nairobi.

Sharks, one of the outstanding teams in the first half of the season, will be looking to get their second leg campaign off to a winning start.

Sikh on the other hand had a poor start to the season but recovered to go for the midseason break in fifth place. Both teams will be looking for the three points as they look to gain ground on the top two teams, Kenya Police and Butali Sugar Warriors, both of whom are not in action this weekend.
Related Content

Sharks won the reverse fixture 2-0 courtesy of goals from Chris Wokila and Victor Osiche and the hosts will be hoping for a similar result in the 4pm encounter.

Sharks coach Ben Owaga believes the long break has helped his side work on their mistakes and are ready to mount a serious title charge.

"We have had the opportunity to go back to the drawing board and take stock of how the first leg was. We are now ready to for this leg," the tactician said.

A win will see them move to 33 points, same as second-placed Butali.

BANK ON WANANGWE

Sikh on the other hand will be hoping they can maintain a winning run in this leg so as to make the top two. Sikh skipper Amit Rajput has challenged his teammates to show more fighting spirit.

"We ended the first leg well and we hope we can keep that form in the second half of the season so as to keep our ambitions alive," he said.

Sikh will bank on Davies Wanangwe, who has seven goals this season, to lead their attack in this encounter.

Debutantes Technical University of Kenya (TUK) take on Parkroad Badgers as they seek to haul themselves from the bottom. The students have found the going tough on their maiden season in the top flight and will be hoping for better fortunes in the final stretch.

USIU will be hoping for maximum points in their two matches this weekend against KCA-U and Wazalendo.

In the women's Premier League, Sliders face University of Nairobi Saturday afternoon, while JKUAT tackle Vikings on Sunday at City Park.

FIXTURES (All matches at City Park Stadium unless stated)

Saturday

National men: JKUAT v Multimedia-10am, Wazalendo Masters v Gorilla- 12noon, Mombasa West v Mombasa Sports Club – 3pm (Mombasa)
Premier Women: UoN v Sliders – 2pm
Premier Men: Western Jaguars v Parklands – 3pm (Kakamega), Sikh v Greensharks – 4pm, UISU v KCAU- 6pm

Sunday

Premier Women: JKUAT v Vikings- 9am
National Men: Parkroad Tigers v Gorilla -11am, Karate Axiom v Kimathi – 1pm
Premier Men: Parkroad v TUK -3pm, Wazalendo v USIU

Daily Nation


---

Virginia takes down No. 1 Duke with a dominant performance

Virginia Athletics



The Cavaliers toppled in-conference foe and No. 1 team in the country Duke.

CHARLOTTESVILLE, Va. — The No. 10 Virginia field hockey team (4-1, 1-0 ACC) opened up Atlantic Coast Conference play by defeating No. 1 Duke (3-1, 0-1 ACC) 4-1 on Friday at University Hall Turf Field in Charlottesville, Virginia.

The victory was the second time in program history that the Cavaliers upset the top-ranked team in the nation and the first time since edging No. 1 Maryland 3-2 in penalty shots in 2001.

The Cavaliers held a 2-1 lead over Duke after first-half goals from senior midfielder Tara Vittese and junior striker Greta Ell. In the second half, freshman defender Rachel Robinson scored her first career goal to put UVA up 3-1 with 18 minutes remaining. Vittese scored an insurance goal six minutes later to give the Cavaliers a 4-1 cushion.

"This was a whole team effort today and I am very proud of the game they played," said Virginia head coach Michele Madison. "We put in a lot of hard work in practice and came ready to play. I thought everyone had a great game. I can think of at least one terrific play that each person on the field had today. We were just focused on getting positive results, getting to the 25 and getting to the circle. In the first half, we weren't getting the results we wanted from the 25-penetration, so we focused on fixing that. Duke made some great breaks through the middle of the field. If we weren't on their players, they found that open person. Duke is also a very disciplined defensive unit with a very good corner defense and a solid goalie, so I was proud of how we found ways to score."

Virginia outshot Duke 29-14, with the Cavaliers taking 14 shots on goal. UVA had 17 penalty corners, with three of their goals coming off those opportunities.

Duke's Sammi Steele, who came into the game having allowed zero goals this season, made eight saves while allowing the four scores. Virginia redshirt junior goalkeeper Carrera Lucas made eight saves, allowing one goal.

After 22 scoreless minutes to start the game, Vittese broke the deadlock by smashing in a shot off her backhand side. Duke's Haley Schleichler answered five minutes later, scoring off the dribble after a penalty corner. Virginia retook the lead less than two minutes later when Ell deflected in a shot off a corner by junior midfielder Izzy McDonough.

The second half also began with extended play in the midfield with Robinson ending 17 scoreless minutes when she deflected in a shot off a corner by sophomore back Anzel Viljoen.

Vittese closed out the scoring by smashing in a shot from the top of the circle after her initial shot off a penalty corner rebounded off the goalie's pads right back to her stick.

This was the ACC opener for both teams with 1,209 people in attendance to watch the contest.

The Cavaliers, who play nine of their first 10 games of the season at Turf Field, will play a neutral-site game on Sunday, Sept. 10 at the L.R. Hill Sports Complex in Norfolk, Virginia, taking on Michigan State (3-2). Live stats will be available for the match. Virginia returns home on Friday, Sept. 15, hosting William & Mary at 5 p.m. ET.

NCAA


---

Maryland field hockey shuts out Towson, 8-0, in Terrapin Invitational opener

By Scott Gelman



Forward Linnea Gonzales drives to the net during Maryland's 6-0 win over Towson at the Field Hockey Complex on Oct. 25, 2015. (File photo/The Diamondback)

During halftime of the Maryland field hockey team's 8-0 win against Towson at the Field Hockey & Lacrosse Complex on Friday afternoon, coach Missy Meharg gave the No. 11 Terps three pointers. Then, she exited, insisting that the Terps discuss the second-half strategy among themselves.

It was yet another exercise to get the new-look team on the same page, and forward Julie Duncan said Maryland didn't get overly technical. Instead, they strategized to maintain their approach, already carrying a two-goal advantage into the second half.

The outlook proved beneficial, as Maryland scored six times after the intermission to end a two-game losing skid. And the Terps did it convincingly, outshooting Towson, 58-0, on the afternoon.

Maryland's 58 attempts were the most in program history, breaking the previous mark of 51.

"In every minute and a half in hockey, something happens after a goal is scored," Meharg said. "Once the string starts coming, if you keep it up, something highly volatile is going to happen."

That's precisely what guided the Terps, who averaged just a goal per game entering Friday's contest. In the 50th minute, forward Linnea Gonzales scored for the second time, tipping the ball into the net behind Tigers goalkeeper Emilee Woodall from about five yards out.

Not even two minutes later, Duncan recorded her second goal. And with the Tigers seemingly fatigued, Maryland remained aggressive, adding four additional scores to secure the win.

Six Terps scored against the Tigers, a significant stride for an attacking unit that is without its top two goal scorers from last season.

Halfway through the second period, the Terps doubled their shot total from their matchups against the Blue Devils and Eagles. They recorded just 18 shots overall against two top-15 teams last weekend.

Meharg said Towson decided to "play everybody under the ball," which sometimes could be challenging to play through. But even with a first-year center back and first-year right back, the Terps didn't have much trouble.

"Everyone was getting opportunities and different people were getting in," Gonzales said. "That was really nice."

There was evidence of Maryland's youth — missed passes and crowded zones when the Terps had possession inside the arc — but the adjustments the team said sparked its second-half rally against Boston College were evident.

Maryland's aggressive press helped keep Towson off the board, and the Terps capitalized on their 10 first-half penalty corner attempts. The Terps' first score, about eight minutes into the match, came from Gonzales off one of Maryland's 20 penalty corner attempts.

From there, the Terps didn't look back. Maryland dominated possession and couldn't be slowed. The outcome might have been more lopsided if Woodall didn't notch 34 saves.

Towson head coach Heather Hodges was left frustrated, urging her players to continue sprinting with about 29 minutes remaining in the game. But the Tigers were unable to slow Maryland's offense, which continued to try and add to its lead as the final seconds ticked off the clock.

Meharg's halftime strategy helped lift the Terps, who despite the dominant effort want more of their shot attempts to land in the net.

"We need to work on our outcomes," Gonzales said. "Fifty-eight shots is a lot. I think we can get more goals next time."

The Diamondback


---

Field Hockey Confident, Not Complacent in Defending Ivy Title

By Cade Palmer

The Harvard field hockey team wasn't supposed to win the Ivy League title last fall. They weren't supposed to beat Penn or even have a shot against Princeton. Yet, at the conclusion of the season, the Crimson stood alone atop the conference podium with an undefeated Ancient Eight record.

A year later, they're doubted again.

In this year's NCAA preseason rankings, Princeton was the highest-ranking Ivy League team at No. 8, while Harvard still broke the top 25 with a spot at No. 20. The rankings set the scene for another pseudo-Ivy League championship matchup between the two conference juggernauts, this time in Cambridge.

But the young Crimson team will have to dispose of the six other conference teams first.

"We also lost eight seniors last year, which was a big loss for our team, as they were an integral part of our success," co-captain Ellie Cookson said. "However, we have seven new freshmen who are extremely talented and are bringing a lot to the table in different ways."

Among the most noticeable losses for Harvard is forward Marissa Belleza, who made program history last season when she became the most successful scorer in program history. With 47 career goals, Balleza has the most career goals in program history and sits second in career goals per game.

"I think that the fact that our team is such a young and fresh team gives us the potential for major growth, and after the success of this past week in California," Cookson said. "I think it is obvious that even though the team is young, it will not hinder our ability to connect as a team and play the strongest that we can."

Balleza was also more than just a goal-scorer—this year's team will look to continue the culture of success that she brought to the program.

"Losing Marissa and all of our seniors was not just a loss to our team on the field but a loss of some truly amazing women who worked so hard to make Harvard field hockey what it is today," junior forward Kathleen Young said. "They were instrumental in changing our team culture to be more competitive in the Ivy League and to win the championship."

Several freshmen are already aiding in filling that gap. In a weekend trip to California, classmates Hannah Pearce and Mimi Tarrant picked up their first career points in a Crimson uniform.

"Our freshmen this year are all extremely talented and are already having a huge impact scoring-wise," Young said. "Mimi Tarrant has been really fun to play with on the front line and has already scored some spectacular goals."

Even having lost eight seniors, the team is not lacking talent. The Crimson returns seven starters and remains one of the top defensive teams in the nation.

Among those returning is junior goalkeeper Libby Manela. The Second-Team All-Ivy keeper returns from a 10-2 record and with a 1.42 goals-against average—the 14th best nationally.

Cookson, an All-Ivy Honorable Mention with a formidable passing game, returns as well. The co-captain dominated the assist game last season, racking up 10 to lead both the team and the conference. With 24 in her career, the senior is only three assists away from having the most in Harvard field hockey history.

In addition, midfielder Bente van Vlijmen will return for her second season as the top returning goal-scorer. Last year, the sophomore racked up eight goals, and as a Second Team All-American, was the only freshman in the country to earn a first or second team All-American nod.

Perhaps the most valuable returning member of the team isn't a player at all, but Coach Tjerk van Herwaarden.

In only his sixth season at the helm of the program, Coach van Herwaarden already has had a successful tenure, having won an outright Ivy League title, made a NCAA tournament appearance, and tied the program record for most season wins.

"Coach van Herwaarden is extremely knowledgeable about the sport of field hockey," Cookson said. "He knows the tactics and styles that work, and gives us the tools to implement them in our games. He also understands that we are student-athletes at one of the best schools in the world, and gives us the opportunity to explore all that Harvard has to offer, and makes sure we are getting the most out of our education."

But that was last year. Now having won their first outright conference title since 1990, and on the heels of one of the best seasons in program history, the Crimson is looking for a repeat.

"I think that the success from last year gave us the confidence to know that we are good enough to compete very strongly in the Ivy League, and even nationally," Cookson said. "However, we are not going to become complacent after last year's success, so we are working on establishing a new standard for Harvard field hockey that is going to be much competitive than before."

The Harvard Crimson


---

Fierce Greenhills hockey player in SA team

Lethabo Nkoe (or 'Tiger' as the community knows her) from Greenhills has been selected for the South African U/18 hockey team.



Tiger in her element with a hockey stick in her hand.

One of Greenhills' hockey players is as fierce as a tiger on the hockey field.

Lethabo Nkoe (or 'Tiger' as the community knows her) plays the sport with heart and soul and has big dreams for her career.

Tiger is currently a matric learner at Hoërskool Monument High School and has had a lot of highlights in her career. Her hockey career started at a very young age and she plans to become one of South Africa's best hockey players in the future.



Tiger in her element with a hockey stick in her hand.

According to Tiger, your skill level is determined by yourself and you have to have a big passion for the sport. She told the Herald that every sport has its own fitness level, but you have to have intense fitness and endurance to successfully play hockey.

Recently, Tiger was selected for the South African U/18 team where only the best players in South Africa get to play.

In order to be the best, she practises Mondays to Thursdays with her teams and in her free time she watches other famous players and practises her skills on her own.

Tiger has been captain and vice captain of several teams for a few years. She believes that she has leadership skills, always goes the extra mile, and is passionate about assisting other players.

"People must find themselves and do what they want to do and love what they are doing," said Tiger.

Her dream is to play varsity hockey next year and then one day become the best South African player. In January 2018, she would like to go on an indoor hockey tour to Germany and Austria, but will need funds to make this a reality. Any community member who would like to assist her can contact 082 614 2478 for more information.

Randfontein Herald


---

Playing for a Purpose

By Kelly Freitas




On Saturday, August 26, 2017 many high school field hockey teams finished up their first week of preseason and prepared for weekends filled with tournaments. One high school in Manchester, N.H. prepared for something a little bit extra. Playing for a Purpose, a field hockey jamboree and cancer research fundraiser to benefit the Norris Cotton Cancer Center, was created seven years ago by my sister, Jenna and I.

We were seniors at Manchester Memorial High School when we were inspired by another school's cancer research efforts with a "Play for the Cure" breast cancer fundraiser. Our mother had been diagnosed with melanoma when we were young and this sparked our idea to educate the public about skin cancer. However, Mom encouraged us to think about the other types of cancers because there are just so many that get overlooked.

So, each year we invite teams from across the state of New Hampshire to leave their high school jerseys at home and represent a cancer diagnosis for the day. They dress in the color associated with their particular cancer group and are encouraged to create an educational "awareness poster." We are now up to 18 teams from as close as our neighboring high school to as far north as Berlin, N.H.

What makes this event so special is that the word competitive is used lightly. Coined as the "bonding event of the season," the day not only consists of small 7v7 games but also mini "skills" events in between play. There are aerial competitions, stick skills, relay races and even shootouts to earn your team points. The girls socialize, dance and share their love of field hockey with one another. But most importantly, they play for their loved ones who have battled, survived or even lost their lives to cancer.

During a special noontime ceremony, one member from each team reads a list of names of people they are playing for. The emotional part of the day isn't shadowed by fear or loss. Instead a calm united feeling spreads throughout the crowd as each team circles the entire field, holding hands and staying silent while all the names are read.

When we first brainstormed Playing for a Purpose, we always envisioned the event reaching a collegiate level. And for the first time this year, we had the Southern New Hampshire University field hockey team volunteering and even representing salivary gland cancer in honor of a teammate's father. The college girls even gave a little clinic in between games.

For one day, we all forget that these teams are competitors in the upcoming fall season. On this day, we forget about winning or losing and team rivalries and can reflect on the most important reason why we are all here together; Hope.

We are extremely humbled by the amazing support from our family, friends and community who all gather from across the state of New Hampshire to make this event possible every year. Playing for a Purpose started off as a small idea and a big dream for my sister and I seven years ago, and the event, so far, has raised more than $50,000 for patient, family services and cancer research at the Norris Cotton Cancer Center.

We are gracious for the funds raised and the impact this event has had on the community. We are also grateful for the woman that was the reason behind it all, our mother Christine Freitas. She was the light of inspiration that sparked the change and impact we have made in this world. She taught us to always follow our dreams and that no idea is ever too small. It is amazing that we found a way to combine our passion for field hockey and a reason to Play for a Purpose.

USFHA media release


---

Flannery's Roots Go Deep with inspirational new book



The Jes senior team following their Palmer Cup success last season

Initially pitched as a book to offer words support for the Jes School (Colaiste Iognaid) senior hockey team in Galway, "Roots Go Deep" – the brainchild of Irish international Brenda Flannery – looks set to evolve into something much bigger.

"It is a book of a collection of inspirational and insightful messages from the hockey, sports and well-being communities," Flannery says of the book. "It began with words of wisdom and encouragement to the Jes school senior hockey team in Galway earlier this year and has been evolving since."

To date, she has already sourced over 120 messages from around the hockey world, extending far beyond this island's shores with global hockey superstars. Gonzalo Peillat, Kayla Whitelock, Caitlin van Sickle and 2014 World Player of the Year Mark Knowles, Self-Pass guru Bernardo Fernandes and Blacksticks coach Darren Smith have all contributed their thoughts. Submissions from the Irish hockey community come from a who's who of the sport's finest.

Gonzalo Peillat, Kayla Whitelock, Caitlin van Sickle and 2014 World Player of the Year Mark Knowles, Self-Pass guru Bernardo Fernandes and Blacksticks coach Darren Smith have all contributed their thoughts. Submissions from the Irish hockey community come from a who's who of the sport's finest.

Beyond hockey, the likes of Tipperary hurler Noel McGrath and Galway's David Collins, rower Paul O'Donovan, rugby's Claire Molloy, Olympians Arthur Lanigan-O'Keefe, Olive Loughnane and Derval O'Rourke are also on board.

"The themes focus on school hockey and the presence of hockey, sport and well-being in our lives," Flannery explains about Roots Go Deep. "Why do we love hockey and sport at school/youth level? What are the challenges and benefits of sport?



The Roots Go Deep logo

"Why is it good for mental and physical health? Four communities overall have written into the book… from hockey, Jes hockey, sports and the wellbeing community. There is a piece from Hockey Ireland about their work in schools and the development of hockey in Ireland.

"There are over 120 messages from here in Ireland and around the world so far. People writing in with experience at all levels of sport including athletes, school hockey, sports team members, and Olympians.

"The magic of it is how at the roots of it all with any team, at any level, is arising to be teamwork, friendship, commitment, balance, focus and fun. Showing there is value in nourishing mental and physical health and enjoying a team environment.

"Sincere thanks everyone who has written in, your contribution is really appreciated and will inspire. All of the energy and input just reflects the strength and passion for sport and health."

Flannery previously played with UCD – winning the 2012 and 2013 Irish Senior Cup final among other things. – and the Irish national team at the Champions Challenge in 2012. She withdrew from the sport in 2014, enduring mental health issues that she spoke about publicly earlier this year.

In the post, the sub-section that bears the same Roots Go Deep moniker details the importance that sport, hockey and her Jes and Galway connections played in her return to hockey and the value it has brought her.

"The turning point for returning to hockey was inspired by the hockey community. After what I went through physically and mentally, I held a belief I wouldn't play again. Two moments ignited a new hope for me.

"On an Autumn weekend of an Interprovincial tournament, I called by to say hello to Connacht hockey friends. Watching the game, the girls were giving it their all and playing mighty. And, as coach Richie Malone [a key driving force in Connacht hockey for the last 15 years] said, there were not only 18 players but 18 angels flying about the place playing with heart and togetherness.

"I felt a feeling of encouragement come back into me, the passion of the Connacht crew and the Interpros environment providing a boost and source of inspiration.

"Another moment was when I then joined in helping out with the Jes secondary school hockey team. A question and a warm smile saying will you be around and join in for more hockey was all it took for me to know that the path of hockey opened up again and my heart was back on the hockey pitch.

"A togetherness and fun was reflective of the ladies in white spirit as strong and encouraging as ever. I have and always will have such fondness for the Jes and school hockey in general. It is a phase of life that gave me such encouragement going forward.



Brenda Flannery in action for Ireland against Canada. Pic: Adrian Boehm

"I feel what helped me so much in times of challenges was to tap into the hockey experience in the Jes, the togetherness, the kindness and the inspiring, fiery feelings. That helped me wake up to the present and see how much alive it still all is. Connecting with the current Jes team was something very pivotal in my own personal recovery."

Flannery returned to play with Greenfields toward the back end of the inaugural EYHL season and will play with NUIG this season, linking up with Malone once again.

She is still welcoming further submissions for the book until September 10 if people wish to add to, edit or send a message in.

As the book is being published, messages and photos will be only included in the book with permission of the contributor. It's an open book, anyone welcome to write in connecting with their own experience with the themes outlined on the website.

Proceeds of the book will go towards the development of hockey in Connacht, in the Jes secondary school, alongside costs to cover the printing of the book.

"I'm very grateful to the Irish Hockey Photographers who have contributed high quality hockey photos. Their quality work really reflects and helps cherish hockey moments, how the colour and energy of those moments can always be alive in memory. Many thanks for reading and wishing you and your hockey community all the very best."
Website: www.rootsgodeepbook.com
Email: This email address is being protected from spambots. You need JavaScript enabled to view it.
Instagram: https://www.instagram.com/rootsgodeepbook/
Facebook: https://www.facebook.com/rootsgodeepbook/

The Hook


---

Retired Nelson Moves Into Coaching Role

Ben Somerford




Former Hockeyroo Ashleigh Nelson has taken on a coaching role with newly promoted WA Premier League club Suburban Lions.

Nelson, who missed the 2016 Rio Olympics due to a heartbreaking knee injury, recently announced her retirement.

The 30-year-old played 205 games with the Hockeyroos from 2007 to 2017 where she won two Commonwealth Games gold medals and represented Australia at the 2012 London Olympics.

Nelson will work with the Lions Women's head coach Lindsay Wright, a former Olympian, to help develop the club's talent and assist in their development.

Lions Director of Coaching Dean Evans said: "As soon as we saw her unfortunate and premature retirement from international hockey due to injury, we identified her as someone who can add to the focus and leadership to build a club that can compete for premierships well into the future."

Hockey Australia media release


---

Iran looks to translate indoor success to the outdoor game




There's been a lot of hockey development taking place in Iran and the hard work is beginning to bear fruit. While indoor hockey still attracts the greater number of participants and it is the sport in which Iran enjoys greatest international success, the outdoor game is also growing, with new clubs and leagues being formed across the country.

On the international stage, Iran has been enjoying great success. They finished a highly creditable fourth in the 2015 Men's Indoor Hockey World Cup, finally losing to indoor specialists Germany in the bronze medal match. That Iran, ranked seventh in the world in the indoor rankings, were up against a team that included Tobias Hauke, Oliver Korn and Moritz Fuerste – who have numerous Olympic and World Cup gold medals to their names – shows a remarkable level of self-belief, determination and talent.

Iran lost that match but over the course of the event, they beat Australia (Indoor World Ranking 11), Russia (IWR: 4) and Austria (IWR: 2) and drew with the Czech Republic (IWR: 6).

The national team also tasted success at the sixth Asian National Cup Championships, held in Kazakhstan, where they triumphed over the host nation in the indoor hockey final.

Domestically, there are strong women's and men's indoor leagues with 14 teams playing in the Women's Super League and 12 teams contesting the Men's Super League. The men's league is in its ninth year, while the women's league has been running for seven editions.

The outdoor game is also growing, with 12 adult men's teams taking part in the first Hockey Championships and 14 youth teams also contesting a first outdoor Junior Hockey Championship. In addition, a Boy's School's Cultural Athletic Festival took place earlier in the year and attracted 18 teams.

There are established outdoor hockey competitions, which are growing in both stature and quality. Both the men's Khalij Fars Cup and the women's Kosar Cup was contested by the top eight men's and women's teams in the country. These two events are in their 10th and eighth years respectively.

Iran's outdoor teams are already tasting success abroad. At a tournament in Croatia, the national team – which has a world ranking of 53 – recorded a first place finish while an Arak regional team came second at the 22nd International Cup in Moscow.

The growth in hockey, both indoor and outdoor, in Iran is underpinned by an investment into coaching and training. The Iranian Hockey Federation recently organised a Level Two International Coaching Course in the Mazandaran province and a specialist hockey centre will soon be opening in Kerman, the capital of the Kerman province. The outdoor game will get a further boost as an artificial turf is opening soon in Hamadan.

The indoor game has provided a foundation from which the outdoor game can grow. With investment into facilities and coaching and a dynamic national association pushing for progress, Iran is an emerging nation whose indoor success will soon translate to the outdoor game.

FIH site