All the news for Sunday 2 July 2017

Italy remain in race to World Cup: Netherlands and China to play for top spot: New Zealand suffer shootout heartache




The penultimate day of action at the FINTRO Hockey World League Semi-Final finished with high drama as New Zealand pushed Netherlands all the way but fell short in the penalty shootout. Earlier in the day, Italy upset the rankings by knocking Spain out of the 5th place play-off, while Australia turned on the style to beat Belgium. China sealed their place in the final just as they did in the 2015 edition.

Spain v Italy 1-1 (Italy win 4-3 penalty shoot-out)

A tense match between two attack-minded teams ended in joy for Italy and heart-break for Spain as the match went to shoot-out and goalkeeper Martina Chirica proved the hero as Italy earned a place in the all-important 5/6th place play-off on Sunday 2 July.

Despite less possession, fewer shots and a lot of pressure from a high-ranked team, Italy took the lead in the 32nd minute of the game and looked to be heading a step closer to World Cup qualification. However, Spain's inspirational captain Rocio Ybarra led her team to an equaliser with under two minutes left on the clock.

The goal sent the game to shoot-out, with Chirico stepping up to save two goals from four attempts.

Spain began this game the stronger and by half time had created several scoring opportunities, including three penalty corners. Martina Chirico was on top of her game in the Italian goal and made some great saves to keep her side very much in the game. As the half drew to a close, Spain continued to press, but they were faced by a solid Italian defence, who were able to deal with the Spanish passing game.

Adrian Lock, head coach to the 10th-ranked Spanish side, speaking at half-time, said his team needed to take their chances or they would be in danger of being hit on the break.

One such occasion occurred two minutes into the second half as Eugenia Bianchi intercepted a Spanish defensive pass on the edge of the Red Stick's circle. Her run at the defence was halted by Maria Ruiz in the Spanish goal and Agata Wybieralska's subsequent penalty corner shot was charged down and cleared.

This spurred Italy on to be more adventurous and a great run and shot by Dalila Mirabella saw Ruiz called into action again.

Minutes later Lock's words proved prophetic as a run by Marcela Casale split the Spanish defence and Elisabetta Pacella had an easy target to place the ball past Ruiz to put the team ranked 16th in the world into the lead.

Drama in the final 10 minutes saw Spain's Lola Riera hit the post and the follow-up shot by Beatriz Perez brilliantly saved by Chirico. But Italy's defence could not withstand the Spanish attack indefinitely and Ybarra was on hand to pop the ball past Chirico.

Lara Oviedo scored the pick of a flawless set of shoot-out goals for Italy to send the lower-ranked team into the 5/6th place match.

"When we conceded a goal with less than two minutes to go, we were very down," said Chrico. "But, we talked and said, we have worked so hard to get here we must now take this opportunity."

A disappointed Berta Bonastre said: "Italy scored but we created a lot of occasions to score and didn't do it but it is the game. Then I missed my shoot-out. Five players take the responsibility to take the shoot-out, but we win with the team and lose with the team."

Belgium v Australia 1-5

Australia hit the ground running as they took on the host nation Belgium in the second 5/6th place play-off. Although Belgium found their competitive edge in the second half, the damage had already been done and the Hockeyroos booked their place against Italy in Sunday's crucial match to secure a place at the 2018 Hockey World Cup.

Australia got off to the perfect start when Kathryn Slattery was on target in the fourth minute of the game. Her opportunistic goal was followed three minutes into the second quarter by a rocket of a penalty corner from Maddy Fitzpatrick.

After the earlier sparkling performances from Belgium, this was a very different encounter. The Hockeyroos were full of energy and attacking verve, while Belgium seemed to be fatigued and lacking their previous flair.

Australia took a 3-0 lead when Georgina Morgan stepped up and fired home a penalty corner after some great one-touch passing by her teammates.

The second half saw the Red Panthers coming back into the game, with Alix Gerniers performing her usual tricky stick work to turn the Australia defence inside out. The subsequent penalty corner was chased down and Australia set off on the counter. Elena Sotgui, who replaced Aisling D'Hooghe in the Belgium goal at half-time, was called upon to make a sharp save.

Australia added to their score when Madi Ratcliffe scored from open play after yet more sharp passing between the Hockeyroos midfield. Belgium came back with a rocket of their own when Louise Versavel fired home a penalty corner and this gave the Belgium team a real boost in confidence. Anouk Raes was unlucky not to score when she received the ball wide from a penalty corner and Jill Boon also gave a line of Belgium forwards a great chance to score as she passed directly across the face of Rachael Lynch's goal.

Jane Claxton and Emily Smith combined to score Australia's fifth goal. Claxton drew the defence, leaving Smith with just the goalkeeper to beat.

"We knew we hadn't performed against China," said Jane Claxton after the game. "This match we had to make sure we created chances and put them away."

And she added that Italy would be an unknown quantity and "quite unpredictable."

Korea v China 0-3

China's Zhang Xiaoxue celebrated receiving 100 caps on the day her team made their way into the final of the FINTRO Hockey World League Semi-Final after a demolition job on Asian rivals Korea. The teams ranked eighth (China) and ninth (Korea) in the world battled through some wet conditions to establish continental bragging rights as well as the opportunity to contest first place against the Netherlands.

Gu Bingfeng scored in the sixth minute of the game from a penalty corner to give China the lead in this all-Asia clash in the first semi-final match. That lead was extended in the 25th minute when Zhang Ying deflected the ball over the Korea 'keeper Jang Soo Ji.

A stroke in the 26th was proficiently put away by Liang Meiyu to leave the Korea team with a mountain to climb in the second half.

The second half saw a more attacking performance from Korea but China are renowned for their defence and today was no different. li Dongxiao marshalled her defence and and Korea attack was effectively smothered.

Speaking after the game, Zhang Xiaoxue said she was very proud to have received her 100 caps on the day China became the first team to make the finals of the FINTRO Hockey World League Semi-Final. She added that her team are "like a sleeping lion; we take a little time to get going and then we become dangerous."

Head coach Wang Yeng added that this was China's best performance at the event to date. "This match was very competitive, much more so than previous matches. I felt we were properly and fully prepared for this match in a way that we possibly haven't been before."

We will be providing full coverage of the event via www.fih.ch including reports, news stories, event imagery and much more. There will also be comprehensive coverage of the event via our social media channels, including Facebook, Instagram and Twitter using the #HWL2017 hashtag.

Results – Saturday 1 July 2017

(5-8): Spain v Belgium 1-1 (Italy 4-3 penalty shoot out)
(5-8): Belgium v Australia 1-5
(SF): Korea v China 0-3
(SF): New Zealand v Netherlands 1-1 (4-5)

Match schedule for Sunday 2 July (All times local – CET) 

(7-8): Spain v Belgium 11:15
(5-6): Italy v Australia 13:30
(3-4): Korea v New Zealand 15:45
(1-2): China v Netherlands 18:00

FIH site


---

Black Sticks to play for bronze in Brussels



Photo: Planet Hockey

The Vantage Black Sticks Women will play for the bronze medal after a scintillating 5-4 loss to the Netherlands in a sudden death shoot-out at the World League Semi Final in Brussels.

New Zealand went into fulltime locked up 1-1 with the world number one ranked Dutch following a field goal from Kirsten Pearce in the third quarter.

The Black Sticks looked to have snatched a famous victory with Samantha Charlton scoring what would have been the game winner on the final attempt of the first round of shoot-outs.

While the Kiwis celebrated, the Dutch called for a video referral which showed Charlton's shot crossed the line .2 of a second after the eight second clock expired and the call was reversed.

Both sides went shot for shot until the Netherlands managed to snatch the result and progress to the final where they will take on China.

The Vantage Black Sticks now face Korea in the bronze medal match at 1:45am on Monday morning (NZT), with live coverage on SKY Sport.

Defender Liz Thompson brought up her 150th international cap during the clash.

Head coach Mark Hager said while the final result was disappointing, it was pleasing to see his side push the best in the world to their limits.

"We were obviously looking for a win to go through to the final but we knew that was going to be very tough against the Netherlands, they're ranked number one for a reason," he said.

"It was disappointing to allow them to level it up with that penalty corner but I thought our defence was good throughout the game and both goalkeepers made some great saves.

"Our focus now is on preparing for Korea in our last game at the tournament and making sure we put our best performance out there to come home with the bronze medal."

The Dutch held greater possession and created more scoring opportunities in the first half but the Black Sticks' defence was strong, as it has been throughout the whole tournament.

New Zealand struck first in the 34th minute when Charlton put a precision ball into the circle which Pearce managed to deflect past the goalkeeper's feet.

Netherlands equalised midway through the fourth quarter from a penalty corner which Caia van Maasakker sent into the roof of the net.

Neither side could find a winning goal over the final 10 minutes, and Kiwi keeper Grace O'Hanlon made some outstanding saves in the dying minutes to take the game to a deciding shoot-out.

By making the top four at the World League Semi Final, the Black Sticks have qualified for the 2018 Hockey World Cup in London.

New Zealand also qualified for the FIH Women's World League Final in Auckland from 17-26 November, although they were already an automatic inclusion as the host nation.

The Netherlands, China and Korea will join New Zealand at the World League Final following results in Brussels, while the top four finishers at the World League Semi Final in Johannesburg will also book a spot.

VANTAGE BLACK STICKS 1: (Kirsten Pearce)
NETHERLANDS 1: (Caia van Maasakker)
Netherlands won shoot-out 5-4
Halftime: 0-0

Hockey New Zealand Media release


---

If only it had gone in 0.2 seconds earlier: Black Sticks lose heartbreaking semi against world's best team video



Black Stick Samantha Charlton had a goal disallowed during the shootout in their loss to the Netherlands win the World League semifinal. MARK KOLBE/ GETTY IMAGES

Women's Black Sticks lose in shootout at the World League semifinal against the Netherlands

The Black Sticks women will play for the bronze medal after a 5-4 loss to the Netherlands in a sudden death shootout at the World League semifinal in Brussels on Sunday morning (NZ Time).

New Zealand went into fulltime locked up 1-1 with the world No 1 Netherlands following a field goal from Kirsten Pearce in the third quarter.

The Black Sticks looked to have snatched a famous victory, with Samantha Charlton scoring what would have been the game winner on the final attempt of the first round of shootouts.

While the Kiwis celebrated, the Netherlands called for a video referral, which showed Charlton's shot crossed the line .2 of a second after the eight second clock expired and the call was reversed.

Both sides went shot for shot, until the Netherlands managed to snatch the result and progress to the final, where they will take on China.

The Black Sticks now face South Korea in the bronze medal match at 1.45am on Monday morning (NZT).

Defender Liz Thompson brought up her 150th international cap during the clash.

Head coach Mark Hager said while the final result was disappointing, it was pleasing to see his side push the best in the world to their limits.

"We were obviously looking for a win to go through to the final, but we knew that was going to be very tough against the Netherlands, they're ranked number one for a reason," he said.

"It was disappointing to allow them to level it up with that penalty corner, but I thought our defence was good throughout the game and both goalkeepers made some great saves.

"Our focus now is on preparing for Korea in our last game at the tournament and making sure we put our best performance out there to come home with the bronze medal."

The Netherlands held greater possession and created more scoring opportunities in the first half, but the Black Sticks' defence was strong, as it has been throughout the whole tournament.

New Zealand struck first in the 34th minute when Charlton put a precision ball into the circle which Pearce managed to deflect past the goalkeeper's feet.

The Netherlands equalised midway through the fourth quarter from a penalty corner which Caia van Maasakker sent into the roof of the net.

Neither side could find a winning goal over the final 10 minutes, and Kiwi keeper Grace O'Hanlon made some outstanding saves in the dying minutes to take the game to a deciding shoot-out.

By making the top four at the World League semifinal, the Black Sticks have qualified for the 2018 World Cup in London.

New Zealand also qualified for the women's World League final in Auckland in November, although they were already an automatic inclusion as the host nation.

The Netherlands, China and South Korea will join New Zealand at the World League final following results in Brussels, while the top four finishers at the World League semifinal in Johannesburg will also book a spot.

Black Sticks 1 (Kirsten Pearce) Netherlands 1 (Caia van Maasakker). HT: 0-all. Netherlands won shootout 5-4.

Stuff


---

Hockeyroos on form to defeat Belgium 5 - 1

Will play for 5th at World League Semi-Final

Holly MacNeil




The Hockeyroos played Belgium today in a fight to make the fifth v sixth play offs and retain a chance of qualifying for the 2018 World Cup at the World League Semi-Final in Brussels, Belgium. With goals galore, it was the Hockeyroos day as they defeated Belgium 5 – 1 with goals from Kathryn Slattery, Madi Fitzpatrick, Georgie Morgan, Jordyn Holzberger and Emily Smith.

The Hockeyroos were at it early when four minutes in Kathryn Slattery made a break from the pack to nail a field goal hard into the back of the net past goal keeper Aisling D'hooghe.

Only a minute later and the Hockeyroos had another chance with a penalty corner opportunity awarded. The Belgian defence were tight on this occasion, unwilling to concede another goal so early in play.

The second quarter began with Belgium fighting back, however just four minutes in the term Australia were awarded a penalty corner opportunity. Kathryn Slattery injected and the flick from Madi Fitzpatrick sailed high into goal giving the Hockeyroos a 2 – nil lead.

The Hockeyroos continued with their performance with another penalty corner awarded 24 minutes in. This time Kate Hanna injected, while Georgie Morgan took a cracker of a shot at goal giving Australia a 3 – nil lead over the home team.

Two minutes into the second half and Belgium were awarded their first chance at a penalty corner goal. Goalkeeper Rachael Lynch and the Australian defence weren't about to give up their 3 – nil lead, and Jane Claxton flew from goal to regain the ball for the Hockeyroos.

Jordyn Holzberger worked to get the ball back down in Australian territory before claiming a fourth goal for Australia with an assist from Madi Ratcliffe.

Belgium were given a second penalty corner chance 37 minutes into the game, and this time they nailed it. Louise Versavel clocking the ball so that it hit the back left of the net leaving the score AUS 4 – 1 BEL.

The Hockeyroos were on for their fifth goal of the game when Kathryn Slattery worked the ball down the pitch, passing to Emily Smith who was positioned directly in front of goal to tap the ball into goal over the Belgian keeper.

Belgium had a close chance at goal with less than two minutes in the game but the ball hit the post, and Australia won the match with a final score line of 5 – 1.

Hockeyroos head coach Paul Gaudoin said: "It was pleasing to win, we knew we had to win to still be in the hunt for World Cup qualification, so we were happy that we started well.  There was a good intensity about how we played and that translated onto the scoreboard which was great.

"We probably lost our way a little bit in the second half, but I think we did enough in the first half to ensure that we will play for the fifth place."

The Hockeyroos next play Italy in the classification games on Sunday, 2 July at 1.30pm local time.

Hockeyroos Match Schedule
Sunday, 2 July: AUS v ITA at 1.30pm local time / 7.30pm AWST / 9.30pm AET

HOCKEYROOS 5 (3)
Kathryn Slattery 4 (FG)
Madi Fitzpatrick 19 (PC)
Georgie Morgan 24 (PC)
Jordyn Holzberger 35 (FG)
Emily Smith 53 (FG)

BELGIUM 1 (0)
Louise Versavel 37 (PC) 

Hockeyroos team v Belgium
Athlete (Hometown, State)
Laura Barden (Kew, VIC) 36/5
Jane Claxton (Adelaide, SA) 126/11
Stephanie Kershaw (Townsville, QLD) 21/2
Rachael Lynch (Melbourne, VIC) 164/0
Karri McMahon (Berri, SA) 118/9
Georgina Morgan (Armidale, NSW) 65/15
Georgia Nanscawen (Melbourne, VIC) 204/37
Kathryn Slattery (South Stirling, WA) 76/28
Emily Smith (Crookwell, NSW) 178/68
Renee Taylor (Everton Park, QLD) 26/0
Georgia Wilson (Mahogany Creek, WA) 8/0

Used Substitutes
Jocelyn Bartram (Albury, NSW) 18/0
Jacqui Day (Mountain Creek, QLD) 15/0
Edwina Bone (Orange, NSW) *plays for ACT 142/3
Madison Fitzpatrick (Cabarita Beach, NSW) *plays for QLD 25/6
Kate Hanna (Constitution Hill, NSW) 24/1
Jordyn Holzberger (Ipswich, QLD) 53/6
Madeleine Ratcliffe (Warnambool, VIC) 18/3

Hockey Australia media release


---

Giving PAHF umpiring a global dimension

Sarah Juggin



Maggie Giddens & Amy Baxter (USA)   

Amy Baxter and Maggie Giddens have taken a similar trajectory on their route to the top tier of international hockey umpiring, albeit Amy arrived at the pinnacle a shade earlier. Now, their positions as senior international umpires, makes them a valuable asset to the PAHF ambitions to raise the standard of the game across the continent.

Both began their hockey careers as players and coaches before discovering a talent and an enthusiasm for umpiring. To talk to the two women about their hopes, dreams, ambitions and achievements as umpires is to unearth two people who are as passionate about the sport as any player or coach. When Amy talks about the Great Britain match she umpired at the London 2012 Olympics, she says she can remember the moment she stepped on the pitch as if it was yesterday and it still gives her goosebumps. When Maggie recalls a match that she umpired early in her career between Australia and New Zealand, the tears that line her eyes as she talks are a clue to the immense pride she feels every time she delivers a great umpiring performance.

"I coached for three years, ' says Amy, as she explains how she found her way into umpiring. "And then I needed a break so I took a year off. But I missed hockey and wanted to stay involved. So I went to a summer umpiring clinic and I loved it. I started umpiring at middle and high school level and I cycled, walked or took the bus to the game, I would go and umpire anywhere I could get to. I was a teacher at the time, so I would go and do night games in local schools. I did two years of that and then I got into college umpiring."

Amy started her umpiring career in 2001 when, at the age of 31, she says she was relatively late onto the scene – most international umpires start umpiring top level matches in their 20s. Which explains why she threw herself so fully into pursuing her dream of reaching the pinnacle. It was a rapid rise for the umpire from Boston. "It was a little bit of luck," she says. "There were some shortages in the high school and college circuit, so they needed new umpires but I think they saw a little bit of talent too. Then, it was 'boom' right off."

Two years in as a whistle blower, Amy attended an indoor umpiring clinic. Her ability to read the game and manage the players was spotted by retired umpire, Steve Simpson, and he challenged her to reach the next level. Four years later and she had moved up into international umpiring; her first posting was a four-nations tournament in Chile between Argentina, USA, Chile and Germany.

"I was a hot mess!" says Amy laughing at the memory. "I fell over, I ran into the flags, but it was such a great experience. Then three months later I was umpiring at the Pan-Am Games. From there I went to every event the USA team went to."

To facilitate her burgeoning umpiring career, Amy had to make some tough choices. An international umpire can be away from home for many weeks of the year and, although her employers were supportive, there came a point where Amy conceded the only fair thing was to quit her job as a teacher. A conversation with her husband persuaded her that she should pursue her dreams of umpiring an Olympic Games and so Amy became first and foremost an international umpire.

"I was significantly older than many other umpires so I knew I had a limited span of time. I just went to every event I was invited to. The London Olympics was three years away so this was a chance I had to take."

A further eight  years on and Amy has two Olympic Games and two World Cups under her belt, proving the wisdom of her choice.

For Maggie, the progress was equally swift. In 2006 she was coaching at a tournament at the University of Michigan and there was an umpire shortage. She stepped into the breach and was soon umpiring schools and colleges. She was mentored by Gus Soteriades and her talent was soon being recognised and rewarded. Just a year after starting out, Maggie was on her way to the Netherlands to umpire her first international and two years later, at the South American Championships in Rio de Janeiro, she earned her international badge from the International Hockey Federation (FIH).

"I have been to 15 or 16 countries since then," says Maggie, who is a fitness consultant in New York. "It has been a whirlwind but I have loved every minute of it."

The Brooklyn-based umpire laughs as she says that people often ask her if she is aiming to become a coach, but there is also a lingering  annoyance that, for some people, umpiring is s second-rate career in the sport. "No," she says, "I'm 100 per cent an umpire. I used to coach and, I'm being straight up here, I didn't like it.

"What I love about umpiring is not having an emotional attachment to the team but just enjoying the game, that is what I really love. And playing my part in making a game flow well. You know the way you hold the advantage and the player scores and then you and the player get eye contact – that is the sort of moment that gives me the shivers, it is such a great moment in a match. Those are the moments I umpire for. Our job as umpires is not just about making calls, it is about understanding the game and making a good game great."

Both umpires are also committed to raising the standard of umpiring, and hockey levels generally, in both the USA and the wider PAHF region. Neither umpire has an official role in training up and coming umpires but, like Steve Simpson and Gus Soteriades before them, they are always on the look out for new umpiring talent and happily share their knowledge with local and regional umpires.

Amy is a member of the local umpiring association in New England and she passes on information she has gleaned from her FIH experience but, as she says, at the top level, things are changing constantly and it is impossible to pass everything on at once. "It is a bit-by-bit process, the game can be a little overwhelming so I just share small snippets at a time."

For the forthcoming Pan Am Cup, Maggie will be taking a leading role as one of a strong team of senior umpires. Her recent experiences in umpiring Hockey World League Round One and Two events in Mexico and Uruguay have whet her appetite to do more and more PAHF events. "Being able to give back to your sport is a pretty special thing," she says. "I always try to lead by example. I try to show younger umpires what the standard is and help them achieve that. I was in Salamanca, Mexico for HWL Round One, and I have done a couple of Round Two events. I am currently doing a Semi-Final so I am getting the full range and that is giving me a unique oversight.

"I truly believe that no matter what level it is, the players deserve the same high standard of umpiring. I am so looking forward to my first Pan Am Cup in August. I am excited, especially after this tournament [HWL Semi-Final in Brussels, Belgium].

Both Amy and Maggie share the same belief that hockey in the lower-ranked PAHF nations can only improve with more international experience. Amy equates it to her own experiences as an umpire. "You need the challenge of getting outside your comfort zone. For me, domestic hockey, which is growing exponentially by the way in the US, can only push you so far. Performing on a wider stage is the way to improve."

Maggie agrees: "The only way for PAHF standards to grow and change is for teams and umpires to get out of the immediate region. One of the most fun tournaments recently was the HWL Round Two in Uruguay, where you had Azerbaijan and France playing. The PAHF teams never play those teams normally so it was a change in style and it pushed the players out of their comfort zone."

The advent of the Hockey Pro League in 2019 is something that both umpires are watching with interest. Amy voices some concern over where the event might leave the development of some of the lower-ranked teams. "I have loved the Hockey World League because it has allowed the lower ranked teams to get out there. That would never have happened before. I am interested to see how things pan out in the future. How is hockey going to be different in the Pro League and how will it impact these smaller teams. I know there are a lot of developments happening and I really hope those developments will allow the lower-ranked nations to continue to progress."

There is an immense respect between the two umpires. Amy is visibly touched when Maggie says with her usual straight-forward honesty: "I will throw it in there, I followed Amy's umpiring from a very early moment. In 2009, when the Junior World Cup was in Boston, I was umpire Liaison and Amy had an amazing tournament. I learnt a lot from watching her, I would go as far as to say I was 'idolising' her.

"It's her energy on the pitch: we are similar in stature but her presence is such that she appears taller than she is. I remember early on that Amy taught me to get into the circle and 'touch the goalpost'. She encouraged me to be brave and get into the hub of the action."

As the interview drew to a close I asked Amy about her, now legendary, 'self-talk'. The umpire has the grace to blush: "One of my things was 'self-talk' which was okay until they started putting microphones on us. I was at the World Cup in Rosario in 2010 and there was a microphone lying on the side of the pitch. I was running backwards and I tripped over it and I fell on my pants. I let go a few choice words and of course it was live streamed. Now, I have taught myself to hum!"

The pool match between Australia and Belgium at the Hockey World League Semi-Finals in Brussels, Belgium, was the first time two USA umpires had been in charge of a top tier event together. With Irene Presenqui as the reserve umpire, it was a unique PAHF moment.

Pan American Hockey Federation media release


---

National hockey teams playing on SA turf

JOBURG – For South Africa, hosting the World Hockey League semi-final is more than just an honour, it is important for the future of the sport.



The SA hockey men's and women's teams both won at the Greenfields African Hockey Championship in November 2015, but failed to qualify for the Rio 2016 Olympics. Photo: File/Ashtyn Mackenzie

South African hockey is about to receive much anticipated international exposure.

The University of the Witwatersrand (Wits) has been selected as one of the semi-final sites for the upcoming 2017 Hockey World League (WHL).

Twenty teams from across the world will be taking part in the Hockey World Cup qualifiers. The matches take place from 8 to 23 July at the Wits Hockey AstroTurf at the Wits Parktown Education Campus.

"We are delighted to contribute to the beautiful game of hockey and that our facilities are able to attract international events to South Africa," Adrian Carter, head of Wits Sports said.

Being the host nation is more than just an honour, it is an important event for the future of South African hockey," he added. National coaches Sheldon Rostron (women) and Fabian Gregory (men) both acknowledged the importance of the upcoming matches. The SA teams hope to gain world ranking points lost after missing the 2016 Rio Olympics.



The SA hockey men's and women's teams celebrate winning the Greenfields African Hockey Championship in November 2015, but failed to qualify for the Rio 2016 Olympics. Photo: File/Ashtyn Mackenzie

For the WHL semi-final, South Africa's women's team is in Pool B with Argentina, USA, India and Chile. The men are also in Pool B and will be going up against Germany, Belgium, Ireland and Egypt. The SA teams will have to finish in the top four of the competition to qualify for the 2018 Hockey World Cup.

The SA women's first match will be against India, a team ranked 12th on the International Hockey Federation Hero World Ranking, just one ranking above our women. The SA men (15th) will be taking on Ireland, ranked 9th.

Tickets for the event are available on hockeyworldleague.nutickets.co.za

South African women's WHL team:

• Sheldon Rostron (coach)
• Stephanie Baxter
• Quanita Bobbs
• Kara Botes
• Bernadette Coston
• Sulette Damons
• Illse Davids
• Lisa Deetlefs
• Lilian du Plessis
• Celia Evans
• Tarryn Glasby
• Shelley Jones
• Nicole La Fleur
• Candice Manuel
• Jade Mayne
• Phumelela Mbande
• Jessica o'Connor
• Nicolene Terblanche (captain)
• Nicole Walraven

South African men's WHL team:

• Fabian Gregory (coach)
• Rassie Pieterse
• Gowan Jones
• Jethro Eustice
• Austin Smith
• Rhett Halkett
• Daniel Bell
• Matt Guise-Brown
• Jonty Robinson
• Daniel Sibbald
• Reza Rosenburg
• Ryan Julius
• Tim Drummond (captain)
• Owen Mvimbi
• Julian Hykes
• Nqobile Ntuli
• Ignatius Malgraff
• Dayaan Cassiem
• Tevin Kok

Northcliff and Melville Times


---

Scotland U21 men are clinical to beat Ireland in Belfast



James Nairn. (Photo: Duncan Gray)

Scotland U21 Men won their first match of a two-game test series against Ireland U21 men 3-2 in Belfast. The players fought hard and although it wasn't the prettiest win, it's a positive result as the squad prepares for U21 EuroHockey Championship II in St Petersburg.

Scotland went 1-0 up in the second quarter through a Rob Harwood goal. Murray Collins sent a crash ball into the Ireland D and Harwood won a 50/50 with the defender to put the ball into the net to give his side the lead.

After half time Ireland came out flying and piled pressure onto the Scots. Scotland battled to compete but struggled to keep hold of the ball. The Irish were awarded two penalty corners and took advantage of both of them to take a 2-1 lead.

Into the final quarter and Scotland took the game by the scruff of the neck and equalised through James Nairn. The goal came from a swift attack down the left, which led to a good run across the baseline and a cutback for Nairn to finish and level the scores.

Two minutes later and Scotland took the lead for the second time in the match. From a penalty corner routine Aidan McQuade flicked towards goal and brought out an excellent save from Ireland's goalkeeper. Hamish Imrie was on hand to tap the ball home and give Scotland a 3-2 lead with seven minutes remaining. The Scots were able to see the game out and claim a great win away from home with the European Championships in St Petersburg on the horizon.

Graham Moodie said, "It wasn't a perfect performance, there were lots of mistakes as it was the first time the team had played a proper match, but overall it was a pleasing performance to come away with a win against a good Ireland side. It's a good start.

"There were some really good performances throughout the team – Douglas Gourlay made some good saves, Murray Collins played well at the back was a really good calming influence on the team, and we took our chances well in front of goal. There's lots of positives and we'll be looking to improve in the game tomorrow."

Scottish Hockey Union media release


---

Scotland U21 Women fall short in final test match against England



Lorna Cruickshank Scotland U21 women

Scotland U21 Women finished their week of hockey against a strong England side in Lilleshall with a 4-2 defeat, but a defeat that showed the strength and determination of the team even in tough conditions.

Building on the game from the previous day the young Scottish side worked hard from the first whistle, hassling the ball carriers and setting up their zone early, preventing many English attacks.

Scotland got off to a great start and took the lead midway through the first quarter. The finish came via an expert penalty corner drag-flick by Emily Dark, which gave the Scots a 1-0 lead.

England battled back and equalised late in the first quarter with an open play goal, despite some valiant goalkeeping by Megan Inch. Inch saved the initial shot, as well as the resulting rebound. Regardless of the brave attempt she was helpless to stop the finish from the second rebound and England levelled the game.

The second quarter began at the same high tempo as the previous encounters; the Scots defended well and denied England opportunities but in attack were a little less composed and gave the ball away on the final, and most important, pass.

After this England began to dominate possession and when Scotland gave away a soft penalty corner, England capitalised scoring with a well-executed deflection option to go into the break with a 2-1 lead.

The Scots came out from the half time team talk with the intention to invite England to try to create play from the back; the Scottish forwards sat off slightly and allowed the English defence to play the ball around the back.

The hard work of the Scottish forwards paid off as England turned the ball over several times but Scotland couldn't capitalise.

Then England scored a third goal from a penalty corner. It was a cruel blow at an important stage of the match, giving England a healthy lead.

Despite the score line Scotland kept pushing onwards. England struggled to create chances from open play with Scottish defenders intercepting long balls and stealing the ball from English forwards.

The great effort was not enough to stop England scoring their fourth goal from yet another short corner with eight minutes remaining.

Scotland would not go without a fight and some fantastic play down the right from Chloe Hardie, Lorna Cruickshank and Ellie Hutcheson resulted in winning a short corner. Emily Dark was on hand once more to score from a drag flick to make it 4-2.

Having only come in as a last minute replacement the night before the Scotland squad travelled to England, Emily Dark became Scotland's top scorer with three goals over the three game series.

Scottish Hockey Union media release


---

Kenya Police edge Butali Sugar Warriors to go 8 points clear

By BRIAN YONGA



Chase Sailors' George Mutira (left) vies for the ball with Billy Mollah of Butali Sugar Warriors during their Kenya Hockey Union Premier League match at City Park Stadium on June 28, 2017. PHOTO | MARTIN MUKANGU |  NATION MEDIA GROUP

The pitch may have been artificial but there was nothing plastic about the league leaders' performance.

Kenya Police opened an eight point lead at the top of the Kenya Hockey Union men's Premier League after a 2-1 win over bitter rivals Butali Sugar Warriors in a closely contested match at City Park Stadium on Saturday.

Goals from talismanic striker Moses Cheplaiti and Samuel Wokila fired Police to a 2-0 lead after 13 minutes before Butali pulled one back through Emmanuel Simiyu in the 22nd minute.

Resolute Police defending coupled with a show of real character by the law enforcers ensured Butali did not find a way back into the match.

The win saw Police move to 37 points, eight ahead of Butali. It was also Butali's first loss of the season.

Daily Nation


---

Kipkorir, Kiplimo fire USIU past KCA at City Park

By BRIAN YONGA



Andrew Memo (left) of USIU-A vies for the ball with Titus Kimutai of Kenya Police during their Kenya Hockey Union Premier League at City Park Stadium on June 28, 2017. PHOTO | MARTIN MUKANGU |  NATION MEDIA GROUP

United States International University of Africa (USIU-A) on Saturday secured a 2-0 win over Kenya College of Accountancy of University (KCA-U) in a Kenya Hockey Union men's Premier League match at the City Park Stadium, Nairobi.

Goals from Brian Kipkorir and Brian Kiplimo gave the students the three points, moving them to seventh on the standings.

USIU coach Tom Olal was a relieved a man after the victory having seen his side gone four matches without a win.

"We have been on a bad run over the past weeks and the win couldn't come at a better time. We were dominant and fully deserved the three points for our performance," Olal told Sunday Nation Sport.

USIU were off to a good start and went ahead after only five minutes as a sweeping move caught the KCAU defence flat-flooted and Kipkorir had the simplest of tasks as he slotted the ball past the keeper.

JKUAT FLOOR WAZALENDO

Jomo Kenyatta University of Agriculture and Technology (JKUAT) beat Wazalendo Youth 2-1 in the men's National League match at the same venue.

A brace from Elijah Magiya fired the students to the three points with Joseph Kasua pulling one back for Wazalendo but they were unable to score another to rescue the match.

JKUAT coach Sammy Oungo was pleased with the result despite his charges been put under pressure late on.

"We had a good start scoring early goals but we almost ruined it by conceding. We have got to bury the chances we get to avoid such situations," Oungo said.

Daily Nation


---

USIU-A emerge top in battle of students

By Elizabeth Mburugu

United States International University of Africa (USIU-A) beat Kenya College of Accountancy University (KCAU) 2-0 in a Kenya Hockey Union men's Premier League match yesterday at City Park Stadium.

Brian Kiprorir and Brian Kiplimo scored for USIU-A in the first and second quarter registering their fourth victory of the season.

KCAU who have been struggling with form this season on the other hand were subjected to their sixth loss dimming their hopes of moving away from the relegation zone.

They are currently one place above relegation and are likely to remain there as the first leg nears it's end.

USIU-A coach Tom Olal said yesterday's win was crucial. "We have few matches remaining and the win was very important because we want to end the first round in a position where we can fight to improve.

"We played well today and we intend to fight on in our remaining matches," he said.

In the men's National League, Jomo Kenyatta University of Agriculture and Technology (JKUAT) beat Wazalendo Youth 2-1 to register their third victory of the season.

Two goals in the first quarter made the difference for the students as Wazalendo Juniors tried to bounce back in vain.

Captain Mark Maina led from the front giving JKUAT the lead in the 12th minute before Elijah Magiya got the second.

The Standard Online


---

Ventures win 2017 Valerie Daveta hockey title

Pravin Narain



The Ventures team who took out the womens title at the Valerie Daveta Hockey tournament in Suva yesterday. Picture: JOVESA NAISUA

VENTURES won the 2017 Valerie Daveta tournament beating Marist White 3-0 in the final at the National Hockey Centre in Suva yesterday.

Coach Hector Smith said he was pleased with the performance of the team.

"We trained hard for the tournament and we had a number of national reps in the team," he said.

"The players had been together for a long time and I think that is the reason why we were able to win today (yesterday)

"The highlight is also that hockey in Lautoka is being revived and they have eight teams there so they have equal teams as Suva. The future of hockey looks good."

In the women's competition, Ventures defeated Marist 2-1 on penalty shootout.

"We have got four new players in the team and we are getting ready for the series against Country Hockey Australia and New Zealand Presidents," he said.

"We hope the clubs will step up their training individually and prepare for the competition in December."

Results:

Marist White 0-1 Ventures (M), Ventures 3-5 Marist (W), Ventures 3-0 Stingers (M), Marist 5-0 Western Combine (W), Marist White 4-1 Sugarsticks (M), Ventures 6-0 Stingers (M), Ventures 6-0 Stingers (M), Ventures 3-0 Marist (W), Marist White 5-0 Marist Blue (M), Ventures 4-1 Sugarsticks (M), Ventures 9-0 Western Combine (W), Stingers 3-0 Marist Blue (M), Marist White 1-2 Ventures (M), Marist 13-0 Western Combined (W), Stingers 6-2 Sugarsticks (M), Ventures 5-0 Western Combined (W), Marist Blue 0-3 (M)

Semi-final playoff

Stingers 0-5 Marist White (M), Marist Blue 0-3 Sugarsticks (M), Marist 1-2 Ventures (W), Ventures 3-0 Marist White (M)

The Fiji Times


---

Yogita's appointment as coach of junior hockey team hailed

Anil Datt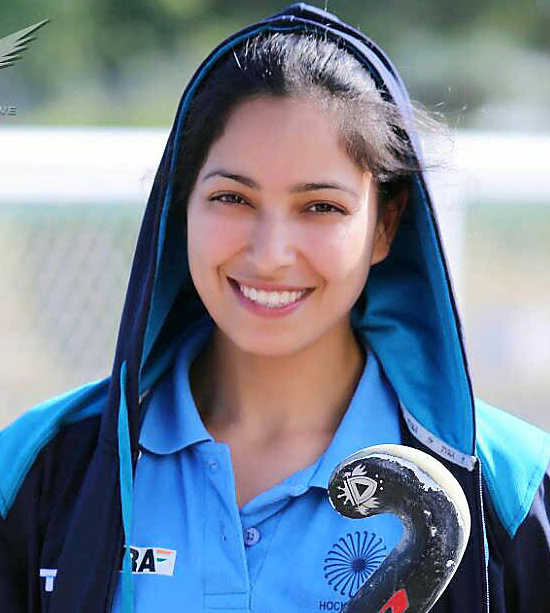 Yogita Bali

Ludhiana: The appointment of Yogita Bali, goalkeeper of the Indian women's hockey team, as the goalkeeping coach of the junior team of the country has been hailed by sportspersons.

A member of the organising committee of the Jarkhar Hockey Academy, Yogita, along with former Olympian Baljit Singh Saini has started imparting coaching to hockey probables who are attending the camp at Bengaluru for the preparation of the Junior World Cup and other international tournaments.

She has been sharing her experiences with the campers and updating them with the latest technical developments in the field of hockey. Yogita told The Tribune that her experience of playing more than one hundred international matches would come in handy during her stint as the coach.

Yogita was a member of the Indian squad that won bronze medal in the Asian Champions Trophy in 2009. She has also played in the Asian Games, Champion Challenge Cup (thrice), Asian Champions Trophy (twice) and World Hockey League Tournaments.

Yogita, currently employed with the Rail Coach Factory, Kapurthala, said she would continue playing the game.

"There is no dearth of talented women players in the country, especially Punjab, and in the near future, girls from the state will dominate the scene and represent the national team. Hockey league for women on the pattern of the Hockey India League (men) will help a lot to improve the standard of game," she opined.

Pargat Singh, hockey Olympian and MLA from Jalandhar Cantonment, Jagroop Singh Jarkhar, Director of the Jarkhar Academy, and Iqbal Singh Sandhu, General Secretary of Surjit Hockey Society congratulated Yogita Bali.

The Tribune