All the  news for Wednesday 1 March 2017

Youngster out to make his mark in Dhaka tournament

by Aftar Singh




KUALA LUMPUR: Young forward Nik Muhd Aiman Nik Rozemi (pic) has played twice for the national senior hockey team – but failed to set the stage alight.

So, he's hoping to be third time lucky when he features in the World League Round Two, which will be held in Dhaka from Saturday.

Nik Muhd Aiman fired blanks in seven matches when he made his national senior team debut in the Sultan Azlan Shah Cup in Ipoh last April. In his next senior outing, he could only score one goal in six matches in the Asian Champions Trophy in Kuantan last October.

"I was surprised to be named for the Dhaka tournament. I believe I've been picked to replace Muhd Firhan Ashaari, who is getting married on March 9," said Nik Muhd Aiman, who also scored one goal in five matches in the Junior World Cup in New Delhi last December.

"I've been given another chance to prove myself ... I won't let the team down this time. Dhaka will be the best place for me to score goals as the teams are not that strong."

The other forwards in the team are Faizal Saari, Tengku Ahmad Tajuddin Tengku Abdul Jalil, Muhd Rashid Baharom and Muhd Shahril Saabah.

Eight teams will feature in the tournament and world No. 13 Malaysia are the highest-ranked team.

China are the second highest ranked at No. 18, followed by Egypt (No. 20), Oman (No. 31), Bangladesh (No. 32), Ghana (No. 38), Sri Lanka (No. 41) and Fiji (No. 44)

Malaysia will open their Group A campaign against hosts Bangladesh on Saturday before meeting Oman on Sunday and Fiji on March 7.

The quarter-finals will be on March 9, the semi-finals on March 11 and the final on March 12.

The Star of Malaysia


---

New faces get their opportunity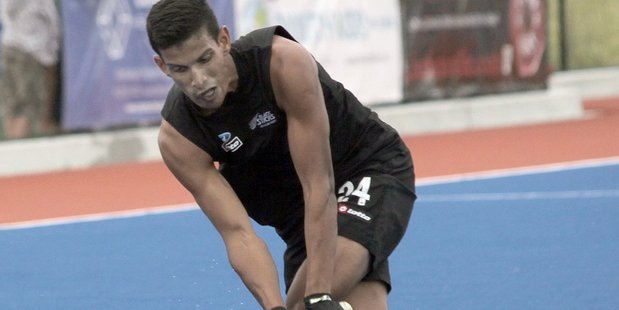 Defender/Midfielder Arun Panchia. Photo / Andrew Warner

It's a fluid time for the New Zealand men's hockey team.

With a raft of experienced players involved in European club hockey, and three others unavailable through injury, including national skipper Simon Child, four new caps are in the New Zealand men's hockey team to face Pakistan in a three-test series next month.

Canterbury striker Cam Hayde, Southern's Nick Elder, Midlands striker Jonty Keaney and Central attacker Mac Wilcox will get their first opportunity in the series which includes three tests in Wellington on March 17, 18 and 20, and two in Clareville, Wairarapa on March 22 and 23. The series is the Black Sticks' first this year, and the first on new national coach Darren Smith's watch.

"This is a very exciting side including some great young talent,," former international Smith said.

Balancing out the young talent is an experienced core led by defender/midfielder Arun Panchia (205 tests), defender Nick Haig (200) and hometown striker Stephen Jenness (173).

New Zealand are ranked No 8 in the world, while Pakistan, once among the powers of world hockey, are at No 14.

"Pakistan will be a quick and aggressive attacking team so we will need to be on our game and we're looking forward to the challenge," Smith added.

New Zealand squad: Cory Bennett, James Coughlan, Richard Joyce (North Harbour), Kin Kingstone, Arun Panchia, Devon Manchester (Auckland), David Brydon, George Enersen, Nick Haig, Cam Hayde, Sam Lane, Dominic Newman (Canterbury), Rob Creffier, Mac Wilcox (Central), Nick Elder, Nick Ross (Southern), Alex Shaw, Harry Miskimmin, Stephen Jenness (Capital), Jonty Keaney, Leo Mitai-Wells (Midlands).

The New Zealand Herald


---

Real estate agent Cam Hayde wants to make strong pitch for Black Sticks

BRENDON EGAN



Cam Hayde on the attack for Canterbury during the national hockey league. John Kirk-Anderson

Canterbury striker Cam Hayde will carry on a proud family tradition should he debut for the Black Sticks later this month.

The 25-year-old was one of four uncapped players in new coach Darren Smith's first squad to face Pakistan in a five-match series in Wellington and Wairarapa over March 17-23.

Hayde would become the third member of his family to represent New Zealand at hockey, joining grandfather, Tony, who competed at the 1960 Rome Olympics, and his younger brother, Norman, who also wore the black shirt.



Striker Cam Hayde is poised to make his Black Sticks' debut against Pakistan this month. Photosport

"It's pretty special to get named and carry on grandad's trait," Hayde said.

"It didn't really kick in too much when it got named on [Monday]. It's kicking in a bit when people start sending you messages. It will be pretty cool to be able to stand there and sing the anthem."

Hayde comes from a hockey-mad family. He is the middle of Canterbury's three Hayde brothers, with siblings Mitchell and Willie all having represented the province at national league level.

Father, Glenn, was an important member of the dominant Harewood team in the Canterbury club competition during the 1980s.

In 2013, the Hayde brothers took the turf at the same time, eclipsing the achievement of the Maisters, Barry, Selwyn and Chris, who played a staggering 110 games together for Canterbury.

Mitchell and Willie will be at Wellington's National Hockey Stadium to see Cam hopefully gain his first cap against World No 14 Pakistan.

"They were pretty chuffed. They've all booked their flights, so they're going to come along to watch the debut."

Auckland-based Hayde, who works a real estate agent for Bayleys, was quietly confident about cracking the New Zealand squad for the first time having been named in the Black Sticks' 2017 development squad.

With several members of the Black Sticks' national squad playing overseas, he thought there may have been an opening as Smith looks to create depth and inject fresh talent in the new Olympic cycle.

He is one of six Canterbury players, including goalkeeper George Enersen, David Brydon, Sam Lane, Dominic Newman and veteran Nick Haig - the region's strongest representation since the 1980s.

"I was always hopeful. I'd done the numbers. I was really keen to get an opportunity.

"I've been playing since I was three years old. When you get named in something like that it's the pinnacle for New Zealand."

Hayde debuted for Canterbury as a 17-year-old at Christchurch Boys' High.

He has played more than 50 matches for the red and blacks, mixed between a three year stint with Midlands, while studying commerce at the University of Waikato between 2010-12.

Over the past few years, he has focused heavily on his conditioning to meet the strict standards the Black Sticks expect from their players.

Making the final with a successful Canterbury side in last year's NHL didn't hurt his selection prospects either.

"Probably the biggest thing for me has always been my fitness. The hardest thing is always trying to balance your work life and playing."

Hayde was determined to make the most of his international chance and push his selection case for the Sultan Azlan Shah Cup in Malaysia in April.

New Zealand's major tournament this year is the World League semi-finals in Johannesburg, South Africa, in July.

Stuff


---

Polo and Egara inseparable in Spanish league




There was nothing to separate the top two in the Spanish Honor Division as top two Real Club de Polo and Club Egara shared a 0-0 at Pla del Bon Aire last weekend.

The results means Polo stay five points clear at the top of the table after 11 rounds of matches. Atletic Terrassa, however, could not take advantage and close the gap on the sides ahead of them as they fell 3-2 to Club de Campo.

The league's top scorer Leandro Tolini and Maxime Tanguy made it 2-0 for the Madrid side before Pol Parrilla got Atleti back into the game. Roc Oliva drew a number of good saves from Borja Zumalacárregui, too, before Tanguy got the third goal for Campo. Marc Salles got another back with three minutes left but Campo held on for the points.

That result moves them into a share of fourth place with FC Junior who continued their impressive season with a 3-2 win over SPV Complutense. The top five are all well clear of the bottom five with nine points separating the two halves of the table.

Next week, leaders Polo travel to bottom side UD Taburiente while Egara are on the road to RS Tenis.

Euro Hockey League media release


---

'Indian youngsters have potential, give them time'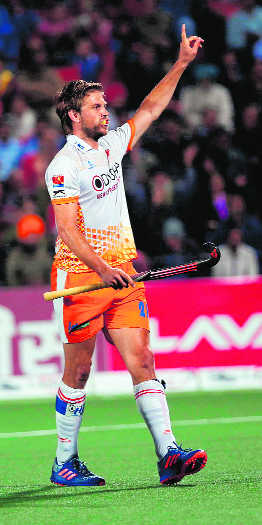 Moritz Fuerste

Chandigarh: Former Germany captain Moritz Fuerste added another title to his long list of triumphs in his highly successful career. The 32-year-old, a two-time Olympics champion and World Cup winner, played a crucial role in Kalinga Lancers lifting the Hockey India League (HIL) trophy for the first time. The Kalinga captain, who had won the HIL title in the first edition with Ranchi Rhinos, ended up being the top-scorer.

Known for speaking his mind, the German was at his candid best at the post-tournament press conference. He showed his displeasure about the level of pressure being put on the young Indian players, talked about how he was a player first and a mentor later, and how he was enjoying his family life after retiring from international hockey.

Excerpts:

On Indian players
I said it five years ago in my first season in India… The point is, you guys (media), as well as the whole country basically… there is one thing that I don't really like is putting too much pressure on the Indian players, especially the young players.

When someone plays good hockey like Dipsan Tirkey is playing or like Harmanpreet (Singh) is playing or like Mandeep Singh was playing five years ago when he was the top goal-scorer (playing for Ranchi Rhinos), everyday he gets questioned; when he has a bad game, it's like 'what do you think about it, he had a bad game'. So what? We, international players, play hockey for 12 years... you think more than 50 percent of my games were good games? Definitely not. It's very difficult to play consistent hockey when you are 17 or 21 years old.

And something I dislike is that, it feels like, the Indian media, but also everyone around, are not giving these young players enough time to progress. Show me an international player of the age of Dipsan who is playing at the top level in the world. There is none.

You need time, and then once they progress and they come to their mid-20s, they can… I see a lot of players in the league who can become top international players in five years. But they need the time.

And it's not only about titles you know. It's great that they (India) won the Junior World Cup, but give them time. It doesn't necessary make them world champions in senior hockey in a couple of years in India (2018 World Cup). And even if they don't finish in the top five, they need the time; they will be there, they are progressing, India is progressing, India will be in the top three in the next 10 years, I can promise you.

On being a "mentor"
I am not 50 (when repeatedly reminded about how he played with and mentored young players in Ranchi Rhinos and Kalinga Lancers). Honestly, when I look at the schedule, what we did last month, I am still a player. I still have to focus on my game.

So you are mistaken if you think that I went out everyday to talk to the players and be like a mentor for them. That's what Mark (Hager, coach of Kalinga) was doing. Obviously, when I am on the pitch, I am trying to lead the team, I am trying to talk to players, I am trying to make them better.

But it's not like I am walking around the hotel everyday talking to the players, trying to tell them what to do. That's not the case. I am one part of the team; I had good games this season, I had really bad ones. We still have to stick together as a team.

On international comeback
You know you have got to talk to the coach (when asked if his recent performance will inspire a return to the national side). Maybe he likes older players now. I am going to call him...

You never know. I am 32 years old, I have two daughters, another daughter is on the way. I want to spend time with the family. I am just enjoying this year; when 2018 (World Cup year) approaches, we will think about it.

The more questions you are asking me (about coming out of retirement), the more I am considering it. Keep going. I appreciate it… But, please give me that one year to spend time with my family after spending 12 years (playing for Germany).

The Tribune


---

New Chief Coach for Women's national team

s2h team



Dutchman Sjoerd Marijne chief coach Indian Women's national team

New Delhi: Former Dutch Women's national coach Sjoerd Marijne has been appointed as the Chief Coach for Indian Women's Hockey Teams for the next four years. Marijne will be working with fellow Dutchman Eric Wonink, who will take charge as the Analytical Coach. The duo will oversee the Indian Senior Women's Team's programmes for this new Olympic cycle and have joined the national camp that is underway at the Sports Authority of India campus, Bhopal.

Sjoerd, who has played for The Netherlands, led the Dutch Under-21 Women's side to a World Cup title as well as the Dutch Senior Women's side to a Gold at the Hockey World League Semi Finals in 2015. Between 2011-2014, Sjoerd was the national Head Coach for The Netherlands Under-21 Men apart from a short stint with Liaoning Men China, before taking on the new assignment here in India.

Wonink, meanwhile, has worked as a Trainer at the Talentcentre for Hockey Topsport Brabant RTC Den Bosch. The Talentcentre is founded to help players make it to the Olympics in 2024. In his stint with HC Den Bosch, as Assistant Trainer/Coach 1st ladies team between 2012-2014, the team finished second twice in the European Championship.

Stick2Hockey.com


---

Sjoerd Marijne appointed Indian women hockey team's chief coach

Dhananjay Roy

MUMBAI: Former Dutch women's national coach Sjoerd Marijne has been appointed the chief coach of the Indian women's hockey team for the next four years. Marijne will be working with fellow Dutchman Eric Wonink, who will take charge as the analytical coach with the senior women's team.

The coaching duo will oversee the Indian senior women's team's programmes for this new Olympic cycle and have joined the national camp that is underway at the Sports Authority of India campus, Bhopal.

Sjoerd, who has played for The Netherlands, led the Dutch U-21 women's side to a World Cup title as well as the Dutch senior women's side to a gold at the Hockey World League semifinals in 2015.

Between 2011-2014, Sjoerd was the national head coach of The Netherlands under-21 men apart from a short stint with Liaoning Men China, before taking on the new assignment here in India.

"I am very excited to take on this new assignment. From what I have followed about the Indian women's team, they are a very talented and hard working group of women and I believe they have got great potential to establish themselves as a strong team in world hockey," stated Sjoerd Marijne on taking charge of the camp.

Wonink, meanwhile, has worked as a trainer at the Talentcentre for Hockey Topsport Brabant RTC Den Bosch. The Talentcentre was founded to help players make it to the Olympics in 2024. In his stint with HC Den Bosch, as assistant trainer/coach 1st ladies team between 2012-2014, the team finished second twice in the European Championship.

The Times of India


---

Marijne Sjoerd confirmed as women's team coach

Hockey India on Tuesday officially confirmed Dutchman Marijne Sjoerd as the new women's coach, succeeding Neil Hawgood in the role for a period of four years. The appointment was first reported by The Hindu in January.

Brought in with the 2020 Olympics as target, Sjoerd would be accompanied by compatriot Eric Wonink as the analytical coach. The duo has already joined the ongoing women's camp in Bhopal under High Performance Director David John.

With their appointment, the team management of both the men and women have a distinctly Dutch hue. Roelant Oltmans is already in charge of the senior men's side and would be joined by compatriot Hans Streeder at the next camp beginning March 15 in Bangalore.

Sjoerd, a former Dutch team member, led the Dutch Under-21 women to a World Cup title as well as the senior women to gold at the Hockey World League semi-finals in 2015. He was also the Dutch Under-21 men's coach from 2011-2014.

"From what I have followed about the Indian women's team, they are a talented and hard working group of women and I believe they have got great potential to establish themselves as a strong team in world hockey," he stated in a release.

The Hindu


---

Indian hockey set to introduce Coaches' Accreditation System

Harpreet Kaur Lamba

There is a recurring theme whenever top hockey coaches speak of success and failure. Germany's Markus Weise, Australia legend Ric Charlesworth, Dutchman Marc Lammers, Shane McLeod of New Zealand, or even India chief coach Roelant Oltmans... they all choose not to dwell on players, talent or style of play. It is the "unified system" that these men emphasise on and believe is the only way to take a country ahead.

Experts say that a successful system is the one that creates a long term, sustainable success plan which can operate regardless of the coach in charge. Argentina and Belgium are good case studies.

Both countries - who in the past merely made up the numbers - adopted a unified system for a prolonged period and are now the reigning Olympic gold and silver medallists.

Indian hockey has made significant development in the last decade, but a system has been missing. For success, they look to overseas coaches and the gap between the grassroots and senior level is enormous. Sometimes, so big that most players often struggle or fizzle out by the time they graduate to the big stage.

New high-performance director David John plans to plug just that as he begins a second stint with Indian hockey - he had initially worked as an exercise physiologist in 2011-2012 along with Michael Nobbs - and reveals that he is set to introduce a Coaches' Accreditation System, which will be a first in Indian hockey.

Says the Australian, "This Coaching Accreditation System will be launched by Hockey India in the near future to ensure all of country's coaches from primary school level to national squad receive the correct training.

"It is important that all of India's future coaches understand the way in which our youngsters need to be coached, trained, educated and developed to ensure long-term success of hockey."

John, whose new role entails seeing over the national programme and chart a plan till 2020, spoke about a number of issues. Excerpts:

Q. What changes do you plan to bring to Indian hockey, beginning from the grassroots?
A. The role of director, high performance requires a different skill set to the previous role as scientific advisor. While ensuring the senior men's and women's programmes are well planned and managed by highly competent professionals, I am more concerned with coaching and ensuring the continued development of junior players.

Q. Are you looking to set a Belgium-style unified coaching programme?
A. My first priority has been to develop a coaching accreditation for all Indian coaches... Hockey is a sport that accommodates all shapes and sizes of players. It is important however, that players are taught the basic skills, have experience in different playing positions and can adapt to different playing styles. In the past, many coaches have not adopted these ideas due to a lack of coaching knowledge. By introducing a Level One, Two and Three coaching badge, India's coaches will receive expert guidance in coaching methods, athlete preparation, talent identification, game analysis and styles to ensure a uniform approach to developing future talent.

Q. You were credited with bringing scientific knowledge to India in 2010. What role does sport science play in modern hockey?
A. Hockey fitness is an important aspect of the game as shown with the recent success of the junior men's in the Junior World Cup, but too much emphasis can sometimes be placed simply on fitness. Other aspects of sports science including skill development, talent identification, biomechanics, injury prevention, nutrition and most importantly, sport psychology are key ingredients for the future success of Indian hockey.
 
Q. India have made rapid strides in the last few years and have begun to win medals at the FIH events. What can one expect in the next four years?
A. The closeness of the competition in both men's and women's hockey world-wide means any of the top 10 teams can win on any given day. After the recent Olympic Games, many of the top teams are regenerating their team lists with younger players and may expect a drop in performance. This is the opposite in India where the majority of India's men and women are likely to reach their peak performance over the next four years leading to exciting performances and more international success.

Q. What is your vision for Indian hockey?
A. 1) To introduce a modified hockey programme in schools across India with accredited coaches to increase the participation numbers and by doing so, increasing the talent pool available for sub-junior and junior teams;
2) Provide our talented sub-juniors and juniors with national level coaches and sports science to ensure the player's physical and hockey development are accelerated;
3) Have a vibrant school, academy and domestic competition being coached by Level Two or Three coaches to ensure strong competition for places in the national squads;
4) Ensuring the national squads continue to be coached and staffed by highly skilled and motivated professionals; and
5) To ensure India educates, trains and develops international standard coaches, scientific advisors, physiotherapists, biomechanists, sports physicians to support hockey into the future.
The Asian Age


---

Surbiton High School win U14 Investec Schools Championships for Girls



Surbiton High School U14 2017

Surbiton High School are the English U14 Investec Schools Championships for Girls winners, after a goalless draw at full time they beat St George's College 4-2 in penalty strokes.

As the heavens opened the final got underway with both sides pushing for a goal but with some outstanding saves from both keepers, end to end play neither side could break deadlock, finishing the final result as 0-0. It went to penalty stokes with Surbiton High School winning 4-2 and being crowned the U14 Investec Champions.

Trent College claimed third spot coming from behind to beat Clifton College 2-1. Clifton didn't hesitate to get stuck in and Alicia Gerardi scored straight after the whistle giving them the early lead, Trent College retaliated with an equaliser by Alicia Morris making it all equal at halftime. Trent College opened the second half with the winning goal from Niamah Johnson for the Nottingham side to claim bronze medal position.

For the full results, goal scorers, cards and details of each match please click here.

POOL A

     P W D L F A GD Pts
        
1 Surbiton High School 3 3 0 0 5 2 3 9
2 Clifton College   3 2 0 1 2 1 1 6
3 Norwich School   3 0 1 2 2 4 -2 1
3 Wakefield    3 0 1 2 2 4 -2 1

RESULTS
      
10:00 Surbiton High 2 - 1  Norwich
10:00 Clifton  1 - 0  Wakefield
11:40 Clifton  0 - 1  Surbiton High
11:40 Wakefield   1 - 1  Norwich
13:35 Surbiton High 2 - 1  Wakefield
13:35 Norwich  0 - 1  Clifton

POOL B

    P W D L F A GD Pts
        
1 St George's 3 2 1 0 5 1 4 7
2 Trent College 3 2 0 1 2 2 0 6
3 Marlborough 3 0 2 1 2 3 -1 2
4 Cheadle Hulme 3 0 1 2 1 4 -3 1

RESULTS
    
10:50 Cheadle Hulme 0 - 2  St George's
10:50 Marlborough 0 - 1  Trent
12:45 Marlborough 1 - 1  Cheadle Hulme School
12:45 Trent     0 - 2  St George's
14:25 Cheadle Hulme 0 - 1  Trent
14:25 St George's 1 - 1  Marlborough

England Hockey Board Media release


---

Dundee High impress at South African Spar KZN girls hockey challenge




It was a day that young hockey players had to really dig deep to sustain their games in sweltering heat in the first of the regionals in the 2017 Spar KZN School Girls' Hockey Challenge which saw Ferrum High School reclaim the Northern Regional title. Defending champions, Sarel Cilliers, were unable to hold onto the cup, which they scooped from Ferrum last year, who have now been crowned champions six times in this region.

Participating teams included Newcastle High School, Ferrum High School and St Dominics also from Newcastle, Utrecht High School, Dundee High School, Vryheid High School, Pionier High School (Vryheid) and Pongola Akademie.

The 24-minute games, were played in two pools with Ferrum topping the log of Pool A, meeting Pool B runners-up, host school Pongola Akademie in the first semi-final. The second semi had Pool A's Pionier taking on Dundee, who topped Pool B.

Dundee were outright winners of their pool finishing their three games with 10 points having drawn against Pongola in the pool game. Pongola were two points behind them having drawn two of their games.

Ferrum were clear dominators having won all of their games. The battle for second place was down to the wire with Sarel Cilliers and Pionier equal on nine points. The deciding factor was goal difference, and Pionier had to score more than two in their final game against Newcastle.

Pionier's centre forward, Lara Dedekind, stormed down the middle of the field smashing a shot from the top of the circle landing their second needed goal in their last match to secure their place in the semis.

Inspired by success the team continued to net another four more goals taking the final score to 6-0.

The first semi saw Pongola taking on Ferrum with Ferrum scoring their goal in the first half, and Pongola defended valiantly throughout the remainder of the game only having a few opportunities at the other end which they were not able to convert.

In the second semi-final, Dundee met Pionier for the first time in over a decade, and Dedekind netted another two for her team in between goals landed by team mates Johanette Wilken and Anlie Knoetze. In the blazing sun, Pionier and Ferrum met for the finals with evenly matched play, as both sides had opportunities on either end. Earlier on in the day the two teams that had battled it out with Ferrum conquering Pionier 2-1.

The Most Promising Umpire was Que Mdletshe, representing Dundee High School.

"Our 2017 tournament is well and truly under way with the fantastic community spirit both on and off the field. It always is a festive way to start our year." said Les Galloway Tournament Director. Max Oliva, Managing Director of SPAR KZN said: "Well done to the teams that gave their all despite the relentless heat. We appreciate your dedication to your teams and schools, and to the camaraderie shown throughout the day."

Ferrum High school is the first team through to the grand finals which will be played at St Mary's DSG in Durban at the end of July.

Results:

1 Ferrum High School, 2 Pionier High School, 3 Dundee High School, 4 Pongola High School, 5 Sarel Cilliers High School, 6 Vryheid High School, 7 St Dominics College, 8 Utrecht High School, 9 Newcastle High School.

Northern Natal Courier