All the news for Tuesday 20 October 2015

Great Britain edged out by Los Leones



Head Coach Bobby Crutchley gives his post match team talk.

A debut goal from Great Britain's Alan Forsyth and a Sam Ward strike were not enough to stop Bobby Crutchley's team from slipping to a 3-2 defeat in the first test against Argentina. A brace from Matias Paredes and a trademark penalty corner from Gonzalo Peillat did the damage and gave Los Leones the win.

Great Britain started the game at a ferocious pace and David Condon was unlucky not to give his side the lead in the opening seconds when his backhand strike struck the post and bounced away to safety. Bobby Crutchley's team put their visitors under extreme pressure in the first 15 minutes but despite their territorial dominance they were indebted to a splendid double save from goalkeeper James Bailey to keep the scores level at the break.

At the start of the second quarter Condon linked up beautifully with Ashley Jackson but the No22's effort on the backhand fizzed wide of the far post. Against the run of play, Argentina drew first blood in the 24th minute. Peillat played a lovely pass into the circle, putting enough lift on the ball to make it difficult to defend. Up popped Paredes at the far post to apply the finish and give his team the lead.

The advantage lasted just four minutes. Chris Grassick's terrific determination broke through three tackles and he showed excellent composure inside the circle to find Forsyth who slotted home his first goal for Great Britain. Right on the stroke of half time Ward made it 2-1. The Holcombe man produced some wonderful skill to engineer some space in a tight area, swapped passes with Phil Roper and slammed home from close range.

Gordon McIntyre had a good chance to make it 3-1 at the start of the second half, after more good approach play from Roper but his effort hit the side netting. Within eight minutes of the restart Argentina drew level. Peillat beat Bailey with a precise drag flick. It was almost 3-2 just moments later as Diego Paz found himself all alone with just Bailey to beat but the Wimbledon stopper did brilliantly, denying him twice in quick succession.

In the 46th minute, Carlos Retegui's team took what proved to be a decisive lead. Again Peillat supplied the cross and again, Paredes the finish. Forsyth stung the goalkeeper's pads with a backhand shot and then Ward brought a splendid save out of Tomas Santiago with a searing volley as Great Britain laid siege to the visitors' goal in an attempt to find an equaliser. Santiago denied Jackson from a penalty corner and despite a late barrage; Great Britain could not find a way through and were beaten.

Quotes – Bobby Crutchley, Great Britain Head Coach

"It's very frustrating because there are a lot of things we did well today. We had a lot of possession and a lot of territory but didn't create enough. We had one penalty corner which given the good positions we had and the amount of the ball we had is not good enough. That's what we need to become better at. We fell right into their trap as we were sloppy at times in possession which allowed them to counterattack. That's what they're looking for and that's why it's frustrating. We weren't good enough when we needed to be.

We scored a couple of nice goals. It's great to see Alan Forsyth score on his debut we're all really pleased for him. He's deserved that with the work he's done since he came into the programme. It's lovely to see him win his first cap and pick up his first goal. That's the highlight for us.

There was good play in there but it wasn't the key things. Chris Grassick was intense around the pitch which was nice to see and there were some good bits, but they weren't enough which is why it's so frustrating.

They're a tough team to play against; they make life difficult for you. It's a very different challenge to teams we normally face. You know against them if you give away the ball they create chances and if you give away corners they have a good drag flicker so you have to be better at doing the detailed stuff, I hope as the week wears on we will become better."

Great Britain 2 (2)
Alan Forsyth 28 (FG)
Sam Ward 30 (FG)

Argentina 3 (1)
Matias Paredes 24, 46 (FG, FG)
Gonzalo Peillat 38 (PC)

England Hockey Board Media release


---

Great Britain 2 - Argentina 3: Bobby Crutchley rues team sloppiness at Bisham Abbey

By Graham Wilson



Alan Forsyth marked his Britain debut with a goal. GETTY

BRITAIN were beaten 3-2 by Argentina at Bisham Abbey yesterday as coach Bobby Crutchley rued his team's sloppiness.

With both squads preparing for the World League in India next month, Crutchley said: "We had one penalty corner which, given the good positions we had and the amount of the ball we had, is not good enough. We fell right into their trap as we were sloppy at times in possession which allowed them to counter attack."

Surbiton's Scottish striker Alan Forsyth marked his British debut with a goal.



Matias Paredes put Argentina ahead. GETTY

He levelled in the 28th minute after Matias Paredes had put Argentina ahead.

Holcombe's Sam Ward put Britain in front two two minutes later before a trademark penalty corner from Gonzalo Peillat made it 2-2 and then Paredes struck a 46th minute winner in this first of three scheduled Tests.



Sam Ward gave Britain a 2-1 lead but it wasn't enough as Argentina won it 3-2. GETTY

Forsyth has scored 14 goals in six games for Surbiton, who lead the England League premier division, and struck twice to keep their 100 per cent record by edging out Reading 5-4 at the weekend.

Britain's under-21s won the Sultan of Johor Cup international tournament in Malaysia following a sudden death shootout against India after the teams finished 2-2.

Daily Express


---

Jillaroos draw with ARG

U21 Jillaroos draw 3-3 with Argentina in first test match

It was a fast, attacking end-to-end contest for the U21 Jillaroos and Argentina in their first test match Sunday night, which ended in a 3-3 draw on the final siren.

Argentina started the match off well, leading 2-0 coming into quarter time. The U21 Jillaroos settled and worked their way back into the match with Renee Taylor scoring off the back of a penalty corner.

Kristina Bates levelled the score coming into half time, scoring an opportunistic goal after good lead-up play.

The second half showcased a fast and skilful contest with Australia going ahead in the third quarter, thanks to a goal from Madi Ratcliffe. Leading 3-2 at three-quarter-time, Australia had chances to seal the victory, however, a final penalty corner strike hit the post.

Argentina scored a breakaway goal with three minutes remaining on the clock, levelling the score 3-3 on the final siren.

U21 Jillaroos head coach Craig Victory said, "It was a good start to our tournament after a long journey and three days of training and acclimatization. Argentina is a fast and skilful team and I was pleased with our ability to settle and get back into the game after a slow start. Structurally we improved throughout the game and we will look to continue to do so in game two."

The U21 Jillaroos' second test match against Argentina was postponed due to stormy weather. This will now take place on Wednesday night, 6pm local time.

U21 Jillaroos v Argentina Tests, Argentina
Match one
Australia v Argentina (3-3)

U21 Jillaroos squad - Argentina Tests
Athlete (Hometown, State)
Kristina Bates (Port Melbourne, VIC)
Lily Brazel (Baulkum Hills, NSW)
Mathilda Carmichael (Willoughby, NSW)
Savannah Fitzpatrick (Cabarita Beach, NSW)*
Andrea Gillard (Lithgow, NSW)
Laura Gray (Goulburn, NSW)
Kate Hanna (Constitution Hill, NSW)
Greta Hayes (Maroubra, NSW)
Rene Hunter (Lithgow, NSW)
Ambrosia Malone (Gold Coast, QLD)
Gabrielle Nance (Kingscliff, NSW) [SA]
Aleisha Power (Clackline, WA)
Madi Ratcliffe (Warrnambool, VIC)
Michaela Spano (Adelaide, SA)
Grace Stewart (Gerringong, NSW)
Tina Taseska (Palmerston, ACT)
Sophie Taylor (Camberwell, VIC)
Renee Taylor (Everton Park, QLD)

*Savannah Fitzpatrick is a scholarship holder at the Queensland Academy of Sport.

Hockey Australia media release


---

Africa Hockey Championships just days away

JONATHAN COOK



Young SA player Daniel Bell will be hoping for more of the same if selected for the Greenfields Africa Hockey Championships. Action Pix

It's the final countdown for the South African men's squad and the SA women's team as the days shorten before the Greenfields African Hockey Championships kicks off at Randburg Hockey Stadium in Johannesburg Friday.

The SA women's side have been working hard at Randburg for over a week while the SA men's squad are a couple of days into their training stint ahead of the naming of the 18 players Wednesday who will represent the national men's team in the continent's premier competition.

The prize for the respective tournament winners is qualification for the Rio 2016 Olympic Games, and finals day on Sunday, November 1 is a much-anticipated event for hockey fans across the continent.

Nine men's teams; South Africa (world number 15), arch-continental rivals Egypt (20) plus Africa's combative Kenya (39) and Ghana (41) sides, as well as lesser-known Zimbabwe (55), Tanzania (73), Namibia, Nigeria and Botswana (all unranked) will be crossing swords in what is the final qualifying competition for next year's Olympics.

Pool A features five countries; defending champions SA along with the 2013 event's fourth-placed Ghana, plus Zimbabwe, Namibia and Botswana.

The silver medallists two years ago in this biannual competition, Egypt, top Pool B ahead of bronze medallists Kenya, who were the hosts at City Park Stadium in Nairobi, with Tanzania and Nigeria making up the field.

The top two teams in each pool qualify for the semi-finals on Saturday, October 31 and that will then determine who plays in the Sunday, November 1 final.

Seven teams are set to compete for the women's crown; reigning champs South Africa (ranked 11th in the world), the 2013 finalists Ghana (31), as well as Kenya (37), Tanzania (46), Nigeria (53), Zimbabwe (55) and Namibia (unranked).

The women's will play in a round-robin format. The team with the most points by the end of the round-robin will win the right to be the African continent's representative at the Rio Olympics.

With the SA women's team selection done and dusted a few weeks ago, the immediate interest among fans of the green and gold is who will be the fortunate 18 men to win the selectors' nod.

Much hinges on the combinations the brains trust opt for, while the balance of the team and the ability to withstand the combustible nature of African hockey are also critical.

At the back, players who are well and truly in the mix and possess the necessary BMT for red-hot Africa continent moments are experienced central defenders Rhett Halkett and Jethro Eustice, while iron man left half Matt Guise-Brown also has the penalty corner drag-flick component in his arsenal, as does the classy Daniel Bell.

It is perhaps up front that the selectors' biggest headaches make arise. Do they go for attacking midfielders who can also fulfil the striker role or do they opt for out-and-out hitmen in the Julian Hykes and Natius Malgraff mould. A man who could arguably fill both roles would be Dan Sibbald.

The outcome of the mix-and-match should be known Wednesday.

SA MATCHES
Randburg Hockey Stadium
Fri, Oct 23: SA men vs Zimbabwe (7pm)
Sat, Oct 24: SA women vs Nigeria (2.30pm); SA men vs Botswana (4.45pm)
Mon, Oct 26: SA women vs Namibia (7pm)
Tues, Oct 27: SA women vs Zimbabwe (4.45pm); SA men vs Ghana (7pm)
Thurs, Oct 29: SA women vs Kenya (4.45pm); SA men vs Namibia (7pm)
Fri, Oct 30: SA women vs Tanzania (7pm)
Sat, Oct 31: Men's semi-finals 2pm and 4pm
Sun, Nov 1: SA women vs Ghana (11.30am); Men's 3rd/4th place (2pm); Men's Final (4.30pm)

To see the full match schedule go to http://www.fih.ch/events/african-championships

Fieldhockey.com


---

Tickets go on sale for Greenfields African Hockey Championship 2015

Johannesburg - The South African Hockey Association (SAHA), together with title sponsor Greenfields, are proud to announce that tickets for the Greenfields African Hockey Championship 2015 are on sale.

The tournament, set to get underway from the 23 October to 1 November, promises to host Africa's finest in hockey, at the Randburg Astro, north of Johannesburg, including both our South African Men and Ladies teams.

The Greenfields African Hockey Championship is a Federation of International Hockey endorsed Olympic Qualifying Event, with both the winning men's and women's teams qualifying as Africa's sole representatives at the 2016 Rio Olympics, Brazil.

SAHA and hosts Southern Gauteng, have worked hard to improve the stadium experience for fans, and have included hospitality options such as a R200 pp. hospitality ticket offer, as well as a variety of food and beverage offerings for the duration of the tournament.

Fixtures and participating countries can be found at http://www.fih.ch/events/african-championships

"The growth in the participation of hockey in South Africa, is in an unprecedented space, and we encourage all Gauteng hockey fans, to come out and support our teams," said Marissa Langeni, CEO of the SA Hockey Association.

Sponsors, Greenfields are at the forefront of rolling out World Class surfaces in SA and globally and recently supplied the surface at the 2014 World Cup, to much acclaim. The Greenfields Africa Cup is a continued investment by Belgotex Floors, toward the growth and development of the game in South Africa and Africa.

SA Hockey Association and TransAfrica Media have also recently concluded a deal that will build on the FIH "Hockey Revolution" mantra that is seeing the marketing, broadcasting and commercialization taken to new heights.

Tickets are on sale at www.ticketpros.co.za.

Follow the conversation on Twitter and Facebook, using #RoadtoRio.

For more information, go to www.saha.co.za.

SA Hockey Association media release


---

Australia confirm Hockeyroos and Kookaburras Oceania Cup squads




Earlier this month, Hockey Australia announced the Hockeyroos (women's) and Kookaburras (men's) squads for the Oceania Cup taking place in Stratford, New Zealand between 21-25 October.

The two squads were selected following the conclusion of the Australian Hockey League (AHL) events in Sydney and Darwin at the beginning of October.

Hockeyroos Head Coach Adam Commens and selectors have named a squad brimming with technical ability, including the three young athletes that made their senior international debuts against Korea in Perth last month.

Queenslanders Madison Fitzpatrick (right of picture above) and Stephanie Kershaw (centre of picture), and Victorian Laura Barden (left of picture) all made their international debuts in the September series and featured in the women's AHL grand final between Queensland Scorchers and Victorian Vipers.  

The Kookaburras will hand a senior international debut to 20 year-old Tasmanian Josh Beltz and welcome back Glenn Turner [pectoral], Tom Craig [hip] and Joel Carroll [hamstring] from injury.

Captain Mark Knowles missed the 2013 tournament through injury, acting instead as assistant coach to Graham Reid that year. Knowles will lead the Kookaburras on the field in Stratford and is joined in the squad by experienced teammates Jamie Dwyer, Eddie Ockenden, Fergus Kavanagh and Chris Ciriello.

In all, 11 members of the Kookaburras' World Cup winning squad will make the trip to New Zealand.

New South Wales forward Blake Govers is one of five players under the age of 22 included. The 19 year-old was top goal scorer at the AHL with ten goals and won the Best Young Player and Top Scorer awards at the World League Semi-Final in Antwerp, Belgium.

The Kookaburras won that event back in July and in doing so guaranteed their qualification for the Rio 2016 Olympic Games.

Defender Joel Carroll is in line to make his 100th appearance for the Kookaburras as he enters the competition on 98 games.

Western Australian goalkeeper Tristan Clemons has replaced ACT goalkeeper Andrew Charter who was recently ruled out with a hamstring injury. Clemons, from Bunbury, was part of Tasmania's bronze-medal winning team at the AHL a few weeks ago, playing as an inter-state import.

Senior Assistant Coach Paul Gaudoin will lead the Kookaburras at the Oceania Cup. He said the mix of experienced senior athletes with a youthful front line is exciting for the future of Australian hockey.

He said: "This is a strong squad. I like the youth in our forward line – the likes of Blake Govers, Flynn Ogilvie and Tom Craig. We're giving them an opportunity to step up and push for selection for a major championships. If we don't give them these opportunities now it's hard to know how they'll cope with something like the Olympic Games."

He continued: "It's no different to what we would normally do outside of a World Cup or Olympic Games. We're still developing as a group and building for sustained success.

"Josh Beltz is someone we identified last year after he had a tremendous AHL and performed well in our national junior programme. We've been really impressed with his progression, he's certainly a long term prospect who warrants the opportunity to play for inclusion in our Olympic training squad next year."

The Kookaburras will open their Oceania Cup campaign against Fiji before taking on New Zealand's Black Sticks and Samoa.

The Hockeyroos squad comprises 14 of those that earned Australia's women Olympic qualification with a third place finish at the World League Semi-Final tournament in Antwerp. The youthful group includes seven players under the age of 22.

One of the more experienced members of the group, defender Jodie Kenny, is in line to make her 150th appearance in the final game of the Hockeyroos' tournament.

"We feel this is our strongest team at the moment on form. Those players we've selected have performed well at the AHL and in the Korean series and national camp previously," said Adam Commens, Hockeyroos coach.

"The Oceania Cup is a really important tournament for us. It's a continuation of our preparation for next year's Olympic Games and there are vital world ranking points at stake.

"We will field a young midfield with Brooke Peris, Jane Claxton and Mariah Williams all naturally quick athletes with the pace to combat New Zealand's speed.

"Madonna Blyth, Karri McMahon and Eddie Bone will play in more defensive midfield roles in what we see as a strong combination."

The Hockeyroos will face Samoa in their opening encounter before taking on New Zealand.

All pool matches will be live streamed by Hockey New Zealand.

Hockeyroos Squad for Oceania Cup

Laura Barden (Kew, VIC)
Madonna Blyth (Brisbane, QLD)
Edwina Bone (Evatt, ACT)
Jane Claxton (Adelaide, SA)
Kirstin Dwyer (Mackay, QLD)
Madison Fitzpatrick (Cabarita Beach, NSW)*
Anna Flanagan (Canberra, ACT)
Jodie Kenny (Wamuran, QLD)
Stephanie Kershaw (Townsville, QLD)
Rachael Lynch (Warrandyte, VIC)
Karri McMahon (Berri, SA)
Georgina Morgan (Armidale, NSW)
Ashleigh Nelson (Wagin, WA)
Brooke Peris (Darwin, NT)
Kathryn Slattery (South Stirling, WA)
Emily Smith (Crookwell, NSW)
Ashlee Wells (Moe, VIC)
Mariah Williams (Parkes, NSW)

Kookaburras Squad for Oceania Cup

Joshua Beltz (Hobart, TAS)
Joel Carroll (Darwin, NT)
Chris Ciriello (Melbourne, VIC)
Tristan Clemons (Bunbury, WA)
Tom Craig (Lane Cove, NSW)
Matthew Dawson (Central Coast, NSW)
Tim Deavin (Launceston, TAS)
Jamie Dwyer (Rockhampton, QLD)
Matt Gohdes (Rockhampton, QLD)
Blake Govers (Wollongong, NSW)
Fergus Kavanagh (Geraldton, WA)
Mark Knowles (Rockhampton, QLD)
Tyler Lovell (Perth, WA)
Trent Mitton (Perth, WA)
Eddie Ockenden (Hobart, TAS)
Flynn Ogilvie (Wollongong, NSW)
Glenn Turner (Goulburn, NSW)
Aran Zalewski (Margaret River, WA)

FIH site


---

Black Sticks men looking for Rio qualification

By David Leggat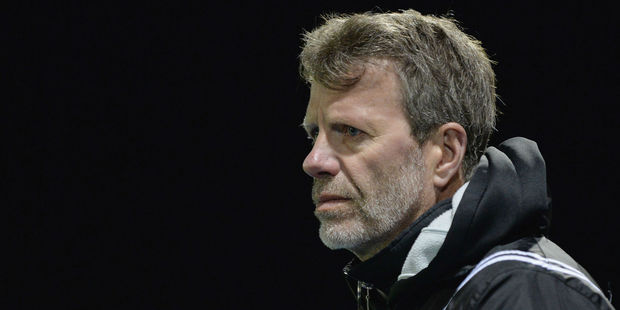 Men's Black Sticks coach Colin Batch. Photo / Getty

New Zealand's men set off today on their most important tournament since the London Olympics when the Oceania Cup starts in Stratford.

At stake is New Zealand's qualification for next year's Rio Olympics. In front of them are world No 1 Australia, who have already qualified and have never knowingly gone soft on their near-neighbours.

New Zealand, ranked seventh, start the cup against Samoa tomorrow, face the Aussies in the round robin game on Thursday, play Fiji on Saturday before, barring a monumental upset, meet the Australians a second time for the cup title.

The women's Black Sticks, who have already qualified for Rio, meet Samoa tomorrow and Australia in back-to-back games on Saturday and Sunday, when the cup will be contested.

Catch the Black Sticks in action at the Oceania Cup

New Zealand should have locked in their place at Rio months ago. They blew games against lower-ranked Canada - losing a marathon shootout - and then Spain in the world league semifinals in Buenos Aires in June, which put them on a precipice.

They have beaten Australia this year, in Malaysia in April, and coach Colin Batch insists his team aren't daunted the challenge, or the ramifications of losing to the Australians, this week.

"We've discussed it as a group. If we prepare and play as well as we can that's all we can take care of, and hopefully we get the reward from that," Batch said last night.

"We've done a lot of planning and talking and it's about executing out on the ground."
Batch conceded the first game against Australia might involving boxing clever, not revealing a full hand. Equally he sees it as a chance to play high calibre hockey to assess how his team measure up for the final.

"Maybe we don't show everything but we certainly want to compete well to see how we stack up against Australia."

There are a few of the Australian players he doesn't know much about, but he believes they have included some with an eye on the future, alongside a hard core of experienced performers.

"No matter who they pick, they will be a strong team and well prepared," he said of Australia.

Should New Zealand miss out on Rio, there will be a significant cut in funding from High Performance Sport, which has put $2.55 million into the men's game since 2013.

Failure to make Rio will mean the first time the men's Black Sticks have missed an Olympics since 2000 in Sydney. They are without the unavailable Andy Hayward, Shea McAleese and Phil Burrows, which is a hefty chunk of talent and experience.

The New Zealand Herald


---

Black Sticks men face all-important week

Murray Hills



Black Sticks men's hockey player Ryan Archibald watches the ball closely during their test against India in Nelson earlier this month. Chris Symes

It's a simple scenario for the Black Sticks men's hockey team this week - beat world No 1 Australia on Sunday and book a spot for the Rio Olympics in 2016.

The two teams will clash twice in the Oceania Cup tournament in Stratford. The first is in pool play on Thursday and the second is on finals day provided both teams get past Samoa and Fiji.

Veteran Black Sticks defender Ryan Archibald knows just how important the week is.

"There's a lot at stake for us, an Olympics spot up for grabs. Rio is the carrot absolutely. Everyone wants to qualify. It's the pinnacle of our sport," he said.

"Australia are a high tempo team. They play the fastest style of game at a high skill level. That's why they are ranked No 1. They're physical and aggressive and that's something we will have to deal with."

Archibald, who missed the last Oceania Cup tournament in Stratford two years ago, said the side had prepared well.

"We had a good series against India. They're a quality team, but they're different from Australia. We lost the series to them, but played some good games."

Archibald said there would be a few nerves in the New Zealand camp.

"I imagine there will be a few nerves come the big one on Sunday. But nerves are natural and the guys will be prepared."

On a personal note, Archibald is sure to add to his tally of 295 games for his country. If he played in all four games in Stratford, he would go to 299.

"I might just fall short of 300 this week, but it doesn't matter. I'd much rather win the final."

Archibald is also hoping home-town support would play a major part.

"Hopefully the crowd will get in behind us. I know there's a lot of people travelling to Stratford for the tournament and I'm sure the local support will be there."

New Zealand, ranked seventh in the world, missed out on qualifying for Rio at the FIH World League semifinal tournament earlier this year. The Oceania Cup tournament is their last chance.

"We know it's going to be a huge challenge for us but there's a lot of excitement as well. We know we can do it," said Black Sticks captain Simon Child.

The Black Sticks are without veteran striker Phil Burrows, defender-midfielder Shea McAleese and defender Andy Hayward who have opted to stay in Europe playing club hockey.

It's a different story for the Black Sticks women's team - they have already qualified for Rio as have Australia.

While the two sides are certain to meet in Sunday's final, there's still plenty to play for with world ranking points up for grabs. It's also an important part of the New Zealand team's buildup to the World League final tournament in Argentina in December.

AT A GLANCE

Black Sticks men: Ryan Archibald, Simon Child (captain), James Coughlan, Steve Edwards, Nick Haig, Hugo Inglis, Stephen Jenness, Devon Manchester, Leo Mitai-Wells, George Muir, Arun Panchia, Kyle Pontifex, Nick Ross, Kane Russell, Brad Shaw, Blair Tarrant, Nick Wilson, Nic Woods

Black Sticks women: Sam Charlton, Sophie Cocks, Amelia Gibson, Jordan Grant, Ella Gunson, Pippa Hayward, Charlotte Harrison, Kat Henry, Rose Keddell, Julia King, Olivia Merry, Stacey Michelsen, Brooke Neal, Kirsten Pearce, Anita Punt (captain), Sally Rutherford, Liz Thompson, Petrea Webster.

THE DRAW

Oceania Cup

Stratford

Wednesday, October 21

11.30am, Australia men v Fiji
1.30pm, Samoa women v Black Sticks
3.30pm. Samoa men v Black Sticks

Thursday, October 22

1.30pm, Australia women v Samoa
3.30pm, Fiji men v Samoa
5.30pm, Black Sticks men v Australia

Friday, October 23

Rest day

Saturday, October 24

8am, NZ Invitational women v Samoa
10am, Australia men v Samoa
Midday, Black Sticks men v Fiji
2pm, Black Sticks women v Australia

Sunday, October 25

Finals day

9.15am, 3 v 4 playoff women
11.30am, 3 v 4 playoff men
1.45pm, 1 v 2 final women
4pm, 1 v 2 final men

Stuff


---

Hockey team ready

Shalveen Chand

THE Fiji men's hockey team is looking forward to their opening match against Australia in the Oceania Cup in New Zealand tomorrow.

The Australians are currently the top team in the world and Fiji is ranked 57th. Head coach Hector Smith believes meeting the Australians would set the trend to possibly seek Olympic qualification.

"I think having to play the world number one in the first game will give the boys a chance to know what to expect from New Zealand," Smith said.

"Oceania has two spots. One is with Australia and the other would be decided after the tournament.

"So we are hoping to learn from the game and then play the decider against New Zealand.

"I know the games will not be easy but the team has prepared well and the players have put in a lot of work and dedicated a lot of time in gearing up for the Oceania Cup. It will be a bonus if the team is able to qualify to Rio."

Fiji had initially withdrawn from the Oceania Cup after citing financial woes but the New Zealand Hockey Federation stepped up to help.

The money woes also means that the national men's hockey team will be staying at a caravan park new the games venue.

According to Smith, NZ Hockey is taking care of accommodation, travels and meals.

Smith added the Fiji community would also help by providing meals for the players.

Fiji plays Australia tomorrow, then face Samoa on Thursday and New Zealand on Saturday.

The Fiji Times


---

Malaysia need to find consistency ahead of Junior Asia Cup next month

By S. Ramaguru



Malaysia's Shahril Saabah (right) tussles for the ball with Argentina's Franco Colados during the Sultan of Johor Cup third placing match in Johor Baru on Sunday. - ABDUL RAHMAN EMBONG/The STAR

JOHOR BARU: Malaysia showed a lot of promise but lacked consistency and killer instincts at the just-concluded Sultan of Johor Cup hockey tournament.

The National Juniors finished third after beating Argentina in the playoff of the Under-21 tournament which was a slight improvement from last year's fifth placing.

In the preliminary round, Malaysia defeated Australia and Pakistan and drew with Argentina. The two losses, both by close margins, were at the hands of eventual champions Britain and runners-up India.

Malaysia will now shift their attention towards their main target – the Junior Asia Cup in Kuantan from Nov 14-22. A top-four placing is essential as it is a qualifier for the 2016 Junior World Cup Finals in New Delhi.

Looking at their performances here, Malaysia should achieve the target.

But coach A. Arulselvaraj needs to fix a few things to make the route much smoother.

The biggest problem for Arulselvaraj is the team's inability to play consistently throughout a match. Many times Malaysia held the lead only to lose the match due to lapses in concentration.

But Arulselvaraj believes they still have time to rectify the weaknesses before competing in the Asian meet.

"The Sultan of Johor Cup was a good outing. We can take away a lot of positives. We now have a clear idea what needs to be done urgently.

"We will also have some of the injured players who missed the tournament here for the Junior Asia Cup," he added.

The good news is Mohamed Shahril Saabah's scoring prowess. He scored eight goals and Malaysia can depend on him again to deliver the goods in Kuantan.

"Shahril was in top form here, the best I have seen him perform in any tournament. We want him to carry that form to Kuantan and guide the team to the Junior World Cup Finals.

"A number of players also stood out. And I believe the return of injured Sufi Ismat and Rafidzul Ezry will give us more options in attack."

The biggest headache for Arulselvaraj is the erratic form of first choice goalkeeper Mohamed Ridzwan Azmi. He was briefly replaced by reserve Mohd Adi Fazri Rahim but returned to help Malaysia finish third.

"There is no doubt Ridzwan is still our main goalkeeper. He managed to recover his confidence towards the later part of the tournament," said Arulselvaraj.

The Star of Malaysia


---

Sultan of Johor Cup: Junior team's poor performance draws ire

KARACHI: The Pakistan junior hockey team's poor results at the recently concluded Sultan of Johor Cup has prompted harsh criticism from the game's former players, with the Olympians lambasting the new Pakistan Hockey Federation management for the disappointing campaign in Malaysia.

The new-look team had taken part in an international event after a year without having played a single game even domestically. Consequently, they finish last at the Sultan of Johor Cup with five losses and a draw.

"The federation's new brass was supposed to work with more dedication and come up with realistic plans, but nothing of the sort has been witnessed so far," Olympian Naveed Alam told The Express Tribune. "Their performance at the tournament in Malaysia paints a bleak future for Pakistan hockey."

He added that the squad's coaching team lacks professionalism. "Tahir [Zaman] is a good coach but the he cannot do everything on his own," said Alam. "He has to build a good team of professionals who can help him in not only making a good plan but also a good pool of players."

On the other side, chief coach Zaman said that while the result was disheartening, winning was not the aim of participating in the tournament. "The motive of going on an international event after 40 days of training was basically to identify the weak areas to work on before the Asia Cup, and we have achieved that," said Zaman.

Explaining the main areas of concern, the coach added, "Our players need to work on their finishing and positioning inside the circle. Moreover, lack of communication in deep defence was also apparent during the matches."

The Express Tribune


---

Minsk win Belarussian national title




HC Minsk became the Belarussian champions last Thursday when they got the best of SC Stroitel Brest 2-1 in the final in their home stadium in Gorky Park.

Reflecting on the victory, HC Minsk's CEO Alexander Ekimenko said he was incredibly proud of the club who won both the men's and women's title on the same day.

"I am very glad that, for the first time, in the history of the Belarusian hockey Minsk club, both male and female teams, became the champion of the Republic of Belarus.

"Therefore, the fact that today there is such a result, today the backbone of the national teams are the backbone of our club."

Minks defended the title they first won in 2014, taking over the mantle from Stroitel Brest, and will be the Belarussian number one seeds into the 2016-17 season.

The club will now look to the indoor scene where they will play in the EuroHockey Indoor Club Champions Trophy in Russia next February.

Three months later, Minsk will play in the outdoor Club Champions Trophy aiming to win enough points to try and get a place for Belarus to earn a Euro Hockey League place.

Euro Hockey League media release


---

Lyon strengthen second place in France



Picture: Grant Treeby

Lyon continued their rise in the French elite division as they grabbed a 3-2 win over Saint Germain to consolidate second place in the table after six rounds of matches.

They did so in spite of a red card for Thomas Balay, a measure of the intensity of this battle. Balay had earlier scored from a penalty corner for the only goal of the first half.

In the third quarter, Stephane Panigoni converted a penalty stroke for 2-0 before Jean-Baptiste Pauchet pulled one back. Gaspard Baumgarten (pictured), however, scored a corner rebound for Lyon to earn them the points, rendering Pauchet's late second goal as academic.

The win moves Lyon on to 13 points in second place with Saint Germain dropping to fourth behind Paris Jean Bouin. They beat Le Touquet 2-1 with Fabien Magner scoring both of the goals.

Racing Club de France stay five points clear after they recorded an emphatic 8-4 win over Lille. They led 3-0 inside the first quarter thanks to Jacinto Domingo's individual goal, Christopher Peters Deutz from a short corner and Maxime Cheron with a strong shot into to the right corner of the net.

Dylan Dominik added a fourth for a perfect half-time score. Lille were much better in the second half and reduced the deficit to 2-4 via Igor Lockwood's deflection and a shot from Maxence Lecointe.

In a spectacular close to the game, Domingo, Dominik and two from Jean-Laurent Kieffer extended Racing's scoring while Lecointe completed his hat trick, too. Racing made it six wins from six.

Wattignies recorded their first win of the season, beating CA Montrouge 5-2 in the day's other game.

Euro Hockey League media release


---

University of Birmingham fast gaining admirers at top of women's league

By Graham Wilson



Lisa Garbutt celebrates scoring for Bowdon Hightown. Andy Smith

PHIL GOODERHAM has had to turn a new group of players into a team, but the University of Birmingham are still leading the women's Investec England League after six games.

Gooderham's squad dropped their first points against Canterbury in a 1-1 draw on Saturday, but opposing defender and double Olympian Mel Clewlow praised the students, saying: "They are a good side and deserve to be where they are in the league.

"We had a good first half against them and should have taken more advantage of that but in the end it was perhaps a fair result despite all our corners at the end."

Birmingham's Emily Defroand put wide a penalty stroke early in the first half before Dirkie Chamberlain gave the Kent club the lead from a 24th-minute corner. Clewlow and their captain Grace Balsdon lead a notoriously tight defence but they conceded to Alicia Caillard just before half-time in a disjointed encounter between two fast midfield sides. Birmingham survived a succession of penalty corners at the end.

Gooderham said: "We have had a big influx of players this season and it takes time to sort these things out. It was a little scrappy and we gave away possession a lot, particularly near the end. If you do that with Susie Townsend and Dirkie Chamberlain in the midfield, Canterbury are going to make you pay. But we held firm and normally they usually edge us out, so that is a real jinx off our back."



Mel Clewlow has represented her country all over the world, but is impressed by Birmingham. GETTY

It is a big year for Canterbury. They are about to officially unveil their new indoor complex at their Polo Farm base and Clewlow's girls still have a top flight Europe competition to look forward to.

They believed they had been demoted last season but a quirk in the points rankings meant they stayed in the elite division of the Champions Cup along with English champions Surbiton. Clewlow wanted to host the event at Canterbury but they will now go to play at Dutch hosts SCHC again for the second year running.

"We learned a lot from the competition last year and this time we will play it a little more cannily," said Clewlow.

Now with an indoor facility of their own, the club will also be looking to make a big impact on the Super Sixes indoor competition which ends with semi-finals and finals for both men and women being played at the SSE Wembley Arena on Sunday, January 31.

Previously only the women's final had been played at the Arena and Clewlow said: "We know it's difficult to fit the schedule in and that the women's game is not as fast but it is great that we should now be represented. To go to Wembley is a big thing for all the players."

But the problems are mounting for Canterbury's men. They only just escaped relegation last season and they lost 3-1 against Cannock on Sunday, leaving them pointless and stuck at the bottom of the table.



Scott Evans (right) in action for Surbiton. Tim Reder

Their player-coach Kwan Browne was in Malaysia assisting Jon Bleby in taking Great Britain's Under-21s to final glory over India in

the Sultan of Johor Cup. GB lost last year in the final and thwarted India winning the title for a third year in a row. The final ended 2-2, and went to a sudden death shootout, with goalkeeper of the tournament Chris Wyver in great form and former Marlow player Jack Clee scoring the all-important winner.

"We have a whole range of different age-group players," said Browne "so it was brilliant stuff to win the gold medal."

Loughborough Students' Luke Taylor finished as the tournament's top scorer on 10 goals. He converted a fine penalty corner in the final with Clee tieing the game once more.

In the rest of the men's England League leaders Surbiton beat Reading 5-4 to maintain their 100 per cent record.

Reading international Dan Shingles scored after nine minutes but Surbiton hit back a minute later through Alan Forsyth.

A Tom Carson double put Reading 3-1 ahead, and Surbiton's Matt Daly pulled one back three minutes from half-time.

Forsyth scored again after 42 minutes to level the scores, and Scott Evans found the net after 61 minutes to make it 5-3. Andy Watts scored from a penalty corner in the last minute.

Holcombe remain second after beating East Grinstead 3-0 with goals from James Stedman, Nick Catlin and Ashley Jackson.

Third-placed Wimbledon were held 2-2 by Hampstead and Westminster, as were Beeston against Brooklands Manchester University.

Sally Walton is hitting the mark for Bowdon Hightown. She followed up Lisa Garbutt's 14th-minute strike against Leicester with a penalty corner seven minutes later to secure their second win of the women's Investec season.

Second-placed Surbiton hammered bottom of the table Reading 7-0. Rebecca Herbert and Charlotte Calnan both scored twice, with Hannah Coulson, Sandra Roche and Giselle Ansley also on the mark.

Holcombe inflicted East Grinstead's first league defeat of the season, beating the newly promoted side 2-1.

Lucy Wood scored a goal in each half to put Holcombe two goals up while Zoe Burrell pulled one back in the 56th minute. Clifton beat Buckingham 2-1 with goals from Els Mansell and Jess Bloom.

Alyson Annan, one of the game's great players, starts work as the new women's coach of Olympic and world champions the Netherlands today.

The Australian, who lives and coaches in Holland, follows on from Sjoerd Marijne who stepped down from the role after England's women beat the Dutch in the European Championship final in August at Lee Valley.

"We start with the group that was preparing for the EuroHockey Championships last summer," said Annan. "The training group is not yet final. I will make decisions about that. "

The Daily Express


---

Malvern ends Paragon men perfect start

Darryl Hume scored four minutes from the final whistle as Courts Malvern ended the perfect run of Paragon in the T&T Hockey Board National Indoor Championship Men's Open Division with an entertaining 4-4 draw at the Woodbrook Youth Centre, Hamilton-Holder Street on Sunday.

Winner of its previous three matches over Defence Force (4-2), defending champion Queen's Park (6-2) and Fatima (7-5), Paragon was confident of victory against Malvern, beaten in its first to matches by Petrotrin (2-4) and Fatima (1-4).

However, Malvern had other ideas and took a seventh-minute lead through Kristien Emmanuel, only for Paragon to hit back with three goals from Kiel Murray in the ninth and 23rd, and Cogie Butler in the 19th.

Emmanuel then netted two more goals in the 28th and 30th to level the match at 3-3 and set up an interesting final ten minutes. Murray also completed his hat trick in the 32nd minute to swing the match back in Paragon's favour, however Malvern had the final say in the contest with Hume 36th minute equaliser.

Earlier, Akim Toussaint banged in a handful of goals for Paragon while Terrence Baptiste added two, and Butler, one in a 7-5 beating of Fatima. The four points on the day lifted Paragon, last year's runner-up, to ten points from four matches and has matches left against Petrotrin and Notre Dame.

Petrotrin is second with nine points after it rattled off a third straight win since losing its opener 4-5 to the Dames, with a similar 5-4 triumph over Defence Force led by two goals each from Evan Farrell and Wayne Legerton, the latter of which got the winner in the 40th minute. In the Women's Open Division, Harvard Checkers got a hat trick from Cristina Abreu in a 6-4 win over Malvern.

RESULTS
Men's Open:
Paragon 8 (Akim Toussaint 7th, 11th, 14th, 22nd, 35th, Terrence Baptiste 17th, 22nd, Cogie Butler 40th) vs Fatima 5 (Andrew Vieira 19th, 36th, Jordan Vieira 28th, 31st, Che Modeste 23rd)
Paragon 4 (Kiel Murray 9th, 23rd, 32nd, Cogie Butler 19th) vs Malvern 4 (Kristien Emmanuel 7th, 28th, 30th, Darryl Hume 36th)
Petrotrin 5 (Evan Farrell 5th, 18th, Wayne Legerton 17th, 40th, Dwain Quan Chan 38th) vs Defence Force 4 (Nicholas Wren 22nd, 34th, Marcus James 8th, Marcus Campbell 15th) 

Women's Open:
Harvard Checkers 6 (Cristina Abreu 1st, 20th, 30th, Patrice Padmore 10th, Yesenia Luces 22nd, Kwylan Jaggassar 37th)  vs Malvern 4 (Krizia Layne 14th, 16th, 18th, Andrea Jackson 40th)

STANDINGS
Women's Open Division:

Teams    P    W    D    L    F    A    Pts
Paragon    2    2    0    0    7    3    6
H/Checker    1    1    0    0    6    4    3
Ventures    1    0    0    1    1    2    0
Malvern    2    0    0    2    6    11    0
GCC    0    0    0    0    0    0    0
Men's Open Division:
Paragon    4    3    1    0    21    13    10
Petrotrin    4    3    0    1    19    14    9
N/Dame    2    1    1    0    8    7    4
Fatima    3    1    0    2    12    14    3
QPCC    2    0    1    1    5    9    1
Malvern    3    0    1    2    7    12    1
D/Force    2    0    0    2    6    9    0

The Trinidad Guardian


---

Paragon women stay unbeaten

Nigel Simon

Alanna Lewis and Esther scored two goals each as Paragon maintained its perfect start to its title defense in the   T&T Hockey Board National Indoor Championship Women's Open Division with a 5-2 beating of Courts Malvern at the Woodbrook Youth Centre, Hamilton-Holder Street, Woodbrook on Saturday.

Winners of its opener, 2-1 over Ventures, Paragon raced into a 4-0 half-time lead over Malvern with Lewis (1st & 4th) and Dixon (5th & 11th) scoring first-half braces.

Krizia Layne pulled a goal back for Malvern in the 23rd but the prolific Kristin Thompson scored  fifth for Paragon in the 33rd to kill off the contest before Layne grabbed a late second for Malvern.

The win lifted Paragon to maximum six points while Ventures, Malvern and Harvard Checkers are yet to get off the mark.

Petrotrin, Paragon maintain streak

In the Men's Open, Paragon, beaten in last year's final by Queen's Park, and Petrotrin are joint top of the table with maximum six points from two matches played each.

Paragon, coming off a 4-2 win over Defence Force to flick off its campaign, exacted some revenge on the Parkites with a  6-2 bashing led by a beaver trick from Akim Toussaint. Toussaint who is coming off a pro-stint in Australia got goals in the 13th, 23rd, 24th and 34th while fellow national players Kiel Murray (14th) and Christopher Scipio (32nd) were also on target for the rampant Paragon to cancel out items by Nicholas Camacho (21st) and Jerry Bell, on the stroke of full-time.

Petrotrin, which spanked Fatima 6-3 last weekend, got a double from Dwain Quan Chan, in the 27th and 38th minute and one apiece from Wayne Legerton (11th) and Brian Garcia (26th) to turn back Malvern 4-2, with Kristien Emmanuel getting both replies for the losers.

The Parkites also had a 3-3 draw with Notre Dame while Fatima outclassed Malvern 4-1 in Saturday's other men's encounter.

QPCC takes Mixed Veterans lead

In the Mixed Veterans, defending champion Queen's Park climbed to the top of the table after getting two wins from as many matches played on Saturday, 7-5 over the previously perfect Notre Dame and 8-0 against winless Police.

With the six points earn, the Parkites improved to ten points from four matches and one match left to play against Defence Force (six points) while the Dames are second with nine points ahead of their final encounter versus Malvern which has two matches left and three points.

At the end of the Mixed Veterans round-robin the top four will advance to the semifinals on October 31, ahead of the final playoffs the following day.

RESULTS

​Men's Open

Notre Dame 3 (Shaquille Daniel 18th, 30th, Aidan De Gannes 32nd) vs QPCC 3 (Jerry Bell 13th, Mark Ayen 22nd, Dominic Young 40th)

Petrotrin 4 (Dwain Quann Chan 27th, 38th, Wayne Legertonn 11th, Brian Garcia 26th) vs Courts Malvern 2 (Kristien Emmanuel 20th, 32nd)

Fatima 4 (Che Modeste 4th, Andrew Vieira 13th, Jordan Vieira 33rd, Jeremy Nieves 35th) vs Courts Malvern 1 (Hume 29th)

Paragon 6 (Akim Toussaint 13th, 23rd, 24th, 34th, Kiel Murray 14th, Christopher Scipio 32nd) vs QPCC 2 (Nicholas Camacho 21st, Jerry Bell 40th)

Women's Open

Paragon 5 (Alanna Lewis 1st, 4th, Esther Dixon 5th, 11th, Kristin Thompson 33rd) vs Courts Malvern 2 (Krizia Layne 23rd, 39th)

Mixed Veterans

Courts Malvern 4 (Anthony Marcano 13th, 29th, Cecile Wren 8th, Korry Bannett 14th) vs Police 0

QPCC 7 (Raphael Govia 8th,, 27th, Jerry Bell 9th, 26th, Claire Dos Santos 13th, Gary Chin 21st, Richard Thomas 28th) vs Notre Dame 5 (Selwyn King 20th, 22nd, 24th, 26th, Edrich Francois 8th)

Notre Dame 4 (Selwyn King 12th, 14th, 17th, 23rd) vs Defence Force 2 (Nicholas Wren 11th, 19th)

Fatima 7 (Derek Lee 10th, 11th, 11th, 12th, Rolph Young 9th, 12th, Brian Garcia 20th) vs Defence Force 3 (Gary Griffith 8th, Anthony Morales 28th, Nicholas Wren 30th)

 Mixed Division

QPCC 8 (Claire Dos Santos 2nd, 4th, 6th, 8th, Raphael Govia 1st, 22nd, Azad Ali 19th, Richard Thomas 30th) vs Police 0

The Trinidad Guardian


---

It's time FIH distribute at least 1000 goalkeeper kit to all member nation schools

s2h Team

Hockey is mostly played by poor section of people, at least in this part of the world (India), which won almost all laurels for about 40-50 years continuously in the past.

However, field hockey is one of the costliest sports especially for schools, which has to cater variety of sporting disciplines to its wards.

A goalkeeper kit is the deadly weapon in the hockey's development path. As every rule now is changed and favours fast game, it becomes all the more important and significant to have at least one goalie set for every team.

But not all can afford to.

Most schools in India which dares to play hockey, just keeps two kickers, two pads, and a chest guard, and that's all. Technically, a goalie kit has 20 plus components.

This writer runs a project called One Thousand Hockey Legs; running hockey teams in 24 schools in Indian capital alone.

But till a few months ago, we had only six goalkeeper kits and rotated so skilfully to meet the demands of 24 schools.

We fielded 18 schools teams in the Delhi Waveriders Inter-School Hockey Cup early this year – and had only 6 goalkeeper kit!

Imagine our plight.

We were thankfully and fortunately saved from this dilemma by the generosity and hardwork of Duth goalie Jaap Stockmann, who ran a project called Chak De India in The Netherlands and got us many many goal keeper kit shipped to our door steps.

The reason why I all of sudden talk about goalkeeper kit is the because of today's bad experience I had during the just commenced 32nd Nehru Sub-Junior Tournament.

The Tournament Director, a former Indian international, quoted a recent FIH rule change and demanded two goalkeepers, fully equipped, should form the team of 16.

Lo!

Otherwise the under-15 school team will not be allowed to play. She showed mercy so we complete the match, it was same for all other 7 teams too.

Well, we cannot blame her if the FIH Rule says so.

It is actually not possible for anybody to keep track of rule change in FIH.

FIH is antithesis of FIFA; that's why hockey is where it is and footfall is where it is.

Only mad people or whatever genre, can only keep the pace of rule change in field hockey.

Certainly am not mad, so I don't keep track of rule changes. Am fortunately not keen to have expertise on hockey rules and regulations.

Simply because I have many better and useful jobs to do.

If there are 16 players in the team, why it should have two goalkeepers with full kit?

It has any logic?

FIH on one hand allows play without even one goalkeeper and on the other stipulates two goalkeepers in the 16-member team.

Is it to motivate goalkeepers and promote them or to encourage sales!

Have anyone noticed how a school team goalkeeper carries his kit, commutes in public transports, and checks in in Metro trains?

Its almost punishment to be a goalkeeper in school team.

It is almost punishment to schools to take up hockey.

However, I find a positive in the two-goalie theory, and if this is implemented the global hockey will improve, and every country will have at least one Jaap Stockmann, Nicolas Jocobi, PR Sreejesh and the like in their ranks.

For that, the FIH should show some generosity and commitment.

That is, the FIH has to procure or produce goalkeeper kit in mass, and donate at least one thousand, if not more, to every hockey playing developing and underdeveloped country.

This can ease things for schools in most countries.

Because such kind of distribution will entail production of huge quantities of goalkeeper kit, leading to low costs. In this case, why only two goalie in 16 member school team, we can even have three!

Note: This is the recent rule change according to Tournament Director

Stick2Hockey.com


---

Mental Health Awareness by Paul Gleghorne




Green Machine stalwart Paul Gleghorne has written a blog on mental health awareness. Paul, with over 130 caps for Ireland, is part of the squad that made history by winning bronze at the European Championships, and has opened up about his personal struggles with mental health issues. Read Paul's blog below and check out Mental Health Ireland or Aware to learn more about mental health.

Mental Health Awareness by Paul Gleghorne

Following on from the "success" of World League 3 in Antwerp and European Championships in London the profile of the Ireland Men's Hockey Team has been raised in recent months.  As a result of our success the profile of all the individual players of the team have been raised, with more coverage in newspapers and online articles and increased attention on social media.

I was asked if I would use this increased profile to write something to try and raise awareness for mental health.  I have personally struggled with mental health issues for most of my life however I only sought professional help for it for the first time in January 2014.  I debated long and hard about whether or not I would write something and share it when first asked.  I weighed up the pros and cons and to be honest, there were a lot of cons (and I mean a lot) and only one real pro.  The pro was that someone (anyone) might read it, identify with it and it would encourage them to get help.  In my opinion, to help even one person outweighed all the cons, so I decided to do it.  But I decided not now.  I would wait a while, maybe a few years, maybe when I'd finished treatment, maybe when I'd finished playing hockey.  I thought it would be "easier" to do it then.  Finally I decided that this was a selfish attitude to take.  Someone somewhere might be really struggling with mental health issues but I wanted to wait because it would be "easier" for me.  After much consideration I have decided to share this now.

I first started feeling unwell when I was 8 years old.  I didn't really understand the feelings I had at the time as I wasn't fully aware of what was "normal" and what wasn't.  Then when I reached my early teens, I knew the way I felt wasn't right but I was too scared to say anything to anyone.  Despite having a network of close friends and a loving family around me, I just couldn't bring myself to speak to anyone about it.

One of the biggest things I struggled with was the fact that I didn't know why I felt the way I did.  I knew that I was very fortunate and that I had a lot of positives in my life that others might have envied so I couldn't comprehend why I had these feelings and emotions.  My conclusion at the time was that it was because I was "weak" and I was unable to cope with things that "normal" people could cope with easily.  This made me even more afraid to talk to anyone about what was going on.  Since seeking professional help in January 2014, I have been diagnosed with a number of anxiety and depression disorders which goes some way to explaining why I felt the way I did and the way I do right now.  If I had known at the time that I was ill, I really hope that I would have sought professional help earlier.  I also wonder if there had been someone that I knew or knew of who was suffering from their own mental illness, would that have encouraged me to seek help?  I don't know but that is ultimately the reason I have decided to share this.

I carried on through my teenage years without talking to anyone about how I was feeling.  Sometimes it wasn't too bad, sometimes it was really bad, but it was always there. At fourteen years old insomnia, self-harm and suicidal thoughts were now just a part of my life.  I got better and better at hiding how I felt, and the better I got at hiding it the harder it was for me to even contemplate telling anyone.  By my late teens I was set in my ways and I had abandoned any hope of one day feeling better.  I am so fortunate to have had such a close family and group of friends around me, that were helping me get through each day even though they didn't realise it.

My illness worsened through university, but by now I was an expert in masking my real emotions.  It had now got to the point where even if I did want to tell someone, I didn't think that I could as they would know that I had been hiding things from them.  I worried that people would think that I had lived a lie or been deceitful by keeping it from them.  I also wanted to protect the people that I cared about from the truth. I've learnt since then that not telling the people I cared about was the opposite of protecting them. At that point though, I was certain that I would live the rest of my life with this "secret".  When I started working, nothing changed, if anything my feelings got worse.  Finally I deteriorated to such a state that I just couldn't go on hiding the way I felt. I was exhausted from life and exhausted from the way I had felt for so long.  I couldn't remember the last time I got up in the morning and wanted to be there.  My thoughts of self-harm and suicide seemed to have gotten progressively worse and worse since childhood.  In my head it was just going to keep getting worse.  One day, I had enough and I decided I was finally going to end the pain.  I went to visit the cemetery where my mother (who passed away when I was 16) was buried.   As I looked at my mother's grave it brought back memories of how hard she battled against cancer, how she just refused to give up.  With tears in my eyes, I decided that I wasn't going to give up either.  I went home and sent myself an email to remind me to make an appointment with my doctor the next morning.  I view that moment as the defining moment in my life (so far).  I went to my Doctor in January 2014.  At 26 years old I finally went for help for something I had struggled with since I was a child.  This was the first step in getting help and I was referred for appropriate treatment.

A few months later I told my family and some close friends.  I provided them with a somewhat "sugar coated" version of my illness at first, but telling them was the best thing I have ever done.  The response I got from them was amazing and it gave me confidence to open up to more people over time.  Still, very few people in my life know about my illness (until now I suppose).  To date, I am continuing with treatment, and I am realistic that given the length of time I felt the way I did, that I still have a lot of treatment to go.  However, even after this relatively short period, I am starting to see some benefits already.  Starting treatment and telling my family is the hardest thing I have ever done, but also the best.  I would encourage anybody who feels they might benefit from professional help, or just from simply talking to someone to do so.

Of course, everyone has ups and downs!  Life is full of tough times and struggles. It is normal to feel low at times and it's normal to feel anxious about some things in our lives.  I'm not an expert so I don't know what represents a mental illness compared to what represents normal feelings everyone encounters as they journey through life, but there are experts out there, so if you feel you might benefit from getting help please do so.  If that feels like too much, maybe just talking to someone might help in deciding what the best thing to do is. There are many options out there, including just picking up a phone and calling someone from somewhere you feel comfortable.

Mental health covers a wide range of issues and illnesses but I do have some general advice for anyone who wants it.  My first bit of advice is the simplest… get some sleep!  I know it's difficult, especially for those who live a busy life, but really try to make time for it.  If you have trouble sleeping I suggest you speak to someone about it as there are things that can help.
My second bit of advice is, allow yourself to be satisfied.  In 2003, South African cricketer Graeme Smith scored two double centuries in consecutive Test matches against England.  The commentators attributed this feat to his motto which was "never be satisfied".  They said because of this attitude, which he tried to instil in his teammates, he wasn't satisfied with just a century or just one double century.  Young and impressionable, and already struggling with mental health issues, I adopted a similar attitude. I really took this motto on board.  I would never allow myself to be satisfied with an achievement. I would always be looking at what I could have done better.  I felt that if I allowed myself to be satisfied then that would mean I wouldn't be able to improve or do better.  I now know it's no way to live your life.  Allow yourself to be happy if you have done something well and be proud of your achievements.  Doing so is not going to stop you from doing better in the future. If you still have the desire to improve then you will.

Thirdly, look out for your friends and family.  If someone we care for has symptoms of a physical illness we would encourage them to seek medical attention.  However, we are much less likely to look for symptoms of mental health illness or recommend they seek help if they do exhibit symptoms of mental health issues.  It is difficult to recognise symptoms as people will usually look to hide them but really make an effort to look out for people who you are close to.  You can find a comprehensive list of symptoms of a wide range of mental health issues online if you have any concerns.  Despite believing that I masked my mental health issues for most of my life, I still exhibited many of the symptoms commonly associated with them, but because I seemed "ok" there was no real need for people to pay attention to them.

We also need to beware of envy.  We are all guilty of looking at people and perceiving that they have it all worked out, or that their life is so good, or that people don't know how "lucky" they are.  We look on with envy at these people without knowing what sort of mental and emotional pain that person might be going through.  They may not be in any sort of pain at all but we have no idea, only they really know.  The world can be a cruel place and whilst we all need to recognise and be thankful for all the good things we have in life, this does not make anyone immune from illness.

My final piece of advice is to avoid being too judgmental of each other.  We live in a world full of criticism and judgement and we are constantly under scrutiny from people that know very little about us or our journey.  Avoid judging people without actually knowing the full story, without knowing what is actually going on in their head.  Often people who are critical of others are even more critical of themselves so give others a break and give yourself a break.

I have deliberately not talked about the specifics of my mental illnesses because I believe mental health issues are so broad I don't want to make this about a particular disorder or disorders.  I want to reassure that anyone reading this who feels they may be suffering from any type of mental illness, you are not alone, there are other people struggling just as you are.  You can get help, it's not always easy but it will be worth it.

I would like to take this opportunity to thank a number of people who have helped me along the way.  Firstly, my friends and family for both helping me just get through the day and also for supporting me through my treatment to date.  The support I have had is incredible and I will never be able to properly show my appreciation for those that have provided it… they know who they are!!  I would also like to thank my teammates, as even though they might not have known about my problems, when you feel alone in the world there is an enormous sense of belonging when being part of a team.  No matter how low I have been, no matter how bad things got, when I got to play a match I could just leave it all behind, my troubles would still be there when the game ended but for that time, I could just forget about my problems and play.  I am lucky to have shared some of the best times in my life with my teammates which I will never forget.  I would also like to thank my employers, Viridian / Energia, for supporting me and for allowing me to receive treatment at times within working hours, and also supporting me by allowing me to take time off to play hockey which is an important part of my life. Receiving support like this really makes all the difference.  Finally, I would like to thank you for taking the time to read this… Thank You!

Paul Gleghorne

Irish Hockey Association media release


---

Ban on Gurbaj set aside

The decision has opened the doors for a possible comeback to the National side.

The Punjab and Haryana High Court, on Monday, set aside Hockey India's nine-month ban on midfielder Gurbaj Singh, terming it "illegal, arbitrary and unreasonable".

The decision has opened the doors for a possible comeback to the National side.

The court also directed the federation to reconvene the Athletes Grievance Redressal Committee — which had initially proposed the ban — within a week and decide on the imposition of any punishment/penalty, if need be, in accordance with Hockey India's Code of Conduct guidelines.

"I knew I will get justice since I have not done anything wrong. Even in court, they failed to give any substantial reason to justify such a long ban or any provision in the Code of Conduct rules for such a harsh punishment," a relieved Gurbaj said after receiving a copy of the order.

The federation has decided not to go on appeal.

The Hindu


---

HC stays Hockey India's ban on Gurbaj

HI president Batra welcomes decision

Chandigarh: While welcoming the decision, Hockey India president Narinder Batra said that the federation was not against any player and would adhere to the decision announced by the Hockey India Athletes Grievances Redressal Committee. "We only wanted to send a strong message that no indiscipline by any player will be tolerated and I think we were successful in that," said Batra.

Acting on hockey player Gurbaj Singh's petition against the Union of India and other respondents, Justice Rakesh Kumar Jain of the Punjab and Haryana High Court has set aside orders banning him from playing the game for nine months on the allegations of misconduct.

As the petition through counsel Puran Singh Hundal came up for the final hearing, Justice Jain minced no words to say that the impugned orders were "patently illegal, arbitrary and unreasonable".

At the same time, Justice Jain remanded the matter back to "Hockey India/Hockey India Athletes Grievances Redressal Committee".

Directions were also issued for convening a meeting within a week from receiving the order's copy to take a decision on the imposition of the punishment or penalty "if need be".

Justice Jain also made it clear that the punishment or penalty, if at all required, should be commensurate with the allegations and charges levelled against the petitioner.

The decision taken by the committee shall be "intimated to the petitioner within two days thereafter".

Gurbaj was blamed for not being serious about training, was allegedly observed distracting other players and showing disrespect to the members of the coaching staff. He was also blamed for showing total lack of emotion and empathy as he complained about the quality of food, though the chief cook had returned after his wife's funeral. He was also accused of showing disregard to the coach.

Justice Jain asserted: "These incidents, even if taken to be true, though refuted by the petitioner, cannot be brought within the ambit of serious misconduct in order to attract the punishment of a ban of nine months, especially when the respondents have failed to show from the Rules and Regulations the provisions of the punishment of a ban except for certain orders passed in various meetings of the Hockey India Disciplinary Committee.

"It is found that bans were imposed in the past but in the circumstances where the players either had assaulted, had an altercation with the umpire and left the field and did not return, were found over-aged, used abusive language or showed the utmost disrespect to the officials during a match. Are these the allegations against the petitioner? The answer is 'no'."

Justice Jain added that the respondents could not act arbitrarily in imposing the punishment and travel beyond the "code of conduct-guideline sanctions" as these were provided to keep a check on the arbitrariness on the committee's part while imposing a punishment. "It is a salutary principal of criminal jurisprudence that the punishment imposed should commensurate with the offence committed," Justice Jain added.

HI president Batra welcomes decision

While welcoming the decision, Hockey India president Narinder Batra said that the federation was not against any player and would adhere to the decision announced by the Hockey India Athletes Grievances Redressal Committee. "We only wanted to send a strong message that no indiscipline by any player will be tolerated and I think we were successful in that," said Batra.

The Tribune


---

HC sets aside ban on hockey player Gurbaj Singh

Ajay Sura,

CHANDIGARH: Giving relief to suspended Indian hockey player Gurbaj Singh, the Punjab and Haryana high court on Monday set aside the nine-month ban imposed on him by Hockey India.

A deputy superintendent of police (DSP) in Punjab, 27-year-old Gurbaj was suspended for nine months in August on charges of creating factions within the team and misbehaving with the coaches.

Gurbaj had moved the high court seeking cancellation of the ban on the grounds that it would deprive him of a chance to represent India in the 2016 Rio de Janeiro Olympics.

The court called the punishment excessive.

Disposing of a petition filed, Justice R K Jain of the HC said, "The orders passed by the authorities on August 10, 2015 and September 18, 2015, imposing ban of nine months on Gurbaj, are patently illegal, arbitrary and unreasonable and hence, both the impugned orders are hereby set aside."

The court sent the matter to Hockey India, directing them to convene a meeting within one week and take a fresh decision for imposition of punishment penalty on Gurbaj if needed. They have been directed to inform Gurbaj about the outcome of the meeting within two days.

What court said...

"Hockey India cannot act arbitrarily in imposing punishment and travel beyond the code of conduct-guideline sanctions, as these are provided to keep a check on the part of the committee while imposing punishment as it is a salutary principal of criminal jurisprudence that the punishment imposed should commensurate with the offence committed," said the HC, while finding his punishment excessive.

The Times of India


---

Punjab and Haryana HC stays HI's 9-month ban on Gurbaj Singh

NEW DELHI: In a big relief for Gurbaj Singh, the Punjab and Haryana high Court termed the nine-month ban imposed on the experienced midfielder for creating groupism and disharmony within the team as "illegal" and ordered stay on the sanction with immediate effect.

The court gave Hockey India (HI) a week's time to convene a meeting of its Athletes Grievances Redressal Committee to deliberate and take a call on the matter.

"The facts and circumstances discussed here-in-above lead to an irresistible conclusion that that the impugned orders dated 10.08.2015 and 18.09.2015, imposing ban of 9 months upon the petitioner, are patently illegal, arbitrary and unreasonable and hence, both the impugned orders are hereby set aside," Punjab and Haryana high court judge Rakesh Kumar Jain said in his order.

"However, the matter is remanded back to Hockey India /Hockey India Athletes Grievances Redressal Committee, who would convene a meeting within a period of one week from the date of receipt of certified copy of this order and shall take a decision in that meeting for imposition of punishment/penalty upon the petitioner, if needed be, as per Levels 1, 2 and 3 of the Code Conduct Guideline Sanctions provided in Appendix-12 of the Code of Conduct (Players & Players), which shall also commensurate with the allegations/charges levelled against the petitioner in Points 12(b), (c) and (d), as mentioned in the minutes of the 2nd meeting of the Hockey India/Hockey India Athletes Redressal Grievances Committee held on 10.8.2015.

"The decision taken by the Committee shall be intimated to the petitioner in two days thereafter," the Court said in its judgement.

HI had imposed a ban of nine months on Gurbaj after former national coach Jude Felix had submitted a report following the Hockey World League Semifinals in Antwerp, Belgium to the Federation, in which allegations of misbehaviour were made against the veteran midfielder.

Gurbaj had appealed against the disciplinary committee's findings and the matter was heard by a HI committee comprising president Narinder Batra, CEO Elena Norman, Harbinder Singh and RP Singh.

However, they were not convinced by the clarification offered by the player.

The ban means Gurbaj will miss next year's HIL and Hockey World League (HWL) finals to be held in Raipur, starting November this year.

The Times of India