All the news for Monday 21 September 2015

Kyle Pontifex holds his nerve during National Hockey League shootout win

LIAM HYSLOP



Capital players swarm around their goalkeeper, Kyle Pontifex, after his successful save that won them the National Hockey League title. PHOTOSPORT

Kyle Pontifex is the man you want for a pressure situation.

The 35-year-old former Black Sticks and current Capital goalkeeper kept a cool head to save Southern's last attempt of the National Hockey League final shootout from Kirk Shimmins on Sunday.

The game went to a shootout after a tense and goalless 60 minutes of hockey, but Pontifex said he felt no nerves before the final one-on-one showdown.



Capital celebrate with the Challenge Shield after winning the National Hockey League title. PHOTOSPORT

"I think out of everyone I've got the easiest job because I can play a part in it, everyone gets nervous when they're watching on telly or from the sidelines because they can't affect it."

Goalkeepers are rarely villains in shootouts - the expectation is on the attacker to score - but top-class keepers can turn a shootout, just as Pontifex did.

The most important thing for a goalkeeper in a shootout was to remain calm, Pontifex said, although he admitted to being so focused he initially didn't know his save had won the game.

"With the shootouts the way they are, you just need to stay in it and stay on your feet for as long as possible, given the eight seconds deadline as soon as you commit or dive one way you've taken yourself out of the competition.

"I wasn't sure if it was the last one or not, so I was hoping it was and I had to have a bit of a pause to make sure the refs called fulltime, when they did I was pretty happy."

The team had little time to celebrate after the 4-3 win in the shootout, driving from Whangarei to Auckland Airport just in time to make a 9pm flight home.

Despite the tough journey, Pontifex said the whole squad was buzzing on the way home after winning Capital's first men's NHL title since 2010.
Ad Feedback

"It's been a long time coming for the region and a lot of the guys have put in a lot of effort over the years, so it's great reward for that effort."

For Pontifex, it justified his decision to return to the Capital NHL team after a year out to focus on study, work and family.

"It means an immense amount to me, over the years you have a lot of situations and a lot of tough times and you certainly lose a lot more than you win.

"The sacrifice is all worthwhile when you come away with the title, many seasons you sacrifice a lot only to fall short, so I do definitely enjoy it and it's the reason we play sport, to get that winning feeling."

Black Sticks coach Colin Batch is expected to name his squad this week for October's Oceania Cup in which the team needs to beat Australia to qualify for the Olympics.

Pontifex has not played for the national team since the 2012 Olympics after scaling back his hockey to be with his young family, but said he was open to a callup.

"It would be nice to be selected. I'd probably have a bit more juggling to do. I think we'll just play it by ear and if Colin is keen to have me involved then I'll be keen to be involved."

Stuff


---

THT lift TNB Cup again

By Jugjet Singh

THE TNB Cup had to be decided on a penalty shoot-out after regulation time saw Kuala Lumpur Hockey Club (KLHC) and Terengganu Hockey Team (THT) tied 1-1 in front of a capacity crowd at the National Hockey Stadium in Bukit Jalil.

And after a harrowing shoot-out, which also ended in a 3-3 draw and went into sudden-death, THT lifted their second consecutive double when Syamim Yusof missed, while Nicholas Cicelio scored for a 5-4 win.

The second pitch finally saw a capacity crowd of 3,000, as THT and KLHC rallied their supporters by bus-loads, and the start of school holidays also lend a helping hand.

In a pulsating first quarter, Razie Rahim hit the bar in KLHC's first penalty corner, while THT's top-gun Faizal Shaari scored in the third minute, but video referral denied him glory as the ball was poorly trapped and it hit his body before he scored.

However, both the teams held back in the second quarter, and only started playing hockey again after the half-time break.

There was very little separating both the sides, until Firhan Ashaari won them a penalty corner in the 36th minute, and Faizal almost tore the netting when he gave THT the lead off his 18th goal of the season.

And it was game on in the 38th minute when Razie Rahim flicked home his 12th goal, to equalise for KLHC. While the strikers form both sides were blunt, it looks like penalty corners are going to decide the champions.

KLHC goalkeeper, a veteran of many internationals, kept his team in the hunt with super saves -- and was aptly named as the Best Goalkeeper.

The match went into penalty shoot-out, but 10 seconds before the regulation time ended Faizal and Umar Bhutta were yellow carded for being involved in a shoving match.

In the bronze battle, Sapura hammered Maybank 6-0 to claim RM40,000 while the Tigers received RM30,000.

Pakistan import Haseem Khan started the goal-count with a 24th minute deflection, while the other goals were scored by Dangerous Lee (39th), Marhan Jalil (45th), Faridzul Afiq (47th, 54th) and Haseem (50th).

Sapura coach Tai Beng Hai attributed the win to early goals, while Maybank coach S. Vellapan said their downfall was due to lack of desire.

"Maybank were a diluted side as three of their imports were on the crock list, and also, we scored early goals do douse their fire," said Beng Hai.

As for Vellapan: "My players lacked the desire to win, and that was the root of our collapse."

RESULTS: Final -- KLHC 1 THT 1 (THT win 5-4 in shoot-out); Third-Fourth: Sapura 6 Maybank 0.

ROLL-Of-HONOUR: Fairplay: THT; Man-of-the Final: Razie Rahim (KLHC); Best Goalkeeper: Roslan Jamaluddin (KLHC); Top Scorer: Faizal Shaari (THT, 18 goals); Player-of-the-Tournament: Fitri Shaari (THT).

Jugjet's World of Field Hockey


---

Terengganu secure double double in nail-biting final

By S. Ramaguru



The Terengganu hockey players and officials celebrate winning the TNB Cup after beating KLHC in the final on Sunday. - IZZRAFIQ ALIAS/ The STAR

KUALA LUMPUR: Terengganu won their second double in as many years when they edged Kuala Lumpur Hockey Hockey (KLHC) 5-4 in a penalty shootout after the final ended 1-1 in regulation time at the National Hockey Stadium in Bukit Jalil.

For the second year running, the overall title winners for the TNB Cup had to be decided by a penalty shootout.

Last year the match ended in a 3-3 draw and Terengganu won the shootout to emerge champions.

Sunday night's match had all the ingredients of a classic and could have gone either way.

Faizal Saari was the scorer for Terengganu while Mohamed Razie Rahim netted for KLHC in regulation time. And even the mandatory five attempts during the shootout failed to separate the teams.

In the end, the match was decided by a sudden-death shootout.

It was Argentine Nicholas Cicileo who gave the east coast side the winning goal. It was heartache for KLHC again as Mohamed Syamin Yusof missed his attempt.

Both teams were evenly matched at the start. In the sixth minute, Faizal managed to score past KLHC goalkeeper Roslan Jamaluddin. But KLHC sought a video referral and the goal was disallowed for a leg infringement.

Terengganu only managed to break the deadlock in the 36th minute. With their second penalty corner of the match, Faizal was on target to give Terengganu the lead.

But two minutes later KLHC restored parity with Razie firing home from their third penalty corner.

The fourth quarter saw both teams pushing hard for the winner, but the few attempts by both teams were well saved by the goalkeepers.

Tempers flared in the 69th minute with KLHC's Umar Bhutta and Terengganu skipper Mohamed Shahrun Nabil got involved in a scuffle. Faizal, who was nowhere near the incident, raced towards Umar and shoved him. Both Umar and Faizal were yellow carded while the two skippers – Razie and Shahrun – were shown the green cards.

It was the only interesting incident before the match went into the thrilling shootout.

In the playoff for third place, Sapura scored an easy 6-0 win over an injury-hit Maybank.

Abdul Haseem Khan (21st and 50th minutes), Faridzul Alif (47th and 57th), Dangerous Lee (38th) and skipper Mohamed Marhan Jalil (45th) were the scorers.

TNB Cup
FINAL: Terengganu 1 KLHC 1 (Terengganu won 5-4 after penalty shootout)
THIRD PLACING: Maybank 0 Sapura 6

ROLL OF HONOUR
OVERALL CHAMPIONS: Terengganu (TNB Cup): (RM60,000)
RUNNERS-UP: KLHC (RM60,000) *Prize money split 50-50.
THIRD: Sapura (RM40,000)
FOURTH: Maybank (RM30,000)

LEAGUE CHAMPIONS: Terengganu (RM70,000)
RUNNERS-UP: KLHC (RM50,000)
THIRD: Sapura (RM40,000)
FOURTH: Tenaga Nasional (RM30,000)

SPECIAL AWARDS
FAIRPLAY: Terengganu (RM4,000)
BEST PLAYER OF TOURNAMENT: Fitri Saari – Terengganu (RM2,000)
BEST GOALKEEPER:  Roslan Jamaluddin – KLHC (RM2,000)
TOP SCORER: Faizal Saari – Terengganu – 17 goals (RM2,000)
FINAL'S MAN-OF-THE-MATCH: Mohd Razie Rahim – KLHC (RM2,000)

The Star of Malaysia


---

OZ and Amsterdam lead way in Holland




Oranje Zwart and Amsterdam are the two remaining sides with perfect records after they got the better Bloemendaal and Voordaan, respectively.

OZ won a close fought tussle at Bloemendaal 2-1 as they came from a goal down in a lively 11 minute spell. Russell Ford broke the dead lock in the 39th minute only for Caspar van Dijk to equalise soon after. Bob de Voogd's penalty stroke then won the tie with 20 minutes to go as Vincent Vanasch put in a fine performance between the posts.

Martijn Havenga's late penalty corner earned Kampong a late draw against HGC on day two of the Hoofdklasse, a result that saw both sides drop points for the first time this season.

Bjorn Kellerman's poked effort got the Utrecht side off to a great start but corner efforts from Gonazlo Peillat and a cracking volley from Vincent Spitaels had HGC leading 3-2 late in the game.

Havenga, though, added his second corner goal of the game to snatch the point at 3-3.

Amsterdam eased past Voordan in Groenekan with goals from Mirco Pruyser, Sander 't Hart and Valentin Verga in the first half before Teun Rohof, Kenny Bain and Robert Tigges stretched the advantage out to 6-0 in the final quarter.

Rotterdam were held to a 2-2 draw by SCHC as Jeroen Wolters' corner tied things up. After Roderic Schwirtz's opening goal, Jeroen Hertzberger and Simon Egerton swapped the lead in Rotterdam's favour before they were pegged back.

Hurley beat Pinoké 3-1, continuing their fine run against their neighbours with goals from Christiaan Collot d'Escury, Thom Hayward and French man Martin Genestet.

Den Bosch outdid Schaerweijde 2-1 thanks to Noud Schoenaker's second half goal.

Euro Hockey League media release


---

Monkstown bring in seven for EHL bid

Irish champions Monkstown have increased their quotient of European bronze medalists to four players with the arrival of Jonny Bruton, pictured being lifted by David Harte.

His switch in the past fortnight from Three Rock Rovers means he links up with goalkeeper David Fitzgerald, Peter Caruth and Kyle Good who moved back to the club from Dragons earlier in the summer.

They are among a group of several new arrivals at the club with Australian duo Robbie Campbell and Josh Gregory also linking up with the side from Gordon-North Sydney in Australia.

Irish Under-18 player Ziggy Agnew is another addition, moving from Avoca while Karl Smith and Dan Poff switch from Corinthian. On the debit side, young players Jazze Henry, David Nolan and Wilf King have moved on to university hockey.

Swiss international Fabian Wullschleger has returned to his home country after a year with the club while French Under-21 Edouard Delobelle and German player Thomas Sonntag have also gone back after a year with the club.

The side is also looking forward to the return of drag-flicker Richard Sykes who has been playing in the Malaysian Hockey League during the summer. The side will play in the inaugural EY Hockey League in Ireland for the first time later this week when they play Railway Union.

Ireland has switched to a full-season national league, replacing the provincial structure leading into a shortened all-Ireland programme of the past few years.

Euro Hockey League media release


---

Forsyth saga helps Surbiton beat rivals



Surbiton's Alan Forsyth celebrates a goal against Beeston, Sept 27 2014, credit Peter Savage

A hat-trick from Alan Forsyth helped Surbiton maintain top spot in the Men's Hockey League Premier Division with a 6-4 win at Brooklands Manchester University on Sunday.

High-flying Surbiton appeared to be cruising to victory, until three late goals for Brooklands gave them something to worry about, although it wasn't enough to threaten the victory.

Goals on seven minutes from Forsyth and Chris Grassick put Surbiton ahead early on, and they led 3-1 following Forsyth's second on 11 minutes.

Brooklands pulled one back on 25 minutes thanks to Peter Friend, but Forsyth completed his hat-trick on 36 minutes, and Rupert Shipperley added goals on 45 and 63 minutes to make it 6-1.

Aidan Khares, Stefan Ray-Hills and Peter Cornell scored late goals for the home side, but it was too little too late.

Elsewhere, Holcombe beat champions Wimbledon 5-3 with Sam Ward scoring twice, while Richard Lane, Ashley Jackson and Stephane Vehrle-Smith also found the goal.

Pieter Wiegman scored Wimbledon's first half goal, and Richard Dawson-Smith and Phil Roper added to their tally on 53 and 58 minutes, but it wasn't enough to take back the lead.

Reading beat hosts Canterbury 4-2 after fighting back from a two-nil half time deficit. Tom Carson, Chris Newman, Andy Watts and Jonty Clarke scored their goals to cancel out the lead that James Oates and Craig Boyne had given Canterbury.

Beeston also won on the road, scoring three unanswered goals at East Grinstead through Elliot Hibell, Hamish Imrie and Tom Sorsby.

And Hampstead and Westminster drew 2-2 with Cannock. Stuart Loughrey and Neil Hamilton scored for the hosts, while Mark Daniel and Arjan Drayton-Chana were on target for Cannock.

Men's Conference West

Cheltenham are top of the Conference West after beating the University of Exeter on Saturday thanks to goals from Matthew Court, Rich Owen, Tom Cole and Luke Cole.

Elsewhere, the University of Birmingham beat Chichester Priory Park 5-3 to stay unbeaten, and Cardiff and Met were 3-2 winners at Team Bath Buccaneers.

Indian Gymkhana beat Fareham 5-1, while Isca overcame Guildford by the same margin.

Men's Conference North

Loughborough Students are the only team left with a 100 per cent record in the Conference North after beating Lichfield 2-1 thanks to goals from Murray Collins and Rhys Doherty.

Preston bagged their first victory, a 4-2 verdict over Deeside Ramblers, while Bowdon were 3-2 winners at Doncaster on Saturday evening.

Elsewhere, the University of Durham and Olton and West Warwickshire drew 3-3, while Sheffield Hallam and Wakefield battled to a 0-0 draw.

Men's Conference East

Two goals from Andrew Ross and others from Duncan Parnis and Ali Taylor helped Sevenoaks secure a 4-3 win at Oxted in the Conference East on Saturday.

The only other team with a 100 per cent record after two matches in Richmond, who beat Southgate 1-0.

In other action, Harleston Magpies scored in the last minute to draw 2-2 with West Herts, while on Sunday Bromley and Beckenham overcame Brighton and Hove 4-2 and Teddington and Cambridge City drew 2-2.

Men's Hockey League (Saturday, September 19 2015):

Men's Conference West: Cheltenham 4, University of Exeter 0.

Men's Conference North: Doncaster 2, Bowdon 3.

Men's Conference East: Harleston Magpies 2, West Herts 2; Oxted 3, Sevenoaks 4; Richmond 1, Southgate 0.

Men's Hockey League (Sunday, September 20 2015):

Men's Premier Division: Brooklands MU 4, Surbiton 6; Canterbury 2, Reading 4; East Grinstead 0, Beeston 3; Hampstead and Westminster 2, Cannock 2; Wimbledon 3, Holcombe 5.

Men's Conference West: Indian Gymkhana 5, Fareham 1; Isca 5, Guildford 1; Team Bath Buccaneers 2, Cardiff & Met 3; University of Birmingham 5, Chichester Priory Park 3.

Men's Conference North: Lichfield 1, Loughborough Students 2; Preston 4, Deeside Ramblers 2; Sheffield Hallam 0, Wakefield 0; University of Durham 3, Olton & West Warwicks 3.

Men's Conference East: Bromley and Beckenham 4, Brighton and Hove 2; Teddington 2, Cambridge City 2.

England Hockey Board Media release


---

Why do dreams exist, if not to strive to reach them?




There is a Hockey team in Tanzania which has a dream: to get the chance to play for a place at the Olympic Games in Rio de Janerio in 2016.

We are talking about a team made of 20 girls, who play field hockey in Tanzania, or 'sand & stone hockey', because in Tanzania there isn't any ground with actual grass or even artificial gras, so they have to adapt to play on every kind of ground!

How the Tanzania Women's Hockey Team Began

I'm Valentina Quaranta, an Italian field hockey player. I started playing hockey when I was 8 and continued for 20 years, progressing from junior to senior level, up to the Italian national team.

In 2011 I left Italy and came to Tanzania to volunteer with COPE as a teacher of small children. I didn't expect to find hockey, but by chance I did in the middle of 2013.

There was no active women's hockey team in Tanzania at that time. Hockey is not a famous sport in Tanzania, there are just a few men teams, mainly in the capital Dar es Salaam.

But one day I received a phone call from the Secretary of the Tanzania Hockey Association asking me to help revive the women's team, to coach it and find the funds to take it to play in the Africa Cup of Nations, in Nairobi.

In three months, together with the local coach Mnonda Magan, we gathered players and started to train. We had no hockey equipment, no facilities, and no funds at all. Moreover, when we talk about sport for women in a developing country like Tanzania, there are social and economic problems related to women that in the western world don't exist anymore.




For example, all the players don't have a job so they don't have the money to pay transportation costs. Some of them don't have even the shoes to train.

Despite everything we played in the Africa Cup of Nation in September 2013.

Africa Cup of Nations, 2013

When we arrived in Nairobi, the Westgate terrorist attack happened and the tournament was postponed. We had trained so hard and raised money to go to Kenya on top of that.

We were crushed but we remained motivation and when we came back to Tanzania, we continued to train and we got more donations from friends around the world that helped us go back again in Nairobi in November to finally play the Africa Cup of Nations.

We played against the strongest teams in Africa: Kenya, South Africa, Ghana. We lost all the games, but for us our victory was already being there.

For Tanzania was the first time ever to participate to the Africa Cup of Nation. The girls made history.

At the beginning of 2014 the first Women's Hockey Club was created, with the name of TWENDE, which in Swahili language means "let's go", as a message of women empowerment.

The team, with new, younger, players, went to play the Africa Club Championships in Uganda, in January 2014, finishing in the 5th place.

The Tanzania Women's National Hockey Team participated in September 2014 at the World League Qualification in Nairobi, finishing in 4th place, and continued to Zimbabwe for the Africa Club Championship, finishing in 7th place.

No jobs, no education, no money

Kidawa, the Captain of the Tanzania Women's National Hockey Team, and her teammates are young girls aged 18 to 29, who live in the poorest suburbs of Dar Es Salaam, the biggest city of Tanzania.

None of them has a job, none of them has a high level of education, and only some of them reached secondary school.

Some of them are single mothers. All of them wake up at 4am in order to be on the pitch at 6am ready to start training. Some of them live far away from the pitch and they don't even have the money to pay the bus ticket to come to train.

After training they go back home to their house duties, then some of them struggle to get a little income with some informal business.

They are the players of the talented Tanzania Women's National Hockey Team, yet they don't get any support from the government, we have to look for all our funds ourselves.

Now, Kidawa and her team, have a big dream, to get the chance to play for a place at the 2016 Olympic Games in Rio.

Can you get us to Africa Olympic Qualifying?

From the 17 to the 25 of October 2015, in Egypt, the Africa Olympic Qualifying Tournament will be played. All the African national teams will gather in Ismaila (on the Suez Channel) and will compete to win the place to represent Africa at Rio 2016.

The competition with other national teams will be hard, but for Tanzania's Women's Hockey Team the biggest challenge begins before they step on the hockey ground; the biggest battle is to raise the funds for the team to travel from Tanzania to Egypt and to pay the accommodation during the competition.

Sport teaches us to have objectives and to never give up even when the energy is over. Sport teaches us to give everything if you want to win, it teaches us to have confidence in ourselves and in others, it teaches us to cooperate, help and respect each other.

But most of all sport teaches us to dare and to believe in a dream. We have a dream, which is to go to Egypt.

We need people who are dreamers like us to help us to reach our goal. Let's play all together in this challenge, help us to get the funds to go to Egypt, please.




Valentia, Kidawa, and the Tanzania Women's National Hockey Team x

Pledge Sports

Note: The Africa Olympic Qualifiers have been moved to Johannesburg, South Africa, but Tanzania will still need help in getting there.


---

Never expected to be the costliest player of Hockey India League: Moritz Fuerste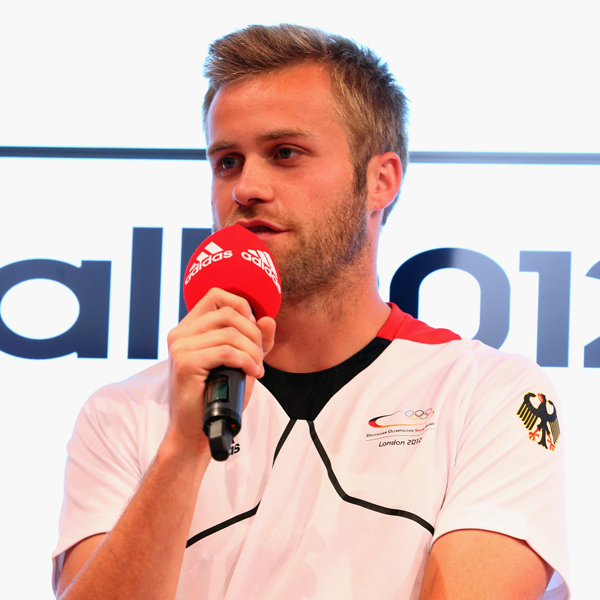 Moritz Fuerste Getty Images

Two-time Olympian Fuerste is also excited about the new HIL rule of counting one field goal as two and believes that it will put more emphasis on strikers as well as defenders.

Ace German striker Moritz Fuerste had never expected to become the costliest player of Hockey India League (HIL) and the star playmaker, who was sold for US $105000, is more than excited to be a part of the Kalinga Lancers squad.

The midfielder had a base price of US $30,000 and at one point Delhi Waveriders and Uttar Pradesh Wizards were leading the race in securing the two-time Olympic champion during the auction held here earlier in the week. However, the Lancers entered the race much later, when the bid was in US $90,000, to steal Fuerste for the highest price.

"I never expected anything like that. I am more than excited and I am very happy to play for Kalinga Lancers," Fuerste told PTI Bhasha in an email interview when asked about if he was expecting such a whopping amount.

"It seems that Kalinga Lancers are a very professional franchise. Dilip Tirkey (mentor) is a key figure and also Mark Hager is a great coach. And I already worked with team manager David John so it looks like a great set up," he said about his new team.

Two-time Olympian Fuerste is also excited about the new HIL rule of counting one field goal as two and believes that it will put more emphasis on strikers as well as defenders.

"Obviously that makes strikers even more important. On the other hand, you can argue that it also is more important to defend your goal better than before. Anyway, I like that idea.
It should bring some spice into the game," he said.

He also feels that not only Indian players but foreign players are also benefiting from HIL.

"It is not just young Indian players who get a chance to play with the best players in the world, but it is also beneficial for overseas players. It is not only because of the money but also skillwise as it has widened our personal horizon. And the hockey is also not that bad at all." When asked about Indian teams chances in Rio Olympics he said that India will fight for last four.

"I think India will fight for semifinals in Rio. India has got some fantastic players like Manpreet Singh, Birendra Lakra, Akashdeep Singh, Mandeep Singh and Rupinder Pal Singh to name a few. Manpreet is a great team player, which is something Indian players are not world famous for. Biru (Lakra) is a very talented player and so calm on the ball. Strikers like Akashdeep and Mandeep are also impressive, especially in the circle. And Rupinder Pal Singh is still one of the best defenders in the world. I enjoy watching those guys play," he added.

Apart from hockey, he loves coming to India for the food and enthusiasm of the people.

Currently busy in preparation for World Hockey league finals to be held in Raipur in December, Fuerste is hopeful of a good show by Germany.

"We had a bad day in the European final. But that won t bother us any further. We are back on track now and looking forward to the World League Final," added the striker.

DNA


---

Field Hockey Posts Back-To-Back Shutout Victories

By Amanda X. Fang

The Harvard field hockey team (3-2) recorded two consecutive shutout triumphs over the weekend, winning 1-0 against Northeastern (2-6) and 3-0 against Colgate (0-8). These games are the last before the Crimson readies to play their first Ivy League contest of the year against Yale.

HARVARD 3, COLGATE 0

The Crimson amped-up their offense in its game against Colgate by outshooting the Raiders 32-3. Jacobson continued to score goals for Harvard, racking two to her name as well as assisting on the only other goal. Jacobson also only needed 82 seconds before finding the back of the Colgate net.

Junior forward Marissa Balleza continued on her victory streak, slotting in her fifth goal of the year. At the 8:59 time mark, Balleza tipped in the ball after an assist from Jacobson. This goal being Balleza's 26th goal in less than three seasons, she moves up into seventh place on the career scoring list for the Crimson. She was joined on the scoreboard by freshman forward Kathleen Young, which was Young's second career goal of the season.

HARVARD 1, NORTHEASTERN 0

Harvard broke the stalemate against the Huskies late in the first half with a goal from back and co-captain Elizabeth Jacobson. Jacobson scored the only goal of the match after stealing the ball from a Northeastern player right in front of the net in the 33rd minute. The goal was also Jacobson's second of the season.

The Crimson was not only active on offense but also on the defense end. Senior goalkeeper Issy Davies blocked six shots in her second career shut out and first shutout of the year. On offense, Harvard had twice as many shots on goal as their Husky opponents with 14.

The Harvard Crimson


---

Ventures retain 2015 Marist Eastgate hockey title

Pravin Narain



Alexander Fraser of Marist White (left) makes way while a Ventures player Eugene Heritage attacks during the mens final match in Marist Eastgate Open Hockeyl tournament at the National Hockey Centre in Suva yesterday. Picture: JOVESA NAISUA

VENTURES defended their title in the 2015 Geotech Marist Eastgate Memorial Hockey Tournament in Suva, Fiji yesterday.

The winner was decided in the penalty shootout after Ventures defeated Marist White 4-3 at the National Hockey Centre.

Both the teams were locked at 1-1 at the end of the extra time.

Adrian Smith stroked the winning goal which helped the side defend their title.

Three other goals were scored through Fetuoa Nokise, Leevon Dutta and Walter Heritage.

Coach Hector Smith was on cloud nine after the win.

"We performed well in the final today (yesterday). The last eight minutes of the game we left ourselves down," he said.

"It was the turnover ball in our half which we don't do but like to play in the opposition's territory all the time.

"Marist Boys stepped up their game from the pool play and they had a bit of flare in the team with the overseas players."

Marist White coach Jean Bentley was satisfied with the performance of his players.

"We wanted to play the structure for a while and we have worked on it," he said.

"Obviously we had to bring in new boys from the West.

"But structure and hockey was the winner overall at the end of the day."

Meanwhile, national rep Tiara Dutta scored the winner for the Ventures against Stingers Fusion in the women's category.

The Fiji Times