All the news for Tuesday 16 June 2015

Germany, Argentina and Holland check into Rio Olympic hockey competition

By S. Ramaguru

KUALA LUMPUR: Powerhouse Germany checked into the 2016 Rio Olympic Games when they won the World Hockey League Semi-Finals I in Buenos Aires, Argentina, on Sunday.

Argentina and world No. 2 Holland also made the cut by virtue of finishing in the top three.

Germany, the Olympic champions, whipped Argentina 4-1 in the final while Holland demolished Canada 6-0 in the third-placing playoff.

To date, four teams have secured their Olympic berths. India join Germany, Argentina and Holland in Rio by virtue of winning the Asian Games gold in Incheon, South Korea, last year.

The Star of Malaysia


---

Dabanch goal critical for Spain's Rio hopes



Image Credit: FIH/Frank Uijlenbroek.

Spain gave their Olympic hopes an extra boost as they completed their World League semi-final in Argentina in fifth place, beating New Zealand 3-1 in their final game of the compeition.

Albert Beltran, Gabriel Dabanch and Andres Mir were the goal-scoring heroes at this 3-1 win.

Simon Child and Beltran exchanged early goals before Dabanch scored a critical one from Manel Terraza's pass 43 second into the second half. Mir closed out the victory as the Blacksticks pulled their goalkeeper in the final minutes, capping the victory.

Speaking about the win, Dabanch said: "My goal came in a very important moment. We were pushing really hard before this but couldn't score.

"This was very important for the game. We had to win today to keep our chances open to qualify for the Olympics and we still believe in it."

They must now wait and see what happens in the other World League competition in Belgium which starts next weekend along with how the continental championships pan out.

Germany, the winners in Buenos Aires, and the Netherlands are already assured of qualification thanks to their performances, joining India and Argentina as sides with tickets for Rio already.

Euro Hockey League media release


---

Transtasman rivals pose huge hurdle to Black Sticks' Olympic hopes

David Leggat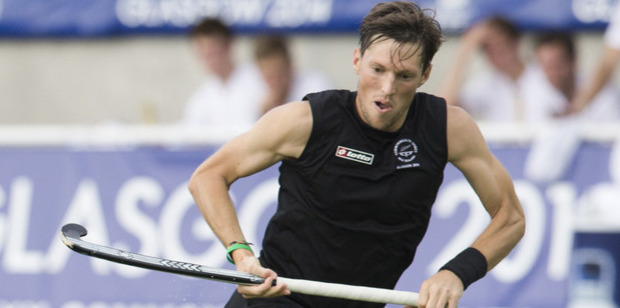 Simon Child.

Should New Zealand miss out on a place at the Rio Olympics next year, they'll need to take a hard look in the mirror at events in the past few days.

Their failure to make the top four at the World League semifinal in Buenos Aires has left the men's Black Sticks vulnerable, with only the Oceania Cup tournament in Stratford in October as a direct route to Rio.

There, they'll have the sizeable task of beating world No 1 Australia to qualify as confederation champions. They did beat the Aussies this year to win the Azlan Shah tournament in Malaysia, on a penalty shootout, but generally Australia have held significant sway.

Since the start of 2010, the transtasman rivals have met 17 times. Australia have won 13, New Zealand 2 - in Malaysia in April and a 3-0 win in Hobart in the Oceania Cup in 2011 - with the other two drawn.

Olympic hockey qualification is a convoluted business. The 12 Olympic spots are allocated to the top three teams at each of two World League tournaments, plus the five confederation winners, with one spare, which ordinarily would go to the hosts Brazil, except their world ranking of 37 is too low.

However, there will be double ups. For example, Germany and the Netherlands are through from the World League event, but there's a good chance that one of those two nations, world ranked 3 and 2 respectively, will qualify as European champions, thus opening up a further spot. Ditto the Pan American section.

Should Australia win the Oceania title, the Black Sticks could still make Rio, but they will be entirely dependent on events out of their control, which no one enjoys. World rankings will be adjusted after the second World League event starting in Antwerp this weekend.

If one spot is remaining it will be decided by the world rankings of the two teams who have finished in the final relevant place at the two tournaments. New Zealand are ranked seventh and might stay there at the next ranking reckoning.

But in Buenos Aires, they could have sealed the deal.

They lost a penalty shootout 8-7, after 28 shots, to Canada, ranked eight places lower, after a scoreless draw; then were well beaten by Spain, four places behind them, in their last game yesterday morning, in which Spain deserved their 3-1 win.

If in a few months they have missed out on Rio, New Zealand will have only themselves to blame.

The women's Black Sticks, ranked fourth, start their Rio campaign in Antwerp on Saturday.

The New Zealand Herald


---

Can unbeaten GB cause a China crisis?




With seven of the eight quarter-final places confirmed, day five of the women's Hockey World League Semi-Final in Valencia will see each side attempting to finish the pool phase on a high and secure a potentially more favourable knock-out game.

The action starts at 1pm (CET) with Great Britain looking to pin down top spot with a result against China who currently occupy fourth place. The Brits are the only side with a perfect record so far with three impressive wins, beating the hosts Spain 2-0, Argentina 2-0 and Canada 4-2.

Key to their success has been a mean defence, marshalled by Kate Richardson-Walsh, backed up by the ever-excellent Maddie Hinch. Up front, their attack has been feverish with the close-in poaching instincts of Sophie Bray – their top scorer with three goals – Georgie Twigg and Joie Leigh supreme in punishing uncleared corners.

GB's last world level meeting with China saw them surprised 2-1 in London at the Olympic Games. That victory came with a smart, robust defensive performance and smart counter-attacks which, if replicated, can cause plenty of problems for Danny Kerry's side.

The Chinese team will be looking to get back on track after back-to-back defeats to Spain and Argentina without scoring a goal. They did win plenty of corners against Las Leonas and Wang Mengyu will hope she can up her conversion rate.

Game Two of the day pits USA against Ireland in a battle for a top two finish in the group. The US have the form guide in their favour, recently beating Ireland a number of times in Pennsylvania in the warm-up to the Hockey World League semi-finals.

A repeat performance will mean the USA will finish the group unbeaten. Ireland, though, have proven tricky customers to date and, in Nikki Evans, they have the tournament's top goalscorer.

Game three at 5pm sees South Africa facing Germany with the former needing to avoid a six goal or more defeat to take the final quarter-final berth. It has been tough so far for the world number 11 side in the absence of some top players and they have conceded late on in their three games, something they have identified as needing to change.

Should they lose 5-0, SA and Uruguay will go to a shoot-out to decide who finishes fourth place. Anything better than that will keep their Olympic flame alive. They face a German side who are the tournament top scorers so far with 13 goals from three games.

A healthy corner routine – with Hannah Kruger to the fore – and plenty of young forwards buzzing around up front means they are always a threat.

The day closes with Spain taking on Argentina in a tie sure to get the crowd going at 7pm. The Red Sticks have to go back to 2000 for their last win against Argentina at a world level event – a group game at the Olympics in Sydney – but they have been breaking barriers already this week.

Notably, they ended a nine-year wait for a tournament win over China. Berta Bonastre and Bea Perez have provided real purpose to their forward line and will be aiming to test Argentina's defensive line.

Both teams are sitting on six points with the winner of this contest assured of finishing in the top two at least.

FIH site


---

Alex Danson closes in on Great Britain hockey history

Forward becomes second-highest GB goalscorer in 4-2 win over Canada
           
By Rod Gilmour



Alex Danson is closing in on GB goalscoring history Photo: CHRIS LEE

Alex Danson became Great Britain's second-highest goalscorer behind the great Jane Sixsmith as Olympic qualification edged closer for the women's side in Valencia.

A day after the men's side had beaten Australia for the first time since 1988 and the women themselves had overcome Argentina for the first time since 1996, Danson scored Great Britain's first in a 4-2 win over Canada in Valencia.

Danson's last tournament ended in the opening game at November's Champions Trophy in Argentina when the 30-year-old was concussed after a heavy collision. Back fit and firing, the star forward thrust herself into the cause at every opportunity throughout a largely one-sided contest, as Danny Kerry's side won their third match in succession.

Danson opened the scoring in the eighth minute to bag her 35th goal – Sixsmith recorded 56 – before further strikes from Georgie Twigg and a well-taken brace by Sophie Bray confirmed Great Britain as the form side in Spain.

"We had some fantastic opportunities today," said Danson. "The secret of this team is how hard we work away from the games, back in training."

Great Britain play China tomorrow in their final pool game, with South Africa looking the most likely opponent in Thursday's quarter-finals.

Meanwhile, Sam Ward put his prowess in front of goal down to losing a stone in six months as Great Britain men warmed up for their Olympic qualifying tournament on Saturday with a memorable win over Australia.

Following his two goals on debut against Australia before Christmas, Ward scored the first in a 3-1 win at the Olympic Park to seal Great Britain's first win in 27 years over their old rivals.

Ward has been working with Andy Hudson, his strength and conditioning coach, and following surgery on his elbow, the newly-signed Holcombe player doubled his calorie intake.

"It resulted in being able to train harder and being more fuelled for the job," said Ward. "I'm now able to run for longer due to not carrying excess weight and being quicker for the same reason."

The Telegraph


---

HWL2015 Antwerp: Will the Mighty Kookaburras dominate men's Pool A?




With the spectacular FINTRO Hockey World League Semi-Finals in Antwerp set to get underway this weekend, FIH provides you with a look at the teams that will be competing in these crucial qualification competitions for the HWL Finals and Rio 2016 Olympic Games. Today, our focus is on Pool A of the men's competition, where Australia, India, Pakistan, Poland and France will fight it out ahead of for a place in the quarter-finals.

AUSTRALIA - current world ranking: 1
Kookaburras coach Graham Reid has named an experienced squad as his team attempts to land the double ticket of the HWL Final and also achieve qualification for the 2016 Olympic Games, admitting, "We're approaching the World League Semi-Final like we would an Olympics". Of the 18-man squad, 14 were members of the team that won the Rabobank Hockey World Cup just a year ago while 13 were part of the team that grabbed Commonwealth Games Gold last August. The exception is the inclusion of 18-year-old striker Blake Govers, the brother of Olympic Bronze medallist Kieran, who is selected following a series of impressive performances. Five times FIH Player of the Year Jamie Dwyer will feature in Antwerp having recently become Australia's most capped player in history, overtaking Jay Stacy's record of 321 appearances at the Sultan Azlan Shah Cup in Malaysia where the 36-year-old scored eight times as the Kookaburras finished in second place behind Oceania rivals New Zealand. Both Dwyer and ace defender Mark Knowles - Dwyer's brother-in-law and FIH Player of the Year for 2014 - were absent from the Hero Hockey Champions Trophy at the end of last year.

INDIA - current world ranking: 9
Eight times Olympic champions India have in recent years been showing signs that a return to the glory days of old might be just around the corner. Following a 9th place finish at last year's Rabobank Hockey World Cup, the team produced a string of high quality performances to claim the Silver medal behind World champions Australia at the 2014 Commonwealth Games in Glasgow, Scotland. That success was a sign of even greater things to come, with India storming to glory at the 2014 Asian Games and sealing their place at the Rio 2016 Olympic Games by defeating great rivals Pakistan in the competition final before landing a fourth place finish at the end of year Hero Hockey Champions Trophy event on home soil in Bhubaneswar. The team selected by new Head Coach Paul van Ass – who guided the Netherlands men to Silver medals at the 2012 Olympic Games and 2014 Rabobank Hockey World Cup respectively – contains masses of experience, with 28-year-old midfield icon Sardar Singh being named the captain of the side. Brilliant goalkeeper P.R. Sreejesh, giant drag-flicking defender V.R. Raghunath and lively attackers S.V. Sunil, Yuvraj Walmiki and Akashdeep Singh have all been confirmed in the squad. Despite the fact that they have already achieved Olympic qualification and are pre-qualified for the end-of-year showpiece Hockey World League Final as hosts, India will be determined to make a massive impression on this competition by finishing as high in the standings as possible.

PAKISTAN - current world ranking: 10
The ever-dangerous and unpredictable Pakistan are likely to be a serious threat to all of the teams taking part in Antwerp, especially after their surprise Silver medal at the Hero Hockey Champions Trophy tournament in Bhubaneswar at the end of 2014. Pakistan's famous Greenshirts went into that tournament on the back of a terrible run of results, failing for the first time in their history to qualify for the 2014 World Cup and also being denied an automatic Olympic qualification by India in the final of the 2014 Asian Games. Despite finishing bottom of their Pool in Bhubaneswar, Pakistan burst into life in the knock-out stages of the Champions Trophy, defeating the Netherlands (quarter-finals) and India (semi-finals) before losing the tournament final against Germany. The squad named for Antwerp contains nine players who have played over 100 times for Pakistan, with Muhammad Imran (230+ caps), Muhammad Waqas (210+), Ahmed Fareed (190+) and Shafqat Rasool (170+) being the most experienced of the group.

POLAND - current world ranking: 17
Poland sealed their ticket to the Hockey World League Semi-Finals thanks to a second place finish at the HWL Round 2 event in Singapore earlier this year. The team recorded wins over Mexico, Japan, Bangladesh, Singapore and Oman to set up a meeting against Malaysia in the tournament final, with the Asian giants coming out coming out comfortable 8-0 winners. However, it would be foolish to read too much into that result, as simply reaching the final had already helped the European nation achieve their target of landing a berth in the Olympic qualifier stage of the tournament. 24-year-old team captain Pawel Bratkowski netted eight penalty corners in that tournament, and will be looking to collect another impressive goal-scoring haul in Antwerp.

FRANCE - current world ranking: 18
Following their excellent tournament victory at the Greenfields Hockey World League Round 2 event in Cape Town (RSA), France are expected to arrive in Antwerp brimming with confidence. The team put together a six match-winning streak at the tournament in South Africa, defeating Azerbaijan, Czech Republic, Belarus, Switzerland, Egypt and China to take the title and reach the Olympic qualifier stage of the Hockey World League. 22-year-old Gaspard Baumgarten was the hero of the final, netting a hat-trick of field goals as France stormed to a 5-2 victory over China. However, Baumgarten was far from being the only star of this talented, youthful group, with midfielder Simon Martin-Brisac and classy shot-stopper Martin Zylbermann being named the Player of the Tournament and Goalkeeper of the Tournament respectively. Many of the current France team were part of the hugely successful side that claimed a second place finish at the Hero Hockey Junior World Cup in 2013, a sure sign that their star is very much on the rise.

#HWL2015 #RoadToRio

FIH site


---

Kookas bag victory

Kookaburras knock GB down 6-1 in final warm-up match



"Big Dog" Chris Cirello takes on the keeper.

The Kookaburras bounced back after a disappointing defeat by Great Britain Saturday night, knocking the hosts off a 6-1 victory in their second warm-up match at Bisham Abbey Monday night.

With the World League Semi Finals pushing back in Belgium on Saturday, Kookaburras head coach Graham Reid said afterwards that he was particularly pleased with the men's improved performance after previously being defeated 3-1 by Great Britain.

"It was a much better performance by the team tonight, they played with a lot more tone and energy which was pleasing to see. Coming away from Saturday, we needed to be tighter as a team and putting more pressure on our opponents, which was an improvement against Great Britain tonight."

Speaking about the general vibe amongst the group with the World League Semi Finals pushing back on Sunday, Reid added, "It's positive at the moment. Without wanting to downplay Saturday's result, the boys were disappointed with themselves, however, today's match was more of a benchmark performance and we need to take that into Belgium with us."

It didn't take long for the Kookaburras to break onto the scoreboard after Chris Ciriello netted their first goal off the back of a penalty corner in the 10th minute, pushing the Australian men in front with a 1-0 lead edging into the second quarter.

Moments before the halftime break, Kookaburras' Simon Orchard managed to slot the ball behind Great Britain's goalkeeper George Pinner, doubling their lead 2-0.

Coming into three-quarter time, Kookaburras' youngest and most recent debutant Blake Govers, extended their lead 3-0 off the back of a penalty corner drag flick at the 39th minute. Following four minutes later, Jamie Dwyer netted from inside the circle, pushing the Kookaburras in front with breathing space, 4-0.

Trailing behind by four goals, Great Britain were unable to convert their attacking opportunities in the first 30 minutes of play, however, a chance to break onto the scoreboard came at the 40th minute mark after Chris Griffiths successfully managed to hit target.

With 15 minutes remaining on the clock, Aran Zalewski and Chris Ciriello quickly added to the Kookaburras' tally one minute apart in the 54th and 55th minutes, resulting in Great Britain unable to knock the Kookaburras off a hard fought 6-1 victory.

The Kookaburras depart for the World League Semi Finals in Belgium on Tuesday morning, facing France in their first match of the Olympic qualifier on Sunday 21 June at 02:00am AEST / 12:00am AWST live on Fox Sports.

Match 2 of 2, Bisham Abbey

KOOKABURRAS: 6 (2)
Chris Ciriello 10, 55 (PC) (PC)
Simon Orchard 24 (FG)
Blake Govers 39 (PC)
Jamie Dwyer 43 (FG)
Aran Zalewski 54 (FG)

GREAT BRITAIN 1: (0)
Chris Griffiths 40 (FG)
                                                                                                     
Kookaburras squad v Great Britain
Name (Hometown/State) Caps/Goals
Started       
Tim Deavin (Launceston, Tasmania) 108/5
Matt Gohdes (Rockhampton, QLD) 124/37
Blake Govers (Wollongong, NSW) 5/4               
Kieran Govers (Wollongong, NSW) 101/52
Fergus Kavanagh (Geraldton, WA) 199/14
Mark Knowles (Rockhampton, QLD) 258/22
Tyler Lovell (Perth, WA) 43/0
Simon Orchard (Maitland, NSW) 171/51
Matthew Swann (Mackay, QLD) 115/5
Jake Whetton (Brisbane, QLD) 90/37
Aran Zalewski (Margaret River, WA) 59/5
                                       
Used Substitutes
Daniel Beale (Brisbane, QLD) 57/10
Kiel Brown (Toowoomba, QLD) 1616
Andrew Charter (Canberra, ACT) 91/0
Chris Ciriello (Melbourne, Victoria) 163/105
Jamie Dwyer (Rockhampton, QLD) 334/218
Eddie Ockenden (Hobart, TAS) 245/61
Tristan White (Wollongong, NSW) 56/3
                                                                                                       
Match Schedule            
21 June - 18:00hrs / 02:00hrs (+1) - World League: Kookaburras v France
24 June - 20:00hrs / 04:00hrs (+1) - World League: Kookaburras v Pakistan
26 June - 20:00hrs / 04:00hrs (+1) - World League: Kookaburras v Poland
28 June - 16:00hrs / 00:00hrs (+1) - World League: Kookaburras v India
1 July - TBC - World League: Quarter Final
3 July - TBC - World League: Semi Final / Classification
5 July - TBC - World League: Medal Matches / Classification       

Hockey Australia media release


---

Australia gain revenge in second test against Great Britain



Henry Weir goes head to head with Australia's Jamie Dwyer. Credit Ravi Ghowry GB hockey

Australia exacted immediate revenge over Bobby Crutchley's side with a clinical display in the second test at Bisham Abbey National Sports Centre. Having gone down 3-1 to Great Britain at the weekend Graham Reid's team hit back to score six times against a much changed home team. Chris Ciriello struck twice alongside goals from Jamie Dwyer, Blake Govers, Simon Orchard and Aran Zalewski to send the Kookaburras into the World League in buoyant mood.

Bobby Crutchley made five changes to the side that defeated the World Champions at the Lee Valley Hockey and Tennis Centre on Saturday with Ollie Willars, Gordon McIntyre, Tom Carson, Chris Grassick and Ian Sloan replacing Ashley Jackson, Barry Middleton, Dan Fox, Iain Lewers and David Ames.

The game showcased a terrific display by the Kookaburras who started at an incredible pace. Simon Orchard tested George Pinner's reflexes early on before Ciriello opened the scoring with a trademark penalty corner. Pinner was on his guard again moments later to make a superb save from a Kieran Govers piledriver as the Australians swarmed forwards at will. Great Britain's best chance of the opening quarter fell to Sam Ward but his effort flashed wide and it was 1-0 going into the second period.

The second quarter was a physical battle with both sides competing fiercely for control of the game. Australia doubled their advantage as Orchard played a cross in from the left which found its way through a crowd of players and into the goal. Jacob Whetton almost made it 3-0 but Pinner excelled once again with a fine save.

James Bailey, a half time replacement in goal for Pinner made an excellent save to keep out a Ciriello penalty corner in the third quarter but there was nothing the Wimbledon stopper could do to keep out a rocket drag flick from Blake Govers which made it 3-0. Chris Griffiths squeezed the ball in from a narrow angle after some excellent approach play by Nick Catlin to reduce the arrears but Dwyer re-established the cushion with a fourth three minutes later.

The final quarter was played at a frantic pace and Australia added two more to their tally to put a gloss on the score. Zalewski pounced on a loose ball to rip a fierce shot into the roof of the net and then Ciriello found the top corner with a penalty corner to round off the scoring.

Great Britain Head Coach – Bobby Crutchley

"Inconsistent is the best way to describe our performance today. We played some good stuff at times but they came out all guns blazing, not surprisingly. For some of the guys who've not played Australia it was a good learning experience. When they're in that sort of form the intensity is something else, so it's good for some of our players to experience that."

"Inconsistency creates momentum for the opposition which is what happened. They got more of the ball which put us under pressure and when they're in that sort of form it's perhaps not a surprise the result went the way it did. We're disappointed obviously but they've done that to plenty of good teams in the past."

"Our longer term aim is to broaden our squad and get the strength in depth so it was good to give people the opportunity today. We obviously have the Olympic Qualifiers at the forefront of our minds so we rested a couple with knocks just to be on the safe side. Nothing serious to worry about but it was worth resting those guys today, to make sure we're well prepared for the World League. We're pleased to get through today with no new injuries. It was a bit of a blood and guts game at times, but we're in good shape in for the World League. I'm sure there will be some surprises at the tournament but how we adjust and how we cope will determine where we end up."

GREAT BRITAIN 1 (0)
Chris Griffiths 40 (FG)

AUSTRALIA 6 (2)
Chris Ciriello 10, 55 (PC, PC)
Simon Orchard 24 (FG)
Blake Govers 39 (PC)
Jamie Dwyer 43 (FG)
Aran Zalewski 54 (FG)

Great Britain Hockey media release


---

Heavy defeat for GB against the Kookaburras
   
By Mike Haymonds

Great Britain's men crashed to a 6-1 defeat by world ranked no 1 Australia at Bisham Abbey in their last game before the World League semi-final in Antwerp which starts on Saturday.

Having lost 3-1 to GB for the first time in 27 years on Saturday, Australia shook off any jet-lag they were suffering then to crush GB with a three-goal burst in the third quarter. In their defence GB rested five of their squad for Antwerp, including Barry Middleton and Ashley Jackson, but were outplayed in the second half after a two-goal half time deficit.

GB's goal was scored by East Grinstead's Chris Griffiths while Chris Ciriello (2), Simon Orchard, Blake Govers, Jamie Dwyer and Aran Zalewski were on target for the Kookaburras.

Fieldhockey.com


---

Sam Ward weighs in with the goals for Great Britain

By Graham Wilson



Sam Ward is a key man in Bobby Crutchley's side. GETTY

SAM WARD has a whole weight off his shoulders – and it is starting to pay dividends for Great Britain just as they embark on their World League campaign in Belgium next week with an Olympic place at stake.

Ward hit the first goal to fire coach Bobby Crutchley's men to a 3-1 victory at London's Lee Valley stadium and to GB's first win over Australia, the world champions, since the gold medal year of the Seoul Olympics in 1988.

Ward struck with razor-sharp instinct to deflect home a cross at the near post in the seventh minute and later had a stunning shot which cannoned off a post. Australia star Jamie Dwyer levelled but Ali Brogdon finished off a fine move with David Condon for GB's second, and penalty corner injector Iain Lewers roofed a shot into the net off the goalkeeper's helmet after Ashley Jackson's drag-flick was saved.

Former Beeston striker Ward, who has just moved to ambitious Kent club Holcombe, said: "That's four goals in 10 games now. I've lost a stone in six months thanks to the fitness and conditioning guys. It has been a big change in my game, so instead of looking like someone who just played a bit of hockey, I am actually looking more like an athlete and that makes a big difference out there for me.

"I spent three months just running after Christmas following some surgery. I feel so much better. I can physically do a lot more, so generally lead and get through the line and through defenders a lot more. Before I could only do it in short bursts and I was heavier, so not so quick."

Crutchley said: "Everyone knows about Sam Ward's goalscoring. He has had to work hard on parts of his game but he's starting to get to the level we want him to reach."

Daily Express


---

India women's hockey team loses practice match against Japan

India will face the host nation Belgium on day one of the tournament.

The Indian women's hockey team lost to Japan 0-2 in their first practice match ahead of the Hockey World League semifinal here on Monday.

Japan scored their goals in the first and second quarter and kept the ball in their possession for most of the match.

India will play their second practice match against Italy on Tuesday.

Hockey World League will run from June 20 to July 5.

India will face the host nation Belgium on day one of the tournament.

DNA


---

India Women Team lose to Japan

s2h team

Playing their first practice match ahead of the Fintro Hockey World League Semi-Final 2015, the Indian Women Hockey Team lost to Japan by 0-2 today in Antwerp, Belgium.

FIH Rank # 10 Japan scored their first in goal in the first quarter of the match and took the early lead of 1-0. Keeping the ball in their possession for most of the time, Japan extended the lead by 2-0 in the second quarter.

Indian players missed a few crucial opportunities to score the goal and the match finished at 0-2 in the favour of Japan. India will play their second practice match against FIH Rank # 16 Italy tomorrow, 16th June 2015, at 04:00 pm IST.

Fintro Hockey World League Semi-Final 2015 is scheduled from 20th June to 05th July 2015. India will face the host nation Belgium in their opening match of the tournament at 07:30 pm IST on the 20th June 2015. The matches will be telecasted LIVE on Star Sports.

Stick2Hockey.com


---

Indian women's team has a strong attack: Chief coach

ANTWERP: Indian women's hockey team chief coach Mathias Ahrens said that his forwards are preparing well and have a strong attack to take on other teams in the Hockey World League (HWL) Semi-Final, to be played from June 20 to July 5.

"The teams will be evenly placed and all will depend on the initial pressure. On that front we have a strong attack and I am confident of a good start," said Ahrens on Monday.

"The girls realise that continuing ball possession in the opponents D is important and the team is working on short passes and their reaction time once in the D as time will be the key. They have to enter, finish the job in a matter of seconds."

India have been grouped in Pool B with hosts Belgium, Australia, New Zealand and Poland. They will open their campaign against Belgium on June 20.

"Our first match is against the host team Belgium. They will have just one advantage over us, that will be playing in front of their home crowd," said the German.

The Times of India


---

Exert pressure from the start: van Ass



India coach Paul van Ass is of the view that the players need to work on winning more penalty corners and cashing in on opportunities inside the opposition circle.   

Getting the initial goal in our name will help us build pressure, said the Indian men's hockey team chief coach

The Indian men's hockey team's chief coach Paul van Ass feels that the Sardar Singh-led side needs to put pressure on the opponents from the word go in order to secure positive results in the FIH World League semifinals to be held here from June 20 to July 5.

The Dutchman stressed on the need to score early goals to put pressure on the rivals. "The practice matches were a huge learning curve for the team. While we won the match against France, we narrowly lost to Belgium. But, what came out for me from the matches was that we have to increase the pressure on the opponents from the start," van Ass said.

"We need to work on getting [winning] more penalty corners apart from looking at capitalising on opportunities inside the opposition circle.

"While the boys did a good job in the practice games in breaking the opposition defence, they need to ensure they yield results. Getting the initial goal in our name will help us build pressure," he added.

Pleased with defence

He was also pleased with the way the Indian defence, its perennial problem, fared in the practice matches.

"The defence looked strong in both matches. While we conceded two goals against Belgium, the positive that I take from the game was that the boys have now started to close the gaps," van Ass said.

Meanwhile, Indian women's team chief coach Mathias Ahrens was looking forward to a positive start from his wards.

"Our first match is against the host team, Belgium. I think we have a strong attack and I am confident of a good start."

The Hindu


---

Pakistan to face India at WHL on 26th

Mohammad Yaqoob

LAHORE: Pakistan will play their crucial match against traditional rivals India on June 26 in the World Hockey League (WHL) in Antwerp, Belgium, which also serves as the qualifying round for the 2016 Olympics.

Earlier in the round, Pakistan face the huge challenge in their match against Australia on June 24, as the green-shirts have been placed in a tough pool 'A' alongside Poland and France, besides India and Australia.

Pakistan will open their campaign on June 20 with the match against Poland.

Pakistan, who last won the Olympic gold back in 1984, in order to qualify for the Rio Games, need to beat at least one of the two major opponents — Australia and India — as France and Poland do not seem to be posing any significant threat to Mohammad Imran and his men.

Pool 'B' comprises Great Britain, Belgium, Malaysia, Ireland and China.

Top five teams of the qualifiers will make the Olympics, and that means a semi-final ticket can guarantee a team qualification for the extravaganza.

In the presence of two strong teams like India and Australia in their pool, Pakistan may face problems to make it to the last-four stage.

And in case Pakistan not qualify for the semi-final, it will be another hard task for them to fight it out to at least grab the fifth spot to ensure their place at the Olympics.

No doubt, India can stage a comeback in Antwerp to avenge their home defeat to Pakistan in the last Champions Trophy semi-final. Pakistan in an action-packed thriller overwhelmed India 4-3 before a lively crowd at Bhubaneswar.

The memorable victory was, bay far, a significant achievement of Pakistan hockey after many years in international contests.

Meanwhile, the Pakistan squad, which left for Belgium in the wee hours of Monday, have reached their destination. They play back-to-back practice matches against Ireland on June 16 and 18.

Schedule (pool stage matches):

June 20: India vs France, Pakistan vs Poland.
June 21: China vs Malaysia, Great Britain vs Belgium, Australia vs France.
June 23: Great Britain vs Ireland, India vs Poland, Belgium vs China.
June 24: France vs France, Pakistan vs Australia.
June 25: Malaysia vs Ireland, Great Britain vs China.
June 26: Ireland vs China, Pakistan vs India, Malaysia vs Belgium, Australia vs Poland.
June 28: Pakistan vs France, Malaysia vs Great Britain, India vs Australia, Belgium vs Ireland.

Dawn


---

World League 3:Semifinals or bust

By Jugjet Singh




MALAYSIA left for Netherlands Sunday night to play their final friendlies before heading for Belgium for a shot at the Olympics.

And their only route to Rio de Janeiro next year is to finish among the top-four in the Belgium Qualifier.

This change came about when the Argentina World League Semifinals concluded with Germany, Argentina and Netherlands grabbing three tickets to the Olympics.

Canada were the surprise package when they finished fourth, while Spain fifth and New Zealand sixth. Asian teams South Korea and Japan could only finish seventh and eighth.

In simple terms, if Malaysia enter the semi-finals, by virtue of being ranked higher than fourth placed Canada they will be the first choice to the Olympics when double qualification from continental tournaments occur.

But if they finish fifth or sixth, the first and second choices would be Spain (11th) and New Zealand (7th) who are higher ranked than Malaysia (12th).

Coach Tai Beng Hai's men will play low-key matches against Brazil and the Netherlands Under-21 team as warm-ups for the World League Semi-finals which starts on June 20 to July 5.

Malaysia are in Group B of the World League with Belgium, Great Britain, China and Ireland. In Group A are Australia, India, Pakistan, Poland and France.

A top-three finish will automatically see Malaysia play at the Rio de Janeiro Olympics next year. But the World League format allows the fourth placed team to play in the Olympics, provided there are double qualifications.

While Malaysia play low ranked Brazil; India, Belgium, Australia and Great Britain are involved in high stakes friendlies.

Belgium beat India 2-1, while Great Britain shocked world no 1 Australia 3-1.

"We will be gunning for the semi-finals, which will not be easy, but not impossible as well," said Beng Hai.

Canada showed that impossible is nothing when they held New Zealand 0-0 and then beat the Kiwis in the penalty shoot-out to play in the semi-finals of the World League in Argentina.

"Canada did the unthinkable and even though they finished fourth in the Argentina World League they still have a chance to qualify for the Olympics. We need to be in the semi-finals and then our higher ranking than Canada will see us through," said Beng Hai.

Malaysia are ranked 12th in the world while Canada are 15th.

In Belgium, Malaysia play China followed by Ireland after a three-day rest, and if they win both the matches, the quarter-finals is secured even before playing Belgium and Great Britain.

"We need to beat China and Ireland, to be placed in the middle of the group leading into the quarter-finals. We have selected the best players in the country, and we will be leaving past behaviour of all the players back home to start afresh in our quest to play in the Olympics."

For the record, Malaysia last played at the Sydney 2000 Olympics.
  
FIXTURES: June 20 -- Group A: India v France, Pakistan v Poland.
   June 21 -- Group A: Australia v France; Group B: Malaysia v China (6pm Malaysian time), Great Britain v Belgium.
   June 22: REST DAY
   June 23: Group A: India v Poland; Group B: Great Britain v Ireland, Belgium v China.
   June 24: Group A: Poland v France, Pakistan v Australia.
   June 25: Group B: Malaysia v Ireland (8pm Malaysian time), Great Britain v China.
   June 26: Group A: Pakistan v India, Australia v Poland; Group B: Ireland v China, Malaysia v Belgium (12 midnight Malaysian time).
   June 27: REST DAY
   June 28: Group A: Pakistan v France, India v Australia; Group B: Malaysia v Great Britain (8pm Malaysian time), Belgium v Ireland.
   June 29: REST DAY.
   June 30: REST DAY.
   July 1: quarter-finals.
   July 2: REST DAY.
   July 3: Semi-finals.
   July 4: REST DAY.
   July 5: Final, Third-Fourth and Fifth-Sixth.

Jugjet's World of Field Hockey


---

World Hockey League opener a crucial match for Malaysia

By S. Ramaguru



Azlan believes the two matches – against China and Ireland - must be won to have a better chance of Olympic qualification.

KUALA LUMPUR: The first two matches at the World Hockey League Semi-Finals II in Belgium from June 20-July 5 will most likely decide Malaysia's Olympic fate.

National defender Azlan Misron believes the two matches – against China and Ireland – are crucial for Malaysia in their attempt to make the quarter-finals.

"And once in the last eight we will be just one match away from an Olympic qualification. Make no mistakes that China and Ireland are the two most important opponents for us in the early stages of the tournament," said the 34-year-old.

Malaysia are attempting to get back into the Olympics after a lapse of 14 years. They last played in the 2000 Sydney Games.

The World Hockey League is a qualifier for next year's Rio Olympics. Only the top three will qualify for the Games.

Malaysia will open their Group B campaign against China on June 21 and then Ireland on June 25.  Malaysia's other group matches are on June 27 (Belgium) and June 29 (Britain).

The teams in Group A are world champions Australia, India, Pakistan, France and Poland.

Azlan, one of the most experienced players in the team, is eager to play in his first Olympics.

"It's going to be my last chance. The signs are quite good. I can see that the players are very spirited. There is a sense of purpose about this team. This is good and I hope we can translate this new-found confidence on the pitch.

"There is no denying that we face a tough encounter from the start. But if we can stay focused, then half the battle is won," he added.

Despite being in the national team for a long time, Azlan only managed to play in the World Cup for the first time in The Hague, Holland, last year. It was Malaysia's first World Cup appearance in 12 years. But Malaysia finished last in the 12-team championship.

"The World Cup was a bad tournament as we did not win any matches. But it was a good experience for us. Now, we want to experience playing against the world's best by qualifying for Rio," he said.

The Malaysians are now in Amsterdam for two friendlies. They will proceed to Belgium on Wednesday.

The Star of Malaysia


---

Kazan the Russian champs for 12th time in 13 years




Dinamo Kazan won the Russian title for a 12th time in 13 seasons as they got the better of Dinamo Elektrostal in the final in emphatic fashion, running up an 8-2 victory last week in St Petersburg.

They started off with four unanswered goals in the first half before closing out the victory with plenty to spare.

And Kazan striker Denis Shchipachev put the victory down to his side's down to their efforts off the pitch: "We are training more than others, training better than any of the other teams are training and we have the best coach."

Coach Arayik Margaryan, however, put the secret of success down to his players and staff as a collective: "The sense of responsibility for the outcome of the team – this is one of the fundamental factors of victory.

"In each match, the boys put everything onto the pitch completely. Happiness as a coach is when he is surrounded by such people. My main task is to find a way to the hearts of my players to understand their aspirations and needs, speak a language they understand.

"The team should be one cohesive team, starting with the head coach and ending with a massage therapist. We have to be honest and frank with each other. Only when all of the above is achieved, you can count on the successful implementation of some coaching ideas and tactical units."

Dinamo Stroitel ended up third overall with victory over Tana. The Russian clubs are now all looking forward to the CIS Cup next weekend but Kazan can do so safe in the knowledge they will be heading to the EHL once again.

Euro Hockey League media release


---

Amsicora set for EHL debut as Italian champs




Burno Mura's solo goal saw Cagliari's SG Amsicora beat reigning champions HC Bra to claim the Italian national title and qualify for the Euro Hockey League for the very first time.

It meant a national double for the side, following on from the success of the club's women's team a couple of weeks earlier with coach Roberto Carta at the helm for both teams. It is their male Scudetto number 22.

Amsicora and Bra had led the way in the regular season and duly progressed from last Saturday's semi-finals with the former waltzing to an 8-1 win over Ferrini. Bra struggled a bit but ultimately prevailed 2-1 against Suelli.

Early on, Bra had three big chances to score from corners but Massimo Lanzano was unable to convert. Amsicora bided their time, though, and eventually found the goal through Mura with five minutes remaining.

Amsicora will become just the second Italian club to play in the EHL with Bra being the only one to have represented the country in the competition before, lining out on three previous occasions.

Euro Hockey League media release


---

Five local stars return to Atlètic Terrassa

Atlètic Terrassa have made a series of eye-catching additions to their panel for the 2015/15 season with five top Spanish stars returning from outside of the country.

Among them, goalkeeper Pol Garcia-Cascón is one of the marquee additions, returning to the club after four years in Belgium with Royal Daring, a side who he helped reach the EHL semi-finals with last Easter.

Roc Oliva is another high profile returnee after a long stint in the Netherlands with Amsterdam and HGC. In addition, Marc Pujal (Royal Leopold), Oriol Bach (Herakles) and Dani Malgosa (Push) all make their way back to Spain after time in the Benelux.

Their arrivals offset the departures of Frenchman Gaspard Baumgarten and New Zealander Jason Niles as well as Inyaki Freixa, Eduard Roig, Santi Malgosa, Frank Di Mercurio, Pere Autonell and Joan Tarres.

Euro Hockey League media release


---

Eccles handful puts Petrotrin back on track

Magnolia hits Police for ten

Nigel Simon



Brave save: Defence Force goalkeeper Karlos Stephens made a brave save on Queen's Park CC's Raphael Govia in their T&T Hockey Board Men's Championship Division match at the National Hockey Centre, Tacarigua on Sunday. The match ended 1-1. Photo: Anthony Harris

Solomon Eccles scored a handful of goals as Petrotrin got back on winning track in the T&T Hockey Board Men's Championship Division with an emphatic 11-4 mauling of Paradise at the National Hockey Centre, Tacarigua on Sunday. Following a 3-3 draw with a youthful Courts Malvern on Friday night at the same venue which ended its six-match winning streak to start the season, the Oilmen were eager to get back for yet another national Outdoor crown.

It did not take the Oilmen long to open the scoring as No 18 netted in the third minute while discarded national forward Wayne Legerton doubled the advantage in the ninth. Ten minutes later Eccles got his first and then added further items in the 22nd, 28th, 53rd and 58th while Atiba Whittington helped himself to a hat-trick, in the 23rd, 34th and 59th, and Acheem  Benjamin the other on the half-hour mark.

For Paradise, which also suffered a 7-1 loss at the hands of defending champions Notre Dame on Saturday, Theron Stoute got a double, in the 55th and 60th, while J Thompson (31st), and Handel Thom (51st) added one each. The win took Petrotrin to 22 points from eight matches, two ahead of Notre Dame which used a late surge to register a 4-2 win over third placed Paragon (15 points).

Despite being without reigning T&THB "Men's Player of the Year" Akim Toussaint, who left for a contract in Sydney Australian, Paragon went ahead in the sixth minute via its other national standout Kiel Murray which it held until the end of the first quarter. The Dames then drew level in the 23rd thanks to Dillon Tam Wing, but in the 32nd minute Paragon regained the lead when Barry Clarke netted.

National forward Shaquille Daniel got the Dames back on level terms in 56th minute and within three minutes his club and national captain Darren Cowie, put his team ahead for good at 3-2 followed by a 60th minute item by Lorenzo Lodai.

In other Men's Championship Division matches on Sunday, fourth and fifth placed teams, Queen's Park (12) and Defence Force (11) failed to make up any ground on the top trio after battling to a 1-1 draw while Malvern concluded a productive weekend with a 2-1 defeat of Fatima, thanks a 36th minute from Christopher Lazar.

Results

T&T Hockey Board results: Friday:
Men's Championship Division:
Courts Malvern 3 (Tariq Marcano 2nd, 60th, Teague Marcano 16th, )
vs Petrotrin 3 (Tristan Grant 15th, Devante Stewart 35th, Solomon Eccles 39th)
 
Saturday: Men's Championship Division:
Notre Dame 7 (Shaquille Daniel 15th, 21st, 47th, Lorenzo Lodai 28th, Darren Cowie 36th, Gabriel Monderoy 57th, Justin Beharry 58th) vs Paradise 1 (J Thompson 39th
 
Sunday: Trinity Women:
SC Magnolias 10 (Kristi-Ann Chin 1st, 3rd, 11th, 20th, 51st, Stacey Siu Butt 22nd, 32nd, 38th, 47th, 56th) vs Police 0
 
Men's Championship Division:
QPCC 1 (Shawn Lee Quay 38th) vs Defence Force 1 (Shane Legerton 50th)
Petrotrin 11 (Solomon Eccles 19th, 22nd, 28th, 53rd, 58th, Atiba Whittington 23rd, 34th, 59th, Wayne Legerton 9th, #18 – 3rd, A Benjamin 30th) vs Paradise 4 (Theron Stoute 55th, 60th, J Thompson 31st, Handel Thom 51st)
Courts Malvern 2 (Kristien Emmanuel 11th, Christopher Lazar 36th)  vs Fatima 1 (Marlon King 19th)
Notre Dame 4 (Dillon Tam Wing 23rd, Shaquille Daniel 56th, Darren Cowie 59th, Lorenzo Lodai 60th) vs Paragon 2 (Kiel Murray 6th, 32nd, Barry Clarke 55th)

The Trinidad Guardian


---

Dar Hockey Academy impressive in 4-2 win over HOD

By Ijaz Chaudhry



Dar Academy's Usman fights for ball with a HOD player

It was another home match for Dar academy at the MOP,s club who have been their hosts on all the four visits to Holland. Their opponent were the under 18 side of HOD's club from Valkanswaard near Eindhoven.

The match started with both teams trying to retain the ball by exchanging passes within their respective halves.

In the fifth minute, Asif picked up a loose ball in the HOD's deep quarter and sprinted into the circle. The net minder was well positioned to block his shot.

Two minutes later, after a good build up from the middle, Asif slipped a good ball to Umair who sounded the board with a first time shot.

Going into the arrears, HOD immediately responded with a fast raid stopped by a decisive tackle by Mobashar.  The best chance of the remaining period of the first quarter fell to the Pakistani academy. Striker Usman Junior couldn't avail a wonderful cross from right half Gul Sher. HOD also had a penalty corner in the 15th minute but a good rush denied a decent strike.  Play in the first quarter mainly remained confined to the mid field; attacking sorties were few and far between.

Within two minutes of the second quarter. Usman senior, after eliminating the deep defence with some fine interplay with Zulqarnain, doubled the lead with a flat hit. Game's tempo increased considerably.  In the 27th minute, Usman senior robbed a defender in HOD's last quarter,  sprinted into the circle before slipping the ball to Asad whose attempt was saved by the net minder.  But Shahzaib was there to pounce upon the rebound to make it 3-0.

 The score line could have been disheartening for some but not the HOD. Hardly a minute had passed when they pulled one goal back through a neat indirect drill on the first penalty corner.  Teun Jolles was the scorer.

Soon, Dar HA attacked from left but Usman senior's reverse hit from an acute angle was destined to miss the target. Last five minutes witnessed HOD going for goal with a number of well-coordinated moves.  One of them yielded a penalty corner which went wasted due to a poor stoppage.

HOD started the second half with the same vigour. It was a grave defensive mistake that presented them with their second goal in the 33rd minute. Usman senior had all the time to make an easy clearance from the circle. Instead, he hanged and then in haste sent the ball to HOD's Loeb Lambermont who made no mistake to make it 2-3. Game On!

Hardly, a minute had passed when they got a golden chance to put it even. On HOD's fourth penalty corner, twice ball rebounded off goal keeper Awais. Then a high flick was miraculously turned away by Gul Sher on the goal line.

A very entertaining end to end stuff ensued. The deep defence of both the sides was fully stretched.

Dar HA got their first penalty corner in the 42nd minute.  Usman's slap drag completely missed the target. 

 The first seven minutes of the last quarter of this high octane encounter were dominated by the academy from Lahore. They missed two very good chances in the 48th and the 49th minutes. Very next minute, Asif received a ball in the circle, standing close to the goal line on the right side.  He looked around but couldn't find any team mate in favourable position.  To the surprise of everyone, he pushed the ball and found the far post; a memorable strike from a very acute angle.

HOD tried to comeback and an even game was witnessed over the next four minutes.  Then  Dar HA again went on an attacking spree .  Asad was in front of the goal on an excellent across the field cross but ball hit his foot.  Another swift move created a good opportunity for Asif who missed the target.

In the 58th minute, a wonderful solo run down by Teun Jolles on the left flank garnered HOD their fourth penalty corner. The indirect manouvre was well stopped by the line defender.  Next minute, and now Dar HA had a penalty corner of their own. Usman senior's high flick went wide off the pole.  The Dar HA offensive persisted till the end without adding to their tally.

It was a very fast and exciting match.

Dar HA  (under 16): 4 (Umair, Usman senior, Shahzaib, Asif)   HOD under 18: 2 (Teun Jolles, Loet Lambermont)

Dar HA Tour Record Updated: Won 4, Lost 2, Drawn 2

Fieldhockey.com


---

Congratulations Jennifer Hobson

Hockey Ireland would like to congratulate Jennifer Hobson, President of Dungannon Ladies HC who has been awarded Member of the British Empire [MBE] in the Queen's Birthday Honours list.  This was awarded for services to the young people of Northern Ireland through the NSPCC.
Jennifer has also been involved in umpiring in Ulster for many years and has shown great commitment to ladies hockey.

Irish Hockey Association media release


---

England Hockey appoints Royston Hoggarth as new Chair.

As previously announced Philip Kimberley is standing down as Chair in the autumn after 12 ½ years outstanding service.

Following a rigorous recruitment and selection process England Hockey is pleased to announce the appointment of Royston Hoggarth as the new Chair of the Board. The appointment is effective October 1st and this will allow a smooth handover during the next 3 months.

Royston Hoggarth has a wealth of experience across a range of organisations in the commercial, financial services, telecoms, technology sectors and in venture capital.  He is still currently involved at Board level in a number of organisations where he is responsible for strategic direction, long term vision and performance.  

Since 2002 Royston has held the position of Non-Executive Director and Chair of the Audit Committee for Intercede PLC; a leading software business.  Since 2006 he has successfully Chaired IPSL Limited, a joint venture business established in 2000 to create the UK's leading provider of cheque related services to the UK banking industry.  His previous roles have included Chief Executive roles at Cable and Wireless plc and BT Global Services and Board roles for the NSPCC Helpline, in addition to IT and mobile technology companies.

Alongside his Board commitments and fundraising activities, Royston is a hockey umpire and coach and also enjoys cricket, skiing and water sports.

Andy Tapley, Chair of the Appointments Panel, commented "replacing Philip Kimberley after such outstanding service was always going to be challenging. I am delighted that we attracted a number of excellent candidates and Royston has clearly demonstrated, not only a passion for taking England Hockey forward, but also a wide range of experience leading Boards in a variety of commercial sectors".

On his recent appointment Royston commented "I am delighted to be joining the Board of England Hockey at such an exciting time in the development of the sport. I am looking forward to working with the Board and the hockey community at all levels to help raise the sport's profile and make hockey one of the leading sports in the UK".

Philip Kimberley, England Hockey's current Chair said "I will be sad to leave in the autumn but believe that in Royston the panel has selected an extremely experienced businessman and one who will be able to lead the Board in continuing to take the sport forward. I look forward to working with Royston over the next 3 months as I hand over my duties."

England Hockey Board Media release


---

Tributes pour in for Marti Colomer




The sad news that Martí Colomer, former President of the Spanish Hockey Federation, passed away in the early hours of Saturday morning cast a pall on proceedings at the Hockey World League Semi-Finals in Valencia and Spain.

Tributes have been pouring in for a man who was loved and respected throughout the hockey world.

Leandro Negre, FIH President, paid tribute to Marti: "I had a very close friendship with him. He was the man who, being President of the Catalan Hockey Federation, encouraged me, when I was very young, to start my career as a hockey manager."

"He was my Vice President when I was President of the Spanish Federation and he went on to succeed me in this position. He was the President during the golden time for Spanish Hockey when Spain won the European Cup and played in the Olympic and World Cup Finals.
"He was a very good friend of mine, with an open mind and always ready to help everybody. I have learnt a lot from him."

A tribute on the Spanish Hockey Federation website read: "Marti Colomer has been everything in the world of hockey – player, manager, President of Catalan Hockey Federation and President of the RFEH (Spanish Hockey Federation). Everyone will remember Marti for being a great person, loved by everyone and anyone, who best represented the spirit and virtue of our sport."

FIH site