All the news for Saturday 4 April 2015

Black Sticks secure comeback win over Korea



Petrea Webster (right) congratulates Shiloh Gloyn on scoring the winner. Photo courtesy www.photosport.co.nz

Some brilliant finishing in front of goal has enabled the Black Sticks Women to come from behind and defeat Korea 3-2 in Auckland this afternoon.

After changes late last week, the disruptions continued with Stacey Michelsen ruled out due to injury and replaced by Canterbury's Rachel McCann.

The changes appeared to hamper the side as Korea scored two early goals through captain Kim Jong-eun and Eesseul Baek from penalty corners.

The Black Sticks sprung into action, with Petrea Webster finishing in typical style after great build up work from Gemma Flynn and Pippa Hayward.

Soon after Kirsten Pearce and Webster put Olivia Merry into space for a reverse stick finish from a tight angle to level the score 2-2 at halftime.

The second half turned into a tight affair with neither side backing down. Right at the end of the third quarter, Sam Charlton let fly a cracking reverse stick shot which was saved, but only as far as the waiting Shiloh Gloyn who managed to acrobatically deflect the ball into the net to give the Black Sticks a 3-2 lead which they did not relinquish.

Assistant coach Sean Dancer was pleased with the comeback from the Kiwis but is aware of the need for improvements in some areas.

"It's very pleasing for the group to be able to recover from 2-0 down," he said.

"The second half was quite tight and both sides had their opportunities, but credit to the team they were able to hold the Koreans out and come away with the win."

The Black Sticks play Japan at the Auckland Grammar Hockey Turf at 3pm tomorrow (streamed live at www.hockeynz.co.nz/video) before heading to Gisborne for two tests against Argentina ahead of the Hawke's Bay Cup next weekend.

BLACK STICKS 3: (Petrea Webster, Olivia Merry, Shiloh Gloyn)
KOREA 2 (Kim Jong-eun, Esseul Baek)
Halftime: 2-2

Hockey New Zealand Media release


---

Women's Black Sticks come from behind to beat South Korea in Auckland



New Zealand's Anita Punt takes a tumble during her side's clash with South Korea. Andrew Cornaga/Photosport

The Black Sticks Women came from behind to defeat Souh Korea 3-2 in Auckland on Saturday.

After changes late last week, the disruptions continued with Stacey Michelsen ruled out due to injury and replaced by Canterbury's Rachel McCann.

The changes appeared to hamper the side as the visitors scored two early goals through captain Kim Jong-eun and Eesseul Baek from penalty corners.

The Black Sticks sprung into action from then, however, with Petrea Webster finishing in typical style after great build up work from Gemma Flynn and Pippa Hayward.

Soon after Kirsten Pearce and Webster put Olivia Merry into space for a reverse stick finish from a tight angle to level the score 2-2 at halftime.

The second half turned into a tight affair with neither side backing down. Right at the end of the third quarter, Sam Charlton let fly a cracking reverse stick shot which was saved, but only as far as the waiting Shiloh Gloyn who managed to acrobatically deflect the ball into the net to give the Black Sticks a 3-2 lead which they did't relinquish.

Stuff


---

Nanscawen earns draw

Georgia Nanscawen's equaliser helps Hockeyroos to 1-1 draw




A goal two minutes before half time from Hockeyroos forward Georgia Nanscawen helped the Australian women to a 1-1 draw with China in their second match of the International Challenge in Sydney. 
 
Despite the inclement weather conditions, crowds flocked to Sydney Olympic Park to watch the Hockeyroos battle back in front of a boisterous home crowd after suffering defeat on Thursday evening.

Having absorbed Australia's early pressure, China were the first to break onto the scoreboard in the 12th minute. Xiaoxue Zhang's deflected shot sent the ball past Hockeyroos goalkeeper Rachael Lynch's pads and into back of the goal, pushing China in front with a 1-0 lead.
 
The Hockeyroos' next best chance to level scores came in the second quarter, when youngster Renee Taylor teamed up with Hockeyroos captain Madonna Blyth. The pair worked the ball to the top of the attacking circle, with Blyth sending the ball only marginally wide of the goal.
 
Teamwork paid dividends for the Hockeyroos soon afterwards and again Blyth was involved. Setting up the play, Blyth threaded a quick pass through the Chinese defence to Nanscawen who finished it off with a well-executed goal to equalise, 1-1.
 
Despite enjoying the majority of possession and wining two penalty corners in the second half, the Hockeyroos could not find the winning goal with substitute goalkeeper Ashlee Wells a spectator for the most part.
 
Speaking after the match, goal scorer Georgia Nanscawen said, "It was really nice to score one like that and I think it was a much more improved performance from the team tonight. We had some great attacking opportunities and hopefully we can convert some of those on Monday night."
 
Hockeyroos Head Coach Adam Commens was happier with the team's second performance in the three match series. He said, "I thought it was a much more improved performance and there were some encouraging signs, a higher intensity and tempo. We created a lot of opportunities, we just now need to be more precise in our attacking circle, to be more composed and finish the chances that we get."
 
Discussing improvements made by the Hockeyroos coming off the back of their previous test on Thursday night, in which they went down to China 4-1, Commens added, "I think it was more the intensity and aggression in our one-on-one defending and then winning from that. I thought we also built the ball up a lot more effectively. We were a metre off on Thursday night and tonight we were right there, making it really difficult for them."
 
With the impending 2015 women's World League semi-final tournament, an Olympic qualifying event in June, Commens gave insight into the type of team they are looking to build ahead of the tournament.
 
"The encouraging sign here is that we have a group of girls that can be competitive against a high class opponent. We do have a number of senior players still to come back into the line-up and I'd envisage they'll strengthen it up but the good sign is these players are doing it now and they're more than capable of playing international hockey."
 
Settling her nerves and finding her feet, recent debutant Renee Taylor impressed both her teammates and the crowd with her performance tonight.
 
"[At] the first game I was definitely pretty nervous – after the anthem I remember going out on the field and going "Oh my god, my heart is racing" but second game in I calmed down a little and just did what I needed to do.
 
"After growing up idolising the likes of Madonna Blyth and Teneal Attard, being out there and actually playing with them at this level is just incredible."
 
The final match of the International Challenge takes place on Monday at 3pm AEST/1pm AWST. The match will be livestreamed online via Epicentre.tv, from 2:40pm AEST.

The Hockeyroos v China International Challenge is supported by the NSW Government, through its tourism and major events agency Destination NSW.

Hockeyroos v China International Challenge 2015
Sydney, NSW

Match 2 of 3

Hockeyroos: 1 (1)
Georgia Nanscawen 28 (FG)

China: 1 (1)
Xiaoxue Zhang 12 (FG)
   
** Watch the match back on Epicentre.tv **

Hockeyroos Squad
Athlete (Hometown, State) caps/goals
Started
Teneal Attard (Mackay, QLD) 199/10
Madonna Blyth (Brisbane, QLD) 294/65
Edwina Bone (Evatt, ACT) 64/2
Kirstin Dwyer (Mackay, QLD) 66/2
Jodie Kenny (Wamuran, QLD) 130/73
Rachael Lynch (Melbourne, VIC) 118/0
Georgia Nanscawen (Melbourne, VIC) 148/30
Brooke Peris (Darwin, NT) 46/8
Emily Smith (Crookwell, NSW) 110/46
Renee Taylor (Everton Park, QLD) 2/0
Mariah Williams (Newcastle, NSW) 7/1

Used Substitute
Savannah Fitzpatrick (Cabarita Beach, NSW) 2/0
Kate Hanna (Constitution Hill, NSW) 2/0
Kate Jenner (Tamworth, NSW) 108/1
Georgina Morgan (Armidale, NSW) 5/0
Georgie Parker (Berri, SA) 71/23
Amelia Spence (Hobart, TAS) 9/1
Ashlee Wells (Morwell, VIC) 44/0

Hockey Australia media release


---

Azlan Shah Gold Cup 2015

A testing time for India's potential

By S.THYAGARAJAN

India enters into a competitive mode for the first time in 2015 when it takes on South Korea in the opening match of the Sultan Azlan Shah hockey tournament at Ipoh (Malaysia) tomorrow (Sunday).

The six-nation event that concludes on April 12 is the testing ground for India on more than one count.

That the Hockey India has taken this event more seriously than in the previous appearance in 2013, underlines the importance attached to process of building up the squad for the Olympics next year at Rio.

India has already qualified for the event after emerging as the champion at the Asian Games in Incheon (South Korea).

More than the outcome at Ipoh what is looked forward to is the performance of the new coach Paul van Ass of the Netherlands. With the High Performance manager, Roelant Oltmans, also a Dutch, the pair is expected to work with greater unison.

There are no two opinions that India has fielded the best possible outfit under the indefatigable pivot Sardar Singh.

Overall, the team is well balanced, enormously talented with a good measure of experience and expertise.

Goalkeeper Sreejesh, defenders Birendra Lakra, Rupinder Pal Singh and Gurbaj Singh have been in the thick of action for over five years now. Their contribution to the team should be immense as it will be from stars like Manpreet Singh, S.V.Sunil, Akashdeep and Ramandeep.

A lot however depends on how much harmony does the team achieve from the start. After all, Korea is no pushover though India beat the redoubtable combination before its home crowd in Incheon from a brilliant goal by Akashdeep last year.

It is tempting to make India the favourite to regain the trophy last won in 2010 given the fact that Australia, eight time winne and the defending champion now is on a stage of rebuilding after its stalwarts like Jamie Dwyer, Christopher Cirello and Ron Hammond have quit the scene after the World Cup last year. But the talent base in Australia is truly outstanding and a few new comers will command a lot of attention at Ipoh.

New Zealand is another combination that can cause a surprise or two as it did in 2012 registering a sequence of remarkable victories. It has played in the event 14 times.

Among the six in the fray, only two-host Malaysia and Canada- have not been on top of the podium even once.

This has been a poignant point of discussion in Malaysia despite its participation in the event as many as 23 times since the inception in 1983. Malaysia figured in the final last year. With the seasoned goalkeeper Kumar Subramaniam is still going strong the Malaysians are hoping against hope to fulfill the dream of a trophy triumph this time.

Canada has played six times so far and the best has been a bronze medal in 1998.

This is the first tournament that will not see the benign presence of Sultan Azlan Shah who passed away last year.

India's matches: April 5: v Korea; April 6: New Zealand; April 8: Malaysia; April 9: Canada; April 11: Australia. April 12: Final and placement matches.


| | | | | |
| --- | --- | --- | --- | --- |
| Teams | Appearance | Gold | Silver | Bronze |
| Australia | 14 | 8 | 2 | 3 |
| Pakistan | 19 | 3 | 6 | 2 |
| India | 17 | 5* | 1 | 5 |
| South Korea | 17 | 2* | 4 | 4 |
| Germany | 8 | 2 | 3 | 1 |
| Malaysia | 23 | - | 5 | 1 |
| New Zealand | 14 | 1 | - | 4 |
| England | 8 | 1 | - | 2 |
| Argentina | 4 | 1 | 1 | - |
| Netherlands | 2 | 1 | - | - |
| USSR | 1 | - | - | 1 |
| Canada | 6 | - | - | - |
| Total | 23 | 24 | 22 | 23 |

Fieldhockey.com


---

No surprises in Malaysia's Sultan Azlan Shah Cup line-up

By S. Ramaguru



National hockey forward Faizal Saari (right) tracking a New Zealand player during their friendly match ahead of the Sultan Azlan Shah Cup, on Thursday. - SAIFUL BAHRI/ The STAR

KUALA LUMPUR: After several delays, the national hockey team selectors have named their final 18 for the Sultan Azlan Shah Cup tournament.

The tournament will be held at the Azlan Shah Stadium in Ipoh from Sunday to April 12.

There were no surprises in the final line-up, with forward Faizal Saari getting in and defender Azreen Rizal and forward Izwan Firdaus dropped.

The controversial Faizal only started training two weeks ago after settling some issues with the national association.

The player underwent a fitness test last week and the team officials believe he will benefit from the matches in Ipoh.

"This tournament is part of our preparation for the World Hockey League Semi-Finals and we need Faizal for the final push. That's why we've decided to give the core players the chance to work on their combinations. There are no issues for now and we will be ready for action," said national team manager Nur Azmi after naming the final squad at a press conference in Ipoh on Friday.

Although Azreen and Izwan have been dropped, they will continue to stay in Ipoh and train with the others.

Malaysia open their campaign against New Zealand on Sunday and take on defending champions Australia on Monday.

The Star of Malaysia


---

Joy for Tengku Ahmad ahead of Azlan Shah Cup meet

By S. Ramaguru



National hockey forward Tengku Ahmad Tajuddin Tengku Abdul Jalil (centre) in action during the World League Round Two tournament in Singapore in January.

KUALA LUMPUR: Holding your first bundle of joy in your arms is always special.

And it's no different for hockey forward Tengku Ahmad Tajuddin Tengku Abdul Jalil, whose wife Siti Raifana gave birth to their first baby, a boy, on March 31.

For a while, it seemed like Tengku Ahmad may not be able to play in the Sultan Azlan Shah Cup, which starts in Ipoh on Sunday.

He did not keep in touch with team officials and that made naming the final 18 even harder.

Luckily, everything has turned out well, with his wife giving him the green light to carry on playing and the selectors naming him in the final 18.

"It's been a hectic week for me. I'm so happy with the birth of my son. Everything is settled and I will play in the Sultan Azlan Shah Cup. I've always left it to the team officials to decide on my selection ... and it also depended on when my son was born," said the 192-capped player on Friday.

"I don't think I'll be distracted by the birth of my son. It has given me greater joy now."

The Perlis-born-player first came to the fore as a member of the 2005 National Juniors. He made the grade to the national senior team in 2006 and has since cemented his place.

Today, he is one of the seniors who provide guidance to the younger players.

"The main thing is to put Malaysia back among the elite in world hockey. We played in the World Cup last year and now we're aiming to qualify for the Olympics. The road ahead is tough but I hope, with greater commitment, we can get the job done," said the 29-year-old.

Malaysia have qualified for the World Hockey League Semi-Finals to be held in Belgium in June.

Tengku Ahmad has never played in the Olympics as the last time Malaysia took part was at the Sydney Games in 2000.

"It will be a major achievement to play in the Olympics. I want to end my career by at least having played in the Olympics," he said.

Malaysia start their Sultan Azlan Shah campaign against New Zealand on Sunday.

The Star of Malaysia


---

Men's Black Sticks to tackle Malaysian weather on path to World League and Olympics



New Zealand coach Colin Batch is using his team's trip to Malaysia as preparation for bigger challenges to come. William Booth/Photosport

Men's Black Sticks coach Colin Batch says dealing with tough conditions will be one of the biggest challenges facing his team at the Sultan Azlan Shah Cup which takes place in Malaysia next week.

The six-nation tournament, which has been running since 1983 and was won by New Zealand in 2012, is being used by Batch as preparation for bigger events in 2015.

"It's always challenging coming to Malaysia. The conditions are so much different – it's humid and hot," Batch said.

"We do want to do well here, but it's part of the bigger picture, which is achieving a good performance at World League in June.

"So we have this tournament and then a series in Hobart in May against Korea, Pakistan and Australia."

The World League, which runs over a two-year period, allows countries automatic qualification for the Olympics. If New Zealand are successful in Argentina in June they'll make it to the final in India in November, which will be contested by eight countries.

For the Sultan Azlan Shah Cup, Batch said he'd look to give all of his players a run.

"With the heat being a factor we don't want players getting fatigued," he said.

"Hydration is an important part of performing well here and we will use our interchange thoroughly – I expect all of the players to have good time on the pitch.

"We'll go through our normal recovery routines of jogging, stretching and ice baths. Sometimes the players aren't too keen on ice baths, but in a hot climate like Malaysia, they do enjoy it."

Batch felt that if the Black Sticks performed well in the tournament it would show the plans and processes in place were working.

"One of the nice parts about being at a tournament is that you have five different teams to play against," he said.

"We played Malaysia in a practice match on Thursday night. We won 1-0 and there were some good signs, but the first match against them on Monday will be a totally different story. There will be a noisy crowd here supporting them, so we've got to control those sorts of things too.

"All the games are different challenges in their own way, but you've got to look at Australia as being the favourites, they've performed well over a number of years now and have won the last two events here."

Stuff


---

Kiwi keeper glad to be back in hockey action

By S. Ramaguru



New Zealand hockey goalkeeper Devon Manchester on his way to training for the Sultan Azlan Shah Cup in Ipoh on Friday. - RONNIE CHIN/ The STAR

IPOH: New Zealand goalkeeper Devon Manchester is excited at making the team for the Sultan Azlan Shah Cup – and the chance to resume his career after a six-month layoff.

The 25-year-old Manchester had been sidelined for six months after undergoing surgery on a left shoulder injury he first suffered two years ago. He only returned to training recently and is hoping to prove that the injury is a thing of the past with a good showing here in Ipoh.

Manchester, with 45 caps, should get the nod as reserve goalkeeper George Enersen has just seven caps.

"I first injured my shoulder during a shootout in the NHL final two years ago. I popped the bone out of the shoulder and have been having issues with it ever since – I think I did it again five or six times last year," said Manchester.

"I really had no choice but to undergo surgery if I wanted to keep playing.

"I'm really excited about getting back onto the turf after a long recovery but am a bit apprehensive as well. The main challenge has been getting range of motion and strength back in my arm, and now is the test to see if all those strenuous months of rehab have been worth it."

The Sultan Azlan Shah Cup is an important part of the Kiwi's preparation for the FIH World League Semi-Finals in Argentina in June, which is an Olympic qualifying event.

Manchester joins a team who have enough experience to go all the way to the final in Ipoh.

Included in the line-up are the likes of Ryan Archibald (278 caps), captain Simon Child (220), Nick Haig (154), Andy Hayward (180), Blair Hilton (132), Blair Tarrant (117), Nick Wilson (128), Hugo Inglis (140), Arun Panchia (151) and Stephen Jenness (118).

The ones with the least caps include the 23-year-old Enersen, Nic Woods and Dwayne Rowsell (both eight caps each).

Head coach Colin Batch views the Azlan Shah Cup "as a very important tournament in terms of our preparation for the World League Semi-Finals in June".

"We have selected a team who can compete well in Malaysia. There are some changes from the team who played Canada in a series ... so it will be very interesting to see how we perform," he added.

The Black Sticks, champions in 2012, open their Azlan Shah Cup campaign with a tough battle against hosts Malaysia on Sunday.

The Star of Malaysia


---

India hope to transition quickly in Sultan Azlan Shah Cup

By S. Ramaguru



The India men's hockey team training in New Delhi on Wednesday before departing for Malaysia for the Sultan Azlan Shah Cup in Ipoh which starts on Sunday. - AFP

KUALA LUMPUR: India are undergoing a transition but they are ready to flex their muscle with an experienced line-up for the Sultan Azlan Shah Cup which starts on Sunday in Ipoh.

India have hired former national Dutch coach Paul van Ass to replace Australian Terry Walsh and the Ipoh meet will be his first major assignment.

The Dutchman is keeping his fingers crossed the experienced players can adapt quickly to the new style of play.

"We are working on every aspect of the game. The team have some strength and weaknesses and we are working on them," he said.

"I have spent a good amount of time with the team and I understand them more each day. The aim is not to make major changes but to adapt to the new system," he added.

Penalty corner specialist Sardar Singh, who has 206 caps, will lead the team. The other senior players include V. R. Raghunath (186), Manpreet Singh (118), Gurbaj Singh (186), S. V. Sunil, Rupinderpal Singh (107), Birendra Lakra (93) and goalkeeper P.R. Sreejesh (159).

The youngest player in the team is 20-year-old Mandeep Singh while reserve goalkeeper Harjot Singh is a year older with seven caps.

Van Ass said his boys are ready to take on their opponents in the six-nation tournament. The other teams in the fray are hosts Malaysia, defending champions Australia, New Zealand, South Korea and Canada.

"They are in good shape and working hard," he added.

"During the tournament, I will be looking at the 60 minutes each player spends during the match. If a player keeps the ball for two minutes, I want to know what he does for the rest of the 58 minutes.

"Overall, the team are very much prepared for the Sultan Azlan Shah Cup. We will put pressure on the opponents and will play all the matches with the same intensity.

"We are looking forward to a good show," he said.

India open their campaign against South Korea on Sunday followed by New Zealand the next day.

The Star of Malaysia


---

Someday we have to say now we have to perform, says Indian hockey coach Paul Van Ass

Rutvick Mehta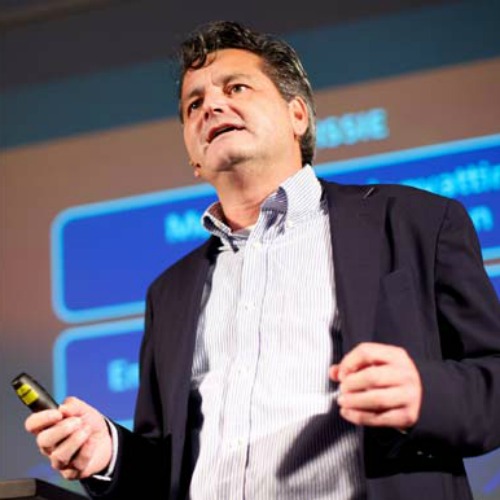 Paul Van Ass wants Indian hockey to soar to new heights

India's hockey coach Paul Van Ass faces his first test as Azlan Shah Cup begins on Sunday and the Dutchman tells Rutvick Mehta that his sights are set on Olympics 2016

You've had three weeks with the team. How has it been so far?

It's been very enjoyable. I think the training sessions are picking up. The tempo is picking up. So far, so good. I like it.

The crux of this team has been together for a quite a while. How do you assess the squad's strengths and weaknesses as of now?

The good part is that the team's attacking style of play is very flashy and can be very, very nice, what we call in Holland the 'give and go hockey'. You give it to the guy in front of you and you run over it. That's fantastic, and I really hope it stays in the game. However, I have to make sure that if the ball is lost in the 'give and go' action, then we have a better counter-control. That needs to improve a little bit.

You've also spoken about improving the patience levels of the boys. Is that something you are really focusing on?

Yes. The other part is that if we're coming from a running game and rush-in situation, and we squander it and have to start all over again, then we should be more patient. It's a really great skill which isn't a part of enough Indian players on the field. Sometimes we have to be a bit more patient, and have a bit more control.

Most of India's previous foreign coaches have brought in their own style of hockey: some European, some Australian. What do you think suits Indian hockey best?

I like the way Indian hockey does. I like the attacking force, the attacking creativity and the 'give and go'. I think it's fantastic, and I hope we repeat that, because it gets a lot of respect and makes it fun to watch. The only thing is that we could then always end up with zero points because unfortunately we make one or two big mistakes. So that's what I'm concentrating in this first phase. But the template of that kind of hockey should be that if we lose the ball, then nothing will happen so quickly, no harm will be done. It's not European, it's not Chinese, it's not Russian. It's just good, simple hockey. And that foundation I want to build a little better on the attacking force.

A lot of coaches that have come have stressed on long-term goals and the 'process' of improving Indian hockey. Do you believe in the same, or do short-term goals matter to you as well?

Our short aim is to present the team very well at the Hockey World League (HWL) Final here in India in December. Then we'll have enough time to work on our long-term plans and also on all the aspects of the game. So I'm really aiming for the team to perform well in December.

And after that, will your goal be 2016 Olympics, or are you looking at things beyond that?

No, no, no. Absolutely not. It's 2016. And therefore we have to perform in December. That is also another thing, and I say this with all due respect. India is not used to having to perform. It's a new aspect for them. Someday we have to say, 'now we have to perform'. And then people change in the way they react under pressure. That, for me, is a very important aspect where we have to access ourselves.

People's expectations have risen after the Asian Games gold and Commonwealth Games silver as far as medal prospects at the 2016 Olympics are concerned. How do you differentiate between that hope and the reality?

Hope is always a medal. You may have hope in life. You see a beautiful girl, and you may have hope. So hope is good. But whether it's realistic or not, it's too early to say. Wait till December when we play the HWL Final, and then I can tell you whether it's realistic or we should stay with a few feet more on the ground.

A lot of our previous foreign coaches have had premature exits, including your predecessor Terry Walsh. Does that bother you?

Totally not. I live by the day. I come here also for the total package. India has a totally different culture than what I'm used to. But in high performance, it's always difficult to suffice. Sometimes a good coach does not suffice because the blokes are not good, and sometimes a bad coach stays on for years because he is lucky. So the past is no concern for me. Totally not.

Walsh wanted some systematic changes in the administration and the high performance programme. Are you happy with the way things are so far?

(Pauses) Yes. So far, so good. No problems in that regard.

You're reading a book titled 'Hinduism in Modern Times' to understand Indian culture better. Is adjusting to the culture your biggest challenge at the moment?

I actually know it. I have to get a feel of how the society works, and then I can really understand what is underneath all the emotions. When we're under pressure, we also have to cope with emotions. And I have to understand where those emotions might come from. For instance, if you play India-Pakistan, there always big emotion, and it's the same for us in Holland when we play Germany. It's more than a game.

So you want to keep those emotions in check on the field?

It's absolutely alright if you want to play with your heart, but it doesn't mean you can go over the limit. There's no excuse for going over the limit.

Finally, what are you looking to extract from the Sultan Azlan Shah Cup?

Information on where we're ranked. We're right in the middle. There are two-three teams better ranked than us and two-three who are lower. I just want to have a feel of what our strengths and weaknesses are against these teams. I see it as a good opportunity to start well.

DNA


---

Aus, NZ will be a big challenge for us: Poonam

New Delhi - After a successful campaign in the Hero Hockey World League Round 2 in New Delhi, forward player Poonam Rani is geared-up to take on a new assignment along with the Women National Hockey Team in the upcoming Hawke's Bay Cup 2015 in New Zealand scheduled to start on 11th April. In the new environment and new teams, Poonam Rani will face real challenges against the world's toughest defence line-ups in the tournament. Along with forward players Vandana Katariya and Rani, Poonam Rani are working on out of the box strategies to make in-roads in the opponents' defence line-up as top-ranked teams such as Australia and New Zealand may get physical during the attacks.

Speaking on the tournament, Poonam Rani said, "Playing against the top teams, especially Australia and host team New Zealand will be a real challenge for us. They have a very strong defence chain and they tackle the strikers by attacking back and which thwarts the efforts to break the shackle and penetrate the D. So the aim is to stick to the strategies that we are putting in place to counter them. Here speed will be important if we have to break their defence chain and create scoring opportunities. We are working on these aspects and improving our physical fitness as we have to be energetic till the final whistle. Beating the Tasmanian neighbours will be the real and biggest challenge for us."

The preparatory camp, which commenced on 22nd March and will conclude on 7th April with the players working hard on their game as they understand that this tournament is important before they play the Hockey World League Semi-Final, Belgium in June this year.

Stick2Hockey.com


---

Boon time in Bloemendaal

English teams fare badly in shoot out, while Dutch clubs power through



(Photo: Frank Uijlenbroek)

The semi-final line-ups of the men's and women's Euro Hockey club championships have been decided after some thrilling matches in the KO16 and KO8 stage of each tournament, with Tom Boon and Maartje Paumen both finding the net four times in their respective matches.

It was a bad day for the two English teams in the women's Euro Hockey Club Championships as they both exited the competition after losing on shoot-out, without adding to the scoresheet. Canterbury lost to SCHC, while Surbiton was knocked out by Club de Campo of Madrid.

In the other two matches, German team Rot Weiss Koln beat beat Irish team UCD in a close 2-1 match while Hertogenbosch beat the Russian side CSP Izmailovo in a comprehensive 9-0 victory, with Maartje Paumen scoring four times.

There is a possibility of an all-Dutch final as the semi-final line-up sees Club de Campo face Hertogenbosch, while Rot-Weiss take on SCHC.

The men's Euro Hockey League club competition saw two Belgium sides, two German teams, three Dutch teams and a Spanish team progress to the KO8 stage of the tournament.

Royal Daring of Belgium beat English side Beeston in a tempestuous match that was decided on shoot-out. The Belgium side will meet Rot Weiss Koln, who won a hard-fought match over Real Club de Polo.

Oranje Zwart defeated competition debutants, SV Arminen, 2-0 and will take on Spanish challengers Club Egara, while the host side Bloemendaal face Belgium's KHC Dragons after defeating KS Pomorzanin Torun by a massive 14-2 scoreline, with Tom Boon finding the net four times. The Dragons will go into this match feeling confident after defeating Harvestehuder THC 6-2.

In the final match of the KO8, SV Kampong will take on UHC Hamburg.

FIH site


---

KO8 showdowns have license to thrill

After two days of thrilling KO16 action, the quarter-finals look set to be equally exciting with four high quality showdowns between some of the best clubs in Europe, including three Dutch sides, two Belgian and German sides and one from Spain.

Here is how the different side's match up:

Royal Daring (BEL) vs Rot-Weiss Koln (GER), 10h

Royal Daring's debut season in the EHL keeps on rolling as they were the shoot-out champions against England's Beeston in a tempestuous affair which saw a glut of yellow cards.

The Belgians looked well in control when they built a 2-0 with key man Tanguy Cosyns making one and scoring the other. But, in the end, they just about prevailed after a lot of defending from key Argentine defender Manu Brunet and goalkeeper  Pol Garcia-Cascon as they won out on penalties.

They will need similar grit and determination if they are to get the better of Rot-Weiss Koln, especially the marauding runs of Benjamin Wess while the Grambusch boys, Mats and Tom, will be key figures. With Christopher Zeller in the mix, there is always plenty of flair on display but this could be very close to call.

Oranje Zwart (NED) vs Club Egara (ESP), 12.15h

OZ never quite found full fluidity in their KO16 match as they were made to work all the way by a fesity SV Arminen while they could well be without Sander Baart after he sustained a nasty injury in that tie.

Nonetheless, they are still likely to be pre-game favourites against Club Egara and will hope their array of stars will click. Rob van der Horst and Vincent Vanasch lead from the back while Jelle Galema, Thomas Briels and Rashid Mehmood could unlock the door.

Egara are the last Spanish side standing courtesy of their narrow win over Saint Germain in the opening game of the KO16. It is the furthest they have gone since 2009 but they will continue to be without their talisman Edi Tubau who is at home attending the birth of a new child.

KHC Dragons (BEL) vs HC Bloemendaal (NED), 14.30h

A repeat of the 2013 final, Dragons and Bloemendaal are two of the marquee names in the Euro Hockey League and were the two biggest winners of the KO16, 6-2 and 14-2 respectively.

The Belgian side's win over Harvestehuder THC was perhaps the result of the round, producing a remarkably effective counter-attacking game played at great pace. Florent van Aubel was the star of the show while Felix Denayer was similarly impressive in midfield. With Matthew Cobbaert and Kyle Good buzzing around the pads, they have plenty of goal options for Bloemendaal to be wary of.

The hosts had a fairly easy route to this stage as they were never really tested by Poland's Pomorzanin Torun in their 14-2 win. Tom Boon's five goals were the star attraction from that game but Russell Garcia's side know they will need to raise their game another step against Dragons.

UHC Hamburg (GER) vs SV Kampong (NED), 16.45h

The German side were pushed all the way by Dinamo Kazan in a close run KO16 battle with just Tom Mieling's first half goal separating the sides. They will be glad, though, to have their first competitive outdoor match of 2015 under their belt after a lengthy winter break.

Again they look to Moritz Fuerste and Florian Fuchs for their inspiration while goalkeeper Nicolas Jacobi will keep things tight at the back.

Kampong, meanwhile, were impressive in their 2-0 win over the Waterloo Ducks with Robbert Kemperman and Thierry Brinkman showing some lovely turns of skills amid a composed team performance against a dangerous opponent.

David Harte made some great saves while Loick Luypaert's drag-flicks mean they always have a chance. This is the two teams first meeting in the competition with Kampong looking to reach the FINAL4 for the first time.

Euro Hockey League media release


---

Oranje Zwart land the Junior EHL title



Picture credit: Hannie Verhoeven

Oranje Zwart claimed the Junior Euro Hockey League title following six high octane battles at Bloemendaal on Good Friday, holding off the intentions of Atletic Terrassa, KHC Dragons and UHC Hamburg.

In the end, the crucial match proved the opening one of the day as OZ came from a goal down against Atletic to win 2-1, their closest match of the competition.

Joan Dalmases had given the Catalan side an early lead but Sheldon Schouten and a late goal from Cas Dingen swapped the lead in the second half.

The Dutch side duly went on to pick up results against Dragons and UHC. It meant they were presented the trophy by world hockey legend Teun de Nooijer.

Speaking about the event, OZ's Tijn Hoefakker was delighted with the tournament, telling the Haarlems Dagblad: "We were treated like real pros, getting a bus to the stadium and staying in the hotel. It really gives a big boost."

The tournament was played under the same rules as the EHL with top level umpires and tournament officials overseeing the round-robin event.

And Hoefakker said it was a real experience of how the top players go about their business.

"In the first match we had problems with nerves. The level is higher and the umpires are more strict so you had to leave the pitch straightaway when you got a green card."

It was the second edition of the junior EHL and the first to feature international teams following its introduction a year ago in Eindhoven.

Euro Hockey League media release


---

Save hockey from collapse, Akhtar appeals to PM



Akhtar Rasool. — Photo by Sara Faruqi/Dawn.com File

LAHORE: President of the Pakistan Hockey Federation (PHF) Akhtar Rasool has made an emotional appeal to Prime Minister Nawaz Sharif to save the national game, which the ex-Olympian stresses, faces complete collapse due to financial problems.

"I don't want any ministry or any other office. I have all the interest to again lift our national flag atop in international hockey, which has served the country with around 65 gold, silver and bronze medals in the past," Akhtar, who captained Pakistan's 1982 World Cup-winning team, said while talking to Dawn on Friday.

"My father [Olympian Ghulam Rasool] and I have contributed to Pakistan hockey. I have sincere love for it and I don't want to see any further decline in this game, declared as our national sport by no one but the founder Quaid-i-Azam Mohammad Ali Jinnah," the PHF president said.

"I appeal to Prime Minister Nawaz Sharif to take all necessary steps as soon as possible to save Pakistan hockey," urged Akhtar.

After being elected as PHF president in 2013, Akhtar said, he launched successful efforts to bring all renowned Olympians at one platform, noting due to groupings among them the game had suffered a lot since 2008.

"Due to the PHF efforts, Shahnaz Sheikh, Islahuddin Siddiqi and many others joined the federation and we started joint efforts to regain our glory in international hockey," he said.

"By the grace of God, Pakistan earned silver in the Champions Trophy 2014 and also came out runners-up in last year's Asian Games. The team have started clicking and I think the days are not distant when we will again emerge as victorious," Akhtar said.

"Currently, the PHF has a major task on hand — to qualify for the 2016 Rio Olympics [qualifiers to be held in Belgium in July this year]. But unfortunately the current poor financial condition is creating a major hurdle for us in preparing the team for this important assignment. Therefore, an immediate release of the funds to the PHF will help us start preparations," Akhtar said.

It may be mentioned here that the PHF on Thursday wrapped up its national training camp in Islamabad, citing paucity of funds as one of the major reasons behind the closure.

The PHF last year, through the Pakistan Sports Board (PSB) had sent a summary to the prime minister, also patron of the PHF, seeking funds to the tune of Rs500 million for the revival of hockey. The said funds still remain to be transferred to the federation.

Dawn


---

Disability stumps MP's champion goalkeeper

Manuja Veerappa

BENGALURU: "My dream is to play for India and make my country proud. But I don't know if that dream will ever come true because I'm deaf and dumb. I was born this way, is it my fault?" asked Abdul Samad, communicating via messages. It is a pain-filled question for which he has been seeking an answer for the past 14 years.

Samad, a 24-year-old goalkeeper from Govindpura in Bhopal, is a well-known name on the domestic hockey circuit. There are plenty who pat him for his sheer will to pursue the sport. But when it comes to helping him make the national camp or secure a government job, there are few who are willing to understand the pain he tries to communicate through sign language.

Samad, whose father Abdul Wahab was a national-level player, grew up watching him play as a centreforward for BHEL. Hooked on to the sport as a youngster, he started playing at the age of 10. "I wanted to play hockey because my father used to play the game, and also because it is our national game," said Samad, who grew up idolizing former stars Ashok Kumar and Dhanraj Pillay.

Samad, who started playing at the age-group level for Bhopal, was a part of the Sports Authority of India and is currently the goalkeeper of the Madhya Pradesh Hockey Academy team.

While there were plenty of stumbling blocks, Samad overcame them. Initially, his father and brother Subboor helped him communicate with his teammates and coaches. Soon, he won their hearts and they in turn learnt to converse with him using sign language.

The story thus far is heartening, but beyond his state team, few are willing to endorse him. The player, who has turned out for Madhya Pradesh at three Senior Nationals, is yet to find a job. Although he has attended four Railways trials for a job under the sports quota, he was rejected after the game skills and physical tests, due to his disability.

The latest blow was on March 26 when he attended the West Central Rail way selection trials for recruitment.

"I did very well in the trials and the physical tests. But I was rejected. The railway officer told my family, 'he is superb, but we cannot recruit him because he is deaf'. It really hurts. I play alongside able-bodied players who get jobs under sports quota, but when my turn comes I'm rejected. How will I keep motivating myself if this continues?" asks a dejected Samad, who puts in about nine hours of practice at the Dhyanchand stadium in Bhopal.

"Samad has been with us at the MP Hockey Academy for the past 4-5 years. As a coach I haven't found it difficult to communicate with him. He is dedicated and talented. We've been trying to get him a job but haven't been successful in doing so. The national selectors should spare a thought for Samad. I wasn't known for my speaking or hearing skills, instead I was known for my hockey skills. Why write off the talented youngster without giving him a chance?"

Ashok Kumar, Olympian and in-charge of the Madhya Pradesh Hockey Academy

"I've watched Samad play in many all-India tournaments. He is a good and dedicated player. Despite the limitations he does a very good job as a goalkeeper."

The Times of India


---

OVHA recalls HM Sultan Qaboos

s2h team

Oman Veteran Hockey Committee commemorated the arrival of HM Sultan Qaboos by organizing an exhibition hockey match on 2nd of April 2015 at the Sultan Qaboos sports Complex. Engineer Dawood Ahmed al Raisi was the special chief guest during the event. The vice-chairman of OHA Sheikh Salim Mubarak Al Rahbee had graced the occasion and was delighted to see majority of past hockey players from 70s in the event.

In the match, Oman veterans went past Team Coorg XI to win a thriller by 4-3 goal margin. Chairman of Oman Veterans Committee Mr. Mohd Shambeh Al Raisi and Mr. Abdul Rahman Al Raisi were delighted with the success of the event. The match was started with the National Anthem rendered by the students choir of Indian School Seeb. The Principal of Indian School Seeb Mr. Nagesh Kelkar's contribution was highly admired by audiences, as Mr Mohd Rafiq Punjabi along with his friends Mr. Haji graced the occasion. The certificates and scarfs were presented to players from school and all other participants. Mr. S.A.S Naqvi, Sports Consultant was the coordinator of the function. In this connection the services rendered by Mr. Kuttappa Bellu and his Team Coorg was highly praised." I like to congratulate OHA and the Oman Veterans Hockey Committee for their great contribution." Commentator Salih Thacher made the event more delightful and interesting with his magic words during the event. Audiences prayed for the long life of HM Sultan Qaboos.

Stick2Hockey.com


---

Sharkia seeking to win

By Ahmed Talaat




Sharkia hockey team are preparing to play the final matches to determine the league champions for the year 2014/2015.  Matches to be held on the new pitches in Ismailia, a coastal city near of the Suez Maritime Canal corridor the same city that will host the African Cup of Nations qualifying for the Olympics Rio de Janeiro 2016

It is well known that the Sharkia team won the Egyptain league 21 times, but this year will be a very strong competition

With the end of the second round of the competition they choose the top four teams to play two rounds

Especially after the great victory of the Egyptian team in the World League second round all the the player they are in the technical condition and good physical.

And so the competition this year will be very strong for all teams they Participants in that event.

Fieldhockey.com


---

Holcombe hockey: Why are England's best in the second tier?

By Ben Croucher BBC Sport

Imagine Charlton Athletic signing Wayne Rooney or England rugby captain Chris Robshaw moving to Moseley.

Far-fetched it may seem, but in domestic hockey one second-tier club is splashing the cash on the country's very best players.

In 2013, England captain Barry Middleton became one of a number of internationals to drop out of the Premier Division and sign for Holcombe,  a small club based in Rochester, Kent.

The club's spending model has drawn criticism from local rivals, but is investing in what remains a largely amateur sport a positive development or creating an unfair playing field?
Rags to Riches: The Holcombe Story

In 2013, Holcombe's men's and ladies' sides were playing in the Conference East, the second tier of English hockey.

With ambitions to climb to the top of the domestic game, the club altered their spending strategy from focusing on facilities and youth to attracting the country's best players.

To achieve this, the club invested heavily, with the money coming predominantly from the club's millionaire chairman David South, founder and chairman of Faithdean, a building construction management firm that turns over just under £60m a year.

Holcombe's major signings

2013

Barry Middleton (229 England caps & 58 goals; 109 GB caps & 36 goals)
Dan Fox (92 England caps & 2 goals; 31 GB caps & 1 goal)
Maddie Hinch (52 England caps; 5 GB caps)
Laura Unsworth (98 England caps & 3 goals; 45 GB caps & 1 goal)
Lucy Wood (10 England caps; 2 GB caps)
Steph Elliott (6 England caps; 6 GB caps & 1 goal)

2014

Iain Lewers (65 England caps & 6 goals; 43 GB caps & 2 goals)
George Pinner (68 England caps; 9 GB caps)
Nick Caitlin (113 England caps & 10 goals; 35 GB caps & 7 goals)
Nicola White (89 England caps & 9 goals; 42 GB caps & 1 goal)
Sam Quek (57 England caps & 2 goals; 22 GB caps)

Having been at the club for 49 years, and chairman for 37, the success of South's business has enabled him to put his own money into the club.

"We had to do something to give us a boost," he explains. "Our vision is not just the Premier Division; we aim to be a top-four club trying to get into Europe.

"We're just an unfashionable mid-Kent club. We needed some good players and a robust junior system parallel to that. You have to set your sights very high."

The 'boost' has brought instant success with the ladies achieving consecutive promotions in 2013 and 2014, narrowly missing the Premier Division play-offs in 2015.

And having spent seven years in the Conference East, the men are unbeaten this season, winning 17 of 18 league matches, scoring 110 goals and topping the table.

They are now taking part in the Promotion Tournament play-offs with Canterbury, Bowdon and Team Bath Buccaneers, as the four clubs fight for the one spot available in the top flight.

The player's view: More than just money

So why would a bunch of England internationals drop down a division from the top clubs in England?

Several of the star signings have had to withstand accusations that their moves were motivated purely for financial gain.



England captain Barry Middleton denies moving to Holcombe just for the money

Barry Middleton is one of the most sought after players in the world, fetching over £35,000 at the 2014 Hockey India League auction. But he denies Holcombe's chequebook was the main factor in signing.

"It was a decision based on hockey as well as everything else," explains the 31-year-old.

"We have a team that can push to go up. It was not to play in the Conference for the last 10 years of my career.

"It stopped me going to Holland or Germany, meaning I can live in England, training full-time with GB."
Can you blame the players?

Centrally-contracted internationals only earn up to £20,000 per year. Most supplement their income through sponsorship, coaching and public speaking.

"The England central contract is not enough to survive on," explains hockey journalist Rod Gilmour.

How much can an international hockey player earn? (estimated figures)
Central contract - Up to £20,000 per year
Club contract - Between £0-£25,000 per year
Hockey India League - Between £5,000-£40,000
Outside income - Up to £20,000 per year

"They do coaching and to have this (money from Holcombe) is good for them. You can't blame the players at all.

"If the England central contracts were more, I think players would stay at Bisham Abbey  (home to England Hockey) and find other ways to keep themselves busy."

South adds: "They have to earn a living. Without family support, if they try just to survive on their England contracts, they can't.

"We have to get money into the game. The only way that'll happen is with a few individuals and a few companies, that's the bit that isn't sustainable."

'Other clubs are becoming jealous'

Across the country, the Holcombe approach has divided opinion with some clubs happy at investment in the game but others frustrated that they cannot compete with the riches on offer.



England's Maddie Hinch joined Holcombe Ladies in 2013, winning promotion the same season

"It has caused considerable friction within the hockey fraternity," continues Gilmour.

"The underlying problem is that other clubs are now becoming jealous because Holcombe have a lot of money."

One of England's most successful sides, Premier Division leaders East Grinstead, will be looking over their shoulder as Holcombe begin to climb the ladder.

They pay some players too, but admit financing a club, where even replacing a pitch costs up to £250,000, can be a struggle.

"We are all to a certain extent in a hand-to-mouth model," says East Grinstead chairman Simon Longhurst. "We have to work hard every month, every year."

When asked if the club would turn away a wealthy investor, Longhurst replied: "It would depend on who they were, what their DNA was and their core values, let's put it that way."
Outside investment: Good or bad for the sport?

For a sport that is largely amateur, even in the Premier Division, is a club willing to spend big beneficial in the long run?



Holcombe chairman David South has invested thousands of pounds of his own money into the club

"I don't criticise Holcombe or their chairman," says England Hockey chief executive Sally Munday.

"I think the more investment we can get is good for the sport."

Gilmour argues: "The main concerns are, one, whether the Holcombe model is sustainable and, two, whether the money is going to benefit Holcombe.

"The club's sponsor is David South's company. Is that sustainable? I don't think so."

With the majority of Holcombe's investment reliant largely on a sole benefactor, a downturn in the economy could have more serious consequences for the Kent club than others.

However, South makes no apologies for the upset his investment has caused, saying he wants to return Holcombe to its community foundations in the coming years.

"It's not win or bust. It must be sustainable," he says.

"Each year, we need to drop away a paid player and replace them with our own so we get back to a sustainable proportion."

BBC Sport


---

Staking a claim on hockey's roots

History of hockey in the Americas

Sarah Juggins, for PAHF



The game of Palin / Chueca belongs to the cultural tradition of the Mapuche People, the largest native minority group in Chile   

If an American hockey nation were to win Olympic gold in 2016, then it could rightly be hailed as a case of hockey returning to its earliest roots.

While there is no doubt that the modern game of field hockey derived from the English public school system of the 19th century hockey, and its many forms of the game, can be traced back to the earliest civilisations – Greek, Arabs, Persians, Eygptians and the various indigenous tribes of North and South America and the Aztec Indians of Mexico.

Certainly there is evidence in cave drawings, and with the discovery of ancient artefacts, that hockey existed in one form or another more than 4000 years ago, although how close it was to our modern game is something that is forever lost to the mists of time. The first evidence of an organised form of the game can be seen on an Egyptian bas-relief dated 2000 BC, where two figures are holding curved sticks with a ball between them. Meanwhile, in the National Archaeological Museum in Athens a square marble slab dating back to 514 BC shows four sporting scenes. One of these has a group of youths playing a game that is unmistakably hockey.

In the Middle Ages hockey appears in pictures and written accounts across Europe and the first mention of the word 'hockey' appears in a written record of a speech made by the English King Edward III. Unfortunately for the game's development at the time, the king was declaring a ban on hockey and "other such idle games."

While hockey was developing in Europe with variations such as bandy in the Netherlands, hoquet in France and hurling in Ireland, in South America, the Mapuche – sometimes known as the Araucanians – tribe of Chile created their own version of the stick and ball game – palin – in the 16th century. Some confusion arises over the terminology here, as the Spanish colonisers refer to palin as "chueca", but the games are one and the same. While palin, or cheuca, were similar in style to bandy, hoquet and other European versions, historians believe they developed independently, with no influence from the Old World. The games were uncannily similar to the modern hockey game that was formalised and codified by the English public school system two centuries later in the 18th century.

It is easy to see how hockey developed among communities. The hunters and gatherers, the communities and tribes would have relaxed by creating games. The earliest and easiest type of game is one of chase and catch, but kicking an object, throwing an object or using a stick to propel an object are all activities that are as old as humanity itself. In no time at all, it becomes one versus one, then a group versus another group and suddenly you have a game.

Most sport in the Middle Ages, up to the 19th century, served a dual purpose. The games were a form of entertainment and relaxation, but they also had a serious purpose – to keep the players fit and prepared for military action. Historical evidence suggest that the game of palin was played as a mock battle to sort disputes among the local indigenous tribes; as a ceremonial activity following a funeral; and as part of community get togethers. Certainly, despite two periods in the 17th and 18th centuries when the sport was banned for being too violent, palin was a large part of life in communities stretching across Chile, right up to the 20th century.

From the 19th century onwards, a gradual sophistication and formalisation of techniques, rules, equipment and tactics took place. While the roots of the sport lie in the ancient civilisations of the Americas, the Greek and Roman Empires and Egypt, the modern game with its rules, standardisation of kit and competitive league structure is derived from the British public school system and the spread of the British Empire in the 19th century. From the playing fields of public schools such as Eton and Windsor, the game was taken by soldiers, traders and settlers to North and South America, India, Australia and Africa, and soon it was an internationally recognised sport, warranting inclusion in the 1908 Olympics.

The modern game of hockey, which would still be recognisable to us today, first appeared in the Americas at the start of the 20th century. Constance Applebee introduced the game in the USA in 1901. She was an English physical education instructor at Harvard University and it was soon being played by women at colleges and clubs, particularly in the north-east of the States. The men took up the sport in 1928, the same year that the United States Field Hockey Association was formed. The men's team had rapid success, winning a bronze medal at the 1932 Los Angeles Olympics.

British influence was also the driving force behind the formation of the Argentine Hockey Association (now Argentine Hockey Confederation), which was formed in 1908. British people working in Argentina at the beginning of the 20th century formed themselves, and interested local people, into clubs and the first match was played between Belgrano Athletic San Isidro (later renamed Club Atletico San Isidro - CASI) , and Pacific Railway AC (now San Martin) . Just a year later women's clubs were permitted and the first female side to be formed was Belgrano Ladies. It wasn't until 1983 that the Argentina Hockey Confederation was formed, but by then the women's team in particular had already made their mark on the world stage, as runners up in the inaugural women's World Cup in 1974 and 1976. Within a few short years, hockey in Argentina became the national sport for women and its top players were guaranteed superstar status among the population.

Canada's position as a member of the Commonwealth made it a country ripe for hockey development. British settlers and soldiers brought the game with them and it was played in pockets of Canada throughout the early years of the 20th century. In Canada, climate and the popularity of its sister sport – ice hockey – means that field hockey has always taken a second row seat. However, the past 20 years has seen  lot of hard work invested into the development of both men's and women's hockey and, with the men ranked 14th in the world and the women ranked 22nd, there are clear signs that the hard work is paying off.

Across the Pan-American landscape, hockey arrived gradually over the course of the 20th century. Chile continues to have a strong tradition in the sport – perhaps traceable to the influence of palin – and Uruguay, Trinidad and Tobago and Mexico are all teams that are now established on the world stage. With the advent of the Hockey World League series, these teams have serious opportunities to advance up the rankings and push for qualification for the major world hockey events in the near future. For the other teams, many still in their infancy, the pioneering work of the higher ranked nations is creating a strong hockey infrastructure and knowledge base from which teams across the PAHF will benefit.

When it comes to the global stage, the PAHF was quick to get involved. The International Hockey Federation (FIH) was formed in 1924, when seven national associations joined forces to create a structure within which international hockey could flourish. These founding nations were Austria, Belgium Czechoslovakia, France, Hungary, Spain and Switzerland. The Pan American Hockey Federation was one of the first continental associations to join the International Hockey Federation. By 1964, 51 countries had become affiliated to the FIH, alongside three continental associations – the PAHF, Africa and Asia. The federations of Europe and Oceania joined more than a decade later.

Now the Pan American Hockey Federation is the second largest federation in terms of numbers of nations. Europe leads the way, but with 17 men's teams and 18 women's teams, the PAHF is a growing force on the international hockey stage.

PAHF


---

1978 World Cup: A last minute entrant wins it for Pakistan



The 16-member World Cup-winning Pakistan hockey team pictured at the Polo Ground, Buenos Aires, Argentina. — Photo from the Dawn Archives

On April 2, 37 years ago, Pakistan became the first hockey team to win a World Cup twice. Little did they know that their style of play would inspire hosts Argentina to their first FIFA World Cup triumph a few months later.

1971, 1978, 1982 and 1994. Four moments in history that are etched into the minds of Pakistan hockey followers.

Pakistan's record of four World Cup titles still stands today despite the Greenshirts winning their last title 20 years ago; such was their class, such was the passion for the game.

After finishing in fourth place in 1973 and as runners up in 1975, Islahuddin's side set the 1978 tournament ablaze reclaiming the crown on a back of an unbeaten run which culminated in their final against the Netherlands on April 2.

Pakistan scored a whopping 35 goals in the tournament, a difference of 15 from their effort in 75.



Pakistan's World Cup final hero, Ehsanullah

Excerpts from Dawn's report on the 1978 World Cup triumph

BUENOS AIRES: Pakistan won the Fourth Hockey World Cup beating Holland by three goals to two at the Polo Ground and thus became the first country to win the the trophy twice. Pakistan had first won the Cup in its inaugural year in 1971. In a game of fluctuating fortunes, Pakistan came from behind to beat the Dutch in the last five minutes of the game. The winning goal, the only one from a penalty corner in the match, was scored by Ehsanullah, a last minute inclusion in the Pakistan team following injury to right full Mansurl Hassan. The Argentine crowd was partial to the Pakistanis, so well they had played throughout the tournament. And after the Pakistanis had got the deciding goal, the crowd began shouting that time was over even though a minute remained. Akhtar Rasool, Islahuddin, Ties Kruize and Paul Litjens, the highest scorer of the tournament, got the other goals of the match.

1978 World Cup journey as narrated by the squad members to Shazia Hasan

Qamar Zia (former goalkeeper) on the support back home

I remember our flight to Buenos Aires, Argentina for the 1978 Hockey World Cup. It was 48 hours long with several stopovers, of course. We were so tired on reaching our destination. But at the hotel there were already messages for us. People back home wanted to know if we had arrived safely. They said they were praying for us. It was so sweet; it made us feel as if our entire nation was with us in that alien land. It gave us a lot of encouragement and ego boost. The phone calls and messages from home continued throughout our stay.

Knowing today's hockey players, such gestures would only make them feel pressured. And they just can't handle pressure. That is the difference between the players of today and yesteryear!

'Flying Horse' Samiullah on how the 1978 Pakistan team inspired Argentina

I have been lucky enough to feature several Hockey World Cups including the 1978 Cup and the 1982 Cup, which we won.

When we played in Argentina in the 1978 Cup, the people in that country had not even heard of Pakistan. They thought we were some part of India playing independently in the tournament. It was only after our first match in which we beat Ireland 9-0 that they really enjoyed the game and wanted to know more about Pakistan.

Around two months after the Hockey World Cup, Argentina also hosted the FIFA World Cup. César Luis Menotti, coach of the Argentinian football team, said during an interview that he wanted his team to play on the pattern of the Pakistan field hockey team. And that is how they won the FIFA World Cup.



Players from Pakistan and the Netherlands in action during the final. — Photo from the Dawn Archives



Pakistan's captain Islahuddin with the World Cup trophy. — Photo from the Dawn Archives

Dawn