All the news for Tuesday 10 March 2015

Crystal clear task for SA hockey men

JONATHAN COOK in Cape Town



SA leader and centre back Austin Smith of WP is a major weapon at penalty corners. ACTION PIX

Beat Switzerland in their last Pool A match at 6.30pm Tuesday at Hartleyvale to finish top of Pool A. That is the task awaiting the SA men's hockey team.

Success will possibly cement a meeting with winless likely Pool B team Azerbaijan in Thursday evening's Greenfields FIH World League Round 2 (WLR2) quarter-final. That should, on paper, be a fast-track to Saturday afternoon's semi-finals.

The Swiss have had a tough time in Pool A, losing by comfortable margins to both Egypt and China. With the final Pool round Tuesday, SA are already guaranteed a top-two finish in Pool A.

However, a slip-up by favourites SA against underdogs Switzerland could see one of China or Egypt top Pool A with SA second. That scenario would nothing for the SA team's determination to increase momentum as WLR2 title ambitions enter the knockout phase.

SA held their nerve to take two points off a fired-up China on Saturday. One log point was earned for the 4-4 regulation-time draw. The subsequent, nerve-wracking 4-3 penalty shootout win earned a bonus log point. International Hockey Federation (FIH) requirements stipulate a shootout if a match ends drawn.

SA captain Austin Smith's men were significantly better 24 hours later when they edged out arch-Africa continent rivals Egypt 3-2. It was a match where SA were arguably two or three goals better than the north Africans.

The China versus Egypt clash at 4.15pm Tuesday will likely determine who ends second and third in Pool A, although a slip by SA against Switzerland in the 6.30pm final match of the Pool phase could see either the Chinese or Egyptians topping the Pool.

France, a very good unit, are running away with Pool B. Czech Republic look likely to end second with Belarus third and Azerbaijan fourth.

Entrance is R30 for all four matches Tuesday, as well as Saturday's semi-finals and Sunday's medal matches.

TUESDAY FIXTURES
Pool B: France vs Belarus (11h45); Azerbaijan vs Czech Republic (14h00).
Pool A: China vs Egypt (16h15); South Africa vs Switzerland (18h30).

SA Hockey Association media release


---

Indian women play Thailand, eye clean slate in HWL Round 2

NEW DELHI: In-form India would be eyeing to maintain their winning streak when they take on Thailand in their final league game on Tuesday, which will definitely boost their confidence going into the quarterfinal stage of the ongoing Hero FIH Women's Hockey World League Round 2.

Going by present form and rankings, the Indian start as overwhelming favourites against the Thai girls in their final Pool A match at the Major Dhyan Chand National Stadium.

India are at the top of Pool A with two wins from as many games followed by Poland. Thailand are at the third spot.

India had earlier spanked Ghana 13-0 before getting the better of Poland 2-0.

And come tomorrow, the Ritu Rani-led home team would be brimming with confidence.

The league matches hardly has any significant as all eight teams participating in the competition are assured of quarterfinal berths and the results of the pool matches will only decide who will play whom in the knockout round.

Indian hockey's High Performance Director Roelant Oltmans, who is in charge of the team in this tournament in the absence of a chief coach, is pleased with the girls performance so far but said there are obviously areas for improvement.

"Looking at the less number of openings we gave away to our opponents so far, I think the team is doing very good in terms of structure and defence. We created good chances in the first game but in the second game against Poland we lacked in a few areas," Oltmans said.

"But I am sure the future matches will be better. Our average percentage of penalty corner conversion is around 20-30 percent amongst women, considering we converted 4 out of 12 making it 33 percent. I am happy with the team's performance."

Meanwhile in other matches of the day, Malaysia will play Singapore and Kazakhstan will face Russia in Pool B while Ghana will lock horns against Poland in the other Pool A game.

The Times of India


---

Singapore should be a breeze

By Jugjet Singh



Pic: Coach Nasihin Nubli with his angels after they beat Russia 3-0.

THE Malaysian women's hockey team are poised to top Group B of the World League Round Two in New Delhi Tuesday as Singapore have shown disappointing form in the tournament.

And the fact that Malaysia beat Singapore 10-0 enroute to becoming champions in Round One of the World League is also a strong indicator of how the match is going to end.

Malaysia have scored a total of 11 goals in the last two matches, and look primed to meet Ghana in the quarter-finals and should have no problems reaching the semi-finals in New Delhi.

"So far everything is going as planned as we prepare to play Singapore. Even though we have beaten them at their own backyard by a huge margin it does not mean we will take them lightly.

"Our target here (New Delhi) is to play in the final and qualify for the WL Semi-finals for the first time," said Malaysian coach Nasihin Nubli.

And thats why the coach will expect his players to give their best in every match: "We will play Singapore like it is the final of the tournament. This is to make sure my charges do not lose steam heading towards the knock-out. We need to sharpen our penalty corners as well as goal scoring skills and the Singapore match will not be taken lightly."

In Group A, India should emerge as champions after they play Thailand today, and are one of the potential finalists.

TUESDAY:
Group A: Ghana v Poland; India v Thailand.
Group B: Malaysia v Singapore; Kazakhstan v Russia.

GROUP A

          P  W  D  L  F  A  Pts
India  2  2  0  0  15 0  6
Poland  2  1  0  1  4  3  3
Thailand  2  1   0  1  4  5  3
Ghana  2  0  0  2  1 16 0

GROUP B

          P  W  D  L  F  A  Pts
Malaysia   2  2  0  0  11 0  6
Russia  2  1  0  1   7 3  3
Kzkhstan  2  1  0  1   4 8  3
Sgapore  2  0  0  2   0 11 0

Jugjet's World of Field Hockey


---

Malaysia wary of Singapore fling at World Hockey League

By S. Ramaguru

KUALA LUMPUR: Malaysia are not taking bottom side Singapore for granted when they meet in their final Group B match in the World Hockey League Second Round at the Major Dhyan Chand National Stadium in New Delhi on Tuesday.

Malaysia are the group leaders with the maximum six points after wins over Kazakhstan (8-0) and Russia (3-0). In contrast, Singapore have yet to secure a point after losing to Russia (0-7) and Kazakhstan (0-4).

Although Monday was a rest day for all the teams, national coach Mohamed Nasihin Nubli still put his players through the paces.

"It is about getting our moves right and to ensure the understanding among the players on the pitch is good. The players' morale has been boosted by the two wins, but we cannot underestimate any teams," he said.

"Singapore are familiar foes and I am sure they will try to win this match. I want the forwards to be sharper and not waste any goalscoring chances.

"We are not just thinking of the Singapore match, but also the stages beyond it," he added.

If Malaysia top the group, they are likely to face Group A bottom side Ghana in the quarter-finals on Thursday.

'We are taking one step at the time. We need to finish top of our group to get an easier quarter-final match. Right now, we are heading in the right direction," he said.

The eight-team tournament is part of the 2016 Rio de Janeiro Olympic qualification process. The top two teams will qualify for the World League Round Three (Semi-Finals).

Malaysia, the world No. 21, are seeded second seed behind India. At the last World League in 2013, Malaysia failed to get past the second round.

The Star of Malaysia


---

Women's National Team newcomers feeling at ease before first big test

Canada opens World League Round 2 on Saturday vs. Turkey

Shaheed Devji




Anytime an athlete enters a new environment with new coaches, new surroundings, new teammates, and new expectations it can be an eye opening experience; maybe almost intimidating.

Doing so as that same team attempts to achieve a feat that rarely been accomplished in its history could be even more daunting.

But in the case of the Canadian Women's National Field Hockey Team, which is set to continue its journey of trying to return to the Olympic Games for the first time since 1992, intimidation couldn't been farther from the atmosphere.

For the handful of newcomers to the Women's National Team – which begins play at Women's World League Round 2 this weekend in Dublin, Ireland – it has been that very environment that has allowed them to immediately feel at ease.

"That was one of the things that really impressed the team when I came in November," says Alex Thicke, a native of North Vancouver, British Columbia who recently graduated from the University of Toronto. "Although you could tell who the leadership group was, they were very inclusive and very welcoming and experienced."




Thicke is part of a group of athletes who are new additions to the Women's National Team and Senior Development Squad, and an even smaller group that has joined many experienced veterans on the touring roster competing in Ireland.

"Obviously there were nine girls that were not selected to go so it's a big responsibility and honour to go and represent them as well," she adds. "Being a newcomer to the team, I do have a big role to fill."

Goalkeeper Beckett Frisch, who like Thicke, was named to the Senior Development Squad in late 2014 before being named to the World League 2 roster, has a different role to fill.

Being one of two goalies on the trip alongside Kaitlyn Williams, who is coming off her 50th international match for Canada, Frisch knows that the experience will be valuable regardless of the amount she plays.

"My mindset is to stay ready," says Frisch, who hails from Calgary, Alberta. "Obviously Rocky (Williams) is a great keeper and she's going to be the go-to. But anything can happen in the span of a tournament, so I just have to keep my head in it."

Frisch and Thicke, along with Victoria's Rosie Beale who is also in Ireland with the team, are all coming off their first international matches for Canada at a recent training tour in New Zealand.

That experience, a first on the senior international stage for all three, where players were being evaluated for potential inclusion on the World League 2 team, while important also was a great way to get acclimated with the team before a big tournament like World League 2.

"I thought that was a great experience to see what I'm in for moving forward," says Frisch, who played ice hockey before taking up field hockey at the age of fourteen.




Both Frisch and Thicke credit the staff and players with creating a positive and open environment which has allowed them not only to fit in at the senior international level but, as evidenced by the selection to the World League 2 team, also to excel.

"It's been a really easy transition because everyone has been so great and so welcoming," adds Thicke. "I forget that I've only been on the team for two months."

Canada opens World League Round 2 against Turkey on Saturday, March 14 before facing host Ireland on Sunday.

The top two finishers at World League 2 gain an entry into World League Round 3 in Spain in June, where the top three teams will earn a spot at the 2016 Olympics in Rio de Janeiro, Brazil.

Field Hockey Canada media release


---

OZ fall to first Hoofdklasse loss in 362 days

Oranje Zwart fell to their first defeat of the Hoofdklasse season, falling 2-1 to Amsterdam last weekend in round 15 of the competition, their first loss since March 14, 2014.

Against Amsterdam, Rob Reckers scored very early on but Justin Reid-Ross scored his 24th goal of the season in the third minute to make it 1-1. Nicki Leijs (pictured) then won the tie in the 52nd minute with the odd goal in three.

It allowed Kampong the chance to move into a share of top spot as they cruised to an 8-1 win over Hurley with Constantijn Jonker, Philip Meulenbroek and Loick Luypaert scoring two goals each.

Bloemendaal lost ground, sitting seven points off the leading pair, as they fell 1-0 to Rotterdam as Jeroen Hertzberger's goal was all that separated the sides. Rotterdam stay in fourth place, just ahead of Amsterdam on goal difference.

HGC are still within touching distance of the playoff places in sixth, one point off the top four. They beat Den Bosch 5-3 with Gonzalo Peillat scoring twice, bringing his competition total to 18.

Euro Hockey League media release


---

Empty stands, but emphatic action

By Uthra Ganesan.



The victorious Ranchi Rays players with the Hockey India League trophy. SANDEEP SAXENA

New teams, new format, new combinations… The Hockey India League in 2016 promises to be a different ball game altogether. However, the 2015 edition has not done too badly either.

It was the final of the Hero Hockey India League (HIL) at the Major Dhyan Chand National Stadium in New Delhi on February 22. Ranchi Rays mounted an attack against Jaypee Punjab Warriors. The Ranchi team's young, deceptively frail striker, Mandeep Singh, got hold of the ball, shoulder slammed past Rob Hammond on the move to keep possession and successfully set up a goal for his side, less than five minutes from time.

Anyone who has seen Hammond in action knows it is not easy to charge past the experienced Australian. Seeing an Indian nonchalantly move past the bald Aussie, built like a rock, at break-neck speed was unimaginable. Ranchi eventually won the title, but that particular moment, in a way, underlined the role played by the HIL in the re-growth of the sport in India.

When England's Ashley Jackson lifted the HIL Trophy in front of a crowd of nearly 6000, it marked the culmination of a month-long celebration of the sport that saw the world's best players rubbing shoulders with the flourishing Indian talent.

The third edition of the HIL could not have come at a more inopportune time. With the League clashing with what most Indians consider as the biggest sporting extravaganza — the quadrennial ICC World Cup — there were always doubts about the timing of the tournament. However, even though some of the games were played in front of empty stands, the action on the field was top class.

"There is no denying the quality on display. Watching some of the legends of modern hockey in action is a great advertisement for the sport. The biggest takeaway, for me, is the development of a sense of responsibility and importance to the team among the youngsters," said Jagbir Singh, the coach and manager of Jaypee Punjab Warriors, which finished runner-up for the second straight year.

"If in the first year a young Indian player would stay at arm's length from someone like Jamie Dwyer, now you see him walking with his arms around Dwyer's shoulders," Jagbir added.

Ranchi coach Harendra Singh agreed. "My team is full of match winners and no stars. Every player is equal. Even though the likes of Ashley remain an inspiration for their work ethics and discipline, the youngsters are confident enough to give their own views and even contradict the seniors at times," he said.

The HIL has also proved to be a turf for scouting and grooming young talent. If Mandeep was the find of the League in 2013 and, thereafter, was fast-tracked into the national team, the young Harmanpreet Singh walked away with the Most Promising Player award this year. The 19-year-old drag-flicker impressed all with his power, pace and accuracy.

Imran Khan (Delhi Waveriders), Satbir Singh, Malak Singh, Gurmail Singh, Gurinder Singh (all Jaypee Punjab Warriors), Mohd Amir Khan, Mohd. Nizamuddin (Kalinga Lancers), Stanli Minz, Parvinder Singh and Prabhdeep Singh (Ranchi Rays) were among the several Indian youngsters who impressed with not just their talent but also temperament. Both Jagbir and Uttar Pradesh Wizards coach Roelant Oltmans, who is also the Hockey India High Performance Director, were of the view that playing alongside the big names would help in the long run, with Indian players taking on the Europeans and Australians as equals.

Not everything has been hunky-dory with the HIL though. In the middle of 2014, two of the original five franchises pulled out of the 2015 edition citing financial constraints. A seventh team, for Pune, was also announced but did not take off due to certain operational issues.

The organisers — Hockey India — managed to rope in replacements, but the decision did indicate a gap between expectations and reality. While the Mumbai team — taken over by Yes Bank from Dabur — was disbanded and re-formed, the Sahara-M. S. Dhoni combine kept the Ranchi Rhinos intact, only changing its name to Ranchi Rays. The results were evident, as Dabang Mumbai ended with the wooden spoon.

Popularising the event and bringing in the crowds was another area of concern. While the smaller centres like Ranchi and Bhubaneswar had good crowd, Delhi and even Mohali struggled. While Hockey India put the onus on the franchises, the team owners didn't seem too bothered. As a result, empty stands remained an eyesore.




Hockey India is now looking at expanding the HIL to eight teams in 2016, though the details are yet to be announced. The League has also been restricted mainly to the north, with three of the six teams coming from the region, while the entire southern part of the country remains unrepresented. There had been talks of a Chennai or Bangalore franchise entering the League, but nothing materialised. Hockey India, however, insists that it is seriously looking at bringing the south into the HIL fold.

"I am sure there would not be any problem in getting more franchises on board. In fact, we have been in talks with several for some time now but logistics forced us to stick to six teams for the first three years. But from next year, things will be different," the Hockey India CEO, Elena Norman, said.

Things would definitely be different. The original contracts are over and there would be fresh, open auctions for all players in 2016. The modalities are yet to be worked out, but all the franchises are hoping they would be allowed to retain some of the players to maintain continuity. Uttar Pradesh Wizards captain Jeroen Hertzberger has categorically said he was hopeful of staying with the team, as is the case with Jackson, who has been the fulcrum of Ranchi since the inception of HIL.

New teams, new format, new combinations… The HIL in 2016 promises to be a different ball game altogether. However, the 2015 edition has not done too badly either.

Sportstar


---

Can Bees provide sting in the tail?



Beeston's Stuart Pilgrim scores past Brooklands goalkeeper Chris Scott, Oct 11 2014, credit Josh Dixon

Beeston Hockey Club will be defending its title at the NOW: Pensions Men's Hockey League Premier Division play-offs having qualified last weekend despite losing a double header to Wimbledon and Surbiton.

They got back to winning ways this past week against Brooklands MU, and Team Manager Graham Griffiths was in defiant mood:

"The reality of the previous weekend is we failed to pick up a point but managed to gate crash the playoffs. We are in through the back door and invited to the party. You don't get to be English Champions in March, you get there by winning the matches in April and that's what our guys are good at. We are about to move out of second gear straight into fifth. There's a lot of hard work to be done in training but the squad are really focused on the task."

The Nottinghamshire club has been a force on the hockey scene since its formation in 1907, but it is in the past few seasons that the Bees have enjoyed enormous success. The team lifted its first major trophy in 2008, when it defeated Bowdon 4-3 in the Men's National Cup and then went on to win the National league Premier Division title in 2010/11, 2012/13 and last year.

It is not just the men who enjoy success; the women also played in the Premier Division, after gaining promotion last season, while the majority of the other teams – six women's sides and five men's sides – compete in the Midlands league.

Beeston, which plays its home matches at Highfields Hockey Centre in Nottingham, is also a breeding ground for hockey talent – more than 300 juniors turn up for training on a Sunday morning and the club prides itself on player loyalty and its inclusive, family atmosphere. Many of its current first team players have come up through the junior ranks at the club.

This season Beeston are a long way behind league leaders East Grinstead and Surbiton, but the team will be relieved to have secured a spot in the play-offs, which gives them a chance to secure a place in next season's Euro Hockey League. It is in Europe that Beeston has yet to make its mark. In five attempts, they have never progressed further than the final eight teams in the knock-out stages and last year they were dumped out in the final 16 stage by Belgium's Waterloo Ducks. Their quarter final opponents this year are another Belgium team, Royal Daring.

So there will be no winding down for Beeston, who are comfortably in the top four. The team will be preparing for the play-offs, in an attempt to regain the English title, as well as taking on the might of Europe in Bloemendaal, the Netherlands.



Beeston 2013-14 champions

We asked coach Matt Taylor about his aspirations for the remainder of the season.

Question: What do you think Beeston can achieve this season?

Matt Taylor: Finishing top is out of reach now but winning the league playoffs is still our priority.

Q: What will you need to work on to fulfil your target?

MT: We've really struggled with injuries this year, so we're looking forward to getting all of the players back fit so we can push on tactically in preparations for the play-offs.

Q: Your team has been hit by injury, do you feel you have the depth in the squad to reach and perform well in the play-offs?

MT: Without a shadow of doubt. In our last four league games we had 11 players unavailable, but we still won three games and only lost one, so the squad is strong. It would just be nice to have everyone back playing.

Q: After such a great season last year, was the team in danger of a success 'hangover'? If so, how did you work to avoid that happening?

MT: This is always a possibility, plus the fact that everyone else is hungry to beat you. What we've tried to do is avoid complacency but constantly ask more from the players. The main emphasis has been to change our focus and our targets for each game whilst still looking to win of course.

Q: With the season nearly at the business end of things, what have been key moments or key encounters for you so far this year?

MT: My key positive moment has been developing four under 18 players during the course of the season, but the negative has been the fact we dropped too many points at home.

The last word on Beeston's season goes to Graham Griffiths: "The Bees are often at the best when they are angry and the final phase of the season is now about mental toughness and the desire to win. We have the players to produce the goods, when needed, and I have no reason to think we will be giving away the Championship trophy in the near future."

It's safe to say Griffiths is in bullish mood and Beeston have no intention of giving up their title without a fight.

England Hockey Board Media release


---

Ashley Jackson is world's best, says East Grinstead coach Karl Stagno

By Rod Gilmour



Flash of genius: Ashley Jackson scored superb first-half hat-trick Photo: ANN NEEDLE

Karl Stagno, the East Grinstead coach, hailed Ashley Jackson as the best player in the world after starring in a 9-4 mauling at Canterbury.

East Grinstead welcomed back Jackson from his Hockey India League exertions as he fired a brilliant hat-trick in just 16 first-half minutes.

Having led Ranchi Rays to the HIL title with a superb month-long display in India, Jackson has barely had time to recuperate. Such is the nature of the peerless midfielder.

Yesterday, the league leaders were 5-2 up at the break against the bottom side, before a double from Mark Gleghorne helped the Sussex side to another four goals in a frenetic seven-minute period.

"Ashley is the ultimate professional and he backs himself in the way he prepares," said Stagno. "The way he's played this year I'd say he's one of, if not the best player in the world right now.

"He gives you that sprinkling of magic. The underlying factor is his self-discipline for the team."

Alan Forsyth's 64th-minute goal handed Surbiton a crucial 2-1 win at struggling Hampstead & Westminster. Jacob Bullock's strike two minutes' prior looked to have secured a point for the Londoners.

Fellow strugglers Southgate lost 2-0 at Cannock, while Wimbledon thrashed Reading 5-1.

In the Investec Premier Division, Brett Garrard is into his seventh year as Surbiton women's coach in what he describes as "a long journey".

And following a top-of-the-table 2-0 win over fellow high-flyers Clifton on Saturday, Surbiton now stand within two matches of an unbeaten season.

The game saw the league's top scorers Rebecca Herbert, of Surbiton, and Clifton's Joie Leigh – with 11 and nine goals respectively – go head-to-head. However, the hosts were indebted to strikes from Sarah Page and Jenna Woolven to seal the points.

"We needed this game and needed those points," said Garrard. "We certainly had respect for what Clifton have done this season."

Surbiton now have games left against Bowdon Hightown before a home clash against Holcombe. "We have had success but we aren't thinking about an unbeaten season," added Garrard. "It's not something I'm worried about."

Clifton's defeat saw Canterbury edge above the Bristol side on goal difference, denting Leicester's play-off hopes in the process thanks to a 5-1 victory and Eliza Brett's brace.

Holcombe and Reading played out a goalless draw. Meanwhile, Beeston's lowly season, with just one point to their name, saw them relegated after a 2-0 defeat to University of Birmingham.

Bowdon Hightown moved out of relegation danger at the expense of Buckingham, beating their fellow strugglers 1-0 thanks to Lisa-Emma Crewe's goal.

The Telegraph


---

Int'l hockey events secured for NSW

Hockeyroos to play China in three matches over the Easter weekend




Hockey Australia is delighted that following today's announcement by the NSW Government, the Hockeyroos will play three matches against China in Sydney next month.

Tickets for the games, to be held over Easter weekend, will go on sale via Ticketek on Friday 13 March.

The NSW Government also announced that the men's Grand Masters Hockey World Cup will take place in Newcastle in 2016 meaning that the state will host an abundance of top class hockey over the next 12 months with the women's AHL and girls' U13 Australian Championships also taking place in Sydney in September.

Hockeyroos v China schedule
Thursday 2 April 2015 - Match 1: Hockeyroos v China, 7pm AEDT
Saturday 4 April 2015 - Match 2: Hockeyroos v China, 3pm AEDT
Monday 6 April 2015 - Match 3: Hockeyroos v China, 3pm AEST

Announcement in full:

The NSW Liberals & Nationals Government has secured a three Test Match series between the Hockeyroos and China, further strengthening ties between the nations.
 
NSW Deputy Premier and Minister for Tourism and Major Events Troy Grant and Minister for Sport and Recreation Stuart Ayres today announced the series will feature at Sydney Olympic Park next month.
 
Mr Grant said it is fantastic Sydney will host international hockey for the first time since 2011.
 
"Hockey is one of Australia's most popular participation sports, with over 125,000 registered players, so there will be no shortage of interest in the matches," Mr Grant said.
 
"China is the number one inbound market for NSW tourism, and the Test series will provide our State with valuable exposure as well as attracting visitors to come to Sydney for the games.
 
"This is yet another example of how we continue to strengthen the economic and cultural ties between China and NSW while also boosting the local visitor economy in line with the NSW Government's goal of doubling overnight visitor expenditure by 2020."
 
The NSW Liberals & Nationals Government is also proudly supporting the 2016 Grand Masters Hockey World Cup, which is set to attract more than 2,000 players to the State from 30 March to 5 April 2016.
 
"The Grand Masters Hockey World Cup will attract more than 100 hockey teams from around the World to regional NSW and will be contested by men over the age of 60," Mr Grant said.
 
Mr Ayres has encouraged fans to support our Hockeyroos next month in International Challenge against China.
 
"Hockey is extremely popular in China and with their team ranked No.5 in the World, it promises to be a highly anticipated series against our No.2 ranked Hockeyroos.
 
"There is no greater time to be a hockey fan in NSW," Mr Ayres added.
 
These two events will join a packed calendar, which also includes the ICC Cricket World Cup 2015, Game One of the State of Origin series, the Bledisloe Cup, Touch Football World Cup, Sydney International Rowing Regatta, FIA World Rally Championships, Netball World Cup and many more.

Hockey Australia Chief Executive Cam Vale said the announcement demonstrated Hockey Australia's commitment to taking the national teams on the road.

"Australian hockey fans have not seen a lot of the Hockeyroos on home turf in recent years and this is just the start of our plans to play more international matches around the country. I'd like to thank the NSW Government, Destination NSW and Hockey NSW for their support of these matches, which will form part of the Hockeyroos' preparation for June's Olympic qualification event, the FIH Hockey World League," Mr Vale said.

Hockey Australia media release


---

Mitai-Wells earns Development Squad call-up



Image courtesy Rotorua Daily Post

Midlands forward Leo Mitai-Wells has earned himself a promotion into the Black Sticks Development Squad.

National coach Colin Batch and the selectors have been keeping a close eye on Mitai-Wells over the past few years where he has played for the New Zealand Invitational and Future Black Sticks sides.

The 19-year-old from Rotorua (now based in Auckland), becomes the 10th member of the Development Squad which provides a wider group of top level players who are available to play for the Black Sticks.

"We have been tracking Leo for some time now and this year he has trained with the group regularly and been impressive," Batch said.

"Leo has worked hard and deserves his place in the squad. He's an exciting young talent with a great attitude and we look forward to working with him further."

Leo has played representative hockey since he was seven for Bay of Plenty and the Midlands region and in 2013 helped Hamilton Boys' High to victory at the Rankin Cup – New Zealand's premier secondary schools tournament.

CLICK HERE to see the full 2015 National and Development Squads

Hockey New Zealand Media release


---

Indian coach best option for team: Dhanraj Pillay

NEW DELHI: Unhappy that a Dutch has been made the new chief coach for the men's national team, legendary hockey player Dhanraj Pillay said an Indian would have been the best option for the post.

In association with Hockey India (HI), the Sports Authority of India (SAI) has named that Paul van Ass will take charge of the Indian team following Terry Walsh's ouster last year.

"An Indian coach is the best option for the country. Language barrier is a big problem for the boys. I have seen it myself. In my own team, Uttar Pradesh Wizards, I saw how much problem we had. Our Indian players don't understand their English because of their accent," Dhanraj said.

The 46-year-old is the technical director of Hockey India League (HIL) franchise UP Wizards where Dutchman Roelant Oltmans is the head coach.

The former India captain said the fortunes of Indian hockey have not changed despite the federation bringing in foreign coaches for quite a while.

"In the last 10 years, have the foreign coaches taken the team to another level? No. They are still there. The level has not gone up. It is the same when Indian coaches were there during my playing days," said Dhanraj, whose illustrious international career spanned from 1989 to 2004.

"If HI, the government, the sports ministry are thinking that foreign coaches are better... let us see how good the new coach will be."

Pillay earned 339 international caps, and led India to the 1998 Asian Games gold and the 2003 Asia Cup win. He was a prolific centre forward and is the only hockey player in the world to have played in four World Cups, four Olympics, four Champions Trophy and four Asian Games.

Asked about the appointment of van Ass, who led the Netherlands to an Olympic silver in 2012 in London, the four-time Olympian refused to comment. "I will talk later when the time is right."

The third edition of the HIL which concluded on February 22 saw Ranchi Rays lift the title. Though the league, which also has the best players across the globe taking part, has helped Indian players financially in an enormous way, is the month-long league enough to raise the standard of hockey in India?

"We have found some players in the last three years who have gone on to play for India. Nikkin Thimmaiah, Pradeep More, Ramandeep Singh and many others, they all came out of this league," said Dhanraj, who also played in four World Cups.

The Times of India


---

Baldev quits Shahabad hockey academy

Nitish Sharma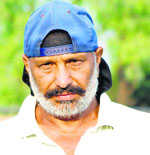 Baldev Singh

Shahabad (Kurukshetra)  - Unhappy with negligent attitude of the state government and the sports department officials, Dronacharya awardee Baldev Singh has quit as coach from the Shahabad hockey academy with a vow that he will never come back here.

Baldev's tenure was extended for one year in January but he was yet to get any official confirmation in this regard.

Talking to The Tribune, he said "The Sports Minister Anil Vij was the only man who supported me. Except him, no one seemed to be interested. Basic equipment such as balls and hockey sticks are missing how am I supposed to train the players. I kept approaching senior officials for everything but to no avail. I was feeling insulted and it is like I was begging for my own self."

"Shahabad academy has won many tournaments over the last 21 years and has produced many international players but we don't get the facilities anymore. If the situation remains same, the standard of hockey in Haryana will fall drastically," he added.

The coach is still undecided on his future course of action, "I have many offers from various academies in Punjab but I have not joined anywhere. I have not taken any decision till now but I will be training budding players."

Singh's extended tenure got over on November 30, 2014 and he was given further extension in January 2015. This was coach Baldev's seventh extension. "I was told in January to continue my services as my contract has been renewed but I have not received the contract letter so far. It feels like I am someone whose services are no longer required."

Singh had been training the players at the Shahabad Hockey Academy for last 21 years and has produced 55 international players including 13 Bheem awardees, three Arjun awardees and two Olympians.

The Tribune


---

No brotherly love between Thunderbolts

By Jugjet Singh

LEAGUE champions SSTMI Thunderbolts were merciless when they romped into the semi-finals of the Milo Cup by slaughtering 1Mas Perlis 16-1 in aggregate, and now their focus shifts towards counterparts SSP-MSP-Thunderbolts Wednesday.

On paper, the odds heavily favour SSTMI who are gunning for their fourth-consecutive MHC-Milo-NSC Junior Hockey League double.

But SSP-MSP Thunderbolts have also shown improvement from their league days, as they beat Bukit Jalil Sports School 8-2 on aggregate to advance to the semis.

And for the record, when SSTMI Thunderbolts met SSP-MSP Thunderbolts in the league, SSTMI could only beat them 3-1.

"They (SSTMI) have more seasoned players compared to us and we know what to expect when we go up against them.

"Despite being branded as the underdogs we are ready to put up a fight to earn a spot in the final," said SSP-MSP assistant coach Madzli Ikmar, a former international.

SSTMI coach Wan Roslan Wan Rahman played down the 3-1 narrow win in the league, as he prepares his side for total domination.

"We took the league clash a little easy as it was our last fixture before the knock-out stage and we did not want to lose any players through suspension or injury for the Milo Cup.

"At this stage I'm sure my players would be able to keep their guards up and remain focused. We may come from the same family but I can assure you that it will be a fiercely contested affair in the two-leg semis," said Wan Roslan.

The second semis will see last season's Milo Cup runners-up UniKL Young Guns up against Petaling Jaya City Council. PJCC and UniKL played to a 1-1 draw in the League.

WEDNESDAY: Semi-finals first leg: SSTMI Thunderbolts v SSP-MSP Thunderbolts (National Stadium I, 5.30pm); Petaling Jaya City Council v UniKL Young Guns (National Stadium II, 5.30pm).

Jugjet's World of Field Hockey


---

SSTMI should thunder into Junior Hockey League final

By S. Ramaguru

KUALA LUMPUR: SSTMI-Thunderbolt and Universiti Kuala Lumpur (UniKL) are tipped to meet in the final of the MHC-Milo-NSC Malaysia Junior Hockey League on Sunday.

But before the impending showdown, they face contrasting semi-final encounters.

Defending champions SSTMI play Pahang SS-Thunderbolt in Wednesday's first leg and are the clear favourites to win the match.

UniKL, on the other hand, face a tough outing against Petaling Jaya City Council (MBPJ).

To add to their woes, UniKL are without two key players as Shafiq Sumantri, their top penalty corner flicker and defender, is suspended while Hafify Elkan is injured.

The duo's absence has forced UniKL coach I. Vicknesweran to reshuffle the line-up.

"MBPJ are a good side as we drew with them in the league. Without the two key players, I think they have an upper hand against us," said Vicknesweran.

In contrast, SSTMI have no injury or suspension worries. They have also been boosted by the 16-1 win over 1MAS Perlis in the two-leg quarter-finals. In the return leg on Sunday, SSTMI fielded their reserves and still managed a 6-1 win over the Perlis side.

"We'll field our best players this time as we are not taking Pahang SS for granted. We will also have Mohamed Zukhamizan back in the line-up to boost our attack," he added.

In the preliminary round, SSTMI were 3-1 winners over Pahang SS.

Team manager Adam Izamry Idrus believes SSTMI will emerge victorious again.

"I know it is a different ball game in the semi-finals and the winners will be decided over two matches. But our players have improved tremendously over the last two weeks, so I don't think they will falter at this stage," said Adam.

The Star of Malaysia


---

Wildcats and Clydesdale Western top National U16 club competition




It was a double triumph for the city of Glasgow as Western Wildcats and Clydesdale Western were crowned the winners of the Boys and Girls National U16 Club Competition at the end of yesterday's event at the Glasgow National Hockey Centre.

In the Boys final, Wildcats ran out narrow 3-2 winners over Inverleith in an exciting culmination to the competition.

The Auchenhowie outfit had advanced to the final courtesy of a comprehensive 6-0 win over Grove Menzieshill and a nail-biting 6-5 win on penalties against Perthshire. Inverleith beat Highland 2-0 and Clydesdale 2-1 to reach the final.

Perthshire finished third after a 3-1 win over Clydesdale in the 3rd/4th place play-off.




In the Girls Final, Clydesdale Western edged past Watsonians, winning 1-0 to take the trophy back to Titwood.

Clydesdale Western had defeated Perth & Kinross 2-0 earlier in the day, while Watsonians had disposed of CALA by a goal to nil.

CALA finished third after beating Perth-Kinross 5-1 in the 3rd/4th play-off.




Results and Standings

Boys

Blairgowrie-Ross 3-0 CALA
Perthshire 7-0 Grange
Clydesdale 4-0 Watsonians
Western Wildcats 6-0 Grove Menzieshill
Inverleith 2-0 Highland
CALA 1-4 Blairgowrie-Ross
Inverleith 2-1 Clydesdale
Perthshire 4-5 Western Wildcats
Highland 3-0 Watsonians
Grange 2-1 Grove Menzieshill
Clydesdale 1-3 Perthshire
Inverleith 2-3 Western Wildcats

    Western Wildcats
    Inverleith
    Perthshire
    Clydesdale
    Highland
    Grange
    Grove Menzieshill
    Watsonians
    Blairgowrie-kinross
    Cala reivers
    Gordonians (pulled out of 2nd day)
    Hillhead (pulled out at start)

Girls

Fjordhus Reivers 3-0 Hillhead
Inverleith 0-9 Granite City Wanderers
Clydesdale Western 2-0 Perth and Kinross
Watsonians 1-0 CALA
Perth-Kinross 1-5 CALA
Clydesdale Western 1-0 Watsonians

    Clydesdale
    Watsonians
    CALA
    Perth-Kinross
    Fjordhus Rievers
    Hillhead
    Granite City Wanderers
    Inverleith

Scottish Hockey Union media release


---

Maddie Hinch: Cover star



Maddie Hinch takes a drink

Maddie Hinch, England and Great Britain's goalkeeper features on the front cover and in an interview in the latest Functional Sport Nutrition Magazine. Read the full interview below:

Maddie Hinch was part of the 2014 Commonwealth Games, England Silver medal winning team. She has won 66* caps for England and GB in both indoor and outdoor hockey, and is currently playing club hockey for Holcombe Hockey Club. We asked her a few questions:

Question: Maddie, thanks for your time. What was it like making your debut for England against Germany back in 2008?

Maddie Hinch: It was incredible – a very special moment for me. I was only 19 at the time, and I can remember so vividly when I got to the ground for the game. Heading into the changing rooms, Natasha Keller (one of Germany's greatest ever players) walked past me and said "hi" …I was so star-struck, having spent that summer watching the Beijing Olympics and Natasha playing for Germany, I didn't even manage to say hi back!

Q: Are there any intrinsic differences between your training and the training that the outfield players would undertake?

MH: My training is very different to the outfield players, and this applies not only to the work we do out on the pitch, but also to our sessions in the gym and the work we do with the squad psychologist. Goalkeeping is a unique position, and although we are part of a wider team, we tend to spend a lot of time away from the rest of the group working on specific elements of our training. We are fortunate to have John Hurst working with all the goalkeepers in the squad, and this allows us time to drill specific goalkeeping techniques; diving and footwork etc. Goalkeepers should be the most explosive and powerful athletes in the team, and in the gym our programmes are designed around this. So while it may be very true that the goalkeepers get to do a lot less running than the outfielders, when it comes to lifting, we have a much heavier programme.

Q: We're only 19 months away from the Rio Olympics; are you and the rest of Team GB training with this in mind, or is it all about the next match and next tournament?

MH: As a squad, we will always set out our goals, and winning Gold at Rio is the ultimate goal for us. However, on our journey, there are lots of big medals up for grabs, and although we have tasted a lot of success as a group, that Gold medal still eludes us. So while the ultimate goal is Gold in Rio, we approach every next match/tournament with the upmost desire to win, and if we don't win, we reflect and learn from it to make sure we win the next one.




Q: Could you give us an example of your diet while you're training for a match; how does your diet change on match days?

MH: On match days, I avoid sugary foods, as I find they make me feel sluggish. When and what I eat is dependent on what time pushback is. For morning games, I eat porridge with honey, sultanas and chopped up bananas, as I find it filling and a good slow energy release. If it's a lunchtime game, I would have the same, but I would also have a small snack (cereal bar/fruit) about 90 minutes before. With evening games, I like to have a big lunch and then just a snack around dinner-time. Lunch would normally consist of some sort of protein (ie chicken) and steamed veg. Regardless of game time, I will always have a protein shake first thing and a cup of tea.

Q: Do you have any advice for our readers regarding their nutrition for maximum benefit to their training?

MH: Nutrition is all about getting into good habits: knowing your body and the types of foods you require for the types of training session you are doing. Adequate levels of carbs and proteins pre-session to fuel you through training, and a high dose of protein after to aid recovery, are principles I try to stick to. Getting a good balance of carbs, proteins and green vegetables in and around your training is essential, and will help you avoid niggles and coughs and colds.

Q: During your time away from hockey, what is your favourite food on 'cheat' days?

MH: I have a real weakness for chocolate and a good curry!

Q: You've attained a degree from Loughborough in sport and exercise science; how has this affected the way you personally train and also how you coach others?

MH: My degree has helped me have a better understanding of the effects of training on my body, as well as the current literature around training principles, diet and psychology. Having a more in-depth knowledge of these areas means I can really apply myself fully with a solid foundation of knowledge.

Q: Can you give us an example of some of the training scenarios you use to get ready for a big game?

MH: As a goalkeeper, you are in a unique position of not always being directly involved in the game. Having ways to cope with staying mentally alert is key to my performance. Positive mental imagery before the game of times I have done certain skills well, as well as thinking about the way opposition players will play, help me feel prepared for the game.

*Current at time of interview.




Functional Sports Nutrition Magazine is the leading sports nutrition magazine for sports professionals full of ground-breaking sports nutrition news, research and information. All written by experts. Visit www.fsnmag.com if you'd like to know more.

England Hockey Board Media release