All the news for Wednesday 15 September 2021

We want to be number one team in the world, says India hockey forward Shamsher

The Indian men's hockey team produced an inspiring performance at the Tokyo Games, where it edged out Germany 5-4 to claim a bronze medal, the country's first in the sport in 41 years.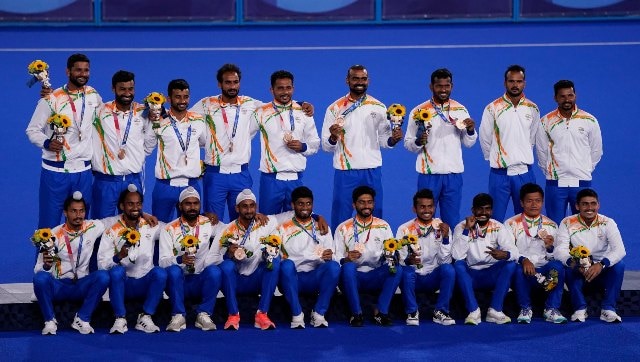 The India field hockey team poses for a photo with their bronze medal after taking third place in the men's field hockey event in the 2020 Tokyo Olympics. AP

New Delhi: Forward Shamsher Singh on Monday said winning the Olympic bronze medal was just ticking off one box in the new beginning for the Indian men's hockey team, which aspires to be the world number one side.


---

Odisha may host Junior Men's Hockey  World Cup too; doubts over Australia, New Zealand participating

Jaspreet Sahni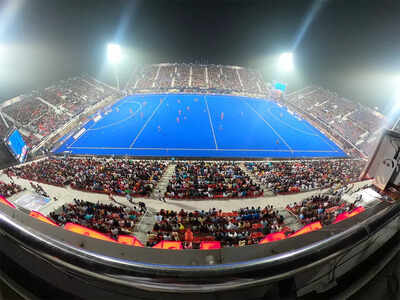 A file image of the Kalinga Stadium (Photo Credit: Hockey India twitter)

NEW DELHI: The Junior Men's Hockey World Cup is scheduled for November 25 to December 5 this year in India, but the tournament is yet to hear the name of the city that will host the International Hockey Federation's (FIH) showpiece junior event.


---

Asia should get more places: Arul

By Jugjet Singh



National coach Arul Selvaraj

THERE are 360 days to the Asian Games in Hangzhou, China, but only 220 training days for the national hockey team.


---

Will a franchise league arrest Pakistan hockey's declining standards?

Umaid Wasim



The Pakistan Hockey Federation remains hopeful Pakistan's Olympic medal drought won't stretch to four decades even if things seem bleak at this point in time. — AFP/File photo

KARACHI: As India ended a 41-year medal drought in Olympic hockey, picking bronze at the Tokyo Games last month, thoughts inevitably shifted to Pakistan's long wait which will stretch to 32 years come Paris 2024.


---

USWNT Officially Welcomed to Charlotte with Team USA Media Day



Image Taken by Stacey Wylie

CHARLOTTE, N.C. - With opened arms, USA Field Hockey and the U.S. Women's National Team were officially welcomed to the city of Charlotte, N.C. today with a Team USA Media Day. An afternoon full of speakers, networking and the ability to watch a mock practice, more than 75 individuals were in attendance for the official welcome ceremony.


---

Field hockey freshman Annika Herbine shines in Black and Gold

Herbine has become a vital part of the Hawkeye offense, tallying two goals and one assist in six games.

Ben Palya



Photo: Casey Stone

Iowa field hockey retained all its 2020-21 senior class for the 2021-22 season. To compete this year, midfielder Nikki Freeman and forwards Emily Deuell, Maddy Murphy, and Ellie Holley are using the extra year of eligibility the NCAA granted all its athletes last season because of COVID-19.


---

Vale Kathleen Partridge




Australian hockey has lost one of its great characters and contributors to the sport following the heartbreaking announcement that Kathleen Partridge has died at the tender age of 57 due to cancer.