All the news for Wednesday 14 August 2019

African Hockey Road to Tokyo 2020 (Men) - Day 3
Stellenbosch (RSA)

Results

13 Aug 2019     EGY v KEN (RR)     7 - 2
13 Aug 2019     NAM v GHA (RR)     1 - 3
13 Aug 2019     RSA v ZIM (RR)     9 - 0

14 August is a rest day

Pool Standings
| Rank | Team | Played | Wins | Draws | Losses | Goals For | Goals Against | Goal Difference | Points |
| --- | --- | --- | --- | --- | --- | --- | --- | --- | --- |
| 1 | Egypt | 2 | 2 | 0 | 0 | 13 | 2 | 11 | 6 |
| 2 | South Africa | 2 | 2 | 0 | 0 | 12 | 1 | 11 | 6 |
| 3 | Ghana | 2 | 2 | 0 | 0 | 6 | 3 | 3 | 6 |
| 4 | Namibia | 2 | 0 | 0 | 2 | 2 | 6 | -4 | 0 |
| 5 | Kenya | 2 | 0 | 0 | 2 | 4 | 10 | -6 | 0 |
| 6 | Zimbabwe | 2 | 0 | 0 | 2 | 0 | 15 | -15 | 0 |
---

African Hockey Road to Tokyo 2020 (Women) - Day 3
Stellenbosch (RSA)

Results

13 Aug 2019     GHA v KEN (RR)     1 - 1
13 Aug 2019     RSA v ZIM (RR)     2 - 0

14 August is a rest day

Pool Standings
| Rank | Team | Played | Wins | Draws | Losses | Goals For | Goals Against | Goal Difference | Points |
| --- | --- | --- | --- | --- | --- | --- | --- | --- | --- |
| 1 | Ghana | 2 | 1 | 1 | 0 | 4 | 2 | 2 | 4 |
| 2 | Kenya | 2 | 1 | 1 | 0 | 2 | 1 | 1 | 4 |
| 3 | South Africa | 1 | 1 | 0 | 0 | 2 | 0 | 2 | 3 |
| 4 | Namibia | 1 | 0 | 0 | 1 | 0 | 1 | -1 | 0 |
| 5 | Zimbabwe | 2 | 0 | 0 | 2 | 1 | 5 | -4 | 0 |
---

SuperGroup South Africa get started while Egypt and South Africa make a statement



Picture Eunice Visagie

SuperGroup South Africa opened their campaign in front of a vociferous crowd in Stellenbosch while both Egypt and the South African men kept up a 100% record in the men's tournament.

As teams began changing gears on the African Hockey Road to Tokyo 2020 there was a pressure on teams looking to make a statement ahead of Wednesday's rest day. If today could be likened to a road race, today was all about positioning yourself ahead of the tournament crescendo.

Ghana and Kenya opened the day in the women's tournament with both teams buoyed by victories in their respective opening fixtures. They played out a thrilling draw to open the days proceedings. Kenya took a lead through an inventive penalty corner that was eventually turned home by Rhoda Kuira. Ghana levelled with a superb flick from Mavis Berko who put it well beyond the reach of Cynthia Onyango in the Kenyan goal. Despite both team's best effort there was no further scoring.

Egypt made a statement of intent themselves with a superb 7-2 victory over Kenya. Mohamed Elganaini bagged himself another two to move clear at the top of the goal scorer charts. Mohamed Adel also bagged a brace, while Hossam Ghobran, Ahmed Gamal and Amr Ibrahim all bagged for Egypt. Constant Wakhura and Festus Onyango gave the Kenyan's a moment to cheer in consolation.

Ghana also maintained a perfect start as they were pushed in a superb 3-1 win over Namibia. Salya Nsalbini was the star of the show with a hat-trick for Ghana all from the penalty corner. Namibia had trailed early before levelling through Pieter Jacobs. They had several opportunities but Nsalbini was ultimately the difference.

The SuperGroup South African women celebrated the debut of Thati Zulu as well as the 50th cap for national skipper Erin Hunter. They faced a determined Zimbabwean side who had a fire in their belly and did a great job in denying the South African's big opportunities. When South Africa did beat Jorydn Clipstone, they found Michelle Williams on the line to deny them. SuperGroup South Africa did take the lead when Ongi Mali struck a brilliant reaction goal to set them on their way. They finally confirmed the game late on when a superb run from Tarryn Glasby before she unselfishly squared for Dirkie Chamberlain to net and confirm a 2-0 victory.



Picture Eunice Visagie

The South African Men produced a polished display 9-0 with Austin Smith netting another brace. Coach Garreth Ewing will be happy with the combination of goals from penalty corner and field goals. The goals also came from all around with 8 different goal scorers including Bili Ntuli, Clinton Panther, Dayaan Cassiem and an absolute thunderbolt Taine Paton strike. The result leaves South Africa and Egypt tied on 6 pts and a +11-goal difference at the top of the table.

Tomorrow will be a rest day as the teams regroup and then buckle down when the action returns on Thursday.

African Hockey Road to Tokyo 2020 Results – 13 August 2019

(W) – Ghana 1-1 Kenya
(M) – Egypt 7-2 Kenya
(M) – Namibia 1-3 Ghana
(W) – South Africa 2-0 Zimbabwe
(M) – South Africa 9-0 Zimbabwe

African Hockey Road to Tokyo 2020 Fixtures – 15 August 2019

(W) – 09:00 – Kenya vs. Zimbabwe
(M) – 11:00 – Kenya vs. Zimbabwe
(M) – 13:00 – Namibia vs. Egypt
(W) – 15:00 – Namibia vs. South Africa
(M) – 17:00 – Ghana vs. South Africa

SA Hockey Association media release


---

Proteas made to work hard for hockey win against Namibia

Ockert de Villiers



South Africa's Rassie Pieterse earned his 150th cap for South Africa on Monday. Photo: Rassie Pieterse on facebook

JOHANNESBURG – The South African men's hockey team kicked off their African Championship campaign with a hard-fought 3-1 victory against Namibia in Stellenbosch yesterday.

SA will have to get their act together or see their hopes of earning Olympic qualification go up in flames against stronger opposition.

The Proteas made several entries into the circle, but could not convert their opportunities into points.

The teams were goalless for the first half before SA finally landed a couple of shots on target.

Namibia ranked 65th in the world, gave the giants of African hockey an uphill battle yesterday. Dayaan Cassiem finally broke the deadlock in the 41st minute before Austin Smith landed the knockout punches three minutes apart in the final quarter.

It was a special win for one of SA hockey's stalwarts with shot-stopper Rassie Pieterse earning his 150th cap.

Namibia scored a consolation goal at the death courtesy of Percy Barthram to give them a shot in the arm for the rest of the tournament.

Independent Online


---

European Hockey 2019: Preview, statistics, players to watch

By The Hockey Paper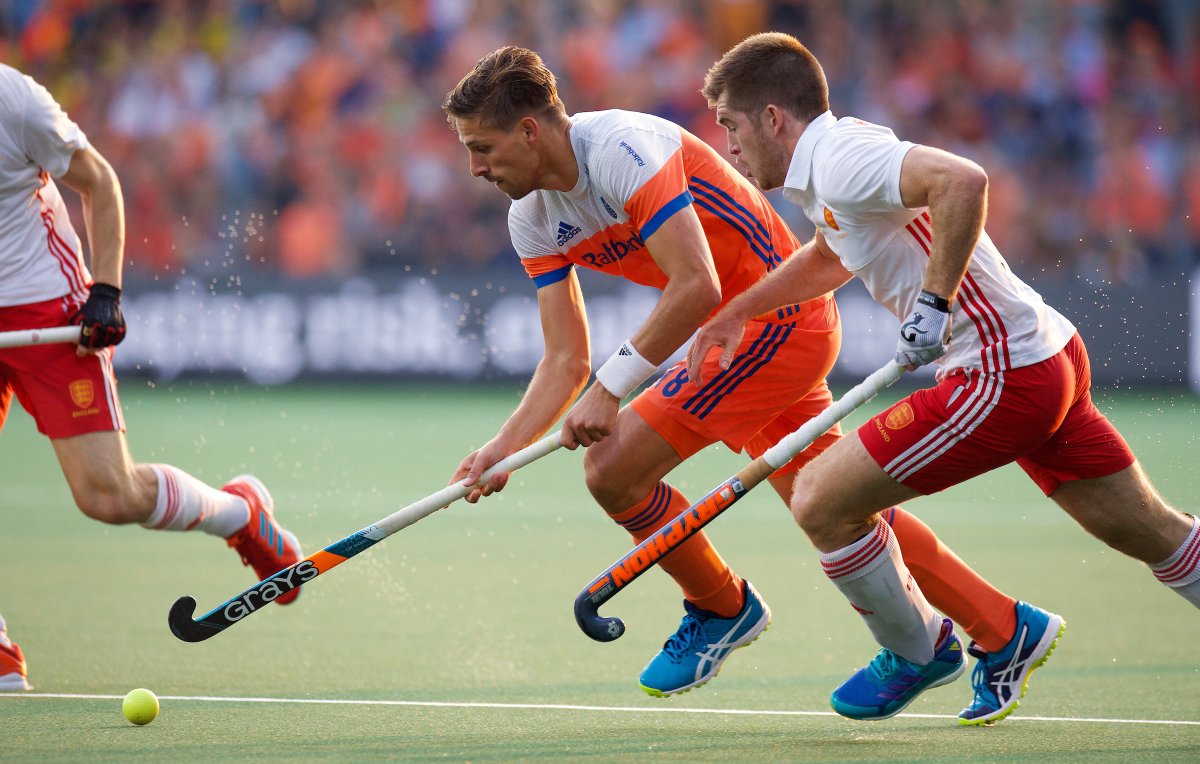 We cherry pick from our print edition what you need to know for the 10-day hockey feast in Antwerp

EuroHockey heading for sell outs

Hockey Belgium expects 60,000 tickets from a maximum 70,000 to be sold for this year's 10-day event. The compact stadium in Antwerp, with a 7,000 capacity, means that most matches will have a decent atmosphere from the early Pool stages. The semi-final and final of the men sold out last month and Hockey Belgium believes that half of the event will be sold out.

Dutch hot shot

Mirco Pruyser will no doubt say that team performances matter most, but the Dutchman's hot Pro League streak was an individual standout in the first six months of the year. The Amsterdam forward finished with with eight goals in 14 games, notably all of which were accumulated from field play. According to the Oranje statisticians, no other player in men's hockey has accrued more field goals than Pruyser in the last four years: 56 of his 62 international goals is testament to that.



Hot shot: Holland's Mirco Pruyser (WORLDSPORTPICS)

Positive numbers game

In 2000, Belgium had around 12,000 registered players. In 2005, there were 16,000 players with a 10 per cent increase every year. Five years later, that number had increased to 25,000 and the nation is now on track to hit 50,000 players this year. Crucially, the membership proportion is equal in both French and Flemish-speaking clubs. "Hockey is a Belgium sport and this is important," says president Marc Coudron.

Women on the rise

Ambre Ballenghien, 18, is seen as one of the shining examples of the latest generation coming through in the women's game. In 2005, there were less than 20 per cent of women playing in hockey, with that number now at 40 per cent. Coudron anticipates an equal gender proportion in numbers playing the game in 2022.

Annan's unstoppables

Following the Pro League, the Dutch women's record looked increasingly healthy. Little wonder, rival countries are doing their utmost to close the gap at the top. Since Rio, their record reads as Player 73 (all official), 66 wins, five draws and two defeats. Of those four draws in normal time, four ended in shoot-out victories for the Dutch.
Back in Time

20 years ago: Germany's treble

Germany broke Dutch hearts in 1999 for the third time in succession thanks to an 8-7 win on penalty stokes in Padua, Italy. Four years previously, the Germans had also won on strokes. The Spanish fared little better in 2003 as, for the third time, the stout Germans also lifted the trophy on penalty strokes.



The Dutch feel heartache (WORLDSPORTPICS)

Boom or bust

Germany won the double the last time the Euros was held on Belgian soil, in Boom, when they beat the hosts 3-1 in the men's finals while the women prevailed 2-0 against England in, yes, a shoot-out, after a thrilling 4-4 draw in normal time.

Dutch going for history

The Netherlands are going for their 10th women's title in Antwerp in just 14 editions of the European showpiece, only twice failing to reach the finals, in 1991 and 2013. That's when England won the title and finished runners-up respectively.

Get ahead of the new season! Subscribe by Sep 1 to receive the next copy of The Hockey Paper!



The Hockey Paper


---

Wales can be EuroHockey threat, says Dan Kyriakides

By Rod Gilmour



Wales celebrate at FIH Series Finals in Malaysia PIC: WORLDSPORTPICS

Wales men will play their first elite EuroHockey Championships for 20 years with the belief they can follow the Welsh footballers' exploits and produce a continental upset of their own.

The Welsh Dragons reached the semi-finals of football's European Championships in 2016, their first major tournament since 1958.

Now, their hockey compatriots are aiming for their own slice of history after 20 years away from the top division and a tight-knit squad which has been together since the 2014 Commonwealth Games.

"Our group hasn't been to this type of tournament before and in a way we don't know what to expect, but that could be a good thing," said Dan Kyriakides, the 24-year-old defender.

"Our prep hasn't been the best. We haven't been able to sort many Test matches out so maybe all the other teams are scared about playing us, I'm not sure!"

The world No 25 side's performances certainly haven't gone unnoticed after producing some notable results in the last 18 months at the Commonwealth Games and FIH Series Finals.

Good results have yet to be factored in to the Welsh squad's continued funding plight. Still, Kyriakides is relishing the prospect of pulling on the red jersey, although his brother, James, has stepped away from the programme after moving to Dublin this year.

"We will be paying to play at the Euros," added Kyriakides, who will continue to play for German side Krefeld HC next season. "It's a shame but if we can perform at every tournament like this, that is the only way to increase funding and another reason why we need to perform."

Kyriakides' pay packet is a far cry from his hero Gareth Bale and other Welsh stars, but it's the performances which are at the forefront of the mind for the current hockey crop.

"Wales [football] performed incredibly well at the last Europeans against the odds to reach the semi-finals, so hopefully we can take some of that into our tournament and show the same belief that we can win."

Before the squad travelled to Antwerp, Welsh coach Zak Jones told the players of their 20-year hiatus from the A Division after a brief flirtation down in the Euro C Division.

"It was mentioned what kind of achievement the team has made since we had a big turnaround of players," said captain Lewis Prosser. "Since 2014 we had a big shift after the Commonwealth Games and a brand new squad, leading into the C Division. But nearly two decades since the last time we were here, it's amazing."

Get ahead of the new season! Subscribe by Sep 1 to receive the next copy!



The Hockey Paper


---

McFerran makes the cut in Dancer's Euro line-up



Ayeisha McFerran during the FIH Series Finals. Pic: Sinead Hingston

Ayeisha McFerran has been passed fit to play some part in the women's EuroHockey Championships which get underway next weekend in Antwerp.

The Larne woman did feature in either of the recent series against Italy and Belgium but she has been named in coach Sean Dancer's panel of 18 for the competition alongside  Liz Murphy with Cork Harlequins Emma Buckley missing out on a net-minding spot.

McFerran – who recently signed professional terms with SV Kampong in the Netherlands – was the goalkeeper of the tournament at last summer's World Cup and so her availability is a huge addition.

Otherwise, Dancer has made just a couple of changes to the side that won silver at the FIH Series earlier this summer.

Striker Nikki Evans will return to the side having been a reserve for that event and she has shown a strong zeal to force her way back into the fold.

Evans scored three times in her last three outings to force her way back in, the last of which came over the weekend in a 2-2 draw with Belgium in a practice match at the tournament venue.

Megan Frazer's injury travails continue, however, and she is forced to sit out this tournament. She missed the FIH Series semi-final and final and has not recovered sufficiently to take part.

Cork Harlequins' Yvonne O'Byrne is another injury victim while Chloe Brown – Frazer's replacement in June – is no longer available due to work commitments.

Ireland start their campaign next Sunday against England before meeting Belarus and Germany in their four-team group.

Overall victory in Antwerp would earn a direct ticket to the 2020 Olympics but even a first-ever run to the final, meanwhile, is unlikely to give Ireland an easier Olympic qualifier match-up in November.

The Green Army have never gone better than fifth in this competition but last summer's run to World Cup silver means they travel with far more confidence than ever before.

For coach Dancer, it will be his first tournament formally in charge following a strong enough preparation phase, winning four and drawing one from seven capped matches.

In keeping with his Australian style, the side have shown far more attacking intent and they will hope to carry that into this competition.

On the men's side, two-time world goalkeeper of the year David Harte has been confirmed as missing out due to injury. Mark Ingram and Jamie Carr will dice for the number one smock.

Irish squad for women's EuroHockey Championships (Antwerp, August 17-25): Ayeisha McFerran (SV Kampong), Roisin Upton (Catholic Institute), Nikki Evans (UHC Hamburg), Katie Mullan (captain, Ballymoney), Shirley McCay (Pegasus), Lena Tice (UCD), Gillian Pinder (Pembroke), Bethany Barr (Belfast Harlequins), Chloe Watkins (Monkstown), Lizzie Colvin (Belfast Harlequins), Nicci Daly (Loreto), Hannah Matthews (Loreto), Elizabeth Murphy (Loreto), Sarah Hawkshaw (Railway Union), Anna O'Flanagan (vice captain, Muckross), Zoe Wilson (Randalstown), Deirdre Duke (Dusseldorfer HTC), Alison Meeke (Loreto)

The Hook


---

OTE: India all set to test themselves at Tokyo

s2h Team




India's men's and women's hockey teams are all set to test themselves in the Olympic Test Event (OTE) in Tokyo in three day's time. The Olympic Test Event will be staged Oi hockey stadium built inside the Oi Central Seaside Park Sports Forest. The OTE that starts on Saturday will see Indian teams battle out with some of the best teams in the world.

For India and others in the fray except the hosts, OTE constitutes essential part of their preparations for the FIH Olympic Qualifiers, which are to be held in November 2019. The winners of the FIH Olympic Qualifiers will secure their place in the highly-anticipated Tokyo Olympics 2020.

The World No. 5 Indian Men's Hockey Team is the top-ranked team at the Olympic Test Event and will be up against World No. 8 New Zealand, World No. 12 Malaysia and World No. 16 Japan. The side being led by Defender and Drag-flicker Harmanpreet Singh will be looking to register good performances against their opponents and with a few experienced players who have been rested for the tournament, the team will bank on the likes of the Captain himself and Vice-Captain Mandeep Singh.

"We have a great opportunity to test a younger bunch of players in the matches against Malaysia, Japan and New Zealand. They are good teams to play against and we are now adjusting well to our Chief Coach's ideas. It will be a good test for us but we are well-prepared and will go into every match with the intent to win it. It is a huge responsibility to have been given the Captaincy, and I am looking forward to stepping up and delivering for the team," stated 23-year-old Harmanpreet Singh looking ahead to the tournament.

Whereas, the World No. 10 Indian Women's Team will have a comparatively tougher campaign at the Olympic Test Event as they face World No. 2 Australia, World No. 11 China and World No. 14 Japan. The biggest competitor for the side will be the highest-ranked Australian Team who they have not faced since their 0-1 loss in the Semi-Final of the Commonwealth Games 2018. However, Captain Rani believes that facing a big team before they take part in the FIH Olympic Qualifiers later this year will help the team in preparing well for the bigger challenges ahead.

"We have a great challenge in front of us at the Olympic Test Event, but we are pretty confident of doing well. We face Australia, China and Japan, and it will be a tough tournament, but we know we can beat any team in the world. We have prepared well together as a unit, and the upcoming tournament will also help us with exposure against good teams. The journey to the Tokyo Olympics 2020 starts from here, and we will give our everything to win the tournament, and prepare to qualify for the Olympics," said Rani ahead of their first match against hosts Japan on Saturday.

Stick2Hockey.com


---

Aussie quartet to officiate at Olympic Test Event

Mitch Wynd




The Australian presence at the upcoming Tokyo 2020 Test Event will comprise of more than just the Hockeyroos, with four of the country's highly regarded officials appointed to fulfil positions.

In a significant coup for Australian hockey, Tammy Standley, Minka Woolley (pictured left), Adam Kearns and Aleisha Neumann have been selected to perform roles at the Test Event for next year's Olympics.

Standley has been appointed by the International Hockey Federation (FIH) as a Technical Delegate for the women's competition, while Woolley is one of just two Umpire Managers to be assigned. Kearns and Neumann will umpire matches at the event.

"Tammy, Minka, Adam and Aleisha's selections are a significant achievement, not only on a personal level, but it also highlights the exemplary regard our officials are held in around the world," said Hockey Australia CEO Matt Favier.

"They are outstanding examples of the wonderful opportunities hockey provides, not just in a playing capacity but at other levels and in other areas of the sport."

"We congratulate each of them on their appointments and wish them all the best in their respective roles. I have no doubt they will perform with distinction."

For Standley, who has been an official since 1999 having started as a sports administrator and worked at Hockey WA and Hockey Australia, is relishing the opportunity to be part of the Test Event at the official Olympic venue.

"The chance to go and see the facility and be part of the group that gets to test everything out before the Olympics next year is a great opportunity for everyone involved," said Standley.

"The Technical Delegates have a big responsibility to make sure we work with the FIH and Tokyo 2020 to make sure they're happy with all of the policies and procedures that they have got in place ready for next year, so it's going to be great."

Standley has worked with and learnt from some of the top Technical Directors in the world, and is looking forward to further expanding her array of knowledge and experiences.

"I've taken every opportunity I've been given through Oceania and the FIH to learn from some amazing mentors around the world and have now be given this opportunity," said Standley.

"I've said thank you to those that have really helped me along the way because I've worked with some fabulous people and had some amazing mentors and I wouldn't be here if it wasn't for them.

"The chance to go to this Test Event is pretty special and I'm really looking forward to it – it should be great fun."

Adding to Standley's excitement is the calibre of the teams competing, with the countries in both the men's and women's competition largely expected to be part of the Olympic program when it commences.

"The level of hockey at this event is going to be fantastic. I was really fortunate that I got to go to the official Test Event prior to the Rio Olympics and that was great but we had a lot of local teams, so this event is going to be quite different because it involves teams that are highly likely to qualify for Tokyo itself," said Standley.

"So it's not only an opportunity for the technical officials and volunteers to work together and prepare but also to see the teams and how they go."

The Tokyo Test Event, of which the Hockeyroos will compete in the women's competition, runs from 17-21 August 2019 and will inaugurate the brand-new Oi Hockey Stadium, which consists of two hockey pitches with capacities of 10,000 and 5,000 respectively.

The purpose of the event is to test arrangements that will be in place for next year's Olympic Games, in particular the field of play, enhancing operational readiness as well as supporting the training and development of Games-time workforce and volunteers.

The match schedules as well as the list of officials appointed by FIH for the event are available here (Men's) and here (Women's).

Hockey Australia media release


---

Kershaw on her way back

Mitch Wynd




Steph Kershaw has already bounced up from the canvas once, and the talented Hockeyroos midfielder is determined to do it again and put herself in the mix for Tokyo 2020.

You would be hard pressed to find an athlete who has not had their share of setbacks and had to deal with the peaks and troughs that come with them.

Hockeyroos midfielder Steph Kershaw is no different, although she arguably knows better than most the vast wave of emotions an athlete can experience. Two knee reconstructions in the space of four years can do that.

Having grown up in Townsville, Kershaw played hockey from the age of 4 or 5 but dabbled in athletics, swimming and touch football, or as she explains, "I think my parents encouraged us to have a go at whatever we wanted".

Hockey was in Kershaw's blood. While her mother was into running and athletics, her father was a hockey player, and before you knew it Steph, her brother and sister were all playing hockey. Fast forward to 2015 and a 19 year old Kershaw was selected to cross the breadth of the country and join the Hockeyroos.

Being 18 months out from the Rio Olympics, it was an exciting time to be entering the national high performance setup. Then in December 2015, having found her feet in the squad after making her debut in September, Kershaw tore her right anterior cruciate ligament at training in what she describes as "a bit of a freak accident when a hockey stick got hooked around my ankle". Olympic dream over, just like that.

That sudden realisation of having your Olympic dream dashed, let alone knowing that you have 12 months of recovery in front of you, is enough to make an athlete question whether it is all worth it. But rather than dwell and sit in the self pity, Kershaw approached the setback with a glass half full mentality and went about doing everything she could in her recovery. The then 20 year old recalls a certain motivation as the main driver for how she looked at her predicament.

"I was lucky to have a lot of supportive people around me and I think the motivation to watch all of the girls train for the Olympics was definitely inspiring and motivating," said Kershaw.

"I took the rehab really seriously and did everything I could to get my knee 100 per cent right, but the disappointment of not even being able to train in the six months leading up to the Olympics was definitely a big motivator."

Enter 2017 and Kershaw is a prime example of an athlete that can come back from a serious injury and perform at an elite level. She was named the Player of the Tournament in the Australian Hockey League that year and came runner-up for the Hockeyroos Player of the Year as she became a permanent fixture in the Hockeyroos line up.

Appearances in the World Cup, Commonwealth Games and Champions Trophy followed in 2018 – life for Kershaw on the hockey field was rosy.

But that all changed again during a training session in January on the eve of the inaugural FIH Pro League when Kershaw went down clutching her left knee after an innocuous incident.

"When I did it the second time I didn't have to wait for the scan," recalls Kershaw.

"As soon as it happened and I felt it go I knew what it was. Obviously I still had to get confirmation, but looking back it was probably better knowing straight away than having to wait for a scan result."

Suddenly Kershaw was staring at another extended time on the sideline and another arduous rehabilitation program. Initially, Kershaw said she battled to come to grips with her situation.

"That first month after was a tough month for me," said Kershaw.

"Everyone who has done an ACL knows it's a long rehab and I'm not sure whether it made it better or worse knowing what I had to do for the year ahead. But mentally, looking at it now, the rehab for this one is definitely a lot easier.

Kershaw is currently six months into her rehabilitation. If there was one advantage to having been through it all before, Kershaw says the knowledge and experience of recovering from her first ACL injury has made a significant difference this time around.

"With the first one I was so anxious about doing anything different to my knee and was concerned whether it would hold up and having no faith in the knee after," said Kershaw.

"But after getting through rehab and it feeling completely normal now, I found I am more confident with my rehab for this one with what I could do with my knee."

Recovering from a long term injury can be a lonely place at times, especially when all of the people you are used to seeing every day are out running around. However, Kershaw says the support from her Hockeyroos team mates has been uplifting.

"The girls have been super great. There are a few girls that have been out with injury such as Hayley Padget who has been out for about the same time as I have, so it has been nice having someone who is really positive like her around."

Kershaw is optimistic about her progress, and only recently ticked off a major box that has given her reason to know the light at the end of the tunnel is getting closer.

"I did my first skills session yesterday which was very exciting and a long time coming," said Kershaw.

"I'm pretty happy with how it's all tracking so there is not much to complain about at the moment. Luckily with the facilities we have access to at the WA Institute of Sport and Hockey Australia it makes it easier to stay fitter."

Being restricted in the type of training she can do, Kershaw says she has been able to maintain a level of touch with a stick and ball, and just like riding a bike, knows this element will not take long to get up to speed again.

"I have been fiddling around a lot at training with a stick and a ball, so I don't feel like I've been out of the game that long because in that sense I've been doing little bits here and there," she said.

"My hand eye coordination is ok but I think it's definitely going to take a month or two to get it back to where it was but I'm not too stressed about it at the moment."

On top of her rehab, Kershaw is also in her first year of a teaching degree at Curtin University, which has been a welcome distraction. But there's no guessing what her priority is at the moment – that's giving herself every chance be in consideration for a place in the Hockeyroos team for Tokyo 2020.

"Doing my rehab at the moment, that (being in contention for the Olympics) is the only thing that is motivating me to do all of the running sessions and the gym sessions, so hopefully it's on the cards," said Kershaw.

"I just want to make sure I reach January next year really fit and strong with a good base for the following six months. That is definitely the goal."

Hockey Australia media release


---

Persistence, patience and conviction: Key ingredients required for Indian hockey to achieve long-term consistency

Sundeep Misra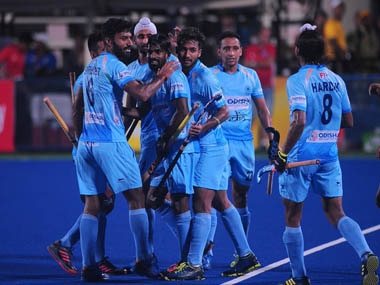 File picture of the Indian hockey team. Twitter@TheHockeyIndia

Slightly off the National Highway 503, a sharp turn to the right takes you down a lane, wide enough for a couple of cars to pass through, till you reach Charanjit Singh's Una residence. It's the NH 205 from Chandigarh that links 503 to Una, a town and district in Himachal Pradesh ringed by small hills. Go past Una on the 503 and you reach Dharamshala. Not known to many, in Una lives the town's only Olympic Gold Medallist, Charanjit Singh, captain of the 1964 Tokyo Olympic hockey team that won gold. Charanjit is 88, walks slowly. When he speaks, some words slip, a few lose direction. Yet, he is sharp, remembers the matches and is extremely proud that India didn't lose a single game at the Tokyo Olympics, not a rarity then.

It's a different era now. Yet, among a host of things that a team places emphasis on, consistency remains a key ingredient in the path to the podium. In the '50s, '60s and deep into the '70s too, consistency wasn't a bugbear. Structures were tight within various India teams and as advances were made by other nations, trying to catch up with India, consistency remained India's strength. After the '80s, it became the singular, most important issue and one of the many challenges that Indian hockey continues to grapple with.

Charanjit speaks a lot about consistency. He captained a team that had players like Shankar Lakshman in goal. Full-back and chief goal-scorer, Prithipal Singh. Upfront were Haripal Kaushik, Joginder Singh and Harbinder Singh. The unassuming but solid inside right Udham Singh and the maestro in the midfield, Mohinder Lal. How do you lose with such a team? "We did draw two games," remembers Charanjit. "But the question during training and even during matches was always of not conceding. We understood the opposition, so it got easier to understand what to do when without the ball."

Charanjit speaks about consistency as the only 'mantra' that takes you to the podium. "You could say that a good team is consistent. But I would say, it's more mental even for a good team. You are in a bad position and at times, skill is not the only weapon. You need to be able to overcome situations. Training should be to overcome tight margins, or when you are a goal down."

Both the Indian men's and women's team are already in Tokyo, the city where Charanjit's boys won gold. They will play a test event, almost a year to the date when India play the Olympic Games, assuming they get past the last qualifying hurdle, scheduled for November. Hockey statistician BG Joshi compiled a ranking based on the team's success percentage. The top four nations are Australia (73 percent), Belgium (61 percent), Netherlands (55 percent), Argentina (53 percent) and in 5th spot is India also with 53 percent.

Results of the Rio Olympics (2016), World Cup (2018), Champions Trophy (2016, 2018), Pro League (2019) and FIH Series Finals (2019) have been taken into consideration. There is a considerable improvement in the ranking and therefore consistency of the Indian team. Of course, you can't compare it to the 1964 gold medal-winning Indian Olympic team – an epochal period. Charanjit's team at the Tokyo Games, played nine, won seven, drew two. They scored 22 goals and conceded 5. Prithipal Singh was the top scorer with ten goals.

It is during this period (Rio 2016 Olympics till the Pro-League) that Australia have played 39, won 26, drawn 7 and lost 6. World Champions, Belgium have played 42, won 22, drawn 11 and lost 9. The Netherlands have played 37, won 17, drawn 10, lost 10. The Olympic Champions Argentina have played 32, won 15, drawn 6, lost 11. India have played 25, won 11, drawn 7 and lost 7. New Zealand have one of the worst records with 23 played, won 2, drawn 6 and lost 15.

Japan's coach Siegfried Aikman, who took his team to a stunning 2018 Asian Games gold medal win, speaks about Australia's persistence. "Australia rebuild their team after the Rio Olympics and started with an extreme focus on basic skills together with a long-term strategy about the way they want to play and perform in Tokyo and Paris. They worked consistently to achieve their goals and for that, they also carried out an enormous physical program."

Aikman has always been a supporter of playing high-level matches and spoken about bridging the gap between the top teams and the ones that constantly find themselves at the bottom of the heap. He credits Australia with bringing in youngsters and giving them top matches. "Australia played many high-level matches in which they tried many new players. One-third of their selection is younger than 23. In the high-level matches like the pro-league, the players learn to deal with stress."

A part of the 1986 World Cup-winning Aussie team, former Australian and Indian coach, Terry Walsh, believes consistency is a high-performance element. "Consistency is an outcome of getting the processes correctly in place," says Terry. "When teams do that, consistency is the natural outcome. Hence the better teams seem to have this 'consistency' component in their makeup. The important high-performance element is to retain consistency when playing against the best teams. As is clear for all to observe the best teams achieve this more often than the rest."

Louisa Thomas recently wrote in The New Yorker about probably the greatest gymnast ever, Simone Biles: "She is arguably the most dominant athlete in the world right now. At the national championships, she had a bad first day—a mistake on floor left her furious, and she muttered that her bars routine was "a piece of shit"—and still won the competition by five points. Serena Williams does not win every tournament; Michael Phelps sometimes lost a race. Biles has not lost an all-around title in six years. In that time, she has won twenty-five medals at the Olympics and at world championships. She has been competing against only herself for a long time."

Maybe, what Thomas wrote about Biles also stands for great teams like the Aussie cricket team captained by Steve Waugh and Ricky Ponting dominated world cricket for more than a decade starting from 1999. The winning streak was 25 games in the World Cups from 1999 to 2011. It started in the final of the 1999 World Cup and the team won every game they played in the 2003 and 2007 editions.

The Pakistan hockey team was one of the most tenacious teams in the World Cups. They won in 1971, finished fourth two years later, then second in 1975 and won the title in 1978 and 1982. Then there was a blip in 1986 where they finished 11th but they bounced back to win silver four years later and then again lifted the cup in 1994. Quite a terrific record!

The time spent in refining skills, poring over countless training sessions and understanding the opposition goes a long way in bringing consistency. India last lifted the World Cup in 1975. Since 1980, they are yet to reach the semi-finals or even the last four of a World Cup. Why? It's difficult to answer.

Of course, you need a team picked with the right players who understand stress situations and how to deal with them. Terry believes Belgium have achieved it after spending so much time trying to deal with these situations. "I think Belgium have spent serious amount of time - over 15 years - building their performance 'consistency'," says Terry. "It has not been a piece-meal exercise, rather a deliberate and clearly implemented process that has continued to jump difficult hurdles to enter the realm of the world's top teams."

Belgium are World Champions and Terry feels that it does not guarantee them success. "To stay there, this implementation will require to continue but even with all the procedures in place there is no guarantee of success - only clarity that they will give themselves the very best chance of success," feels Terry.

India finished ninth at the 2014 World Cup coached by Walsh. And there were moments in both losses – Belgium and England – where India led and gave away goals in the 70th minute. Consistency in the field was apparent. Yet, it didn't result in winning matches.

"These aspects take years to develop to an effective level for high-end international performance," says Terry. "What I referred to as the Indian 'masala' is quite magnificent - but the real trick is for players to understand when to best utilise these incredible stick and ball skills. My tenure in India was very much in its infancy when it came to an end. Yes, we had developed significant changes in several of the 'other skills' but the understanding of the required levels to implement effective change was seemingly very new to most players. Breaking down these barriers requires time and concerted effort."

Terry believes India can be in the top echelons of world hockey. "However, they (India) must review how they assess 'skill' across the development in hockey across the country," says Terry. "There is no doubt that national coach Graham Reid will be implementing these aspects into the present Indian Team - but is that the 'key' for the long-term development of Indian Hockey?

"In my opinion, much needs to be done in the development of the game in the academy settings across India. Education in what these other 'skill sets' are and how they can be taught and implemented without losing the Indian 'masala' is crucial for long term development. If a quality model was implemented in India, after six years the national teams would spend significant time on the podium at the Olympic Games and World Cups."

In the hockey world, the definition of skill has changed. The dribble, feint, dodge, deception are what players develop and some are born with those attributes. In India, the premium on skill, till almost the turn of the decade, didn't allow players to look closely at changes happening across the hockey spectrum.

Terry explains: "The biggest issue is the definition of 'skill'. Most Asian Hockey supporters believe the skill component to be one that can only be derived with the stick and the ball. Therein lies the trap — and the outcome is that the culture of playing the game is driven by the skills off the stick and ball. Simply put the skills associated with physiology, mental-strength, game strategies and tactics are all dominant in the modern game; these are where the real changes have been made in the game."

Charanjit belonged to a different age, generation but the principles of achieving consistency were the same. "Training, training and more training but we created situations which we might encounter during a match and that is how we developed," he says.

Graham Reid, the Indian coach, was asked about the lack of consistency to which the former Aussie player and coach replied: "I don't want to delve in the past. But yes, we are focusing and training on things we can control…if we do that, we would bring in the consistency."

Tenacity is required in every aspect of a sport. It's not always the performance on the field that matters in the run-up to a big tournament. In an environment where changing players and coaches are considered routine after every few tournaments, stability for a player is reduced to holding onto his spot in the team. Anything beyond that, in terms of results, is considered a bonus. In the last three decades, India have been at the deep end in the hockey ocean. Players, coaches, support staff and Hockey India need to understand that consistency is not a pill you swallow and voila, the results will follow. There needs to be persistence, patience and conviction.

Firstpost


---

Oltmans: Despite heavy defeats, European tour beneficial




PETALING JAYA: Coach Roelant Oltmans (pic) said the Malaysian national hockey team's stint in Europe, including the heavy defeats, will be a valuable lessons in the squad's preparation for their 2020 Tokyo Olympic qualifying campaign in October.

During Malaysia's three-week stint in Europe, the squad played nine matches. Six were test matches while the other three came in the Four Nations Invitational tournament which Malaysia won.

On Monday, Belgium whipped Malaysia 8-0 in their last match of the Europe stint.

Belgium's goals were scored by Antoine Kina (sixth minute), Tom Boon (14th), Alexander Hendrickx (22nd, 36th), Loick Luypaert (30th, 48th), Simon Gougnard (35th) and Felix Denayer (44th).

Oltman said the defeats to World No. 2 Belgium (8-0 and 5-1) gave him an idea of what needs to be improved.

"In the first half we didn't play well but we improved in the second half and had a few chances to score goals.

"We had expected the last two Test matches against Belgium to be tough. But at the same time we saw and learned what we need to fix. We have two and a half months to achieve it."

The six Test matches in Europe saw Malaysia beat Germany 4-3 but lost the other five Spain (0-1), Holland (4-6 and 2-4) and the two losses to Belgium.

Malaysia won the Four Nations Invitational in Terrassa, Spain after beating Spain 4-3, Ireland 2-1 and drawing 3-3 with England.

The team will be back in Malaysia today and will fly off to Japan tomorrow to participate in the 2020 Tokyo Olympic test matches in Tokyo from Aug 17-21.

The Star of Malaysia


---

Hockey Belgium president on World Cup win: 'We weren't football, Eddy Merckx or Justine Henin!'

By Rod Gilmour




The email came through from the city of Brussels on Marc Coudron's phone shortly after Belgium's first world title victory in Bhubaneswar. Officials were keen on staging a trophy presentation the day the team landed back in Belgium. Coudron, president of Hockey Belgium, was still emotional, yet a sense of realisation struck the former Red Lion.

"I thought 'we're not football, Eddy Merckx or Justine Henin, we are just hockey!" Coudron says of previous sporting presentations at the city's famous Grand Place. "I thought it would be a disaster and no one would be there. But they said they would do it and it would be wonderful."

A UNITED BELGIUM

The stage for what was to come had been set on the Monday evening, with Belgium's lead channel devoting one hour to hockey. The players arrived back at Brussels airport at 6:30am the following morning where family and friends were reunited for an emotional hour, most notably for Simon Gougnard, whose father had passed away during the tournament.

A reception with the King and Queen followed before a mid-morning press conference at City Hall. There was still an hour to go before the parade and only tourists had filled the square. But the atmosphere soon changed, the players emerging on the first floor balcony to the exultation of around 6,000 frenzied Belgians in Grand Place. "Never in my life could I have imagined this," says Coudron. "Speaking of it now I am still feeling it. The emotions were intense that day."

The Red Devils had been presented to the masses the previous summer after finishing third at the 2018 soccer World Cup. But this sunny December day was a breakthrough moment achieved by the Red Lions, the first time that a Belgium team had won a sporting world title. "If we had won the 2008 Olympics it would have been a total surprise. We were ninth there, fifth in London and second in Rio. Twice second in European Cups, this evolution had already started," states Coudron.

The Belgium public also had a storyline to follow. "Everyone now knows what a good sport hockey is. It wasn't just families [in Grand Place], it was all Belgium citizens and not only hockey fans," adds Coudron.

A NATION RISES

During Coudron's own playing career, Belgium were ranked 11th and had finished fourth twice at the Euros. Coudron's predecessor had decided in 1999 to then put resources into the under-16 team. The association began with a team of 30 young 12-year-olds and to give them every chance of succeeding at the top. Four years later, their objective was underpinned at the European under-16 Championships where the likes of John-John Dohmen and Thomas Briels lifted the trophy in 2004.

A year later, Coudron started his first term as president. Finances were in good health and his aims were to improve all levels of hockey. It started at the top and the man credited for the architectural overhaul is Dutchman Bert Wentink, Belgium's former technical director.

The association's first step was "closing the gap". While the senior side came ninth in Beijing, the under-18 team became European junior champions and defended the title in 2011, the two sides making up a clear majority of the current World Cup-winning side. In 2012, trophies kept coming with the European under-21 title. "The objective was to put these players in a cocoon and to put them in the best conditions to play at the highest level," says Coudron.

The second objective was "to keep the flame burning" until London 2012. With the men finishing fifth, London also saw the women's side qualify for the first time. Coudron calls this moment his "best souvenir" prior to the Grand Place emotions.

THE BIG PUSH

Then came "push to the podium". Coudron says: "We said it because we were the best European junior side at the time and now was the chance to go on to the medal." Aspirations came to fruition in 2013 when Belgium men came second in the European Cup. That has since been usurped by Rio silver and the tag of favourites for the 2019 Euros.

The current step, implemented after Rio 2016, has been billed as "all together at the top", an all-encompassing plan involving the elite, domestic clubs, media, stakeholders, the national lottery and sponsors, as well as Flemish and French-speaking committees within Belgium. This period saw Belgium reach the men's Euro final, become world champions and lift the EHL title after Waterloo Ducks, the first Belgium side to do so.

It has been some rise. Coudron, 50 at the end of the year, finishes his final presidential term in 2021 after 16 years at the helm. Given the national team's success, the federation is also looking for a national stadium in Brussels with a 5,000 capacity. It would be one of the final projects to fulfill under Coudron's watch, his in-tray also waiting upon seeing the Red Panthers begin their trophy hunt and the Red Lions add European and Olympic gold to the world title. The predictions may be bold, but ones that are increasing likely to turn to gold.

This article is an edited extract from our August print edition

Get ahead of the new season! Subscribe by Sep 1 for next issue



The Hockey Paper


---

30th edition of the Australian Country Championships comes to a close

Mitch Wynd




The curtain has come down on the 2019 Country Championships following a successful nine days of competition.

Shepparton hosted the 30th edition of the championships, with this year's competition also marking 20 years since they were last held in the regional Victorian centre.

In a tightly fought competition in both the men's and women's, Queensland took home the gold medal in the women's after defeating New South Wales in the final, while the men's side saw a reversal with New South Wales coming out victorious and Queensland claiming silver. Victoria completed the podium with the bronze medal in both the men's and women's.

The respective women's and men's Just Hockey Player of the Tournament awards both went to Queenslanders. Aimee Doevton was voted the best women's player and Drew Wenzel named best in the men's competition.

The Country Championships featured six teams in both the women's and men's competitions – Queensland, New South Wales, Victoria, South Australia, Western Australia, and teams from the Australian Defence Force.

Hockey Australia CEO Matt Favier, who attended the final day of competition, announced that next year's Country Hockey Championships will be held in Albany, WA.

Hockey Australia congratulates all of the teams and participants who took part, and reserves special thanks to the Greater Shepparton City Council and Goulburn Valley Hockey Association for their efforts in running the event.

The annual Country Championships are proudly supported by principal partner The Australian Sports Commission, and naming rights partners Fortescue Metals Group and Ausdrill.

Awards and Winners

Women Gold Medal

Queensland

Men Gold Medal

New South Wales

Women Silver Medal

New South Wales

Men Silver Medal

Queensland

Women Bronze Medal

Victoria

Men Bronze Medal

Victoria

ASICS Leading Goal Scorer

Women – Katie Wollstein (QLD)
Men – John Fernance (NSW)

Just Hockey Player of Tournament

June Allen Women's Award – Aimee Doveton (QLD)
Mick Anderson Men's Award – Drew Wenzel (QLD)

Play the Whistle Award

Women – Australian Defence Force and Western Australia
Men – Australian Defence Force

Gold Medal Women's Umpires

    Tracey Fowlie
    Cortney Claridge
    Reserve: Vanessa Ponza

Gold Medal Men's Umpires

    Adrian Cross
    Kristen Schenk
    Reserve: Darcy Brown

Bronze Medal Women's Umpires

    Jemay Staines
    Emily Pritchard
    Reserve: Samantha Giorlando

Bronze Medal Men's Umpires

    Darcy Brown
    Zak Payne
    Reserve: Adrian Cross

Hockey Australia media release


---

2019 PAHF Congress and Forum



2019 PAHF Board   

The Pan American Hockey Federation held its Congress and Forum on the 7th of August 2019 during the Pan American Games  in Lima, Peru.

Key highlights from the Congress and Forum

1. President's Remarks

Alberto 'Coco" Budeisky welcomed the National Association Delegates to Congress, Leandro Negre FIH Honorary President, Tony von Ondarza and Sue Neill, PAHF Honorary Members, Board Panels and Committee Members, and special guests. PAHF President congratulated the Peruvian Federation, the host nation, who opened its doors to the most important competition in the Americas, the Pan American Games, a qualifier for Tokyo 2020.

Mr Budeisky, highlighted that in PAHF we work together toward a shared purpose to ensure the development of hockey in the continent.  With different experiences, working in different scenarios and with a wide variety of skills sets, PAHF works together to achieve its goal.

PAHF challenge is to continue building and providing opportunities for young leaders who will promote hockey. PAHF and PAHF Nations must commit to the values of transparency to ensure PAHF remains a healthy organization which provides training opportunities in all areas, strengthening National Associations and ensuring a legacy for our sport.

PAHF president remarked that PAHF has a strong foundation and as the 60th anniversary is celebrated, the federation is committed to become even stronger federation, embracing change, coming out of our comfort zone, thinking out of the box and taking risks.

The President invited the National Federations to be part of the change!

2. Change of Statutes and Elections

The amendments of the statutes were approved as presented.

Mary Ciccinelli was re elected as Honorary Treasurer for a 4 year term.

The following Ordinary Members of the Board  were elected as follows:

- Gianni Delucchi (PER) (re-elected 4 year term)
- Maureen Craig Rousseau (TTO) (re-elected 4 year term)
- Bree Gillespie (USA) (re-elected 4 year term)

Tricia Fiedtkou (GUY) is the new Board Member elected for a two year term.

3. Awards

The following awards were presented by the President.

The Order of Merit for the significant contribution to PAHF to:

- Mendoza, Rodolfo "Chiche"  (ARG)
- Pigretti, Laura (ARG)
- St Rose, Roger (TTO)

President's Award presented to those federations who had an outstanding work on their development
- Bermuda Hockey Federation
-  Cuban Hockey Federation
-  Guyana Hockey Board
-  Jamaica Hockey Federation

4. Forum "Be part of the Change"

Felipe Montegu, PAHF Athletes Committee Chair, opened the Forum and cantered his presentation on PAHF rebranding; he provided the results of the Branding Workshop that was led by MagiaLiquid.

The following concepts summarize the outcomes of the Workshop:

Purpose Statement

PAHF Purpose is to teach, expand, and support NAs and hockey players around the continent through amazing hockey experiences.

Onliness

PAHF is the only federation that facilitates the development of a clean, social and family sport, creating opportunities for all.

Trueline

PAHF is an organization which unites is continental members through the passion for hockey and its activities.

Personality

Sportsman passionate for hockey. Has a positive attitude, is friendly and visionary. Respects and treats everyone equally, as he/she believes that everyone contributes great value to the group. It establishes relationships which are direct, close and transparent. He/she believes in the power of sports and how it generates ties between people. It keeps a healthy lifestyle.

Mike Joyce, Director of FIH Foundation presented PAHF/FIH Hockey2024 objectives to grow hockey in Pan America, and to provide the opportunity for members to establish their own national goals and a timeline to produce an implementation plan.
One of the main points of the Forum was the Engagement and empowerment of young leaders in the National Associations

Presentations by Soledad Garcia, former "Leona" on her involvement in hockey after retirement and the Young Leader Juan Sanchez under the IOC Program of Young Leaders showed National Associations the different paths to involve young leaders whose projects are making an impact in their nations and beyond.

Silvina Gorrissen leader of the Para Hockey movement in Argentina inspired Nations to join PAHF Para Hockey Program.

Pan American Hockey Federation media release