All the news for Friday 3 February 2023

FIH Indoor Hockey World Cup South Africa 2023: Men's Pool B Preview




The 12 best men's and women's teams from around the world are converging in Pretoria, South Africa as we countdown to the final few days till the start of the FIH Indoor Hockey World Cup South Africa 2023! Each team comes with the aim of becoming indoor hockey world champions, but only one team can earn the highest honour at the end of the World Cup. The first obstacle for all 12 teams in both men's and women's category, come in the form of their pool opponents. The top-4 teams in each pool will qualify for the quarterfinals with the teams finishing in the bottom two spots in their pool getting eliminated from the quest for the title. In today's preview, meet the teams in Pool B of the men's competition, and find out the unique playing styles they will bring to the World Cup.


---

FIH Indoor Hockey Men's World Cup: Previous Final standings

BY Tariq Ali

1. Leipzig Germany 2003

1 Germany 2 Poland 3 France 4 Switzerland 5 Nederlands 6 Canada 7 Australia 8 Czech Republic 9 Russia 10 South Africa 11 United States 12 New Zealand

2 Vienna Austria 2007

1 Germany 2 Poland 3 Spain 4 Czech Republic 5 Russia 6 Austria 7 Canada 8 Australia 9 Switzerland 10 Italy 11 South Africa 12 Trinidad and Tobago

3 Poznan Poland 2011

1 Germany 2 Poland 3 Austria 4 Russia 5 Netherlands 6 England 7 Australia 8 Czech Republic 9 Iran 10 Canada 11 United States 12 Namibia

4 Leipzig Germany 2015

1 Netherlands 2 Austria 3 Germany 4 Iran 5 Russia 6 Sweden 7 Poland 8 Switzerland 9 Czech Republic 10 Australia 11 South Africa 12 Canada

5 Berlin Germany 2018

1 Austria 2 Germany 3 Iran 4 Australia 5 Czech Republic 6 Poland 7 Belgium 8 Switzerland 9 Russia 10 Trinidad and Tobago 11 South Africa 12 Kazakhstan

6 Liege Belgium 2022 Cancelled due to COVID 19.


---

Black Sticks Women name squad for Wellington




The FIH Pro League presented by Sentinel Homes returns to Aotearoa for the first time in three years when the Vantage Black Sticks Women take on the USA and China at the National Hockey Stadium in Wellington later this month.


---

Black Sticks defender Liz Thompson eyes 200th test



Black Sticks veteran defender Liz Thompson will earn her 200th cap during the FIH Pro League starting later this month Alexander Hassenstein/Getty Images

Black Sticks veteran defender Liz Thompson is excited to return to the side and mark 200 games for New Zealand after injury sidelined her in 2022.


---

Hockey Coach On CAC Games Preparations

By Stephen Wright

The Bermuda women's hockey team's preparations for the Central American and Caribbean Games are well underway, with head coach Kovin Moodley broadening the selection net and shaping their identity.


---

Pakistan coach Siegfried Aikman among front-runners to take up India job after Graham Reid's ouster

Australian Graham Reid resigned as the head coach of the India men's hockey team after the Tokyo Olympics bronze medalists failed to reach the quarter-finals of the recently-concluded World Cup on home soil.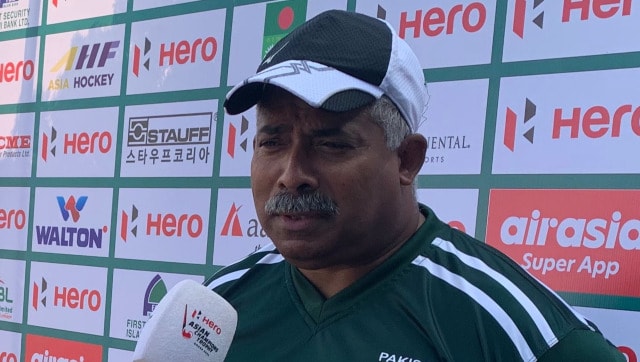 File image of Pakistan men's hockey coach Siegfried Aikman. Image credit: Twitter/@asia_hockey

New Delhi: Argentine Max Caldas and Dutchman Siegfried Aikman are in contention to replace Graham Reid as Indian men's hockey team head coach after the recent World Cup debacle, sources in Hockey India said.


---

Siegfried Aikman not available to coach India for now, doesn't rule out future possibility

by: Madhav Agarwal



(Getty)

As soon as Graham Reid made it clear that he won't continue as Team India coach, after an early exit from the FIH Men's Hockey World Cup, many experts saw Dutchman Siegfried Aikman taking over. But for now, the latter has put a rest to all speculation by saying he 'is not a candidate'.


---

Graham Reid Did Very Good Job as India Coach: Pakistan Coach Siegfried Aikman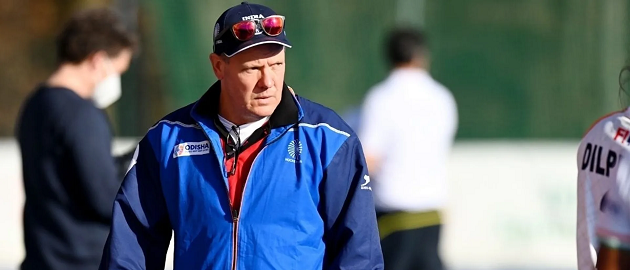 The exit of Graham Reid as Indian men's team coach has set off the Indian hockey tongues wagging. And for Pakistan men's hockey team coach Siegfried Aikman, the move comes as a surprise. "To be honest, Graham Reid's move to step down surprised me – he did a very good job with the Indian team – he helped the team win the first Olympic medal in 41 years, guided them to a third-place finish in the Pro League as well as a silver medal in the Commonwealth Games," says Aikman.


---

Graham Reid Must Be Convinced to Stay On: Former Olympian & Penalty Corner-Hitter MP Singh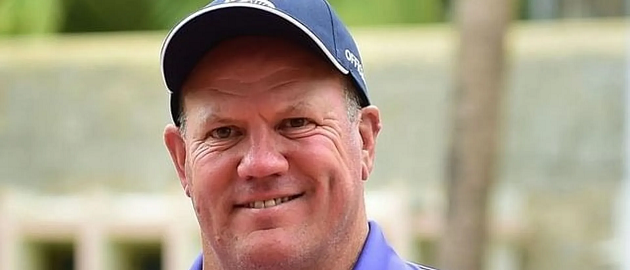 Indian men's hockey boat has been rocked by chief coach Graham Reid's decision to step down after the national team's 9th place finish at the 15th World Cup that concluded at Bhubaneshwar. Reid has been by far the most successful foreign coach to exit India – the historic Olympic bronze medal at Tokyo after a hiatus of 43 years would be remain one of the cherished memories for legions of Indian hockey fans. The call taken by the 58-year-old Australian has of course taken a lot in Indian hockey fraternity by 'surprise'.


---

'India should have retained some previous staff members': Harendra Singh's World Cup post-mortem

Former Indian hockey coach Harendra Singh believes letting go of S&C coaches after Tokyo Olympics hurt India in Hockey WC.

By Pritish Raj



Harendra Singh during his days as Indian coach. (credits: Hockey India)

Bhubaneswar: The early exit of Indian hockey team from Hockey World Cup disheartened the fans across the country. But it was even more heartbreaking for the person who had trained the core group of players who were on the pitch.


---

Khawaja Junaid to challenge life ban in court

PHF Inquiry Committee found him responsible for Asia Cup debacle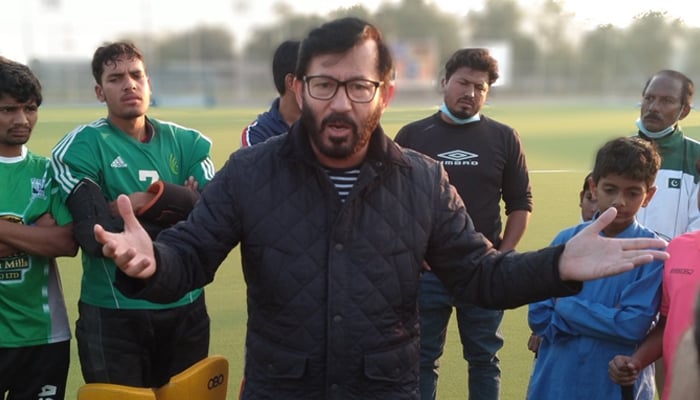 Junaid speaks to youngsters during a training session — Twitter/Khawaja Junaid Hockey Academy

Former Pakistan hockey team manager and Olympian Khawaja Junaid is likely to challenge in court the life ban imposed on him by the Pakistan Hockey Federation.