All the news for Saturday 15 December 2018

Odisha Hockey Men's World Cup Bhubaneswar 2018 - Semi Finals day
Bhubaneswar (IND)

Fixtures 15 December 2018 (GMT +5:30)

16:00     ENG v BEL (SF 1)
18:30     AUS v NED (SF 2)

Medal matches

16 Dec 2018 16:30     Loser SF1 v Loser SF2 (Bronze Medal)
16 Dec 2018 19:00     Winner SF1 v Winner SF2 (Gold Medal)

FIH Match Centre


---

England, Belgium, Netherlands and Australia in frame

By Todd Williams




And then there were four. Emulating the achievement of their footballing countrymen, England were first to qualify for the World Cup semi-finals with a tough and inspired performance against Argentina.

France had already shown chinks in the Argentinean armour and a galvanised England proved the doubters right. With typical resolute defence and an attack led by the wonderful Liam Ansell, England's pressure had the normally composed and compact Los Leones defenders scrambling.

Gonzalo Peillat's penalty corner had put Argentina ahead in the second quarter but after Barry Middleton had equalised just before the half-time break, they were chasing the game. Growing in confidence, England went ahead through Will Calnan and despite Peillat bringing the South Americans level, Harry Martin scored the all-important third immediately after from the sort of scramble that an in-form Argentina would normally expect to deal with.

Australia, meanwhile, ended the French dream with a relatively comfortable 3-0 scoreline. The increased pressure of the knock-out finals was obvious though and Australia would be disappointed not to have converted any of their turnovers they created into field goals. Three penalty corners will give them confidence in their set plays but they will be aware that they need to be more efficient in converting the likely fewer opportunities they create against the Dutch.

On Thursday, we saw two close games but both winning coaches would be delighted with the way that Belgium and the Netherlands negotiated their way into the last four. 2-1 can hardly be described as an easy or convincing scoreline but both teams dealt with their opponents as well as they could have hoped.

For Belgium, the fact that they prevented Germany from forcing any penalty corners was both a great achievement and important building block in being the better team over the 60 minutes. That they didn't concede a goal shot in the seven minutes that Germany played with an extra field player tells you how dominant they were.

It's only tiny margins at this level and Germany is the team that plays with the extra player better than anyone else. Of course Shane McLeod would have loved a third goal but he'll nonetheless be delighted at the way his team have advanced against the toughest of opponents.

And no doubt Max Caldas will be in a similar mood. To come from one down against the home team in front of their adoring crowd spoke volumes about the character and quality of the Dutch.

Their win was certainly not as one-sided as the Belgians but critically they had the advantage in possession, turnovers and penalty corners, effectively limiting the sort of ball that India needed and also giving the clinical Mink van der Weerden enough opportunity to find the winner.

So, will we have an all-European final, and if so, who will play the Dutch? Or will Australia get one step further to an incredible third World Cup in a row? The form book says that Belgium should have too much for England but it's a brave pundit who dares write-off a Danny Kerry team that is clearly growing in confidence and belief.




Penalty corners could be the decider in that one, with the in-form Alexander Hencrickx, Tom Boon and Loïck Luypaert providing just as great a threat for Belgium as Argentina but with a better defence at the other end.

And the Australia Netherlands game has all the makings of a classic. In the four years since they met in the final of 2014 much had changed.

The likes of Dwyer, Knowles, Turner and Hammond have retired but the Kookaburras have rebuilt brilliantly since the disappointment of Rio under Colin Batch and have returned to the top of the world rankings. Their fast attacking style remains but now with a much improved technical base, not too dissimilar to their opponents.

The Dutch on the other hand, now with Max Caldas at the helm, are unquestionably tougher than they were when Australia overwhelmed 5-1 in the final four years ago in the Hague. After losing 5-0 to the Belgians in front of their home crowd at last year's Euros, it was notable how calm and focused they remained, even when they were 2-0 down to the same team in the final. To score four to win a Euro final is one things but against a team that has put seven in a row past you tells you there's plenty of belief in the Dutch that Australia might find too difficult to overcome.

I think a shoot-out might decide that one, with Tyler Lovell proving to be the hero once again.

The Hockey Paper


---

Roper and Briels hungry for World Cup final spot



©: Frank Uijlenbroek / World Sport Pics

Wimbledon man Phil Roper and HC Oranje-Rood's Thomas Briels are both hungry for a World Cup final spot as they face off against each other in Saturday's semi-final.

England have grown through the tournament, bouncing back from a draw with China and a loss to Australia to beat Ireland, New Zealand and Argentina to reach the final four.

"It feels amazing to be in the semi-finals of the World Cup," Roper said ahead of the semi. "We've enjoyed improving and seeing positive results as we have progressed through the tournament. Belgium are a very talented team, with some great players, but we are confident and have a lot of momentum behind us, and we want to keep that going, and see where it leads us!"

They are seeking their first World Cup medal since their silver in 1986 and they are gunning for a strong finish following two misses in 2010 and 2014 when they finished fourth.

Standing in their way is a very dangerous Belgian side, the current Olympic silver medalists who have already surpassed their best ever performance in a World Cup.

They advanced from their group with wins over Canada and South Africa and a draw against India before beating Pakistan 5-0 in the crossovers and Germany 2-1 in the quarters with Alexander Hendrickx netting five times.

For their part, Briels said: "We are very happy to reach the semi-final after a great team performance against Germany but we are not yet satisfied. We will need another big performance against England to reach the final. They are playing very well and they will be ready for the challenge."

The second semi-final features the reigning champions Australia up against the Netherlands. Looking ahead to the semi-final, Dutch coach Max Caldas said: "We worked hard to get to this point. Tomorrow brings a new challenge.

"After playing the home-team in a fantastic atmosphere, we're now preparing to play the reigning champions and number one in the world rankings. We are looking forward to that."

Euro Hockey League media release


---

Dixon out to overcome scars of previous World Cup semi finals



Adam Dixon and George Pinner at the Odisha Men's Hockey World Cup

England's Adam Dixon is aiming to make the World Cup final this weekend - having experienced heartache at the semi final stage in both 2010 and 2014.

Dixon has played a key role in the 2018 event in Bhubaneswar, and if he lines up in both of our remaining games, only Barry Middleton will have played more matches for England at World Cup finals.

His previous tournaments in Delhi and The Hague proved bittersweet, finishing fourth on both occasions.

Speaking to BBC World Service he said, "I've missed out twice in semi finals now, finishing fourth both times, so I know how it feels and there are some scars there!

"It would be the icing on the cake for me and I truly believe we have a team capable of going through."

Having drawn and lost in their first two games, Dixon and his teammates have beaten Ireland, New Zealand and Argentina to very much grow into an impressive run of form.

He said, "We've grown steadily in the tournament and I still feel like we've got more to give.

"In the past Argentina have given us good games in important matches, so it was refreshing to have young players in the squad with no history against them. The young players have come in brimming with confidence which is inspiring and great to see. As one of the older guys I should probably be the one doing it!"

Danny Kerry's side now face world number three Belgium at 10:30am on Saturday, and Adam is ready for the challenge ahead.

He said, "We'll be doing our homework on Belgium but if we can go out and play on the front foot I think we'll be in a great position.

"We try to keep the focus on us, if we control the ball and dictate they have to worry about us. We'll have a close eye on them but we want to look after ourselves and control the momentum."

The game is live on BT Sport in the UK, with live updates on the @EnglandHockey Twitter feed. Highlights will later be on the BBC Sport website and FIH YouTube channel.

England Hockey Board Media release


---

Australia start favourites in semifinals tonight

Rutvick Mehta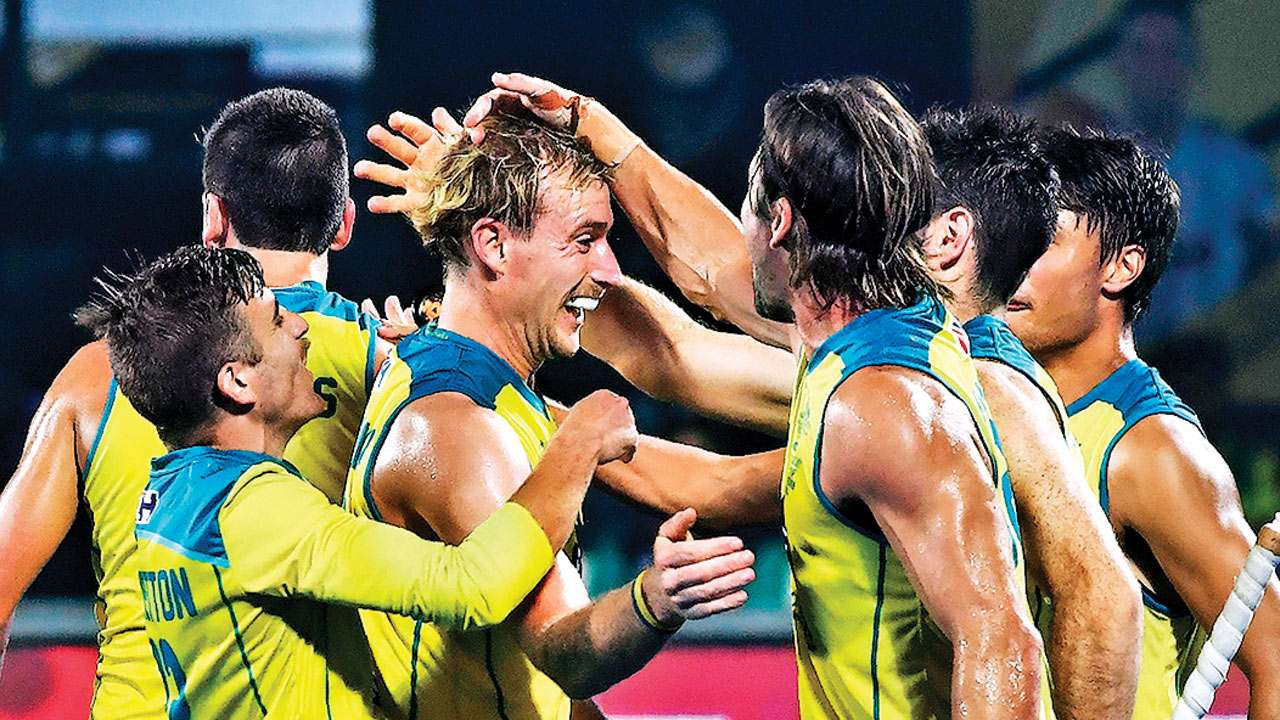 Australia Australians have been dominant in the whole tournament so far and have emerged as firm favourites to lift the Cup , AFP

It's down to last four teams in the hockey World Cup with a mouth-watering clash between Australia and Netherlands in the second semifinal tonight. Preceding it will be surprise semifinalists England taking on Belgium. Both matches are expected to produce high quality hockey, making it a Super Saturday.

As the Australians went about polishing their different skill sets – penalty corners, shootouts, dribbles, shots on goal, you name it – during their training session on Friday morning, their head coach Colin Batch walked around the field, observing his players for a large part of it except for when he felt like having a little word with someone.

During a couple of India's practice sessions in the lead-up to the quarterfinals, head coach Harendra Singh had to physically teach the technique of deflecting a pass from outside the D into the goal with a stick in hand to young Dilpreet Singh a number of times.

The contrast isn't to say that what Harendra did was wrong, it is to merely reflect the kind of auto-pilot mode in which this Australian hockey team functions.

The two-time defending champions have looked every bit of a well-oiled machinery that it is in this World Cup so far, drubbing and demolishing teams to storm into their 10th consecutive semifinal appearance in the world event, a jaw-dropping run that began from 1978.

It's the kind of dominance that can intimidate any team, even if you are Netherlands, Australia's semifinal opponent with a hockey powerhouse tag of its own.

Their head coach Max Caldas joked in the post-match press conference after his team defeated India in the quarterfinals that he'll need a good night's sleep before even thinking about devising a plan to stop the Aussie juggernaut on Saturday.

It's how seriously good this Australian team is.

After a slow start to their campaign that saw them beating Ireland 2-1, the Aussies cranked it up a notch in every game thereon, outsmarting England 3-0 and thrashing China 11-0 before brushing aside France 3-0 in the quarterfinals.

Peaking at the right time is something the Australians are good at in big tournaments, and it's certainly what they are doing here too.

It will need something special from the Dutch to pull off an upset, one which cannot be completely ruled out simply due to Caldas's tendency of coming up with tactical masterclass on how to outfit opponents with an army of experienced and seasoned personnel.    

That makes this semifinal duel mouth-watering, and the outcome not so much a foregone conclusion.

Daily News & Analysis


---

What coaches and captain said after QF

s2h Team




INDIAN COACH, HARENDERA SINGH:

"I would like to tender my apologies. We haven't given the country what we had to".

"I am not going to stop today. If they (umpires) don't want to improve, this type of result we will face".

"Both umpires were not good. Can anyone explain Amit Rohidas's 10-minute suspension, yellow card? What about this gentleman (points at Manpreet), when he was pushed from behind? Why not yellow card there to the rival? We have lost two major tournaments, Asian Games and here because of (bad) umpiring".

"We got a green card when we hadn't done anything. But when the same offence happened against us, he (umpire) said nothing.

"The outcome of official protest has never been good in my career. We will accept this gracefully. We want neutral umpiring. I except both teams to be treated equal. In one wrong umpiring decision you ruin 4-6 years of preparation."

"We had the chances. We had a couple of open chances. We missed, so did Holland. That was because both teams were playing high-tempo game. Sometimes your position is not there, or your stick is not there (in the right place).

The way the boys fought without the goalkeeper, I want to salute my players sitting amidst from you".

"The planning was till the World Cup. Now we will sit with Hockey India and plan. We are not playing the Pro League. Wherever Pro Loeague happen, we will go so that we can play Test matches be, so that we can also benefit. We need to keep knowing where we need to improve".

"I don't agree with the award of penalty corner that turned out to be the match winner."

"I am satisfied with team's performance in parts. Overall, I say that Holland played their game. If you are not there to score goals, it's another thing but we created the chances".

"I will give 7/10 for temperament to my team".

"When we don't have the ball, all players are defenders. We were there, tackling, not hanging back and giving space. We have improved in one-to-one tackling. It's a mix of attacker, mdidfiedler and defenders. When your structure is good, you can do that and create pressure. So credit goes to the entire team.

"Because we are playing attacking hockey, we are in a hurry at times. You should control it but the final pass undefined

MANPREET SINGH, INDIAN CAPATAIN:

"What is the use of lodging official protest? We lost the match already. We are out of the tournament.:

"The team put in all the effort, but the victory didn't happen. I am happy that all boys gave their 100% and were not short on confidence.

MAX CALDAS, NETHERLANDS' LONG STANDING COACH:

"The team with most chances wins the game. We won the game. That's the bottom line".

WE review our games, not the umpire's actions. In the end, the umpires didn't play the game".

"It happened at the Champions Trophy when the call went against us and we had a draw against India. Umpires do their job. It's a very fast-paced game".

"At half time, We actually spoke about holding the ball for longer. The first half we played a running game, we wanted to play passing game in the next. We didn't sacrifice on our speed of the game"

'You might have', 'You should have', 'You could have' do not exist in match.

We don't have Sander (who was injured and sent back) and substitute, but the point is we have a squad".

Just play the game. I know its going to be a battle. Sometimes we win, you lose, we are happy the way we could change things and keep our cool.

BILLY BAKKER, NETHERLANDS' CAPTAIN

"We are pretty happy with the officials. Sometimes in sports things don't go the way you want. That's something you have to deal with. In my opinion, we are really good team, also adapt to those situations. Of course, it is difficult. But we also have those moments sometimes. But I think the referees did a good job."

"Good positioning is one of the really important things to win games. India have a lot of young players, lot of potential but they are also vulnerable getting into good positions. In my opinion, we did that better. For us, the result only counts. That was the right decision for us to play this way.

It was his (Sander's) first game here, this crowd, this age, just few days here in Bhubaneswar. That shows how many good playerrs we can have. We don't depend on Sander.

Stick2Hockey.com


---

Lack of enough experience did India in

Harendra took risks pushing youngsters to the forefront and it almost paid off

Uthra Ganesan



Well tried, but... The average age of the Indian team was an incredible 23.5 years, the youngest of the entire lot. Photo Credit: BiswaranjanRout

The revamped Kalinga Stadium here has a capacity of 15,000. On Thursday, at least 3000 more had managed to pack into the venue, hoping to see the Indian team advance to its first World Cup semifinals since 1975. That did not happen but how the powers-that-be view a 6th-place finish might well decide where Indian hockey goes from here.

Going by the hyperbole that discounts any logic, India was supposed to at least reach the semifinal, Dutch tenacity not withstanding. But moving away from emotions, anyone following Indian hockey for a while now would have taken a top-6 finish before the tournament began.

A look at the facts: Two months before the World Cup, India's most experienced player was forced to retire. A month before the tournament, S.V. Sunil was lost to a freak injury during training. The Indian team was also without one of its key forwards, Ramandeep Singh, also because of injury. The average age of the Indian team was an incredible 23.5 years, the youngest of the entire lot.

To add to all of this, the team was battling negativity all around after the disappointment of Asian Games with certain team and federation officials only adding to the issues. "I have been forced to change my entire plan, I will now go all out and take risks. If it clicks, it will create history. If it backfires, no one knows what will happen," coach Harendra Singh had said a few weeks before the tournament.

He did take risks — pushing youngsters with little or no experience to the forefront, giving more responsibility to players like Akashdeep Singh and Lalit Upadhyay who till then were used to simply scoring the goals and making the likes of Surender Kumar, Amit Rohidas, Varun Kumar and Harmanpreet Singh step up to the challenge and assist PR Sreejesh at the back.

It almost paid off. Against Holland, the team was in the match till the final whistle. It matched its more vaunted opponent all through. It even managed to stave off a penalty corner playing without a goalkeeper.

Or whether the unexpected realisation of being so close to a win made them rush to the ball and get the goal, something Harendra had been warning against all along. By most expert opinion, the game was India's to lose if it did not come with the tag of a knockout. And that's where the experience kicked in.

Despite all this, the team managed its best finish in 24 years, the previous being a 5th-place finish in 1994. If setting up a base, both in terms of players and planning, for qualifying and performing at the Tokyo Olympics was the yardstick, then Hockey India would do well to keep the existing set-up and work on it. If, however, a medal here was all that was the target with little thought for future, then we are set for yet another merry-go-round, chopping and changing players and coaches and starting from scratch all over again.

The next few weeks might well decide whether the powers-that-be of Indian hockey have a long-term vision or look at reinventing the wheel.

The Hindu


---

For Indian hockey, the future is now

The national team's young players occasionally betray their lack of experience, but they showed at the World Cup that they belong on the big stage

Uthra Ganesan



Indian men's hockey team before a World Cup hockey match in Bhubaneswar. Photo Credit: Biswaranjan Rout

The selection of the Indian team for the Hockey World Cup came in for a fair bit of criticism. Sardar Singh had been forced into retirement, Rupinderpal Singh was dropped, and S.V. Sunil and Ramandeep Singh were lost to injury — India knew it would miss close to a thousand international games' worth of experience at the marquee event in Bhubaneswar.

This lack of experience was evident in patches where the youngsters either lost tempo or simply veered off the plan, only to suddenly snap back. Amid all of this, though, several players impressed, not just with their talent but also their understanding of the game. They learnt from their mistakes — making new ones but rarely repeating them.

Despite India eventually finishing sixth in the competition, there were many good signs: the younger lot holds out hope that the team will only improve from here. And while coach Harendra Singh is not one to delve into individual achievements — "There are 16 Amit Rohidas in this team, which one are you talking about," he ticked off a local journalist who had wanted a quote on the home favourite — The Hindu highlights five players who caught the eye:

VARUN KUMAR

One of seven players from the Junior World Cup-winning side two years ago, Varun has been under Harendra for a while now. He had an uncertain period soon after the JWC high when he was left out of the probables for the senior side, but was called up for the Europe tour in 2017.

Since then, the 23-year-old defender-dragflicker, who also often earns penalty corners in the opposition circle, has been a key member of the Indian side.

Varun's powerful drag-flick resulted in the penalty stroke against Belgium that changed the complexion of the game. His ability to understand the situation and stay calm under pressure stands out. His clean tackling and his accuracy and power, both with aerial balls and grounded shots, make him critical to India's plans. Varun is one of the few whom the coach trusts for the diagonal aerial pass to beat the opposition.

SIMRANJEET SINGH

Another from the junior side to make the transition, albeit much later than Varun.

After making his senior team debut in the four-nation tournament earlier this year, Simranjeet had a breakout performance at the Champions Trophy, where he was called up as a last-minute replacement for Akashdeep. The 21-year-old made sure he didn't let the opportunity slip.

Drilled in the Harendra school of not holding on to the ball too long, Simranjeet has terrific positional sense — not just of his own place during a game but also that of the opponents.

His runs down the right and his final passes inside the circle create chances and trouble the opposition. He isn't merely content setting up goals, although that's a role he excels in; Simranjeet scored three of his own at the World Cup. Moreover, he can fall back to shore up the midfield as well as push forward to open up gaps.

LALIT UPADHYAY

The 25-year-old is a throwback to the times of magical Indian dribblers, but he also has the fitness and stamina of the modern hockey player.

His gift of dodging past defenders is a delight to watch, his ball control spectacular and his 3D skills — the ability to run with the ball on the stick or in the air, flicked over a defensive obstacle — second to none.

What he lacked was the patience to wait for the right moment. He also had a tendency of outwitting opponents without progressing forward.

Upadhyay addressed both shortcomings to great effect at the World Cup. He created space for teammates, his dribbling within reason left others free to exploit gaps and take shots at goal. What's more, he was a reliable poacher himself. Always talented, he showed the maturity to adapt to situations, preferring simplicity to flashiness and being more confident with his passes.

SURENDER KUMAR

The 25-year-old is a product of the Hockey India League. For years he ground it out on the domestic circuit, but it was his stand-out showing with Delhi Waveriders in the HIL that finally drew the spotlight to him.

Highly rated by coach Cedric D'Souza, the defender broke into the national side after the HIL and, despite not being part of the shortlisted probables, was included in the squad for the Rio Olympics as a replacement for the injured Birendra Lakra.

Surender's biggest strength is his clean play; he rarely indulges in physical battles. His tackles are as refined as any and his defensive clearances inside the circle have rarely led to penalty corners. Outside the circle, he is skilful enough to steal the ball at any moment and turn defence into attack for the Indian side, with his aerial passes powerful enough to clear the length of the field. At the World Cup, he often stepped up to reinforce the midfield, but Surender is among the few players who are content staying on the backline, away from the spotlight.

CHINGLENSANA SINGH KANGUJAM

The Manipur player, a protégé of former India international Brojen Singh, first made the national team in 2011 as a 19-year-old in the Champions Challenge in South Africa. It was sheer coincidence that he completed 200 international caps against the African nation in the World Cup opener here.

In the intervening years, the sturdy midfielder has gone from rookie to vice-captain and think-tank member, from slogging away silently to being one of India's most influential players.

He still doesn't yell or scream as much as others, but his ball distribution and ability to switch flanks and stretch the opposition defence makes him an ideal foil for captain Manpreet Singh's flamboyance in the middle. He scored the second goal against Canada, opening the gates, and his knack of picking up empty spots in the opposition's defence and wedging in for opportunistic goals makes him a dangerous customer.

The Hindu


---

India were brave but not good enough

Indervir Grewal in Bhubaneswar

India's end in the World Cup felt anticlimactic. They were so close, yet it never looked that way. They fought so valiantly, yet it seemed they didn't do enough. India's journey to their first knockout match was so long — 16 days; it seemed they had reached so far. Yet, the abrupt end was a reminder that it was only India's fourth match, and all the world No. 5 had confirmed was a top-8 finish. In the end, India finished sixth.

The Netherlands were beatable — that was the prevalent feeling on the matchday and the next day. Yet, India never really looked like they could beat the Dutch. Self-proclaimed exponents of "attacking hockey", India rarely put together a dangerous move. Not that the Dutch were much better. For a clash between two attacking sides, the match was more a physical and mental "battle" in the midfield. 

Defence shines

India matched the Dutch in defence. Both teams were uncharacteristically sure in their tackles in and around their own circle. Both teams started with a high press in the hope to exploit the nervous character of the other team. Among the Europeans, the Netherlands match the Asians in terms of temperament.
Both teams, looking for counter-attacks, were applying high pressure. That led to the game starting at a frenetic speed. While the Dutch managed to hold the ball and get it past the Indian first line of defence, India's incapability to do the same highlighted their inexperience, especially in the central midfield.

Strange tactics, inexperience

India's coach Harendra Singh had repeatedly trumpeted about his team's attacking mindset. Yet, for most part of their quarterfinal match, India resorted to aerial passes to get the ball out of their own half. The strategy had worked against Belgium in the pool match by unsettling the high-pressing Red Lions' defence. But it is not how a knockout match against three-time world champions is won.

What had worked for India against Belgium was the way they passed the ball with urgency and confidence. India were more proactive, while Belgium, not worried too much about the result of a pool match, were a bit complacent. But in a do-or-die match, the Indians were hurried by the more aggressive Dutch, forcing them into making basic errors. India had too many missed-traps, missed-passes and they were dispossessed way too many times. No possession meant no attacks. A few minutes into the match, it seemed India had already given up on building attacks. They seemed content defending and waiting for counter-attacks. Their reliance on scoops became so absurd that players were using aerial balls to eliminate just one Dutch player at times. Aerial balls are used in emergency situations — either when a deep forward is free or there is no other way to get out of a tight squeeze.

The Indian team management had gotten defensive when questioned about the team selection before the tournament. Harendra had said that there was no "child" in his team, only men. But what about big-match experience? The difference in experience was evident in the way the Dutch were more composed, even if it was marginal, than the Indians. The Dutch also showed their tactical maturity by adapting during the match — they started dominating by controlling possession. India had also done it against Belgium, after the halftime break. But in a crucial match, India just couldn't get going.

The one-goal loss — with the feeling of so near yet so far —was hard to swallow. India did have their chances. The coach and captain also blamed the umpires. Yet, they never really looked the best team on the night. India, however, fought the "battle" valiantly till the end. 

The Tribune


---

Part 1: What went wrong

Errol D'Cruz



Photo: s2h photographer Rakesh

Just one goal separated India from the Netherlands in the rousing World Cup quarterfinal clash at the Kalinga stadium.But, in hindsight, there was a plethora or reasons that made for a Dutch 2-1 victory over the host nation. And even more reasons, perhaps, why India failed to cross the last-eight hurdle much to the disappointment of their vast legion of fans that packed the stadium on Thursday night.

Let's face it. The young guns in the team, admirable as they've been in the tournament before the big one against the Dutch, failed to fire. The stage, it appeared, was too big and too profound. Dilpreet Singh and Nilakanta Sharma looked out of sorts and Simranjeet wasn't brought into action often enough.

The forward line produced damp squib. Akashdeep may have scored from a penalty corner rebound but there was precious little he could do in the remainder of the match.

As a matter of fact, what was glaring was what he couldn't – convert a gilt-edged chance with only the goalkeeper to beat. Instead he blasted his tomahawk well over the bar. The less said of Mandeep the better and hero of the encounter against Canada, Lalit Upadhaya, was dismally off colour.

Hats off to the defence, though, and a stout-hearted performance at the centre of which Surender Kumar stood out brought him the player of the match award.

Varun Kumar had an exemplary first half and, along with Surender, displayed admirable composure to ward off many a Dutch threat that once again reflected in circle penetrations.

Aerial passes may be the pattern of the day, but one wonders whether the Indians overdid the tactic. With the forwards having a bad day in the office, the midfield could have been better utilized and

Simranjeet, for instance, would have been a vital cog with the tireless Manpreet Singh even though Hardik Singh, the ostensible replacement for Sardar Singh, had an erratic performance.

Ironically, it were defensive frailties that finally dealt India the killer blows.



Photo: s2h photographer Rakesh

On the dot of first-quarter time, Mirco Pruijser's snap hit from distance found the faintest of touches off Thierry Brinkman's stick and entered the goal through the gap between Sreejesh and the post.

Then, with the shootout on the horizon, vice-captain Kangujam Chinglensana, who otherwise had an impressive tournament, and the veteran defender Birendra Lakra failed with a passage of action that enabled Seve van Ass to grab the ball and head towards the circle.

A penalty corner, which led to the match-winner ensued, after Chinglensana could only offer a crude challenge on van Ass.

The unforced errors in the match by India outnumbered those of the Dutch, who also seemed to suffer from nerves on the night.

But the Netherlands' purposeful hockey won the day. Their crisp one-touch interplay always had the Indians under pressure.

Tactically, the turning point appeared in the way Max Caldas' team endeavored and succeeded to have more of the ball in the second half.

The Dutch were seen keeping control of the ball for significant periods of time. It enabled the three-time champions execute their plans at speed.

Despite being a wee-bit below par in their precision on the day, the three-time champions did enough to have the Indians back-pedalling in the third and fourth quarters.

The pressure told. Another Dutch victory over India in the World Cup followed. Importantly it was a win achieved even while not playing at their best. Something the Indians found beyond themselves.

Stick2Hockey.com


---

Tauqir to leave as head coach after dismal World Cup




LAHORE: In the backdrop of the national hockey team's humiliating ouster from the ongoing World Cup, head coach Tauqir Dar on Friday said he is not interested to continue with the job and has conveyed it to the Pakistan Hockey Federation (PHF).

Talking to media, Tauqir said as his assignment was only for the World Cup being staged in the Indian city of Bhubaneswar, he had conveyed to the PHF that he was no more available for the said job.

Pakistan, a former four-time World Cup winners who last clinched the global title back in 1994, miserably failed to break the jinx of the poor performances in Bhubaneswar as they crashed out in the second round and could not even win a single match out of four they played at the 16-nation spectacle.

Tauqir said he has asked team manager Hasan Sardar to advise the PHF to sack senior players and induct young blood into national team.
Article continues after ad

"If we have to face big 5-0 defeats at the hands of Belgium and the Netherlands with these seniors it is better to say goodbye to them and bring in new blood to prepare them in the next couple of years for cut-throat international contests," Tauqir said.

Tauqir, a member of the Pakistan team which last won Olympic gold medal at the 1984 Los Angles Games, said he took charge as team's head coach just 20 days before the World Cup as Hasan asked him to do so.

"I am quite satisfied with my work at grassroots level, running Dar Hockey Academy [in Lahore], and am not interested in any PHF post," said Tauqir.

Dawn


---

Khalid slams PHF for forming committee

LAHORE: Former Olympian and secretary Pakistan Hockey Federation (PHF) Khalid Mah­mood slammed the PHF president for forming of probe committee to find out reasons for the poor display of the national team in the ongoing World Cup, instead of clai­ming responsibility for the poor show and tendering resignation.

Khalid said it was nothing but a joke that the man who was responsible for all the planning for the last four years was not ready to quit but instead he wanted to make others scapegoat through the own-picked probe committee, headed by Olympian Rasheed Junior.

"I would like to appeal to prime minister Imran Khan to take immediate notice of the team's performance by giving top priority to the national game, since it has earned good name for the country.

"Being the prime minister of the country, it should be the top priority of Imran Khan, who is also a sports personality to take immediate action against the PHF officials," Khalid demanded.

Khalid said he would also welcome accountability process in the PHF and for it he would offer to start it from the tenure of president Zafarullah Khan Jamali's stint that started in 2007-08. Khalid was the secretary PHF during Jamali's tenure.

Khalid said the game of hockey had been facing constant decline for the last many years, but no one was ready to work with sincerity.

He said a good number of changes of coaches in the last couple of years was enough to expose the poor planning of the PHF.

He said Tauqir Dar was appointed as head coach just 20 days before the World Cup and it was nothing but making mockery of affairs.

Dawn


---

For Netherlands' Thijs van Dam, hip surgery comes after WC

Rutvick Mehta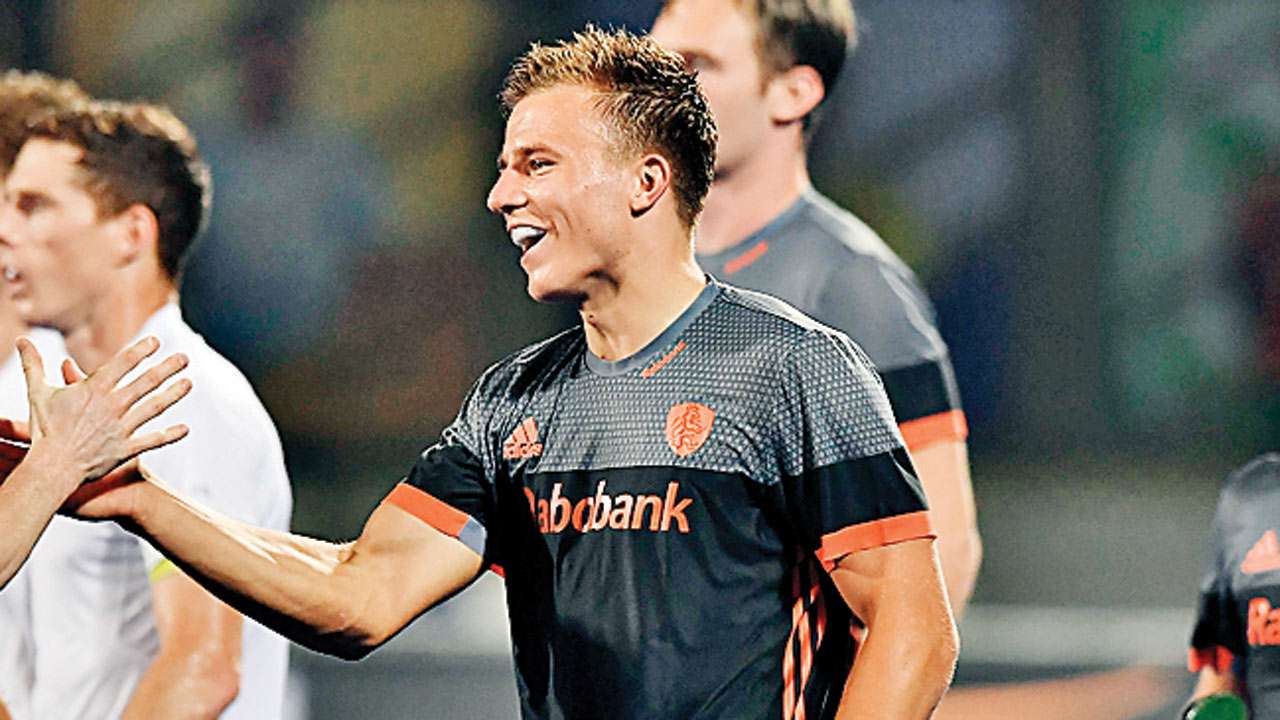 Van Dam

Dutch forward Thijs van Dam was running around like a hare in the quarterfinals against India on Thursday. Two evenings ago, he pumped in a couple of goals in Netherlands' cross-over match against Canada that set up the last-eight clash.

But around six months ago, the 21-year-old was faced with a tricky dilemma.

Van Dam was told by doctors back home that his right hip — which gave him persistent trouble over the last three years — needed surgery, else it threatened to derail his international hockey career that had just got on the track last year.

But going under the knife meant that van Dam would have to give the 2018 Hockey World Cup a miss, a tournament he desperately wanted to experience for the first time with his Netherlands team. 

The risk-vs-reward ratio was taken into consideration, and a decision was made.

"The surgery should have been done before the World Cup, but I have decided to do it after this tournament so that I can play here," van Dam told DNA.

He is bracing himself to being away from hockey for at least six months after the World Cup, having scheduled the operation in January. Any further delay, and it can cause serious damage to his hip, which has been affected by an unusual bone growth after a recurring period of damage.

"If I go too long, if I play for any longer, and I do nothing about it, then it can be a problem for my career," van Dam, with 38 international caps to his name, said.

The boy from Delft, who is also completing his vocational training course in commercial economics, said he decided to take the World Cup gamble only after confirming that there was no immediate danger of continuing with his game.

"When the doctors checked my hip about six months ago, it didn't look good. But that was the moment I said I will do whatever it requires only after the World Cup. And now, I'm very happy to be here," van Dam said.

He's not just here, he's moving alright on the field too.

Know van Dam

Full name: Thijs van Dam
Age: 21
Position: Forward
International debut: 2017

Daily News & Analysis


---

Lahore plays host to final Hockey Series Open event of the season




The final Hockey Series Open event of the season is an intriguing four team competition involving some nations who are taking their first tentative steps into major international competition.

Taking part in the Haier Hockey Series Open in Lahore, Pakistan and vying for a place at the Hockey Series Finals in 2019 are: Afghanistan, Kazakhstan, Nepal and Uzbekistan.

Of these four, only two hold FIH Hero World Rankings – Uzbekistan are ranked 55th in the world, while Kazakhstan sit at 86th.

While Uzbekistan would be expected to win this competition based on world rankings, it is Kazakhstan who have the invaluable experience of recent high level international competition. Earlier this year, the central Asian nation competed in the Hockey Indoor World Cup, and many of that team will be appearing in Lahore, including the captain Daulet Urmanov and skilful midfielders Yermek Tashkeyev and Meirlan Toibekov.

Uzbekistan has a highly experienced group of players, including the oldest player in the competition, Enver Ismailov. Also adding their maturity to the mix will be Makhmud Kholmatov and the captain Golib Kalandarov. Coach Oybek Patidinov will hope these players can provide a defensive spring board for his talented attack to work from.

At time of writing neither Afghanistan or Nepal had submitted team lists, but expect both sides to arrive in Lahore with a group of players determined to make the most of their opportunity to get on the road to Tokyo 2020. The winner of this competition will play in the Hockey Series Final, from which the winner and runner-up will progress to the Olympic qualifiers later in the year.

The competition, which begins on the 17 December, opens with a match-up between the top ranked team Uzbekistan and a team that will present an element of surprise, Afghanistan. The tournament takes a round robin format, with each team playing each other once. The final match, on 22 December, will be between the two ranked teams – Kakakhstan and Uzbekistan.

#HockeySeriesOpen

FIH site


---

President XI named for hockey series open




LAHORE   -  Chief selector former hockey Olympian Islahuddin Siddique on Friday announced the 18-member Pakistan team for the Hockey Series Open scheduled from December 17 to 22 here at the National Hockey Stadium.

The Hockey Series Open is an FIH event and the four nations competing are Afghanistan, Kazakhstan, Uzbekistan and Nepal, said PHF spokesman here. Since, Pakistan has been selected for the FIH Pro League, the high-profile new event starting from early 2019, the Pakistan side here is not the national side and it will enter as the President XI . "Importantly, the matches played by the President XI against the other sides will only be considered friendly games and will not carry any points towards the event," he said.

The other four sides will be competing against each other in real terms. President XI : Muneebur Rehman & Hafiz Umair (goalkeepers), Abid Bhatti, M Ammar, Samiullah & Mubashar Jibran (defenders), Usman Ghani, Mohibullah, Ali Raza (Gojra) & Asif Hanif (midfielders), Zaheer Hussain, Abdul Mannan, Murtaza Yaqoob, Awaisur Rehman (captain), Qamar Bhukhari, Arsalan Haider, Zulqarnain & Mohsin Khan (forwards).

PHF President Brig (R) Khalid Sajjad Khokhar has also named the officials for the President XI , who are Shahid Parvez Bhandara (manager) and Kashif Jawad and Muhammad Shabbir (coaches).

The Nation


---

USA ready to step into the unknown




It's all change at the elite end of international hockey as the FIH Pro League becomes a reality. While there is enormous excitement on a global scale, the new competition format is doubtless causing Head Coaches and their staff to rethink the way they do things.

USA's Janneke Schopman is no exception. The FIH Pro League has caused the Head Coach to make changes to the current training schedule. The former Netherlands international and Olympic gold medallist explains: "As a full-time programme, we normally use the months of January through to May to build up our physical performance and increase our level of strength and physique next to improving our gameplay. With the FIH Pro League and the travel that's part of it, we have to do that work earlier and try to maintain our level of fitness throughout the season."

"The atmosphere, I'm sure, will be incredible, and I am a player that builds off of energy like that" Erin Matson, USA

Like many of her fellow coaches, Schopman sees the FIH Pro League as a step into the unknown: "The countries that have club hockey will probably face more challenges to combine international gameplay with club commitments. As for us the amount of travel and lack of actual training time will be different than what we are used to and it's a bit of an unknown to be honest. We are planning ahead to stay away from potential difficulties but the experience itself will show us what it really will be like."

Despite the challenges it will provide, Schopman is full of positivity for the new global competition, seeing it as a great way to showcase the sport in the USA. "I think the idea of the Pro League is great, the ability to play high level games is important for our programme. I hope that we can showcase our sport in the stadium and on television as, in my opinion, the American public would love the fast-paced skilful game we play. I'm sure it can have a great impact on more people wanting to play the sport in the US."

Schopman's enthusiasm is shared by one of the youngest members of the squad, Erin Matson, although as the teenager explains, she is going to be treading a fine line between sport and study commitments: "Balancing school and hockey has always been one of my top priorities," she says. "Academics are very important to me; my schoolwork comes first.

"With this being my first spring semester of college, I will not be making it to many games overseas. Janneke and I worked hard to figure out a schedule that could balance both, and the best answer was to focus on school so I can graduate as early as possible and be ready to join the team full time. I'm certainly looking forward to having more repeated opportunities for international play. I love the idea of traveling to different countries and playing in high-stake situations. The atmosphere, I'm sure, will be incredible, and I am a player that builds off of energy like that."

One player who will be there every step of the way is Kathleen Sharkey, the team captain and prolific forward. She is certain that the USA's current programme has prepared them well for the demands of the FIH Pro League: "For many years now in the United States we have committed to a full time centralised training programme with the national team. And so I think we are prepared for the demands of the FIH Pro League. However, there will be quite a lot more trips abroad, but I think we're looking forward to the consistent international games that the FIH Pro League will bring."

USA women start their FIH Pro League campaign with an away match against PAHF rivals Argentina on 2 February in Cordoba, Argentina.

#FIHProLeague

FIH site


---

Meeke in All-Star line-up for Pro Series Indoor in Cape Town



Ali Meeke is in Cape Town for her PSI debut. Pic: Adrian Boehm

Ali Meeke will become the first Irish woman to play in the Pro Series Indoor festival in South Africa on Friday evening following her selection for the International All Stars team.

The World Cup star is looking forward to the "amazing opportunity", lining out alongside a glittering array of talent of the short-form of the sport for four exhibition games against the host country in Cape Town.

"I got an exciting email after our very successful campaign at the World Cup this summer from Miles Warren," she told The Hook. "'Would I be interested in representing Ireland on the all stars team in South Africa?' It took me no time to decide whether I would play or not.

"What an amazing opportunity. I'm so privileged to be representing Ireland in this indoor series, especially when you look at the line up of players. They all play indoor for their national teams and have a wealth of indoor experience and exposure."

She will line out with indoor World Cup winners like Janne Muller-Wieland from Germany and European champ Kiki van Wijk from the Netherlands as well as players from Poland, Sweden, Zimbabwe and Namibia.

The call-up was something of a surprise for Meeke with indoor hockey in Ireland showing the green shoots of a comeback.

The Leinster league has expanded this term to ten teams and gets under way on Sunday, boosted by the decision to re-introduce an Irish international indoor team in 2020.

"Unfortunately the indoor scene is not as big in Ireland," Meeke says of the situation. "However, I feel the great efforts being put into our league and now, with PSI setting up in Ireland, that the game will only grow!

"I love indoor hockey so much and I'm overjoyed that I got the invite to be a part of the All Star exhibition series. Another step forward for women's sports and Irish hockey! It really does show the impact we had this summer."

On the men's side, Ronan Gormley will make his second appearance at the PSI showdown in South Africa having made his debut a year ago alongside Ross Canning.

The Hook


---

New Pitch at Sport Ireland National Sports Campus

A new state of the art hockey pitch will be laid at the Sport Ireland National Sports Campus, providing a welcome boost to Ireland's national hockey teams as they go in search of Tokyo 2020 qualification.

Today's announcement comes on the back of recent strong performances by the Irish national senior hockey teams which are both ranked among the top ten nations in the International Hockey Federation (FIH) rankings.

The Irish women's team claimed an historic silver medal at the 2018 World Cup in London in August, while men's side recently competed in the  World Cup in India following qualification for the 2016 Rio Olympics - the first time Irish hockey was represented at the Olympics in over a century.

To build on this success, Sport Ireland has commenced the replacement of the current sand-based hockey pitch on the Sport Ireland National Sports Campus with a new Polytan Polygras Toyko GT surface. This is the same surface that will be used at the 2020 Tokyo Olympic Games and the 2022 World Cup.

Speaking at the announcement today which was attended by members of the Irish Men's and Women's teams, Minister for Transport, Tourism and Sport, Shane Ross TD, said:

"This is a very welcome and timely development for the sport of hockey. I was lucky to witness Ireland's achievement at the Women's World Cup in London earlier this year and to see the desire and determination the team played with while representing their country. This new world-class facility at the Sport Ireland National Sports Campus will be of massive benefit to the preparation of not just our senior national teams, but also our up and coming players who will no doubt have been inspired by the recent performances of our women's and men's teams. This new hockey pitch is another welcome step in the development of the Sport Ireland National Sports Campus as the home of Irish sport and together with the excellent facilities already in place and those planned for the next few years, will support more and more Irish sportspersons in their training and preparation for international competition."

Chairman of Sport Ireland, Kieran Mulvey, commented: "The Irish hockey teams have had a remarkable period of success in recent years. The women's team captured the imagination of the country with their exploits in the World Cup in August; while the men's team have gone on to represent Ireland with pride in the World Cup this year following their qualification for the Olympic Games in 2016. The Board of Sport Ireland is keen to see the sport of hockey continue to rise in Ireland which is why we have approved the replacement of the hockey pitch. This development makes a clear statement that the Sport Ireland National Sports Campus is the home of high performance hockey in Ireland."

The new pitch will be constructed by Sport Ireland with day-to-day management of the facility becoming the responsibility of the Sport Ireland National Sports Campus operations company.

Chief Executive of Sport Ireland, John Treacy, added: "The sport of hockey has gone through a very successful period and Sport Ireland is keen to build on its support for the game here at all levels. The new pitch at the Sport Ireland National Sports Campus will allow Ireland's elite hockey players to practise on the same playing surface that will be used in the next Olympic Games, which will be a huge benefit to their qualification prospects and preparation for international competition. Locating the pitch here at the Sport Ireland National Sports Campus will also allow players to avail of existing science, medicine and lifestyle support services through the Sport Ireland Institute."

Chairman of Sport Ireland's National Sports Campus Committee, Patrick O'Connor, said: "This development of this new pitch alleviates the need for Irish teams to travel abroad to train, giving them access to the latest in pitch technology here in Ireland. This will further reduce hockey's reliance on club-based facilities for training, which are not always readily available, and will make the Sport Ireland National Sports Campus an attractive proposition to travelling teams ahead of the Tokyo Games."

The next major event on the agenda for the Irish women's team is the Hockey Series Final, which takes place in Ireland in June 2019, with the men's equivalent taking place in France in the same month. Both the men and women will compete at the Euro Hockey Championships next August 16-25 2019 in Antwerp, Belgium.

Chief Executive of Hockey Ireland, Jerome Pels, said: "Hockey Ireland would like to thank the Minister, the Government and Sport Ireland for their support.  As we build on the success of the women's silver World Cup medal this summer, this is a crucial development in our ability to support the high-performance teams.  The Tokyo specification hockey pitch at the Sport Ireland National Sports Campus is an important part of our high-performance plan. We believe there are great benefits of being within the performance environment at the Sport Ireland National Sports Campus and having a direct connection with the other facilities such as the Sport Ireland Institute."

It is expected that the new facility will be complete and ready for use in April 2019 at a cost of €600,000.

Irish Hockey Association media release


---

Irish senior teams to get new training base in Abbotstown

The National Sports Campus in Abbotstown is set to become the new training centre for the Irish senior hockey teams following news a new water-based hockey pitch will be laid there.

Sport Ireland has commenced the replacement of the current sand-based hockey pitch on the Sport Ireland National Sports Campus with a new Polytan Polygras Toyko GT surface. This is the same surface that will be used at the 2020 Tokyo Olympic Games and the 2022 World Cup.

It is expected that the new facility will be complete and ready for use in April 2019 at a cost of €600,000.

At this stage, the likelihood is it will be primarily a training base with UCD – as reported last month in the Irish Independent – the probable venue to host the Hockey Series Finals should they complete their pitch refurbishments in time. Work is set to begin on the pitch in the new year.

Speaking at the announcement today, which was attended by members of the Irish men's and women's teams, Minister for Transport, Tourism and Sport, Shane Ross TD, said: "This is a very welcome and timely development for the sport of hockey. This new world-class facility at the Sport Ireland National Sports Campus will be of massive benefit to the preparation of not just our senior national teams, but also our up and coming players who will no doubt have been inspired by the recent performances of our women's and men's teams.

"This new hockey pitch is another welcome step in the development of the Sport Ireland National Sports Campus as the home of Irish sport and together with the excellent facilities already in place and those planned for the next few years, will support more and more Irish sportspersons in their training and preparation for international competition."

Chairman of Sport Ireland, Kieran Mulvey, commented: "The women's team captured the imagination of the country with their exploits in the World Cup in August; while the men's team have gone on to represent Ireland with pride in the World Cup this year following their qualification for the Olympic Games in 2016.

"The Board of Sport Ireland is keen to see the sport of hockey continue to rise in Ireland which is why we have approved the replacement of the hockey pitch. This development makes a clear statement that the Sport Ireland National Sports Campus is the home of high performance hockey in Ireland."

The new pitch will be constructed by Sport Ireland with day-to-day management of the facility becoming the responsibility of the Sport Ireland National Sports Campus operations company.

Chairman of Sport Ireland's National Sports Campus Committee, Patrick O'Connor, said: "This development of this new pitch alleviates the need for Irish teams to travel abroad to train, giving them access to the latest in pitch technology here in Ireland.

"This will further reduce hockey's reliance on club-based facilities for training, which are not always readily available, and will make the Sport Ireland National Sports Campus an attractive proposition to travelling teams ahead of the Tokyo Games."

The next major event on the agenda for the Irish women's team is the Hockey Series Final, which takes place in Ireland in June 2019, with the men's equivalent taking place in France in the same month.

Both the men and women will compete at the Euro Hockey Championships next August 16-25 2019 in Antwerp, Belgium.

Chief Executive of Hockey Ireland, Jerome Pels, said: "As we build on the success of the women's silver World Cup medal this summer, this is a crucial development in our ability to support the high-performance teams.

"The Tokyo specification hockey pitch at the Sport Ireland National Sports Campus is an important part of our high-performance plan. We believe there are great benefits of being within the performance environment at the Sport Ireland National Sports Campus and having a direct connection with the other facilities such as the Sport Ireland Institute."

The Hook


---

Telkom, Spartans chase continental glory in Abuja

By BRIAN YONGA



Telkom's Barbara Simiyu (blue) in action against GRA in the final of the Africa Cup for Club Championship on January 27, 2018 at the at the Theodosia Okoh Hockey Stadium in Accra, Ghana. PHOTO | BRIAN OTWAL |  NATION MEDIA GROUP

Abuja comes alive on Saturday as the 2018 Africa Cup for Club Hockey Championship bullies off in the West African state of Nigeria.

A total of 12 clubs from four countries will be in action as the chase for the continent's top honours, which will run till December 22, commences at the Abuja National Stadium.

The annual tourney brings together champions of various hockey leagues in respective countries as well as runners up for both men and women.

The competition, which is now in its 30th edition, returns to Nigeria for a fourth time.

Kenya will be represented in the women's competition by nine- time winners Telkom and debutantes United States International University of Africa (USIU-A) Spartans.

The country will once again not have a representative in the men's event after last season's domestic league winners Kenya Police and runners-up Butali Sugar Warriors once again opted out due to various reasons.

The competition has over the years been dominated by Egyptian Clubs (24-time record winners El Sharkia and last year's runners up Eastern Company) in the men's category, with Kenya's Telkom dominating the women's category with nine titles including five in a row.

The men's category will see six clubs from three countries notably favourites and reigning champions Sharkia and Eastern Company club, Ghana Revenue Hockey club (GRA) and Exchequers and the Nigerian duo of Kada Stars and Niger Flickers.

Telkom and Spartans will be joined in the women's event by defending champions GRA and Ghana Police as well as home sides Kada Queens and Delta Queens.

The competition will be played in a round robin format with the top two teams meeting in the final next Saturday.

Kenyan clubs will be in action in Saturday's opening fixtures as they look for winning starts.

Telkom, who relinquished their title after a 1-0 loss to GRA in the 2017 final in Accra, open their account against last year's bronze medallists Ghana Police, while the Spartans make their bow in the tourney with a clash against Delta Queens.

Telkom and Ghana Police know each other all too well having played thrice, with two of those meetings ending in draws. Telkom beat Police 3-2 on post-match penalties during the 2015 final in Lusaka, Zamiba.

Their clash at the last edition of the tourney ended in a 1-1 draw and Telkom coach Jos Openda expects another close encounter.

"This is a tough opening encounter against a top side. We have the experience needed to beat them and I know we will carry the day," the coach said.

Spartans will fancy their chances of getting three points against the hosts and their coach Willis Okeyo wants them to make a mark.

"We are here not just to add the numbers but to show that we can also mix it with the bug guns in Africa," Okeyo said.

Saturday's Fixtures

Women: Kada Queens (Nigeria) v GRA (Ghana) – 9.30am, Delta Queens (Nigeria) v USIU Spartans (Kenya) – 11.15am, Ghana Police v Telkom (Kenya) – 1pm

Men: Niger Flickers (Nigeria) v Sharkia (Egypt) – 2.45pm,  Kada Stars (Nigeria) v Exchequers (Ghana) – 4pm

Daily Nation


---

Week two of Scottish Indoor National League 1 could be telling




After the first weekend`s series of indoor games Inverleith have opened up a six point cushion at the top of the men`s table, meanwhile Dundee Wanderers are top of the women`s, but only a point ahead of Tayside rivals Grove Menzieshill – although both leaders have played a game more than most of their rivals.

The men`s league has a bizarre appearance about it – Inverleith are top with nine points, Kelburne pointless at the bottom, and the other six teams all sit on three points, separated only by goal difference.

On paper Inverleith improved as the day went on last weekend, they started with two goals against Grange, then eight scored in the Clydesdale match, and finally 16 against Kelburne. The chief architects of the champions` success were Stephen Dick, Patrick Christie and Stuart Hatton who combined to score the lion`s share of the goals.

Only two games this weekend for Stuart Neave`s charges, they open against newcomers Dunfermline Carnegie, then take on Dundee Wanderers. Inverleth must be favourites to see off the Fifers, but Wanderers might pose a sterner test.

The Taysiders were on the wrong end of an upset last weekend when they went down 3-2 to Dunferlmine – although missing twice from the spot certainly did not help their cause. But they recovered sufficiently to see off the Wildcats having come back from a two goal deficit at half-time. However, if the Dundonians play to their potential, then Stuart Neave`s men will know they have been in a contest.

Earlier in the day Wanderers will face a Grange side that held champions Inverleith to a narrow 2-1 victory.

So what of the challenge from Grove Menzieshill, it foundered somewhat against Wildcats in their first outing last weekend. But there is too much indoor talent in the Grove Menzieshill ranks to be deterred by a single lapse – the likes of Jamie and Cameron Golden, Aidan McQuade, Paul Martin along with Ben Cromar and Olly James, and the evergreen Ross McPherson. The former champions will be aiming to progress up the table with victories over Clydesdale and Kelburne.

This weekend could decide if Western Wildcats will mount a serious challenge for honours this season. On Saturday they have three matches against bottom side Kelburne, Clydesdale and Dunfermline – nine points here would certainly raise their profile.

The way they were always in the lead against Grove Menzieshill demonstrated their resolve and there is plenty of scoring talent in Joe and Andrew McConnell, Fraser Moran, Rob Harwood along with Adam McKenzie.

Elsewhere Clydesdale and Grange have yet to show if they will make a serious impact on this season`s competition – both have three matches this Saturday.

Newly promoted Dunfermline made an immediate noise with their 3-2 victory over Wanderers, but whether they have the staying power will be seen in their games against Inverleith, Grange and Wildcats this week.

In the women`s competition former champions Dundee Wanderers stole a march on current champions Clydesdale Western after winning the head to head 6-3 last weekend.

After three games Wanderers have seven points, but that is only one point ahead of Tayside rivals Grove Menzieshill who still have a game in hand. And the two sides meet in the third last game on Sunday.

This could be an intriguing tussle, especially as Wanderers will be without two key players, Charlotte Watson and Emily Dark are down south this weekend on GBEDP duty. That might just give Chris Anderson`s Grove Menzieshill the upper hand on the day, and on a positive note their penalty corner expert Sam Sangster has already recorded two hat-tricks, Vikki Bunce would appear to have returned to the court, along with Jamie Lyon who picked up a few goals from open play.

Earlier in the day Wanderers take on Watsonians while Grove Menzieshill are up against Edinburgh CALA.

Western, under coach Wendy Justice, will be anxious to make up some lost ground and pick up the available six points against Grange and Edinburgh University. The latter may not be such a pushover, they are unbeaten while Ella Watt and Bridie Marlow are their top scorers.

Perhaps the team of the day last weekend was Hillhead, they held both Western and Wanderers to a draw with Wendy Andrews providing late goals to secure a point on each occasion. The Glasgow side could progress further up the table if they can secure more points from their three outings against Edinburgh University, Grange and Edinburgh CALA on Sunday.

Watsonians could also add to their single point so far against CALA and Grange, although their first game against Wanderers may be a bridge too far.

Scottish Hockey Union media release