All the news for Tuesday 14 September 2021

Six of the best! Umpiring icons honoured with Golden Whistles at Tokyo 2020



Photo credit: Yan Huckendubler

If you are going to receive something gold in colour, there can surely be no better place than at the Olympic Games. This is as true for the officials as it is for the athletes, with six fantastic umpires all being awarded their own glittering prize in recognition of their wonderful dedication to our sport.


---

FIH Hockey Stars Awards 2020-21: Voting closes tomorrow - Wednesday 15th




Lausanne, Switzerland: The International Hockey Federation (FIH) is delighted to reveal the shortlists for the FIH Hockey Stars Awards 2020-21, with players, coaches, media and fans being able to register their votes for the nominees in the respective women's and men's Player, Goalkeeper, Rising Star and Coach of the Year categories until Wednesday 15 September 2021


---

Savita Punia, PR Sreejesh nominated for FIH Hockey Awards

A total of six Indians have been nominated for the FIH Hockey Awards.



Savita Punia and PR Sreejesh (Source: Times of India)

The two standout performers for India during their historic run in hockey at the Tokyo Olympics were their goalkeepers - Savita Punia and PR Sreejesh. Both Savita and Sreejesh stood up for women's and men's teams, respectively with some crucial saves under pressure during the country's fairytale run in Tokyo.


---

Mahima, three others moved to Senior Camp




Pritam Rani Swach's proud trainee Mahima Choudhry and three other Junior campers were elevated to senior camp while seniors, who missed out the Tokyo number like Lilima Minz are recalled  as the action picks up in the women's hockey front after Tokyo. Hockey India has called up 25 players for the senior women's national coaching camp that began at SAI in Bengaluru on Monday.


---

Olton sisters out Pan Am hockey Challenge

By Nigel Simon



Freshmen Kaitlyn Olton, right, and Saarah Olton of Long Island University with their sister Samantha Olton of Saint Francis University pose for a photo after their teams encounter on Saturday.

T&T senior women's hockey team will have to do without the service of the USA-based quartet of the Olton sisters Samantha, Kaitlyn and Saarah as well as Felicia King, all of Long Island University (LIU) for the upcoming Women's Pan American Challenge.


---

Junior men's hockey team coach on travel woes: 'It was a jarring feeling'

Joel Bailey



The TT men's Under-21 hockey team during a practice session at the Police Barracks, St James, on July 22. - Photo by Marvin Hamilton

Darren Cowie, coach of the Trinidad and Tobago junior men's hockey team, laments the woes faced by the squad, on and off the field, during the Junior Pan Am Hockey Championships in Santiago, Chile.


---

Old Alex start new EY Hockey League in fine fettle

Round up of Hockey Ireland's men and women EY Hockey League



Muckross's Laura Hanlon celebrates PIC: Adrian Boehm

Old Alex were the big winners on day one of the women's EY Hockey League as they got the best of Belfast Harlequins 4-1 while the other three times on the agenda ended in close-fought draws.


---

Wait pays off as Dunfermline Carnegie score debut top flight win



Dunfermline Carnegie had to wait 18 months for their Premiership debut

Dunfermline Carnegie finally got their Scottish Hockey Premier Division status under way after more than a year – and 112 in total – awaiting the chance.


---

Masters World Cup




Build up for the Masters World Cups in 2022 about to start!


---

Back to winning big, Maryland field hockey is exuding more passion than ever

Shane Connuck



Maryland field hockey celebrates during its 4-0 win over Cal on Sept. 12, 2021. (Cam Andrews/The Diamondback)

Late in the third quarter, No. 7 Maryland field hockey's match against Cal was halted for a moment as the officials conducted a replay review. The Terps were shutting out the Golden Bears and had just drawn two straight penalty corners, and they could possibly earn a third.


---

Hawks Sweep A-10 Field Hockey Weekly Honors



Manu Ghigliotti (left) and Katy Benton were named the Rookie and Defensive Player of the Week, respectively

NEWPORT NEWS, Va. – It was a clean sweep of the Atlantic 10 field hockey weekly honors for Saint Joseph's as juniors Freke van Tilburg and Katy Benton and sophomore Manu Ghigliotti were honored by the league office on Monday afternoon.


---

Crista Cullen's Charity Launches 'Together For Water' Campaign & You Can Get Involved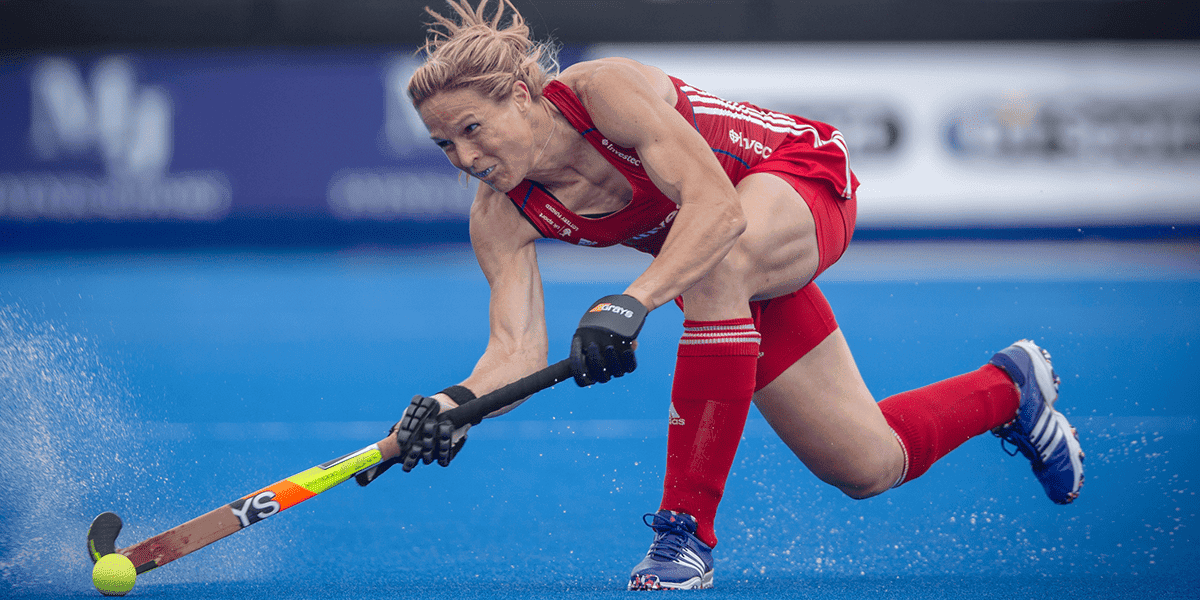 A world class defender who was part of a team that established an incredible hockey legacy during her career, Crista Cullen is now making a difference of a different kind away from the pitch that you can get involved with.