All the news for Wednesday 21 July 2021

The Boss believes in Belgium

By Jugjet Singh



Datuk Mirnawan Nawawi has picked India to crash into the men's Olympic semi-finals while Belgium are his favourites to win the hockey gold in Tokyo. - NSTP file pic

MIRNAWAN Nawawi has picked India to crash into the men's Olympic semi-finals while Belgium are his favourites to win the hockey gold in Tokyo.

Malaysia are not in contention at all, having missed an Olympiad ticket when they lost 3-1 to Japan on penalties in the 2018 Asian Games final (Olympic qualifier) in Jakarta.

Malaysia led 6-5 with 17 seconds left but allowed Japan to equalise in normal time.

Triple Olympian Mirnawan, aka the Boss, who is now national senior team manager, forecasted Japan to hover around eighth position in the 12-team Olympic tournament.

India are in Group A with Australia, Argentina, Spain, New Zealand and Japan.

Belgium have the tougher route from Group B, playing against the Netherlands, Germany, Great Britain, Canada and South Africa.

The top four teams in each group advance to the quarter-finals.

"India have been in terrific form in recent tournaments and friendlies.

"I believe they will finally be able to regain some of the glories which disappeared from their grasp when grass was replaced with artificial pitches," said Mirnawan.

At the Olympics, India have won a remarkable eight gold medals in 1928, 1932, 1936, 1948, 1952, 1956, 1964 and 1980. But since 1980, they never entered the semi-finals.

The other Asian team with a storied past, Pakistan, last entered the semi-finals in Sydney 2000 and ended fourth, but have not qualified for Tokyo this time.

Japan last played in the Olympics in 1968, and will do so again as Asian Games champions.

"India have beaten all the 11 teams in these Olympics for the last two years, except for Canada whom they never got a chance to play.

"This is a good record leading to a major tournament like the Olympics.

"I believe they will break their quarter-final jinx this time around and advance to the medal stage," said Mirnawan.

In the last Olympics, India lost to Belgium in the quarter-finals while in the 2018 World Cup, they lost in the last eight to the Netherlands.

"Belgium are my gold medal favourites as in Rio de Janeiro, they won silver and in the 2018 World Cup they claimed gold with super play.

"This is the team who can win their maiden Olympic gold and I believe they will not disappoint," said Mirnawan.

In the recent European Championships, Belgium beat England 3-2 for bronze while the Dutch won gold, and the Germans the silver.

These three teams will also be in the hunt for top honours in Tokyo, with Belgium looking the most lethal.

New Straits Times


---

India's hockey heroes inspire Olympic dream, says Sreejesh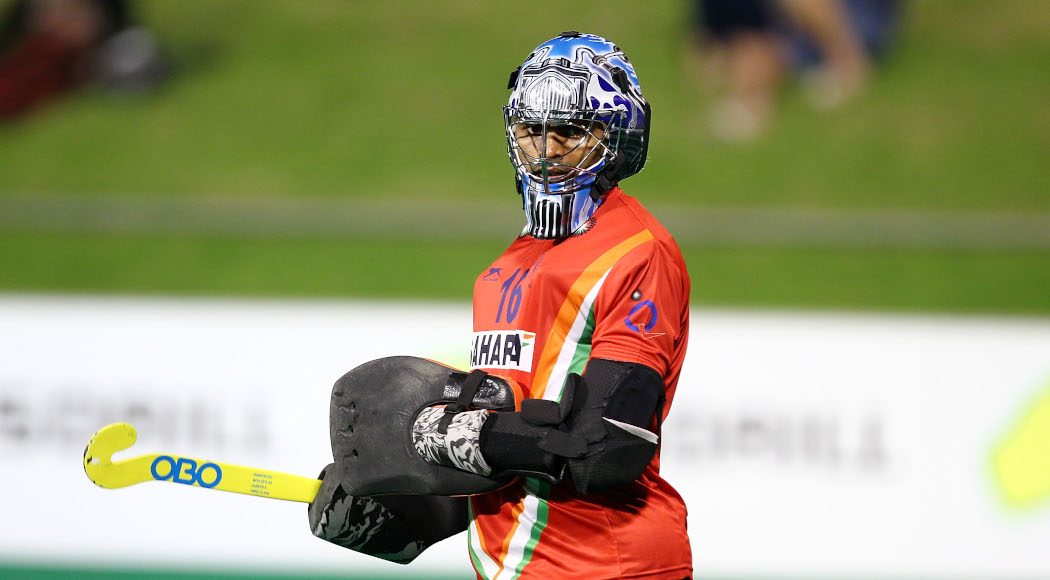 PR Sreejesh © Gallo Images

India's hockey team will be inspired in their bid for Olympic glory by the heroes of the sport who lost their lives in the coronavirus pandemic, says goalkeeper PR Sreejesh.

India once dominated men's field hockey, winning eight Olympic golds between 1928 and 1980, but have since failed to win a single medal of any colour.

India are still Asia's top team but are now ranked fourth in the world behind Australia, Belgium and the Netherlands.

The team feels the weight of history.

Two members of India's last Olympic gold medal-winning team, Ravindra Pal Singh and Maharaj Krishan Kaushik, died from Covid on the same day in May.

Keshav Datt, who was part of winning teams in 1948 and 1952, died last week but his death was due to age-related illness.

"Those heroes were always there in our heart and they will be there," Sreejesh told AFP.

"It's a tribute to them when we are heading to the Tokyo Olympics. This is the time to remember their hard work, their contribution to Indian hockey.

"And they created history for us, they brought a lot of glory for us. So this is the least we can do, to play better hockey in the Tokyo Olympics."

HOCKEY HEROES

Hockey greats Dhyan Chand and KD Singh Babu were the stars as India won six straight Olympic tournaments between 1928 and 1956.

Five of their eight triumphs came after India's independence from British rule in 1947.

Sreejesh, who will be appearing at a third Olympics, said India's rich hockey history gives the team, under coach Graham Reid and captain Manpreet Singh, added inspiration.

"That history gives you courage," said the 33-year-old. "We should believe in that, look at our history, take inspiration from that and just go and play our best in Tokyo."

The Sreejesh-led Indian team crashed out in the quarterfinals at the 2016 Rio Olympics, but the veteran goalkeeper believes the team is better prepared now.

"The experience gives you more confidence and the preparation gives you the energy to face any Olympic event," he said.

Sreejesh said the time lost to pandemic lockdowns had also made the players' resolve stronger.

"We were stuck in the training centre and were in a bio-bubble," he said.

"But now, heading into the Olympics, I feel that the whole sacrifice we made during the last one-and-a-half years is going to help us because life taught us how to drive this."

Sreejesh said the team is aiming for a medal but will take "one game at a time" in Tokyo.

"When the Olympics are near then there is just one dream, to be part of history, so in the future, the kids, the people talk about that there was one hockey team in 2021 who played the Tokyo Olympics and there was a goalkeeper whose name was Sreejesh.

"I just want to hear that so my kids and parents will be proud and say that's my dad standing at the podium."

Hockey remains India's national game but has slipped in the popularity stakes behind cricket, which can boast glamour and riches.

But Sreejesh believes competition from cricket will only drive hockey players as they attempt to make their way back into fans' hearts with some help from TV.

"I sometimes feel the fans are not able to watch hockey enough as there is less telecast on TV," said Sreejesh.

"But if somebody is there in front of you then there is extra energy to chase them, to fight with them or get level with them. I think cricket is helping us to improve.

"We will fight to win and our medals will help our game gain more attention and more recognition. And I hope in the future our performance will attract lot of youngsters to the game of hockey."

Supersport


---

"Living My Dream", Says Olympic Debutant Mandeep Singh

s2h Team



Courtesy Mandeep Singh's Facebook

On the flight to Tokyo on Saturday night, Mandeep Singh was visibly tired. A member of the Indian team that left Bengaluru where it trained in the last month, he and his teammates endured a wait of almost half a day to board their connecting flight from New Delhi to Tokyo.

Despite the fatigue, Mandeep readily spoke with this site and appeared to hold mixed emotions. Although elated to play his first Olympics, he is a bit jittery because of the pressure that comes along.

"The Olympics is every player's dream, so I will definitely give my best in our efforts to win a medal," Mandeep told www.stick2hockey.com, in his usual quick and crisp response.

This may be his first Olympics, but he is being counted among the experienced players in the squad. The men's hockey team in Tokyo has 10 Olympic debutants. Only four other players – PR Sreejesh, Birendra Lakra, Manpreet Singh and Rupinderpal Singh — have more international caps than Mandeep who has collected 159.



Always energetic, Mandeep adds buzz in the circle

The Indian hockey forward line has relatively young players such as Shamsher Singh, Dilpreet Singh and Gurjant Singh and will depend a lot on the expertise of Mandeep and Lalit Kumar Upadhayay.

When asked about the pressure on him for scoring goals, Mandeep, who has scored 82 in the India shirt, responds modestly, "The team scores the goal. There is definitely pressure. But, my duty is to score goals or earn a penalty corner at least."

The Indian team usually plays in front of a jam-packed stadium but will face an empty stadium in Tokyo as Japan is hosting the Olympics in an emergency situation while adhering to the Covid pandemic's safety protocol.

When asked about the absence of spectators, Mandeep said: "Of course, we will miss the crowd. But when a player is on the pitch, his focus is always on the match. So, it will be the same in the Olympics as well."

Stick2Hockey.com


---

Viren Rasquinha: It's high time we won a medal for Sreejesh and Manpreet's sake

Former Indian hockey star Viren Rasquinha feels the nation should win a medal in the sport at Tokyo 2020 for the sake of experienced players like PR Sreejesh and Manpreet Singh.

Y.B. Sarangi



"When I talk about fitness, I don't just talk about the men's hockey side but I would also like to say a big word of appreciation for the Indian women's team," Viren Rasquinha said.   -  PRASHANT NAKWE

Former Indian hockey captain Viren Rasquinha has seen the national team's performances in the Olympics for a few decades and believes that the current side is capable of ending the country's long wait for a medal at the mega event this year.

Apart from tracking the progress of the Indian men's and women's hockey teams during the Olympics, Rasquinha will also be keeping an eye on the performances of some of India's top athletes because of his role in the Olympic Gold Quest.

Rasquinha, who will be part of Sony Sports' live studio show, Sports Extraaa, for the 2020 Tokyo Olympic Games from July 23, shared his views with Sportstar.

There is a lot of medal talk around the men's hockey team in the run-up to the Olympics this time. Is it realistic?

Every Olympics, there is medal talk. That's not new. Honestly, this is the best chance for a medal in the last 20 years. Our last chance was in Sydney 2000 when we just missed out on a place in the semifinals. I would say the team has really played well in the last four years. They have improved step by step, consistently and have beaten all the top teams over the last four-year Olympic cycle. If we play to our potential, we should come out of a fairly tough group. I won't say it is a very tough group, but there are no easy matches at the Olympics. The first goal should be to come out of the pool to the quarterfinals. If we go as per rankings, we could face either Holland, Germany, Belgium or Great Britain in the quarterfinals. So that would not be an easy match.

Do you think India has a very balanced side?

Of course, we are very balanced. Graham Reid has done a very good job in moulding the team in the way he wants to play hockey. There is a lot of freshness, enthusiasm and hard running. A lot on the lines of fitness. Players can adapt to different positions. Undoubtedly, it is a very good team that we have.

Do you think for serving Indian hockey with distinction for so many years, Sreejesh deserves to win a medal?

Of course, not just PR Sreejesh but Manpreet as well. Manpreet is playing his third Olympics and he has played more matches than Sreejesh, who has been a rock under the bar for India. If I am not mistaken, he made his debut in 2006. So it is 15 years of sacrifice for the country. It is not easy, especially when you have a family and young kids. He has been phenomenal at the goal. I really hope for Sreejesh's sake, for Manpreet's sake and for India's sake, it's high time we won a medal.

It is said the current team is among the fittest sides in the world. How different is it?

When I talk about fitness, I don't just talk about the men's team but I would also like to say a big word of appreciation for the Indian women's team. The difference from the time I was playing to now, in women's hockey, skill was never much of a factor. We matched the top teams in the world on skills. Especially in women's hockey, our girls were not fit enough and strong enough. I think that gap has been bridged over the last four-five years. This Indian women's hockey team has been very strong, very fit. I see them doing weight training regularly. Now they are able to match the Europeans, who play a very tough body game with a lot of close marking.

You were a midfielder. How do you rate the midfield of the current men's side?

With Manpreet Singh leading the midfield, he is the fulcrum, he is the guy with boundless energy and is constantly the bridge between defence and attack. I am also very impressed with Vivek Sagar Prasad – a crafty midfielder, he is not afraid of going to attack, scoring goals, and finds himself in the right position. You need goals coming from the midfield as well. We have Sumit, Hardik, Nilkanta – who are young, sharp and physically fit. So, a lot of depth in the midfield and they are going to play a very important role in Tokyo. It is going to be very hard in hot and humid conditions. It's a great chance for India to finish among medals. This is the most open men's hockey tournament in the last five Olympics. There is no clear favourite.

Rani has been an inspirational leader. How important is her role in the women's team?

Rani Rampal has seen it all. She made her debut as a 15-year-old. She is not by any means the oldest player in the team in terms of age, but in terms of experience definitely. She is a great leader, also an incredible goal scorer under pressure. Her most important goal was which got India into the Olympics, the winner in the second leg versus USA in Bhubaneswar. She cannot do it alone. Gurjit Kaur needs to score from penalty corners.

You are working with Olympic Gold Quest. How many Olympic-bound athletes are backed by OGQ. How do you see India faring at the Tokyo Games?

Altogether 29 athletes supported by OGQ across eight disciplines have qualified for the Olympics. They include Mary Kom, Amit Panghal, Manish Kaushik, Lovlina Borgohain, Vinesh Phogat, Deepak Punia, Mirabai Chanu, the whole archery team and others. There is good potential. The Government, Sports Authority of India, Target Olympic Podium Scheme, National Sports Federations and NGOs have worked together.

Sportstar


---

Next generation the key for Kiwi women's hockey team


 

New Zealand women's hockey Head Coach Graham Shaw is looking to the next generation of players to step up in Tokyo in a tournament where there are so many unknowns.

Shaw said it was very difficult to predict how teams would line up at the Olympics after the Covid-disrupted preparations.

"There are just so many unknowns. There have been so few international games and so many teams we haven't seen much of, so all we can do is focus on what we can bring."

And that is where the Irishman gets excited talking about the future stars in his team for Tokyo.

"While it will be Megan Hull's first Olympics, she's becoming a world-class player with her passing skill set, composure on the ball and her one-on-one ability in the tackle.

"We're also very excited about the potential of Katie Doar in the midfield who has been superb over the past few months, and Olivia Shannon with her speed and skill will be a real handful upfront for any team."

While everyone was frustrated at having to spend an extra two weeks in Perth after the FIH Pro League matches against Australia, Shaw said it had strengthened their resilience and allowed some injury niggles to come right including Doar who had fractured her thumb.

Looking through the Kiwi team's pool matches in Tokyo, it's a tough start against world no.3 Argentina followed by the home side Japan.

"Argentina first up will be a really difficult game against a very skilful and quick side while Japan, who we have little footage of, will be the most suited to the conditions."

Shaw is familiar with their next opponents Spain after coaching in Europe and says while ranked lower than the sixth-ranked Kiwis they have the potential to surprise after winning bronze at the 2018 World Cup.

New Zealand know their next opponents Australia inside out after a wealth of close games recently, while their final opponents China are another unknown in Tokyo.

Alongside the team's exciting young talent, Shaw will rely on the experience of captain Stacey Michelsen and vice-captain Sam Charlton as well as the strike power of Olivia Merry in Tokyo.

Charlton and Michelsen, who is currently the most capped New Zealand women's player of all time with 292 caps, will be making their third appearances at an Olympics in Tokyo after fourth place finishes in London 2012 and Rio 2016.

Merry holds the all-time record of 114 goals for her country and recently won the top goalscorer award in the FIH Pro League.

In a recent rule change, the Olympic squads have been expanded to 18 players with 16 to be named for each match. Otago midfielder Tessa Jopp and Taranaki striker Holly Pearson have been added to the New Zealand women's squad.

New Zealand Women: Ella Gunson, Stacey Michelsen (Northland); Stephanie Dickins (North Harbour); Katie Doar, Julia King, Grace O'Hanlon (GK), Elizabeth Thompson (Auckland); Tarryn Davey (Thames Valley); Samantha Charlton, Frances Davies, Rose Keddell (Tauranga); Holly Pearson, Hope Ralph (Taranaki); Olivia Shannon (Manawatu); Megan Hull (Wairarapa); Kelsey Smith (Nelson); Olivia Merry (Canterbury), Tessa Jopp (Otago).

For shirt numbers, caps and goals click here.

New Zealand Women's matches in Tokyo (NZ time):

Sun 25 July 3.15pm : vs Argentina (world ranking 3)
Mon 26 July 11.45pm: vs Japan (14)
Wed 28 July 2.45pm: vs Spain (7)
Fri 30 July 12.15am: vs Australia (2)
Sat 31 July 12.30pm: vs China (10)
Mon 2 August: Quarterfinals                           
Wed 4 August: Semifinals                              
Fri 6 August: Final/bronze medal

Official Blacksticks site


---

"Anything can happen" as Green Army settle into Olympic groove



Hannah Matthews during a Tokyo 2020 Team Ireland Announcement for Hockey. Photo by Brendan Moran/Sportsfile

Safely installed in the Olympic Village, Hannah Matthews knows "anything can happen" over the next two weeks as the Irish women's hockey team close in on their Olympic debut in Japan.

Matthews was the last to arrive to the party on Saturday, linking up with the side in Tokyo direct from Dublin while the rest of the panel enjoyed a memorable holding camp in Iwate, the country's "cabbage capital" 500 kilometres to the north.

There, the panel were "treated like celebrities" according to Michelle Carey as their bus ride into town at 6.30am drew large crowds along the road; silage bails were wrapped in Irish livery and traditional dance troupes greeted the tuning-up training sessions.

It helped capture the spirit of 2018's World Cup run, a journey into the unknown but a journey the Green Army was keen to embrace every moment of as if it were Christmas Eve.

That same good vibes have carried through to the first few days in the Olympic Village and the initial sessions at the Oi Stadium and Loreto's Matthews says it is at the right pitch for the challenges ahead.

"We are going in there with very little pressure, not knowing what to expect and absolutely anything can happen. On our day, we can take it to the top teams," she said.

"There are 12 teams in the tournament. We're ranked ninth in the world. It's not like we are up in the top five. I'd say we are relatively under the radar but obviously not as much as in the World Cup when we turned a few heads. Teams would definitely be more aware of us but there is more pressure on other teams."

Ireland start their campaign on Saturday (1.15pm Irish time, RTE2) against South Africa, the tournament's lowest ranked side at 16 before meeting world  number one side the Netherlands on Monday.

Germany (ranked 3rd) are up in game three next Wednesday before back-to-back fixtures against India (10th) on Friday, July 29 and Great Britain (5th) a day later – five games in eight days.

The first target is a top four finish to earn a quarter-final spot, making the South African tie an important one in that context, particularly with the three medalists from 2016 waiting in the wings.

The Green Army have a good record on that front, winning all three of their series against South Africa in Stellenbosch in February 2020. Ireland were due to return for more matches last March before the pandemic struck.

South Africa have not played any formal fixtures since then as a result while only nine of the players that featured back then are in the Olympic panel – 13 of Ireland's are in situ – so form lines are hard to read.

Like Ireland, there has been evolution. Where Sean Dancer has introduced Carey, Zara Malseed and Sarah McAuley, SA have uncapped trio Edith Molikoe, Charné Maddocks and Lerato Mahole.

On the flip side, there is a mountain of experience in Lisa-Marie Deetlefs – a double Olympian from Beijing and London – Lilian du Plessis, Quanita Bobbs and Celia Seerane (née Evans).

Ireland do have the distinct benefit of their European Championship campaign in June; ultimately, ambitious targets of a maiden semi-final spot and an assured World Cup ticket came up just short.

In hindsight, it was a par performance, beating the two side ranked below them – Scotland and Italy – with clean sheets – drawing with Spain directly above them and losing to two sides in the world's top five (Netherlands and England).

"I think we definitely feel disappointed," she says about the Euros. "We felt like we didn't represent how well we have been playing and how well we have been training.

"That was definitely a major frustration. But put it in context and the Europeans are a brutal tournament. You just can't afford to make mistakes and you are playing against quality sides so I think we can take a lot of positives. We have played against brilliant teams."

Having that bank of game time is likely to be invaluable, particularly with so many other new experiences floating around them.

"We've had just the best preparation for the Olympics you could ask for and we've seen the mistakes we've made and we can work on them. So we have a lot to improve on and we know that now.

"This is all very new to us. We have never been to an Olympics before. We are one of the few teams in the tournament that haven't been to an Olympics before and we are also going into a climate that we are not very used to where a lot of other teams have done.

"We have nothing to compare it to but everyone is so excited to be at our first Olympics and, the year that's in it, every time you get to play at a high level, whether it is high stakes or not, everyone is so appreciative of it.

"Team spirit will be massive. It's an intense tournament and with Covid restrictions as well, there might be a little more cabin fever. So it's really important the team sticks to our culture. That's something that comes very naturally to us so we won't over think that.

"South Africa and India are probably our closest in terms of ranking. But in tournament hockey anything can happen. So it's managing our emotions as we go.

"We've all plenty of experience of playing in front of absolutely no one," says the Irish defender in self-deprecation. "It's something we are used to. I don't think it will affect us. We'll be fine."

** The International Olympic Committee made a number of hockey-specific amendments to the tournament regulations. Teams can now select 16 players from a wider panel of 18 players.

 Additional updates mean if a side cannot field – primarily due to Covid – for a particular game, a 5-0 loss will be recorded but they will not be defaulted from the competition as a whole. Where two teams cannot field, a 0-0 result will be recorded but no points will be allocated.

Full document here:  https://fih.ch//media/13453096/2021-07-09-tokyo-2020-ssr-hockey.pdf

Ireland women's squad for Olympic Games – July 24-August 6, 2021, Oi Stadium, Tokyo, Japan (club/caps):
Ayeisha McFerran (SV Kampong, 105) – goalkeeper
Naomi Carroll (Catholic Institute, 115)
Lizzie Colvin (Belfast Harlequins, 201)
Nicci Daly (Loreto, 194)
Sarah Hawkshaw (Railway Union, 38)
Hannah Matthews (Loreto, 152)
Shirley McCay (Pegasus, 311)
Hannah McLoughlin (UCD, 19)
Katie Mullan (Ballymoney, 198) – captain
Anna O'Flanagan (Muckross, 212) – vice-captain
Lena Tice (Old Alex, 1114)
Sarah Torrans (Loreto, 26)
Róisín Upton (Catholic Institute, 81)
Chloe Watkins (Monkstown, 229)
Deirdre Duke (Old Alex, 146)
Sarah McAuley (Muckross, 1)
Michelle Carey (UCD, 5)
Zara Malseed (Ards, 2)

Travelling reserve:
Lizzie Murphy (Loreto, 13) – goalkeeper

Fixture list (times Irish):

July 24: Ireland v South Africa, 1.15pm
July 26: Netherlands v Ireland, 2am
July 28: Germany v Ireland, 4.15am
July 30: Ireland v India, 3.45am
July 31: Ireland v Great Britain, 12.45pm
August 1-6: Knock-out matches

Irish Hockey Association media release


---

Maddie Hinch interview: The 'hero goalkeeper' side is intoxicating

Team GB women's hockey goalkeeper on dealing with 'rollercoaster' life after Rio and her passion for the No.1 position

By Rod Gilmour



Pic: Worldsportspics

After a decade in international hockey following her debut in 2011, Maddie Hinch knows that she's older – 32 – and that her body "doesn't allow me to do certain things as before".


---

Tokyo Tour Diary - 1

K  ARUMUGAM




Mere formalities went awry. And huge hurdles turned out to be a cakewalk. This is how the story of reaching Tokyo from New Delhi panned out.


---

Hockey Australia response to Brisbane 2032 announcement

Together with the rest of the country, Hockey Australia is celebrating the announcement that Brisbane will host the 2032 Summer Olympics and Paralympics.

The International Olympic Committee (IOC) awarded Brisbane hosting rights for the 2032 Games, making the Queensland capital the third Australian city to hold an Olympics following Melbourne in 1956 and Sydney in 2000.

"Securing the 2032 Olympics and Paralympics in Brisbane and having another opportunity to host an Olympic Games is absolutely fantastic," said Hockey Australia President Mel Woosnam.

"We saw the success in Sydney in 2000 and the positive boost the Olympics provides, for not only non-professional sports such as hockey and other Olympic and Paralympic sports, but for the entire community.

"These Games have the potential to build an amazing legacy as it will create a need for new and upgraded hockey facilities across Queensland and other parts of the country as international teams will be looking to hold pre-Olympic training camps in Australia.

"How inspiring for our young players, coaches and officials who can now aspire to participate in a home Olympics and become the next crop of hockey stars."

"Hockey Australia congratulates all parties who have been involved in this bringing this successful bid together."

Kookaburras great, current Hockey Australia National Athlete Pathway Program (NAPP) Technical Lead and proud Queenslander Mark Knowles said the announcement is momentous for the sport.

"What a day for young hockey players in Australia. To have the goal of participating in a home Olympic Games in 11 years will send shivers down the spine of players from 7-22 years of age," said Knowles.

"In my role as Technical Lead of Pathways, this is the type of spark that can change a sport and I can't wait to see an explosion of talent going to new levels to be part of a once in a career experience."

Hockey Queensland President Steven Stewart also expressed the enormous benefits an Olympics in the Sunshine state will provide.

"Hockey Queensland is excited about the opportunities the 2032 Olympics will bring to hockey and other sports in Australia and particularly Queensland," said Stewart.

"The benefits both in the lead up to and as a legacy of the Games will be tremendous and have a positive long-term effect on our community.

"We can already feel the excitement building throughout the whole state and particularly amongst our young athletes who dare to dream of representing their country in 2032.

"Hockey Queensland looks forward to working closely with government to ensure a successful event maximising the benefits for all."

Hockey Australia media release


---

Four returnees to Green Machine side for Scotland series



Shane O'Donoghue Picture: Adrian Boehm

Shane O'Donoghue, Lee Cole, Jeremy Duncan and Luke Madeley will make their first appearances of the summer for the Irish senior men as they travel to Scotland this weekend for a three-game uncapped series.

They are joined for the first time by Rory Patterson in the line-up with the Wimbledon forward having recently trained with the Irish setup for the past few weeks for the first time.

It is part of busy preparations for August's EuroHockey Championships II and, potentially, October's World Cup qualifiers which were announced this week to be taking place in Wales.

Otherwise, it continues a theme of giving new faces a chance to shine with uncapped players Kyle Marshall, James Milliken, Troy Chambers, Matt Walker, Ollie Kidd, Kevin O'Dea, Nick Page, Jonny Lynch, Fergus Gibson and Mark McNeillis in the mix this time.

"This camp is to give players who had not been involved in the GB camp an opportunity to experience international hockey," coach Mark Tumilty said. "That is a key focus of mine with the group.

"Other players who have not featured in any series yet will get exposure to games against the GB elite development panel in early August. There are also some regular internationals returning who had been missing for various reasons."

Indeed, O'Donoghue is a significant addition as Ireland's all-time top goalscorer with over a century of goals to his name. Cole is back after injury curtailed his involvement earlier this summer thus far.

Madeley returns to the panel following two seasons in the Belgian top tier with KHC Leuven while Duncan is back in for his first international fixtures since November 2019's Olympic qualifiers in Vancouver. All four of the returnees were part of the travelling party for the 2018 World Cup.

Ireland men's panel for Scotland series – Clydesdale, Glasgow; Thursday, July 22nd to Sunday, July 25th

Jamie Carr (KHC Leuven), James Miliken (Lisnagarvey), Tim Cross (Annadale), Kyle Marshall (Old Georgians), Peter McKibbin (Lisnagarvey), Matt Walker (YMCA), Luke Madeley (KHC Leuven), Daragh Walsh (Three Rock Rovers), Sean Murray (KHC Leuven), Johnny McKee (Banbridge), Troy Chambers (Lisnagarvey), Ben Walker (Three Rock Rovers), Matty Nelson (Crefelder HTC), Jeremy Duncan (Monkstown), Ollie Kidd (Lisnagarvey), Kevin O'Dea (Cork C of I), Nick Page (Old Georgians), Jonny Lynch (Lisnagarvey), Rory Patterson (Wimbledon), Fergus Gibson (Loughborough Students), Shane O'Donoghue (Glenanne), Lee Cole (Monkstown), Michael Robson (Annadale), Mark McNellis (Lisnagarvey)

Fixture schedule

Thursday, July 22nd: Ireland v Scotland, 7.30pm, Clydesdale
Saturday, July 24th: Ireland v Scotland, 4pm, Clydesdale
Sunday, Sunday 25th: Ireland v Scotland, 11.30am, Clydesdale

Irish Hockey Association media release


---

Scotland men's squad to face Ireland




The Scotland men's squad has been announced for a three-match series against Ireland at Titwood this week.

The uncapped series will start on Thursday 22 July at 7:30pm, before the teams take to the pitch on Saturday 24 July at 4pm, and Sunday 25 July at 11:30am.

Due to Covid restrictions the maximum capacity is 50 spectators; Clydesdale Hockey Club is managing a 'first come first served' entry process for the matches, with doors open from one hour ahead of push back.

These matches come as the Scots build towards European competition. Scotland men are due to play at Men's EuroHockey Championship II on 15-21 August in Gniezno, Poland, where they will face Austria, Switzerland and Ukraine in Pool B. Ireland, Italy, Croatia and Poland will also feature at the tournament.

The Blue Sticks will be battling for promotion back to the top tier of European hockey at the tournament in August. The Scots won EuroHockey Championship II back in 2017 in front of a full house in Glasgow, before goal difference saw them relegated from the EuroHockey Championships in 2019.

Match 1

Tommy Alexander (Uhlenhorst)
David Forrester (Grange)
Dan Coultas (Watsonians)
Murray Collins (Teddington)
Robbie Croll (Edinburgh University)
Gordon Amour (Cambridge City)
Duncan Riddell (Grange)
Robbie Shepherdson (Grange)
Michael Bremner (Uhlenhorst)
Rob Field (Holcombe)
Callum Mackenzie (Wimbledon)
Lee Morton (Old Georgians)
Hamish Imrie (Royal Antwerp)
Cammy Golden (Uhlenhorst)
Andrew McConnell (Western Wildcats)
Rob Harwood (Western Wildcats)
Jamie Golden (Surbiton)
Struan Walker (Club an der Alster)

Match 2

David Forrester (Grange)
Rory McCallum (Teddington)
Dan Coultas (Watsonians)
Murray Collins (Teddington)
Aidan McQuade (Qui Vive)
Gordon Amour (Cambridge City)
Robbie Croll (Edinburgh University)
Robbie Shepherdson (Grange)
Michael Bremner (Uhlenhorst)
Rob Field (Holcombe)
Hamish Galt (Western Wildcats)
Lee Morton (Old Georgians)
Gavin Byers (Grobflottbeker)
Cammy Golden (Uhlenhorst)
Andrew McConnell (Western Wildcats)
Rob Harwood (Western Wildcats)
Ed Greaves (Teddington)
Struan Walker (Club an der Alster)

Match 3

Tommy Alexander (Uhlenhorst)
Sam Lloyd (East Grinstead)
Dan Coultas (Watsonians)
Murray Collins (Teddington)
Aidan McQuade (Qui Vive)
Duncan Riddell (Grange)
Robbie Croll (Edinburgh University)
Robbie Shepherdson (Grange)
Michael Bremner (Uhlenhorst)
Rob Field (Holcombe)
Callum Mackenzie (Wimbledon)
Lee Morton (Old Georgians)
Hamish Imrie (Royal Antwerp)
Cammy Golden (Uhlenhorst)
Andrew McConnell (Western Wildcats)
Ed Greaves (Teddington)
Jamie Golden (Surbiton)
Gavin Byers (Grobflottbeker)

Scottish Hockey Union media release


---

Mixed Results for England U18s In Latest Ireland Test Matches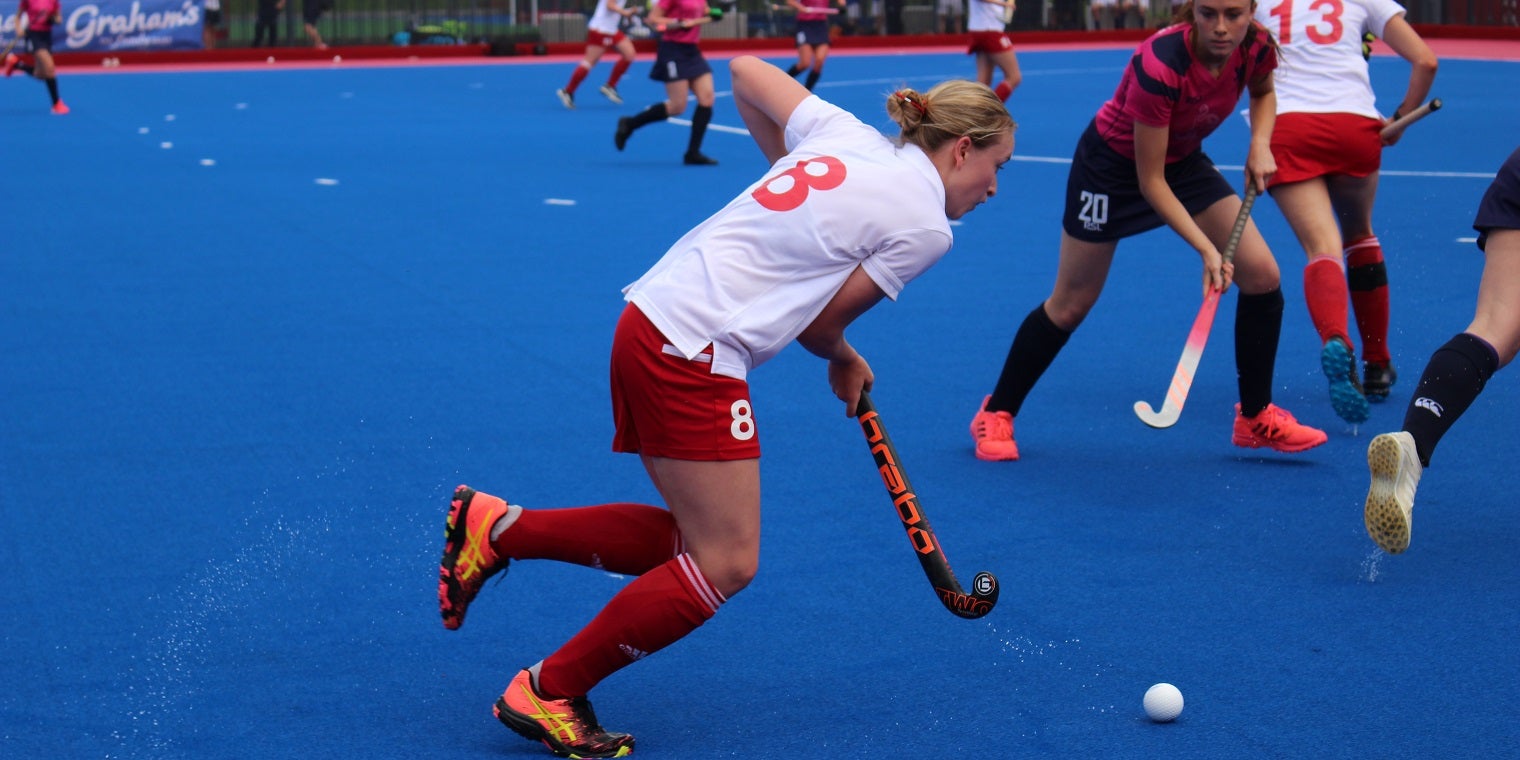 Friday 16 and Saturday 17 July saw England's U18 Boys and Girls host Ireland at Lilleshall in the second of three weekends in the GB & I Development Series, read below to see how the sides fared.

U18 Girls:

Match 1, 16 July:

England 0 - Ireland 1

Match 2, 17 July:

England 1 (Cookman 8' PC) - Ireland 1

England win shootout 3-2

On Saturday 16 and Sunday 17 July, England's U18 Girls played an Ireland U19 Girls team at Lilleshall in the second of three weekends in the GB & Ireland Development Series.

In the first match, both teams struggled to get the upper hand, with open play chances virtually non-existent. Although both sides won penalty corners, it was a conversion by the Ireland captain, Emma Paul, in the second quarter that settled the match.

The second game of the weekend saw a more positive performance from the England side. Tasmin Cookman gave the home team the lead from a penalty corner conversion early in the match, and the side continued to create good chances from open play. Ireland worked their way into the game and eventually struck back with a penalty corner conversion of their own in the fourth quarter. Though the sides couldn't be separated in regular time, England were able to pick up the bonus point as they come out on top with a 3-2 win in the following shootout.

Head coach, John Bell, commented:

"It was a disappointing opening match, we lacked consistent intensity and effort. From here, we'll look to improve key areas of our game, such as individual defending and connecting with each other as we play with speed and vision.

"I'm pleased with the competitive performance shown from the U18 Girls in match two. Our ability to connect across the lines with fluidity afforded the team some excellent goal scoring opportunities.

Our aim for the final weekend against Wales will be to show consistent effort, application, and performance across both games."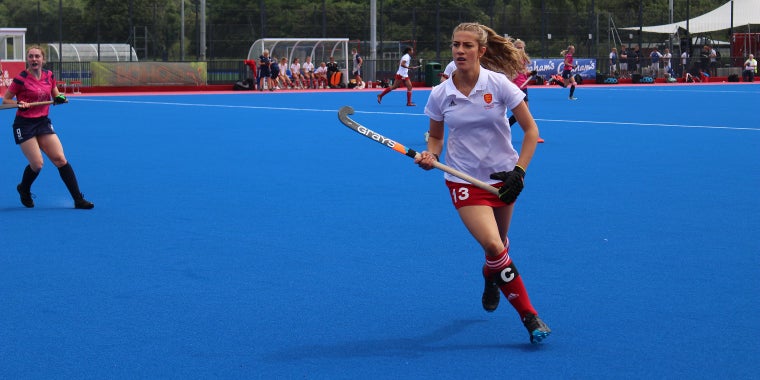 U18 Boys:

England vs. Ireland U19 Boys:

Match 1: England 3 (Graves 20' FG, Cuttle 30' PS, Wilson 45' FG) – Ireland 2

Match 2: England 1 (Petter 50' FG) – Ireland 5

England U18 Boys started the two-match series against an experienced Ireland team at Lilleshall with a 3-2 win. Ted Graves struck first to give England the lead with 20 minutes on the clock, but Ireland fought back and won several penalty corners before finally converting minutes later. Moments before half time England were awarded a penalty stroke, Luis Cuttle stepping up and putting it in the roof of the net on the cusp of half time. In what became a tense, tactical battle in the third quarter, Rob Wilson's field goal put England two goals to the good going into the final 15 minutes. Ireland came out aggressively applying the pressure, which was rewarded with a converted penalty corner after just three minutes. With Ireland on the front foot, England managed to defend well in the closing minutes of the game to maintain their lead before the final whistle.

After a positive result in the previous match, England's U18 Boys' second game of the weekend would end in defeat as they fell 5-1 to Ireland's U19 Boys. Ireland started the game on the front foot and converted a quick low penalty corner into the bottom right of the goal with less than ten minutes played. Ireland's pressure continued and, after some poor defending in the circle, the team profited from a rebound to take a 2-0 lead into half time. It didn't get any easier for England after the break as the team conceded two goals in four minutes. England finished the game positively with Petter scoring an excellently worked goal, but it was too little too late in what would be a tough closing game.

Head Coach, Mark Bateman, commented:

"The weekend was a great opportunity to play an older, more experienced Ireland team, who provided both physical and tactical challenges for our players. It was honours even with a win for both sides, but we are disappointed with the result in the final game and will take a lot of learning into next weekend's games against Wales where we are looking to finish the tournament strong."

Both England U18 teams go into their final round of matches against Wales on Saturday 24 and Sunday 25 July at Millfield School.
Tables after Match Weekend Two:
Boys
| | | | | | | | | | |
| --- | --- | --- | --- | --- | --- | --- | --- | --- | --- |
|   | Team | P | W (3pt) | D (2pt) | D (1pt) | L (0pt) | F | A | Points |
| 1. | Ireland | 4 | 3 | 0 | 0 | 1 | 13 | 7 | 9 |
| 2. | Scotland | 4 | 2 | 1 | 1 | 0 | 11 | 7 | 8 |
| 3. | England | 4 | 1 | 0 | 1 | 2 | 7 | 13 | 4 |
| 4. | Wales | 4 | 0 | 1 | 0 | 3 | 7 | 11 | 2 |
Girls
| | | | | | | | | | |
| --- | --- | --- | --- | --- | --- | --- | --- | --- | --- |
|   | Team | P | W (3pt) | D (2pt) | D (1pt) | L (0pt) | F | A | Points |
| 1. | Ireland | 4 | 3 | 0 | 1 | 0 | 13 | 1 | 10 |
| 2. | England | 4 | 2 | 1 | 0 | 1 | 4 | 2 | 8 |
| 3. | Scotland | 4 | 2 | 0 | 0 | 2 | 7 | 4 | 6 |
| 4. | Wales | 4 | 0 | 0 | 0 | 4 | 1 | 18 | 0 |
England Hockey Board Media release


---

Junior Green Army pick up two wins from three over Wales



Ireland Hockey's Women's Development team record a 1 - 0 win against their Welsh counterparts at UUJ Sports Picture courtesy of Front Row Union

The Junior Green Army defied the odds to produce another strong series of performances over the weekend against Wales in three closely-fought contests at Jordanstown.

In the lead-up to the series, nine players and three members of staff were deemed close contacts following their return flight from their Five Nations tournament in Spain to a positive case from outside the group.

This meant a large turnover to the initially announced panel and support staff but a cohort of 18 players was available for the series and they showed up well.

Game one on Friday was a cagey affair between two well matched sides with defences largely on top. Ireland came on strong in the closing quarter and duly got the winning goal with seven minutes remaining when Orla Macken struck home the only goal with a powerful penalty corner hit.

Day two went the way of the Welsh visitors on a 1-0 scoreline with the key goal arriving via a smart breakaway move, flicked home from a tight angle. It was a tight and physical contest with precious little between the sides.

The pendulum swung back the Irish way in game three with Ireland getting the 1-0 result on Sunday. Nadia Benallal capped her return from injury with a beautiful reverse-stick touch from a penalty corner for the only goal.

Wales had started this one the stronger but Ireland worked their way back into the contest and dominated the closing phases to see out the win.

The squad will meet the Wales Under-23 side in three fixtures this week to continue their busy summer of action.

Under-23 series (all at Jordanstown)
Wednesday, July 21: Ireland v Wales, 7pm
Thursday, July 22: Ireland v Wales, 4pm
Friday, July 23: Ireland v Wales, 12.30pm

Irish Hockey Association media release


---

2022 Junior U.S. Men's National Teams Announced

COLORADO SPRINGS, Colo. – Following the inaugural Young Men's National Championship, U-22 3-Nations Series and Junior Men's All-Team Training Camp, the U.S. Men's National Team coaching staff has announced the selections for the 2022 Junior U.S. Men's National Teams.

"It has been a month of hard work put in by all athletes and coaches, and it's hard to select the top players from highly talented group," said Harry Singh, USMNT Head Coach. "It's always enjoyable and challenging to select a core group who can be future of USA Field Hockey."

Congratulations to the following athletes:

U.S. U-16 Men's National Team:

Jovan Bains (San Jose, Calif,) Mateo Barletti (Weston, Fla.), Alexandre Beauduin (Princeton, N.J.), Zane Boler (Lewisberry, Pa.), James Callahan (Manchester, Mo.), Sekayi Charasika (Louisville, Ky.), Prathampreet Cheema (Fresno, Calif.), Srivallabha Chintalapati (Simi Valley, Calif.), Koehl Comiskey (Dallas, Pa.), Michael Fortini (Santa Rosa Valley, Calif.), Alfredo Tomas Franco (Miami, Fla.), Ishaq Inayat (Princeton, N.J.), Luke Jackson (Brentwood, Tenn.), Oliver May (San Francisco, Calif.), James Polashock (Hainesport, N.J.), Ethan Reynolds (Moorpark, Calif.), Mehtab Singh (Los Gatos, Calif.), Mason Tortora (Pikesville, Md.), Luke Vandebraak  (San Francisco, Calif.), Jack Weitzman (Fulton, Md.), Brett Williamson (Moorpark, Calif.)

U.S. U-18 Men's National Team:

Nicolas Arias (Doral, Fla.), Landon Brimacombe (Ann Arbor, Mich.), Luca Civetta (Key Biscayne, Fla.), Angad Dhami (Sunnyvale, Calif.), Nicolas Diaz (Key Biscayne, Fla.), Michael Egan (Chatham, N.J.), Lucas Frejenal (Indianapolis, Ind.), Jack Hawley (Ventura, Calif.), Colin Kirkpatrick (Annville, Pa.), Mees Kloen (Amsterdam, Netherlands), Lucas Mous (Weston, Fla.), Toby Peck (Downingtown, Pa.), Willem Pouw (Santa Rosa Valley, Calif.), Amaan Rashid (Charlotte, N.C.), Pablo Rubio Lucia (Ridgefield, Conn.), Agam Sidhu (Fremont, Calif.), Harshaan Sidhu (San Jose, Calif.), Aneet Bir Singh (Fremont, Calif.), Karan Bir Singh (Fremont, Calif.), Ethan Skeete (Arlington, Va.), Christian Tarala (Hong Kong), Benjamin Theising (Fillmore, Calif.), Mason Wong (San Ramon, Calif.)

U.S. U-21 Men's National Team:

Leo Baumgardner (Thousand Oaks, Calif.), Gavin Chung (Glen Ridge, N.J.), Gerald Cutone (Reading, Mass.), Corey Dykema (Newport News, Va.), Brett Eisner (Lafayette, Calif.), Mehtab Grewal (Somis, Calif.), Liam Hawley (Ventura, Calif.), Jaden Henry-Brooks (Moorpark, Calif.), Gurcharan Johal (Phoenix, Ariz.), Wyatt Katz (Santa Rosa Valley, Calif.), Tyler Kim (Arlington, Mass.), Tymen Kloen (Amsterdam, Netherlands), Namit Mangat (Glendale, Ariz.), Michael Mendoza (Monument    , Colo.), Shiven Patel (Los Altos, Calif.), Noah Reynolds (Moorpark, Calif.), Phil Schofield (Moorpark, Calif.), Jatin Sharma (South San Francisco, Calif.), Amar Singh (Santa Clara, Calif.), Danish Singh (Phoenix, Ariz.), Puneet Singh (San Jose, Calif.), Russell Smith (Camarillo, Calif.), Cameron Spach (Newbury Park, Calif.), Samuel Zuzick (Moorpark, Calif.)

"I was happy to see a very competitive environment at the selection camp," said Pat Harris, U-21 USMNT Head Coach. "The fact that selections were difficult indicates the overall level of the group is strong and that there is potential for more growth within the entire squad."

The 2022 Junior USMNT training and competition program will be announced soon.

"The energy and enthusiasm that all the players involved in the men's junior high performance programming this summer have brought is infectious," said Phil Edwards, USA Field Hockey's Senior Manager of Coaching and Performance. "Their commitment to the sport and their own development provides a strong foundation for the U.S. Men's program going forward. Congratulations to the 68 players selected on this occasion."

USFHA media release


---

32 hockey players called for fitness test

LAHORE: The Pakistan Hockey Federation (PHF) has called 32 players from the senior team's camp for a fitness test.

Head Coach Khawaja Junaid will be the Camp Commandant. The fitness performances of the players will be reviewed here at the National Hockey Stadium from July 25 to 27. Following players have been called for the fitness test.

Goalkeepers: Amjad Ali Sui Southern Gas, Waqar Wapda, Muneeb-ur-Rehman Sui Southern Gas, Abdullah Mari Petroleum Defenders: Mubashir Ali Wapda, Aqeel Ahmed Mari Petroleum, Moin Shakeel Sai Southern Gas, Abu Bakar Mahmood National Bank, Tazeem Al Hassan Mari Petroleum, Rizwan Ali Wapda, Danish Army, Asif Hanif Mari Petroleum, Adeel Latif Sui Southern Gas, Rizwan Ali PAF

Forwards: M Rizwan Senior Army, M Umar Bhatta Wapda, Ali Shan Sui Southern Gas, Azfar Yaqub Sui Southern Gas, Rana Sohail Riaz Sui Southern Gas, Rana Waheed Wapda, Hamad Anjum Wapda, Ejaz Ahmed Wapda, Roman Khan Wapda, Mohsin Hassan Punjab , Ahmad Nadeem Sui Southern Gas, Hamza Sui Southern Gas, Waqar Ali Mari Petroleum, Salman Razzaq Wapda, Naveed Alam Sui Southern Gas, Obaidullah Sindh, Umair Sattar Mari Petroleum, Nohiz Malik National Bank The players have been directed to report to Khawaja Junaid by July 25 afternoon.

The News International


---

Hockey stick, ball gets stolen from Bahawalpur statue of hockey legend Samiullah Khan




A hockey stick and ball were re-installed Monday after being stolen from the statue of Pakistan hockey legend Samiullah Khan in Bahawalpur.

The statue had recently been erected at the Hospital Chowk in the Olympian's hometown of Bahawalpur. It was installed to honour the left-winger popularly known as 'Flying Horse' for his electrifying runs down the left flank.

Residents of Bahawalpur said that a few days after the installation of the Olympian's statue, its ball was stolen and then the hockey stick went missing over the weekend as well.

The police said a case of theft has been registered at the Cantt police station. The stolen items, meanwhile, have been added to the statue again.

Geo TV


---

Naveed Alam- Great Defender Lost Battle against Cancer

By Ijaz Chaudhry



Scribe with Naveed Alam in hospital, two days before his death.jpg

Pakistan has won the hockey World Cup a record four times. The last success came in 1994. During that victorious campaign, the left full-back position was manned throughout by young Naveed Alam who breathed his last on the 13th of this month. Just a few days back, Naveed, only 47, was diagnosed with Hodgkin`s Lymphoma, a type of blood cancer. Chemotherapy had started on Monday, but his condition immediately deteriorated and he passed away after a few hours.
 
Naveed was born in Sheikhupura, an industrial town near Lahore. The city has a rich tradition of hockey. Several players from the town have represented Pakistan.
These include Asad Malik, who won a grand slam- a member of the gold medal-winning sides of the Olympics (1968), World Cup (1971), and Asian Games (1970). Another Sheikhupura legend Saeed Anwar, regarded as Pakistan`s finest right half, won Olympic gold (1968) and two silvers (1964 & 1972).

The hockey environment meant Naveed took the sport at a very young age- took it like a duck to water. Soon, he was in the Sheikhupura district youth team. Naveed caught national selectors` eyes when he figured in Lahore Division`s team which won the national junior title in 1990; also scored a penalty corner goal in the final. He gained selection for the National junior team and was a member of the Pakistan team which won the Junior Asia Cup in 1992. Then he appeared at the Junior World Cup in 1993 in Terrassa, Spain. Pakistan finished second. They have never reached the podium at the Junior World Cup since then.

Now 5`11`` tall with an athletic physique, Naveed wore the coveted national blazer for the first time at the 1993 Asia Cup in Hiroshima.

Of all the countries, Pakistan had the best record in international hockey from 1956-1986. However, a global title had eluded them since the 1984 Olympics.

The memorable year of 1994 arrived. The President PHF, AVM Farooq Umar took some revolutionary steps. The services of a foreign coach Hans Jorritsma of Holland had been acquired along with a foreign physiotherapist, and video technology was employed, also for the first time. All this paid off. Pakistan won the annual Champions Trophy (competed by the world`s top-ranked teams) after 14 years. Then in the Australian city of Sydney, they regained the World Cup after 12 years. Naveed played in all the matches in the two events and his performance was right out of the top drawer. Connoisseurs remarked, `Naveed`s display reminded us of late Munawwaruz Zaman (widely acknowledged as Pakistan`s greatest left full back). ` He was also awarded the coveted President`s Award for Pride of Performance.

At the 1995 Champions Trophy, where Pakistan finished third, Naveed Alam scored three penalty corner goals with his well-placed ground hits and was his team`s joint top scorer.

He regularly played for the national team till the 1996 Olympics. The reigning world champions Pakistan's preparations for the Atlanta Olympics had been hampered by the players` infamous revolt; they finished sixth (worst position till then).

Many players were dropped including Naveed. Not finding a suitable replacement, PHF recalled him after more than a year for the 1997 Champions Trophy. His last international event was the 1998 World Cup where Pakistan, the defending champions, ended fifth.

Once his international career was over, he plied his trade for a Dutch club as a foreign pro for a few years. In the late 1990s and 2000s, Bangladesh Hockey League featured many top Pakistani and Indian players. Naveed played for Usha Krira Chakra.

During his playing days, Naveed was shown a card by the umpires more than most of the players. To an ordinary spectator, he might have appeared ill-discipline. But his teammates attributed it to Naveed`s fighting spirit, `he often argued with the umpire if not fully satisfied with his decision. Otherwise, he was a disciplined player and always punctual for the training. A great team man who hated losing`   

Legendary Shahnaz Shiekh, Naveed`s coach during his days with the Pakistan junior team, speaks about his pupil, `he already had strong basics for a full back. An intelligent player and a keen learner who frequently asked me questions related to training`.   

Hockey was Naveed`s greatest love and later he remained associated with the game in different roles. As a coach, he guided no less than three national teams.      

He coached China`s national team from 2001-2005. His most important coaching assignment was with the Pakistan team for the 2008 Olympics. Then he coached Bangladesh`s national team in 2013 and 2014.

He also held important administrative positions. Naveed Alam worked as the elected secretary of the Punjab Hockey Association from 2005 – 2007 and was also an individual member of the Pakistan Olympic Association`s general council.
His last assignment was with the Pakistan Hockey Federation as the `director domestic and development` from 2016 to 2018. Incidentally, I too joined the PHF a few months later as the media manager. We had offices in the same room. The two of us developed very good relations, from colleagues to close buddies.

Like any hockey lover, we were perturbed by the actions of the inept PHF led by Khalid Sajjad Khokhar which led to the continuous decline in the performance of the national team. During Khokhar`s tenure, Pakistan`s world ranking has dropped from 10th to 18th. Naveed openly talked about PHF`s corruption and inefficiency. Khokhar dismissed him from the PHF office in October 2018.          

Sycophancy prevails in the present setup of the PHF. The scribe was repeatedly pressurized to give press releases praising the federation. I bluntly told the President, ``as the media manager of the PHF, it is my job to highlight PHF`s acts for the promotion of the game and also the national teams` achievements, if any. But I can`t defend the federation if the Pakistan team loses by scores of 1-9, 1-7, and 0-6. I can`t defend the team if Pakistan finishes at the 12th spot in the World Cup``. I was also shown the door three months later.

Naveed Alam, a fighter to the core, continued to raise his voice against the PHF.
He was an active member of the most vocal and dynamic body in this regard, `Pakistan Olympians Forum and Hockey Lovers Family`. The forum organized two very well-covered press conferences at the Lahore Press Club in April 2019 and Gojra in August 2020. Naveed was among the speakers who highlighted the PHF`s misdoings and failures.

I met him at Lahore`s Shaukat Khanum Hospital two days before his demise. Though quite ill and weak, the fighter was still in good spirits. Two days later, he had left for the eternal abode.

His death was widely condoled. In 1994, the citizens of Sheikhupura grandly greeted the World Cup winner. Naveed Alam was taken on an open-top truck parade through the city. On the night of July 13th, 2021, the town again honoured its great sporting son. Naveed`s funeral prayers were attended by a mammoth crowd- one of the biggest in Sheikhupura`s history.

Good Bye, my Dear Friend.     

Ijaz Chaudhry writes on hockey & other sports. For more about him and his work, visit: www.sportscorrespondent.info

Fieldhockey.com