All the news for Sunday 18 July 2021

Hockey teams receive heroes' welcome at Delhi airport as Indian contingent departs for Tokyo Olympics

The men's and women's hockey teams received a grand welcome from their fans and followers when players arrived at the Indira Gandhi International Airport in New Delhi on Saturday.

The men's and women's hockey teams received a grand welcome when players arrived at the Indira Gandhi International Airport on Saturday. Wishing Indian athletes luck before the start of the Tokyo Olympics 2020, fans and followers of the hockey team gave the players a warm welcome at the Delhi airport. Members of the Indian contingent had their final training sessions on Friday.

Members of the men's and women's hockey teams were greeted with a heroes' welcome at the New Delhi international airport as players arrived in the national capital before boarding their flight to Tokyo for the Summer Games. The Indian hockey teams had lengthy practice sessions before the 90-member first batch left Bengaluru for New Delhi.

The hockey teams were busy giving the finishing touches to their preparations for the upcoming Olympic Games prior to their arrival at the IGI airport. The men's and women's teams are two frontrunners in terms of clinching a medal for India at the Tokyo Olympics. Led by Manpreet Singh, the men's team will hope to end the 41-year-old drought for an Olympic medal at the Summer Games. The Indian side has failed to win a medal at the Olympics in hockey since 1980.

Overall, the Indian side has won the most number of gold medals in hockey. The men's team of the Asian giants has won 8 Gold, 1 Silver, and 2 Bronze at the Olympics. Speaking ahead of the departure, chief coach Graham Reid said that players have worked really hard for the Summer Games.

"The team is absolutely excited. They have all worked really hard for this moment and it is time to convert the sacrifices made over the last couple of months and years into desirable results in Tokyo. As I have always said, our aim will be to perform best hockey match-by-match. The team is mentally prepared to face the challenges on and off the field in Tokyo," Reid was quoted as saying.

Times Now News


---

Present Hockey Team is Fittest to Leave Shores of India: Maneyapanda Muthanna Somaya

A former employee of Bharat Petroleum, Somaya hails from Coorg in Karnataka and is settled in Mumbai.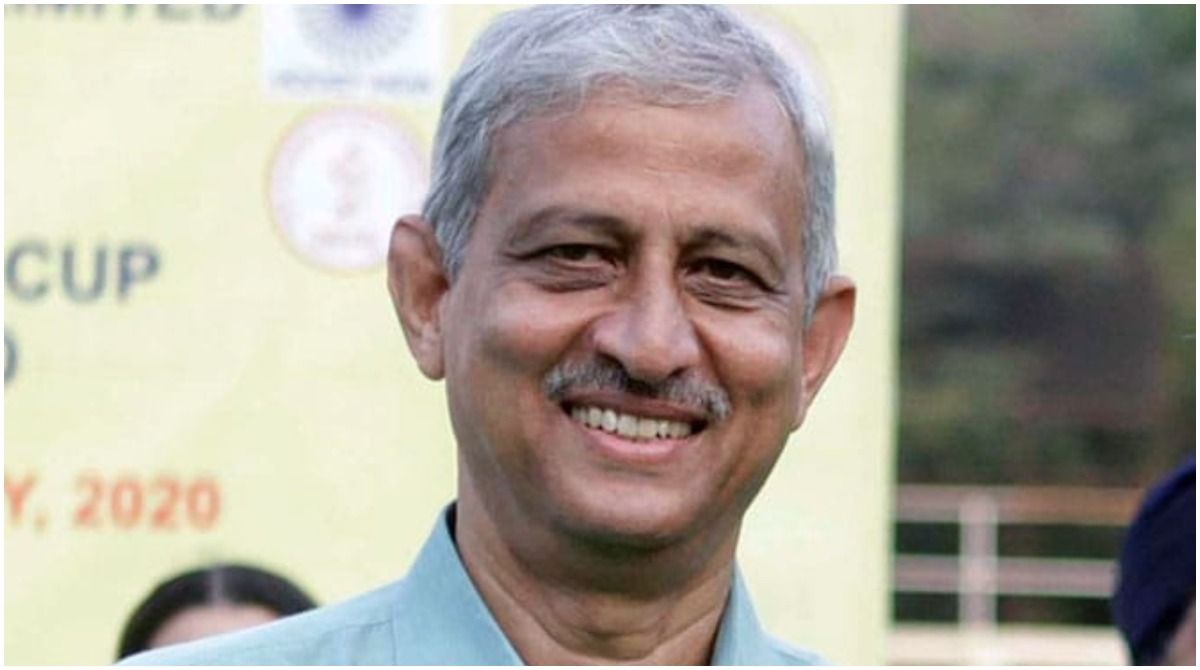 MM Somaya, former Indian Hockey Captain (Credits IANS)

M.M. Somaya or Maneyapanda Muthanna Somaya, the 62-year-old Arjuna Award-winning hockey player was the former captain of the Indian Hockey team in the Seoul Olympics of 1988. He has represented the country in the 1984 Los Angels Olympics also as part of the Gold medal winning Indian Hockey team of the 1980 Moscow Olympics under Captain V. Bhaskaran.Also Read - Indian Women's Hockey Team Has Become Mentally Tough Under Sjoerd Marijne: Ex-Coach Neil Hawgood

A former employee of Bharat Petroleum, Somaya hails from Coorg in Karnataka and is settled in Mumbai. One of the most decorated Right Wings the country has ever produced, the former captain speaking to IANS on the possibility of the present Indian team in Tokyo Olympics and a wide array of subjects related to Hockey in particular and sports in general. Also Read - We Don't Panic Against Strong Opponents Anymore: Navneet Kaur

Excerpts from the Interview.

Q: Indian hockey team is playing in Tokyo Olympics. As a former international, how do you rate the team?

A: The Tokyo Olympic team is one of the fittest to leave our shores. This enables them to play high-intensity hockey for the entire duration of a match.

Besides, they are more aware tactically than earlier teams. The 'rolling substitution' rule in particular is being leveraged well by the team and this should enable them to maintain a blistering pace right through the tournament.

Mentally too the team seems more composed and has conquered the fear of playing higher-ranked teams.

The team has beaten the best in the FIH PRO League and other matches over the past 2-3 years. They will therefore be entering the Olympics with a lot of positive energy. They more than justify their 4th position in the FIH rankings.

Q: You were part of the Indian team which won gold in the Moscow Olympics. Please narrate the experience.

A: I made my international debut directly at the Moscow Olympics. It was my first trip out of India and it was the first time I was seeing poly grass which was the artificial surface used in the 1980 Olympics. India didn't have an artificial surface then. I was also seeing a European for the first time on a hockey field and was awestruck by their fitness and size!

'Adapt' became the buzzword for me.

I was fortunate that I had a great Coach in Balkrishen Singh and Captain in Bhaskaran who mentored me and ensured that the Moscow Games were memorable on and off the field. The American led boycott of the Games saw hockey having a depleted field. So winning Gold with a young team was extremely satisfying but did not fill us with euphoria.

Q: You participated in 1980 Moscow, 1984 Los Angeles and captained Team India in 1988, Seoul Olympics. Tell us the memories?

A: The three Olympics were memorable for different reasons. In Moscow winning the Gold medal saw the team get onto the victory podium for the award ceremony. This was a childhood dream and so very special.

At Los Angeles, we had probably the best team India has ever had after introduction of astroturf. We played fantastic hockey but lost out a semifinal berth on an inferior goal difference. Being on that team with skipper Zafar Iqbal, Mohd Shahid, Mervyn Fernandis, Joaquim Carvalho and Marcellus Gomes was indeed an honour.

At Seoul, I had the opportunity of captaining the team which was another high point of my career. Jointly creating game plans with the team and watching them play out in matches was immensely satisfying. Here again, we were pipped to a semifinal spot but finished in the top six.

Difficult to believe that this sixth position has not been matched to date by Indian teams over the seven subsequent Olympic Games.

Q: Has Covid affected the performance of the Indian Hockey team?

A: There were a few players who had tested positive last year but have recovered fully. The team's preparation did receive a bit of a setback when the last few PRO League matches had to be cancelled due to COVID. However, the coaches have ensured that high-intensity matches were played in the training camp between the team and other probables at the training camp in Bangalore.

In fact, COVID could be a major factor during the Games. Any deviation in protocol or laxity could see players and entire teams losing out. I'm certain that the Indian team like others has trained adequately for this extraordinary situation.

Q: India and Pakistan were two countries that relied on dribbling. Has the change in style of the game affected the performance of the Indian team?

A: Dribbling and other intricate stick skills were effective during the period when hockey was played on the grass. Both India & Pakistan have changed their style of play to suit the gruelling demands of modern hockey artificial turf. India seems to have forged ahead during the past 10-12 years. Scientific training has enhanced the physical condition of players. So they have been able to adjust better to the breakneck pace of today's game. Teamwork has finally taken precedence over individualistic play. The more robust stick skills like the slap shot, tomahawk reverse and the drag flick are now strong weapons in the Indian arsenal. The shift from playing artistic hockey to playing effective hockey has been working well for India.

Q: What according to you are the major differences you find in hockey during your playing days and presently?

Q: Hockey has had a major makeover due to many rule changes. The abolishing of 'offside' has transformed the game completely. Artistic build-up with short passing has given way for the frequent long heave into the striking circle in search of poaching forward. The alteration of the 'turning' rule has made it difficult for defenders since an attacker can now shield the ball with his body and then speed off in any direction. And the latest 'rolling substitution' rule has seen the game being played at an explosive pace. So tactics have changed to suit these rules. Field hockey has certainly undergone a major transformation over the past three decades.

Q: What are the major strengths of this Indian team?

A: This Indian team fears no one. Wins against Australia, Belgium, Argentina, Germany and Holland during the past 1-2 years has infused a lot of self-belief. Internationally acclaimed coaches like Rolent Oltmans, Terry Walsh and the present incumbent Graham Reid have ushered in a more flexible system of play. In defence, the team maintains excellent shape right through a game. There is better structure in building attacks from deep in their own territory. The transition from defence to attack and vice versa is done in a flash. Drag flicks from penalty corners are more consistent. But for me, the shift from play being centred around one or two players to now being shared among all outfield players is most heartening. I have always believed that Individual play wins matches whereas team play wins tournaments.

Q: Has Cricket overshadowed the national sport hockey, How do you rate the junior level tournaments in the country, I mean school and College level?

A: All Sports have their own strengths and attractiveness. To my mind, the commercial and marketing success of sports is not the only indicators of whether a sport is doing well. Hockey is a truly global sport with more than 100 countries playing competitively. The frenetic pace and specialised skills have made it more challenging and stretch the limits of endurance. There has never been the taint of match-fixing or drug abuse in hockey. Hockey has done well to maintain its status as an Olympic discipline. However, efforts should be made to improve visual appeal to keep the turnstiles ticking and for the benefit of the television viewer.

The junior-level tournaments in India have got a shot in the arm by the introduction of the inter-Academies tournament. Hopefully, this will be the platform for juniors to showcase their talent. Privately run academies and government-run Sports Hostels are throwing up some fine talent. Punjab, Odisha and Haryana have emerged as big hockey hubs. UP, MP and Karnataka are showing signs of revival in terms of talent identification & grooming. A National Hockey Academy in Delhi has also been established. More advanced and scientific training in these Academies and Sports Hostels will broaden the talent pool. Khelo India has U17 and U21 tournaments for the top state teams. These and other junior tournaments need special attention from selection committees to identify potential champions.

Q: You would have interacted with several athletes during your Olympic tournaments. Can you explain?

A: I have seen many sports superstars from close quarters at the Olympic Villages. Sprinter Carl Lewis, Tennis stars Stefan Edberg, Steffi Graf, and Gabriella Sabatini and gymnast Nadia Comaneci were a few of those who we would frequently see. I preferred not to meet any of these stars since everybody in the Village was focused on their respective events and desired their own space during the intervening period. Being in the same village as these superstars and seeing them carry themselves with poise and dignity was in itself inspiring for me. Meeting Vijay Amritraj in the 1988 Olympics was fun. We stayed in the same building and went to the stadium with his brother Anand to watch him play Henri Leconte. He too used to come for our hockey matches. He had International popularity and was a great ambassador for sport.

India.com


---

PR Sreejesh says dream of ending India's medal drought in hockey giving him 'extra energy'

The veteran goalkeeper, who has been part of the senior team since 2006, will possibly make his final Olympic appearance at Tokyo 2020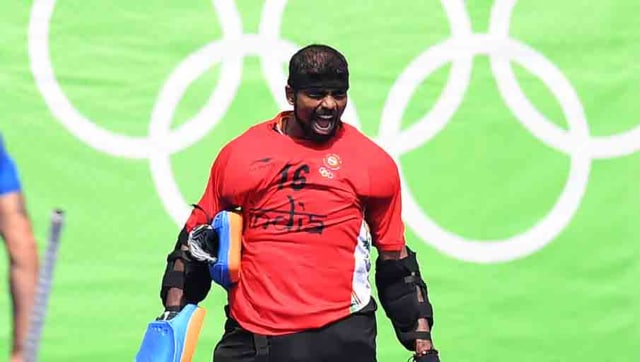 File image of PR Sreejesh. AFP

New Delhi: Competing in his third straight and possibly last Olympics, Indian hockey team's seasoned goalkeeper PR Sreejesh says he has "made a lot of sacrifices" and wants to make them count at all costs in Tokyo.

In the upcoming Olympics starting from 23 July, eight-time champions India will look to break their over four-decade-long podium jinx at the Games.

Since making his senior team debut in 2006, Sreejesh had only one dream in sight — to become an Olympic medallist.

On the personal front, the 35-year-old, regarded as one of the best goalkeepers in the world and a former India captain, said it was mentally tough for him to stay away from his family for so long amid the COVID-19 pandemic.

"When you make these sort of sacrifices, I always try to put a question mark after that, like why I am staying away from my kids, my family? But I know the answer.

"We have a very good history in hockey and when I look back into my own career, I know I do have a lot of FIH medals, I have medals almost in every tournament but not one in World Cup or Olympics," Sreejesh told PTI in an interview.

"It can be my last Olympic Games so, for me, it's about what more I can achieve as an athlete, what I can get from this Olympics? That can only be a medal. That's a dream and that is helping me to sacrifice everything.

"This is what is giving me extra energy. This is what is helping us to wake up from our bed every morning and work hard. This is a dream I am living for the last 15 years and willing to do so for the next 15 years," he added.

After the Tokyo Games was postponed by an year due to the pandemic, the Indian team was confined to the four walls of the SAI centre in Bengaluru.

The last of the country's eight gold medals in the 1980 Moscow Games.

"This is an opportunity for us to be a part of history of Indian hockey, to be part of the Olympic medallist list and this is what is helping me to just focus on my game," Sreejesh said before departing for Tokyo.

The Olympics are being held under extraordinary circumstances with no spectators allowed because of the pandemic, but Sreejesh said the strict protocols in the Japanese capital should not be a problem for the country's hockey teams.

"Past one and a half years we are living under same circumstances and these are going to continue in Tokyo. If you are in Bengaluru SAI centre you are not allowed to go out, you are now allowed to meet people living outside the centre.

"We only go from our hostel rooms to training grounds. This is exactly what we are going to encounter in Tokyo.

"There will be lots of travel restrictions, lots of restrictions on going out and meeting people. So this is good for us because physically and mentally we are already prepared for that," he said.

The ace goalkeeper, however, said he would be missing the crowds at the stands.

"Audiences give us extra energy, they play the role of 12th man in the team. That support gives us extra push to win matches and that's what we are going to miss in Tokyo.

"But we are more focussed on our game rather than worrying about external factors which is beyond our control," Sreejesh said.

"It's good that distractions won't be there."

Having been part of two previous Summer Games, Sreejesh is one of the most experienced players in the Indian squad.

Asked about his role in the side, the lanky custodian from Kerala said: "It is important for me how to utilise that experience and make the situation positive for myself and the team.

"My role is just about sharing my experiences with the younger guys in the team. It is just like how parents guide their kids or a teacher guides his students," he said.

"I tell the youngsters to be realistic, what the Olympics means to an athlete and how different the pressure is going to be. What sort of things you are going to face there and how to tackle the negative thoughts and turn it into positive vibes."

Being the lone goalkeeper in the team, Sreejesh understands the responsibility on his shoulders.

"In previous Olympics, too, I was the lone goalkeeper. When you are in the field you just need to give your best, it doesn't matter whether you are the lone goalkeeper or not," he said.

"It's not added pressure for me, it's an opportunity where I need to be 100 percent fit and ready for all the matches.

"The understanding and communication between the defence and the goalkeeper in a match situation is the most important aspect and you need to focus on that," he signed off.

Firstpost


---

Sam Ward: Expect heavy metal hockey from Team GB in Tokyo

Hockey star Sam Ward promises nothing but blood and thunder from Team GB in Tokyo.



Having a tough group might help us through the tournament in the long run

The striker walks the talk when it comes to getting stuck in - strolling around the team's holding camp in Yokohama, there's barely a British physio he hasn't been treated by.

Danny Kerry's England proved at June's European Championships they can bully the likes of Belgium - the best team in the world - and the plan is to keep elbows out as Team GB.

"Nothing better than a good challenge and a battle," said Ward.

"We stamped our authority on the fitness and physical side of the game at the Europeans. That's just credit to our support staff, the shape they get us into.

"We said: 'we're here, now we're going to take on the best in the world.' Backing each other up is the key to the physical side of the game.

"We pride ourselves on our fitness. We have one of the best full-time programmes in the world.

"We're definitely in the top three fittest sides at the Olympics, if not the fittest."

Ward is a threat in both circles. At short corners, you'll find him as a defensive runner alongside RAF aircraftman Liam Sanford and as a drag-flicker at attacking set plays.

The 30-year-old late bloomer scored six goals at the recent Euros, making him joint top scorer and cementing his status as one of the top forward players in the world game.

Team GB have been handed a tough draw for the group stage, opening in a week's time, with the top European sides clustered together in Group B.

They will face World Cup winners Belgium, newly-minted European champions Netherlands and Rio bronze medallists Germany in the preliminary phase.

"There are two ways of looking at our group," said Ward. "You've got to beat the top-ranked nations in the world to medal, we know that, and we know that if we make it out of the group we'll be in that bracket and who knows who you draw.

"We've got to prove we deserve a medal. Having a tough group might help us through the tournament in the long run.  "If you get wins in the group games, you're happy to take on anyone. I hope the squad view it in the same way."

Sam's guide to Team GB's group opponents

South Africa (Sat 24 July, 18:30 local time)

We haven't seen a lot of them of late. The one thing I know is that they'll be a fit, physical bunch. They've got a couple of very experienced players and a good drag-flicker. They'll want to win plenty of corners off us and take chances from there.

Canada (Monday 26 July, 11:15)

We last played them in 2017 to qualify for the World Cup. They like to put their challenges in. We need to keep our composure against a team like that and avoid getting drawn into the battle.

Germany (Tuesday 27 July, 12:15)

We've just played them in the European Championships and they're a cracking side. They're a tactical side and we need to be ready to shut down their threats and stop the way they manoeuvre the ball.

Netherlands (Thursday 29 July, 12:15)

They play the same system as Belgium. They've got a couple of very experienced, very skilful players and an excellent goalkeeper. They will look to hit us on the counter.

Belgium (Friday 30 July, 21:15)

They will come out, sit deep and then attack us on the counter. We've just got to stop them. Simple as that, basically!

Team GB media release


---

Injury ends Squibb's Tokyo dream




Hockeyroos defender Penny Squibb's Tokyo Olympic campaign has cruelly ended before it started after succumbing to injury.

The 28 year old from the country town of Tambellup in Western Australia suffered a leg injury during the Hockeyroos' pre Olympic camp in Darwin.

Hockeyroos Head Coach Katrina Powell and the team's medical staff gave Squibb until as late as possible to prove her fitness, however unfortunately she was forced to pull out on the eve of the team departing for Tokyo.

"It's devastating for Penny...she has worked so hard to get to this point of competing at an Olympics," said Powell.

"To be denied that chance because of injury is sad not only for her but the team. She will be missed and while she won't be on the pitch, she knows she is still a valuable part of this team."

The Games in Tokyo would have been Squibb's first Olympics, her story to be announced in the team an inspirational one.

After missing selection in the Hockeyroos' 2020 squad, Squibb used it as determination to win her place back in 2021.

Not only did she win her place back, she earned selection in the Olympic team only to be denied because of injury.

"Unfortunately my dream was cut short and I won't be competing in Tokyo," said Squibb.

"It's the way sport goes…you win some, you lose some."

"I am grateful to have been given the opportunity to be a part of this journey up until now and to be a part of this amazing group."

Georgia Wilson has been called into the team and will fly to Tokyo ahead of the Hockeyroos' opening match of Tokyo 2020 against Spain on 25 July.

All of the Hockeyroos and Kookaburras matches of the Tokyo Olympics will be LIVE on 7Plus.

Hockey Australia media release


---

Olympic preview: SA Hockey eager to make a statement in Tokyo

By Karien Jonckheer

They've only just touched down in Tokyo, but there's already a sense of triumph for the South African men's and women's hockey teams.

While they're eager to put up a good fight on the pitch, just being in Tokyo is something of a victory considering both sides were somewhat controversially left out of Team SA at the Rio Olympics in 2016.

The teams put their finishing touches to preparations in Potchefstroom before heading to the Japanese capital where the Olympic competition will get under way at Oi Hockey Stadium next Saturday.

Speaking ahead of their departure, goalkeeper Rassie Pieterse explained: "We've been in our bubble, we've done all our testing, so I think it's been a bit stressful at times because obviously, we know there's a big outbreak with this new Delta variant of Covid. But the medical staff has just been incredible, they've kept everybody safe to get us all on the plane.

"Training has been going really, really well. We also had the ladies in Potch with us in a bubble so the North-West University has been looking after us incredibly," added Pieterse who was also part of the SA squad the last time they played at the Olympics in 2012.

Several warm-up matches have been arranged before the Games kick off on 23 July.

"With the men's team, we've got three practice games, we've got one against Spain, New Zealand and Argentina," said the 37-year-old keeper, whose side's first match of the Games will be against Great Britain on 24 July.

"We know we are going into the Olympics as the underdogs, but we are quite well-prepared and we're actually excited to be the underdogs there. We all know we've got a lot of talent here. Unfortunately, we haven't played a lot of international hockey the last year and a half because of Covid and all the travel restrictions, so it's going to be nice to get out on the park again and play against the top guys.

"We've got quite a tough pool. We've got the Netherlands, Belgium, Germany, Canada, and we've got Great Britain. Our short-term goal is just to make sure that we get two big results in our pool to make sure that we get through to the quarterfinals, so that's our first objective.

"If we get to the quarterfinals then we'll start replanning from there, for whoever we meet in the quarterfinals. But for now, we just want to make sure we get out there, have a good performance and get out of our pool," he added.

The SA women's team also have a tough task ahead, being grouped with the Netherlands, Germany, Great Britain, Ireland and India. They will begin their campaign with a clash against the Irish, also on 24 July.

SA Women's Hockey Team:
Quanita Bobbs, Erin Christie, Lisa Deetlefs, Lilian du Ptlessis, Nicole Erasmus, Tarryn Glasby, Robyn Johnson, Charne Maddocks, Lerato Mahole, Phumelela Mbande, Edith Molikoe, Kristen Paton, Tarryn Potts, Celia Seerane, Nomnikelo Veto and Onthatile Zulu.

Coaches and Management:
Gillian Doig (Manager)
Robin Van Ginkel (Head coach)
Nkuliso Zondi (Assistant coach)
Taren Naidoo (Video analyst)

SA Men's Hockey Team:
Rassie Pieterse, Timothy Drummond, Austin Smith, Mohamed Mea, Matthew Guise-Brown, Jethro Eustice, Nduduzo Lembethe, Taine Paton, Nicholas Spooner, Clinton Panther, Samkelo Mvimbi, Abdud Cassiem, Mustaphaa Cassiem, Nqobile Ntuli, Keenan Horne and Tevin Kok.

Coaches and Management:
Martin van Staden (manager)
Garreth Ewing (head coach)
Siphesihle Ntuli (assistant coach)
Ashlin Freddy.

Supersport


---

Daily Tokyo Hokkē Show




Every day, from 22 July to 6 August, a stellar line-up of internationally renowned guests from the world of hockey will join host Sarah Juggins, FIH Media Coordinator, for the Daily Tokyo Hokkē Show.

Insights, discussions and debates centred around the hockey competitions playing out at the Olympic Games Tokyo 2020 will delight and engage fans from across the globe, bringing them closer to the story as it unfolds on the pitch.

Each day, two or three of our team of hockey experts will join Sarah by video at the close of the day's play and then the in-depth analysis and wide-ranging discussions commence. During the show expect the guests to  bring every bit of their knowledge and opinion to the fore, which will make for some unique and forthright discussion points.

Among those taking their place on the Daily Tokyo Hokke Show hot seat will be 2016 Olympic gold medallists Matias Paredes of Argentina and Alex Danson of Great Britain; multi-capped, multi-medalled Rogier Hofman of the Netherlands and Mo Fuerste of Germany; Ireland's shot-stopping legend Davey Harte; South African superstar Marsha Cox; Namibia's captain and inspiration Magreth Mengo; USA's midfield dynamo Lauren Moyer; backbone of the Kenyan national hockey team as player and coach Jackie Mwangi; insightful and experienced international coach Cedric D'Sousa, from India, and former GB Olympian and FIH Sport Director Jon Wyatt.

The host, Sarah Juggins, who also co-hosts the FIH podcast HockeyPod, will bring her own in-depth knowledge of the sport to the show, gained through years of experience as an international hockey writer with the FIH, PAHF, EHF, England Hockey and the Olympic News Service.

The daily programmes will be recorded immediately following the close of play. The show, which will run for 30 minutes, will then be available on the FIH YouTube channel at 14:30 GMT.

The Daily Tokyo Hokkē Show is yet another means by which the FIH is connecting fans with their favourite teams and players as well as offering an insightful and entertaining round up of the hockey action as it unfolds on the biggest international sporting stage of all.

#Tokyo2020
#StrongerTogether
#HockeyInvites

FIH site


---

A win and a draw for Scotland U19s in Wrexham in GB&I 4-Nations




Scotland U19 girls earned a superb 4-0 over Wales in Wrexham in the second weekend of the GB&I 4-Nations, while Scotland U19 boys lost on penalties after a 2-2 draw. The teams play again tomorrow in the second meeting of the game weekend as both sides look to add points to the leader board.

Wales 0-4 Scotland | U19 girls

Scotland`s U19 girls got off the mark in the second weekend of the GB&I 4-Nations with a comfortable 4-0 win over Wales in Wrexham to secure third place in the table.

The Scots made their mark in the opening quarter and the first chance fell to Loughborough University`s Ellie Mackenzie whose effort was unfortunate not to elude the Welsh keeper. Further into the quarter the Scots had further chances with two penalty corners but in the end it was goalless at the break.

However, the second quarter proved decisive, and soon after the restart the Scots went ahead, at a penalty corner the initial shot was blocked but in the ensuing scramble Edinburgh`s Ava Findlay slotted the ball home from close range for the opener.

Not long after the Scots youngsters doubled their tally, a slick move set up Wildcats` Ava Smith and she launched a reverse stick shot into the top corner of the Welsh net. Smith might have added a third after a good penetrating run but this time her reverse stick shot went just wide of the target.



Photo by David McCarthy

To confirm Scotland`s total dominance of proceedings, keeper Cara McAllister had yet to made a real save.

The opening exchanges of the second half became rather scrappy, but the Scots soon raised their game and Ellie Mackenzie added a third to the total. She picked up the ball in the circle, turned and fired a powerful low shot into the far corner of the net.

Scotland`s fourth came in the final quarter, it was set up following a slick move by Zara Mason who rounded the keeper and left Ellie Stott with the simple task of rolling the ball into the net.

At the end a delighted coach Keith Smith said: "We played a high tempo in the heat, we were well focused and our work rate was really good. It was particularly encouraging as it was the first game back for a lot of the squad after an absence of 18 months."

Wales 2-2 (3-1) Scotland | U19 Boys

The Scots made a confident start to proceedings and took the lead when Clydesdale`s Ben Galloway showed good reaction and fired home a rebound. The Scots had a lot of possession and looked to increase their tally but no further goals ensued.

The second quarter was fairly even but it was Wales that struck and levelled the score at 1-1 at the interval.

The Scots might have regained the lead early in the second half but Inverleith`s Charlie Jack saw his shot rebound off a post to safety. The third quarter saw further chances but no breakthrough.




Somewhat unexpectedly the Welsh took the lead in the final quarter and a shock looked on the cards. But towards the end of contest the Scots were awarded a penalty corner and Charlie Jack`s slap shot flew low into the net for the equaliser.

The resulting shootout went Wales' way with a 3-1 win, giving the home side the bonus point.

Coach Andrew Brogdon said: "Today the squad showed a lot of character. We were working on the mental side and there were some positive aspects from the game but there were several development opportunities still to work on."

Scottish Hockey Union media release


---

Update on 2022 World Cups (Indoor and Outdoor)



World Masters Hockey   

WMH participates in a regular risk assessment regarding the hosting of events in 2022, and continues to move forward with its plans for both the Indoor and Outdoor World Cups, 2022.

Indoor World Cup

Please note that the deadline to submit an expression of interest (EOI) regarding the WMH Indoor World Cup 2022 being held at Virginia Beach, USA from Feb 15 – 20, is AUGUST 15, 2021.

WMH appreciates that there is still a degree of uncertainty regarding travel/local restrictions/vaccine protection related to the covid_19 pandemic, therefore we offer the following options regarding team registration for the WMH Indoor World Cup:

    NAs will be permitted to register their indoor teams (women and men O40 – O60) with a 25% deposit, which will be refundable if WMH is notified by Sept. 30, 2021 that the teams are no longer able to compete; and
    At its sole discretion, WMH may contact NAs in mid-September to inform them that more age groups and/or a Spirit of Masters competition have been added, should the NAs wish to enter other teams.

This event is open to women and men in the O40, O45. O50, O55, and O60 age categories.

Team registrations can be submitted by going to the link at Team Registration Form

Outdoor World Cup

As previously announced WMH looks forward to the following outdoor World Cups in 2022:

    · Aug 12-21 – Nottingham (women and men, O35/O40)
    · Oct 1 -10 – Cape Town (women O45/O50/O55/O60/O65 + Spirit of Masters in those same age categories; men O45/O50/O55 + Spirit of Masters in those same age categories)
    · Oct 19-29 – Tokyo (men O60/O65/O70/O75/O80 + Spirit of Masters in those same age categories)

WMH President, Secretary, Events Committee Chair, and WMH Liaisons met with the three host nations' organizing committees recently and we are pleased that everyone continues to plan and prepare for the WMH World Cups, 2022.

So, WMH is working closely with the host nations on four continents to ensure a safe, enjoyable Event for all involved. We will continue to update you as we get closer to deadlines.

Please check the WMH website: www.worldmastershockey.org regularly for further updates.

Sue Briggs
Hon. Secretary
World Masters Hockey

Pan American Hockey Federation media release


---

PHF holds reference for late Olympian Naveed Alam




svg%3ELAHORE: The Pakistan Hockey Federation (PHF) organised a condolence reference in memory of late Olympian Naveed Alam who passed away earlier this week after a long battle with cancer.

Former Olympians Chaudhry Akhtar Rasool, Manzoor Junior, Khawaja Juniad, Asif Bajwa, Danish Kaleem, former international goalkeeper Qadeer Bashir, national junior team coach Rana Zaheer and the entire probables of the national junior squad attended the reference.

Akhtar Rasool hailed the services of Naveed as a fine full-back of the national team which won the gold medal in the 1994 World Cup.

Akhtar urged the PHF to also hold similar references for other Olympians and officials, especially for former president Pakistan Hockey Federation (PHF) Zafarullah Khan Jamali.

Secretary PHF Asif Bajwa also recalled times when Naveed was his roommate and remembered him as a dear friend. He said the sudden death of Naveed has created a big gap and was really shocking. Naveed breathed his last at Shaukat Khanum Hospital after first chemotherapy on Monday. He was 48.

The Daily Times